Earl of East Candle Pairings: The Complimentary Scents
What's your perfect match?
Find a new way to enjoy your favourite
Earl of East scent
- with its complimentary pairing. Here we share which of our
candles
work best together.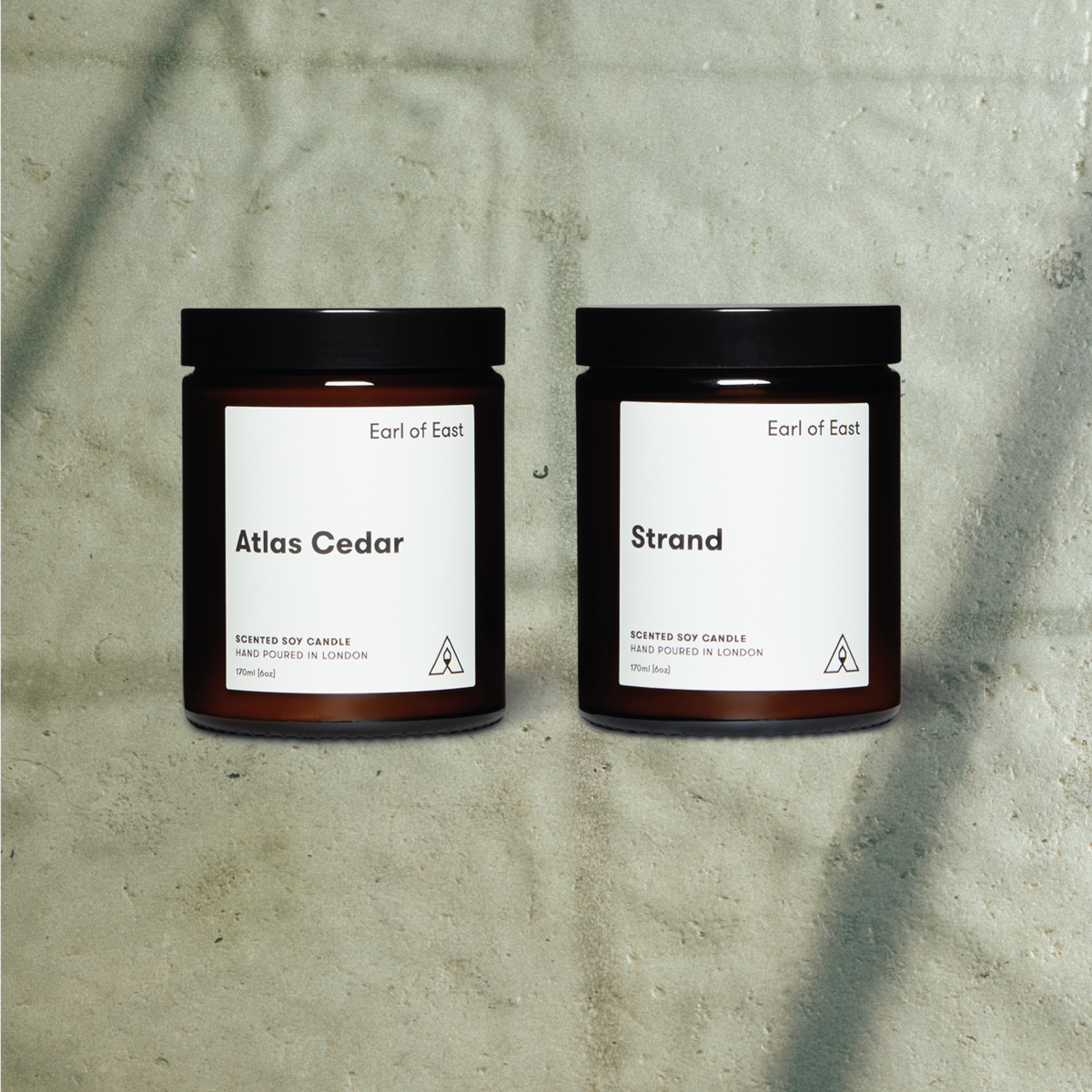 The Fresh Pairing: Atlas Cedar x Strand
You Enjoy: Coastal Walks & Fresh Air

This pairing will create a fresh and invigorating ambiance in any room. The cedarwood, olive leaf and white musk notes in
Atlas Cedar
provide a grounding and earthy base, while
Strand
brings in the complexity of the sea and coastal air. Together, they create an uplifting and soothing ambiance that is perfect for any time of the day or night.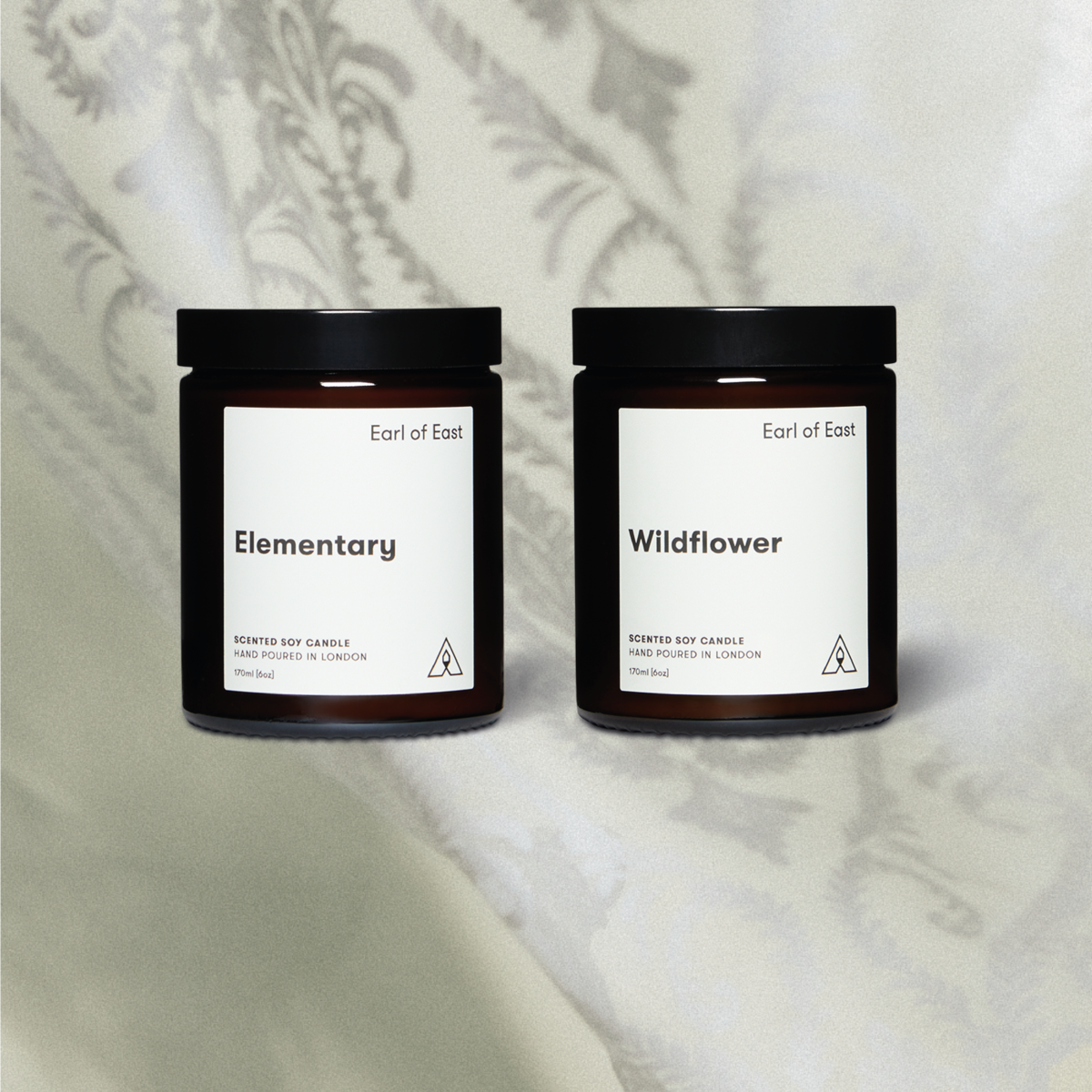 The English Pairing: Elementary x Wildflower
You Enjoy: English Gardens & London Libraries

Celebrating our eclectic roots across England, this pairing is perfect for creating an elegant and soothing ambiance in the home.
Elementary
provides the rich and warm base of a Victorian wood-panelled room, perfectly complimented by the freshness of a classic English country garden, created by
Wildflower
. When blended, they create an elegant and balanced combination, perfect for the transitional months of the year.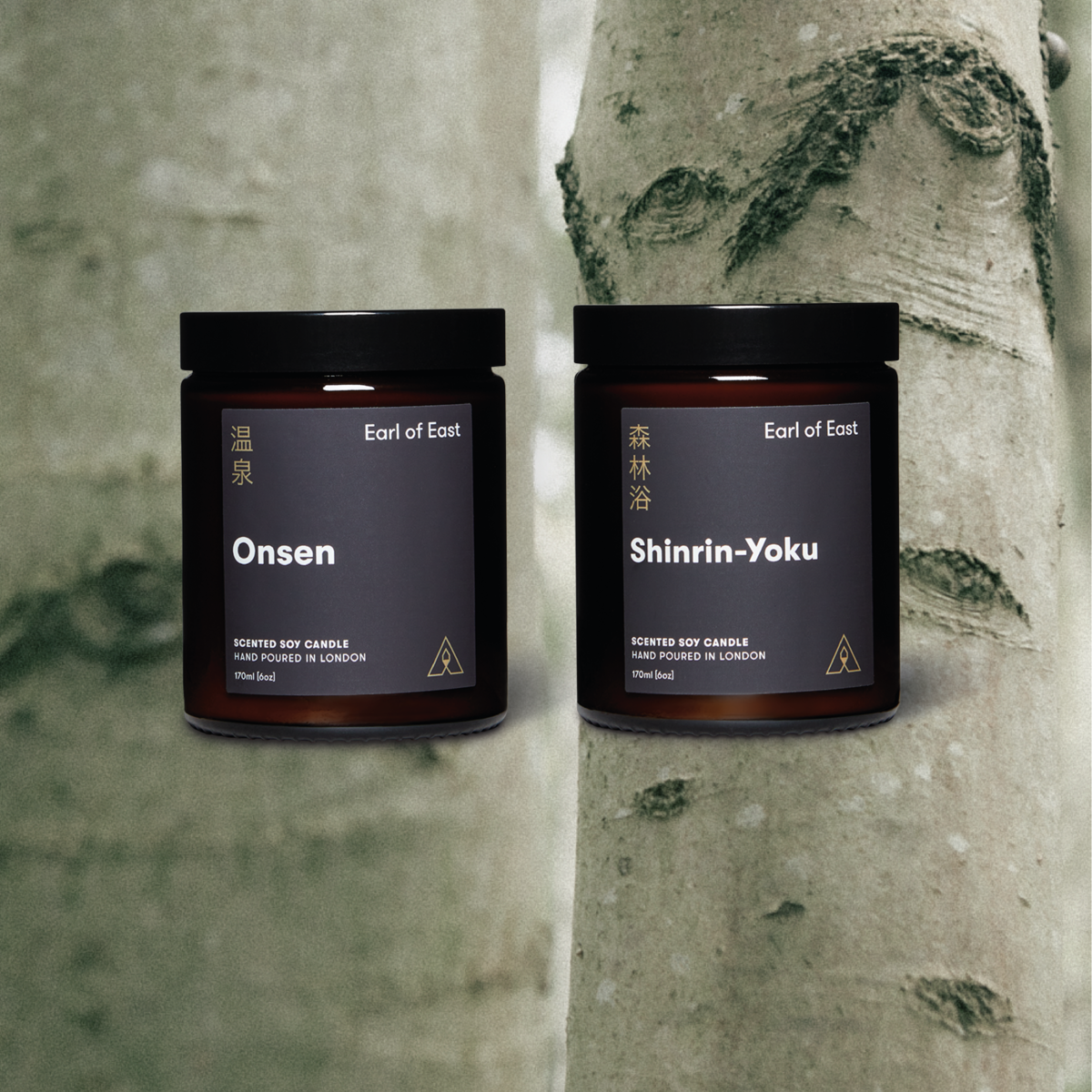 The Ritual Pairing: Onsen x Shinrin-Yoku
You Enjoy: Day or Night Baths & Self Care Moments

The perfect match for wellness & relaxation. With both scents inspired by Japanese bathing culture,
Onsen
provides the fresh and citrus-y scent of natural hot springs, whilst
Shinrin-Yoku
incorporates grounding and soothing notes inspired by forest bathing. Burn these candles together as part of your aromatherapy ritual to promote wellness and a sense of calm. Alternatively, use Onsen to begin your day and Shinrin-Yoku to wind it down for the ultimate day and night ritual.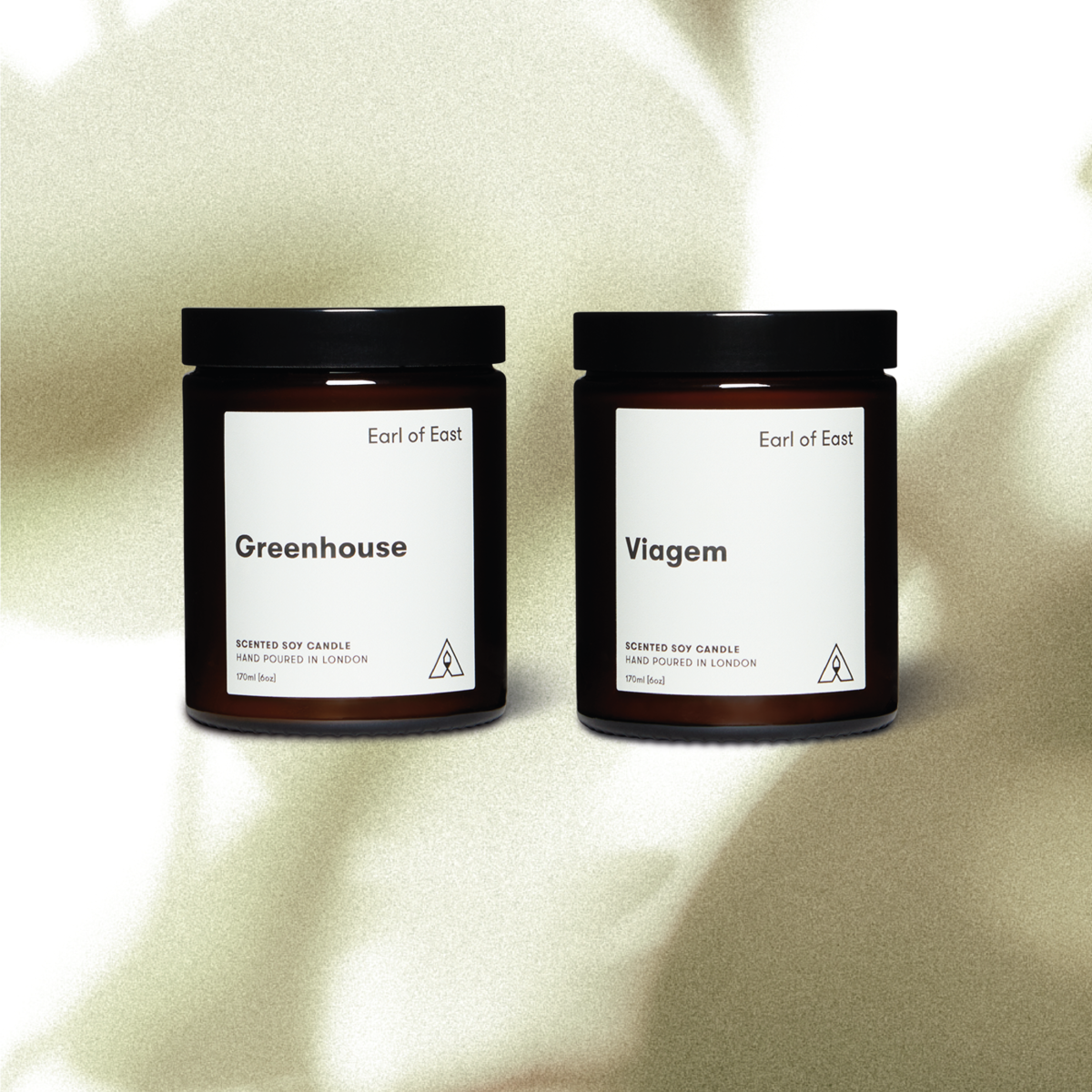 The Summer Pairing: Greenhouse x Viagem
You Enjoy: Alfresco Dining & Summer Holiday Reminiscing

This pairing combines our 'most loved at summertime' scents and perfectly captures the essence of summer, whatever the time of year. The coming together of
Greenhouse's
uplifting green notes with
Viagem's
sweet and earthy scent of a fig tree creates the ultimate summer scent.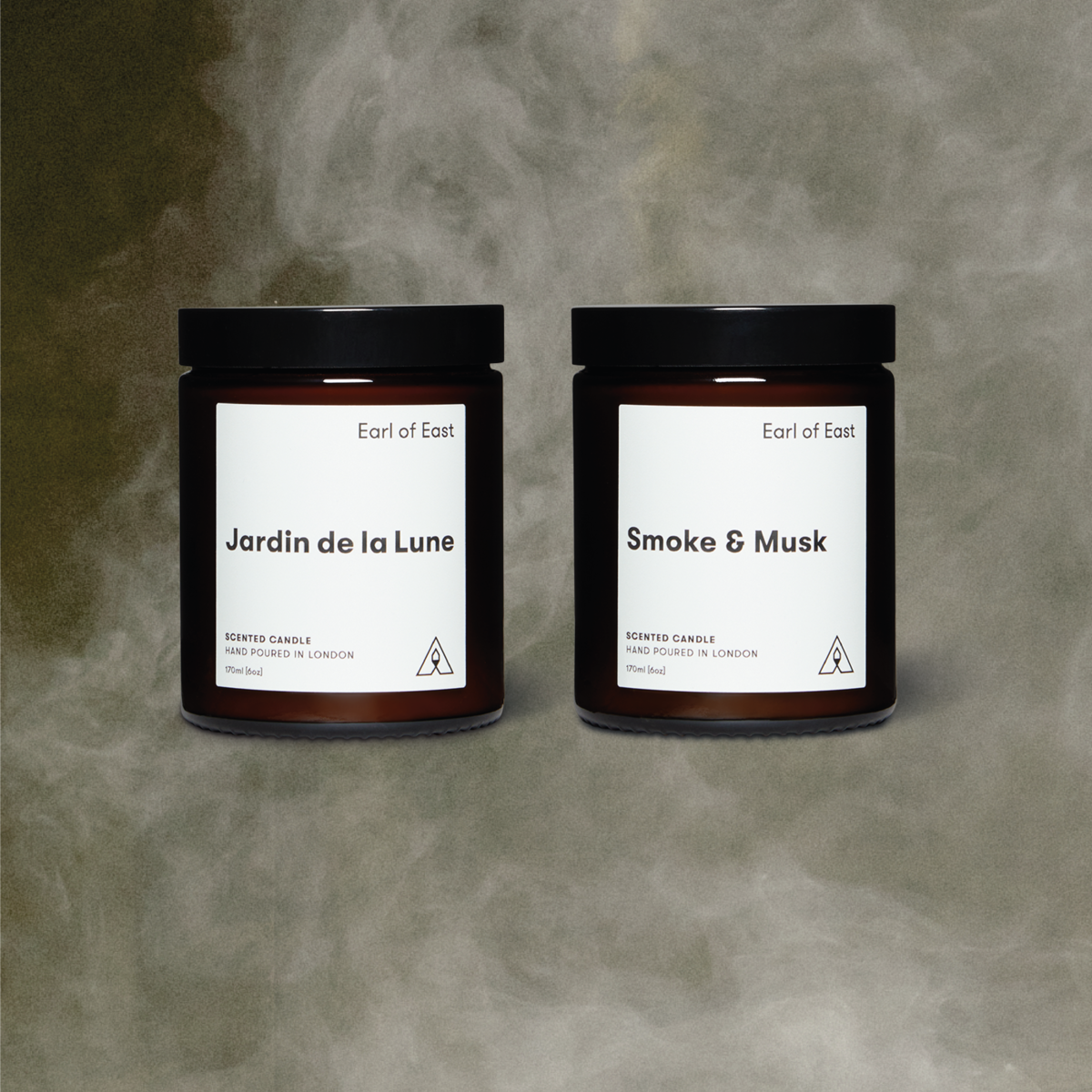 The Smoky Pairing: Jardin de la Lune x Smoke & Musk
You enjoy: The Great Outdoors & Evenings by Campfire

Perfect for evoking the smoky, woody scents found outdoors, our Smoky Pairing is for the nature lovers out there.
Jardin de la Lune
provides the rich and luxurious scents of the Grand Trianon Gardens, while
Smoke & Musk
incorporates the smoky and woody ambience of the great outdoors. They bring out the best in each other, upping the smoky notes even more.
3 Ways to use your Earl of East Air Freshener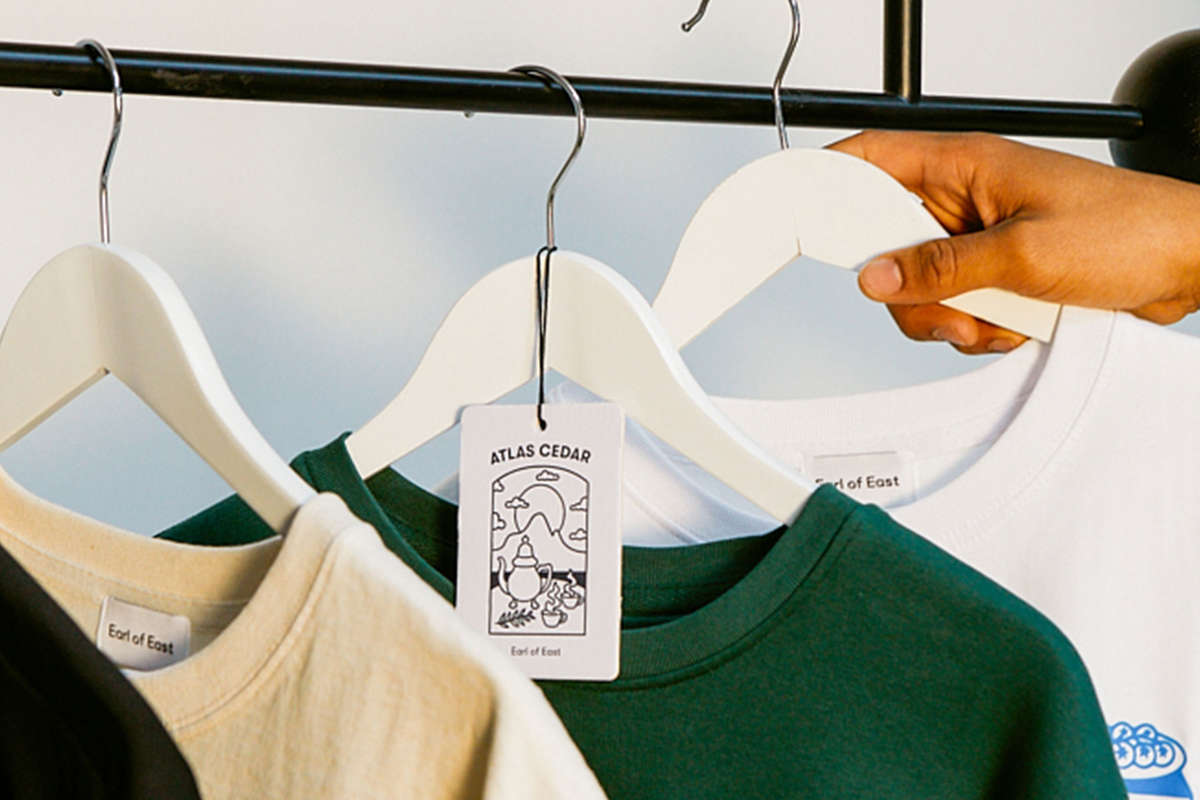 Leave a comment