Travel Writer Alice Tate On Her Complete Home Renovation
Renovation life, interiors inspiration & the rituals that make a place home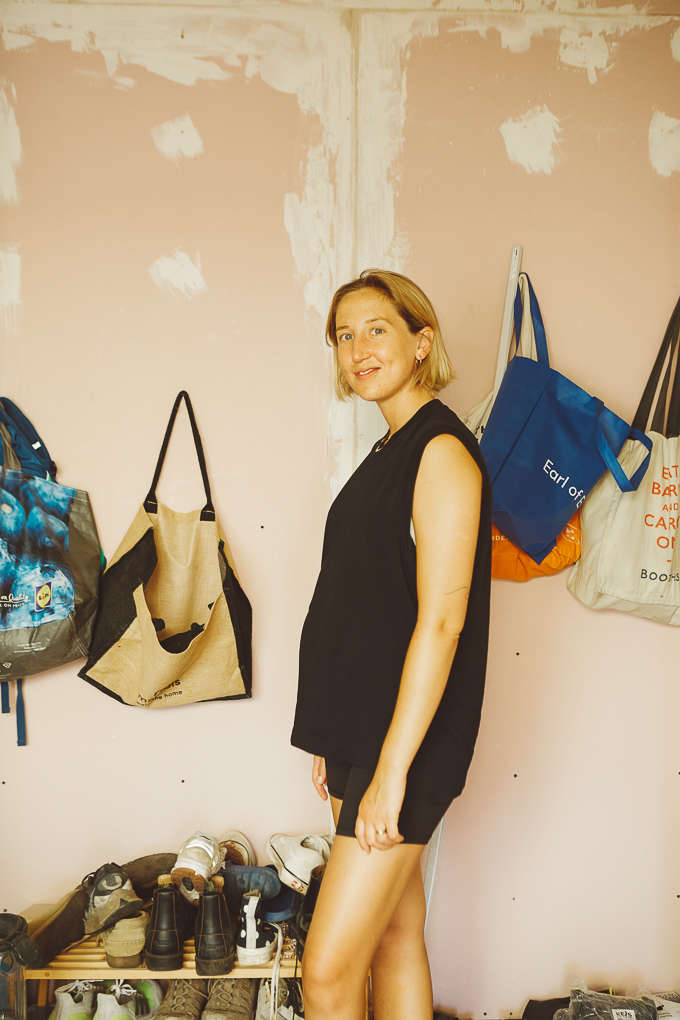 Earl of East Meets Alice Tate
Meet Alice Tate. Alongside working for the Hoxton Hotel Group and running her travel recommendation website, Flash Anthology, Alice and her husband Ed are in the midst of a complete house renovation.
We headed over to Alice's new place in Forest Hill where we chatted all about the renovation process; how she juggles work and renovation life, her interior inspiration, and the rituals that help make a place feel like home.
Please tell us a little bit about yourself and what you do?
My Name is Alice and I work for the Hoxton Hotel Group. Outside of that I do some freelance travel writing. I have a website called
Flash Anthology
where I document travels and hotel recommendations. I'm also doing a house renovation, which takes a lot of brain space at the moment!
Talking about the home renovation, can you tell us a bit more about it?
We were on the hunt for a family house or for what could be a family house. In October 2021 we bought a 1930s house in Forest Hill which has 3 beds and a garden, and probably hasn't been touched in 50 years. It kind of feels like young people living in an OAP's house.
Previously we were in a 90s flat that we also did a complete renovation to. This one is definitely a bigger project. I think the pandemic taught us that we wanted to have outdoor space, but also something that we wanted to get our hands on another project.
My husband is very into the DIY side of things, and I like the 'idea' side of things, so it kind of feels like a perfect pairing. It was the original features that drew us to the house - picture-ales and the coving, the original doors. A lot of quirks, gas fireplaces throughout, patterned wallpaper, carpets etc etc.


We've obviously now started drawing that all back..so it is a full renovation. But I guess for us the main thing is making it feel like it's got personality but also honors the original heritage of the house and feels like it still has the bonus of a 1930s house with those design features.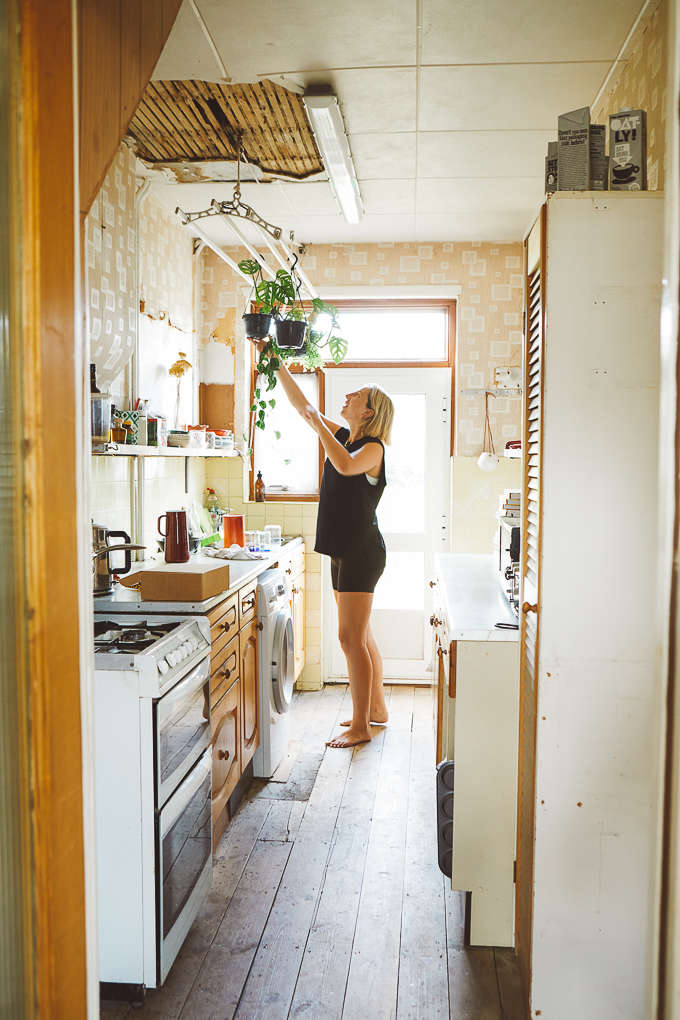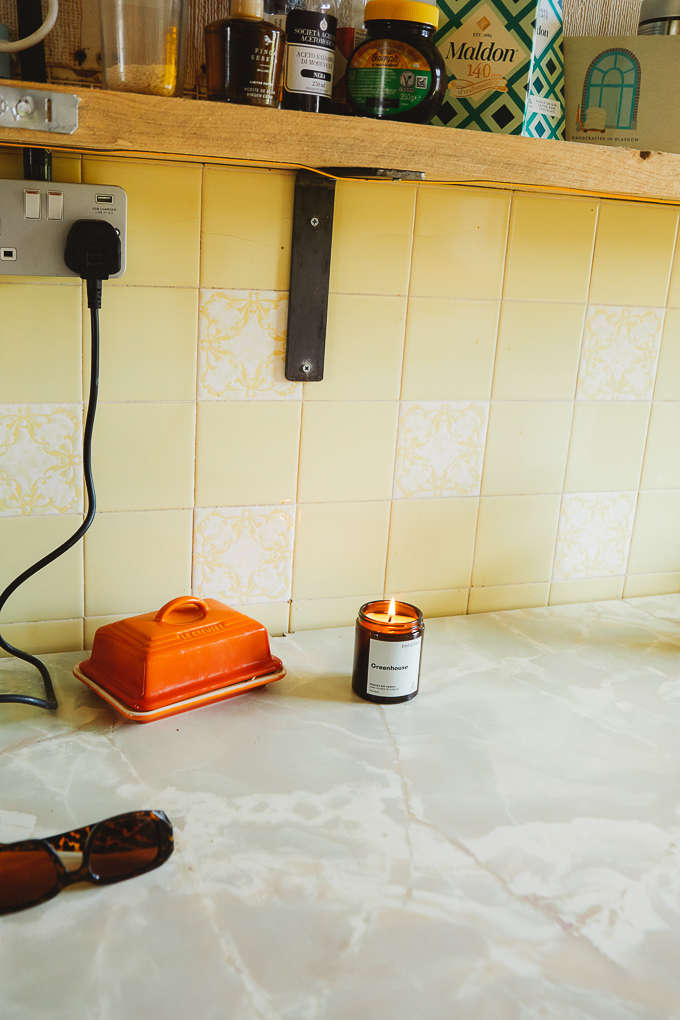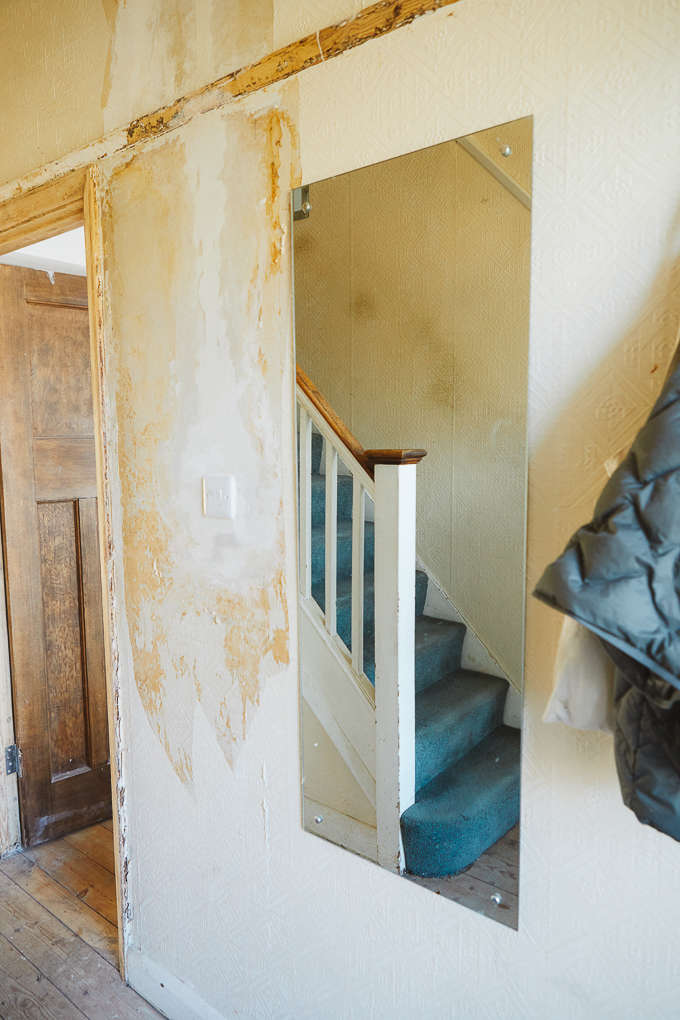 'The main thing is making it feel like it's got personality but also honors the original heritage of the house.'
When you were looking for your next property, did you always know it was going to be a renovation or were you open to finding something that was done already?
When we were looking, we were always looking for a renovation property. I think we wanted something that we could totally put our mark on. With Ed being an electrician we've got the skills to be able to do that.
I think we are quite particular, so even if things were livable we would want to change it anyway. So for us it made sense to get somewhere where you could completely renovate.
Somewhere with character was my priority. A lot of people will come here and feel like it doesn't seem very livable and there is still an overwhelming amount of work to do, but we really enjoy the process of renovating.
You mentioned a full time job and doing a renovation, but you've also got a lot of other stuff going on including having a baby. How do you manage to balance all of those things?
Yes, a renovation is a lot of work and I wasn't expecting how much headspace it takes up too. I travel a lot for work so it really is a juggling act. We are also doing so much ourselves rather than outsourcing it. So you kind of lose your weekends and forget what it's like to do anything but DIY. Therefore, you have to enjoy it.


With the lockdown at Christmas, we had to stay in the house and it was probably the most productive time we have had so far. Working from home is obviously helpful, at least being around the space you can be thinking about and getting ideas. Being at home for deliveries is so helpful too.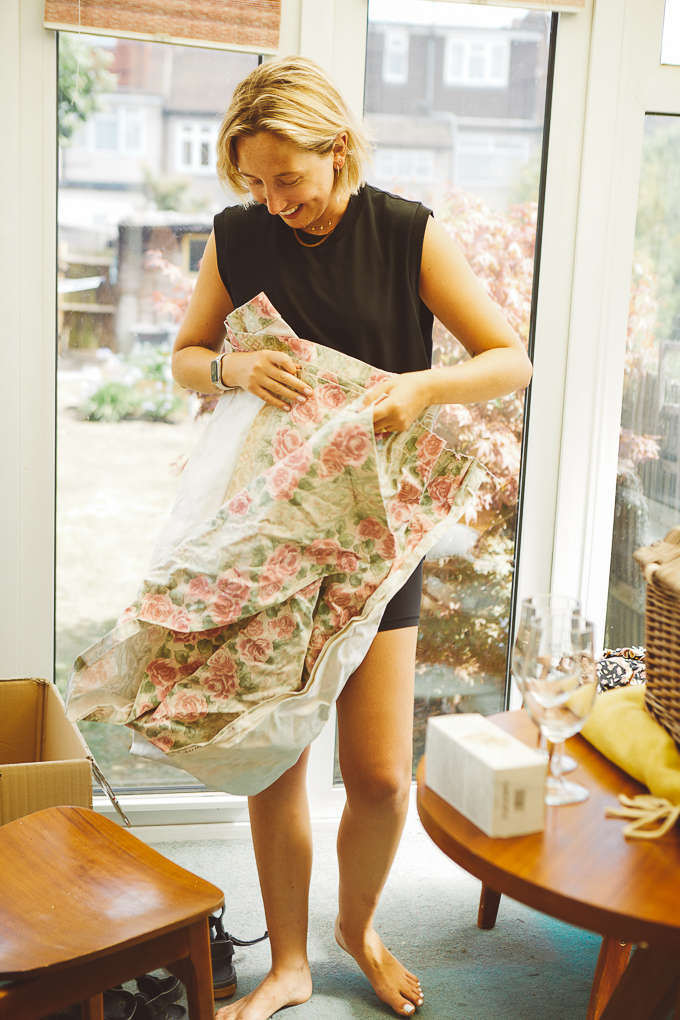 Sounds like renovating will always be a part of your life. How many more renovations do you think you've got in you?
I don't know, that's a good question! I think we definitely don't see this as our forever home, we see this as a family home. We are so excited to have a baby in this house and hopefully a young family. But I can definitely see us doing this again. I would love to flip houses more if we had the capital because I do truly enjoy the process. So I'd say we'll do this one and then probably another one or two.
Did you grow up amongst that?
Not at all. My family definitely did DIY, we'd you know, put new wallpaper up or got carpets put down, but we never moved often. We lived in the same family house that we always lived in. So it was definitely not something that I've got from my family.
I guess it comes from having the benefit of my husband Ed being able to do so much stuff. I would be in a different position if I was by myself having the ideas but not the kind of manpower to do it. I think together we are a good team, we get a lot done. We definitely get our hands dirty in all the jobs and the nitty gritty of it all.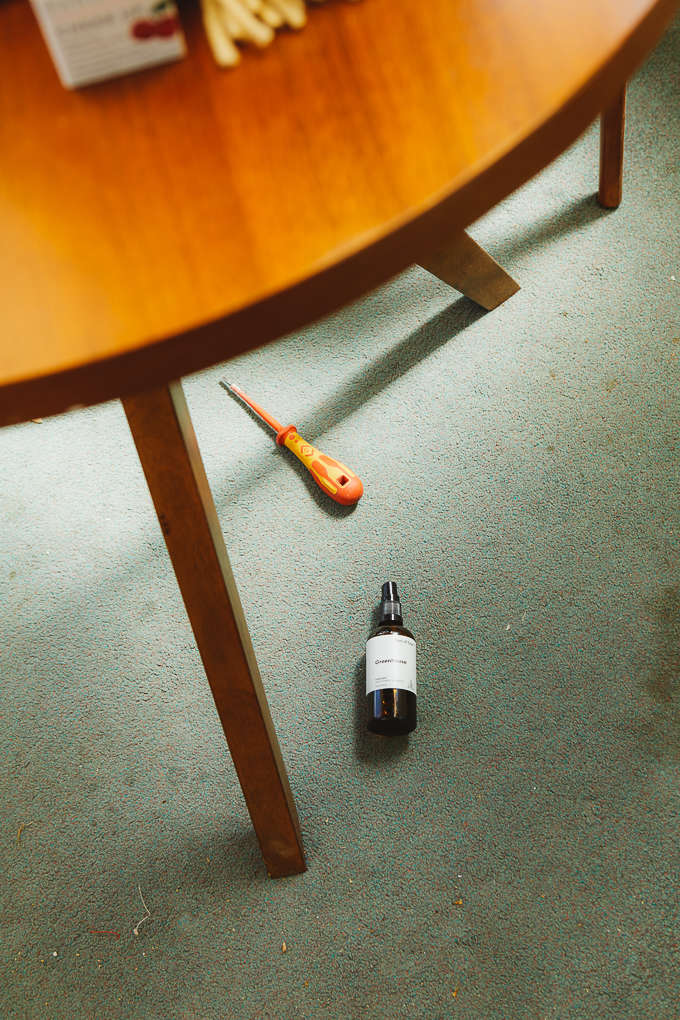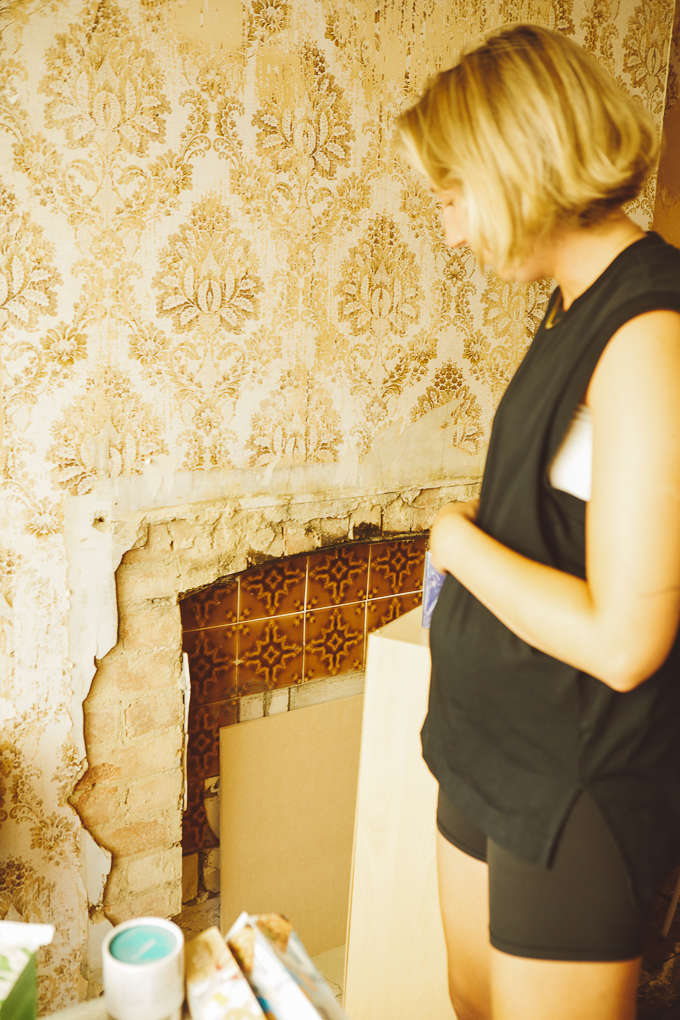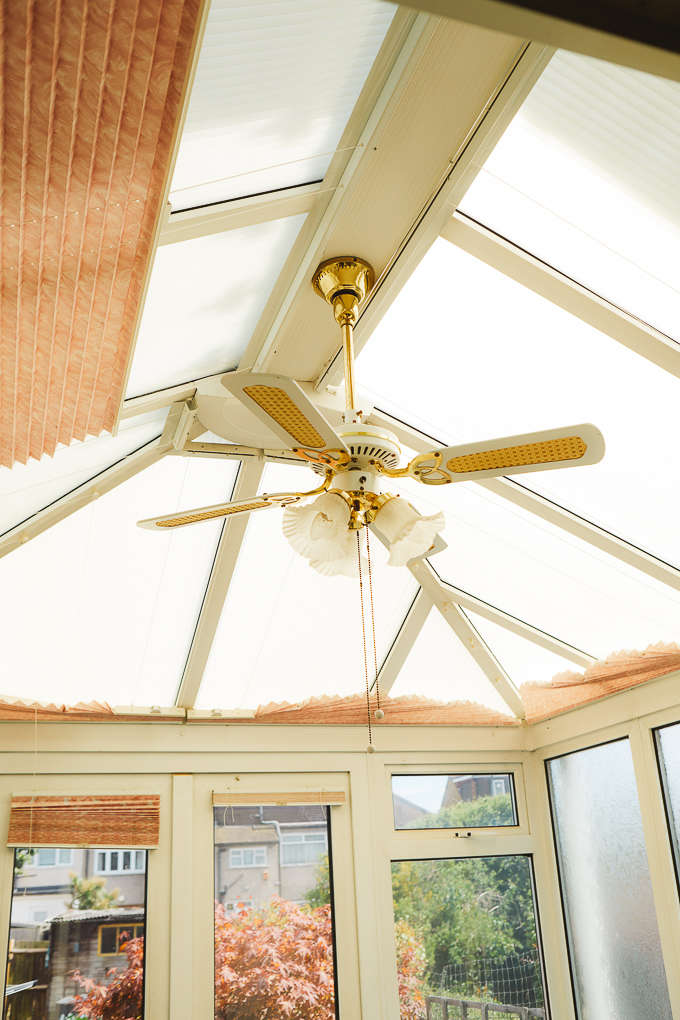 'As soon as we moved in, pulled up the carpets, gave it a proper deep clean, it felt like home.'
So then thinking about that, what does home mean to you?
Home is where you feel comfortable and relaxed at that time in your life. It definitely felt like our old flat was home, we were there for about three years. For me this completely feels like home now, it feels completely comfortable. To be honest, as soon as we moved in, pulled up the carpets, gave it a proper deep clean, it felt like home. The idea of moving from this place already feels sad, and that's like years out!
What is the part of the house you are most excited to be renovating?
I'm actually really excited for it to not feel like a renovation. I want it to feel like we don't have DIY stuff everywhere, and there isn't dust everywhere. So I think when we get to that point when we actually put tools away, that's what I'm excited for.


Other projects I'm excited for would be the extension we're hoping to build, and having a kitchen you want to host people and cook in - now we're just having sofa dinners every night.
Do you feel any pressure to be at a certain point for when the baby comes?
We've got 4 months to go till the baby gets here, so the pressure is on. And we haven't even started the extension yet, so it could get way worse before it gets better. Which is slightly overwhelming.
But, you just have to crack on. Things will slow down when the baby is here, but as long as it's liveable I'm kind of in the mind sets that it's just going to be evolving from now till whenever.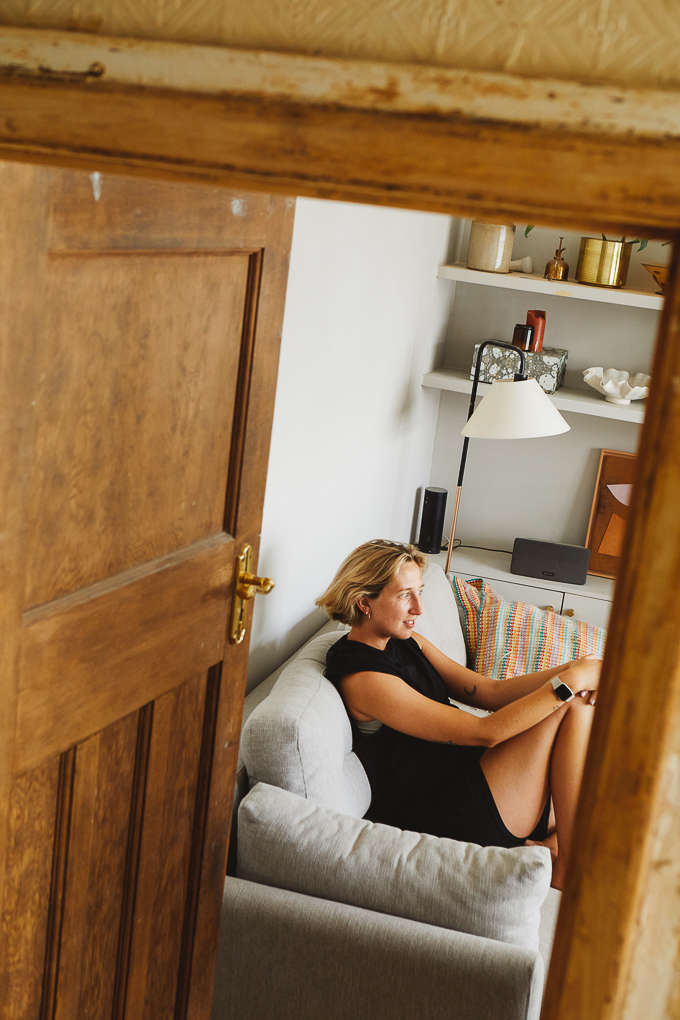 Could you tell us about your interior taste and what influences you?
I have definitely gone through changes of what my taste is. In our old flat we were very much into mid century design and a quite stripped back finish. In this house I definitely want it to have much more personality. Everything I save on Instagram and Pinterest is maximalist-everything, checkerboard floors, colour…I love colour, but I want to bring it in afterwards through artworks, prints and frames, textiles, etc.


I really don't want to be led by trends, and also to really try and incorporate this mix of high and low. We definitely don't have the budget to do everything that we want to with the finishes or furniture. Some things we will invest in but with others we'll make compromises.
Travel is a huge part of your life personally and professionally. How do you think your travels have influenced the project?
I definitely think that travel influences both my and my husband's taste and what we want to do in the space. That love of colour and maximalism comes from travel, India or Mexico, lots of those textiles that we've brought back from travels. I can't wait to get those up.
But I also think the warmth of spaces in hotels you see is definitely an inspiration to us. An upholstered headboard that feels very hotel-like is something that we've always wanted and a warm cozy lounge is like the spaces that we've appreciated in hotels and pubs.
Over the years we'll keep traveling and keep picking up things and redecorating rooms so they'll be influenced by spaces we've been in.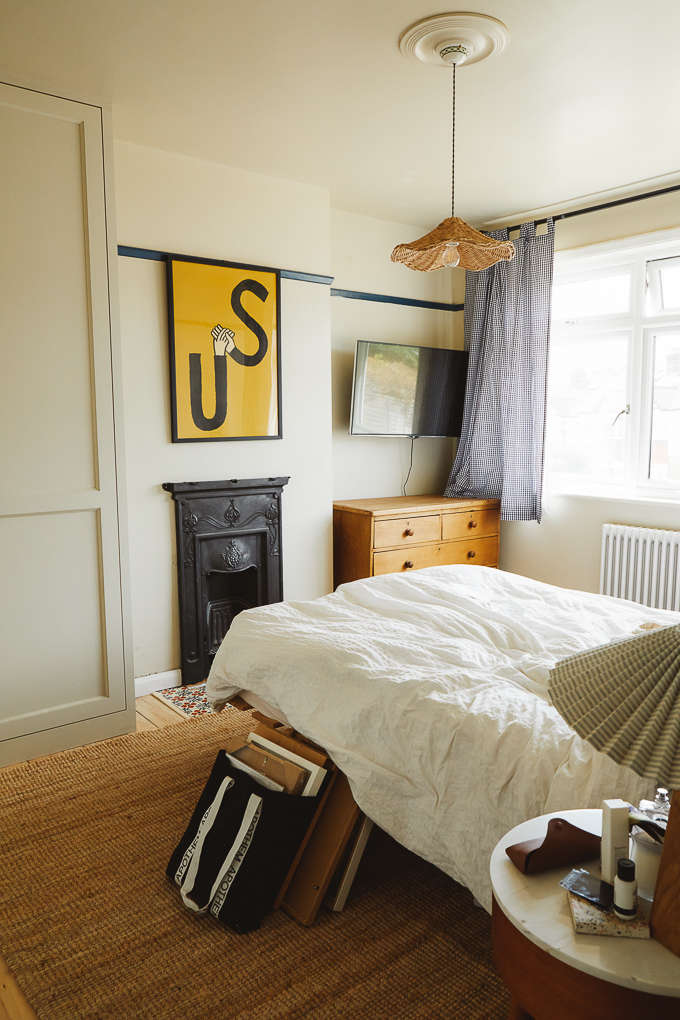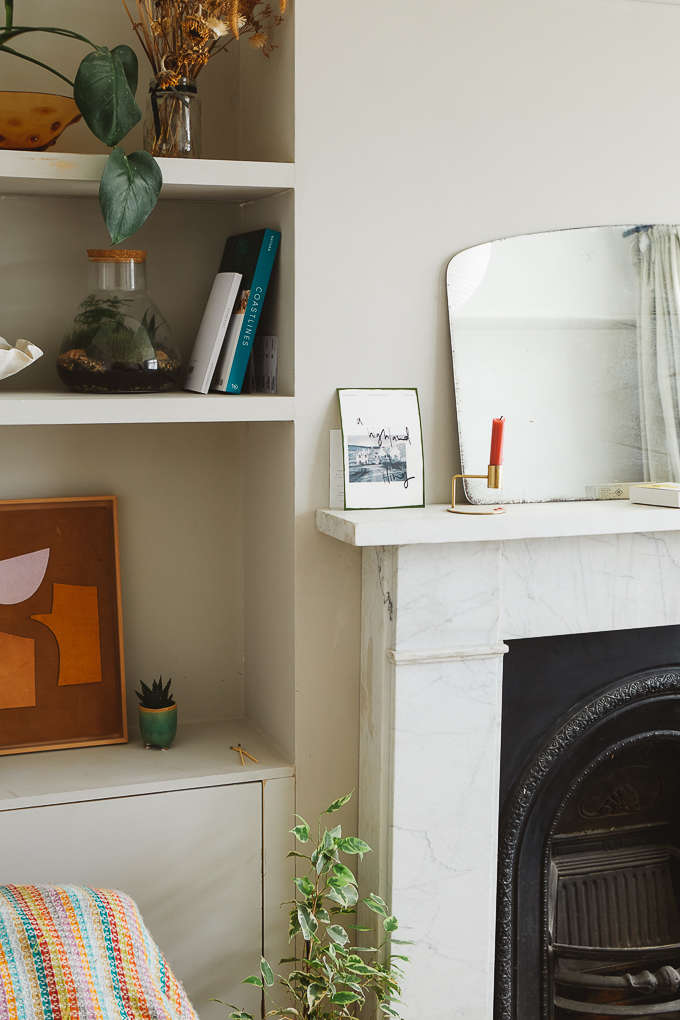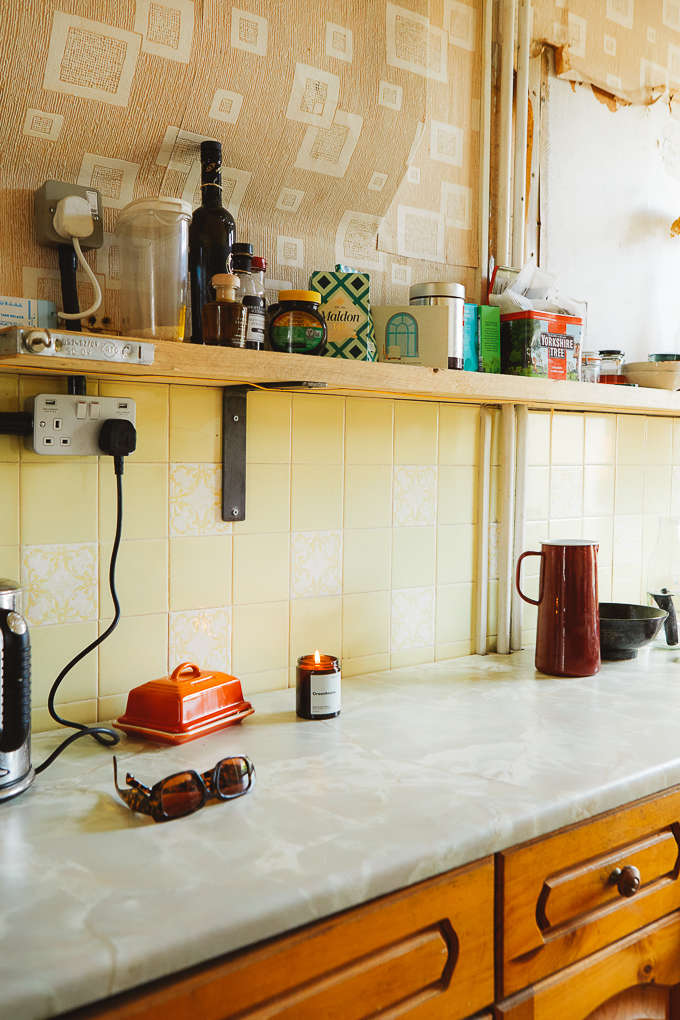 'Over the years we'll keep traveling and keep picking up things and redecorating rooms so they'll be influenced by spaces we've been in.'
What does hard work mean to you?
Hard work is…investing your time and energy in your own happiness. From a renovation point of view it definitely isn't easy. It's very weekend, it's after work, it's always thinking about it. It's the expense of it all, it's the time and energy. It is hard work, but you are doing it because you love it. The results of it all is what you're striving for.
Finally, does scent play any role in your life and at home?
There are definitely some scents which are in our life - my husband and I wear the same Molecule perfume. That is such a familiar scent and always feels quite grounding.
Candles are definitely ritualistic. When your home feels basically like a building site, you can come in and
light a candle
and it feels cozy somehow. We were doing that from the day we moved in.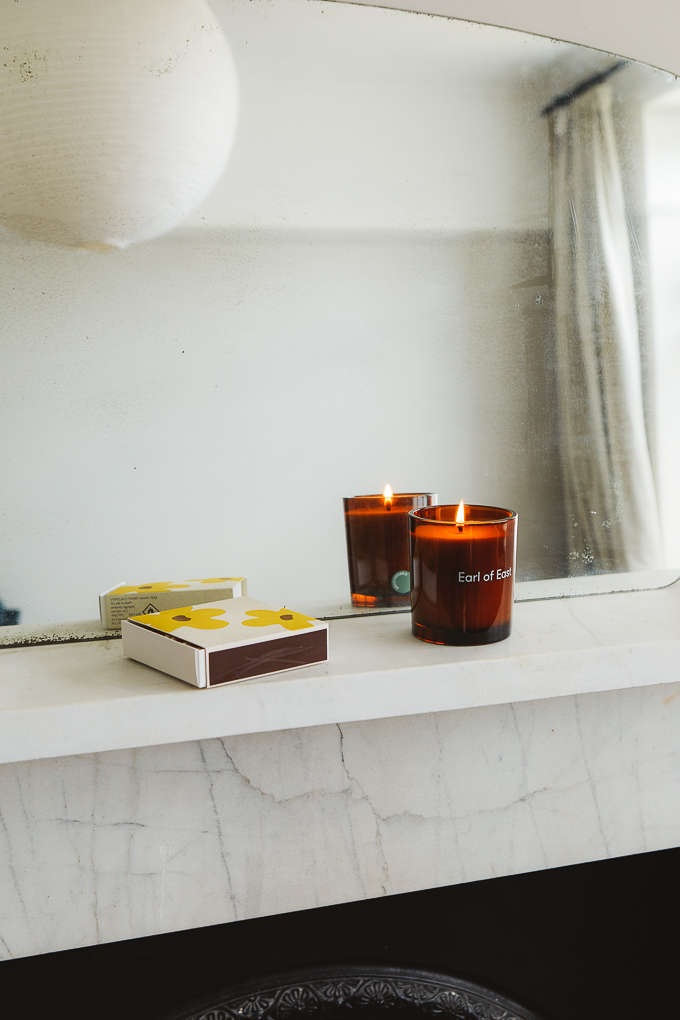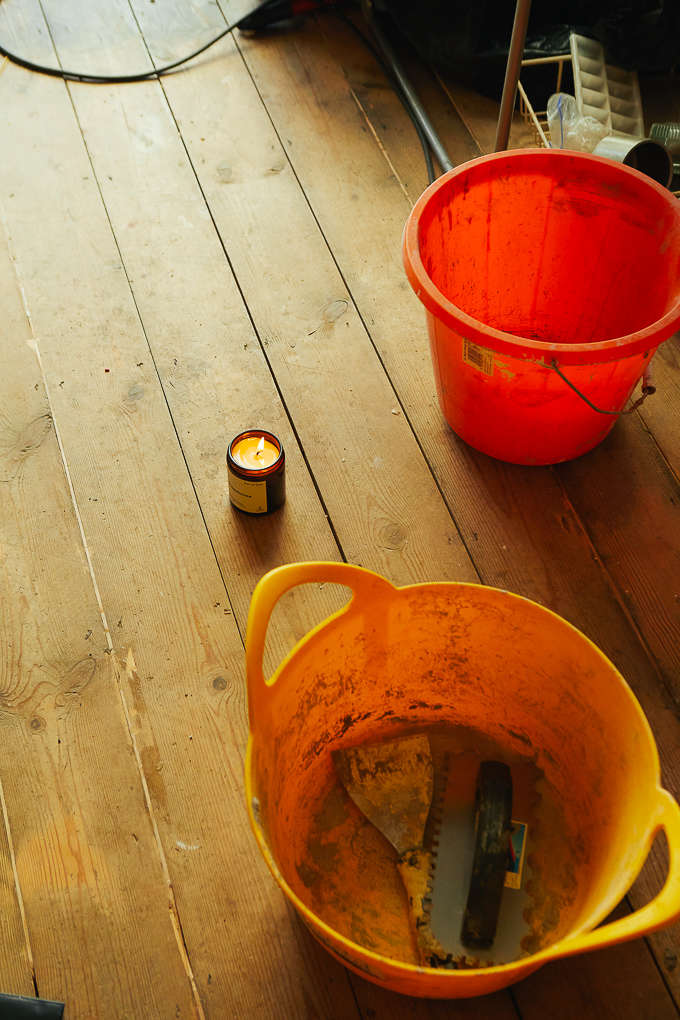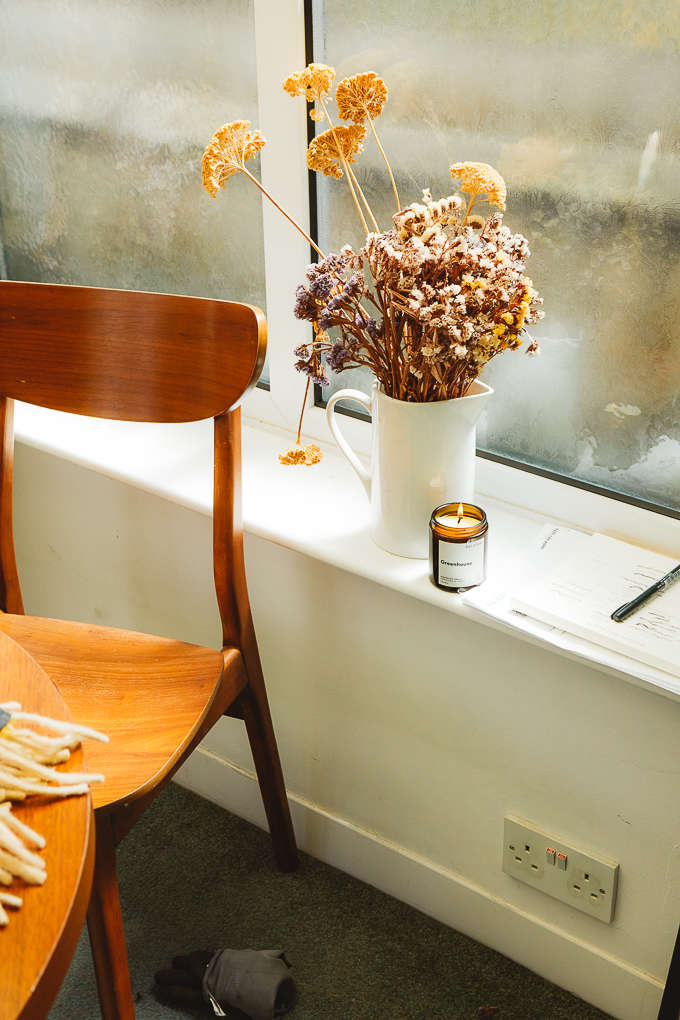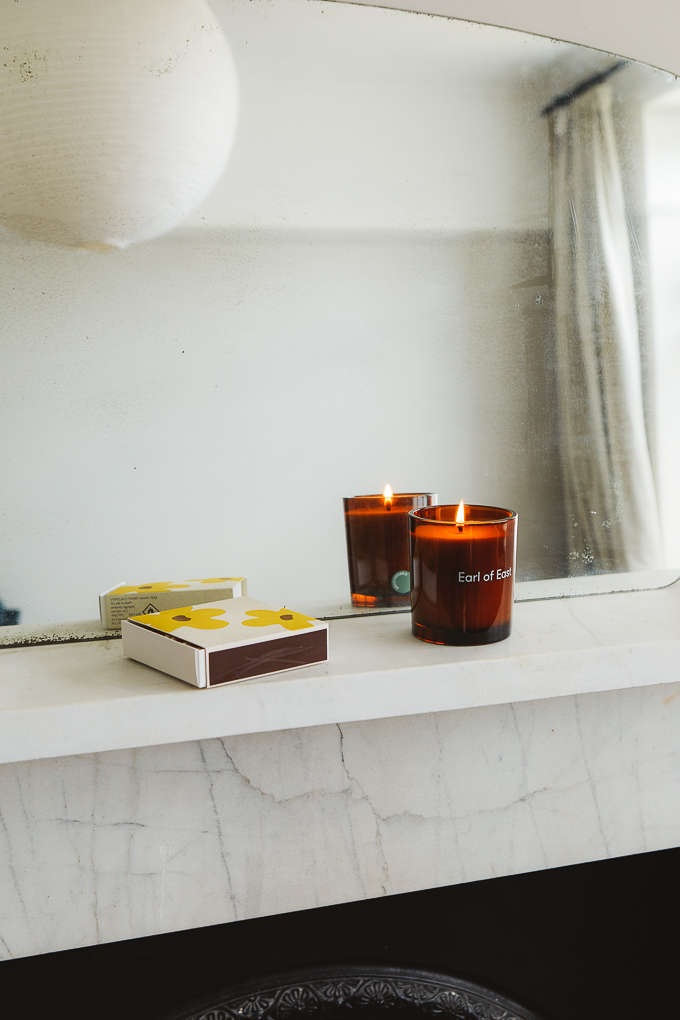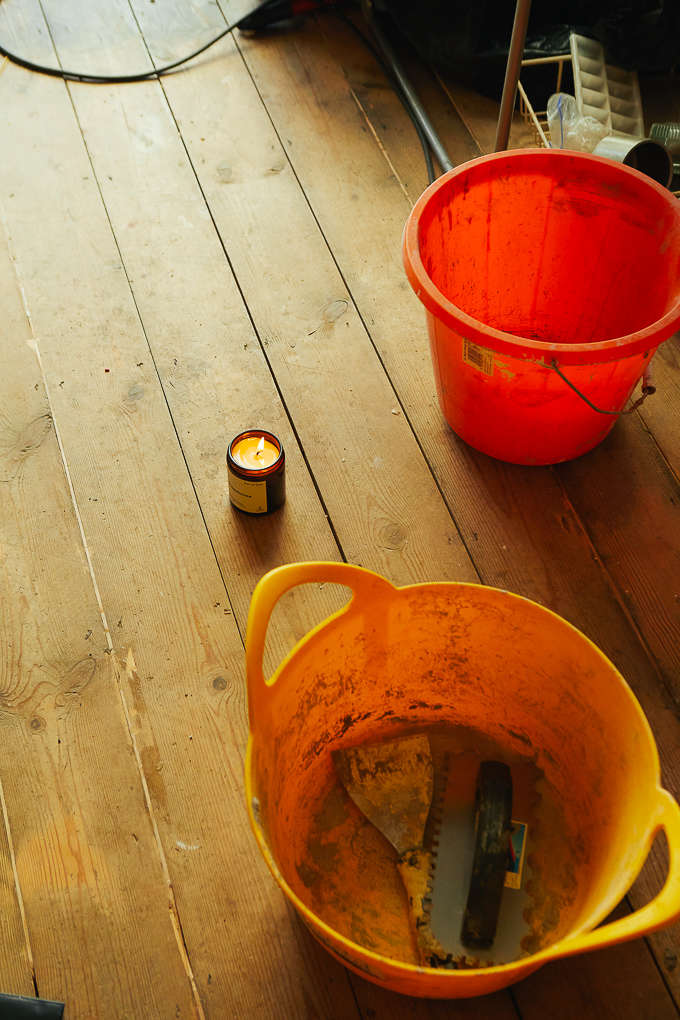 5 Easy Tricks to Refresh Your Bathroom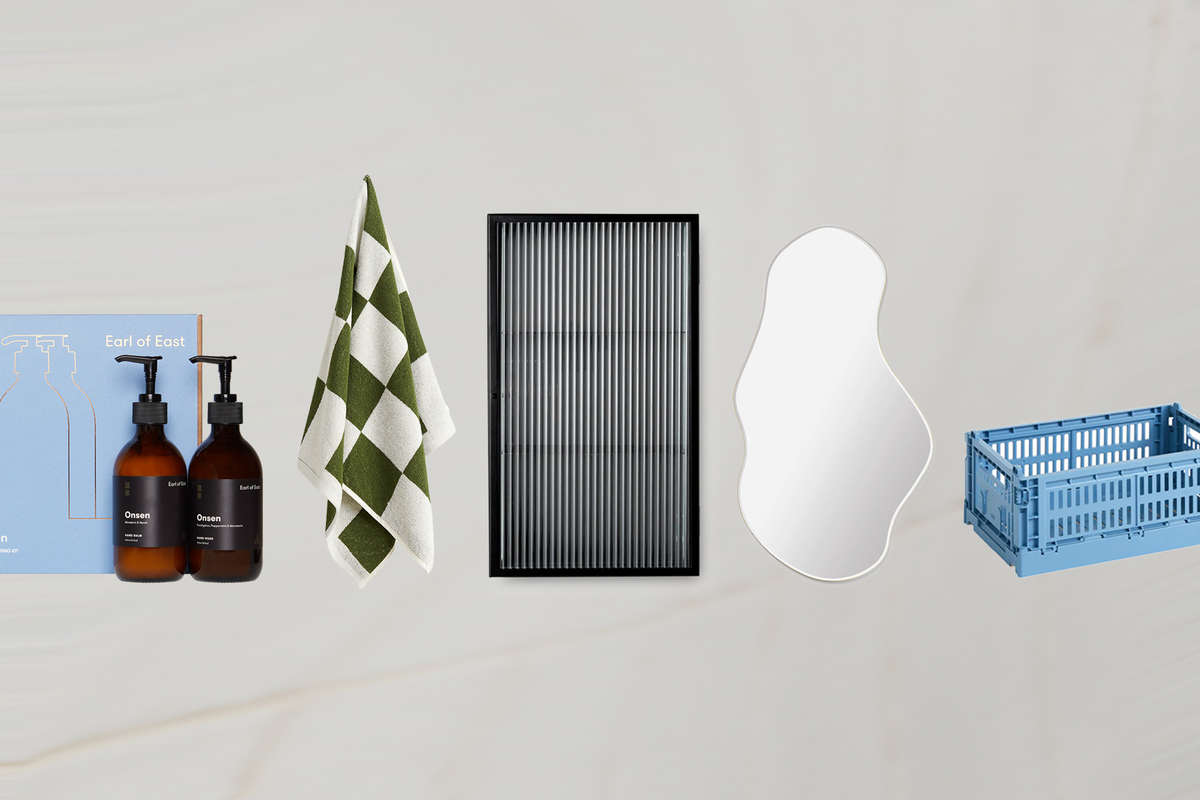 Leave a comment