Served with a green olive dressing and crème fraîche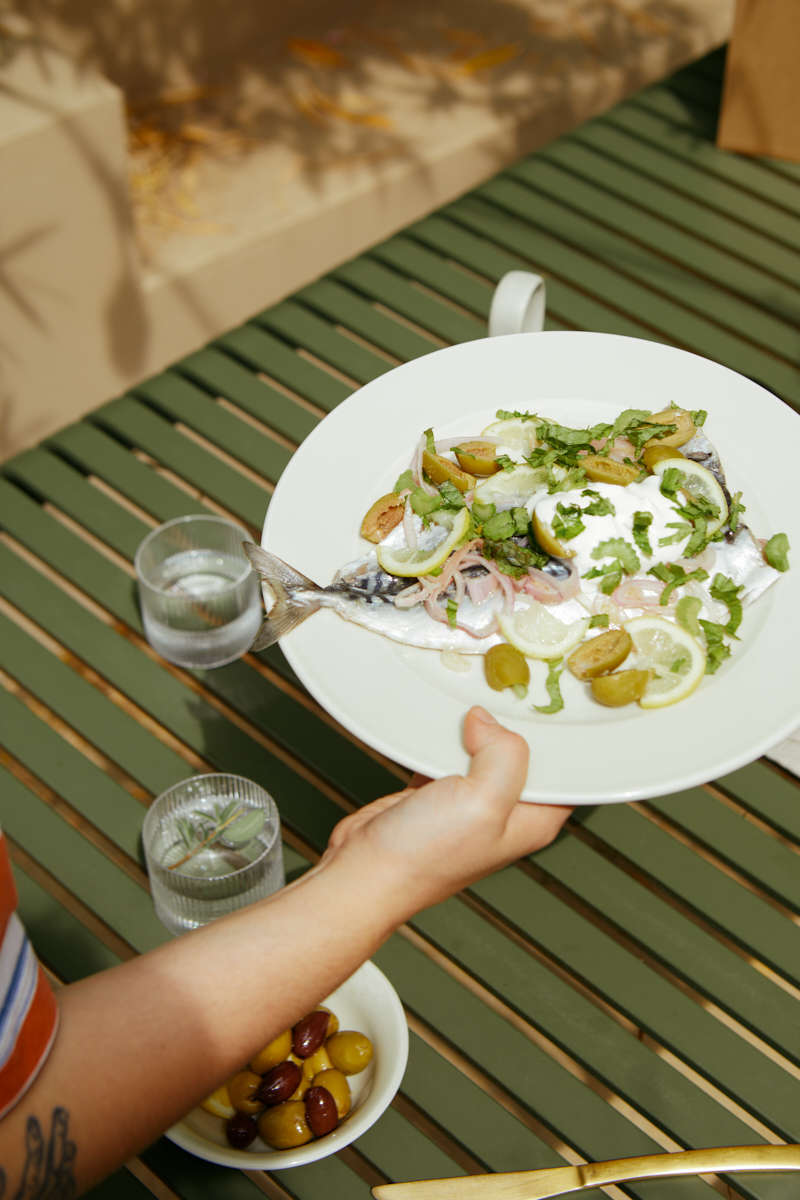 A fish dish to impress, when we saw this recipe on BBC Good Food, we knew we had to try it. Pickled, and marinated overnight to cook (no frying required), makes this fish recipe wonderfully fresh and light, perfect for warm weather dining.

This is our re-creation of a recipe by BBC Good Food.
Ingredients
2 Mackerel filets, filleted and pin bones remove
½ Tsp fennel seeds
150ml olive oil
3 Shallots, sliced into rings
1 ½ Tbsp sugar
Juice of ½ lemon
150ml Red wine vinegar
10 Green olives, pitted and halved
2 Celery sticks, thinly sliced
1 Tsp chopped celery leaves
To serve:
Crème fraîche
Lemon wedge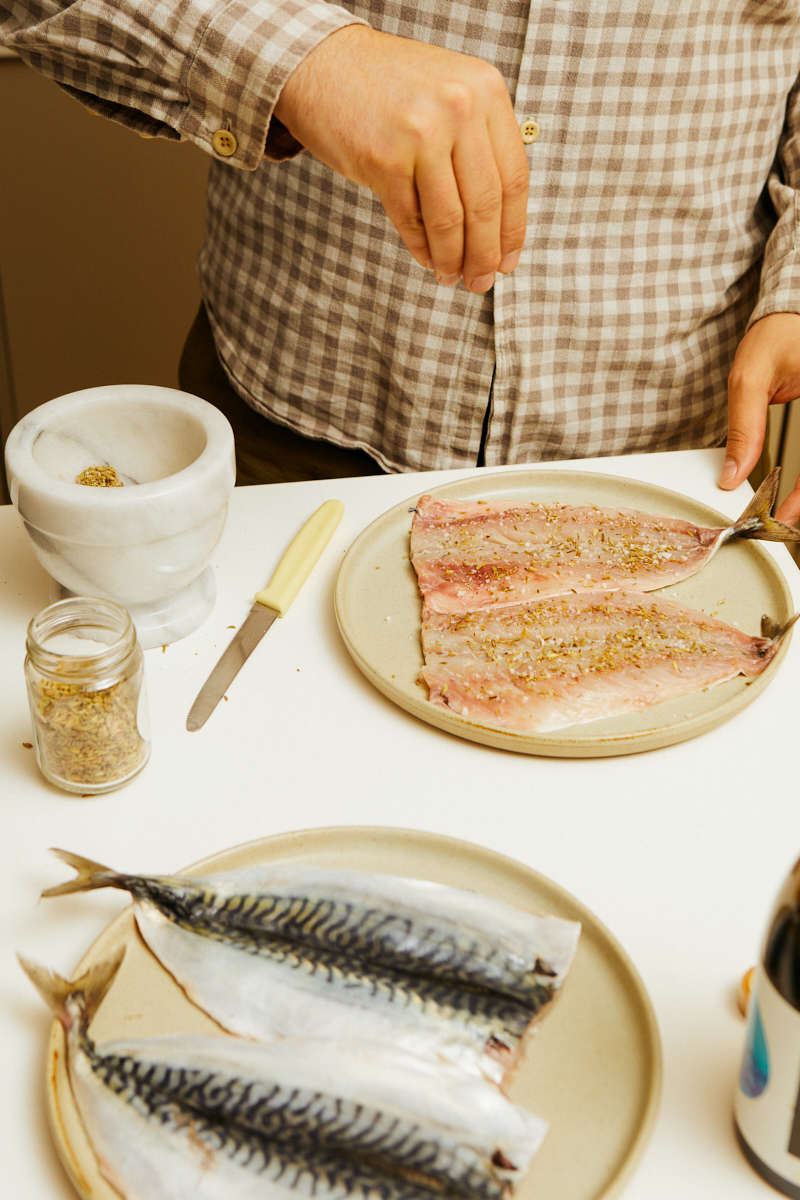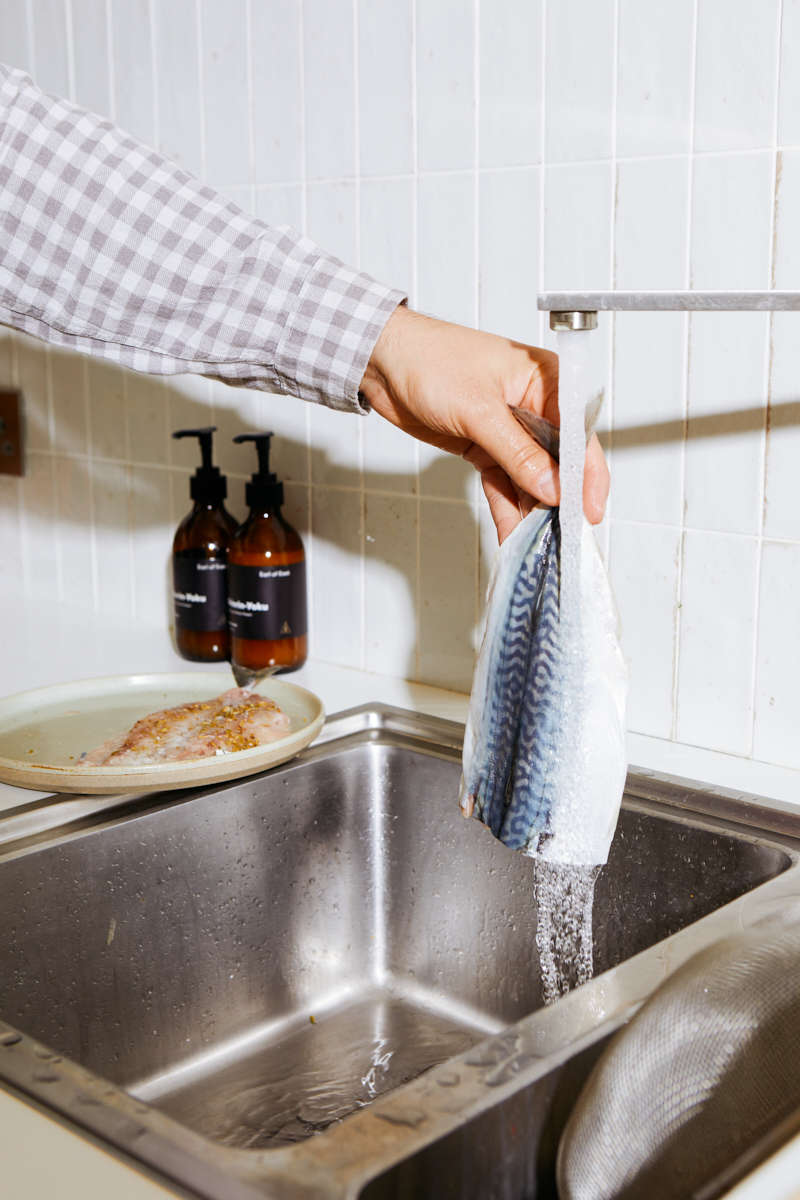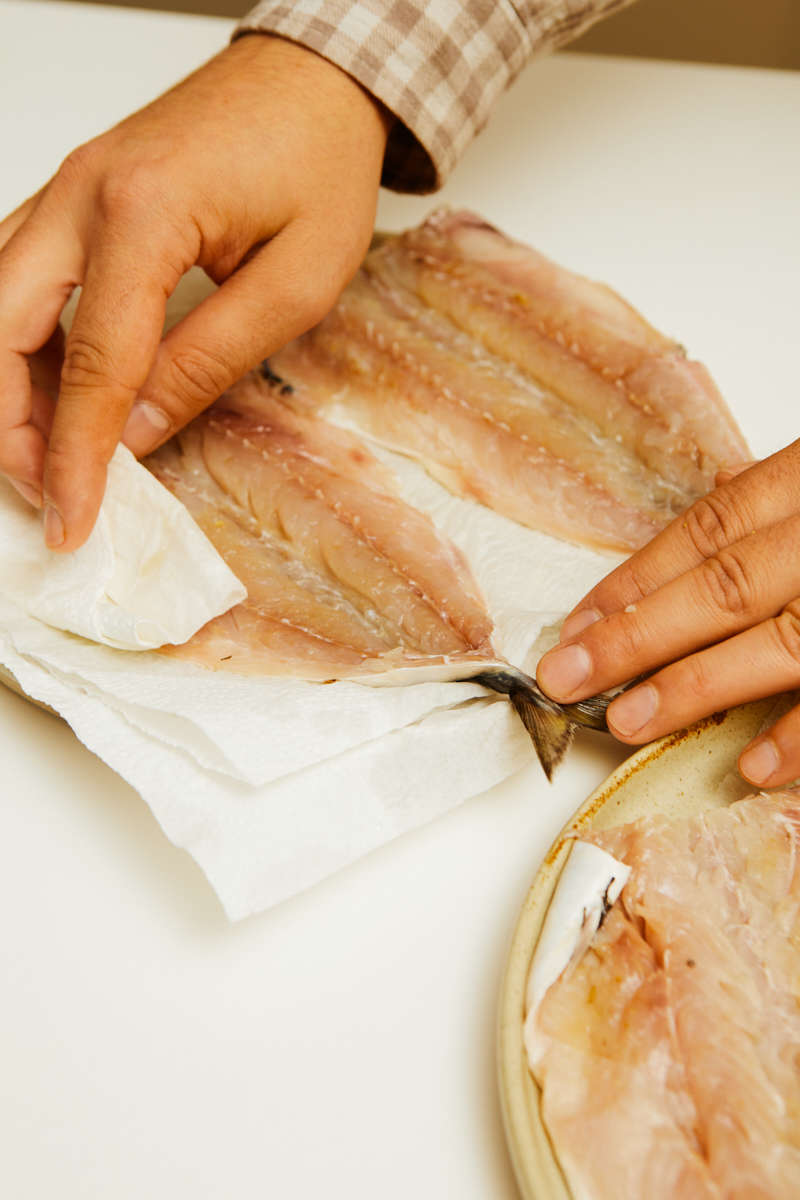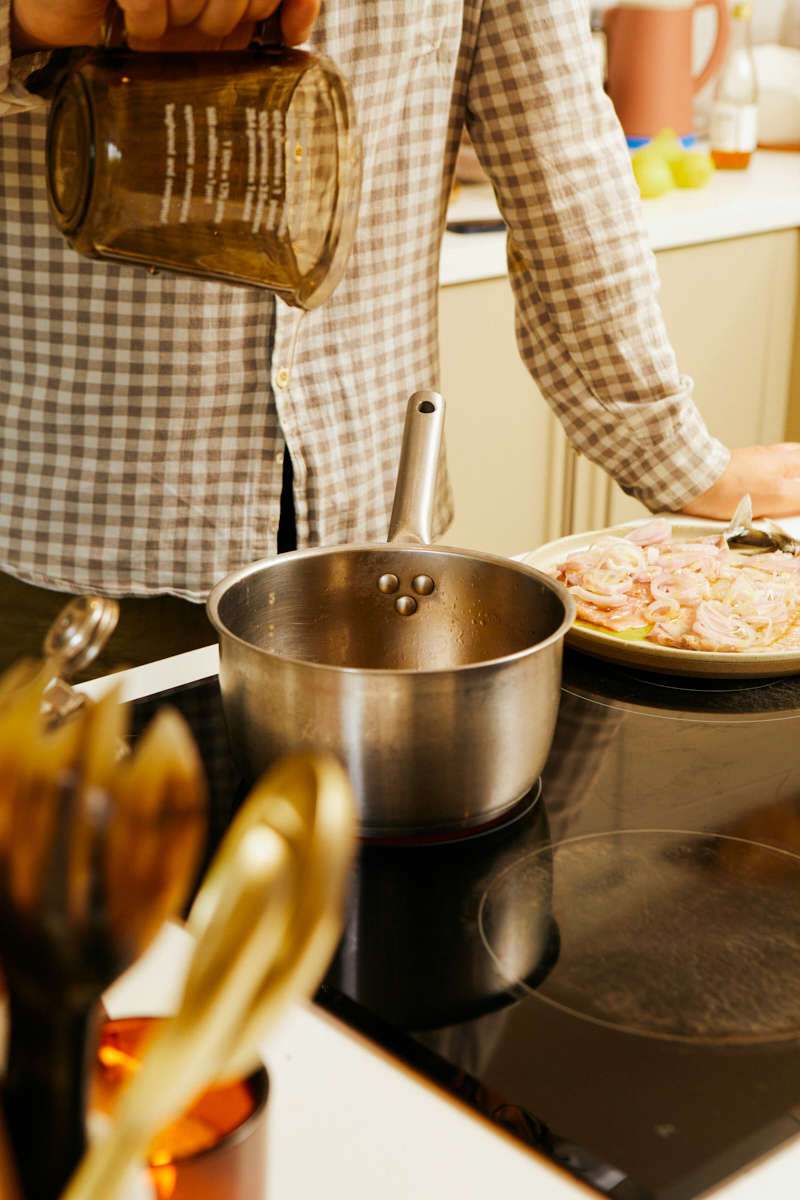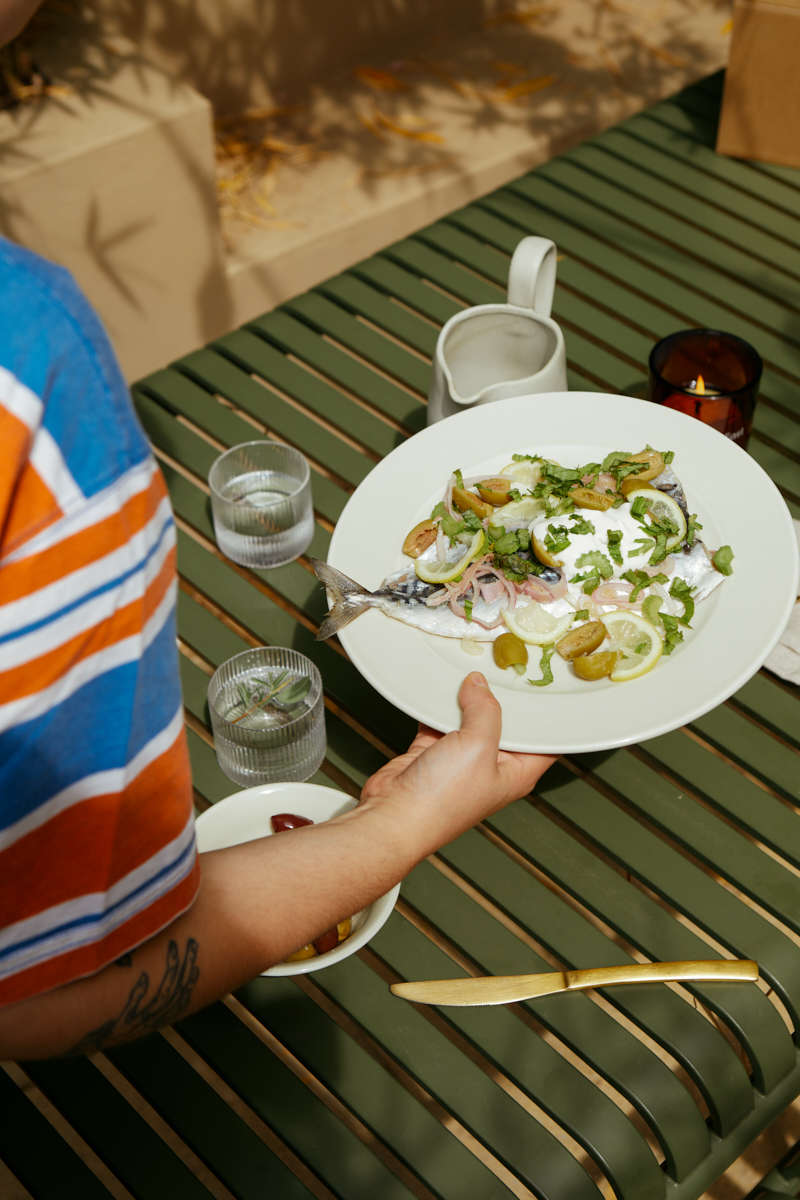 Method

Skin side down, place the fish filets in a shallow dish.
Sprinkle (covering the fish evenly) with the fennel seeds and 1 1/2 tablespoons of sea salt flakes.
Cover the bowl, place in the fridge and leave for 1 hour.
After 1 hour, remove the mackerel from the fridge and rinse off the fennel and salt. Pat the fish dry with a kitchen towel.
Skin side up, put the fish back into the shallow dish and cover with olive oil and sliced shallots.
In a saucepan, bring the sugar, lemon juice, and vinegar to a boil and then pour over the fish.
Once cooled, cover the bowl and put it back in the fridge. Leave the fish to marinate overnight.
The day after, remove the fish from the fridge 1 hour before serving (to bring to room temperature).


Place on a serving plate and serve with the olives, celery, celery leaves, lemon and crème fraîche.
Cucumber Ribbons, Picked Shallot & Feta Salad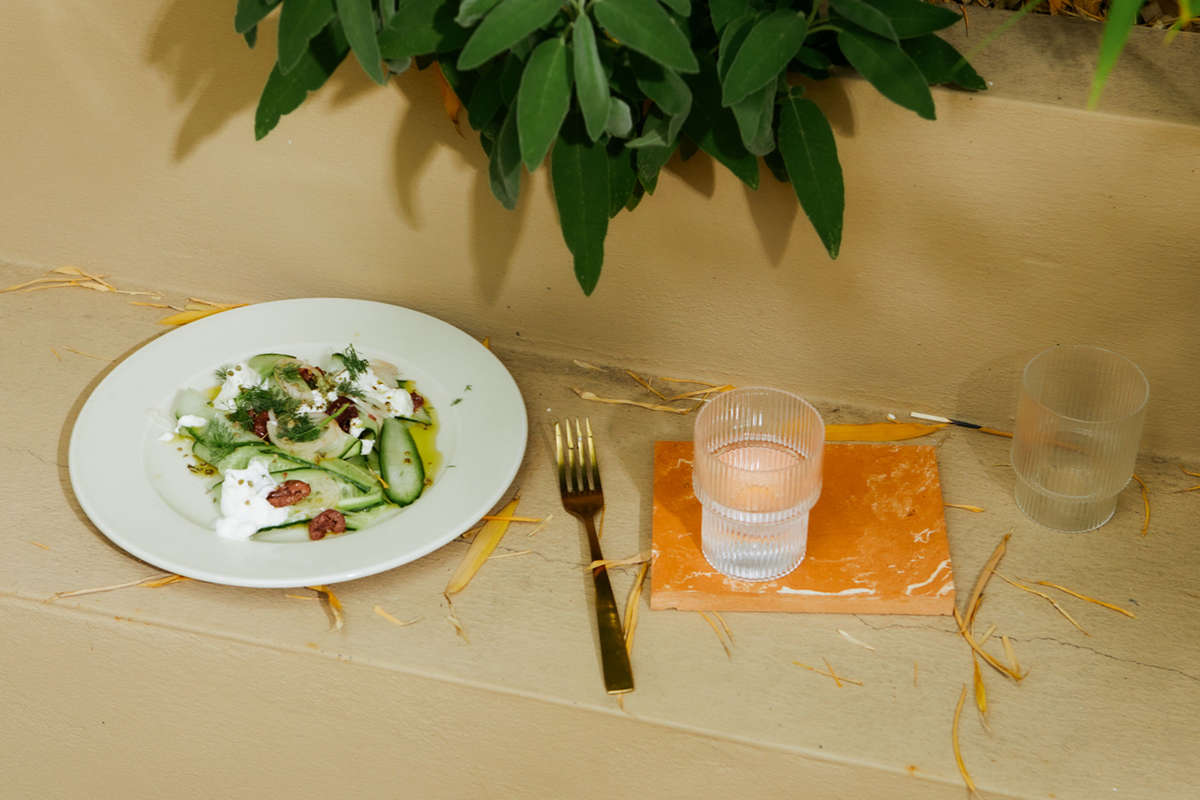 Leave a comment