Cucumber Ribbon & Pickled Shallot Salad
Served with a feta & yogurt dressing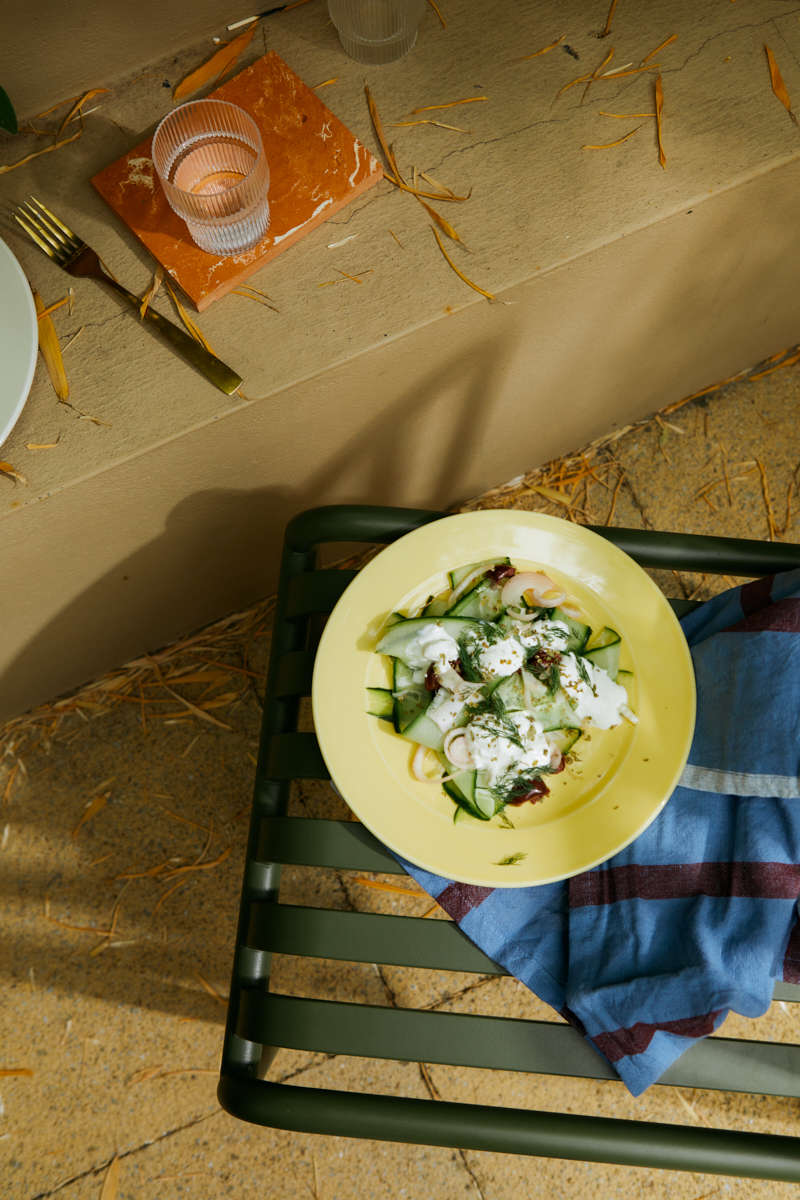 Salted cucumber ribbons served with pickled shallots on top of a creamy feta yogurt dressing, this is one of our favourite side salads to make in summer. The cucumber is extra refreshing for hot weather dining; and the pickled shallots, olives, and fresh herbs deliver on flavour.

Just as delicious made without the yogurt and feta for anyone dairy free.

This is our re-creation of a recipe by Olive Magazine.
Ingredients
2 Cucumbers
1 Tsp sea salt flakes
50g Kalamata olives
100g Feta cheese
250g Greek or plain yogurt
1 Small clove garlic
½ Lemon, zested
The Dressing:
1 Shallot or sweet onion
3 Tbsp white wine vinegar
6 Tbsp extra-virgin olive oil
½ Tsp dried oregano
1 Tsp finely chopped dill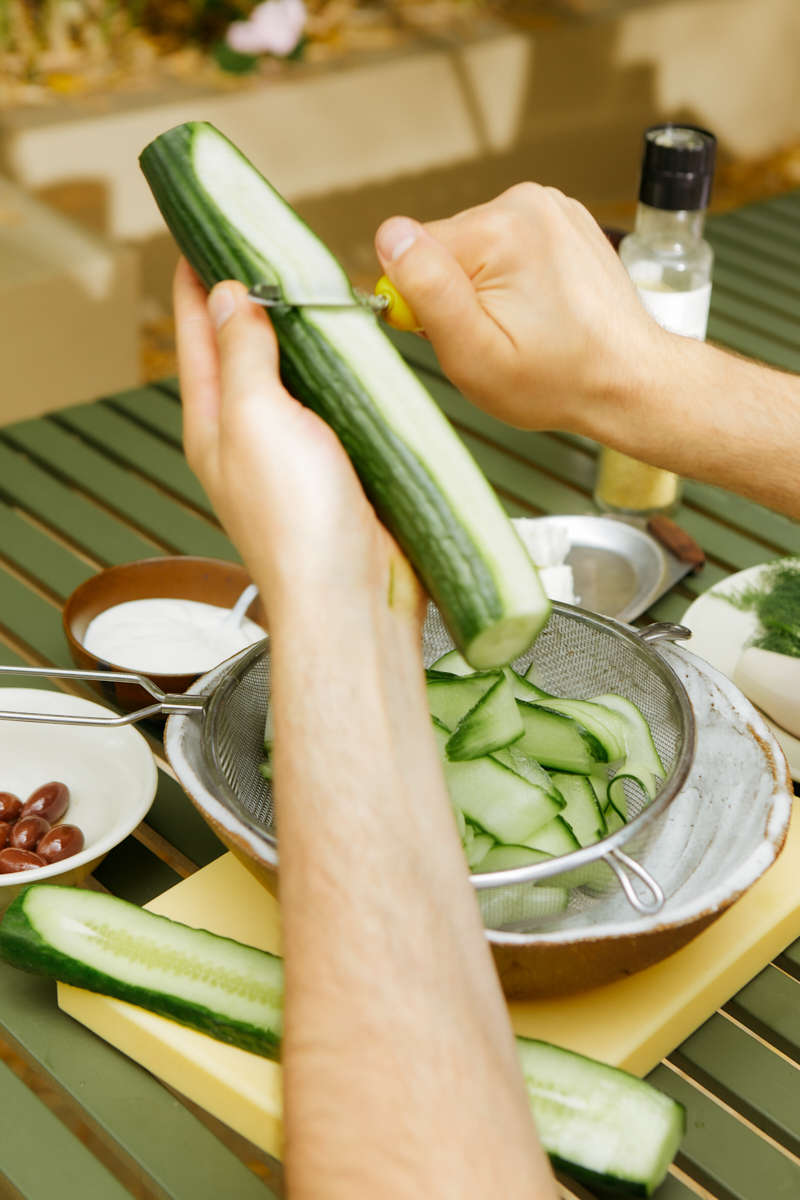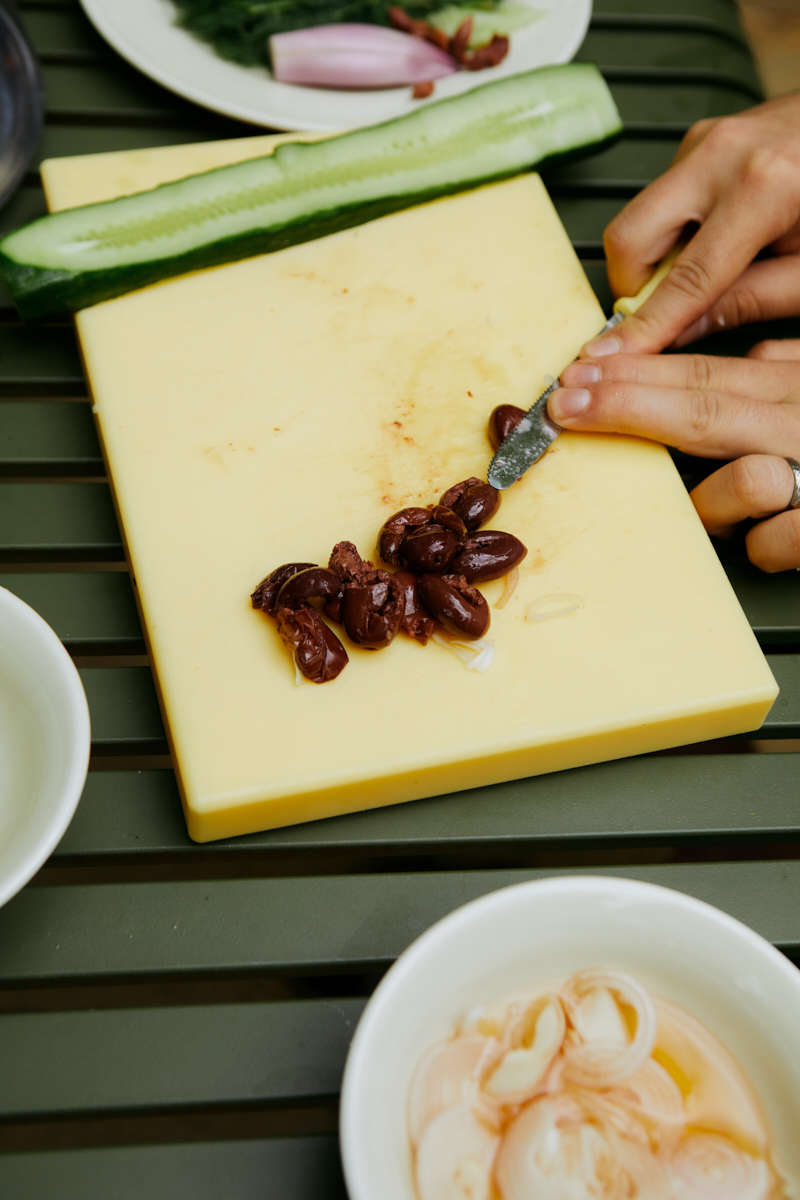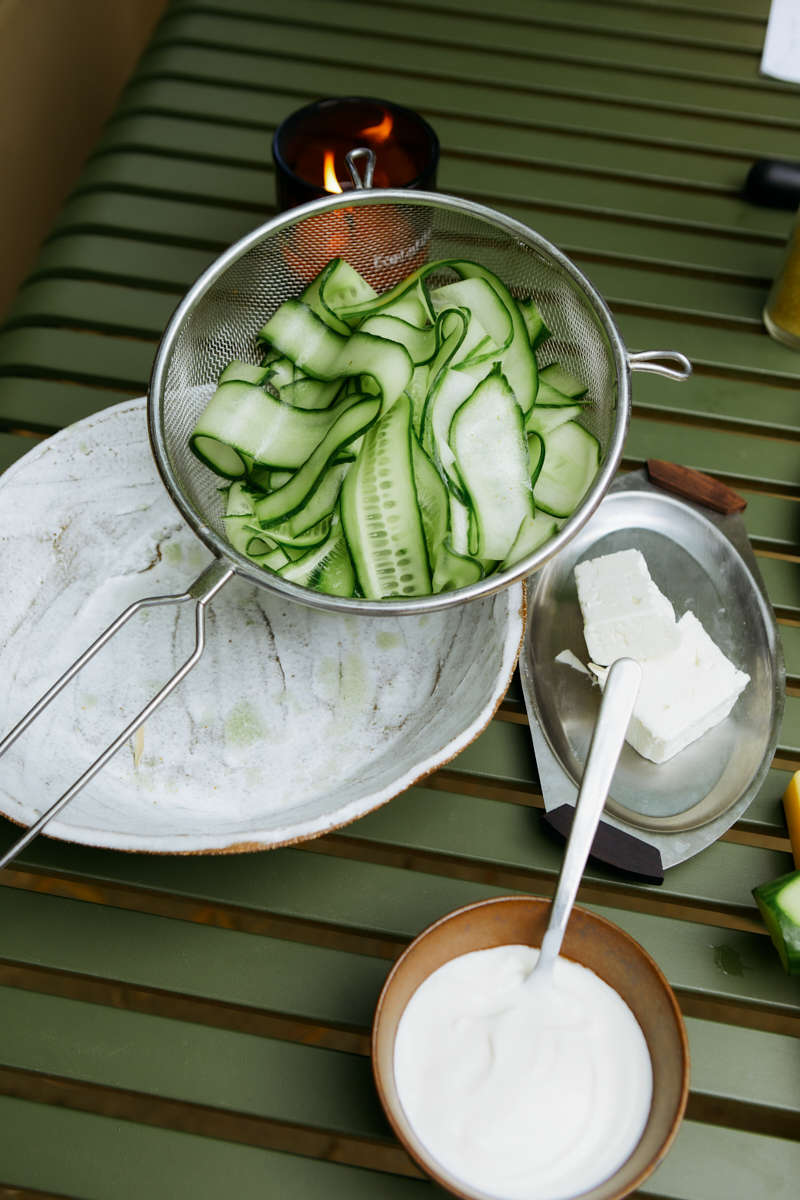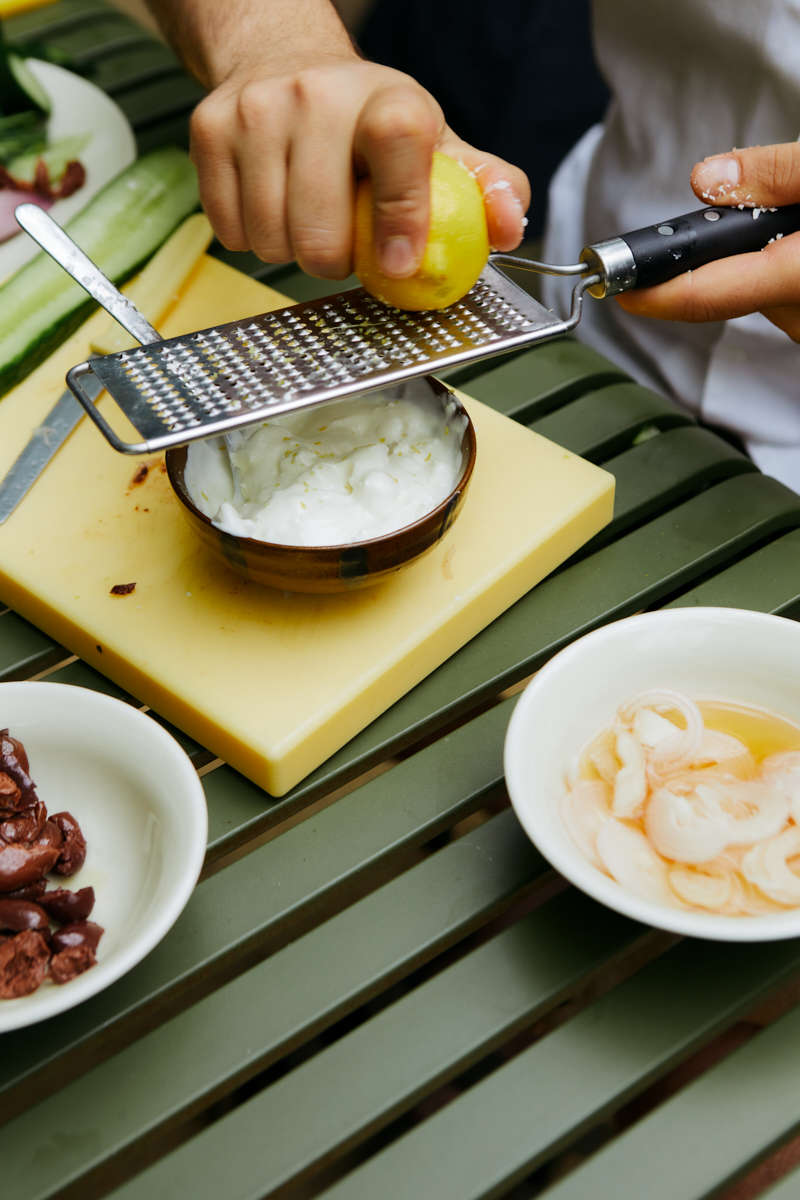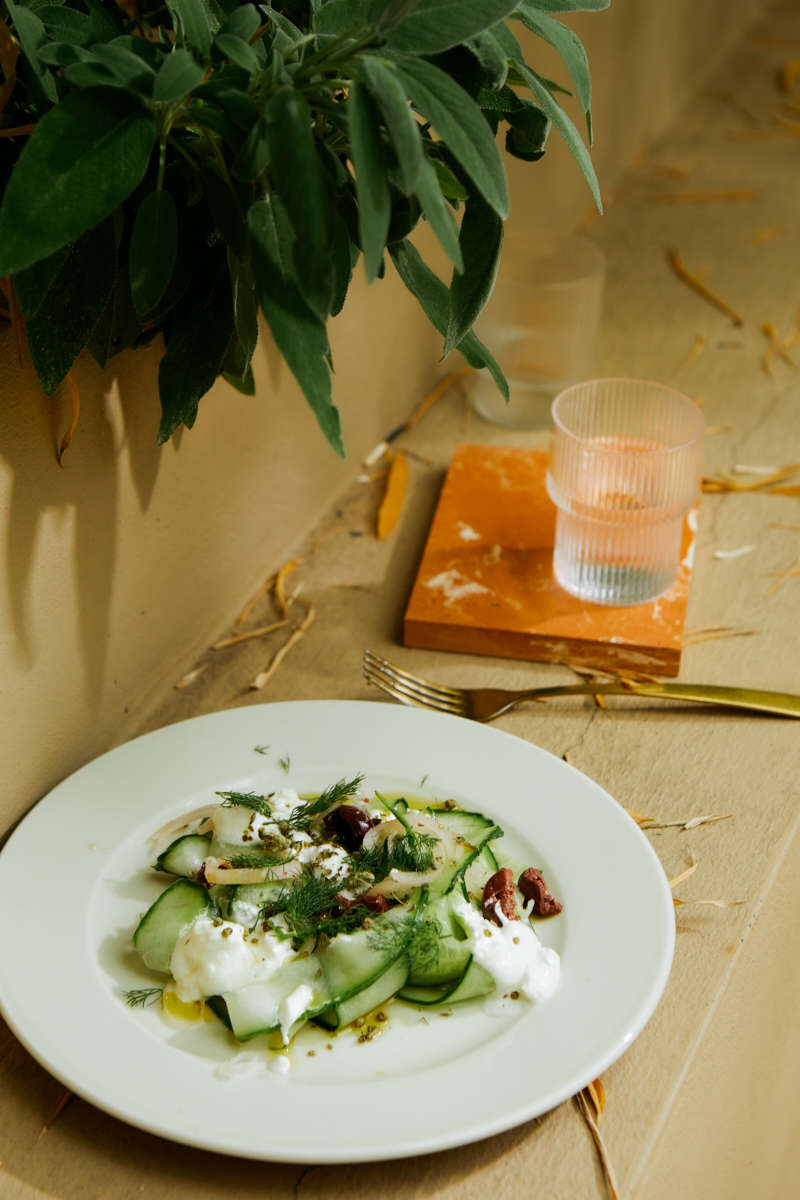 Method

Peel the cucumbers (roughly) and slice into long-thin strips (about 3mm thin).
Place the sliced cucumbers in a sieve, sprinkle with salt and place over a bowl to draw out some of the moisture. Leave them for about 10 minutes.
Whilst the cucumbers are in the sieve, finely slice the shallot and mix with the vinegar. Leave in a bowl to pickle.


Chop the olives in half, making sure any stones are removed.
Mix half of the feta cheese into the yogurt along with the lemon zest and garlic. Season with salt and pepper, and a squeeze of the lemon. Leave aside.
Whisk the olive oil into the shallot and vinegar mixture then stir in the herbs.
Place the cucumber in a large(ish) bowl and pour over the shallot dressing and mix to coat. Then mix in the remaining feta and olives.


To serve, spoon the feta yogurt mixture onto a serving plate and then spoon the cucumber mixture on top.
Finish with the remaining dressing.
This is our re-creation of a recipe by Olive Magazine.
Three Berry & Beetroot Salad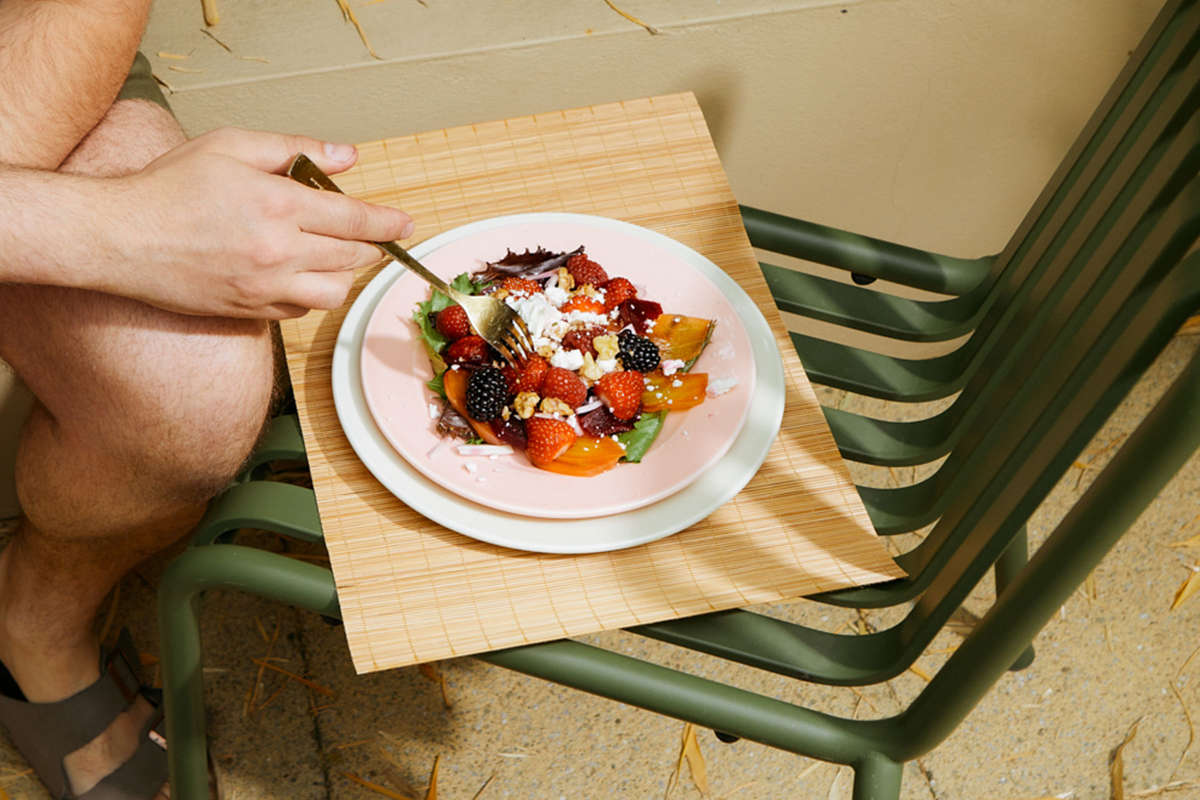 Leave a comment