Olympic Canoe Slalom Adam Burgess
Pursuing Gold, the power of breathwork & finding rituals in routine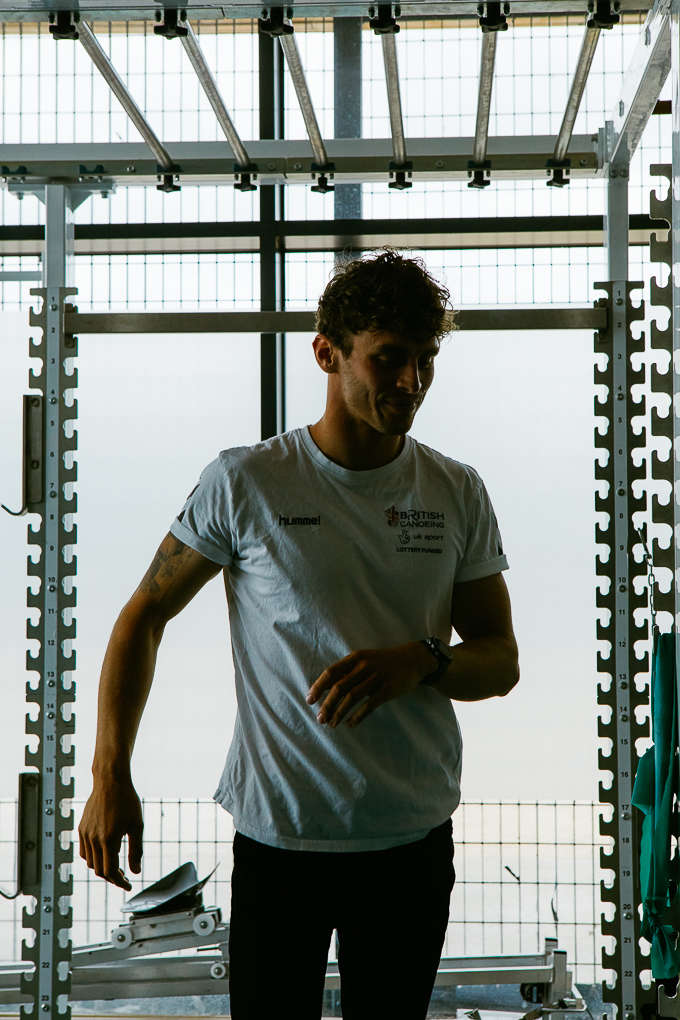 Earl of East Meets Adam Burgess
Meet Adam Burgess, Canoe Slalom, Breakthwork Teacher and Speaker. Pursuing Olympic Gold in Paris 2024, Adam trains at the Lee Valley White Water Centre, just down the road from our head office in North East London.

We headed over to chat with Adam about his journey into canoe slalom, overcoming the challenges of professional competing, the power of breathwork, yoga and rituals, and lots more. We also had a lucky opportunity to witness Adam take the water.
What were the beginnings of your canoe slalom career? How did you get into the sport?
I first started canoe slalom when I was 10 years old, it was a link that the local canoe club Stafford and Stone had with my middle school and to begin with there was a group of us, we were 8 kids. It started out really just as a hobby, and it really didn't take long for me to get hooked. By the age of about 12 I was an athlete who had to go to school in between, and yeah I just absolutely loved it from the word go.
How important do you think it is for schools to have active roles with centres like this?
I think it's really important that kids are introduced to sport at a young age. Sport is a metaphor for life really, but it all happens so concentrated, you learn things you can't learn elsewhere. You learn how, if you lose, to pick yourself up and go again. You learn if you win, how to do that with grace. It's just so so important, I think everyone should be exposed to sport young.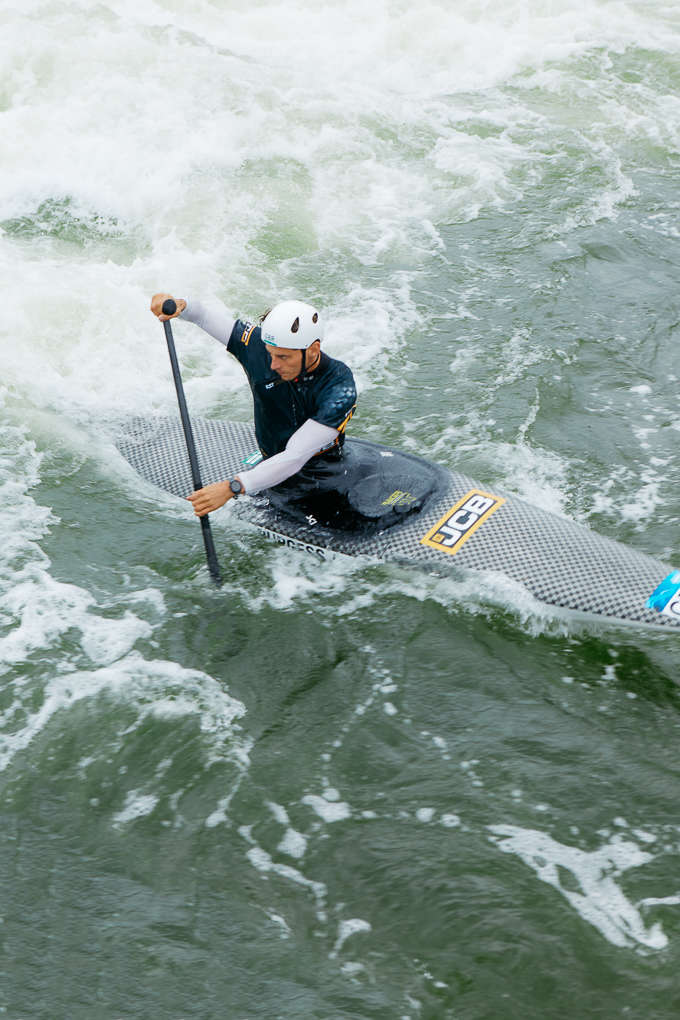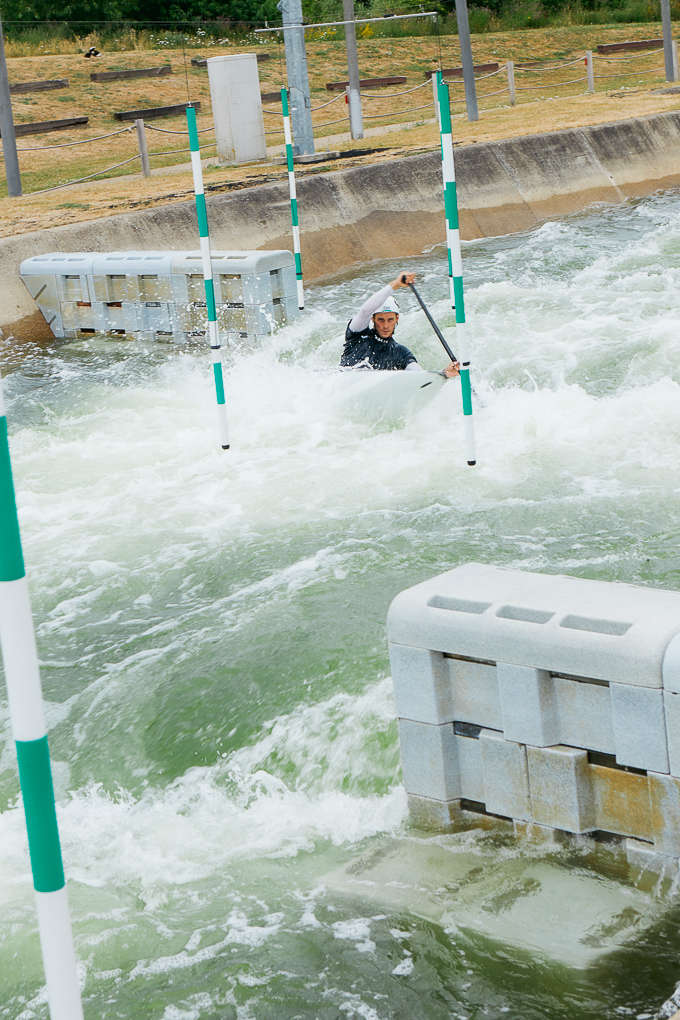 "Sport is a metaphor for life really. You learn how, if you lose, to pick yourself up and go again. You learn if you win, how to do that with grace."

@slalom_burgess
Can you tell us a bit more about breathwork, we know it's a huge interest of yours.
I started breathwork around 5 years ago now. I needed a breath re-education to get over a shoulder injury that I was struggling with. It's something I think we should be taught in schools, and so I'm trying to use my platform to make that happen. Hopefully I'll get that medal in Paris then launch something nationwide. Then every child in Britain will get an element of breath education young.
For sure, breathwork isn't a magic bullet, or a 'cure all', but it's certainly a help and goes into so many areas of our lives, helping chronic diseases, asthma, and panic attacks for example. If we're not breathing properly while we rest, we're not sleeping well, if we're not sleeping well our bodies aren't recovering, if our body isn't recovering it goes into our brain health.
What is the most challenging aspect of competing professionally?
I think the most challenging part of competing professionally is remembering what brought you there in the first place. When you're setting goals, whether it's the world championship or the olympics, you have always got to remember why you started in the first place, what keeps you coming back.
Elite sport is tough, everyone wants to win - there are certainly more bad days than good days, and it takes a lot of bad days to get the good days down the line. You need that perseverance. The day I retire is the day I stop loving it so much, and if anything as I've got better and better I love it more and more.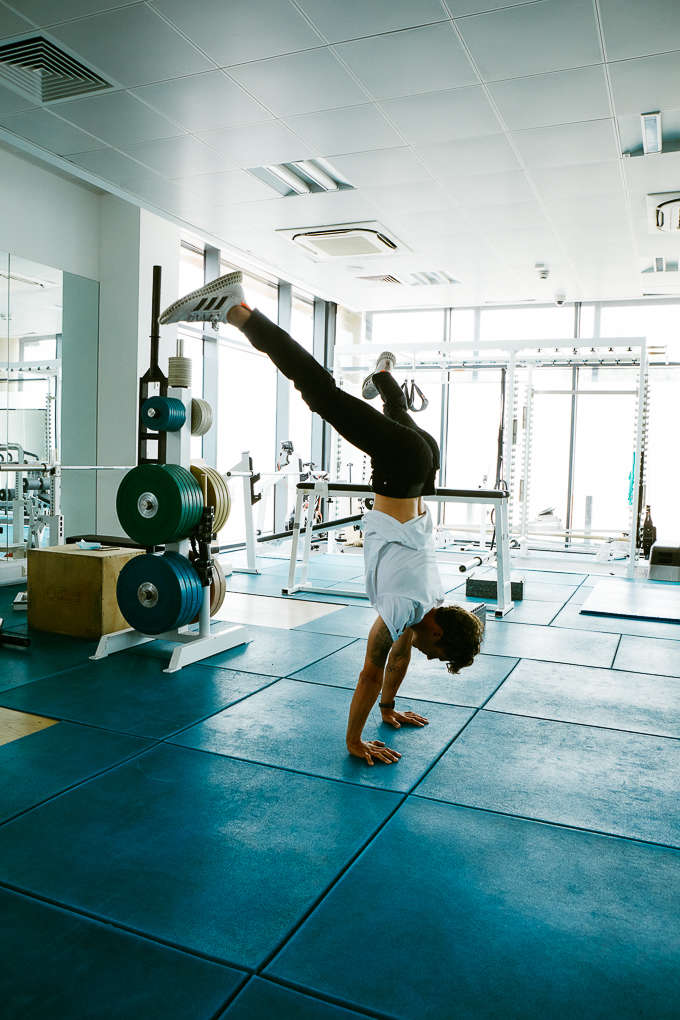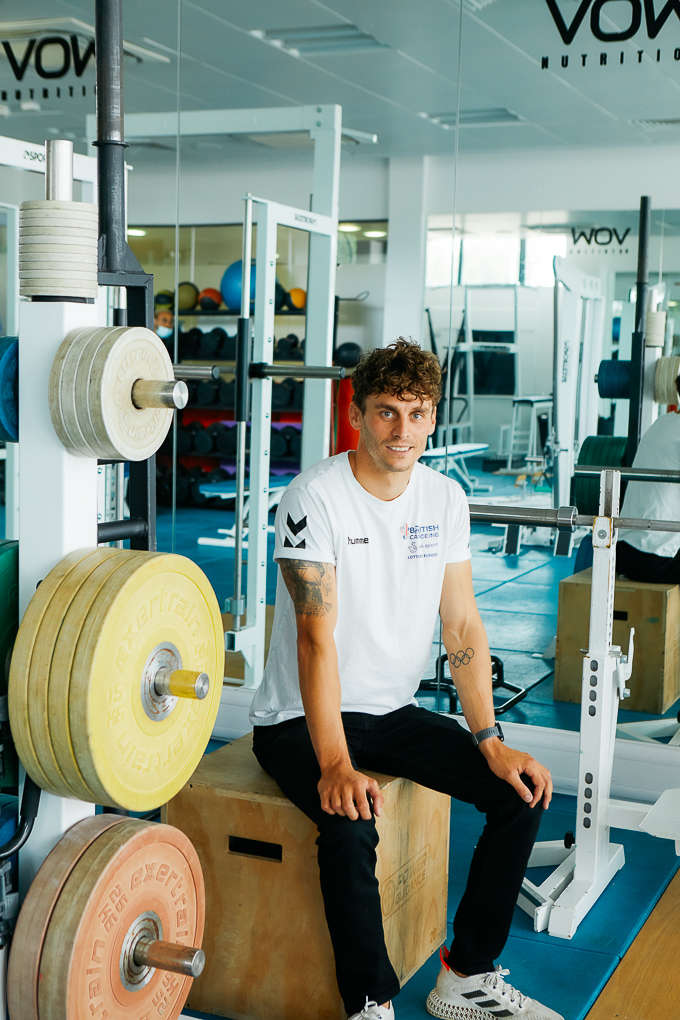 How do you overcome mental setbacks and injuries?
Times of injury or when we are struggling with form can be really difficult, but I think these times can also be our biggest teachers. It's a little cliche but it's so true, it is all about the journey. Some of our biggest setbacks end up being some of our biggest lessons that help us get to the top of the mountain.
The Olympic Games is an interesting one for me because it is kind of bittersweet. I finished 4th, which a lot people say is the most difficult place to finish in sport, so close to the podium, I was 0.16 seconds off a medal. One thing that makes it a little easier, I know I didn't perform to my level on that day, there was more in there, so I don't think I deserved a medal for my performance. But yeah it's tough to come back from.
I had a big dip after the games, I think everyone does. This post-olympic blues is tricky - you're out there doing something and it's a bit of a circus, next thing you know you're at home washing the dishes. It took me a little while to bounce back and get my dopamine levels back in balance, but since I started training again, I'm loving it more than ever.
What drives your motivation? What is it that makes you start again and prepare for the next competition?
After the Olympics, I tried to embrace the idea of retiring. I knew I never would, but it was some beautiful advice I received. Just kind of sit with it and see how you feel. I sat out one of the races, there was a World Cup going on in France so I watched it on live stream. Watching the guys race, I just thought 'I should be there' and I really wished I was there. That was my moment when I said 'Right I'm motivated again, we're gonna be awesome next year, let's go'.
The way I've changed as a person since the games is interesting. I've noticed that I have become a bit more ruthless and competitive on the water, but at the same time because I've gone through that dip, that emotion of not feeling good, I'm more present, kinder and patient with people away from the sport. I find those two sides interesting.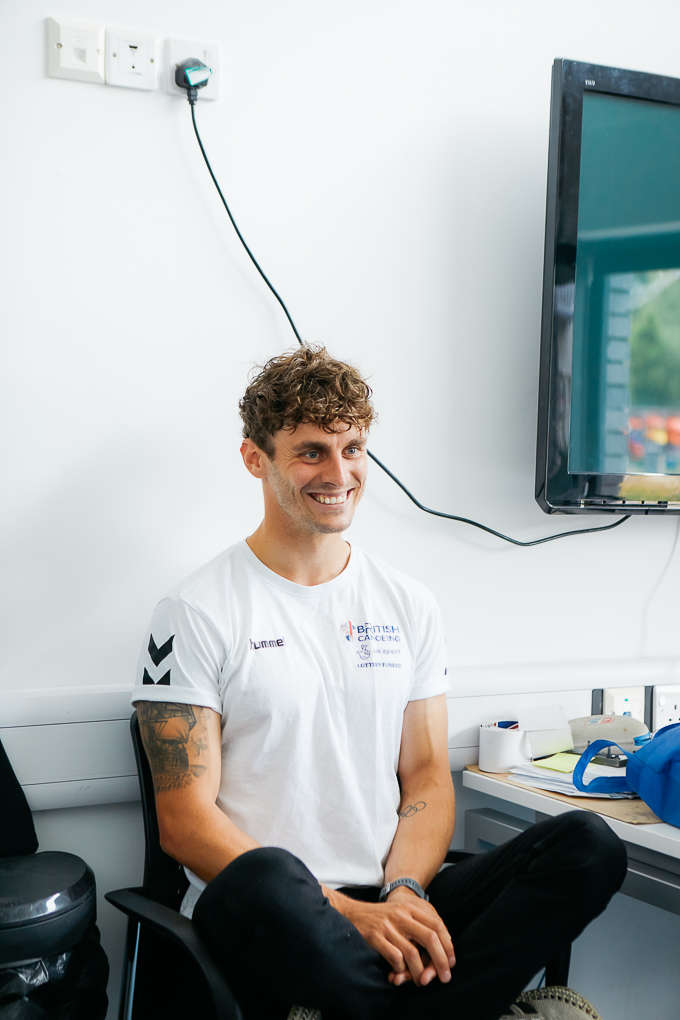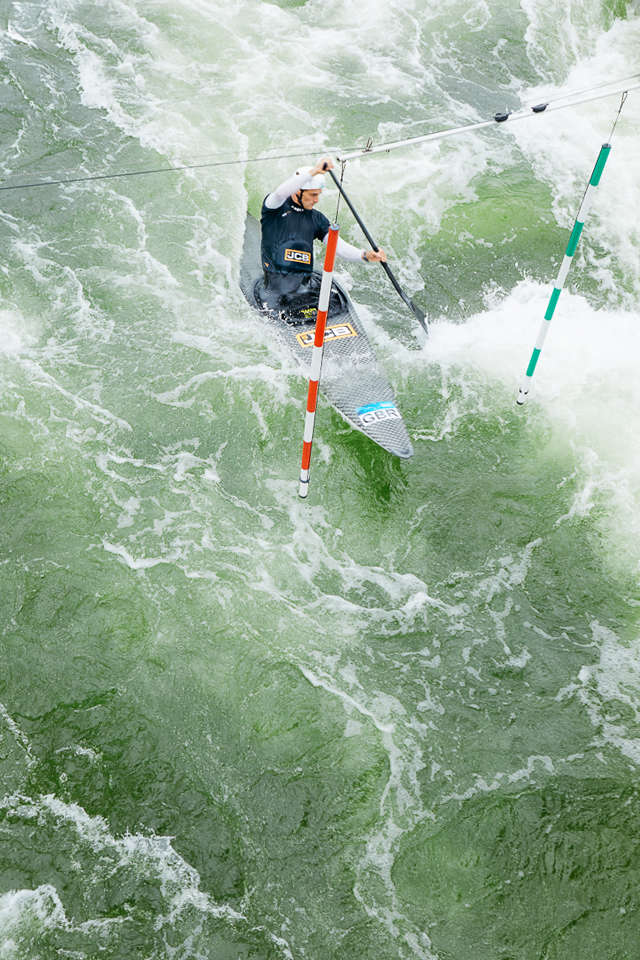 "It's a little cliche but it's true, it is all about the journey. Some of our biggest setbacks end up being some of our biggest lessons that help us get to the top of the mountain."

@slalom_burgess
What does hard work mean to you?
I think I have an interesting view on hard work, particularly for an athlete. From the outside people might think it's about coming in and just smashing your body every day and working hard. What I actually think hard work is, is doing the work away from what I'm doing on the white water. It is the accumulation of the little things that add up to those tenths of a second out there on the water. Getting enough sleep, eating the right stuff, warming up properly, and looking after your body.

I find it fascinating looking into all of these areas of human performance. I'll try anything, any new bio-hack, I'm not sure how I feel about that word but yeah I'll give them a go. Quite often I will incorporate these strategies in my day-to-day because I'm interested from a health perspective.
Do you have any rituals?
I really like that distinction between routine and ritual. I think anything you can purposely take your time over is a treat. For me it's making my coffee in the morning, taking the time to take in the aroma, grind it fresh. Other small things I do is shaving with a straight razor - because it takes longer, it actually makes you take your time. it's mindful because if you slip, you cut yourself.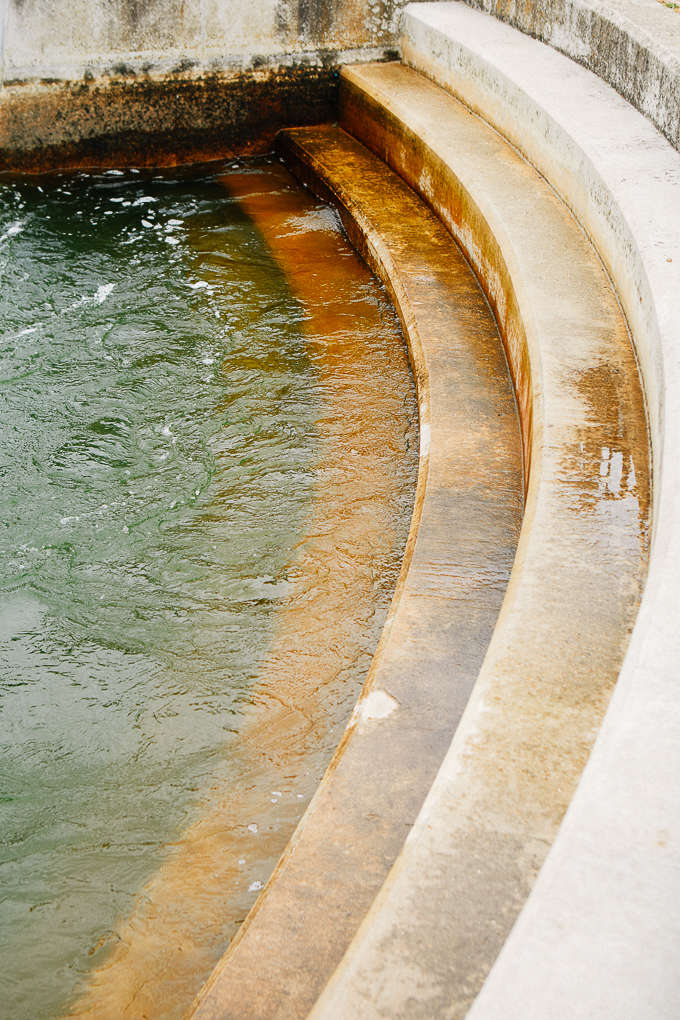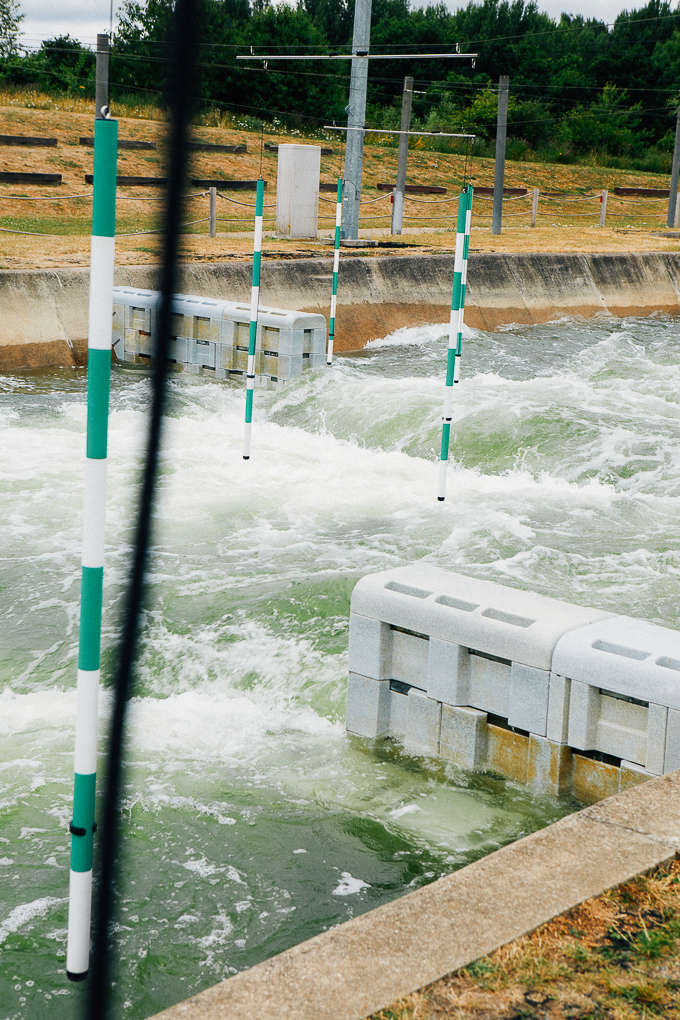 Does scent play a role in your life at all?
When I'm practicing yoga and breathwork at home, I will try to replicate the scent from the yoga studio, because it's part of the ritual of going to the studio. I remember the first time I went back after lockdown, I thought about how much I'd missed that smell. I've since bought the same incense they burn there.
What does home mean to you?
When I think of home, the first thing that comes to mind is actually being in my boat out on the water. I spend quite a lot of time living out of a suitcase in various countries. Just last week we arrived back here and I'd been to my proper home 'home home' as I call it, where I see my family. That's always the most restorative time for me. I came back here [the water centre] after a week and I remember getting back on the water for the first time again and I thought 'Okay, now I'm home'.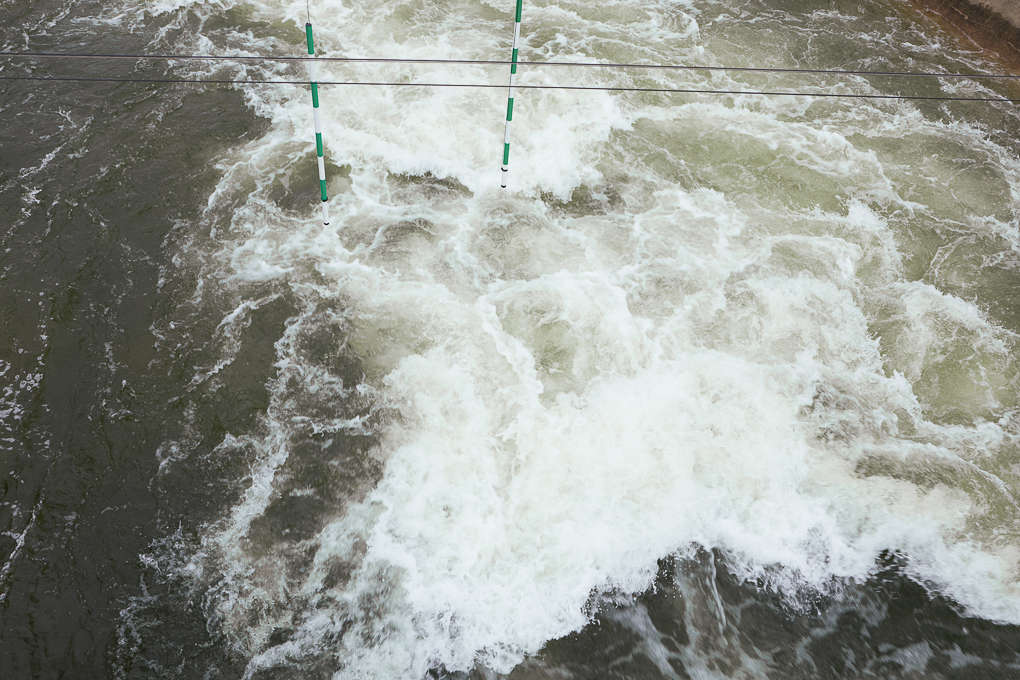 Scents for Adam Burgess
Made to add a little ritual to your morning bathing routine, we recommend our
Mezame Gift Set
for Adam. Meaning 'to awaken' in Japanese, the Mezame kit is made up of our
Onsen bathing products
to help invigorate, rejuvenate and energise you for the day ahead, ideal for any early starts. Read the complete ritual
here
.
Adam mentioned he loves burning incense at home during his breathwork and yoga practices. With an uplifting and refreshing scent, our
hand-dipped Sage incense sticks
are great at helping to improve focus and productivity. Read more about that
here
.
5 Scents to Boost Focus & Productivity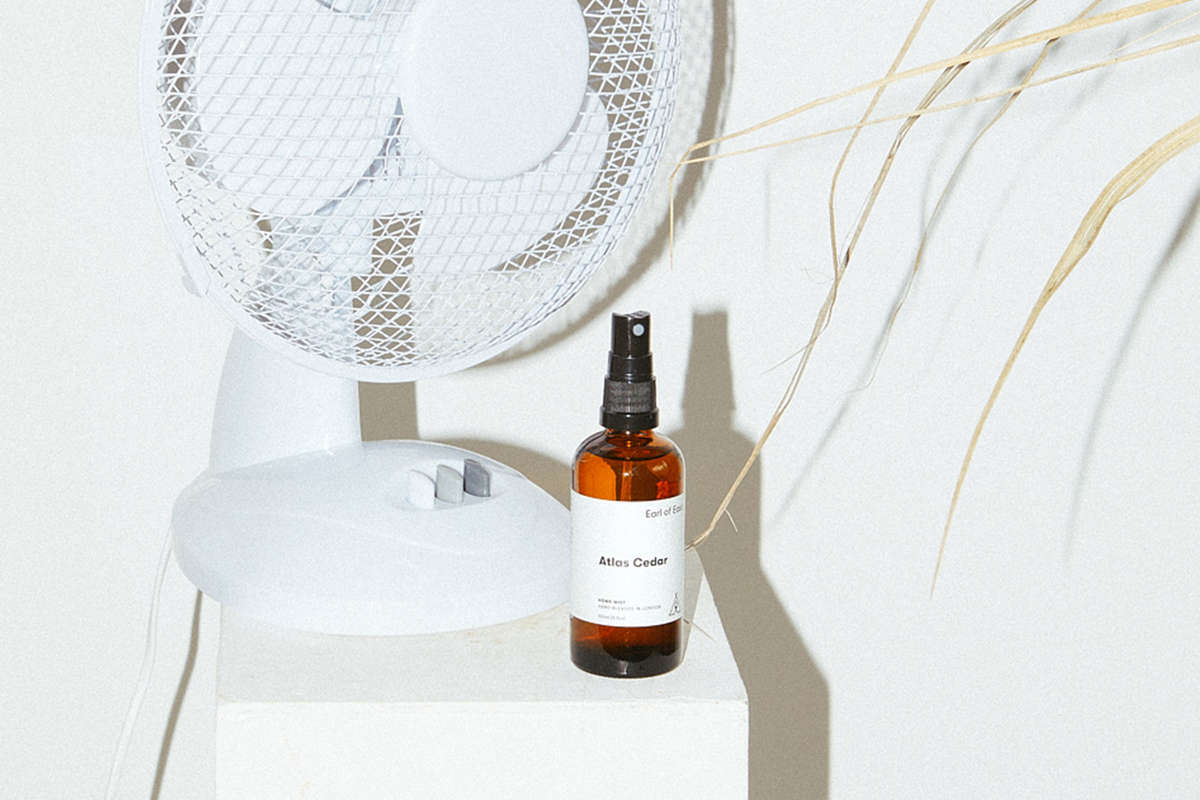 Leave a comment