Courier Editor Bre Graham & Apricot & Almond Tart Recipe
A love for home cooking & writing about food weekly
Meet Bre Graham, food writer and lifestyle editor at

Courier Magazine

. Having grown up in Singapore, Bre shares her earliest memories of home cooking and food, and how these were influenced by travel.

We talk about what inspired Bre's love for cooking, learn more about her weekly recipe newsletter, and discuss what home means to her.
Bre also treated us to some beautiful apricot and almond custard tarts…keep on scrolling to find the recipe.
Apricot & Almond Custard Tarts Recipe

Inspired by Bre, we baked a batch of these delicious tarts and treated the team at Earl of East HQ. They went down a treat.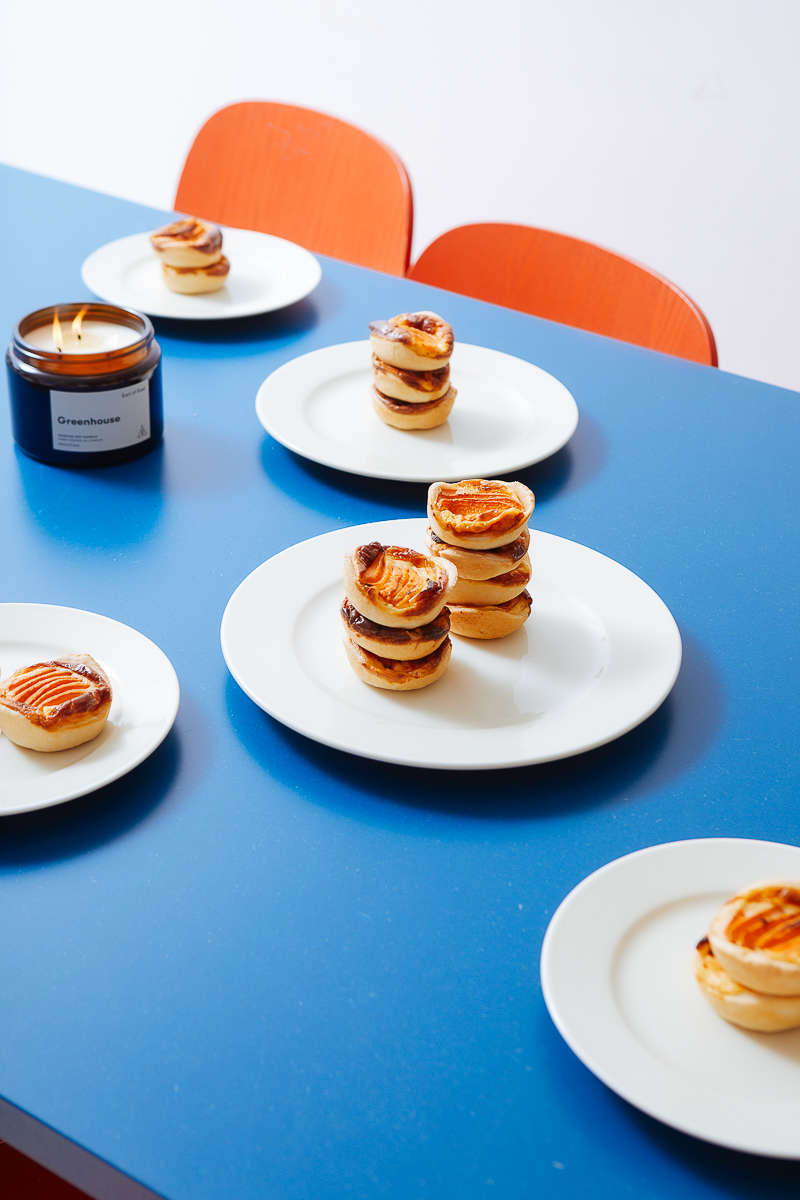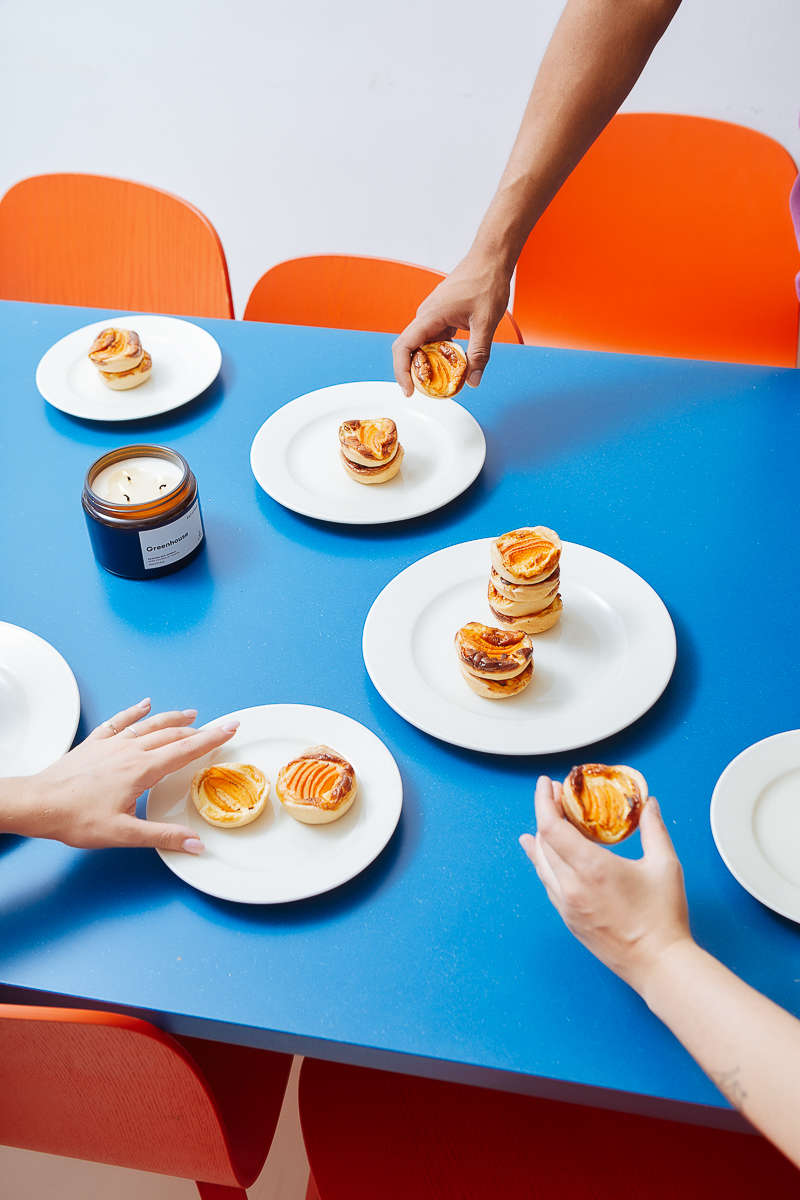 Ingredients
1 Sheet of shortcrust pastry
A ripe apricot
3 Tablespoons of creme fraiche
1 Egg
4 Small crunchy amaretti biscuits, crushed
A little bit of lemon zest
1/2 Teaspoon of Vanilla bean paste
2 Teaspoons of caster sugar
A dusting of icing sugar to serve
Method
Heat your oven to 180C fan.

Cut out small circles of the pastry and press it into the tart tins.

In a small bowl whisk together the creme fraiche, egg, crushed amaretti, lemon zest, vanilla paste and sugar.

Spoon a few tablespoons into the tart.

Slice the apricot into thin half moons and place on top of the creme fraiche mix.

Bake for 30 minutes until golden on top.

Dust with icing sugar and serve warm.


Earl of East Meets The Happiness Collective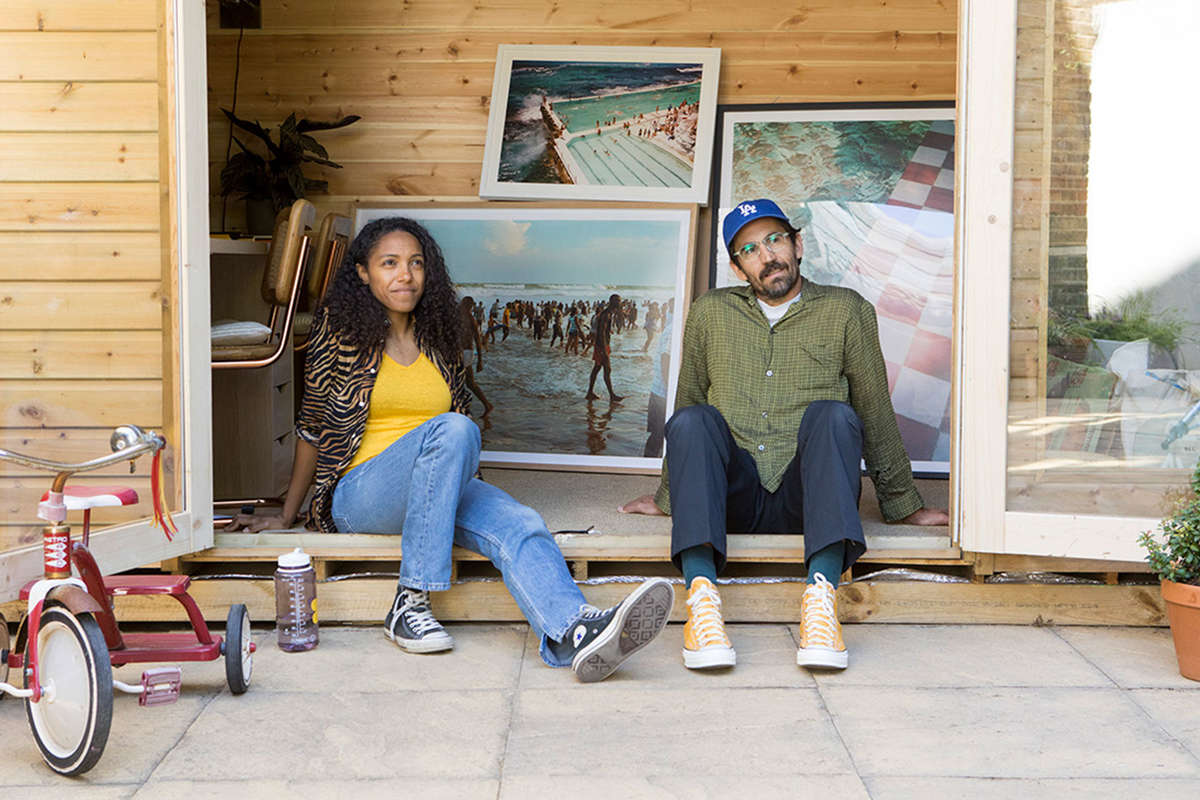 Leave a comment