Remi & Guy of The Happiness Collective
The Destination for Accessible Art & Scents for Everyday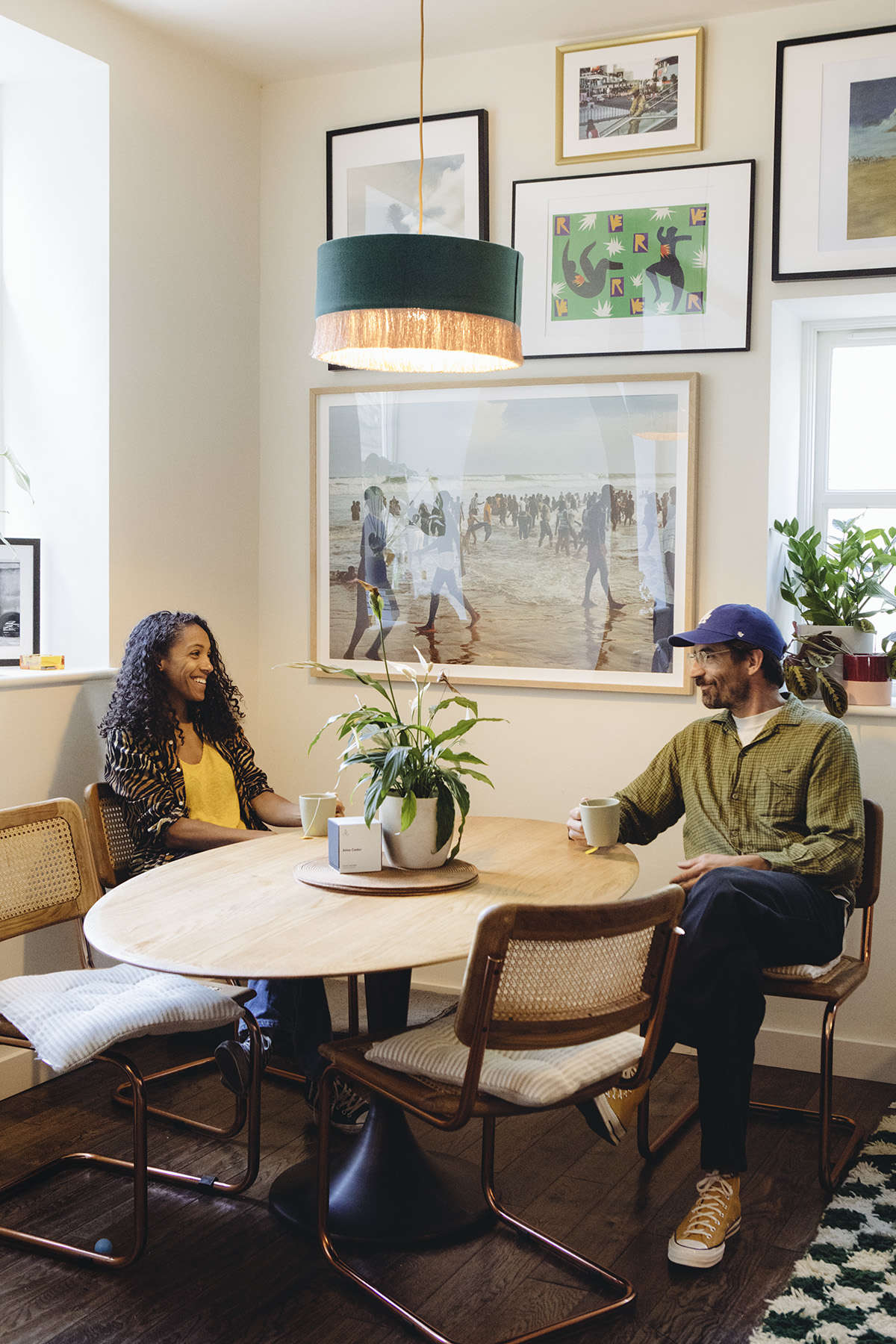 Earl of East Meets The Happiness Collective
Meet Remi and Guy, the duo behind The Happiness Collective. Launched during the pandemic as motivation to bring joy to friends' homes, The Happiness Collective is an online destination for accessible fine art prints.

We had the pleasure of visiting Remi and Guy's charming London home to chat to them all about their brand, the inspiration behind what they do, and the role scent plays in their daily lives.
Would you mind introducing yourselves and your brand, The Happiness Collective?
R: We're Remi and Guy of The Happiness Collective, a mindful print brand. During the pandemic we were living in LA, and I was pregnant with our second son. Obviously everyone was locked in the house, and a lot of our friends asked Guy if he had any prints they could put up in their homes. The prints made them instantly happier in their homes, so we thought, 'how can we spread this to more people?'
G: We decided to go down this road of accessible fine art because we felt like the existing fine art market is outdated, stuffy and out of reach.
R: It can also be a hassle to get prints framed properly! We wanted to be the solution. So you can have the art you want on beautiful art paper, mounted, printed, framed, it just comes to your door and you just pop it on the wall.
The Happiness Collective is dedicated to providing accessible fine art, what were the motivations behind this commitment?
R: Some art can you feel like you don't know what you're talking about, if you don't know a certain artist you can sometimes feel stupid around those snobby art chats. Ultimately, someone told me this years ago and I feel like this is just it - art is valuable if you love it.
We wanted to create something where you don't have to go to your highstreet retailer to get your art, but you're also not exactly going to go somewhere huge. There's a middle ground, that people could have beautiful imagery on their walls.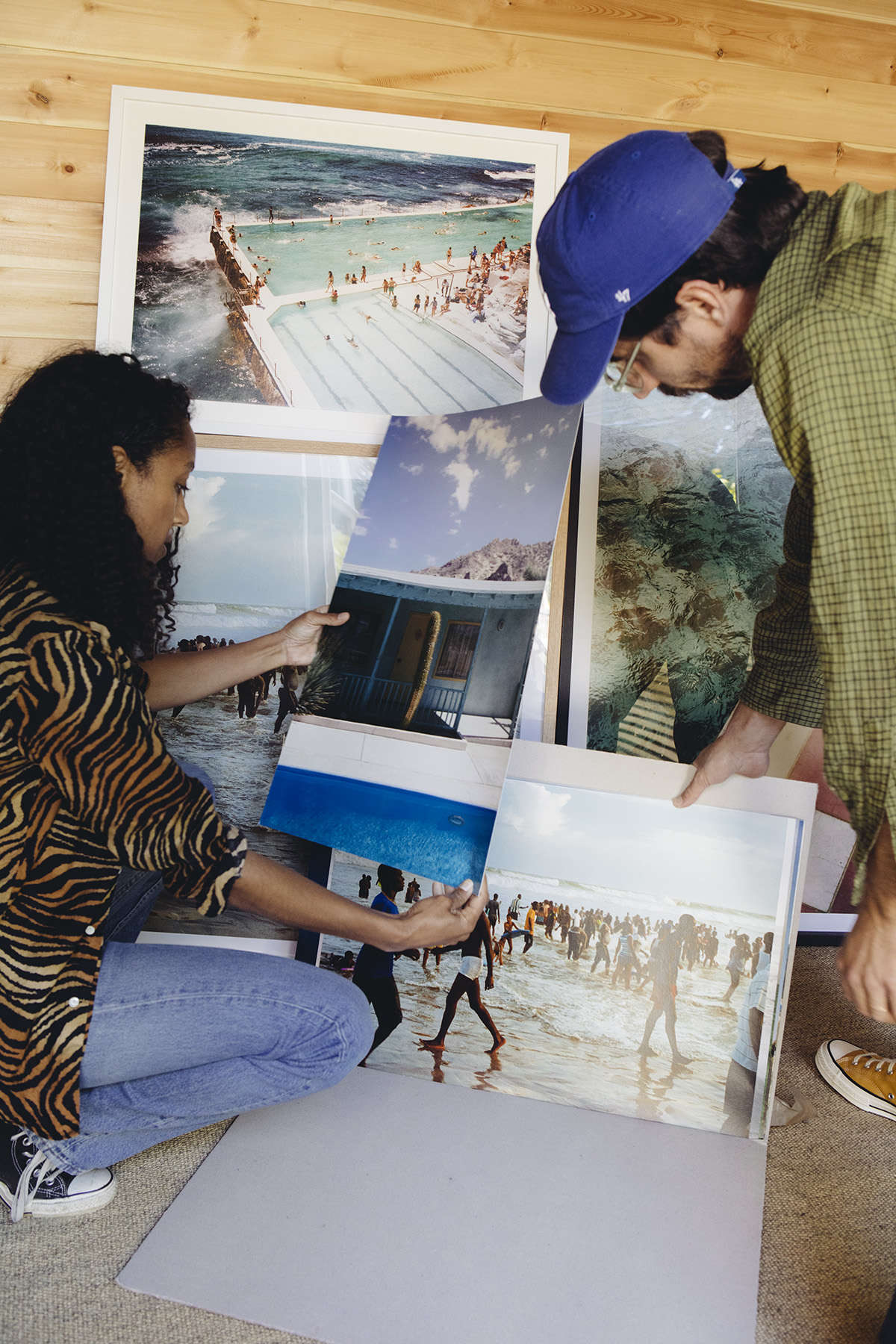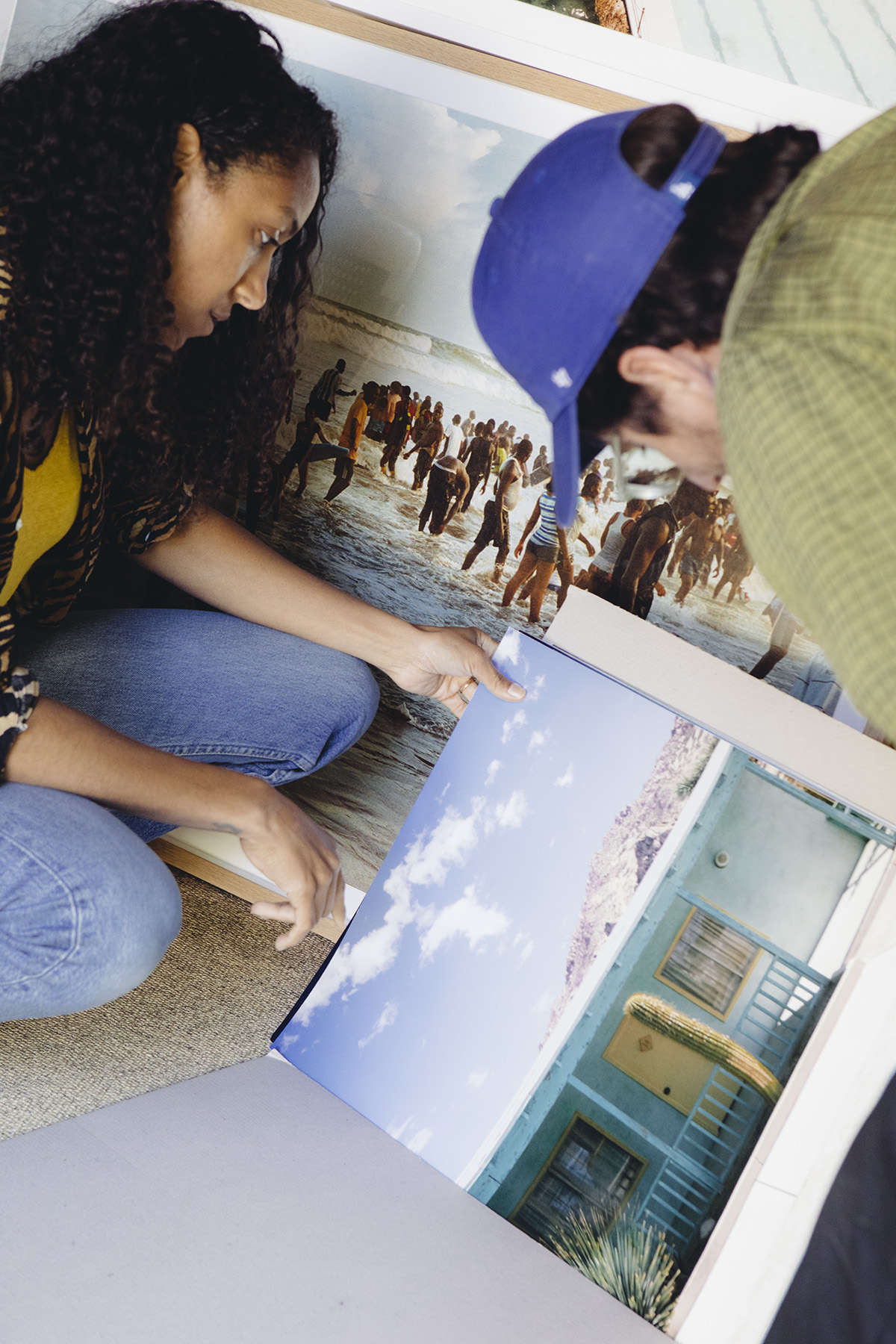 "Ultimately, someone told me this years ago and I feel like this is just it - art is valuable if you love it."

@wearethehappinesscollective
Where do you draw your inspiration from? In general and more specifically for this project.
G: There's a number of photographers I've spent years admiring and I think that no matter what you do as a creative, anything you've been inspired by at some point bleeds into your work.
Straight off the bat, there's Stephen Shaw and Slim Arron, I have always really enjoyed their work. Then there's our own things like, travel, adventure and exploration, elements. The ocean features a lot in our photographs.
Andreas Gursky, I love how he'll do these massive pictures in these massive scenes, and then as you look into it there's a million pictures within one - always something different to see in those photographs. I love that in a number of our prints, on closer looks you can see things you've not seen before.
Is working together a new thing or have you always done it?
R: We've collaborated in various forms, in music, fashion, photography, but this is the first time doing an actual business together. It's been fun.


G: It's a mixed bag, there are amazing parts and challenging parts to it. The rewards outweigh the challenges.
R: We're lucky that for our job Guy gets to take beautiful pictures and we get to travel. I love talking to people and I love branding, so I have kind of taken that role as mine. Guy takes all of the pictures and deals with framing and printing, making sure all that side of things is great.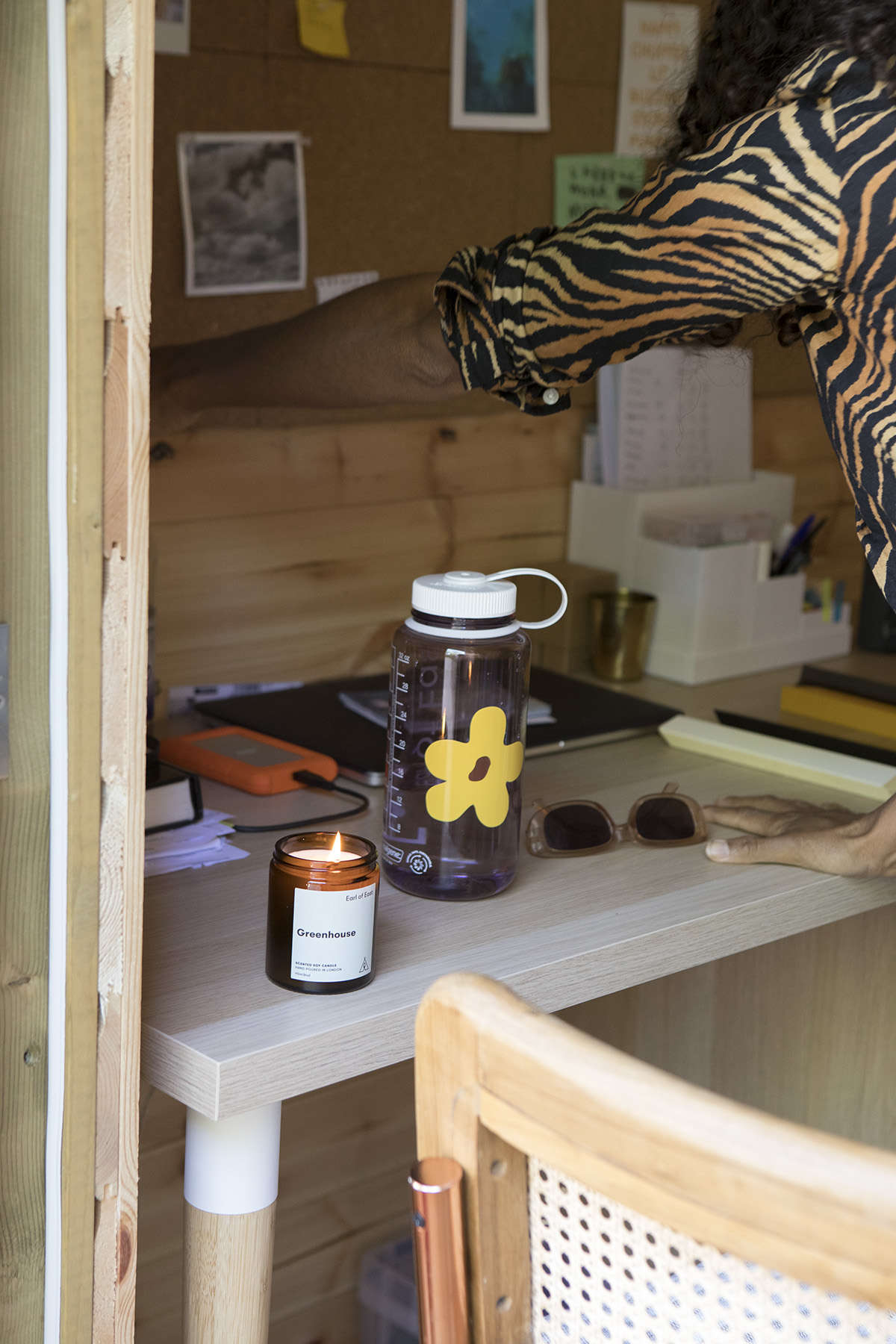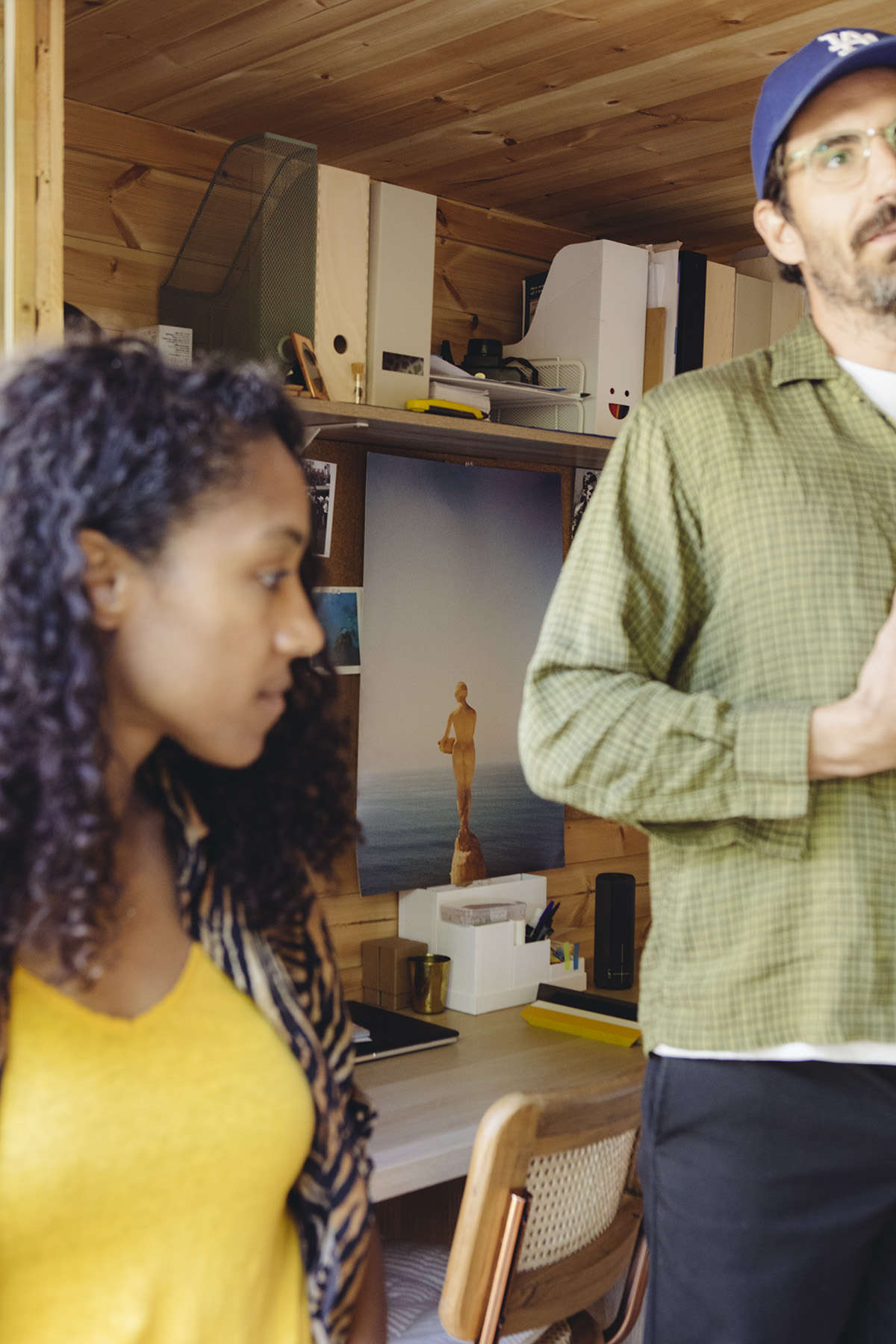 Travel, and indeed any images of one's travels, evoke memories of scent, taste and sound. Are there any scents that take you back to a certain place or time?
R:
When we lived in LA we had a fire pit in the back garden, so when I smell anything like a campfire, wood burning, or even
sandalwood
, that takes me back there.
G: Growing up in Australia you're so connected to the environment around you, all the elements. I used to go surfing before school and the park down the road from my house there is a wild bush park. Any time I come into contact with those smells, elements, sounds or whatever, I'm transported back to those places.


R: That's what we love about scent and candles, they work so well with images because they're all a part of the sense.
Does scent play a part in your daily lives?
G: Absolutely, we've always got candles burning.
R: We love candles, it's the classic, if you ever want to gift us, gift us a candle.
R: Everyday we will either burn a candle or some incense, it just makes you feel at home. My biggest trouble is choosing which one to burn, this depends on the mood. At night we'll light a candle and sit down to dinner.
G: I've got a bit of a tradition of lighting one when work starts, I quite like that idea, because it's like, 'candles burning, better get to it' and that creates a nice atmosphere.
What does home mean to you?
R: We've had a lot of conversations about that actually…because Guy is Australian, and I'm English, we have spent most of our life together in LA, then we moved to Mexico, now we're back in London. We decided that home is wherever we all are.


G: For me, it's really that. It's where I see the familiar faces that I love. I can have a sense of home in a lot of different places if I have those elements with me.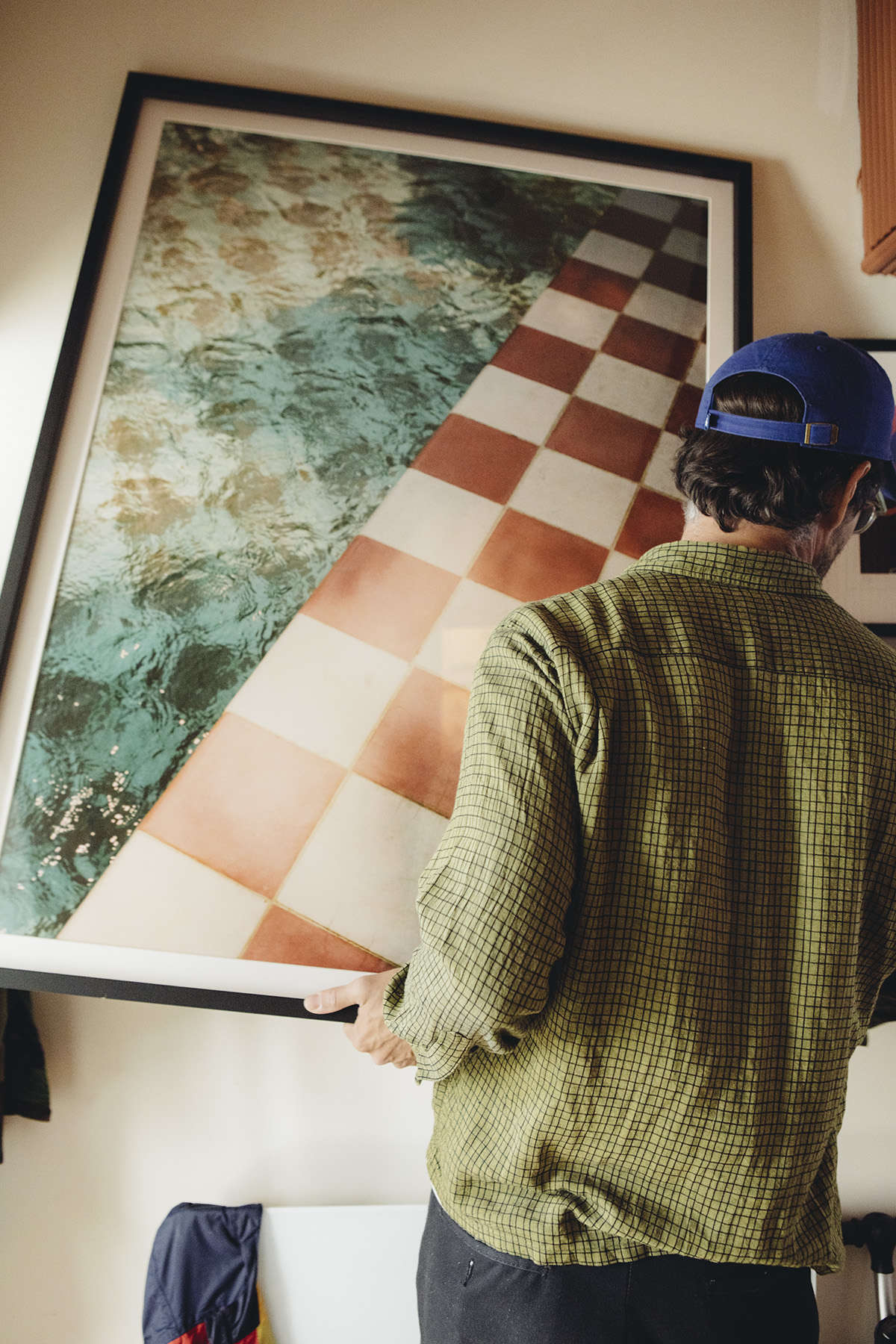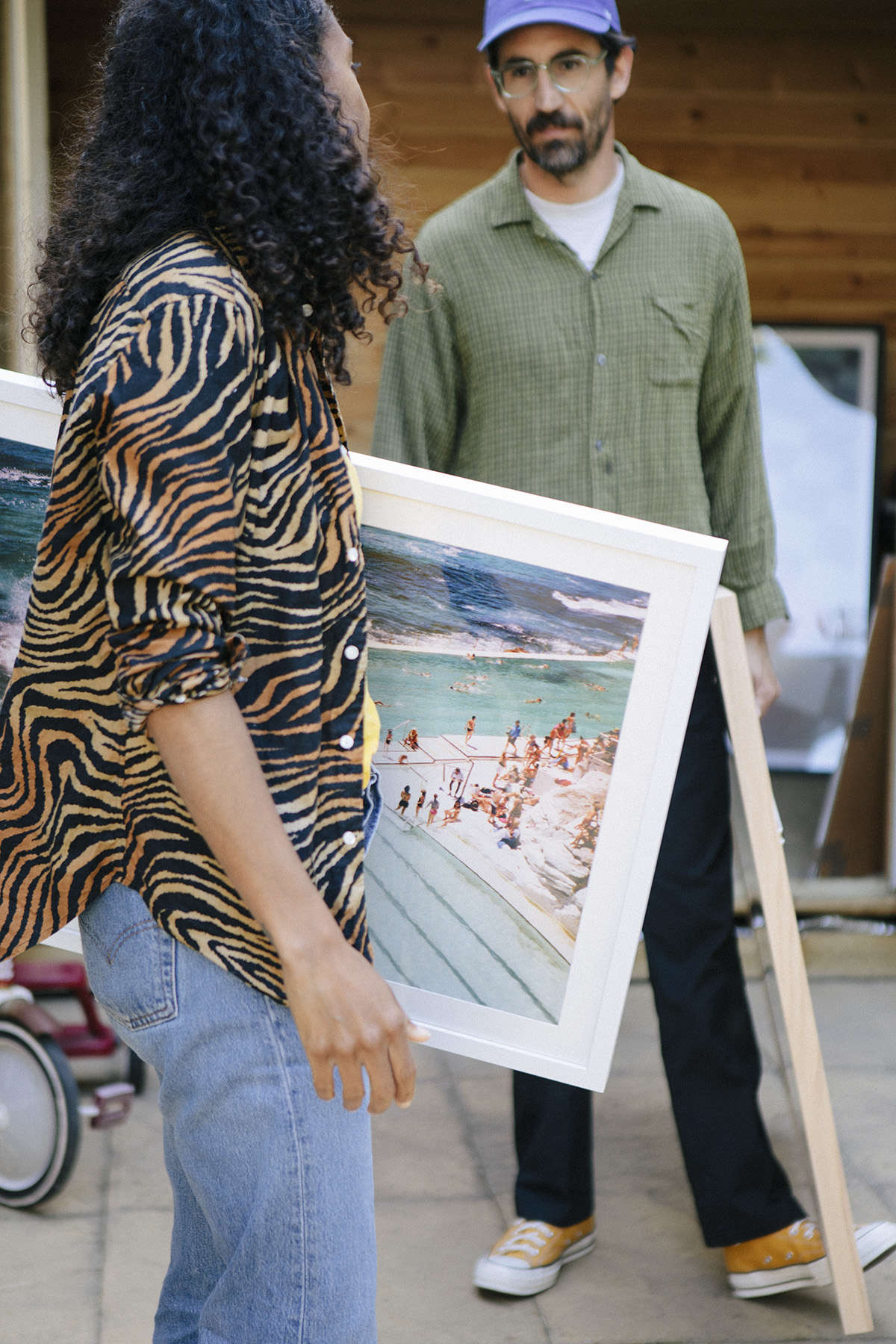 "Imagery is so powerful and we want to be able to evoke some change."

@wearethehappinesscollective
What's next for The Happiness Collective?
R: It's interesting because photography was how we met - Guy was shooting me when I was doing music. We've grown as people, we've grown as a couple and now we've got this business that encapsulates everything we have done.


I'm a storyteller with my music and film making and I get to tell stories with the Happiness Collective and Guy gets to tell stories through images.
I think that's really the journey we're continuing on. We want Happiness Collective to be a lifestyle, something that does grow into the things we've talked about, scents, other things that make you happy and create emotions and evoke feelings.
G: I think we want to build a place where we are the one stop shop for people who are looking for this kind of art, and build the collective along with that.


R: We are definitely building the print collective and making sure there's something for everyone on there. There's another arm where we're doing more commercial stuff, we've done some offices and hotels, always trying to use the story telling through the imagery to better the space.
G: A lot of our prints are nature orientated, something we're both passionate about. I think it is important for us to be able to effect some kind of change. We plant a tree for every frame we sell, but eventually I would like to get to a point where we can do collaborations with specific charities and organisations who are working on bettering the world around us. That's a very firm belief that underpins everything we do.


R: We're actually talking to a few charities right now about doing something for the ocean. There's also an amazing charity called Choose Love, and we want to do some stuff with them for the refugee crisis. Imagery is so powerful and we want to be able to evoke some change.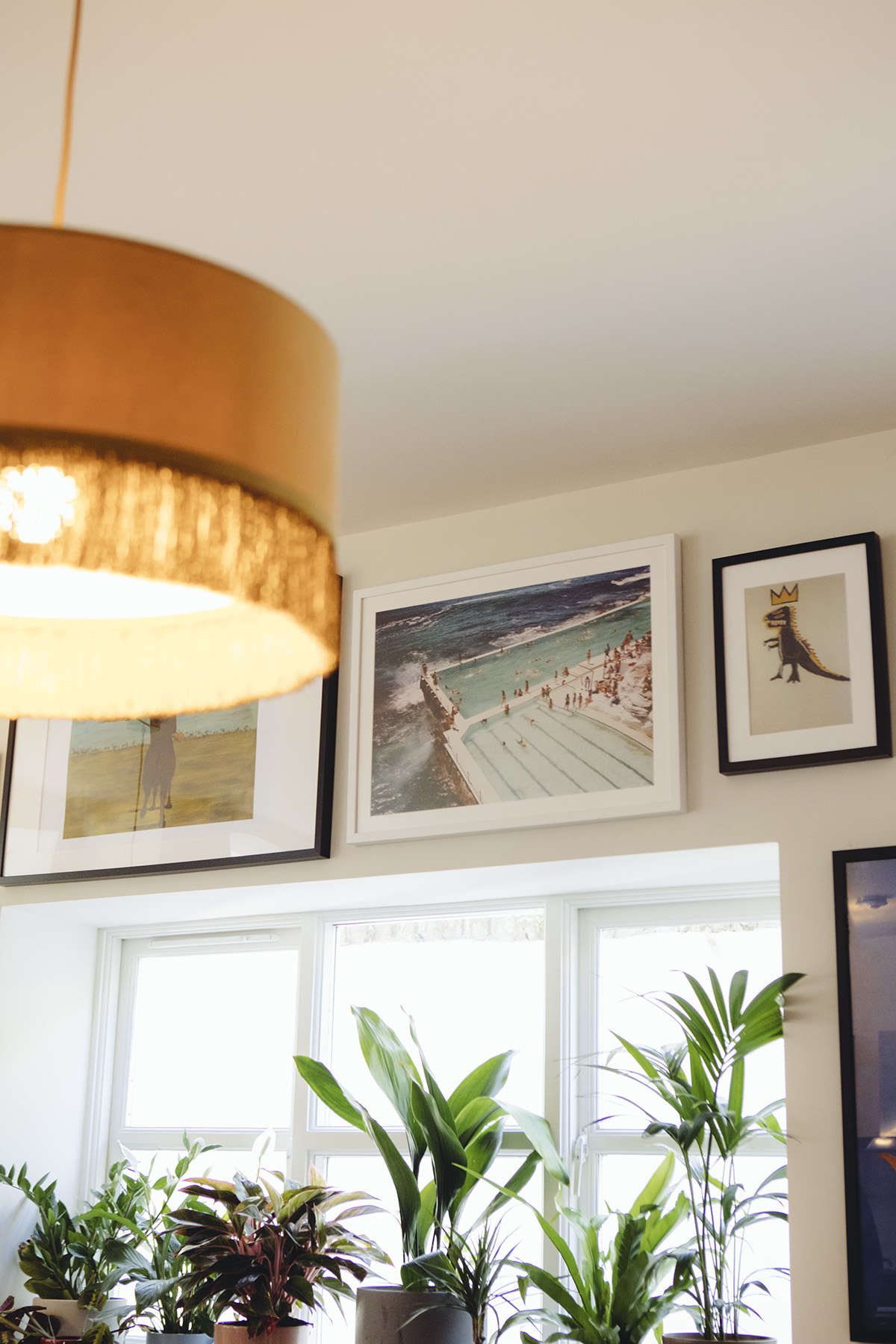 Scents for The Happiness Collective
To evoke memories of their garden fire pit, we are recommending our
Smoke & Musk
scent to Remi and Guy. A comforting blend of green balsam fir, wood smoke, and musky patchouli, Smoke & Musk is inspired by the great outdoors.
For a scent to burn whilst they work, we'd recommend
Onsen
. Made with peppermint (a known energy booster), eucalyptus and mandarin, Onsen is wonderfully uplifting, inspired by the hot springs of Japan. Read more about our favourite
scents for boosting focus and productivity here
.
Earl of East Meets Studio Lenca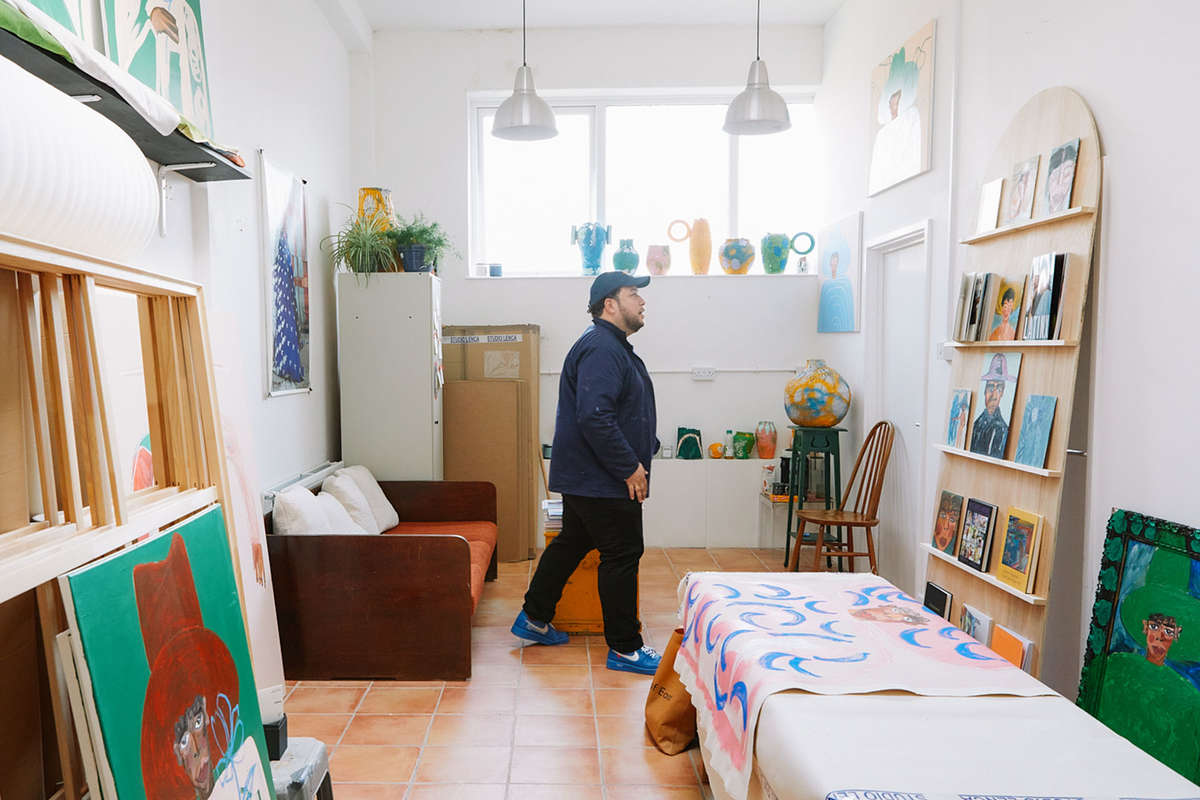 Leave a comment