Fig Leaf Summer Cordial Recipe
Inspired by our Viagem Scent
We created this simple summer cordial recipe to compliment our

Viagem candle scent

. A sweet combination of coconut, oregano and fig, Viagem is inspired by summers spent in Lisbon, Portugal.

Pair

the candle

with this fig leaf cordial recipe, and balmy summer nights.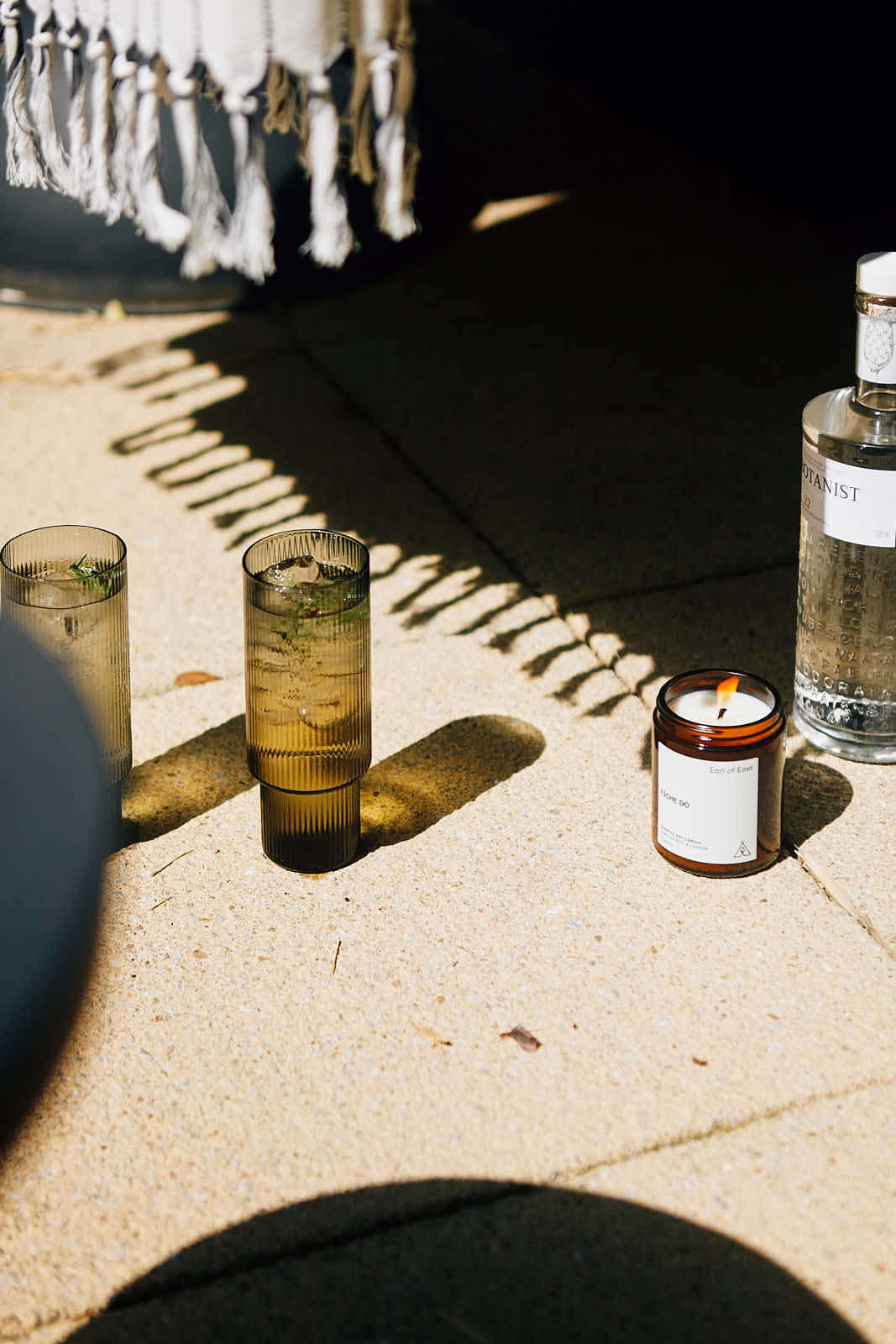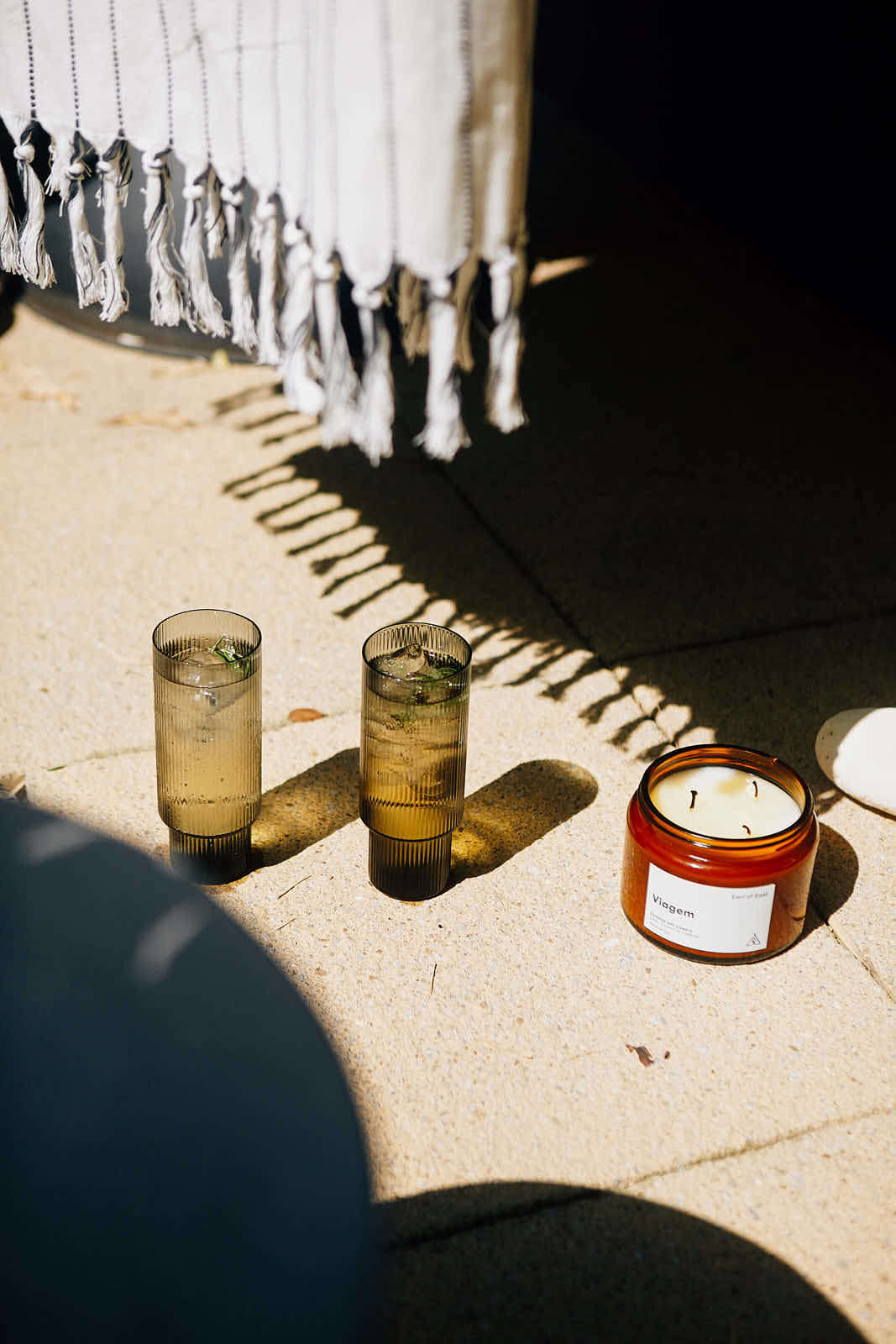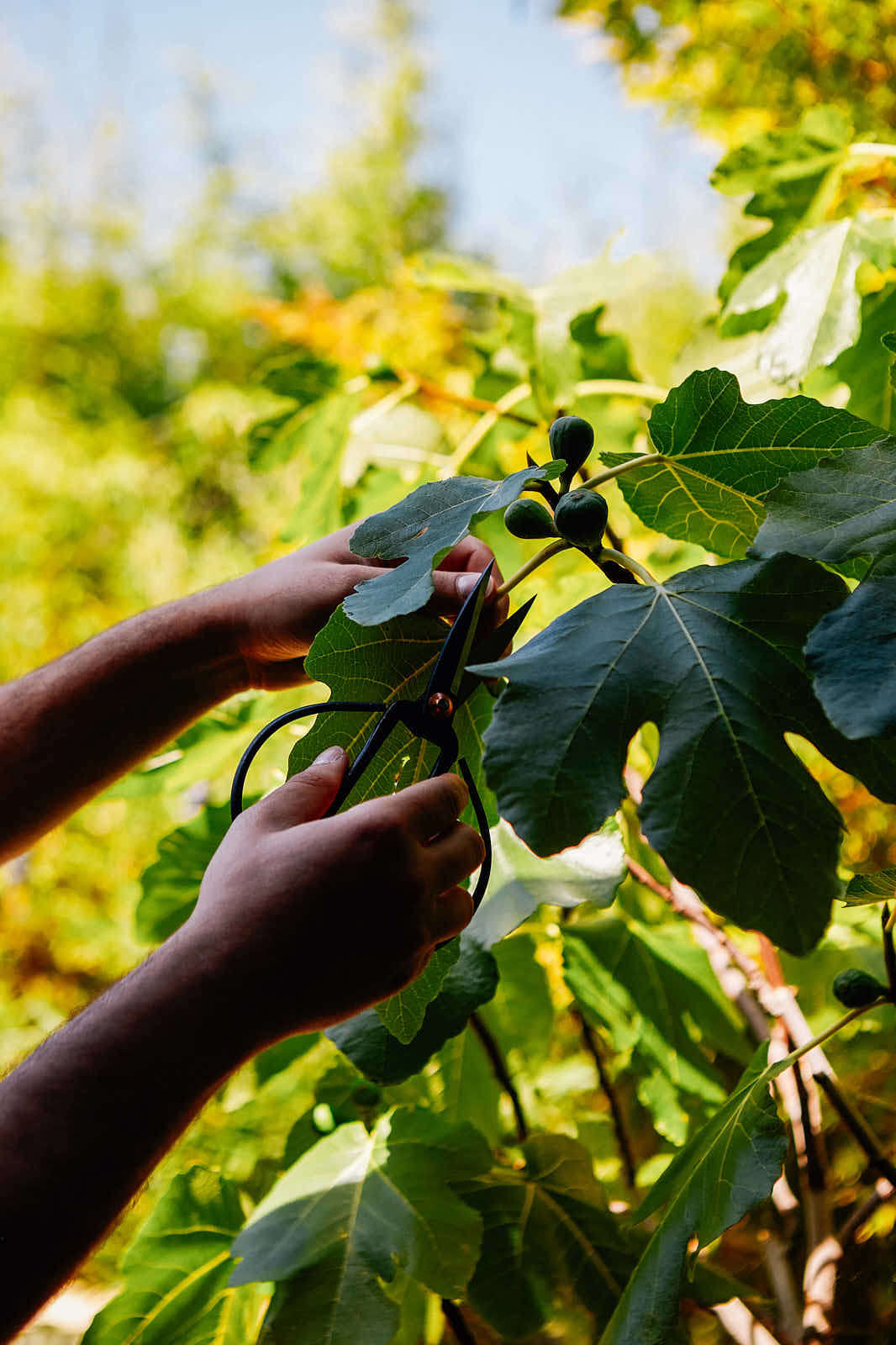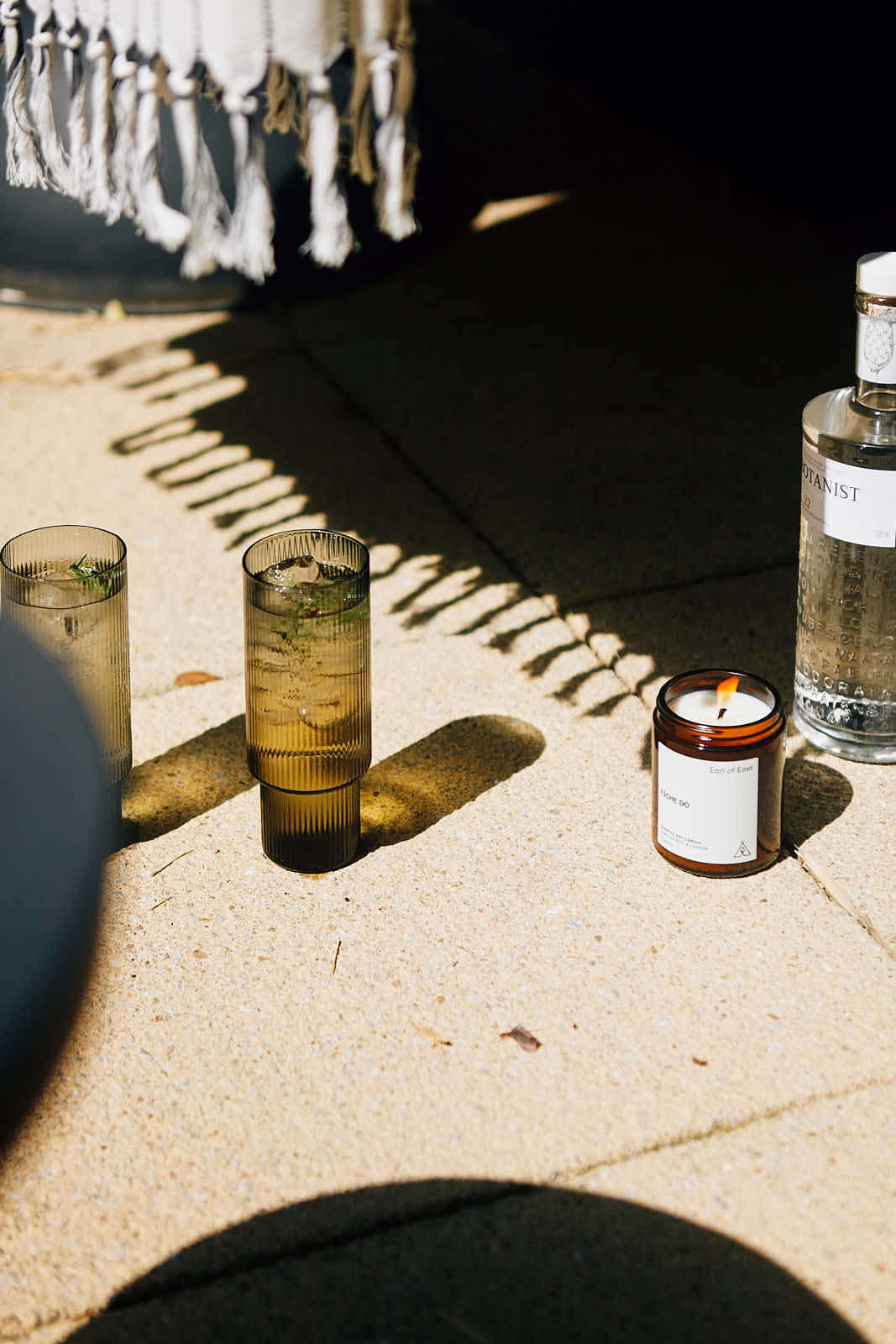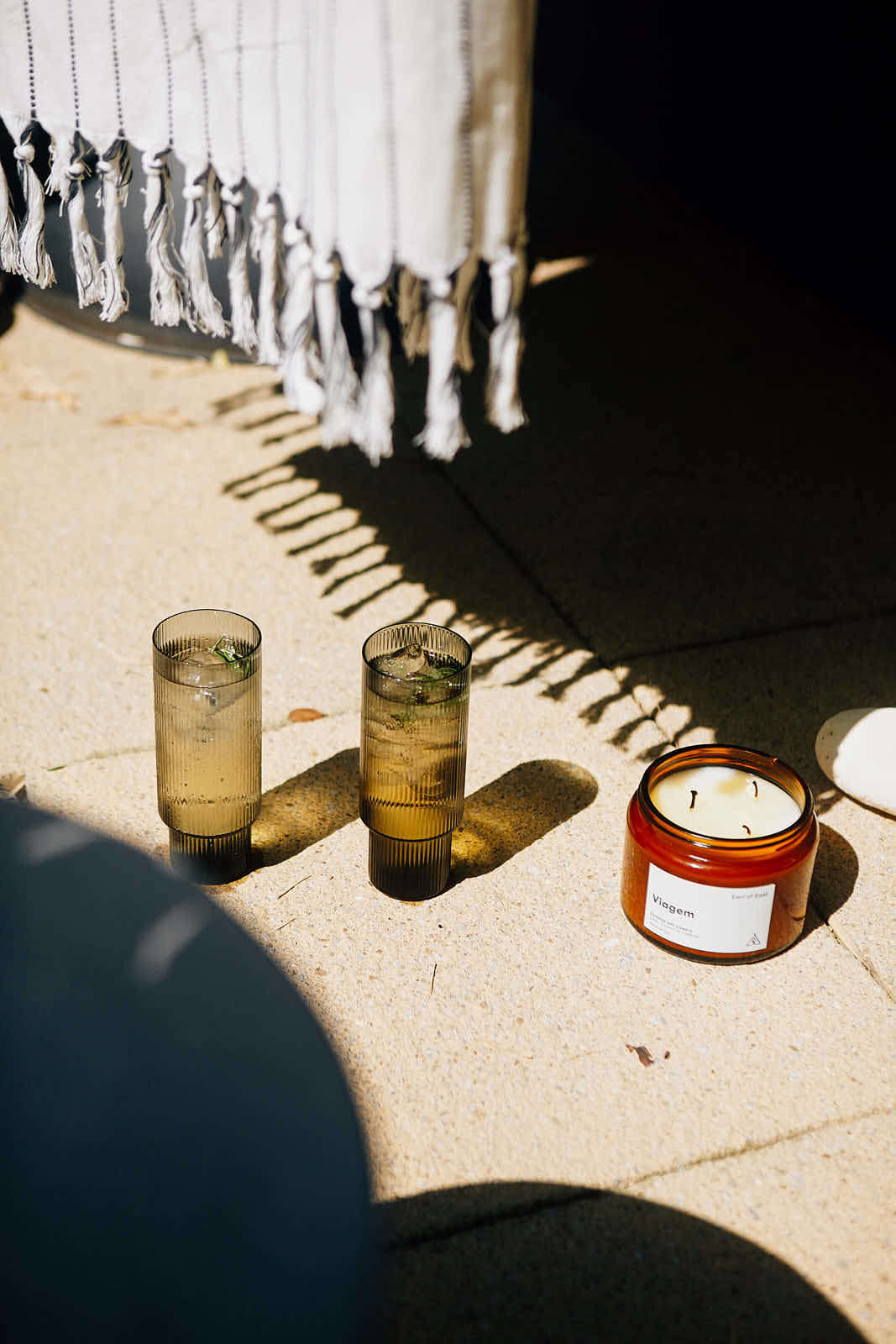 Fig Leaf Cordial Ingredients
About 30 Fig Leaves
1 Litre of Water (4 1/5 cups)
1 kg Sugar (2 lb)
Fresh Thyme to Garnish
Method
Wash the fig leaves thoroughly and put them in a pot of water.

Heat on moderate heat with the lid on.

Once the water comes to a boil, turn the stove down slightly and cook for 20 minutes.

Take the pot off the heat and leave it to cool at room temperature.

Remove the leaves and strain the juice.

Stir in the sugar and return to the stove, continue stirring until the sugar dissolves.

Once cooled, pour and seal in bottles.

Use the syrup as a cordial with sparkling water or add a dash to your gin and tonic for summer cocktail.
The Viagem Scent Collection
Leave a comment