Artichoke Petals with Lemon, Capers & Dill Oil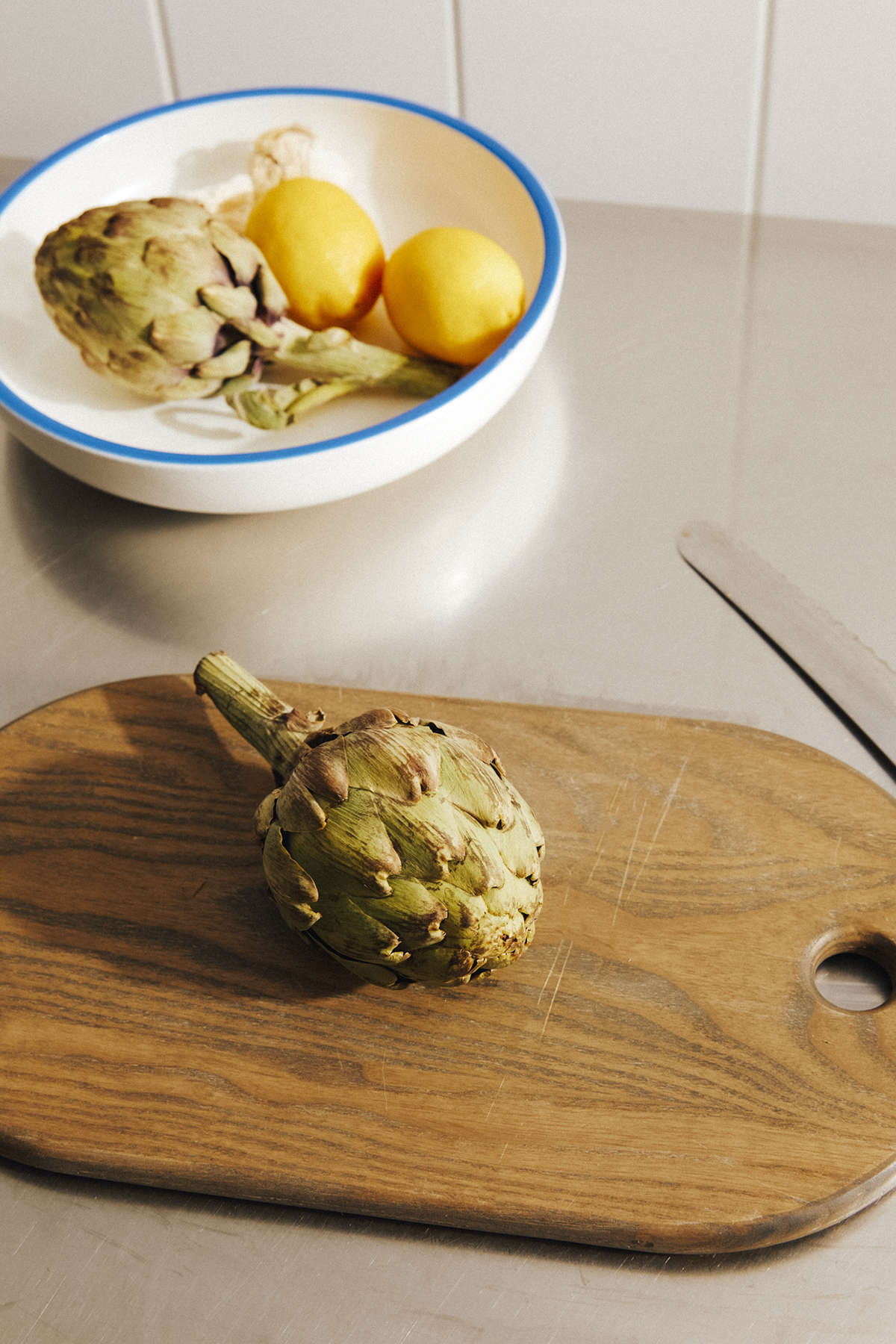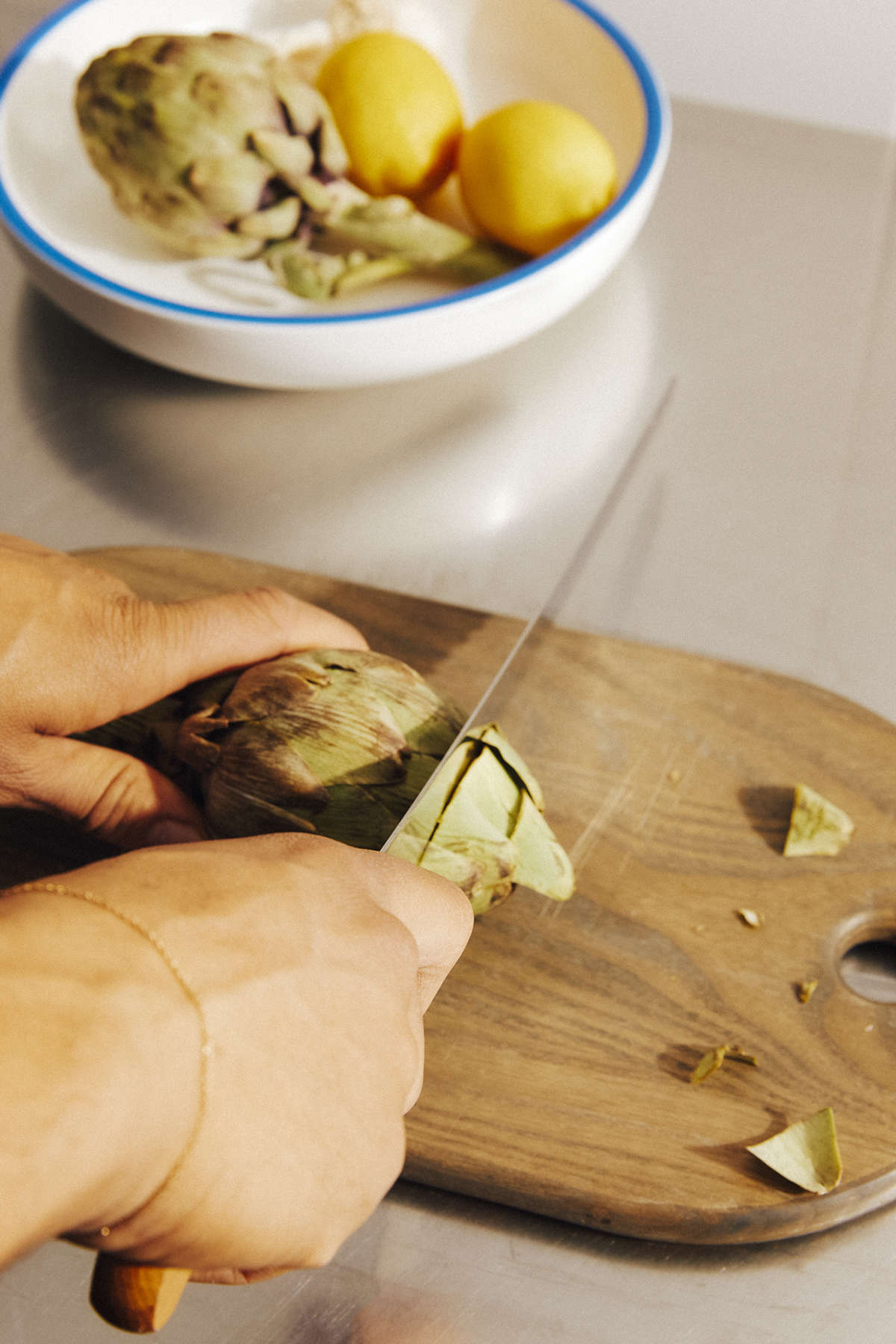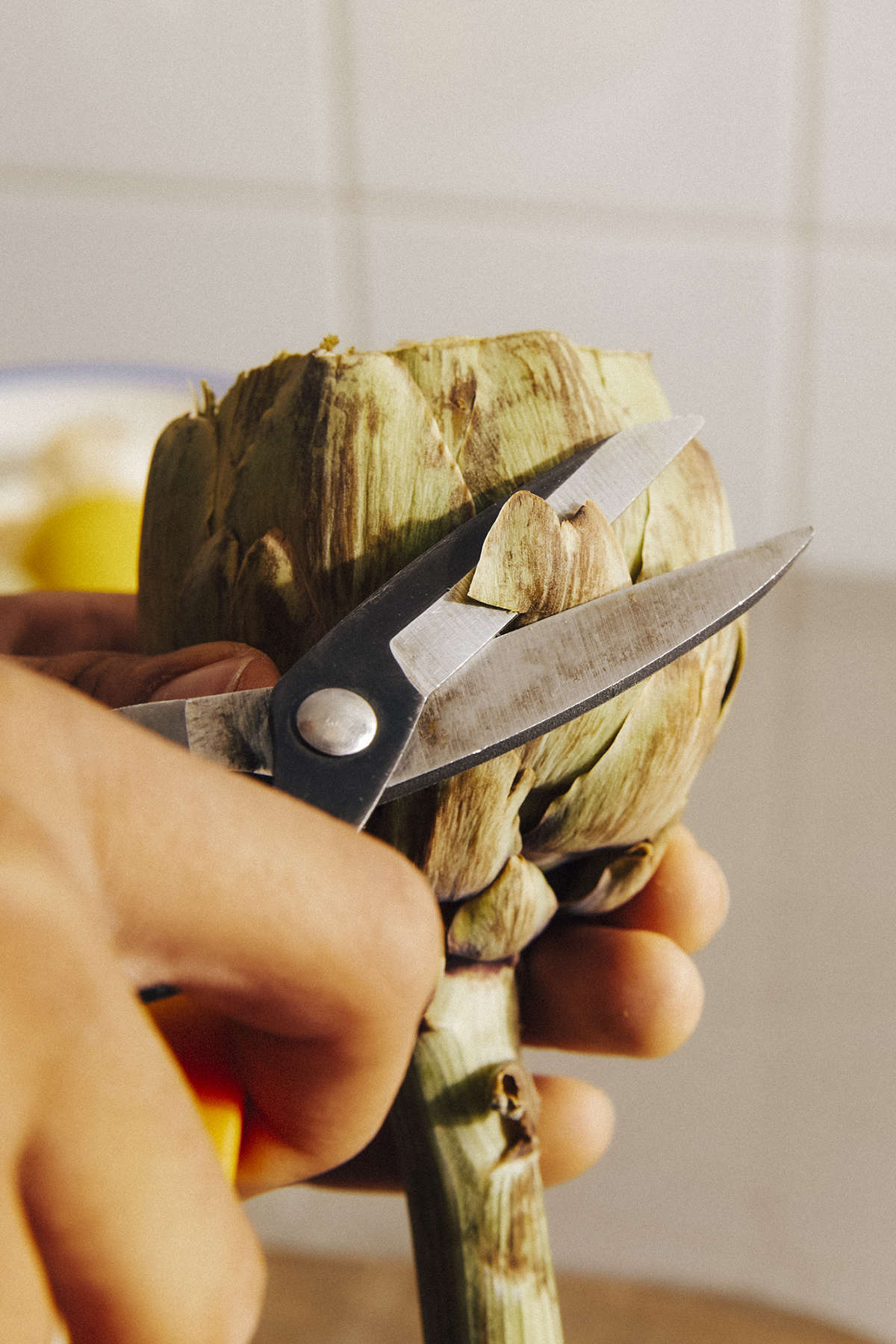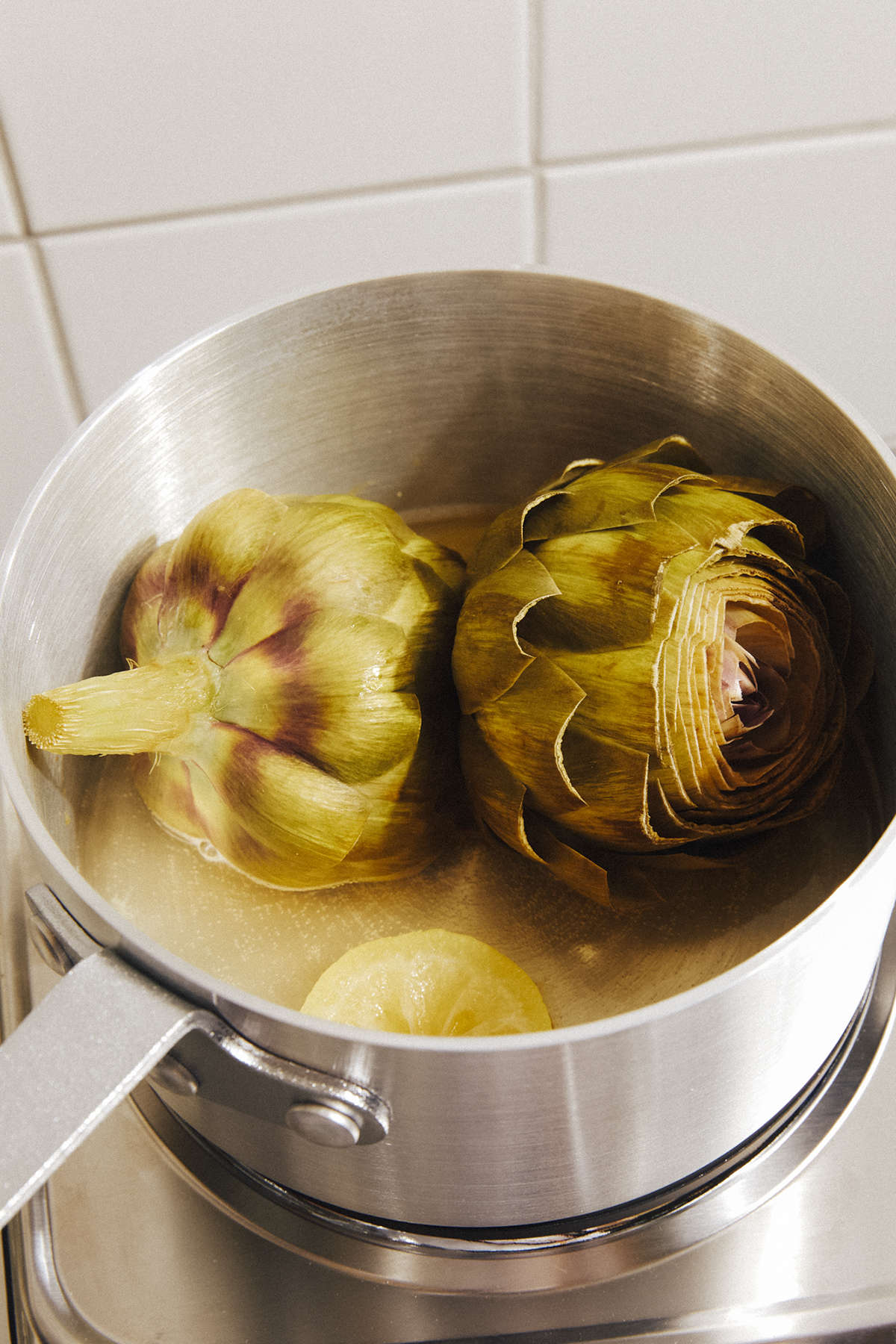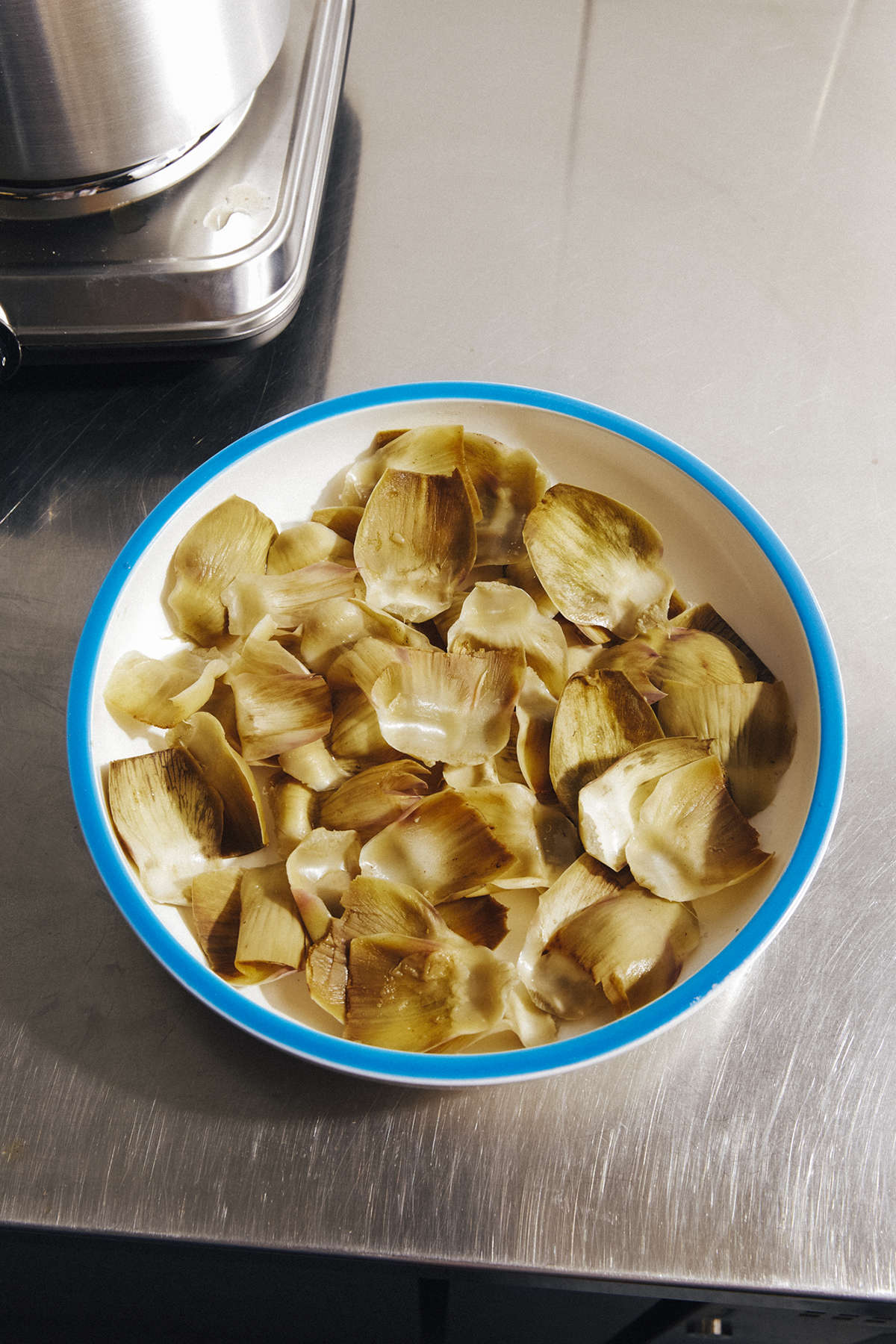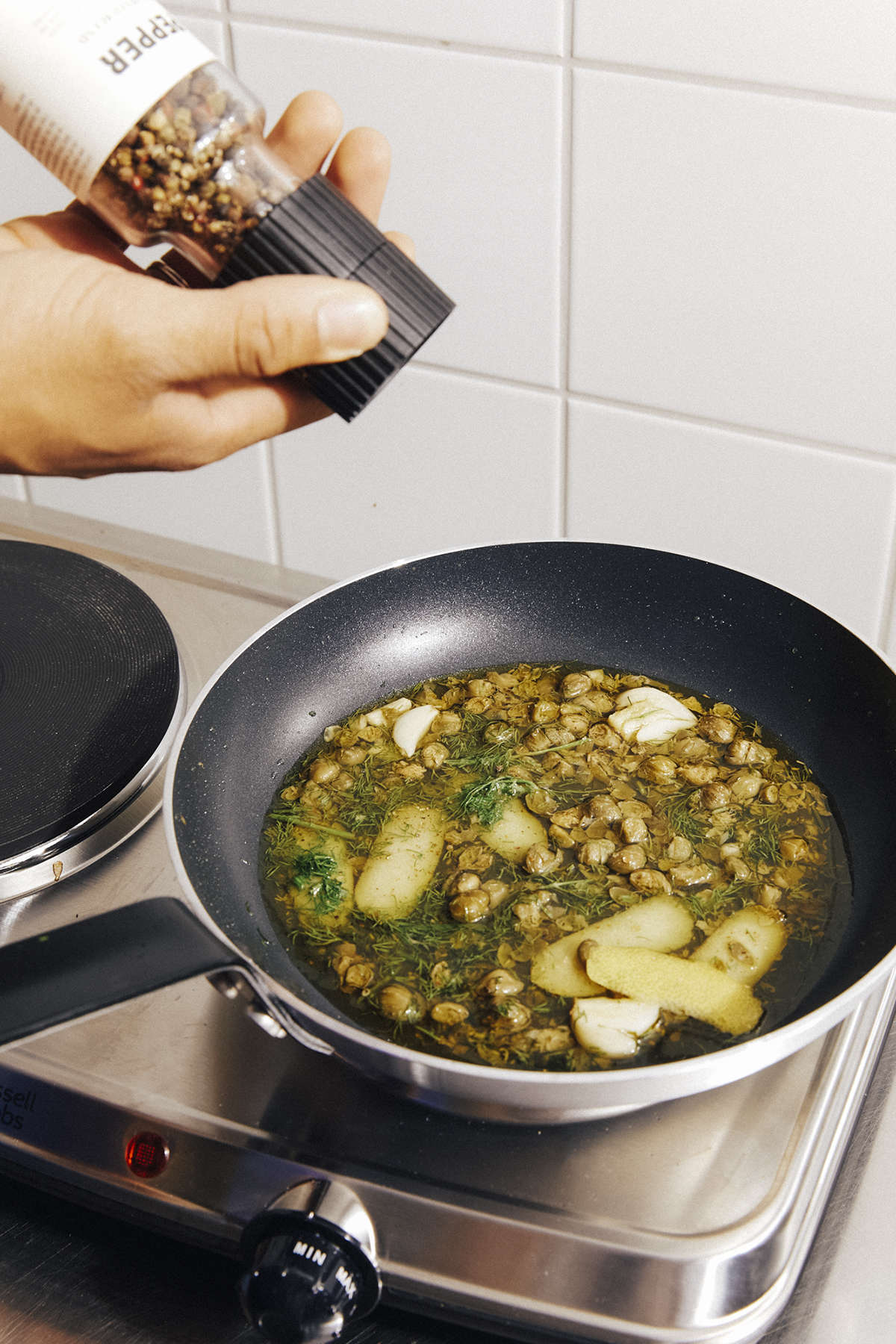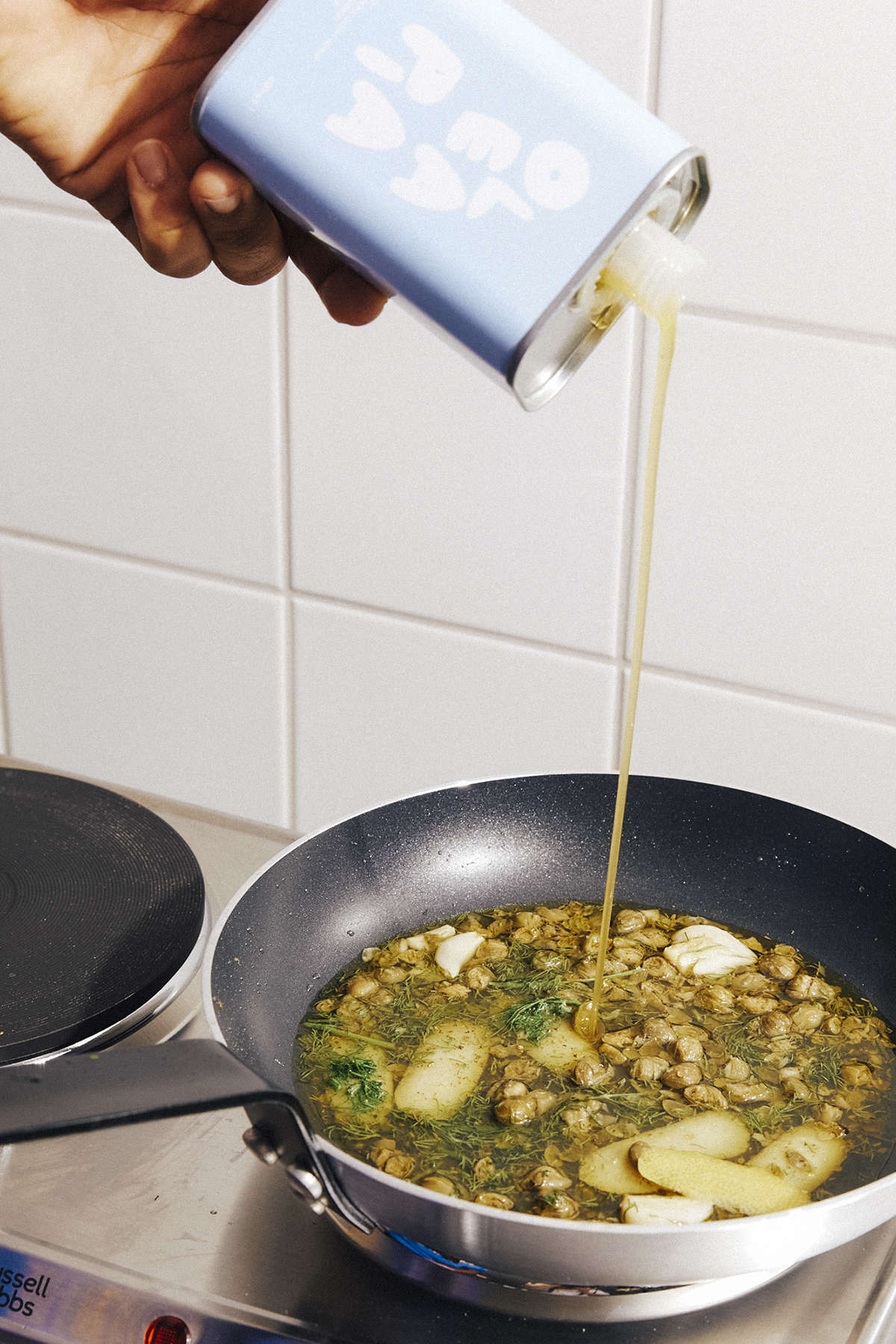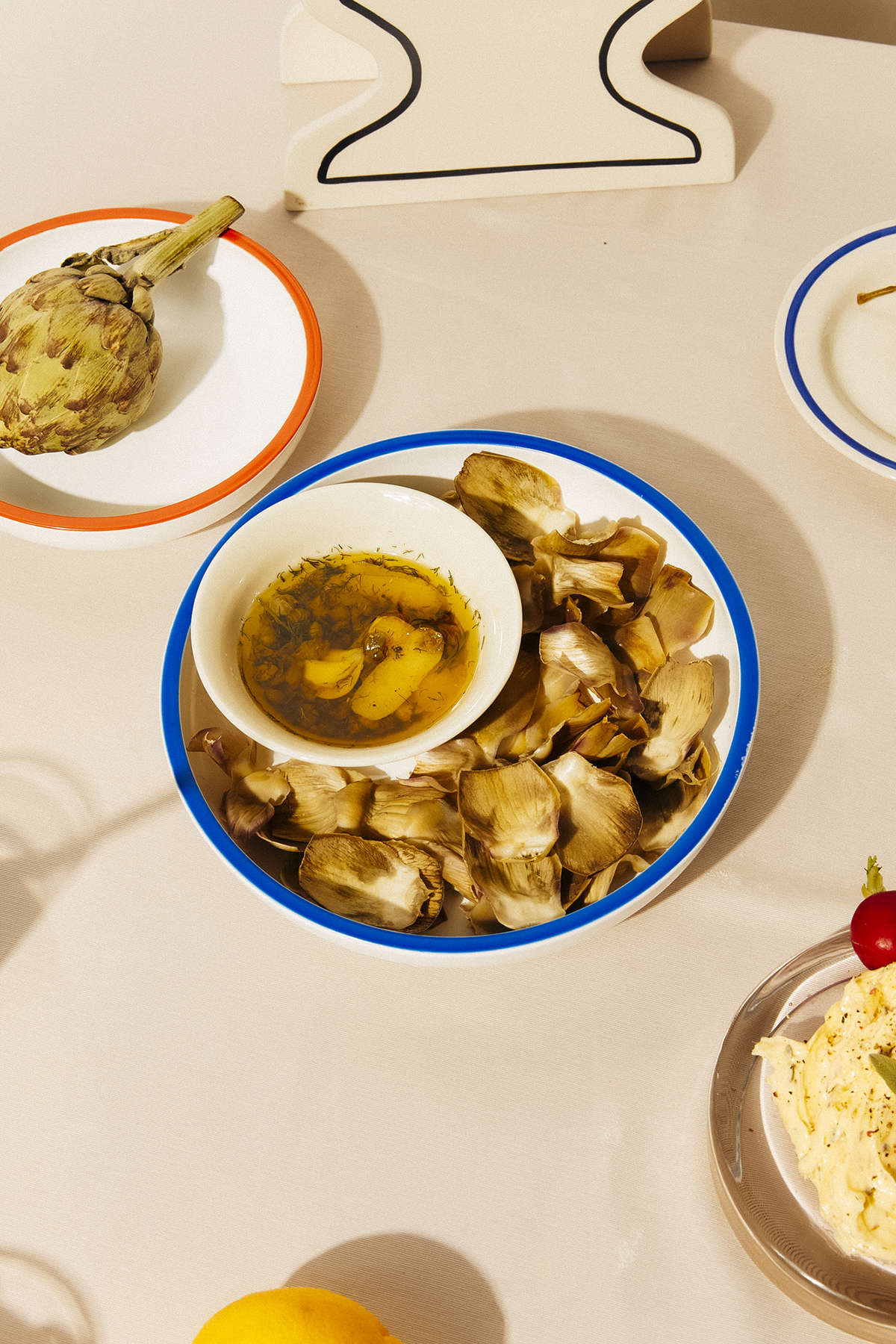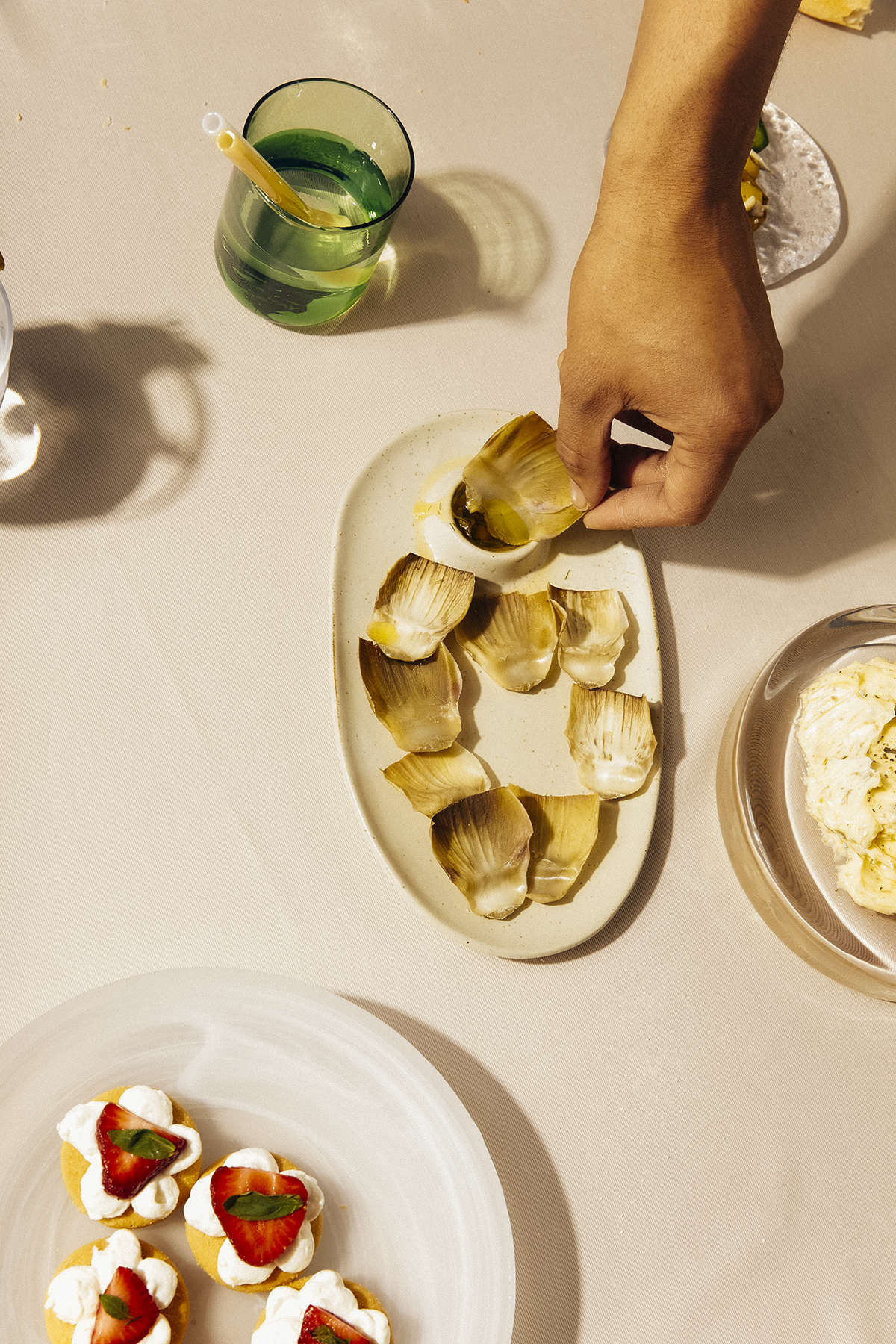 Ingredients (Makes 24)

4 Artichokes
2 Lemons
1 Clove of garlic
200ml Olive oil
100g Capers
Handful of chopped dill
Salt & Pepper
Method

Start by chopping the end of artichoke, about 1 inch. Then peel away the first layers of the petals.

Place the whole artichokes in a pan of boiling water with one of the lemons chopped in half. Cover and boil for about 20-30 minutes.

Slice the garlic and roughly chop the capers.

In a frying pan, heat up a drizzle of olive oil and fry the garlic and capers for a couple of minutes. Pour into a small serving bowl.

Turn off heat and mix in the rest of the olive oil, lemon zest, and dill. Season with salt & pepper.

After 20-30 minutes the artichokes will probably be ready to take off the boil. They are cooked when the petals fall off easily.

Remove all the petals and place in a serving bowl.

The fleshy part of the leaf is the edible part. Dip into the oil and enjoy.
Strawberry & Rose Balsamic Shortcakes
Leave a comment