Trends for Home 2023 by Earl of East
The home trends that have captured our attention this year. From classics to new concepts, delve into our top trends for home this year.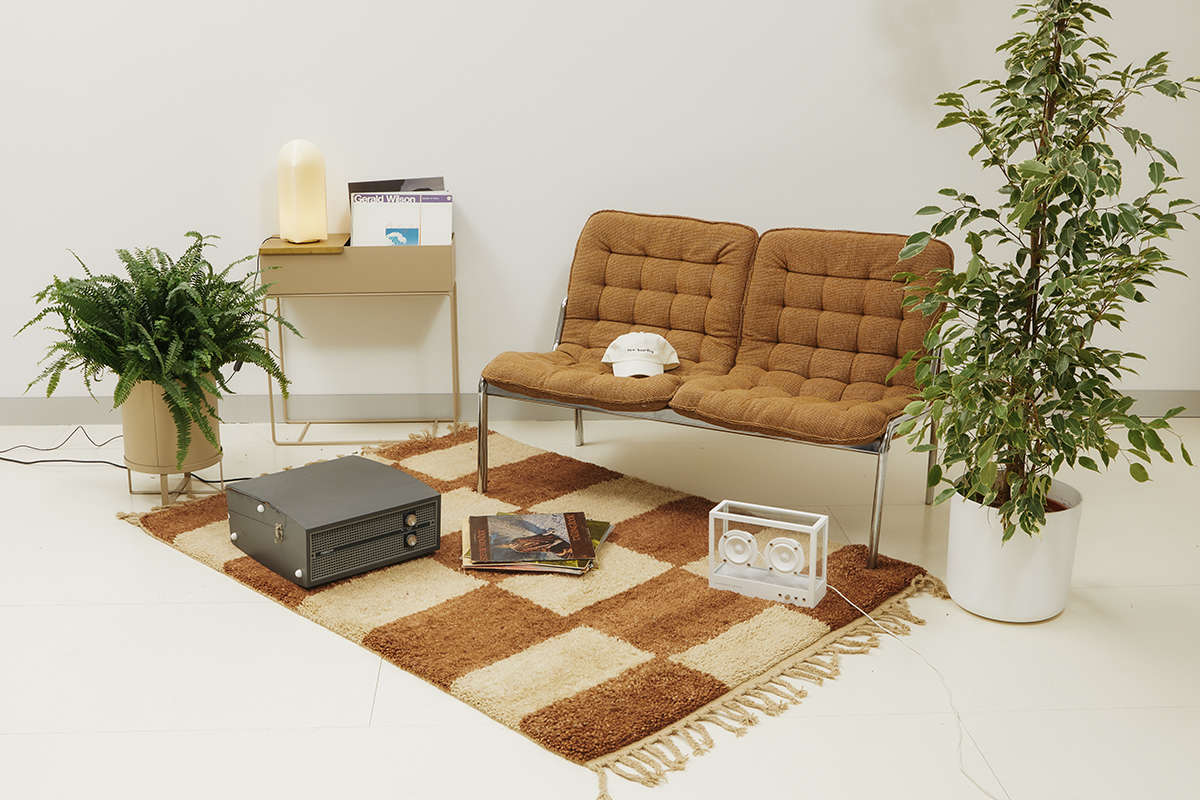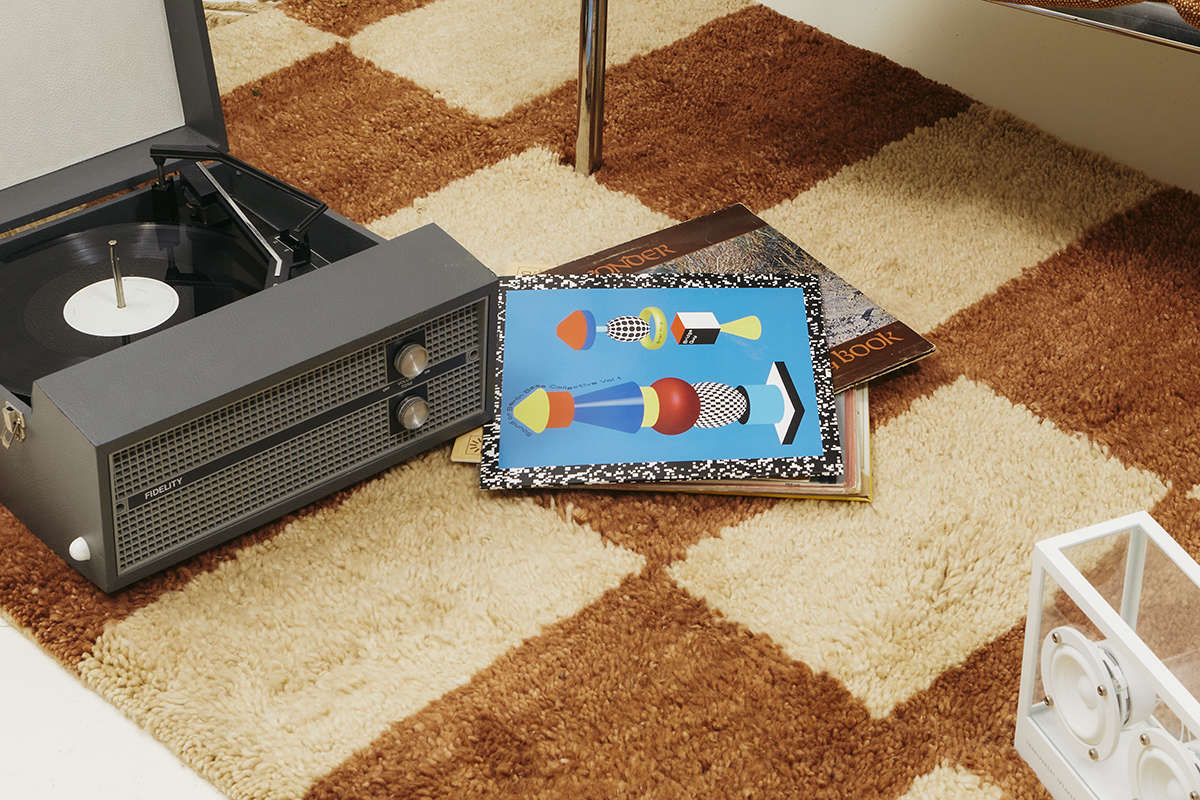 One of the most exciting interior design trends coming through is the rise of the listening room, which is likely down to the creeping resurgence of vinyl sales. Dedicated spaces for
listening
and
reading
are becoming increasingly popular as we seek out ways to relax and unwind in the comfort of their own homes.
At its core, a listening room is a sanctuary where you can escape the hustle and bustle of everyday life and fully immerse yourself in the music you love. Whether you're a dedicated vinyl collector, or just looking for a space to kick back and listen to your favourite songs - a listening room or area is the perfect place to do just that.
Scent
,
magazines
and
cushions
all add to the overall mood.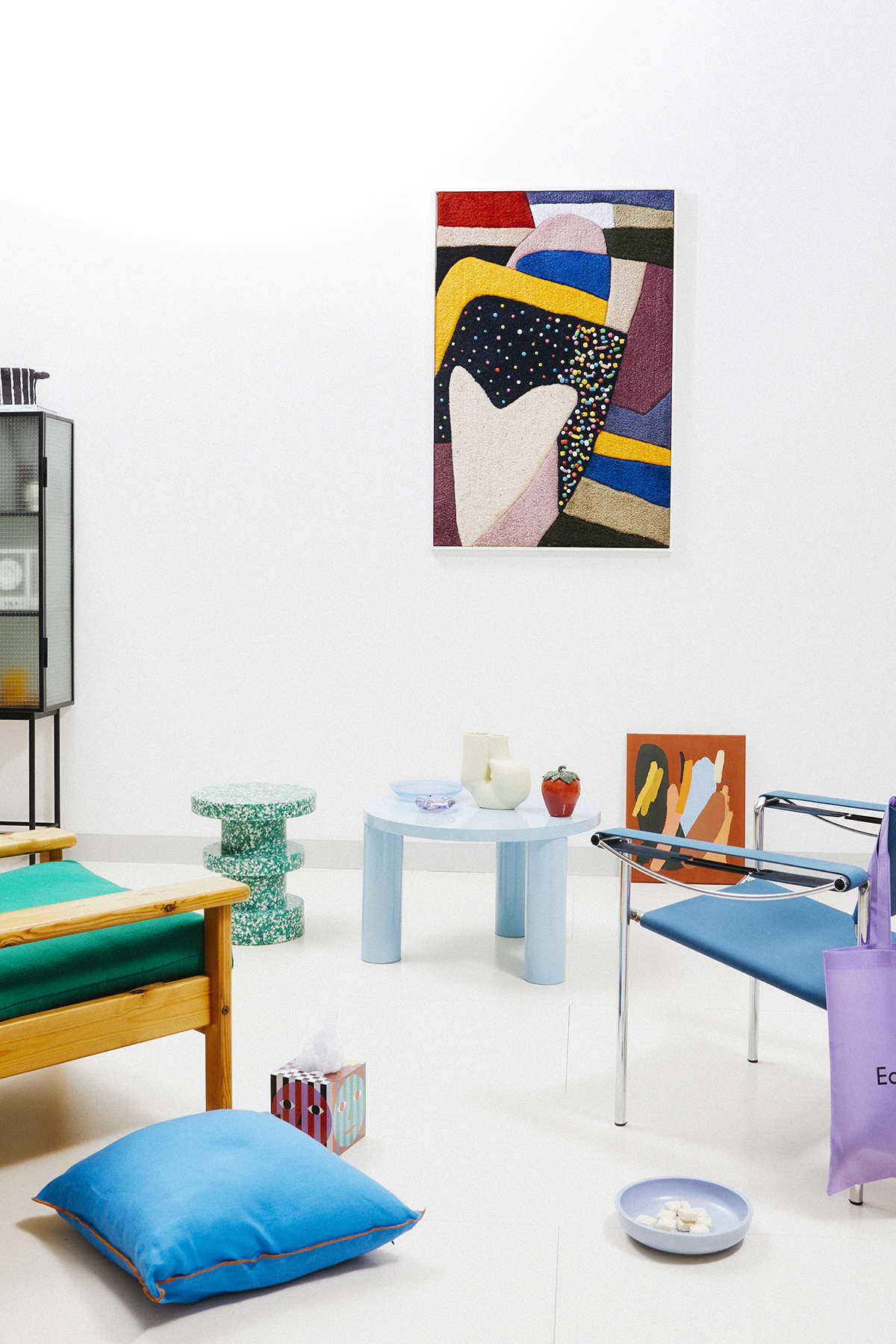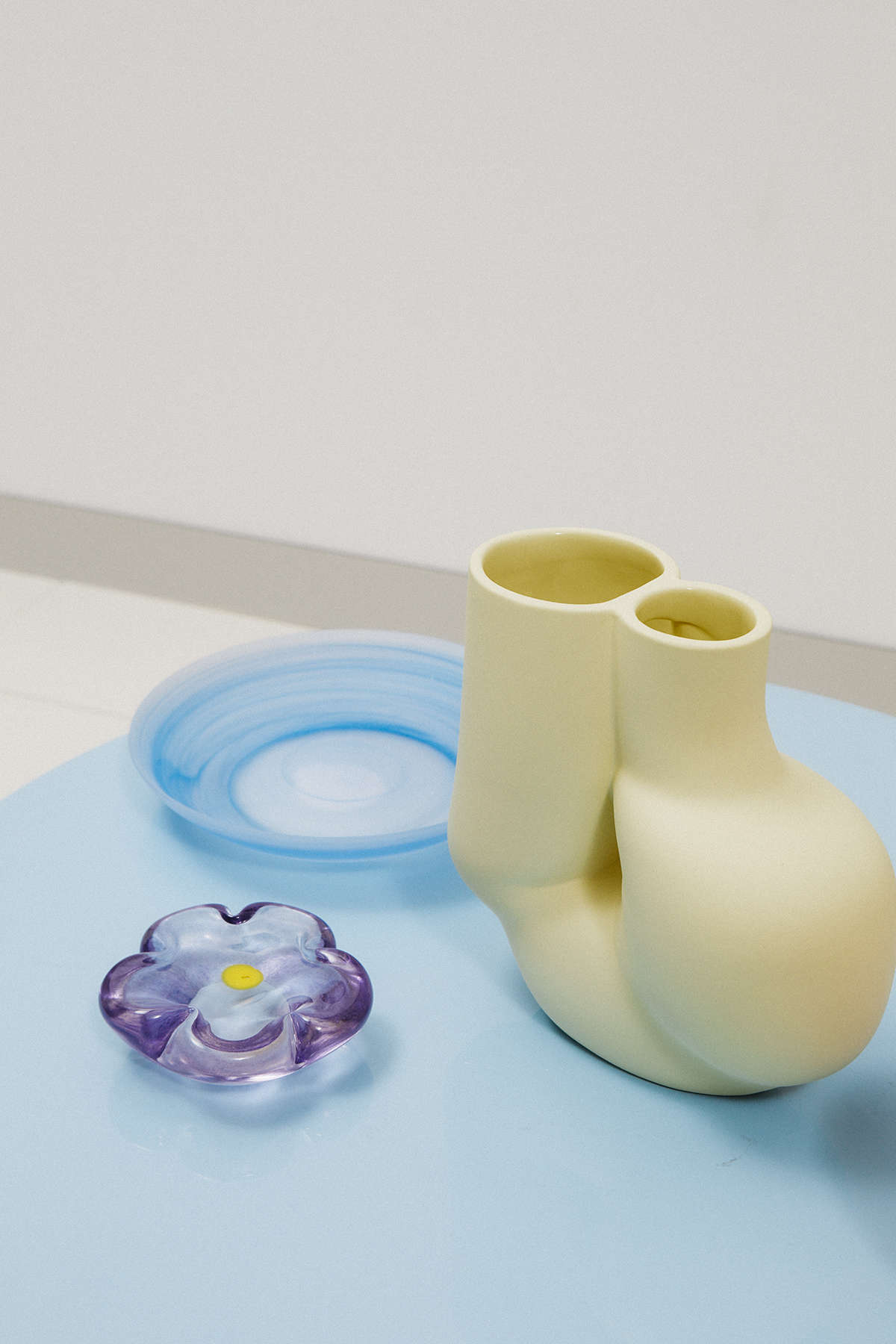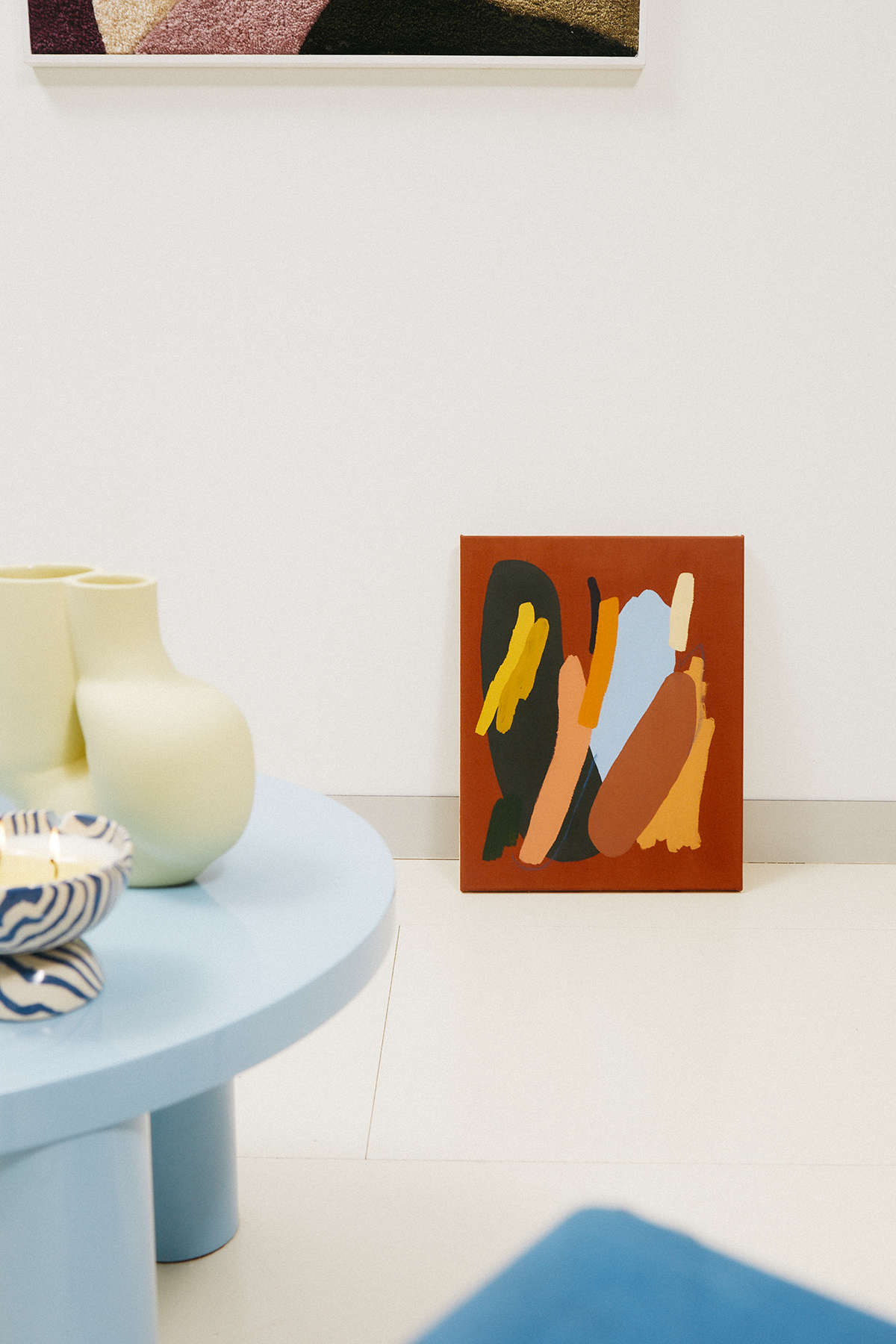 This trend is all about using certain design elements and colours in your home to boost your mood and motivation. The idea is that certain things we see, like bright colours or plants, can trigger the release of dopamine in our brain, which is a chemical that makes us 'feel good'. So, by incorporating elements like this into our interiors, you can create a space that makes you feel more happy and energised.

Bright blue is a colour that is often associated with feelings of calm and tranquility whilst promoting creativity and focus, making it a popular choice for home offices and other work spaces. We've long been a fan of weaving shades of the colour into our interiors and homeware.

Tip: It's not just about what you see. Scents and sounds can also play a role in this concept. Read more about choosing the best scents to boost motivation in our guide.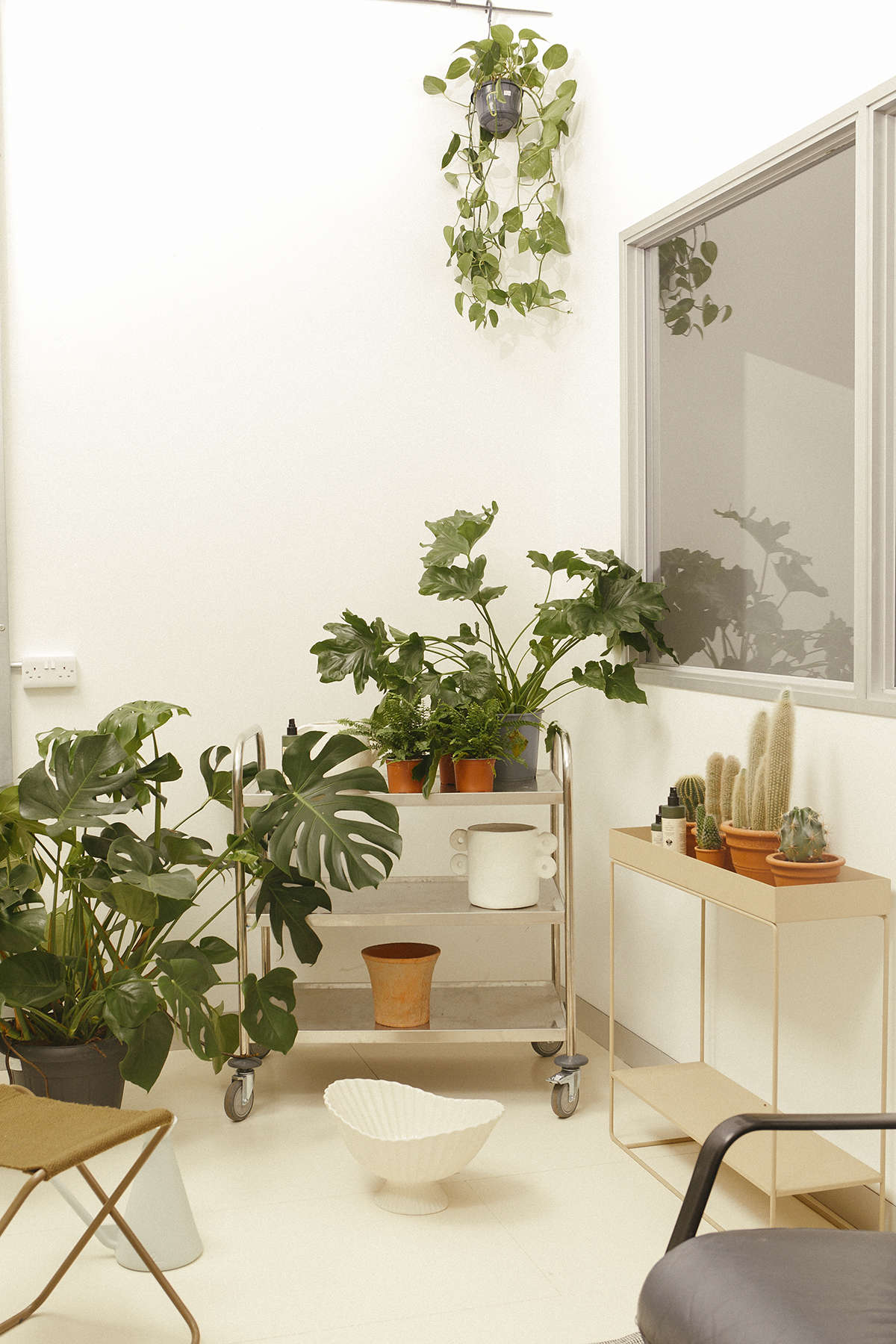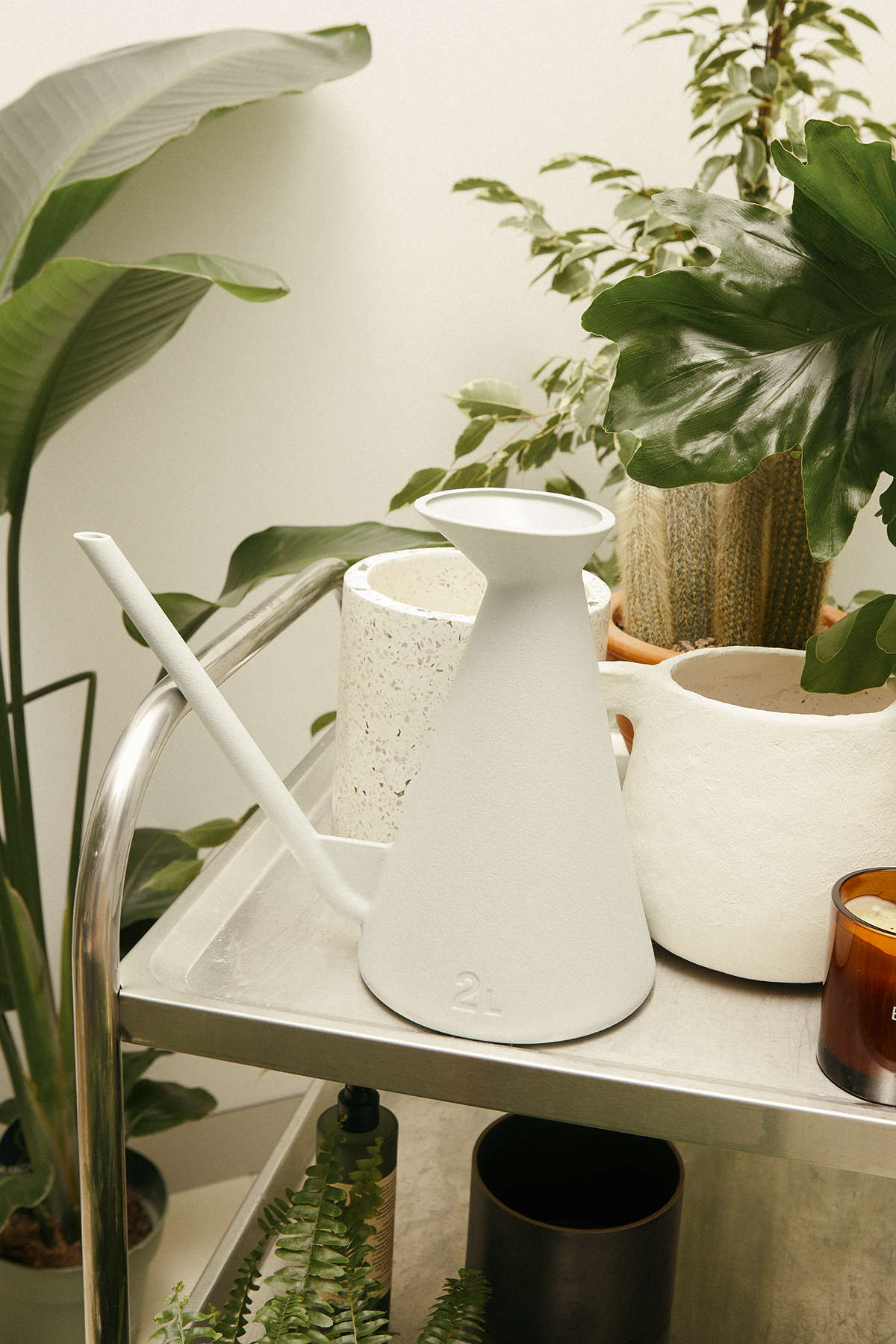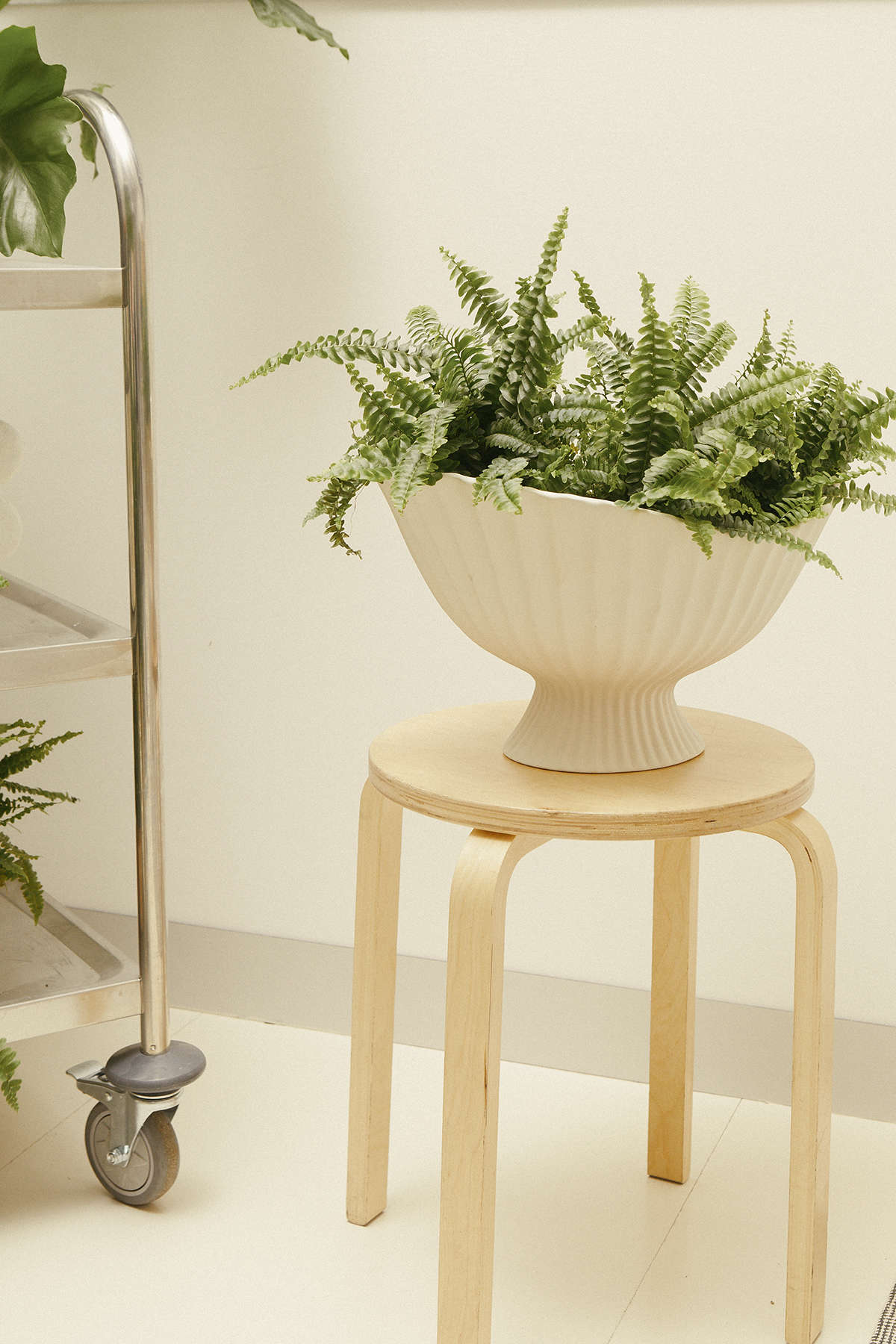 Biophilia is the concept that humans have an innate emotional connection to nature and natural elements. Put that within the context of interior spaces and architecture, and we have a theory that incorporation more of nature and it's elements into our home and living spaces in the form of planting, natural light and materials, will promote well-being and improve overall health and happiness.
Biophilic design can be incorporated into homewares such as
textiles
,
ceramics
, and
furniture
, natural fibres like linen, wool, and cotton, plus organically inspired patterns and colours. Using natural materials in homewares can bring a sense of warmth and comfort to a space, and the addition of certain plants will also improve air quality by absorbing pollutants.
Tip: Further enhance your biophilia space by incorporating scents inspired by plants and herbs. Our
Greenhouse scent
is a bespoke blend of vine tomato, parsley seed and basil. Use the
Home Mist
to instantly refresh your space.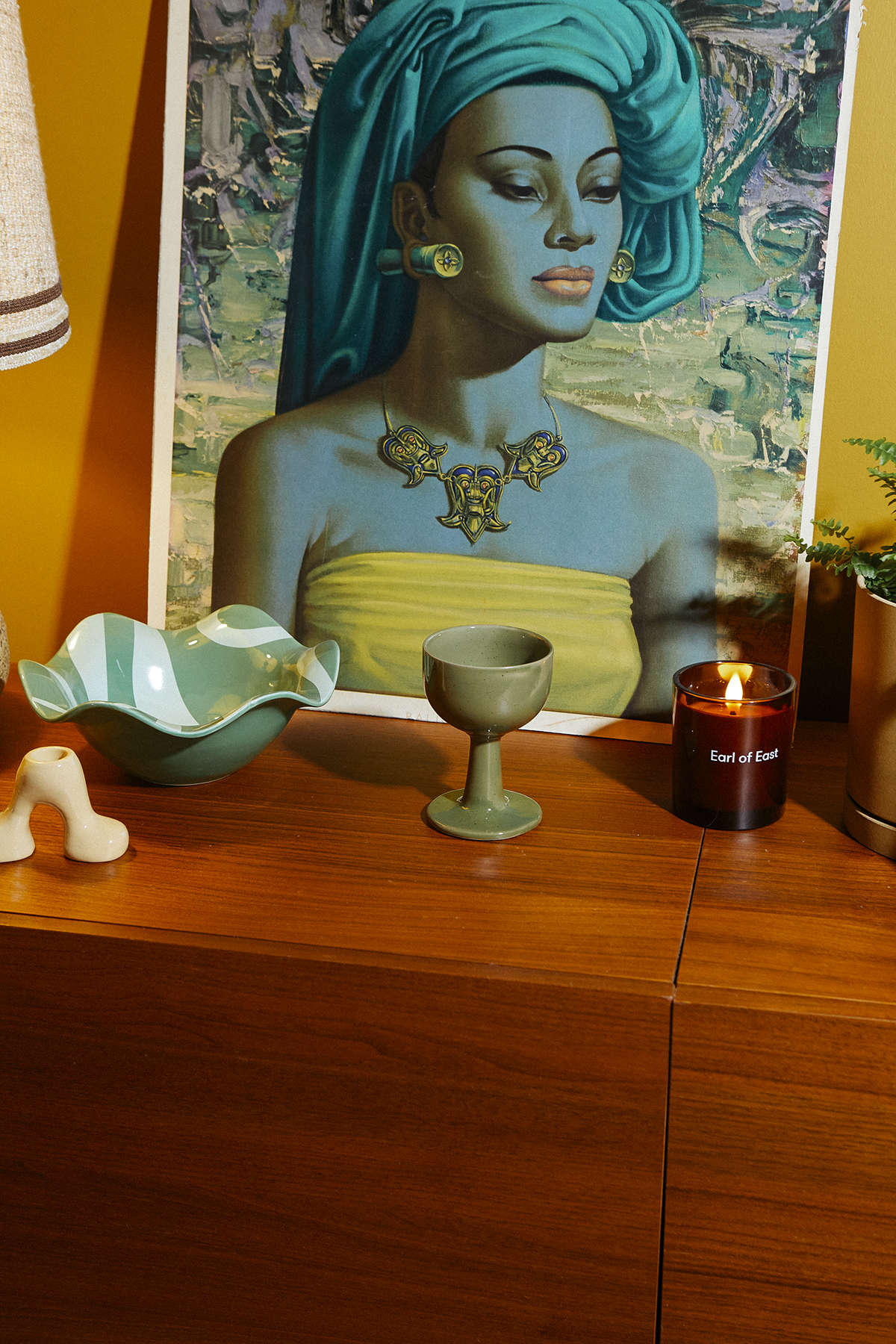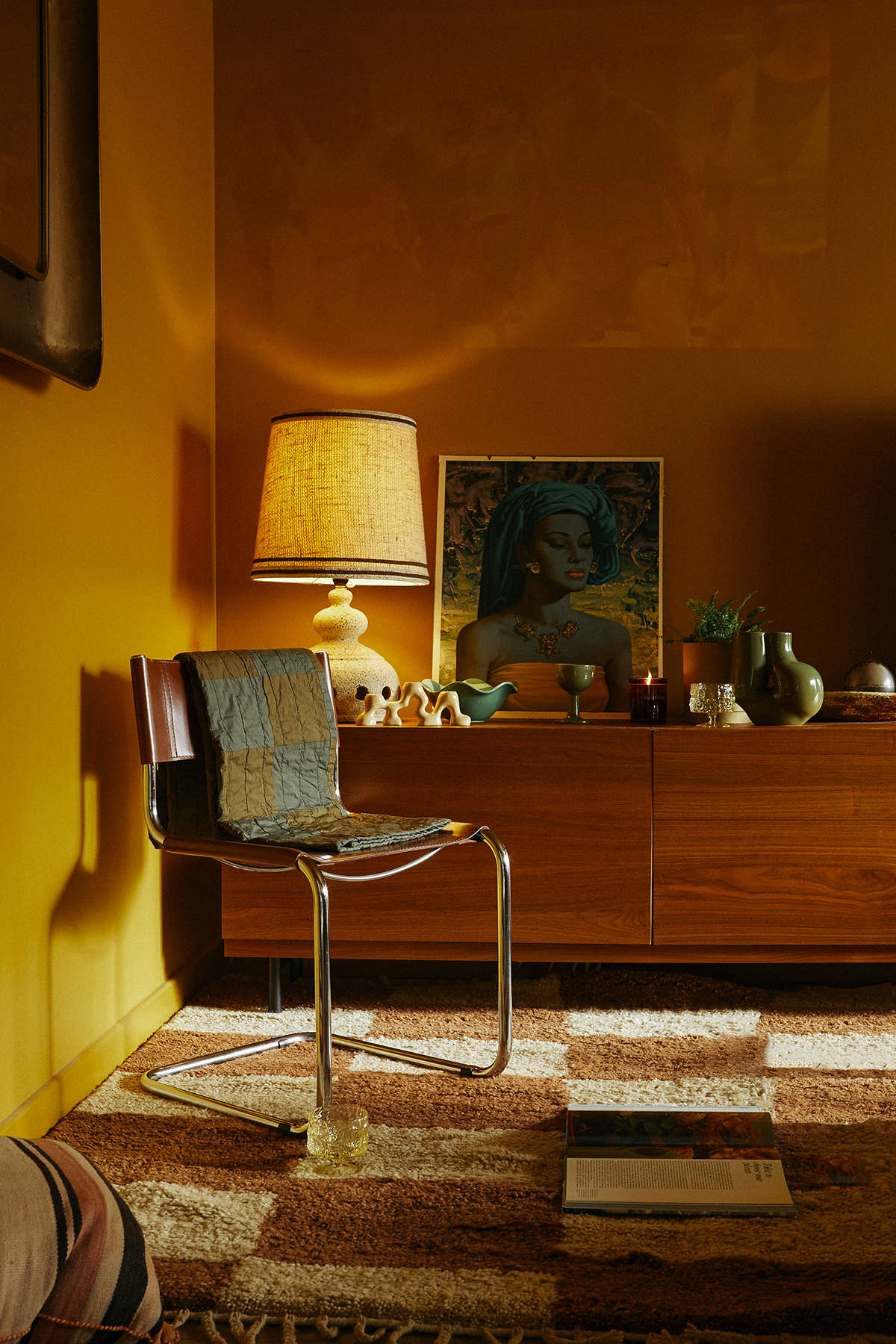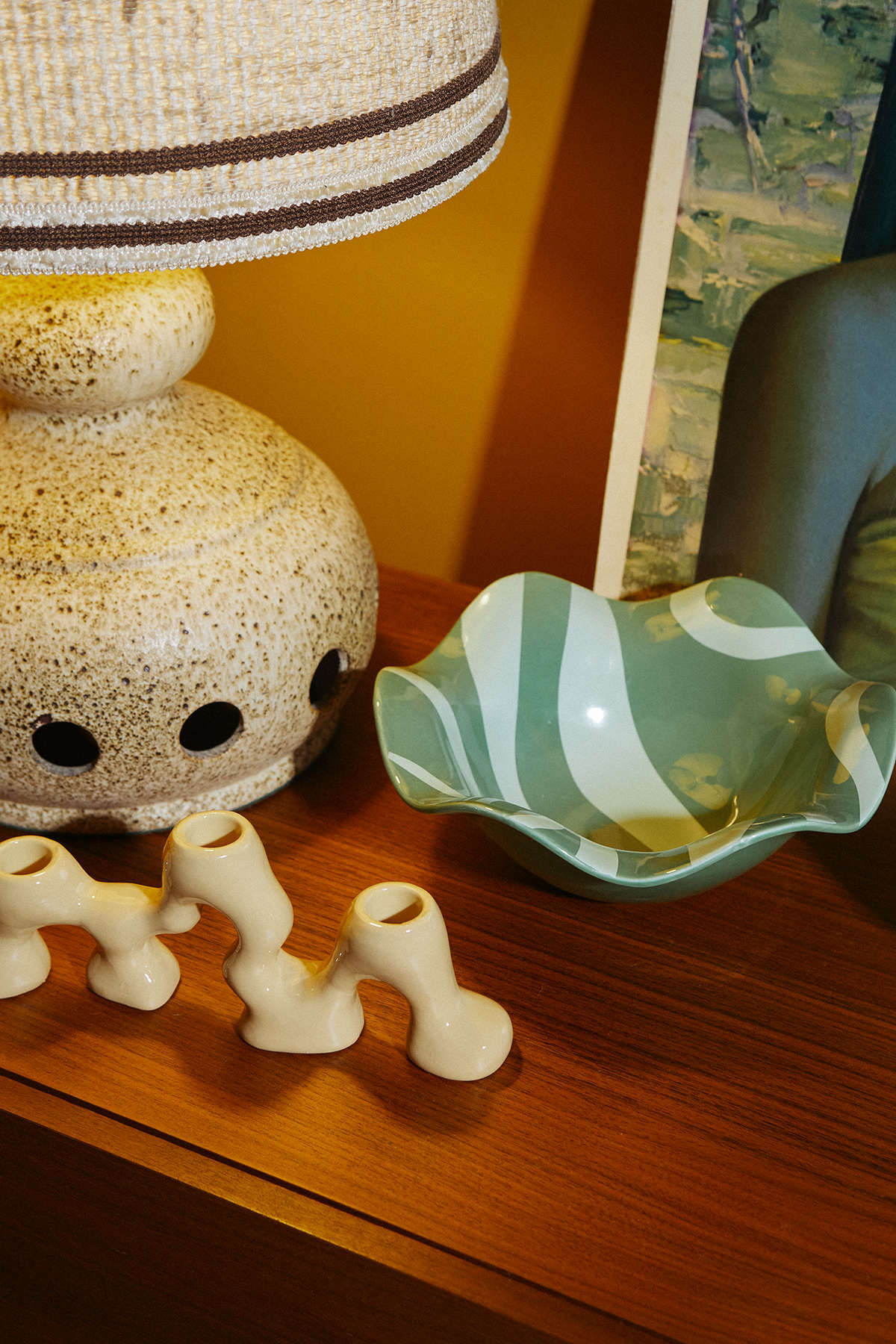 Characterised by rich materials, warm tones, nostalgic designs and moody
lighting
, the 70s marked a significant shift in the world of interior design. Homeware and
furniture
reminiscent of this era is definitely making a comeback, and we're pretty pleased about it.
We'd recommend mixing a range of golden tones with
soft furnishings
, whilst furniture made from darker woods like teak and rosewood provide offer and air of warmth and cosy-ness. These woods are also known for their durability and longevity.
Whether you're looking to add depth and character to your home or simply create a cozy and inviting atmosphere, the 70s homeware trend has something for everyone.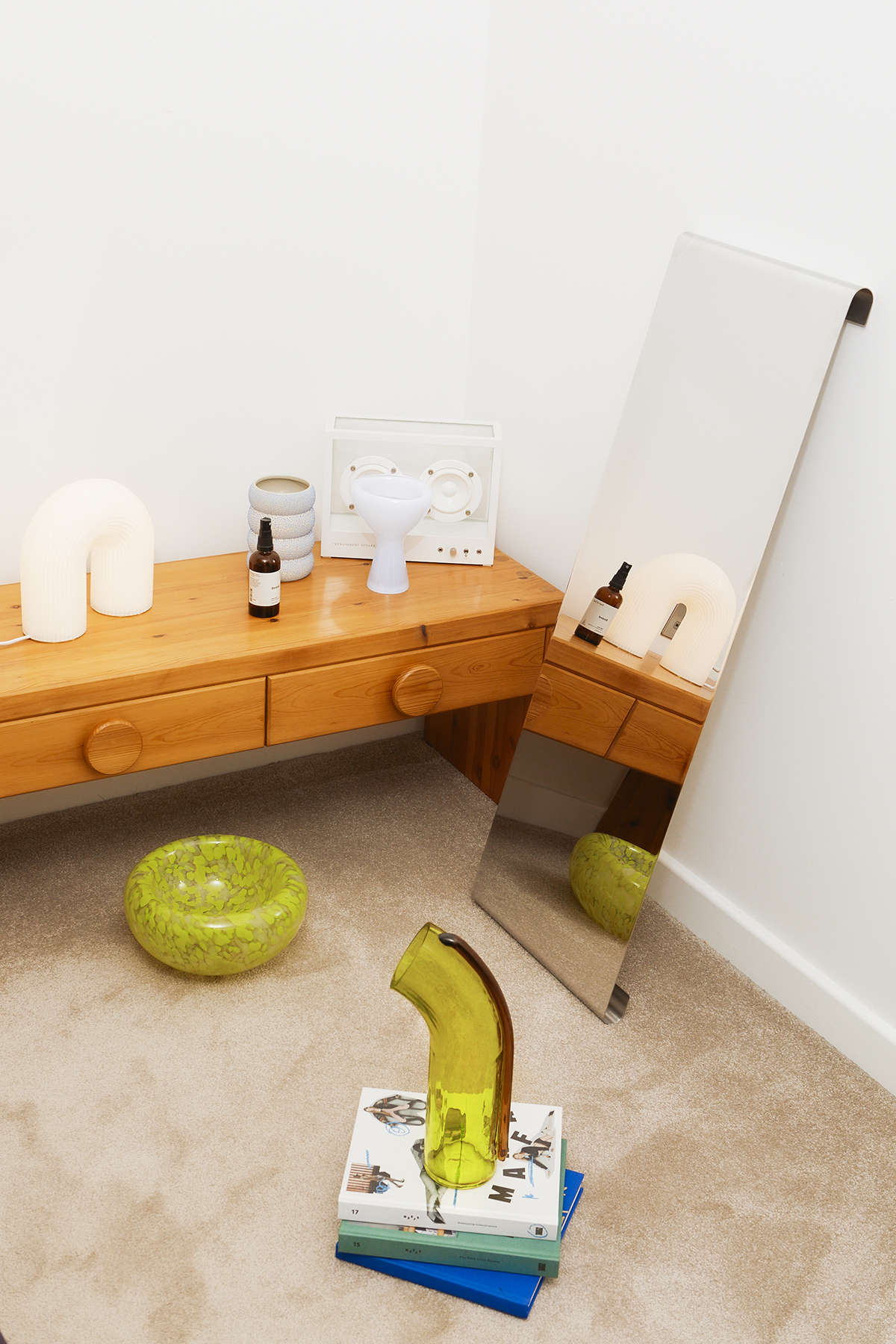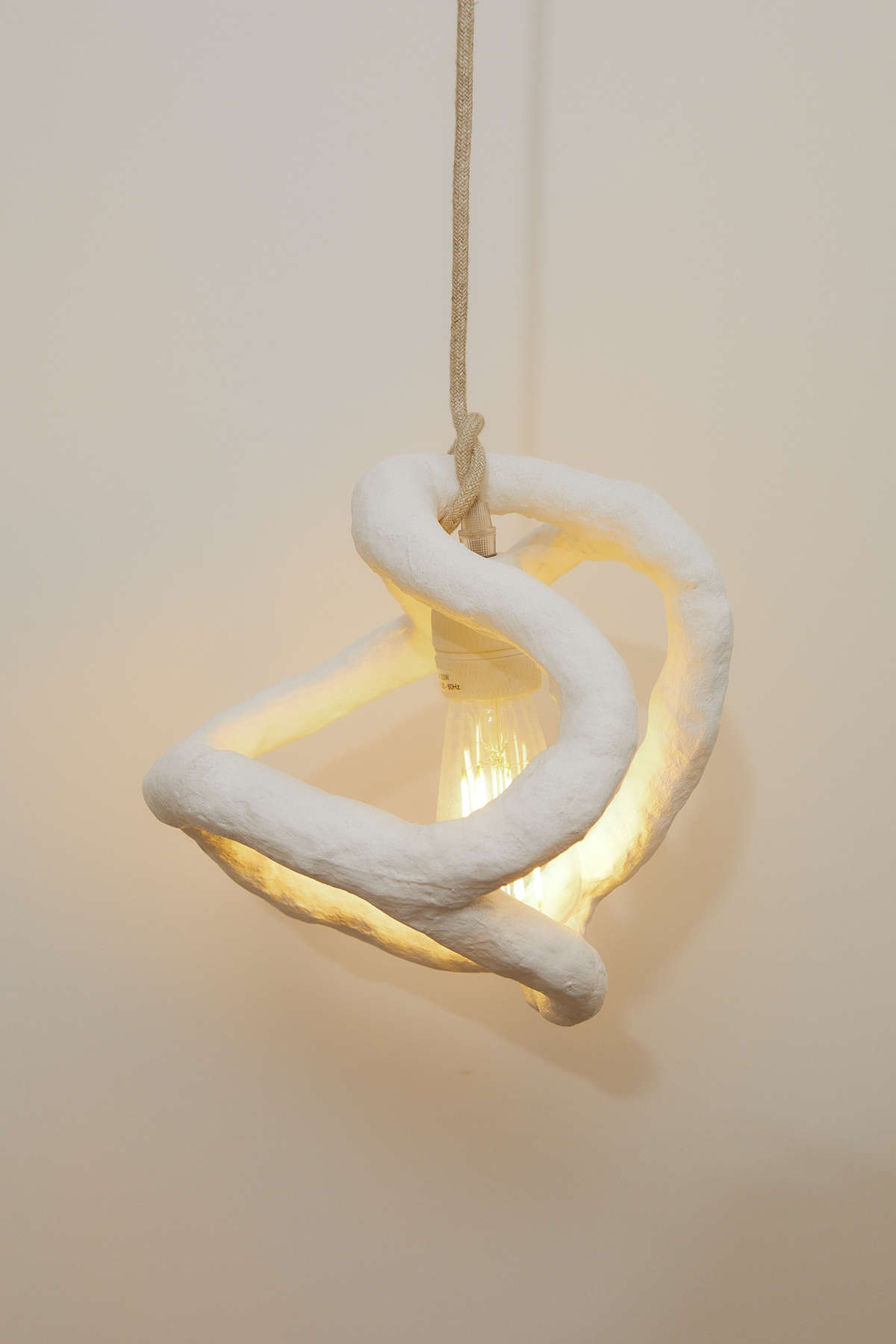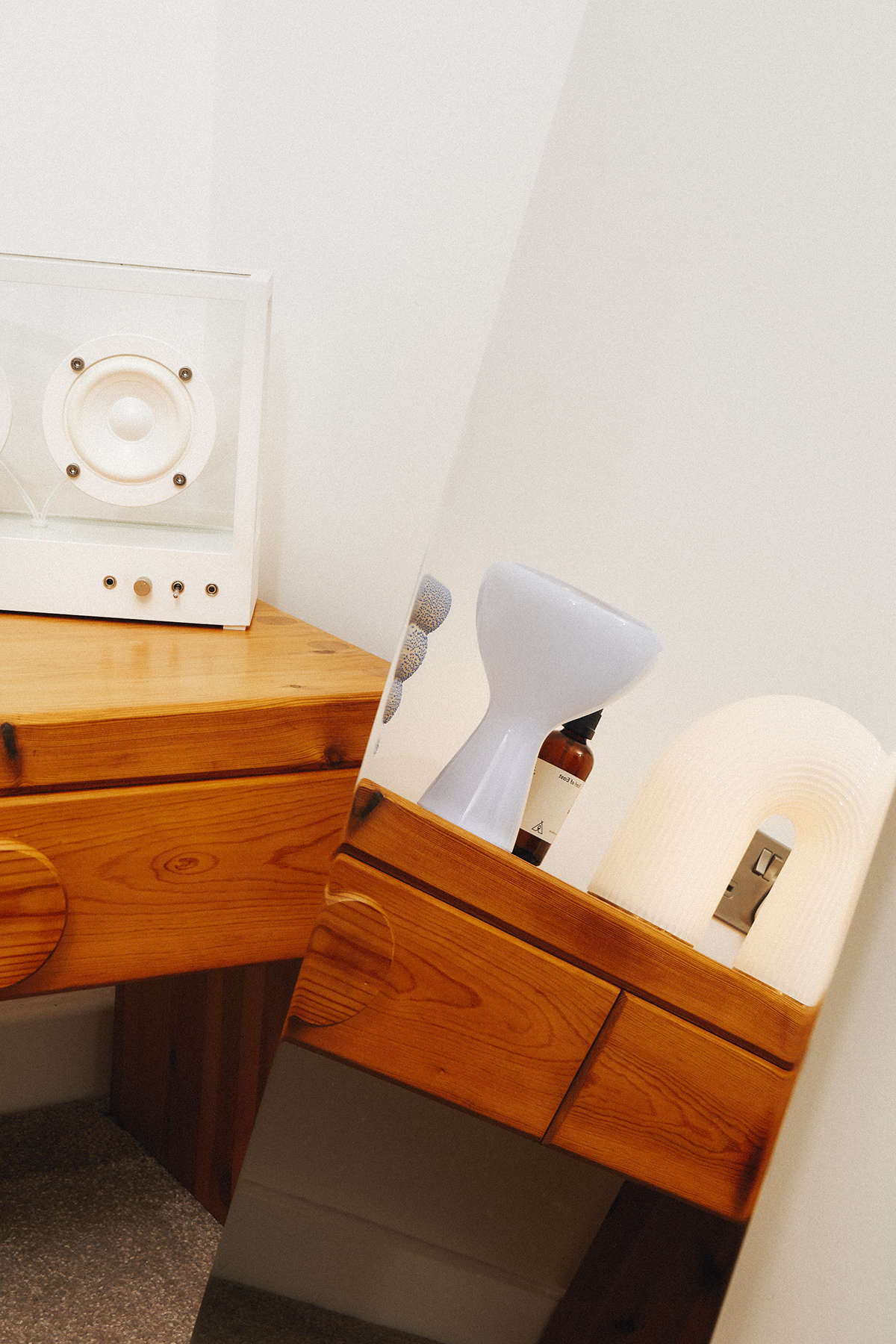 Sort of a 'mini trend' this one is all about incorporating unique and unexpected pieces to add some personality and interest to your space, perhaps also a conversation starter. Yes unconventional, these accessories can still function perfectly with design matching purpose.
Not dissimilar to
Dopamine Decor
, we want the accessories in our space to bring us joy when we see or use them. Maybe that's the
lamp
you turn on first thing in the morning, or the pot you brew your morning coffee in.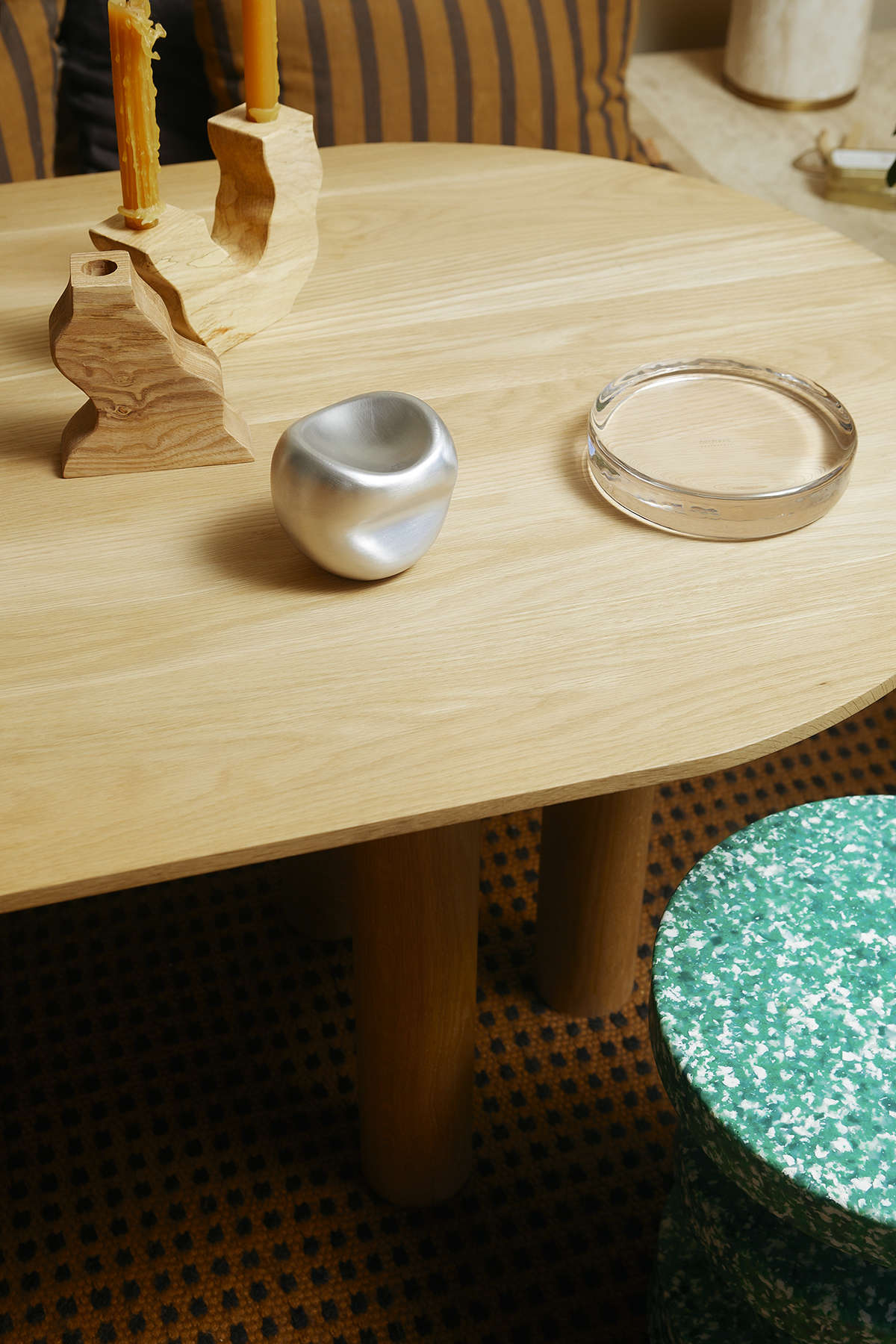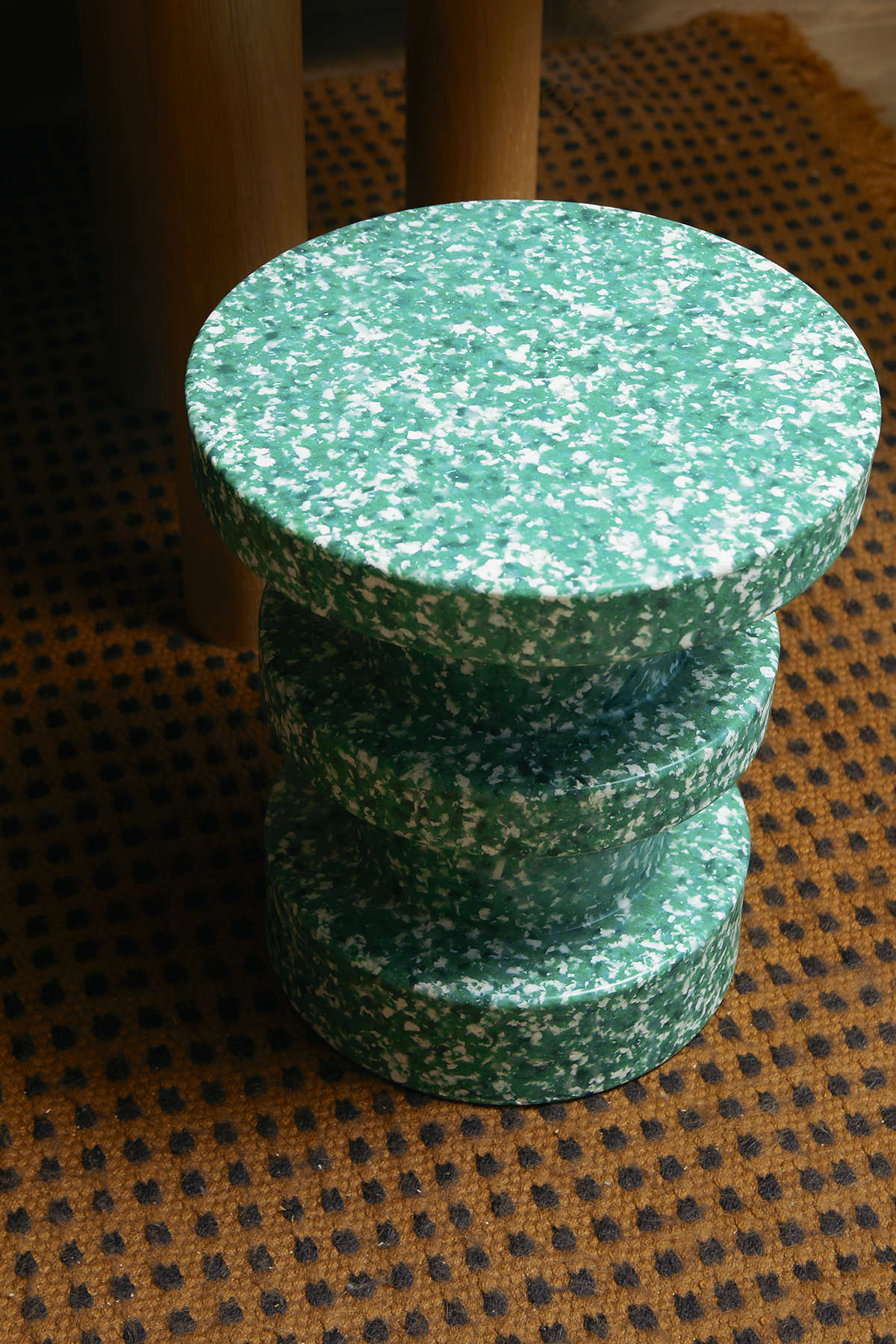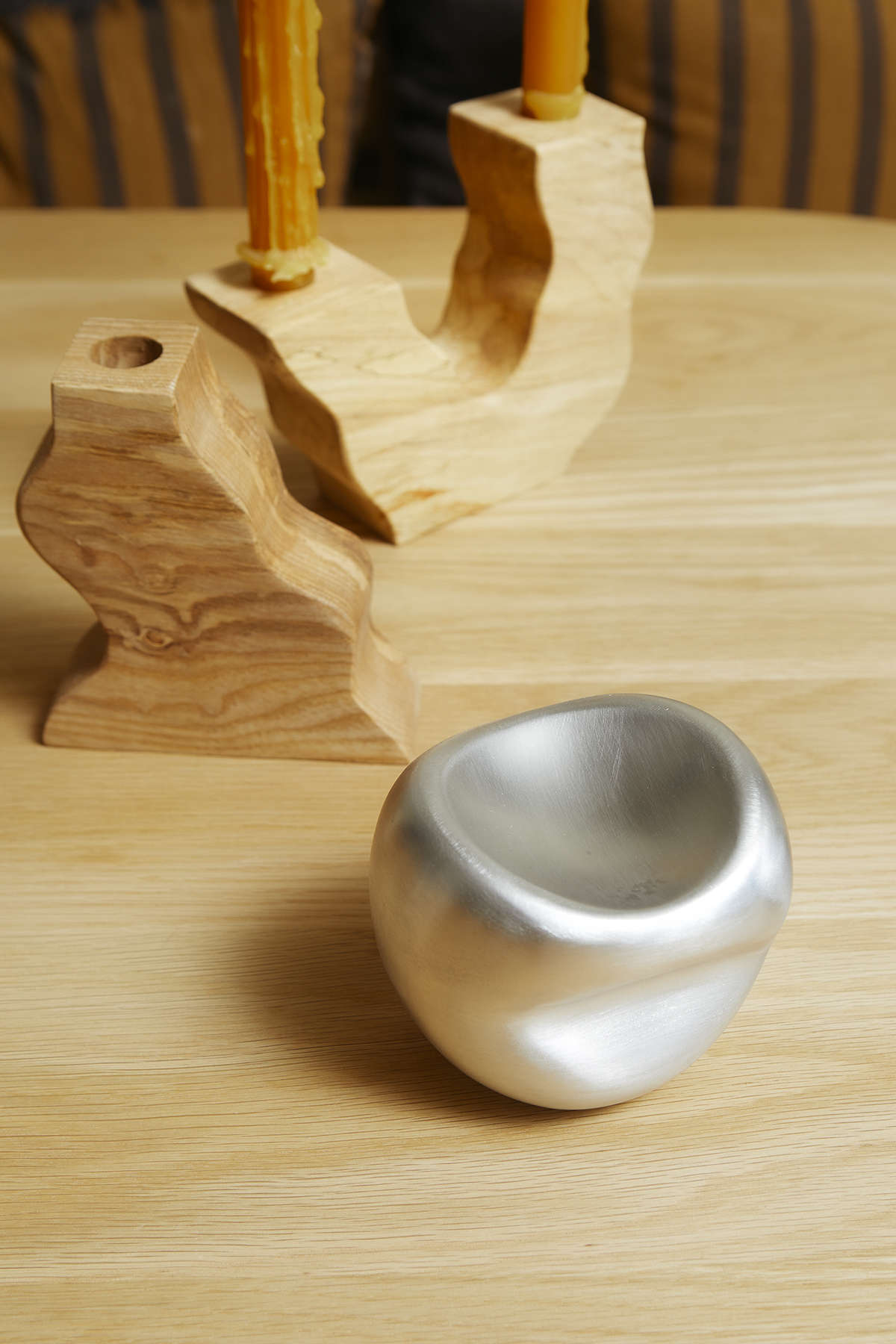 Sustainability is a growing consideration in today's world, and the homeware industry is no exception. Sustainable homeware trends are all about embracing eco-friendly materials that are kinder to the environment, putting a spotlight on materials like aluminium, glass, wood and organic textiles when it comes to
home decor
and
furniture
. Also, is championing those independent designers and makers.
We especially love this trend for the areas of our home that lead onto the garden. The natural materials work to create a seamless transition between in and outdoors.
Tip: Longevity plays an important role in the sustainability trend. Opt for pieces that will work in and around your home for many years. One of our favourite pieces, you'll find the
ferm LIVING Desert Chairs
in our kitchen or garden depending on the time of year. The covers are changeable too.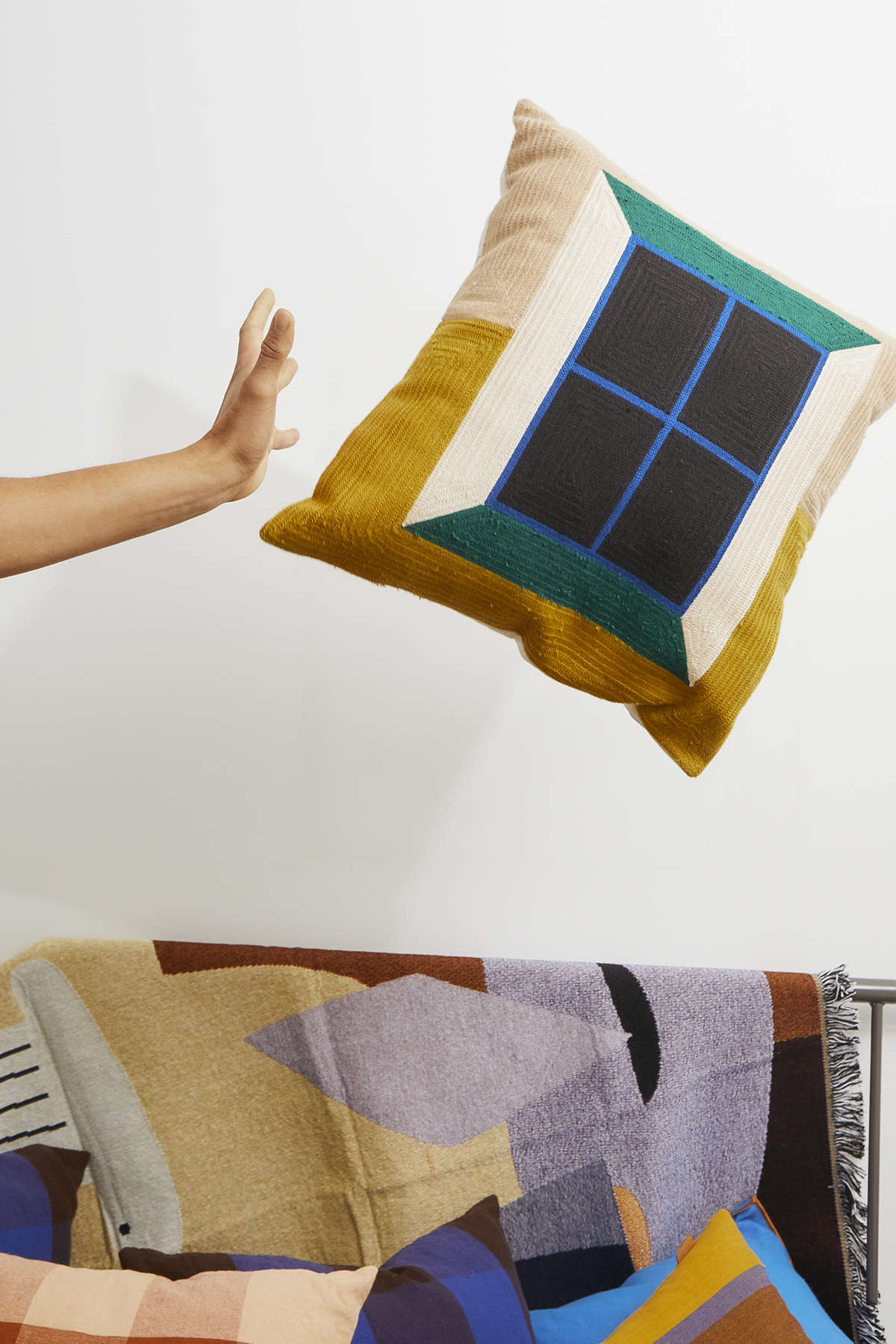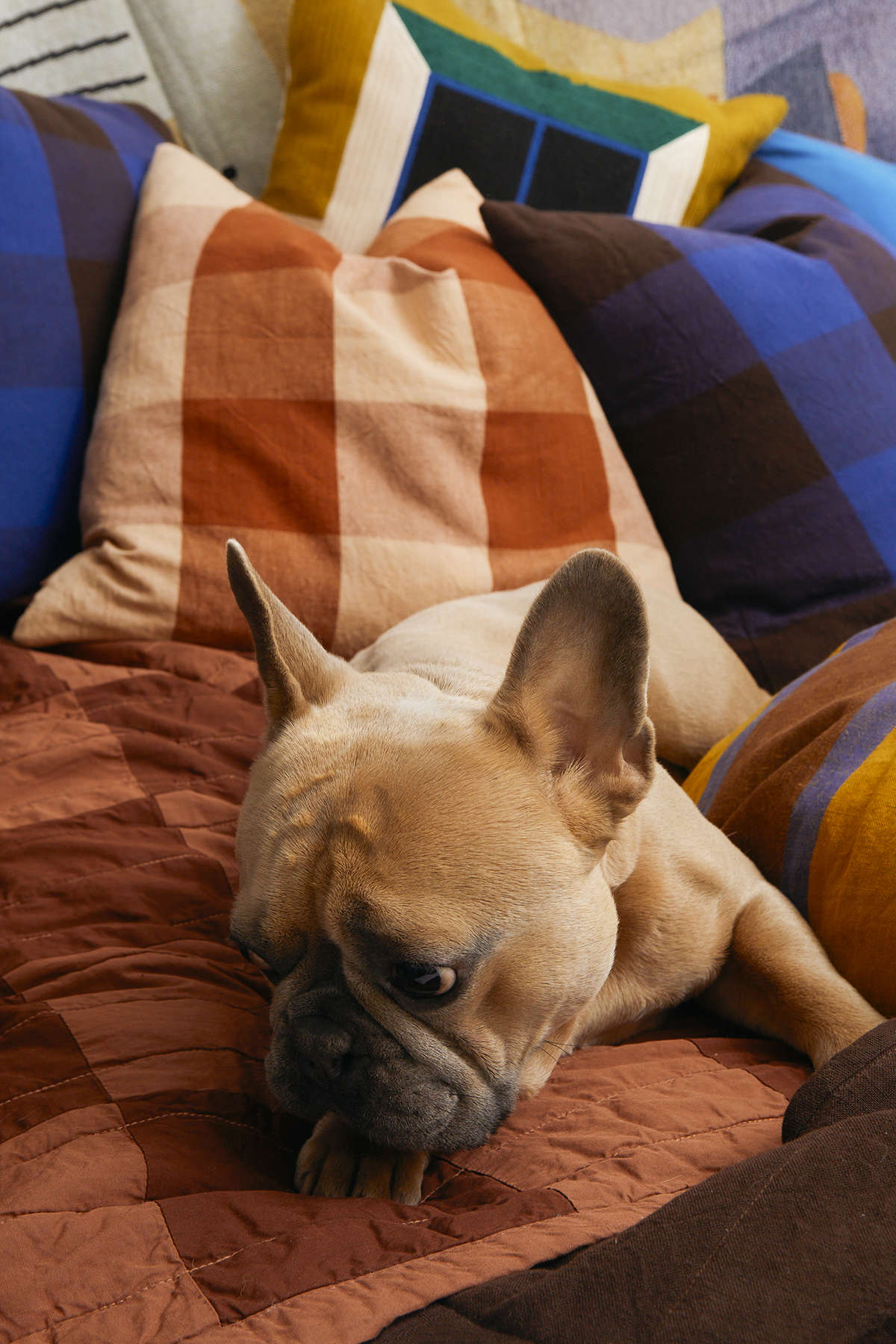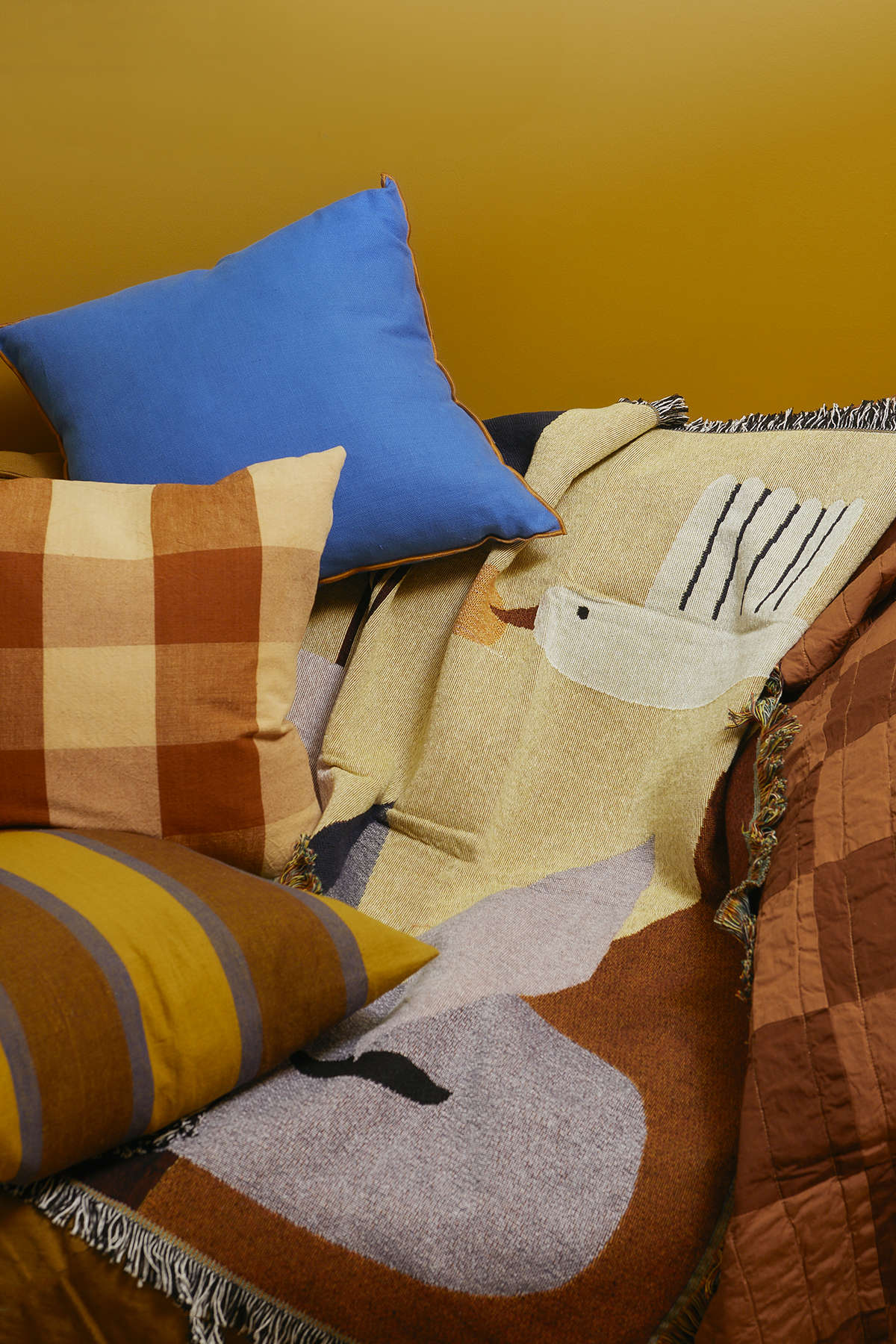 Comfort Core is based on the idea that we can 'cocoon' our living spaces with
soft furnishings
and textiles to maximise feelings of calm, tranquility and cosy-ness at home. Pair this trend with a
candle
and some
mood lighting
and you're set.

For us, switching up cushions, throws and rugs is a really effective way to refresh the whole mood of a living space without redecorating, and gives your pieces longevity too. We tend to do this seasonally, swapping accessories between the rooms in our house.
Leave a comment