Served with sumac & radicchio leaf

Spiced with a hint of chutney sweetness to balance, this is our take on a classic devilled eggs recipe, perfect for sharing.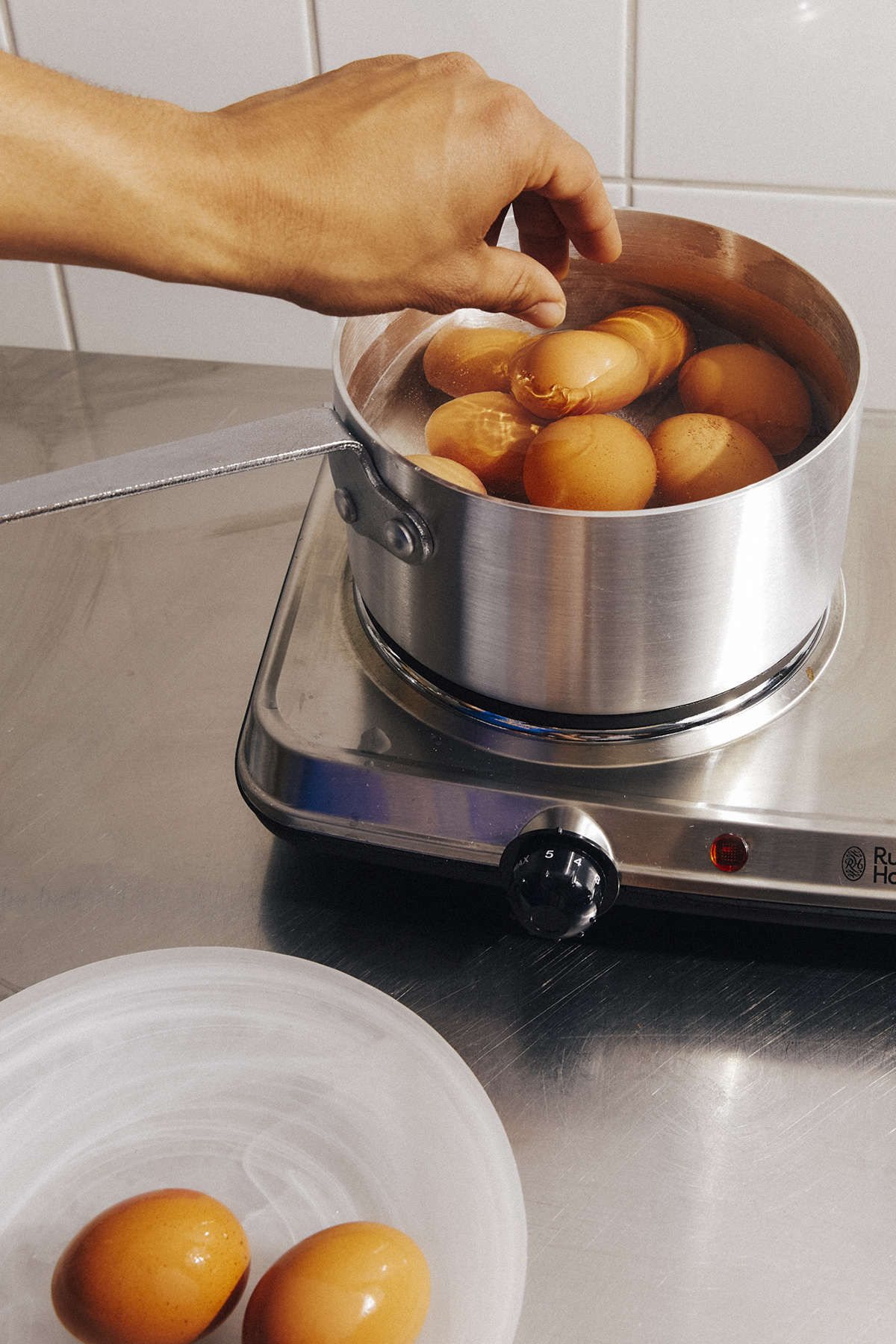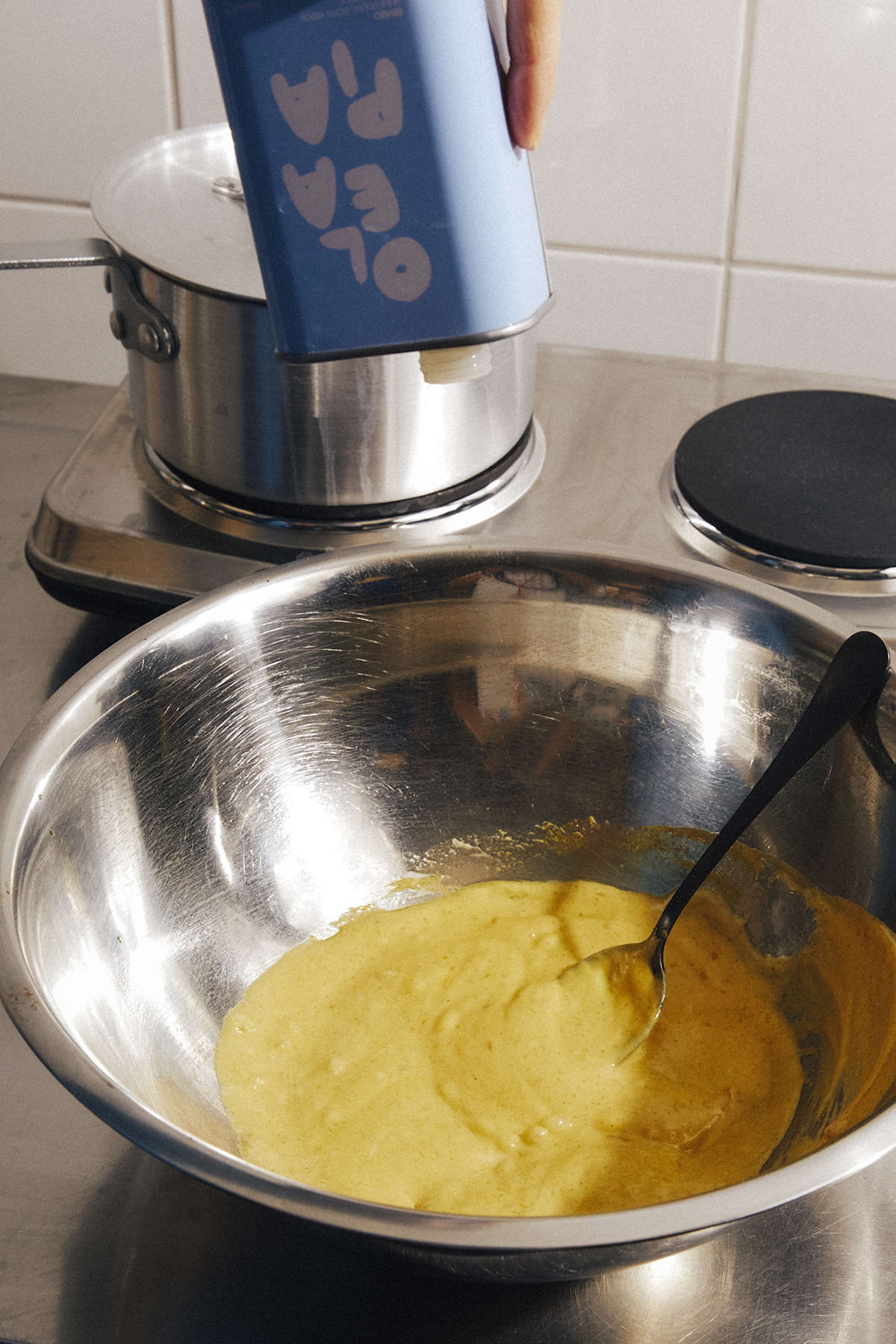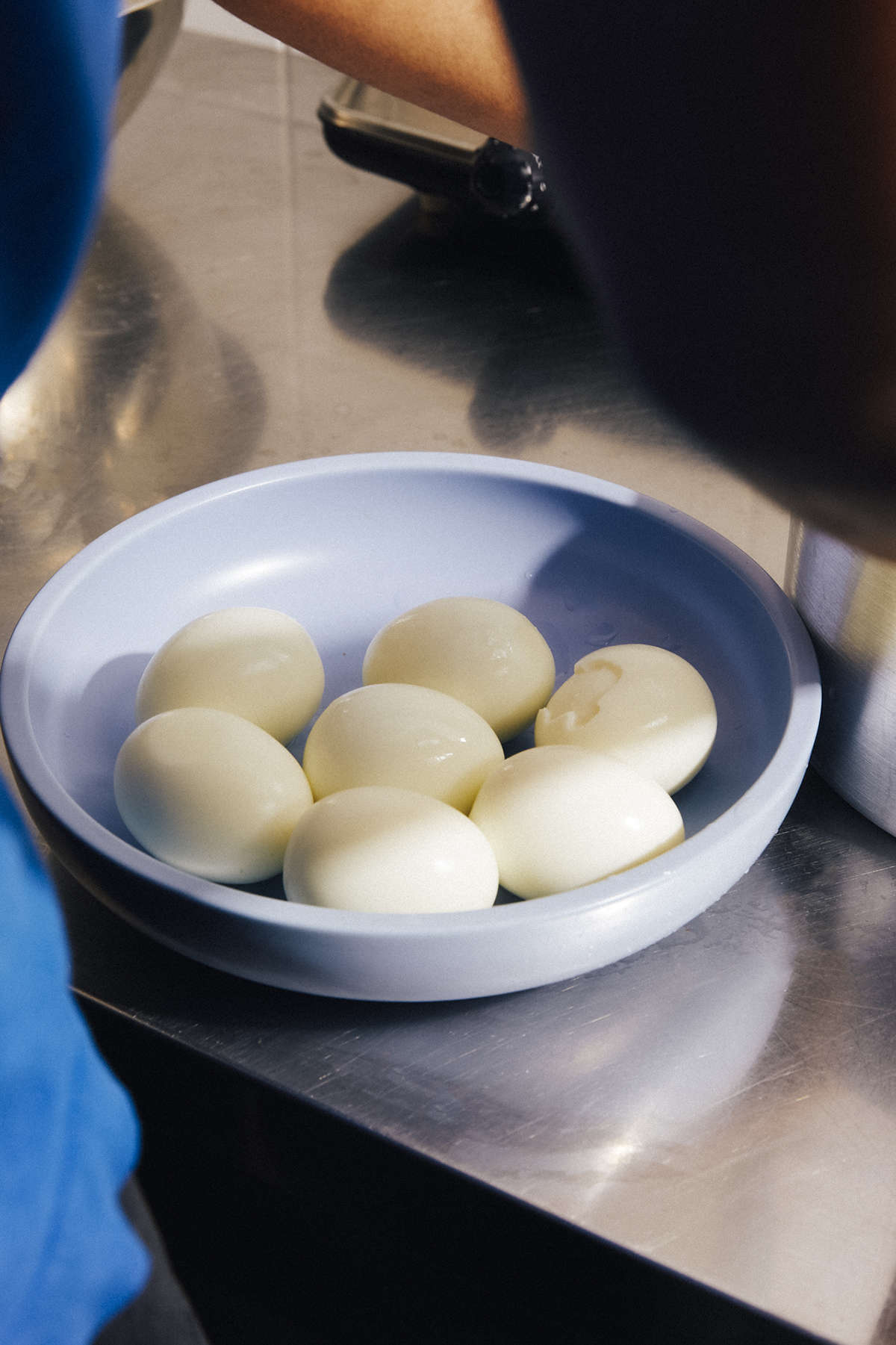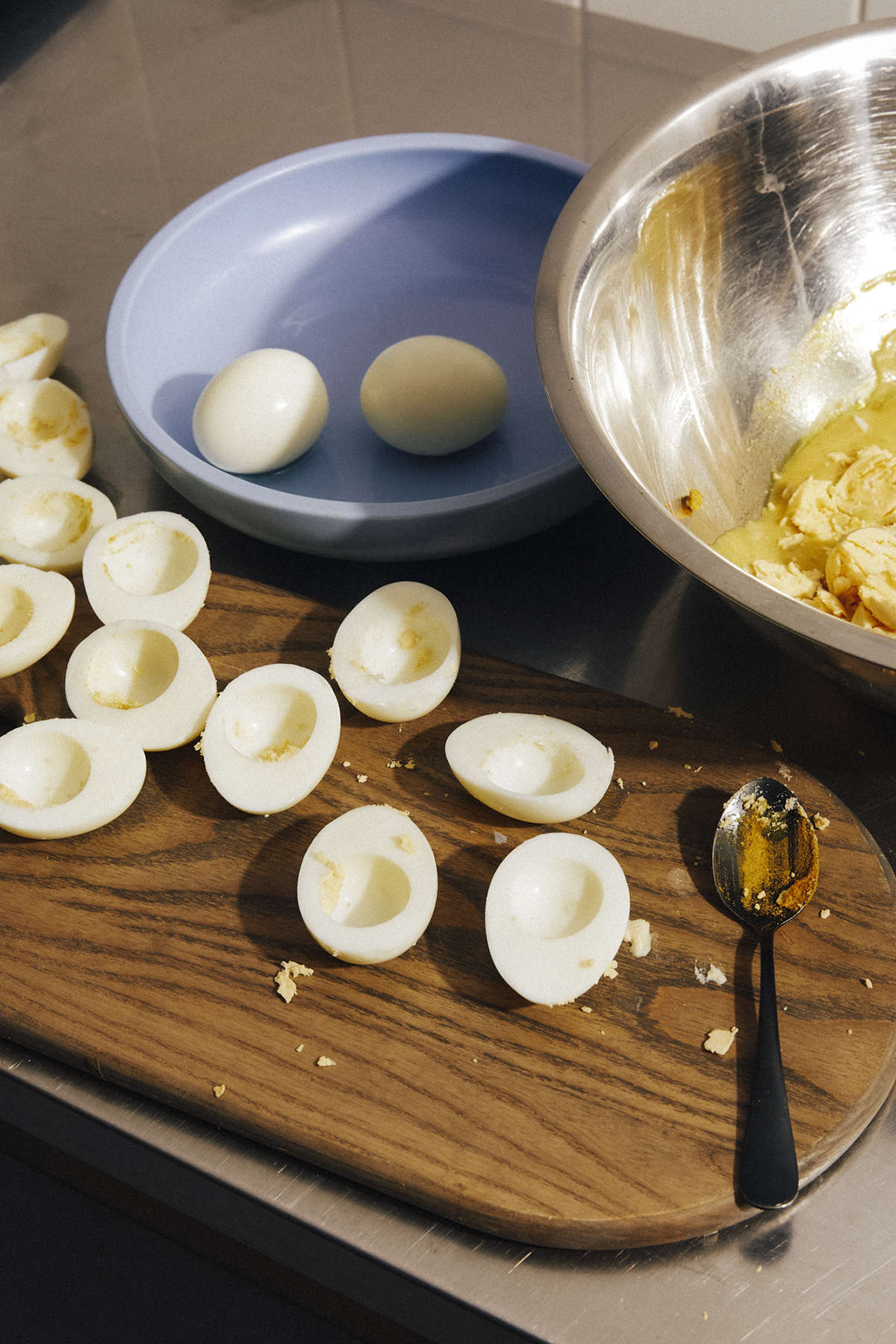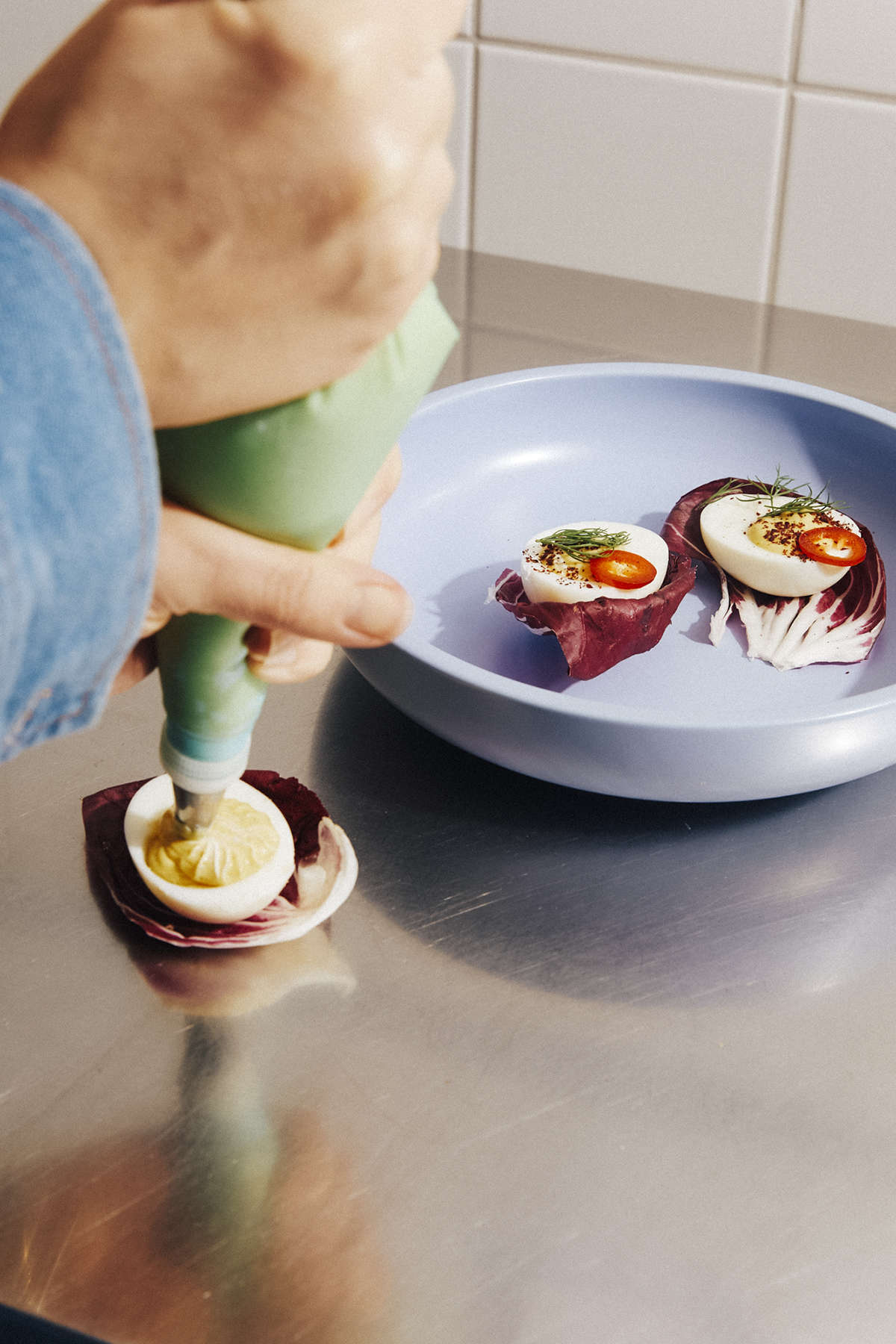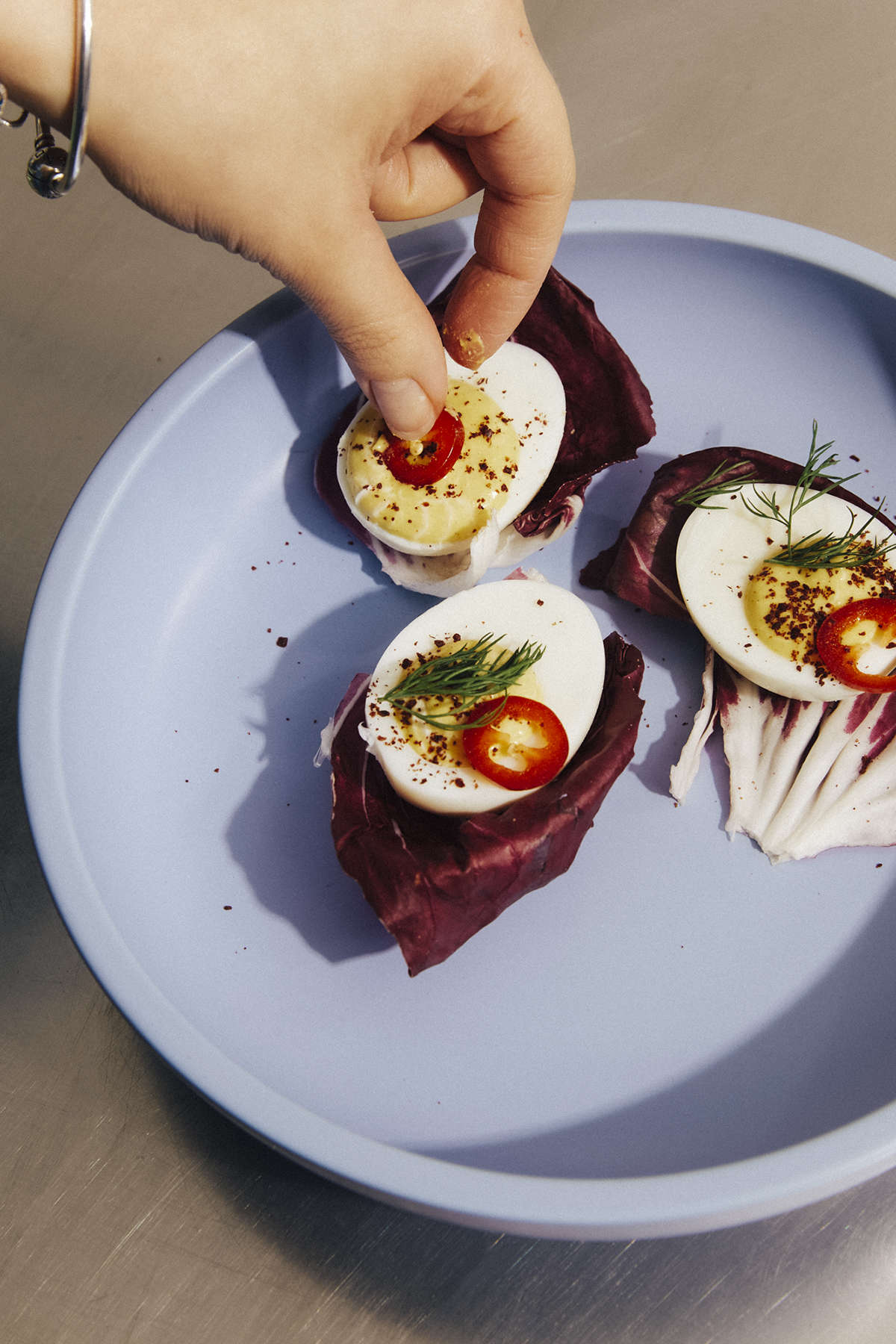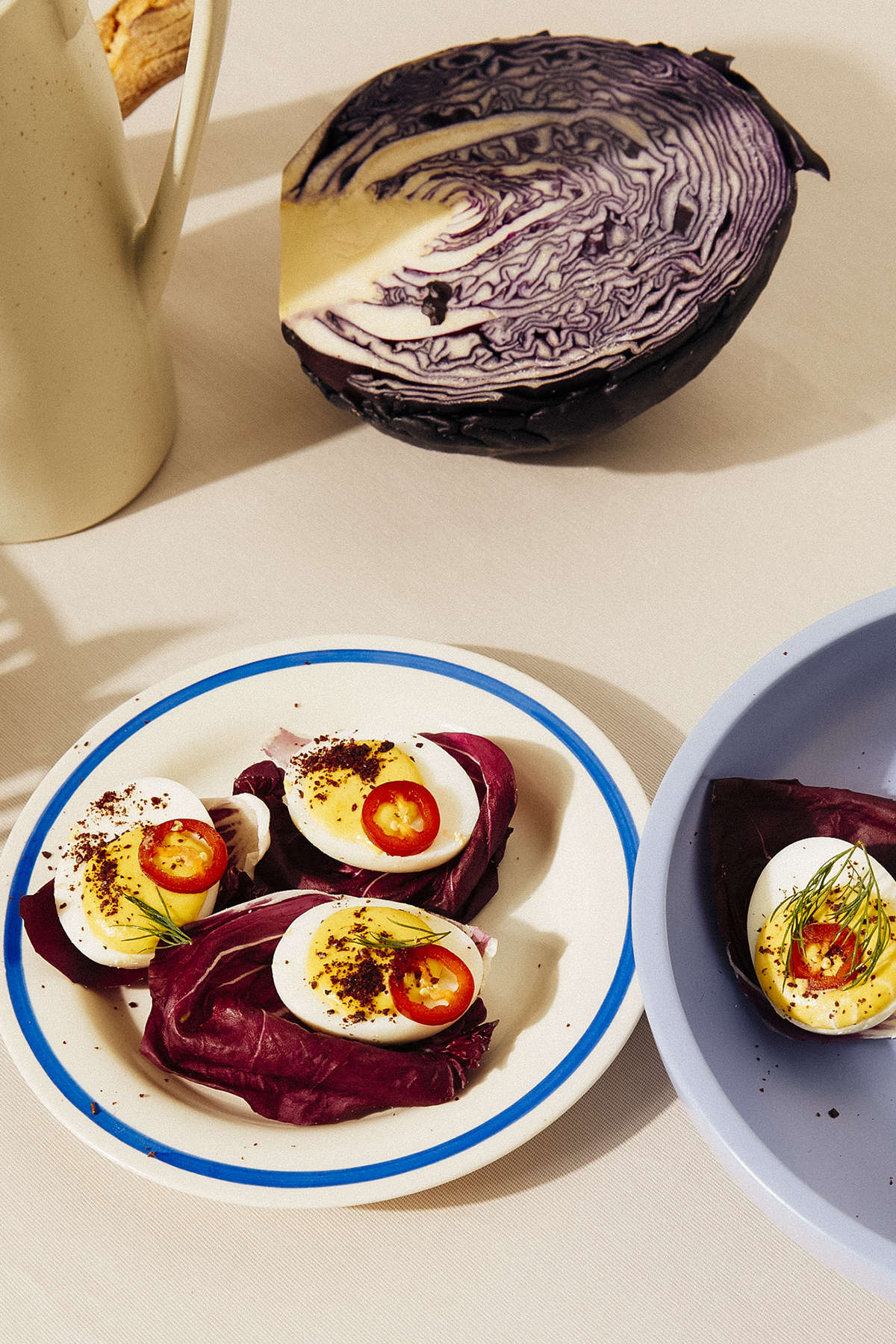 Ingredients (Makes 24)

12 Large free-range eggs
Radicchio (Enough leaves for each)
4 Tbsp of mayonnaise
2 Tsp of Greek yoghurt
1 Tbsp of mango chutney
1-2 Tsp of English mustard
1/2 Tsp of curry powder
2 Tbsp of Extra Virgin Olive Oil
1/2 Tsp of Sumac
Salt & Pepper to taste
1 Red chilli (optional)
Mirco herbs (optional)
Method
Start by hard boiling your eggs. We boiled ours for about 10 minutes. Once boiled, take the eggs off the heat and leave to cool.
Whilst you wait, make a start on the yolk mixture. Grab a
large bowl
and mix together the mayonnaise, yoghurt, mango chutney, mustard, curry powder,
olive oil,
salt and pepper.
Prepare your serving plate by laying out the radicchio leaves.
Once the eggs are cooled, you can get on to peeling them. We find it's easiest to gently tap them on a hard clean surface to break the shell, then start peeling.
Once peeled, carefully scoop out the egg yolks into the mixing bowl with the other ingredients. Whisk everything together really well until the mixture becomes slightly stiffer.
Place the halved egg whites onto the radicchio leaves. Spoon (or pipe) the yolk mixture back into the hole of the egg whites.
Top with a sprinkle of sumac, sprig of dill, and slice of red chilli (for an extra kick).
Strawberry & Rose Balsamic Shortcakes
Leave a comment