Vegan Dips & Devilled Crisps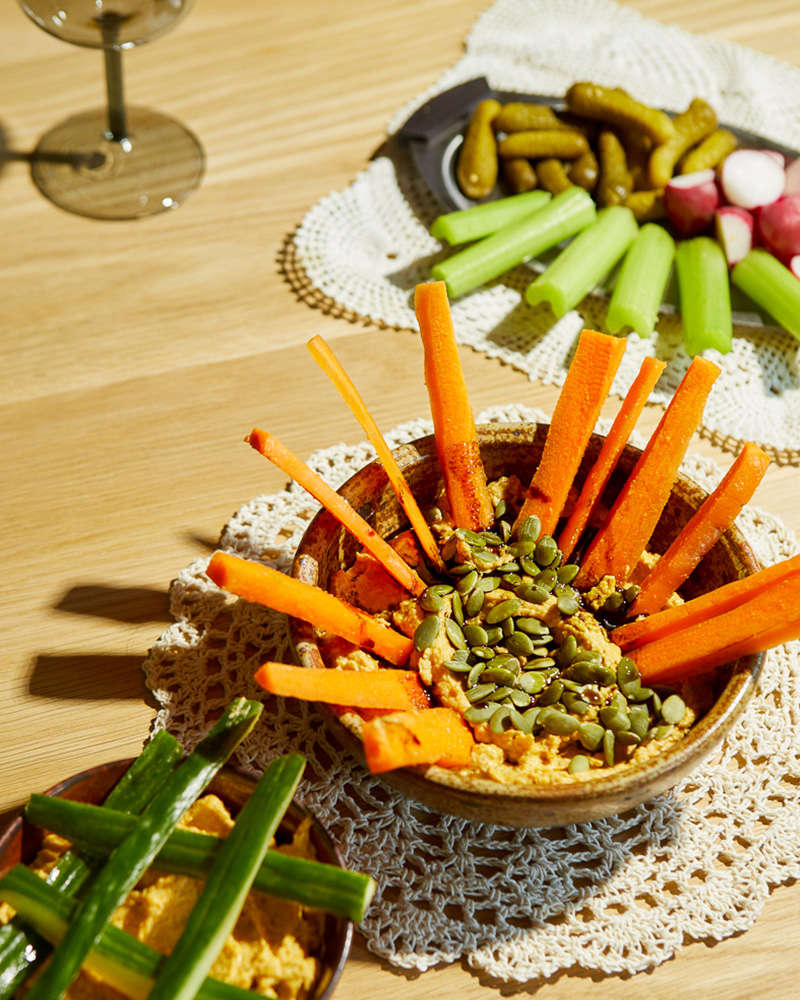 Really good vegan dips for crisps and crudités, two ways. Impress your friends or enjoy all to yourself.

Tangy, creamy, gluten free and vegan. Plus it's easy and takes less than 10 minutes (if you don't count time spent arranging chopped vegetables on fancy plates).

Mix all ingredients in a bowl. Chop a variety of vegetables for dipping. Arrange, and done!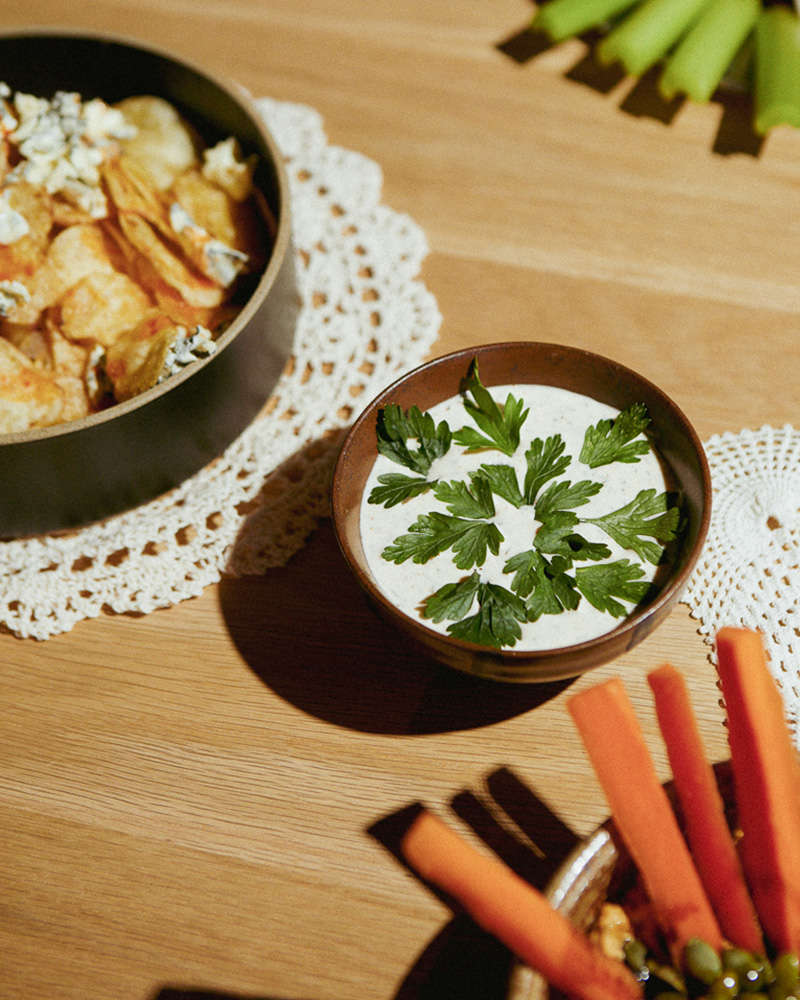 Ingredients
1 jar of vegan mayonnaise
Chopped dill, a couple of tablespoons
1 teaspoon garlic powder
1 teaspoon onion powder
1 tablespoon apple cider vinegar
1 tablespoon pickle juice
Salt and pepper to taste
Ingredients
1 butternut squash
4 garlic cloves
2 tsp harissa
Chickpeas - dried & cooked are best, but a 400g tin if it's handy
2 tbsp tahini
Juice of 1 lemon
1 tbsp bashed cumin seeds
A good pinch of sea salt
Roasted pumpkin seeds and pumpkin oil to top (if you have to hand)
Method


Preheat your oven to 170ºc.
Peel and cube the squash, then toss in olive oil with the garlic cloves in their skins and the cumin seeds. Roast in the oven for 30 minutes or until soft.
Drain and rinse the chickpeas, and then boil in a pan of salted water for 8 minutes.
Add the chickpeas, squash, tahini, lemon juice, garlic (pop them out of their skins) and harissa to a food processor, or all into a large bowl if using a stick blender. Blend for a minute, and add a dash of olive oil and and a little warm water if the consistency is too thick. This bit is really all to taste - I like my blend a little coarser, but keep going if you like a smooth hummus. Season and taste, adding more of anything you like.
Top with toasted pepitas, extra harissa or whatever takes your fancy.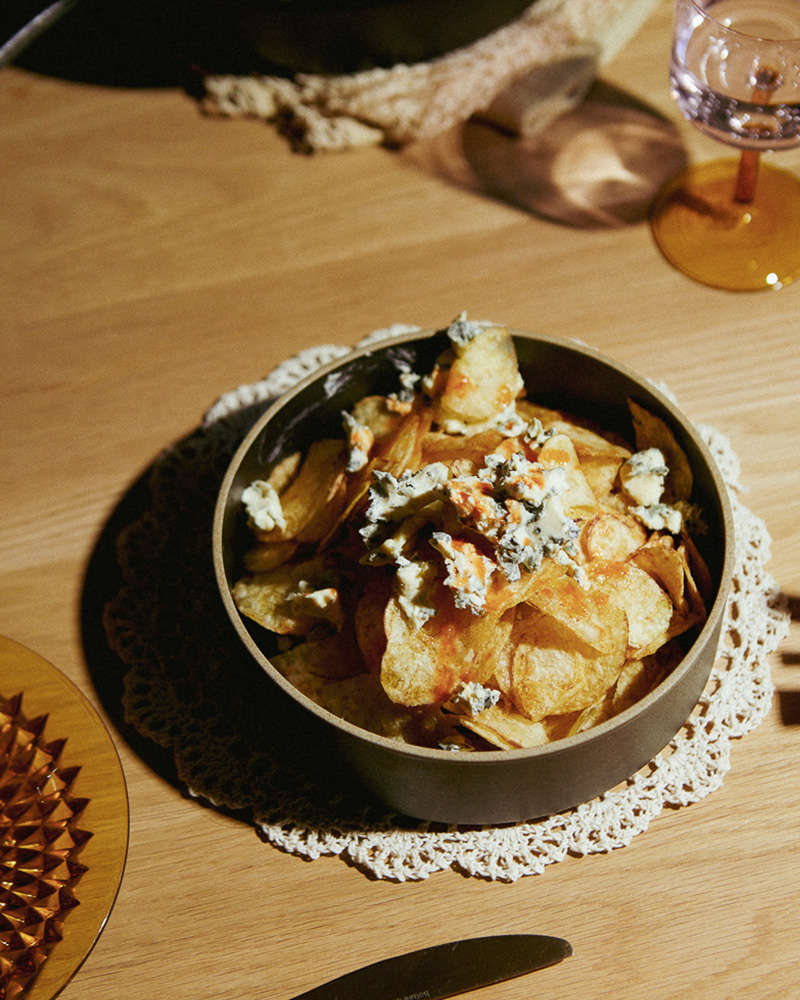 Ok, so to call this a recipe would be ambitious, but we fancied making our potato crisps a little extra and so crumbled on some blue cheese and poured our favorite hot sauce on top. Great for the buffet table, paired with a cold lager.
Leave a comment