Smoked & Spiced BBQ Aubergine
Celebrate the spices of Morocco with this smoky aubergine dish, delicious served as a hearty side, or veggie main. No BBQ? No problem, it works just as well in the oven.

P.S. We think this dish is best enjoyed alongside our

Atlas Cedar scented candle

. Inspired by the remote mountains of Marrakesh, Atlas Cedar is unique blend of cedar wood, olive lead and white musk.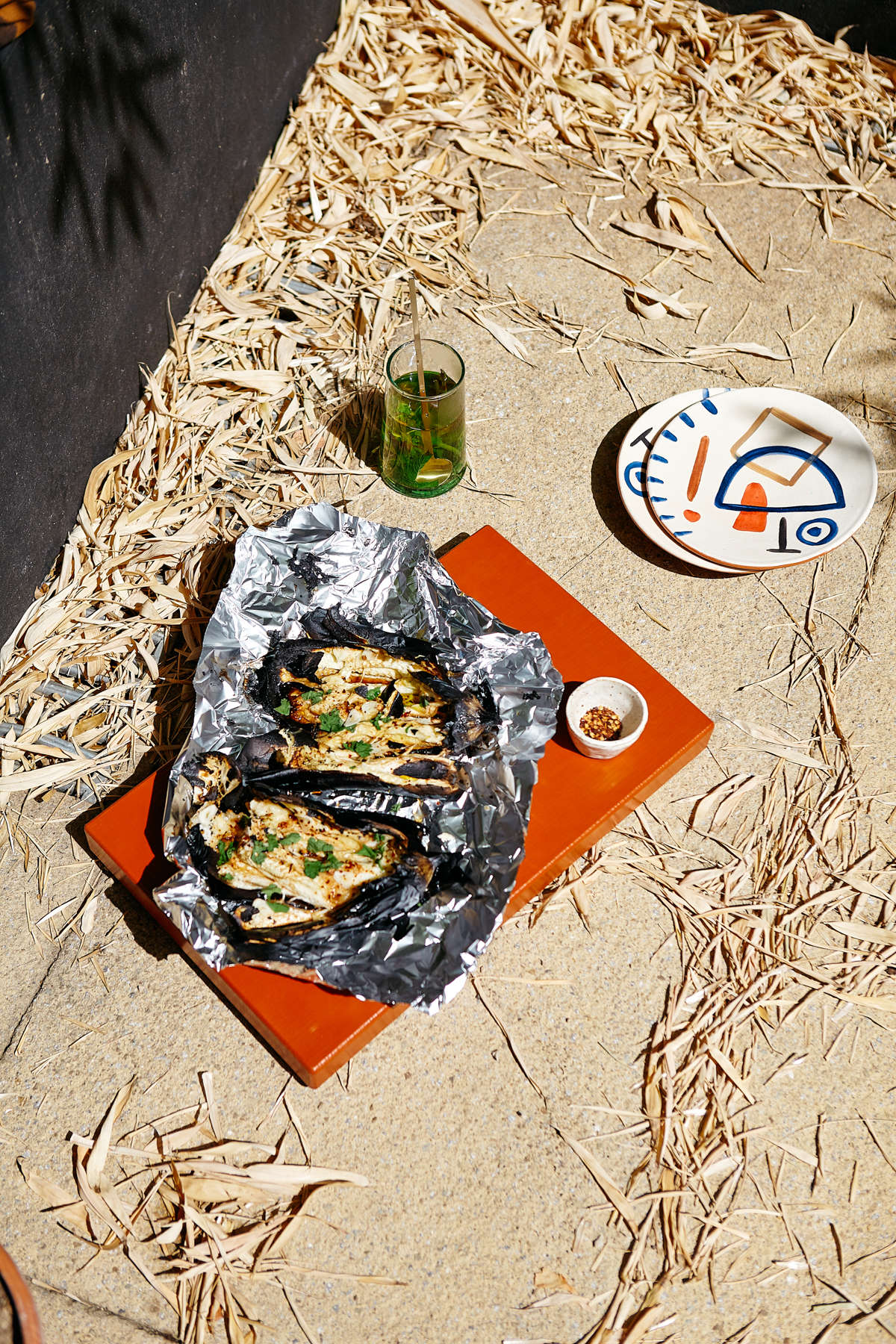 Ingredients

1 Large Aubergine
Drizzle of Olive Oil
Pinch of Salt
1/2 Teaspoon Cumin
1/2 Teaspoon Coriander Seeds
1/2 Teaspoon Chilli Flakes
Make It

Slice an aubergine in half length ways, drizzle with olive and season with plenty of salt and your selection of spices.

Wrap the whole aubergine halves together in foil and bake in an oven at 200 degrees celsius, until flesh is soft and velvety, around 30 minutes.

Or, for a delicious smokey flavour roast over BBQ coals.

Serving idea: Drizzle with tahini and lemon, and top with fresh mint and coriander. Serve with flat bread.
Leave a comment