Smacked Cucumber Salad Recipe
Made even better with Nojo's Yuzu Salad Sauce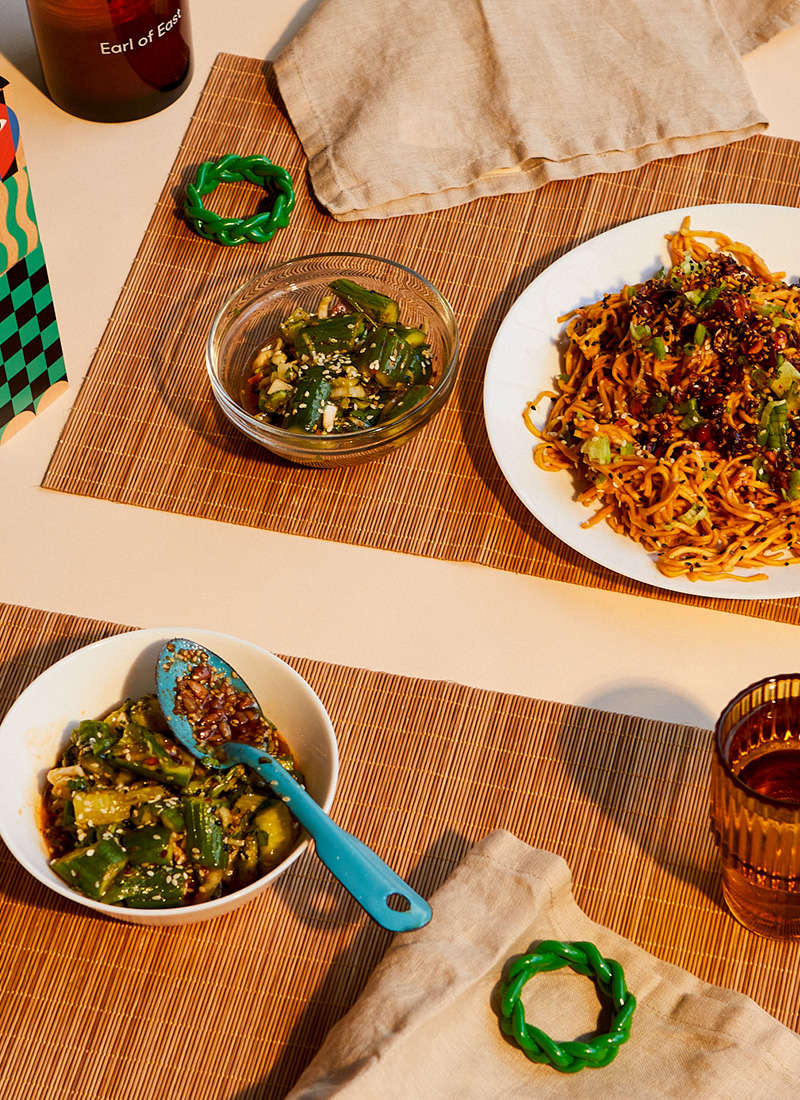 Our non traditional take on the much enjoyed smacked cucumber dish of Southern China, this super easy & very tasty recipe is full of salty sweet heat and plenty of freshness. We'd recommend making plenty, as the delicious pickle-y cucumbers are really moorish, and make a super addition to a lunchtime rice bowl or alongside any number of dishes. Plus, you can easily adapt the recipe to suit your meal, for example by swapping the soy and rice vinegar for a lime and fish sauce number.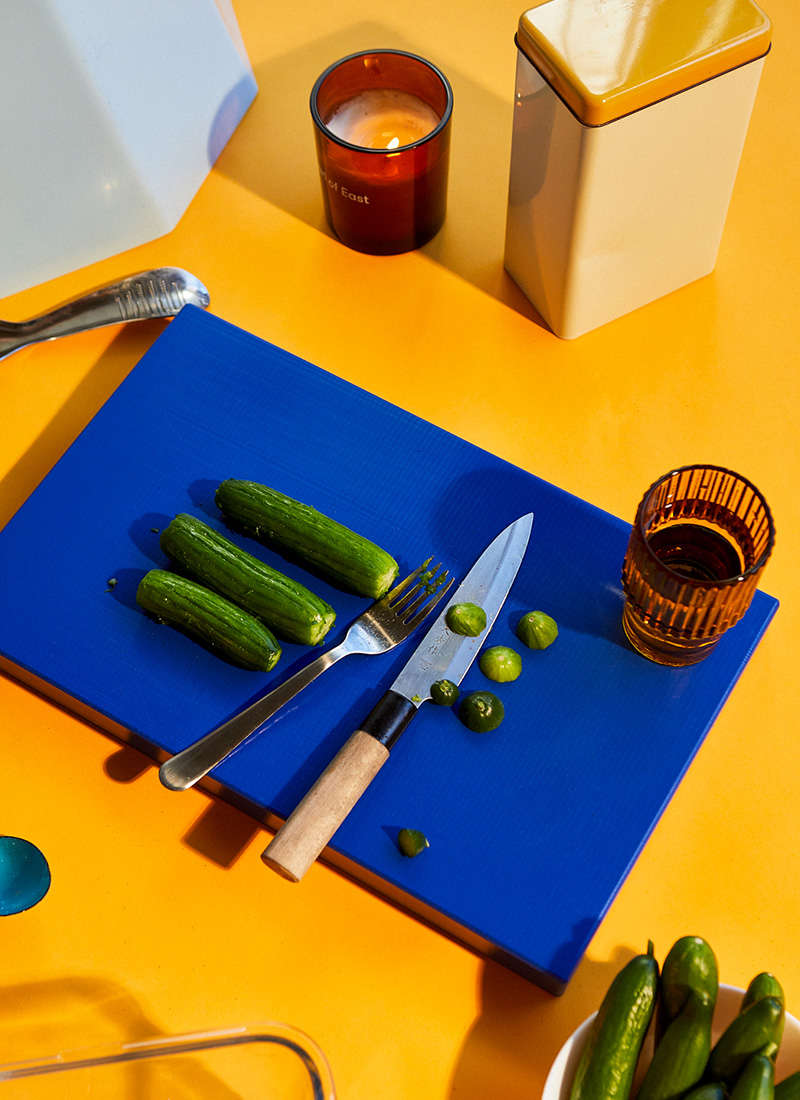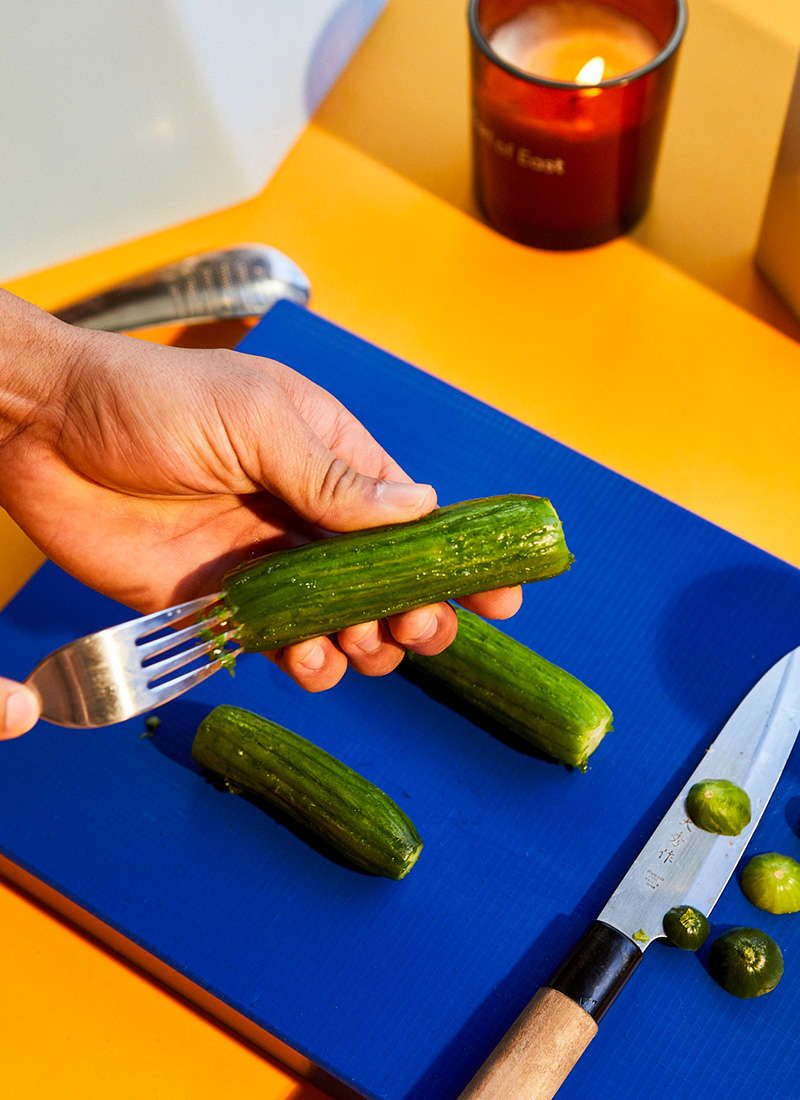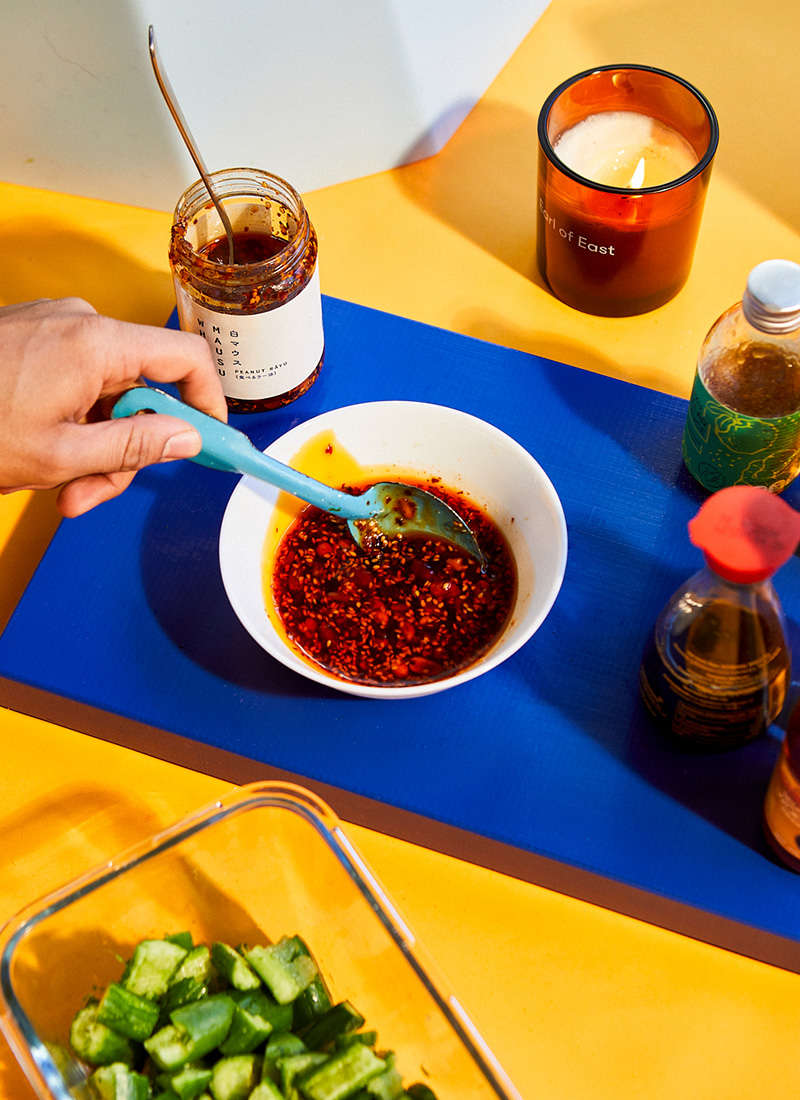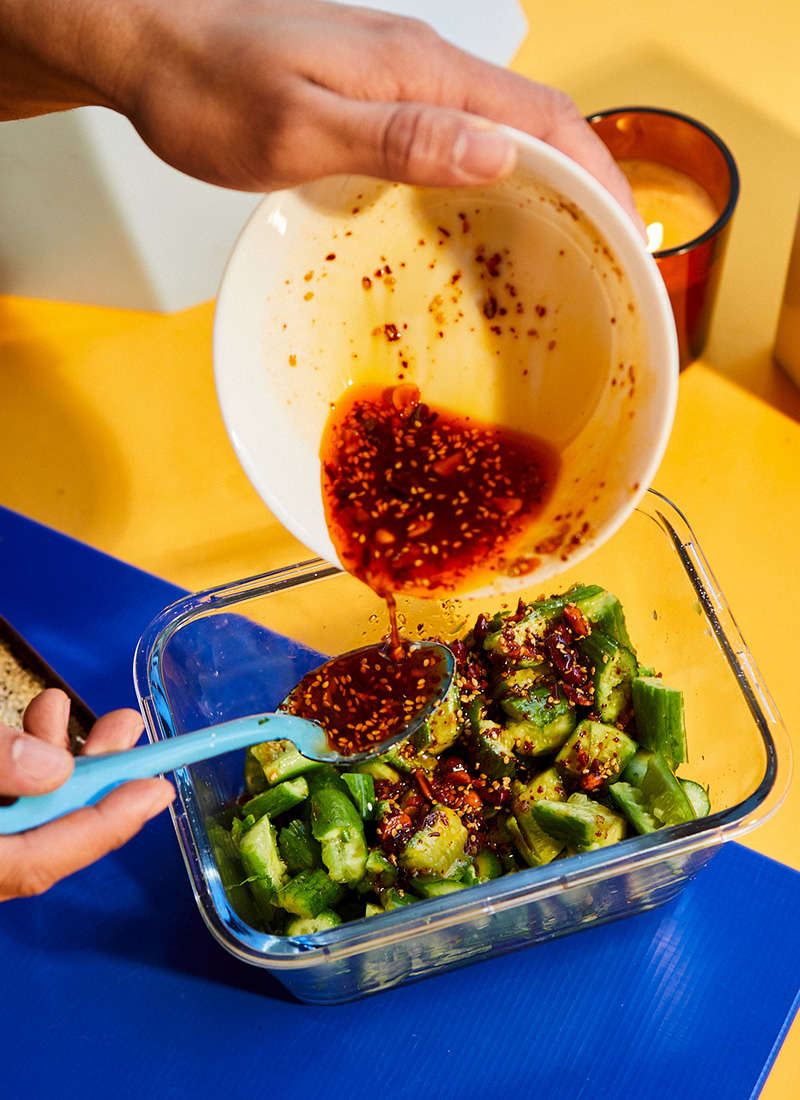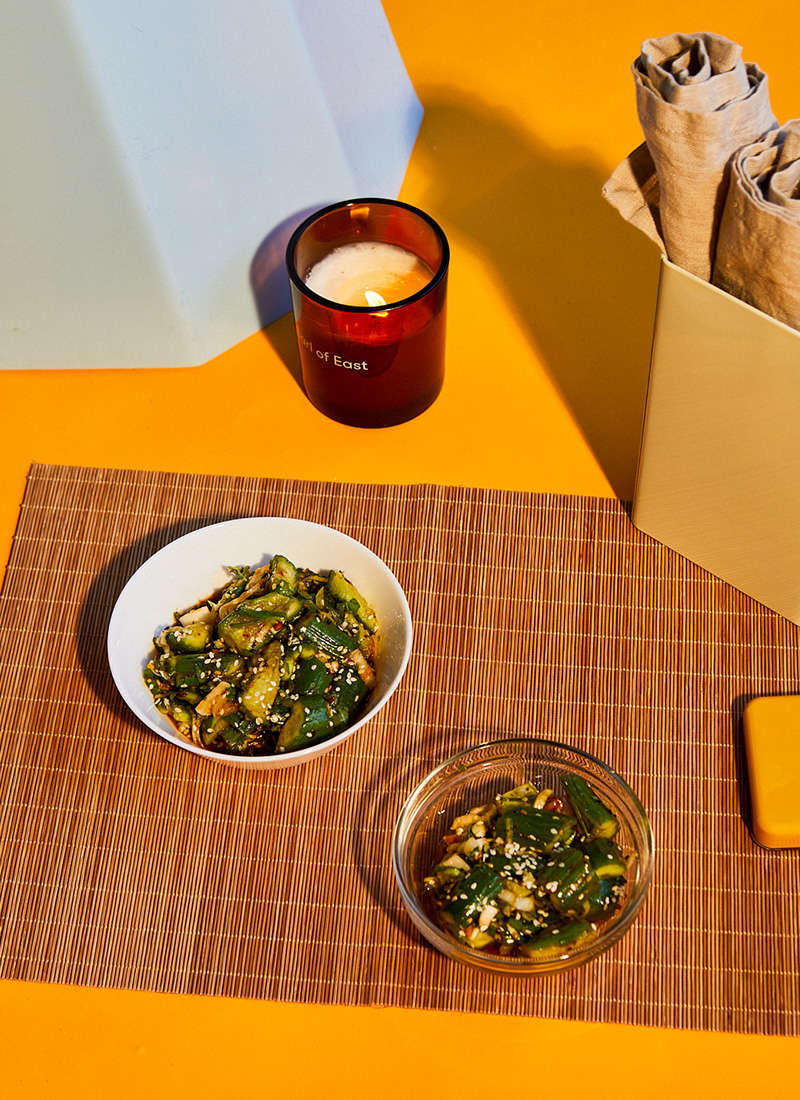 Ingredients
2 large or 6 small Egyptian/Persian cucumbers (the smaller are less watery and have thinner skins, so go for these if possible).
Sea salt
5 spring onions, finely sliced
1 heaped teaspoon for fresh ginger
1 plump clove of garlic, grated
¼ cup of rice vinegar
1 tablespoon of soy sauce
1 tablespoon of sesame oil
1 tablespoon of either maple syrup, dark brown sugar or honey
Toasted sesame seeds
A bunch of fresh coriander
Method

To begin, score the outside of your cuces with a fork, plowing lines into them to be occupied by the sauce - all the better for big flavour. If you're using big English cucumbers, halve them and scoop out the seeds with a teaspoon before flipping back over face down.
Take the ends off your cucumbers, and then, either with the side of your knife or with a rolling pin, smack them firmly so that they split in half. Chop them into mouthful sized bites, then place in a bowl and salt with around a half a teaspoon of seasalt. Set aside for 10 minutes and begin your marinade.
Add your ingredients to a bowl and mix well. Adjust to your taste here. We like plenty of chilli bits (and use the
White Mausu Rayu Sauces
), some sweetness from the honey and umami from the soy. We also go heavier on the ginger and garlic, but best to start modestly and add if desired.
Rinse your cucumbers and drain well, then add your marinade and coat. Add your chopped spring onions and coriander, plus a good amount of toasted sesame seeds. Cover and refrigerate for an hour before serving.
If you've any leftovers they will keep for a couple of days when sealed in the fridge.


Leave a comment