Chilled Sesame & Peanut Noodles Recipe
Topped with White Mausu's Peanut Rayu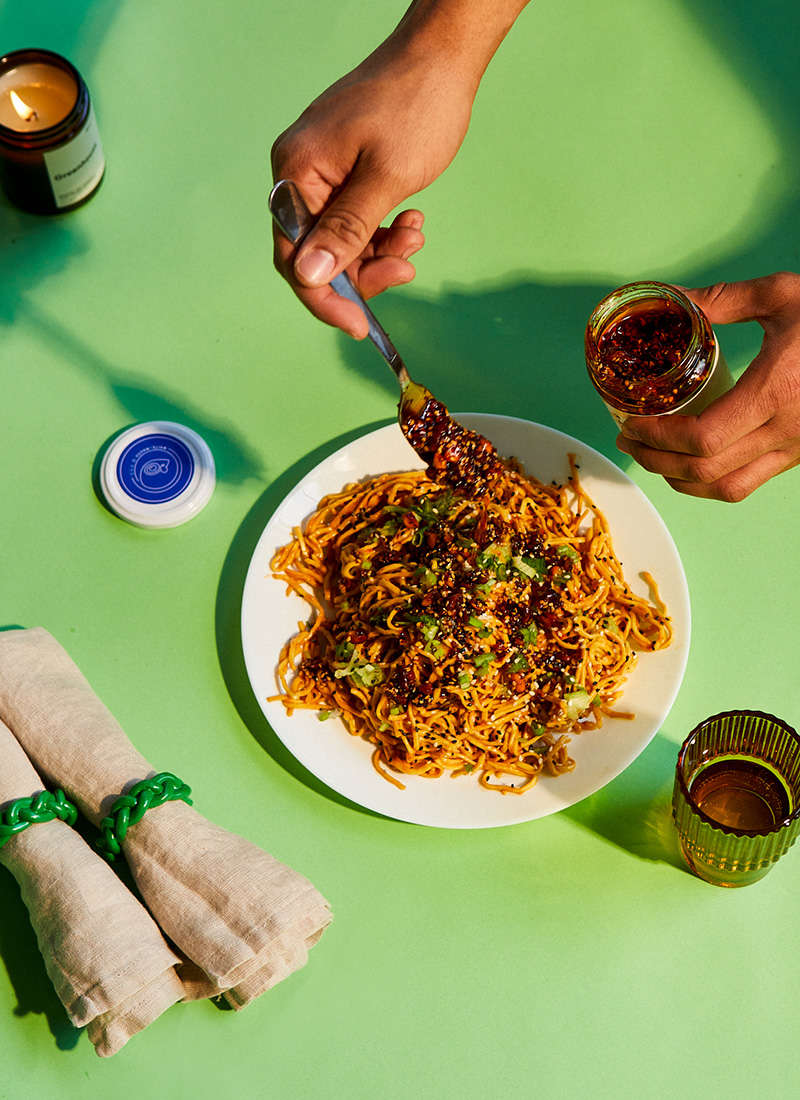 Our take on a delicious East Asian sesame noodle dish, which a good friend once shared with us. Recently we've been topping it with White Mausu's Peanut Rayu for a little extra spice (and crunch). Make plenty, so that you have leftovers for tomorrow's lunch box.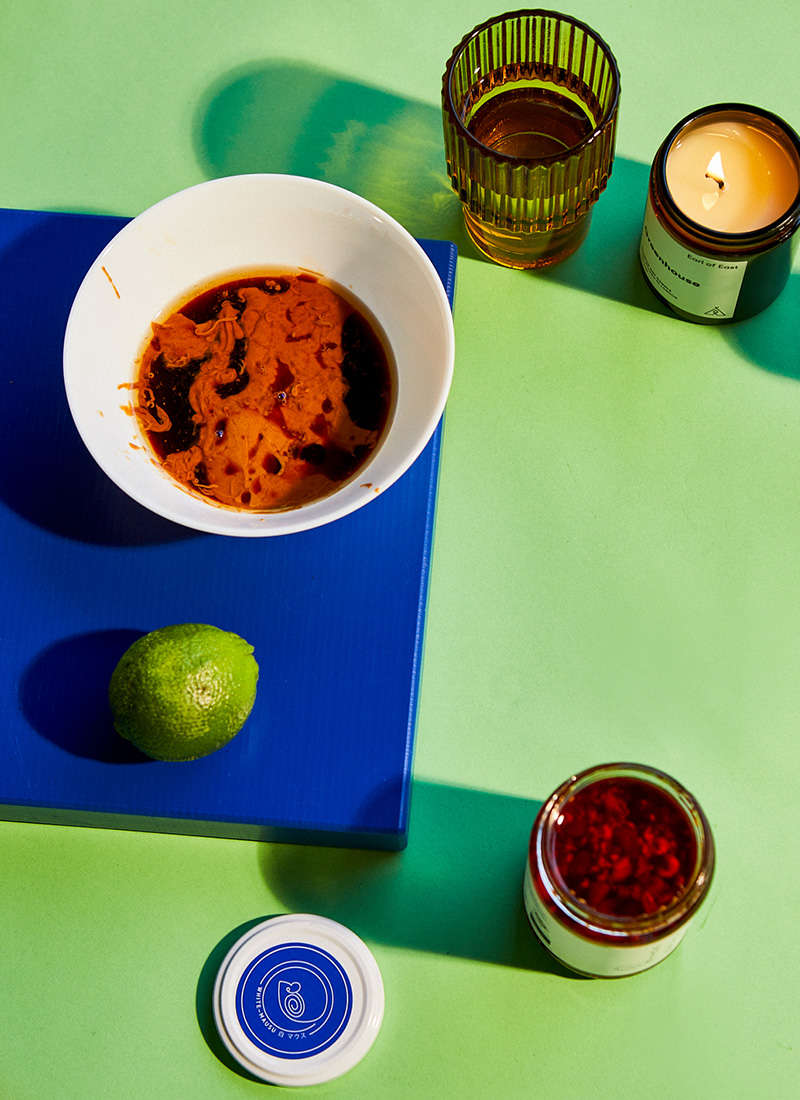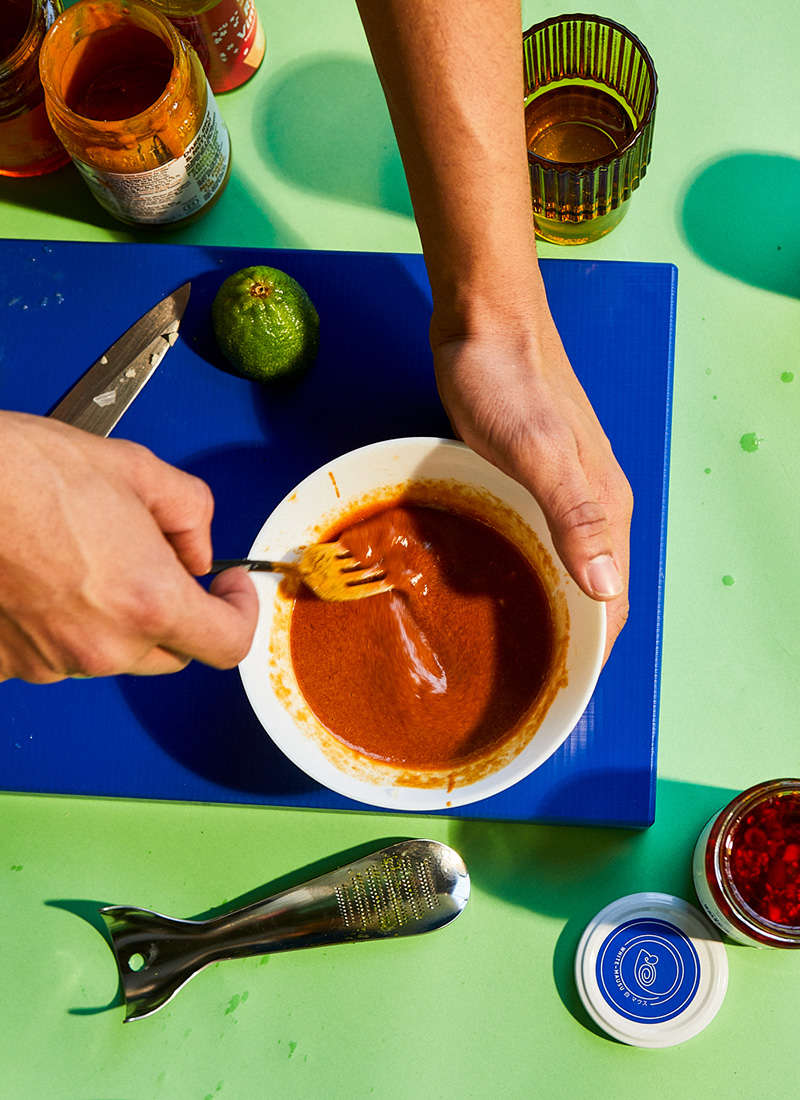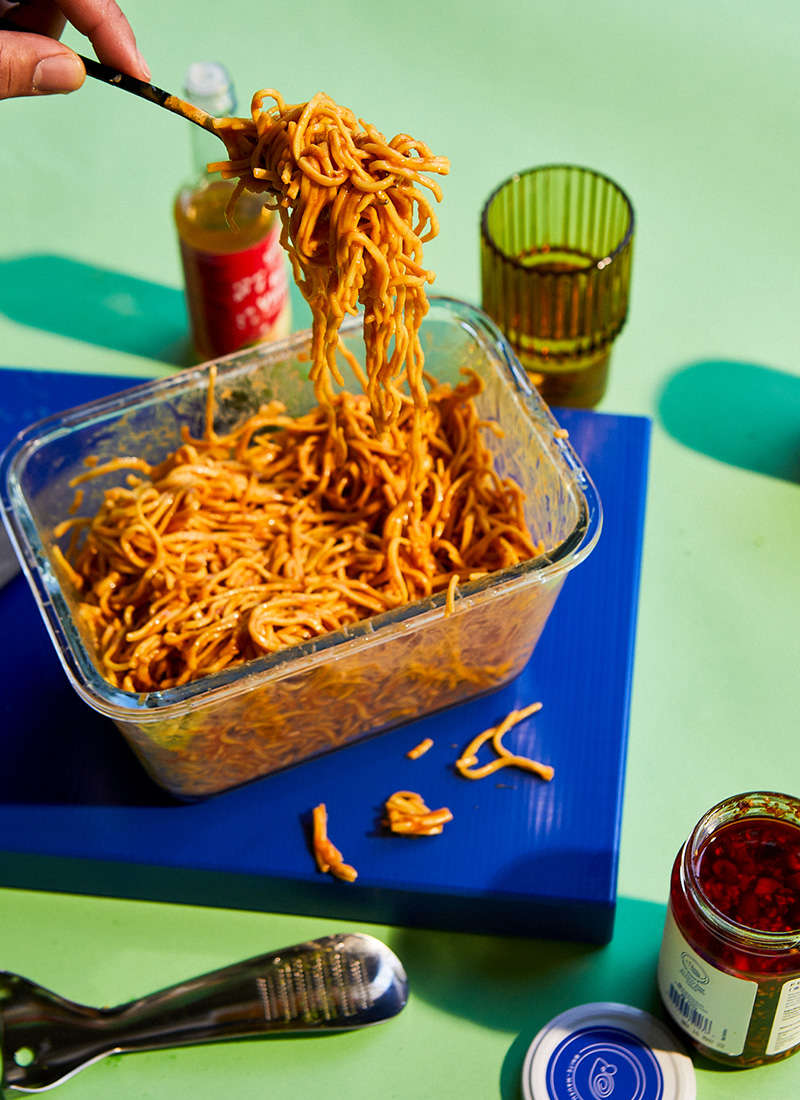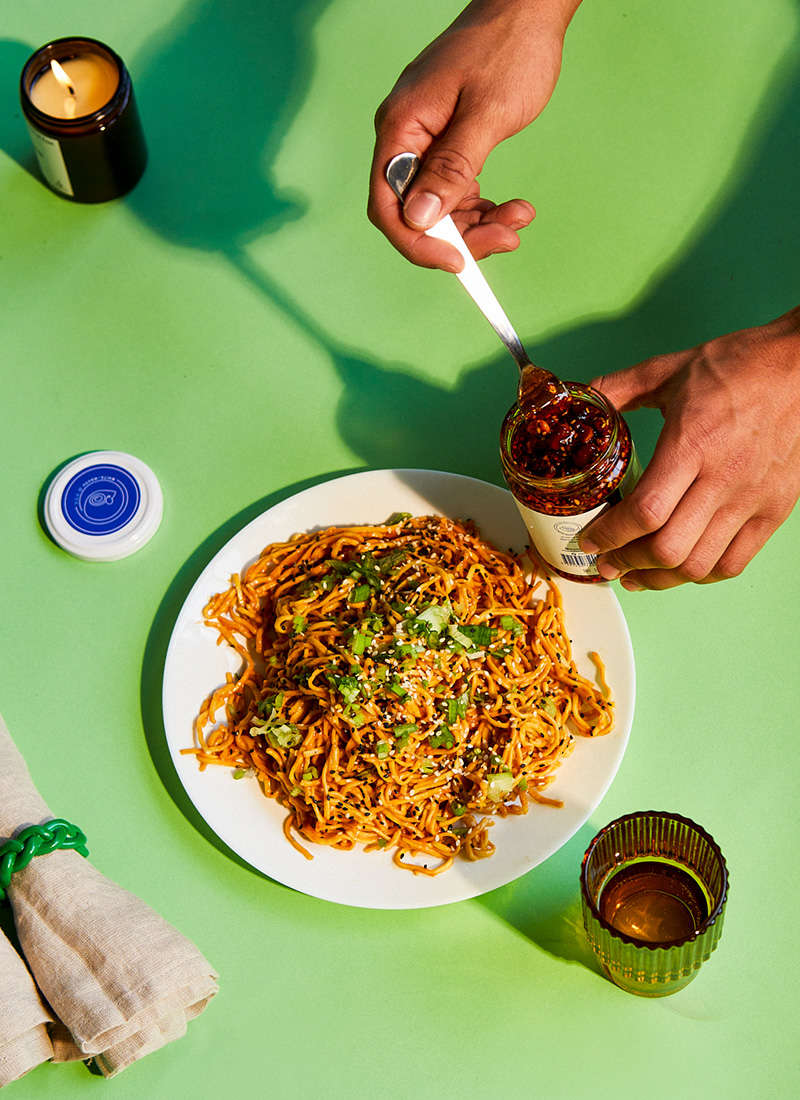 Ingredients
One packet of noodles (your choice)
2 tbsp sesame oil
1 ½ tbsp of smooth peanut butter
1 tbsp honey
1 tbsp rice vinegar
1 clove of garlic, bashed or minced
Zest and juice of 1 lime
½ tsp grated fresh ginger
3 spring onions
1 tbsp sesame seeds, toasted
Method

Take a packet of your favourite noodles (we're using egg noodles here, though ramen noodles or soba will be great, or even a packet of instant noodles (if you leave out the seasonings). Cook according to instructions, then leave them to cool in cold water, or if preferred you can drain and set them to one side whilst still warm (cooler is tastier we think).
In a medium bowl mix together your sesame oil, peanut butter, honey, rice vinegar, lime juice, garlic, ginger, soy sauce and your hot sauce if using. Taste and adjust as you please. More sweetness? Add honey. More zesty tartness? Another half a lime. Like things spicy? Sriracha or similar.
Chop your spring onions and herbs, and toast your sesame seeds.
Mix the prepared noodles into your sauce, and toss to coat well. Place onto a serving dish, then sprinkle with the chilli sesame seed mix and the chopped spring onions and coriander. Top with a generous amount of
White Mausu's Rayu of choice
.
If wished, you could really make a meal of this and add a heap of vegetables, prawns or shredded chicken. Cucumber, mangetout, Kohlrabi and peppers would all work nicely.
Leave a comment