Zhug
We are still not entirely sure of the pronunciation, and have just looked it up and been informed that it also goes by the names sahawiq, bisbas and mabboj, among others.
Anyhow, the spicy, fresh green sauce of Yemeni origin is not unlike chimichurri, though it has a surprising ingredient. It's delicious in sandwiches, with fish, meat, eggs, roast veg
(we had ours with
roast cauliflower
). Our friend Juliana's hack is to mix it with yoghurt and serve with grilled flatbread as a dip.
It's insanely good, and will keep for a few weeks sealed with a layer of oil on top in the fridge.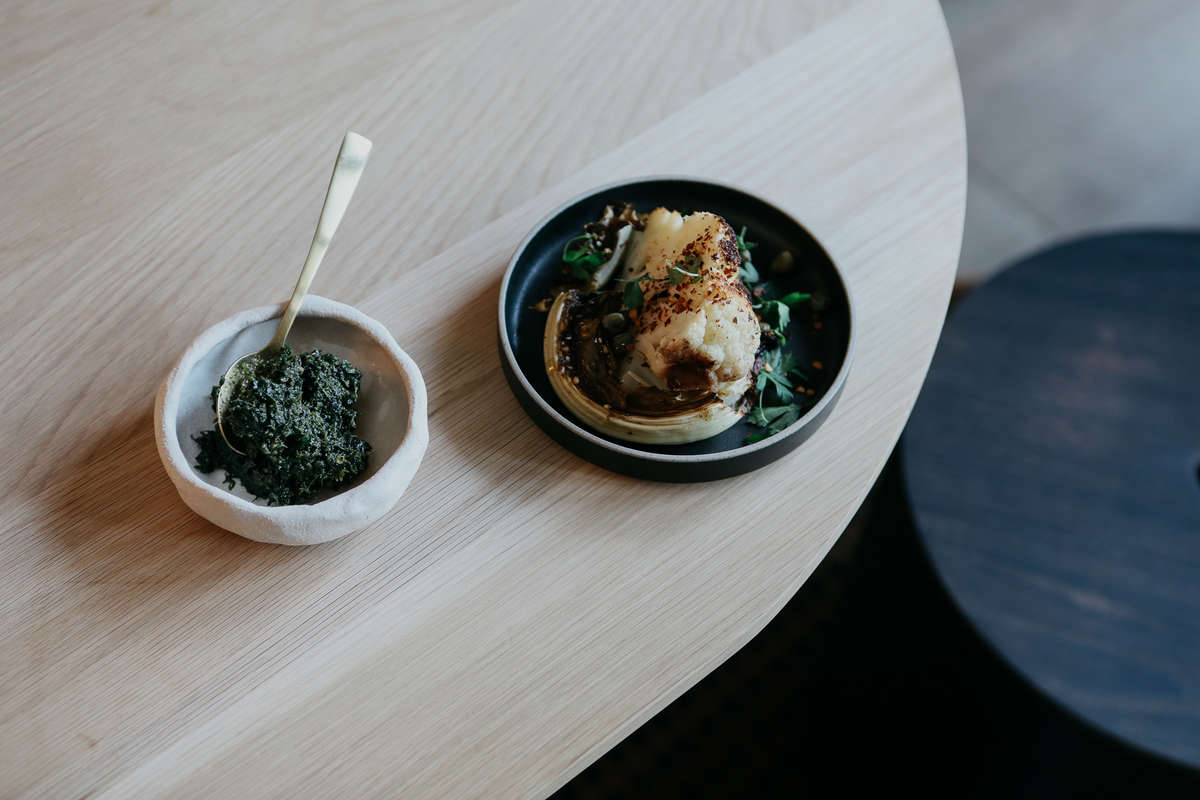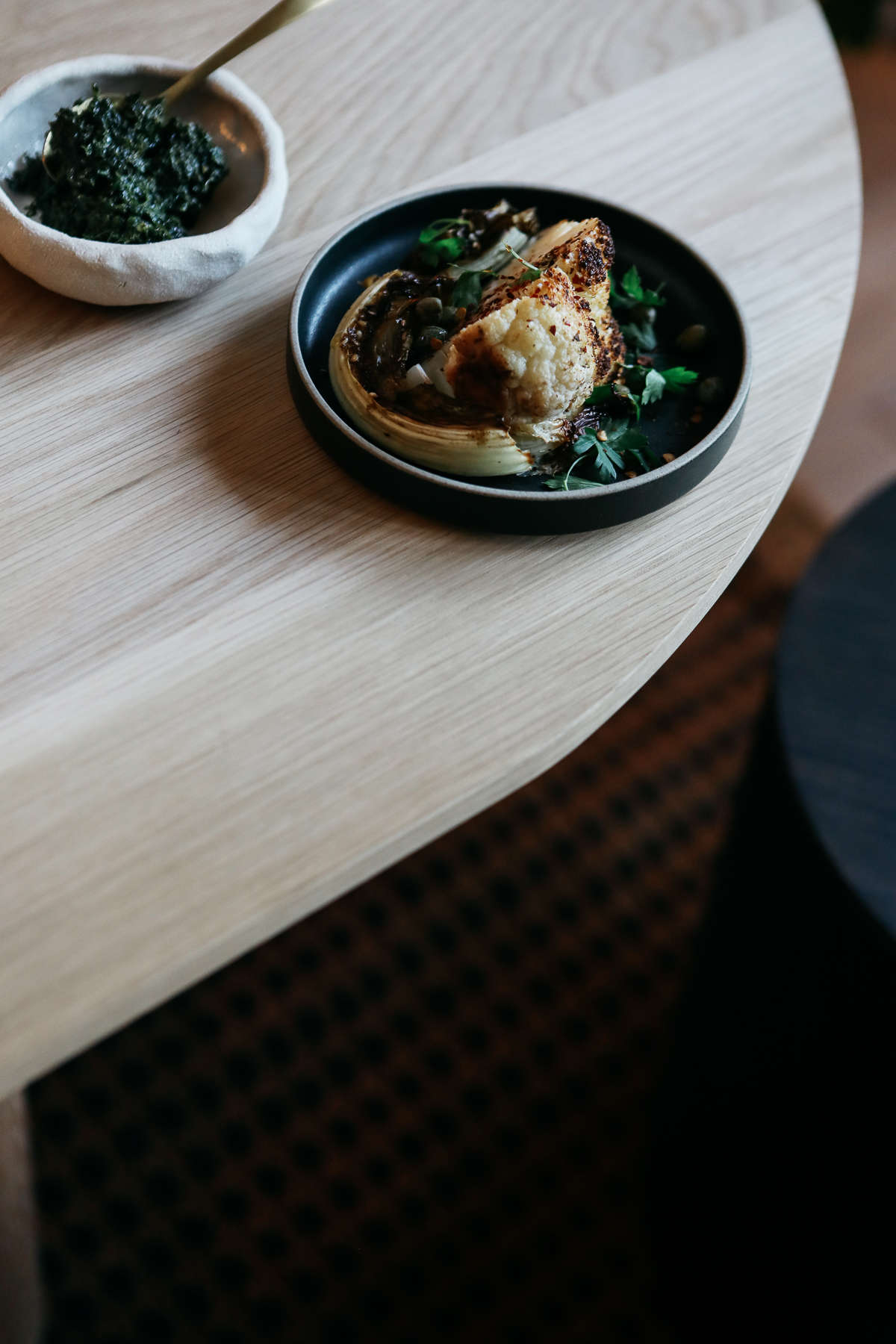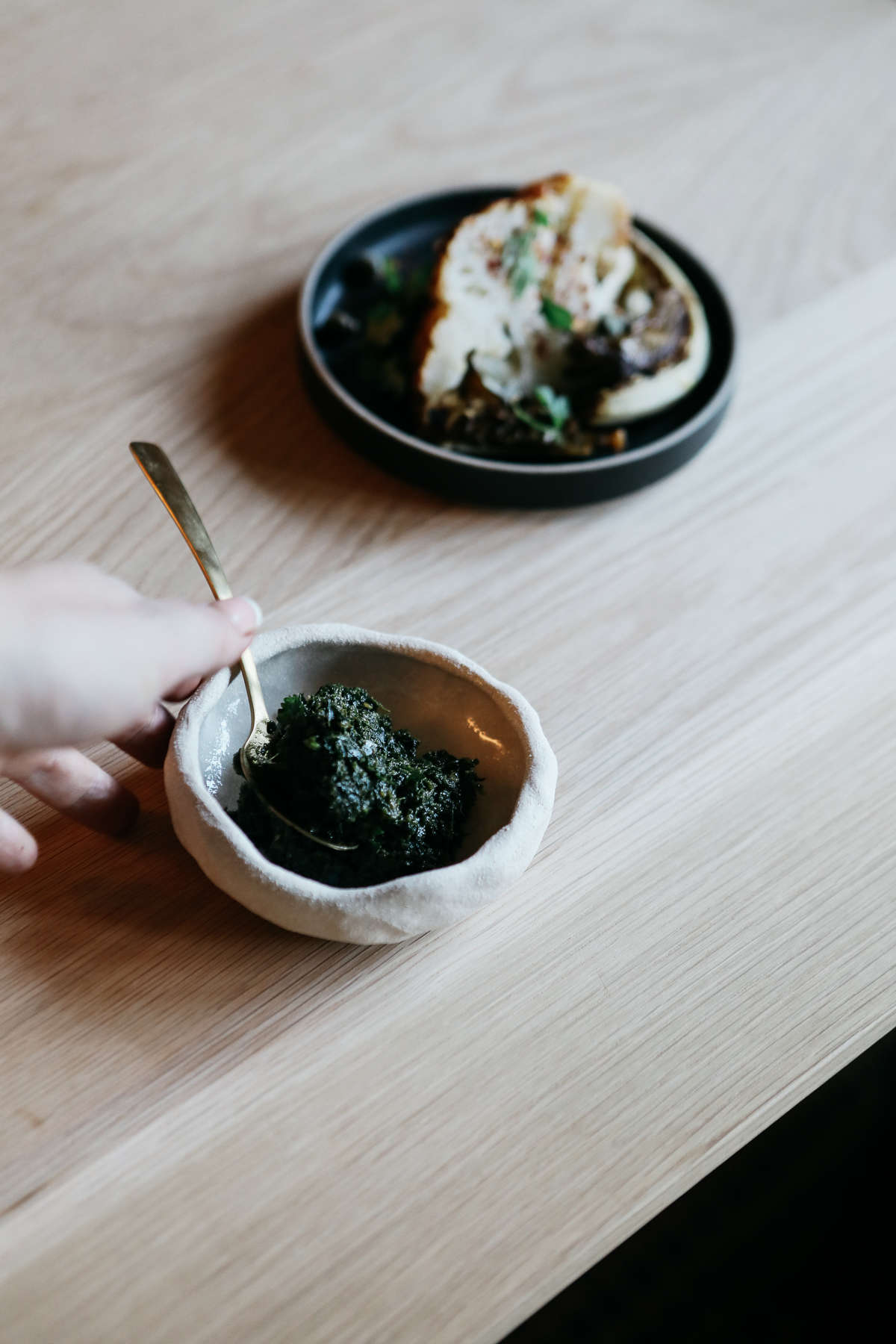 Ingredients
1 - 3 green chillis, depending on type/ how brave you are
2 fat garlic cloves
1 really big bunch of corriander
½ teaspoon ground cardamom
1 teaspoon cumin
½ tsp sea salt flakes
¼ cup olive oil
2 tbsp fresh lemon juice
½ tsp chilli flakes
Method
Crush/ chop/ slice/ bash. Add oil and blend.
Taste and add more oil and salt as necessary.


Leave a comment