Immunity boosting, anti inflammatory, cleansing and really, really tasty.
We've taken the Gimber Hottie and upped the ante, with the addition of turmeric and lemon. The black pepper isn't a conceit - the piperine in it is essential, allowing the body to absorb the curcumin in turmeric up to 2000% more effectively.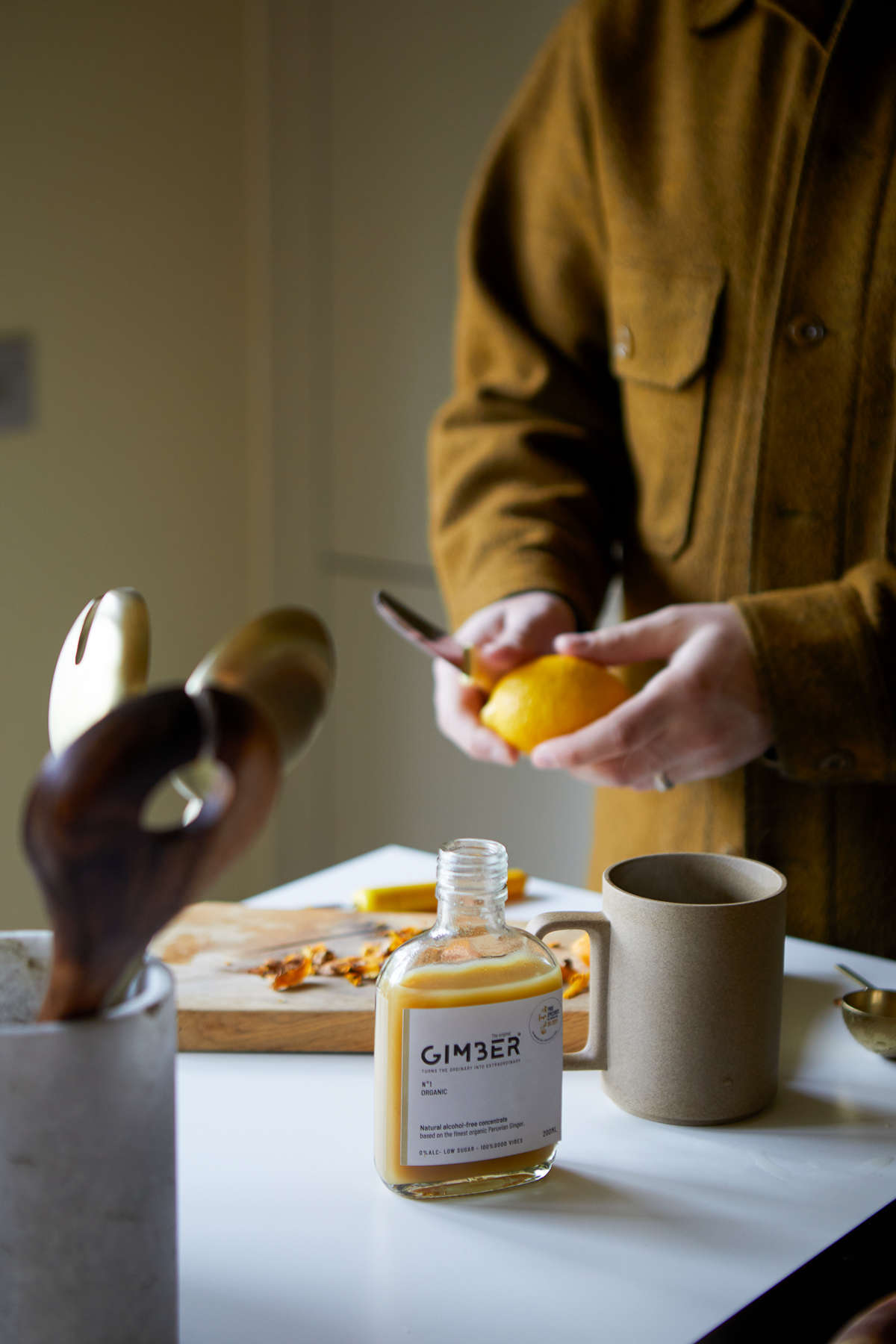 Gimber Hottie
Ingredients
20ml Gimber
200ml hot water
A good squeeze of Lemon
Half a root of peeled turmeric, halved, or ¼ teaspoon of powder .
A couple of bashed black peppercorns
Method
Powdered turmeric is more potent, but we like the earthy taste of the root. If you're using powder, add a little hot water & make a paste, then slowly add the rest of the liquids whilst stirring.
And thats it, the perfect drink to give you a bit of zing.
Leave a comment