Just as welcome at breakfast, lunch or dinner, a frittata is the perfect go to. We've packed ours full of good things from our local grocers, but a frit is a brilliant way to use up anything that might otherwise be for the dreaded trash.

We made a super easy smoked garlic aioli to go with. It'll keep for 5 days if properly covered and refrigerated.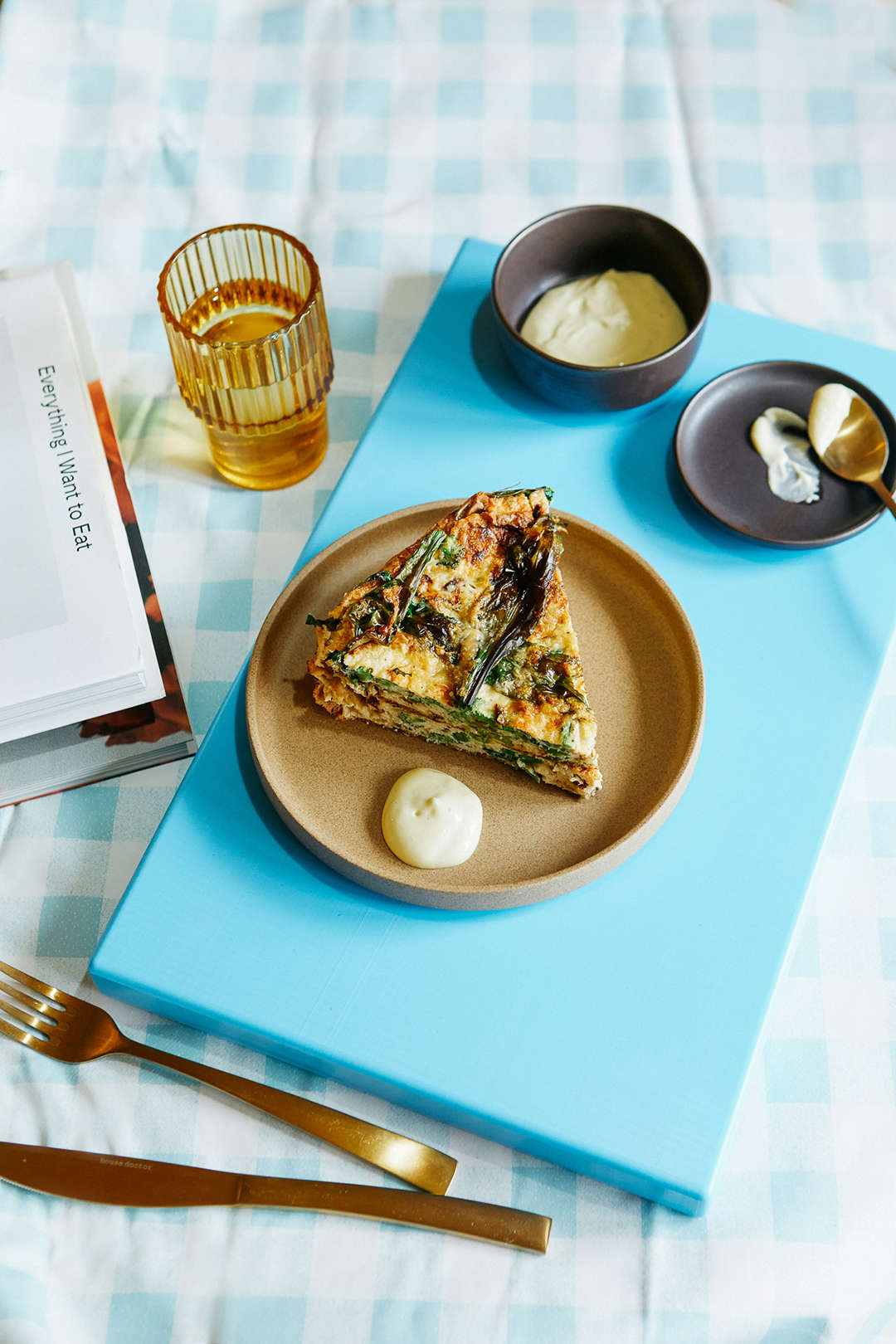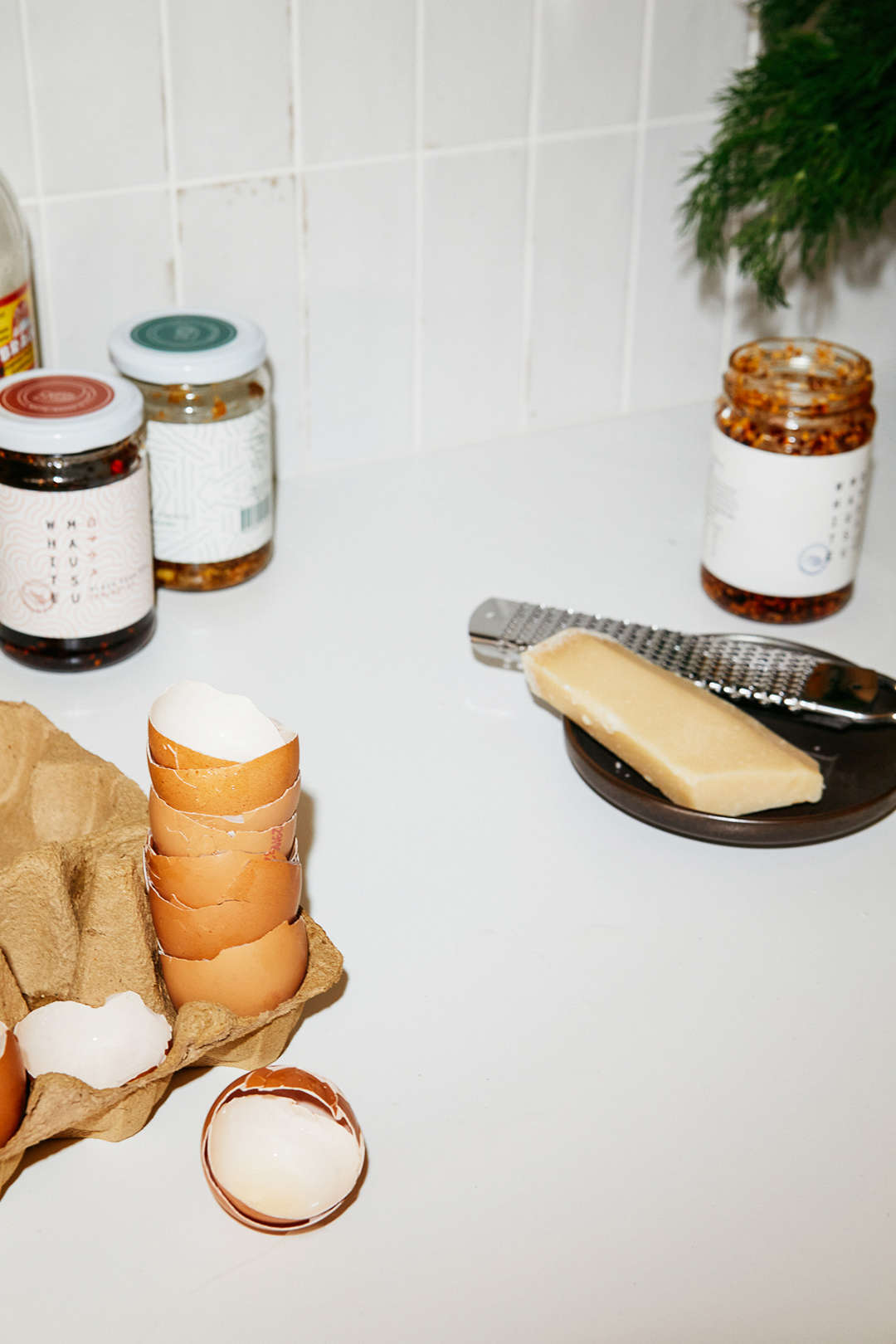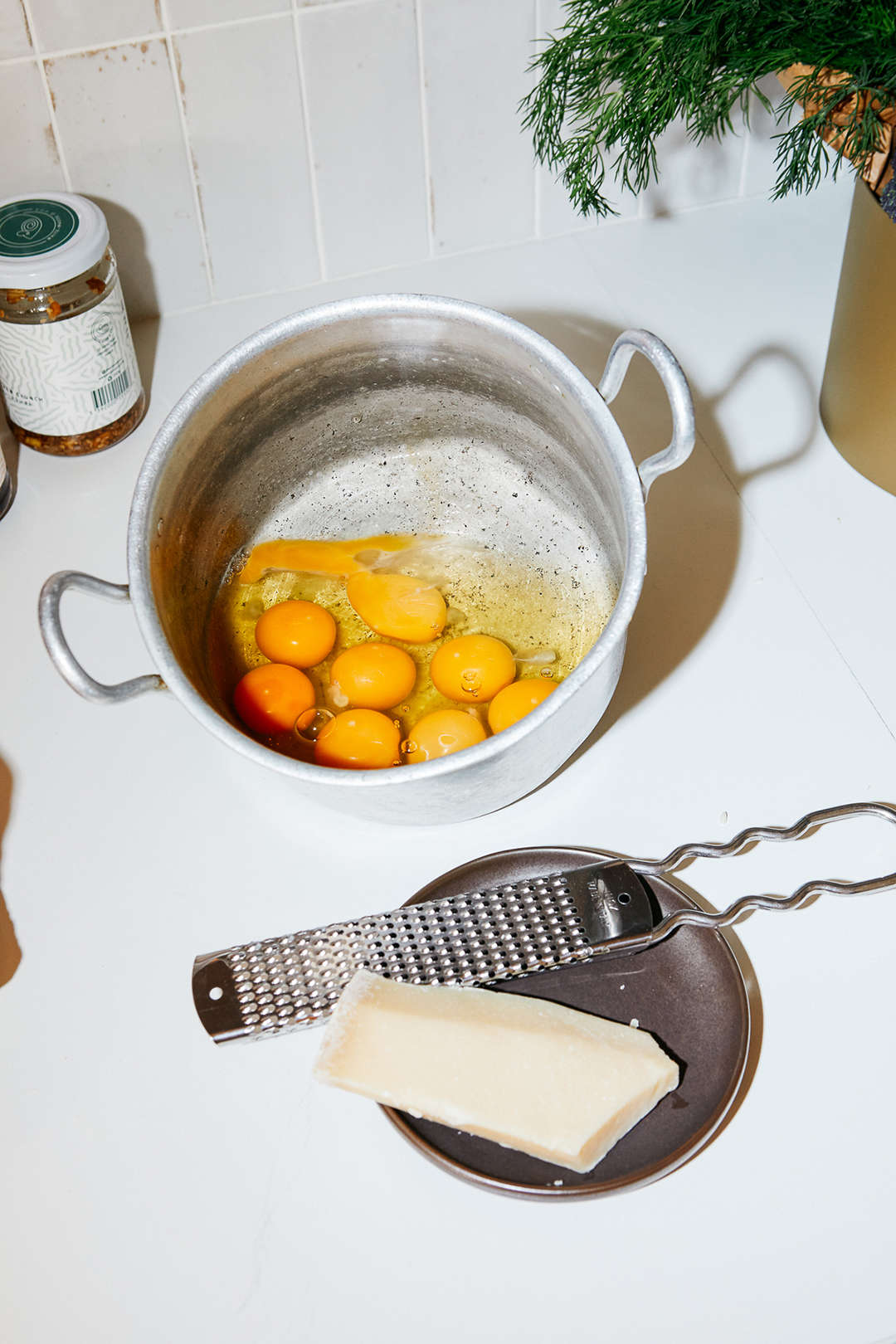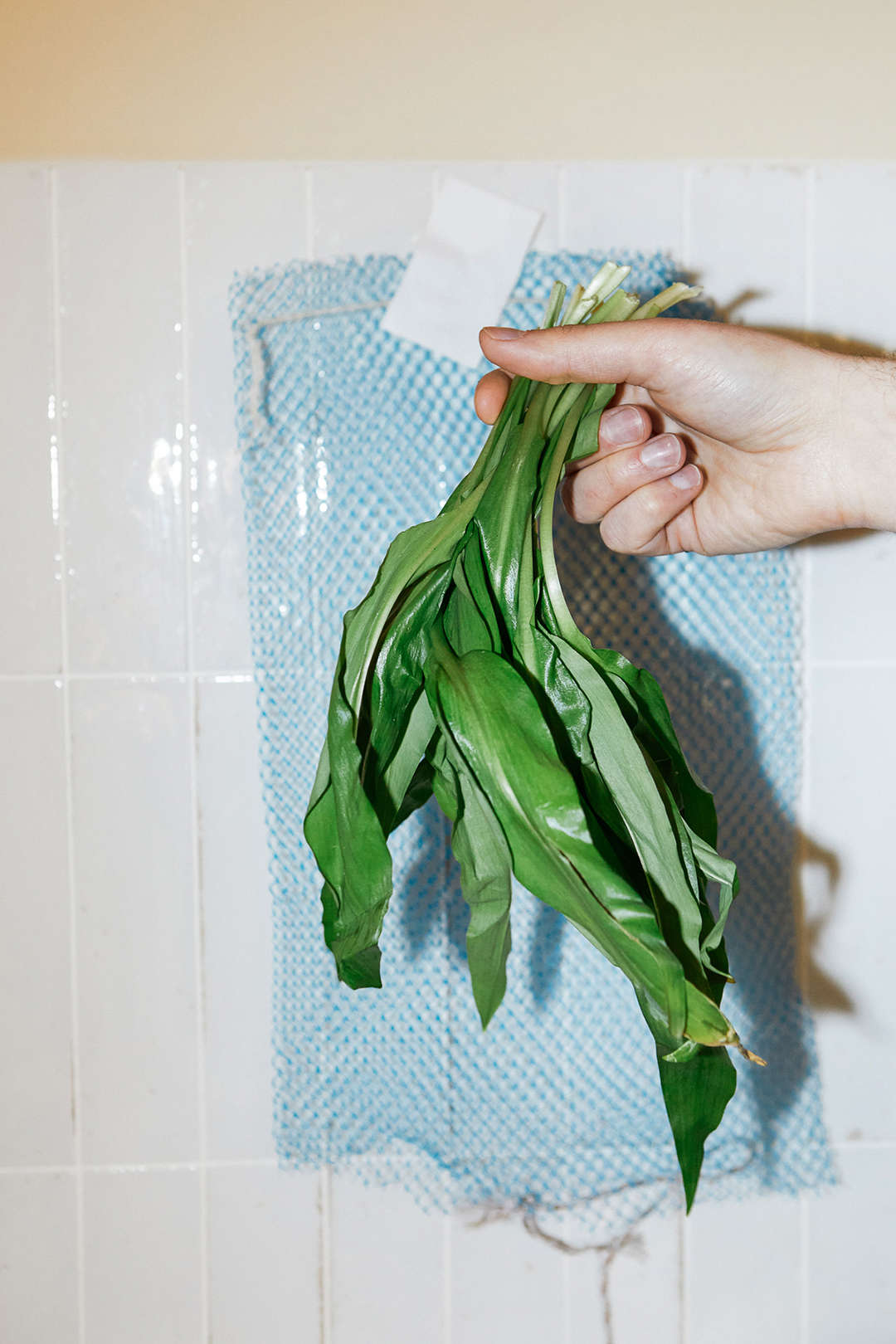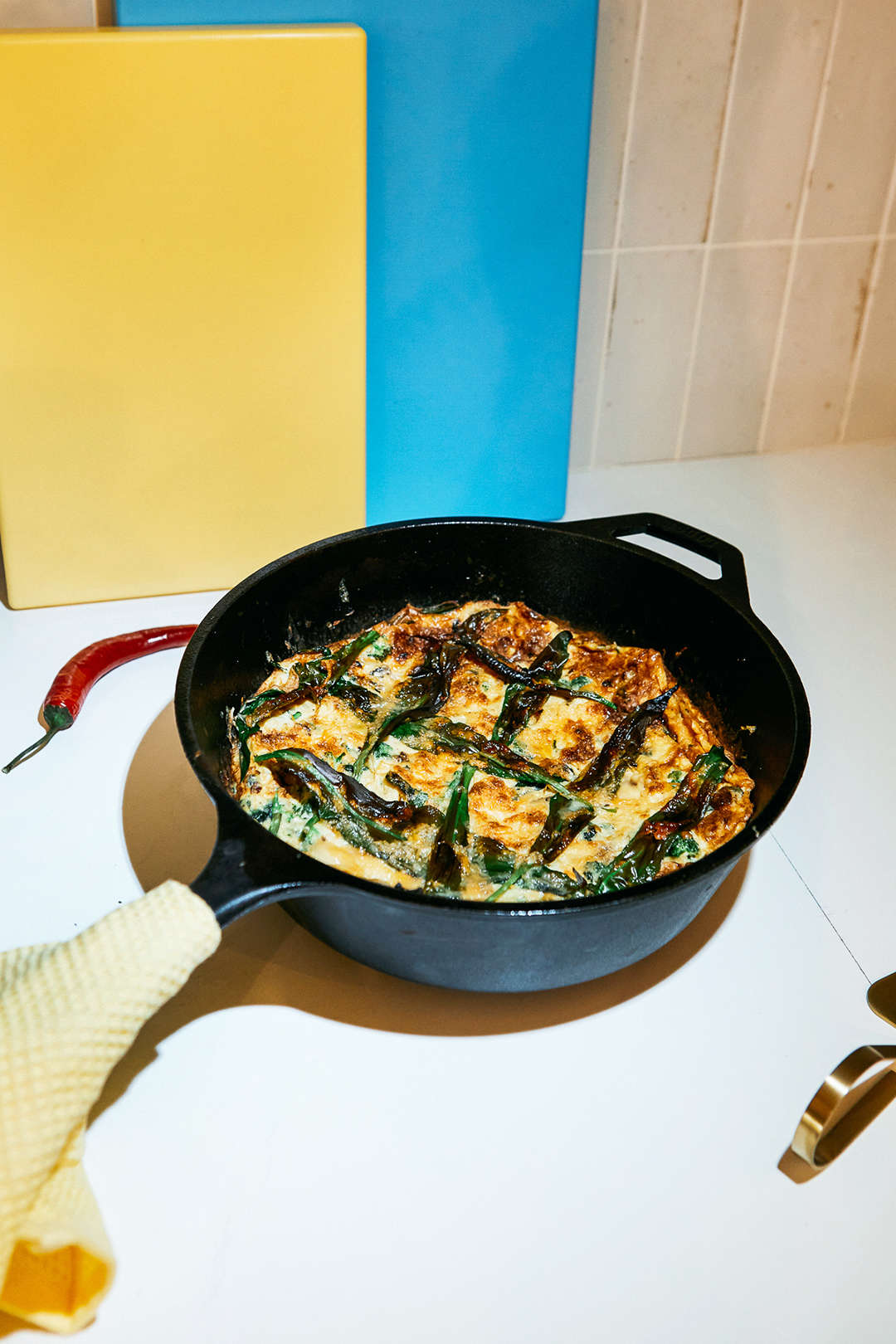 Ingredients

10 eggs (more or less)
A large knob of butter & a little oil
A dash of cream
5 small shallots, or an onion
A lange handful of wild garlic, roughly chopped, plus some whole leaves for decorating
Cime di rapa (or broccoli) spears
A handful of frozen peas
50g grated cheddar
Salt and pepper
Make it

Turn on your grill. Heat a heavy bottomed pan over low heat & add your oil, butter, shallots and a pinch of salt, cook until soft and caramel coloured.


Whisk your eggs, cheese and cream together, season with salt and pepper.

Add the veg to the pan (all of it, broccoli firs, then peas and finally wild garlic). Give them a minute or two, then add your eggs. Turn down the heat a touch.

Gently stir the eggs, creating folds and keeping your veg from sinking to the bottom of the pan. Allow the frittata to cook ⅔ through.

Sprinkle more cheese on the top, then transfer to the grill. It'll puff up and brown nicely within a few minutes, just mind you keep an eye on it.


Enjoy warm or chilled.
Leave a comment