Inspired by the Home Made Basics cookbook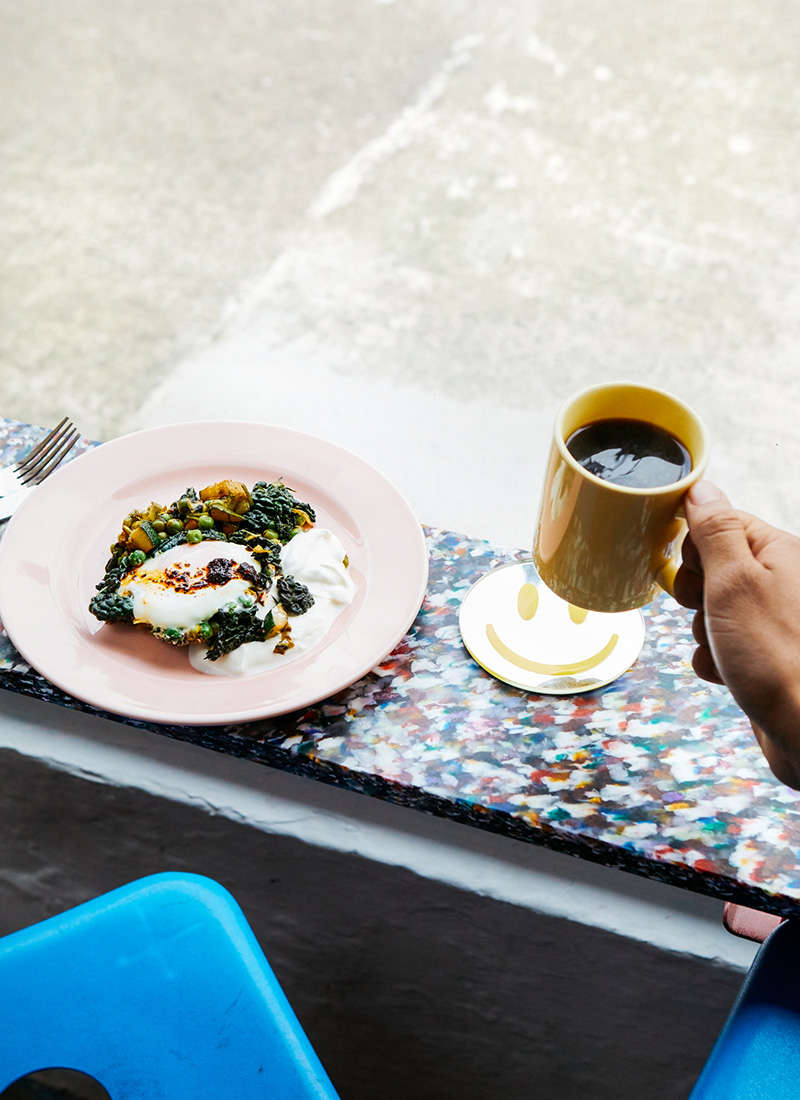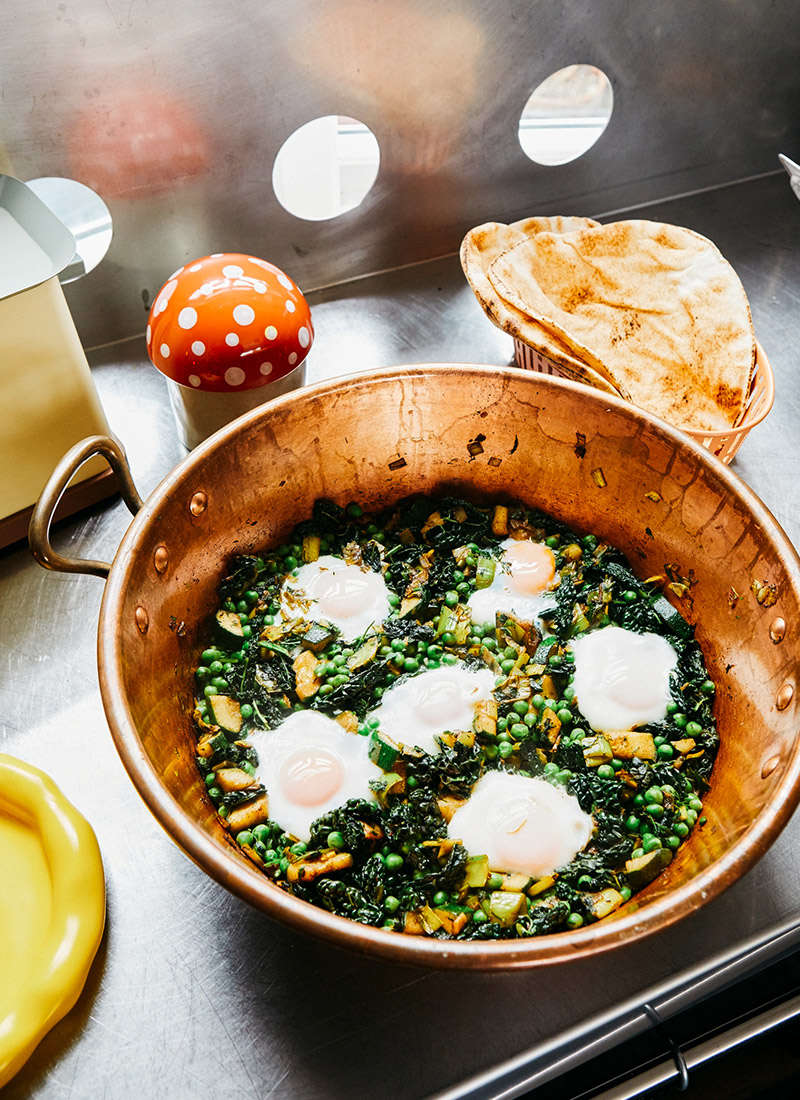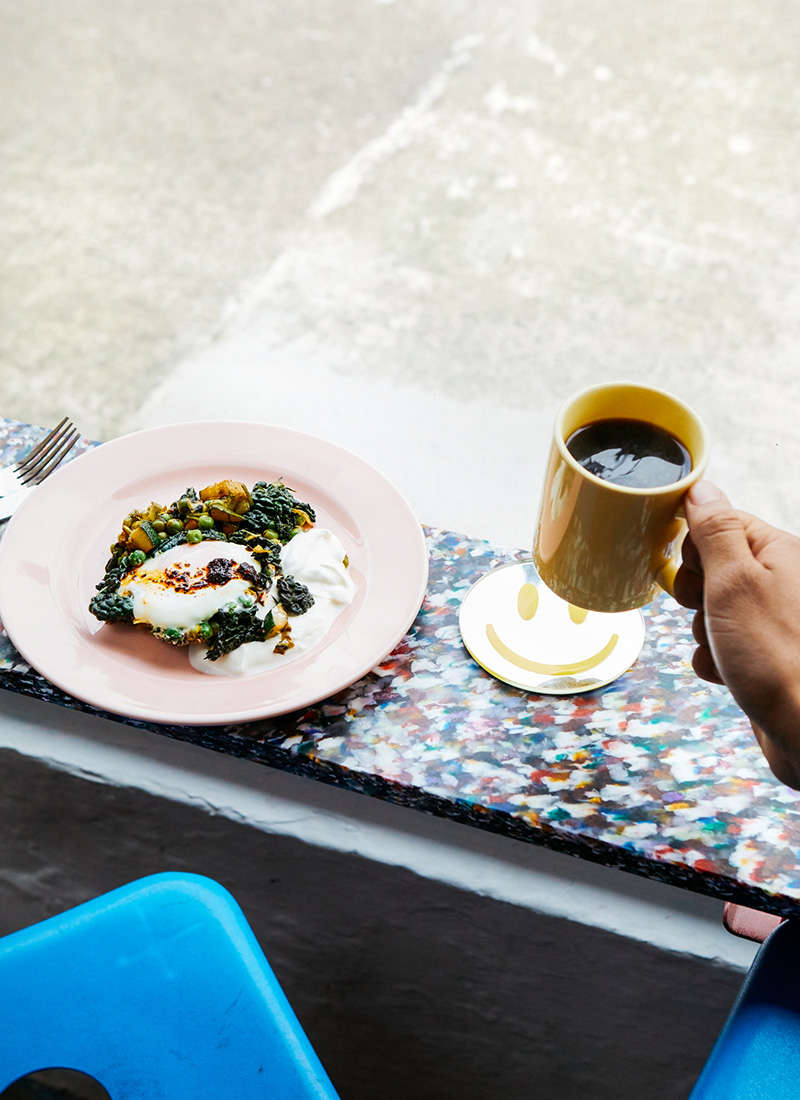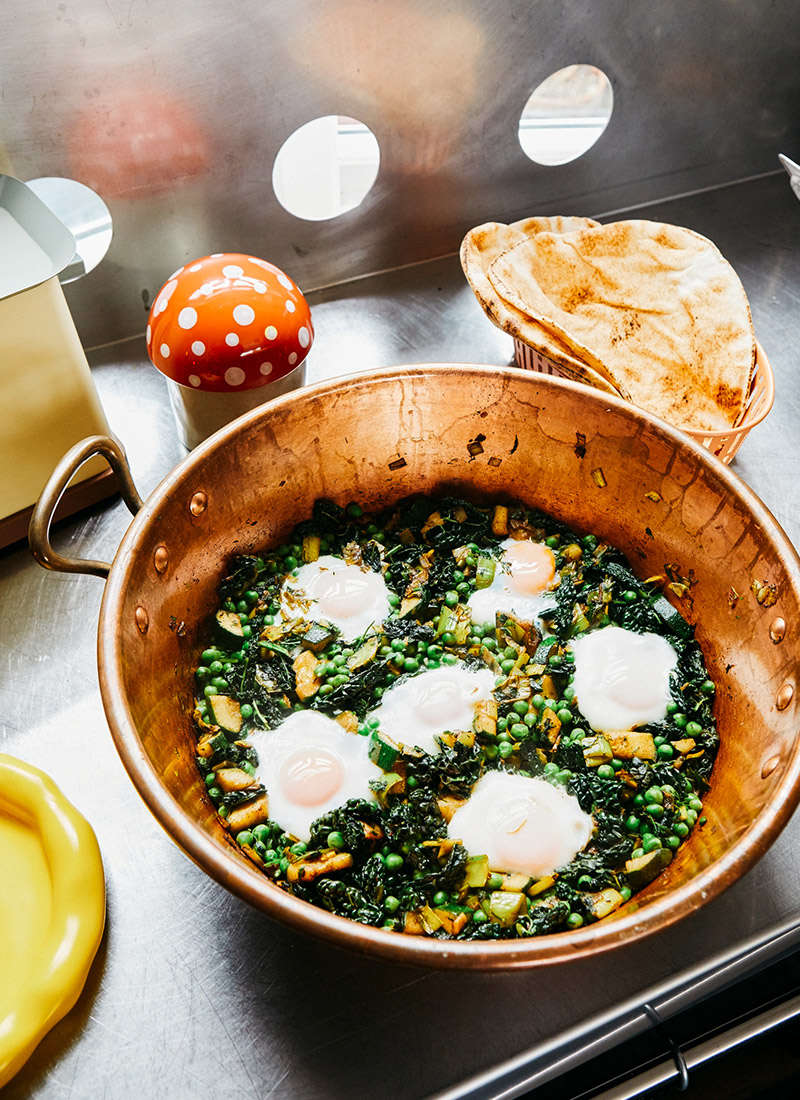 A green take on a one pot shakshuka recipe, we took inspiration from the
Home Made Basics cookbook
for this one. A quick and delicious dish that works just as well for dinner as it does for breakfast and brunch.
Ingredients
4 to 6 free range eggs
250g cavolo nero or kale, shredded
2 leeks, cleaned and thinly sliced into rings
2 (big) cloves of garlic
50g frozen peas, thawed
1 diced courgette
2 handfuls of fresh chopped herbs (we used coriander, parsley and mint)
1 teaspoon of caraway seeds
1 teaspoon of cumin seeds
1 teaspoon of Harissa,
150ml thick yoghurt, greek style is best
Pita or flatbread, warmed through
Your favourite
chilli oil
or hot sauce, to serve
Salt & pepper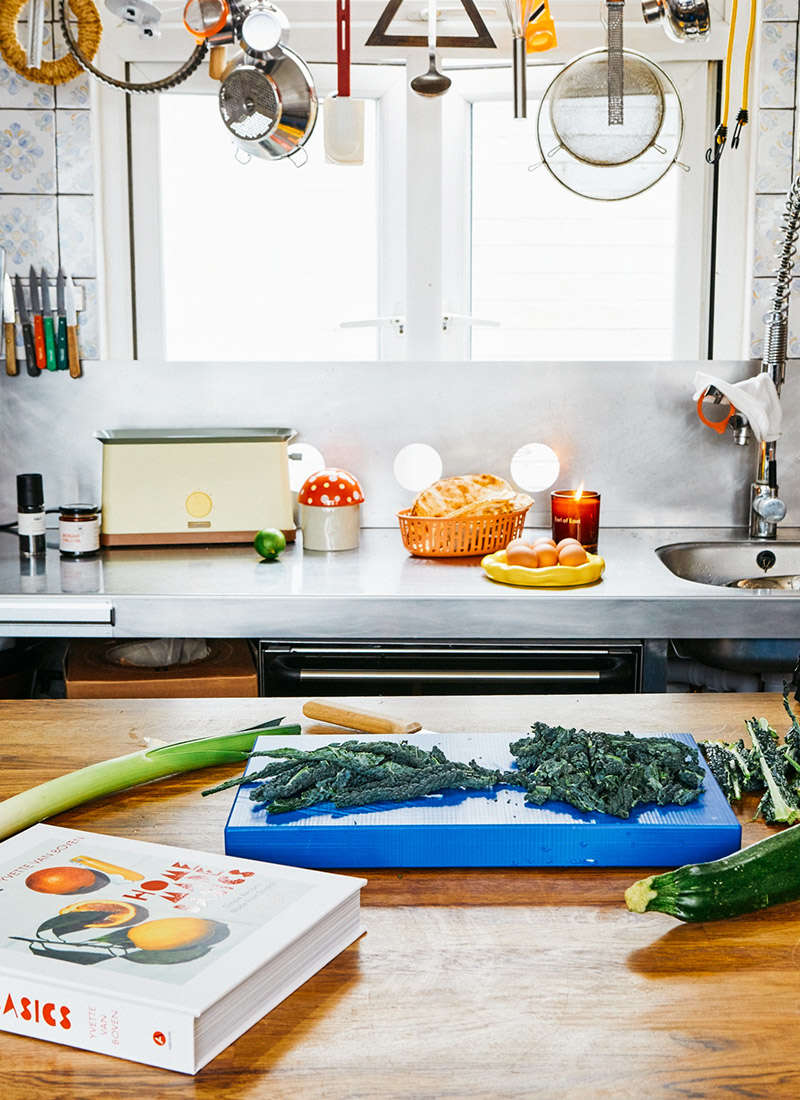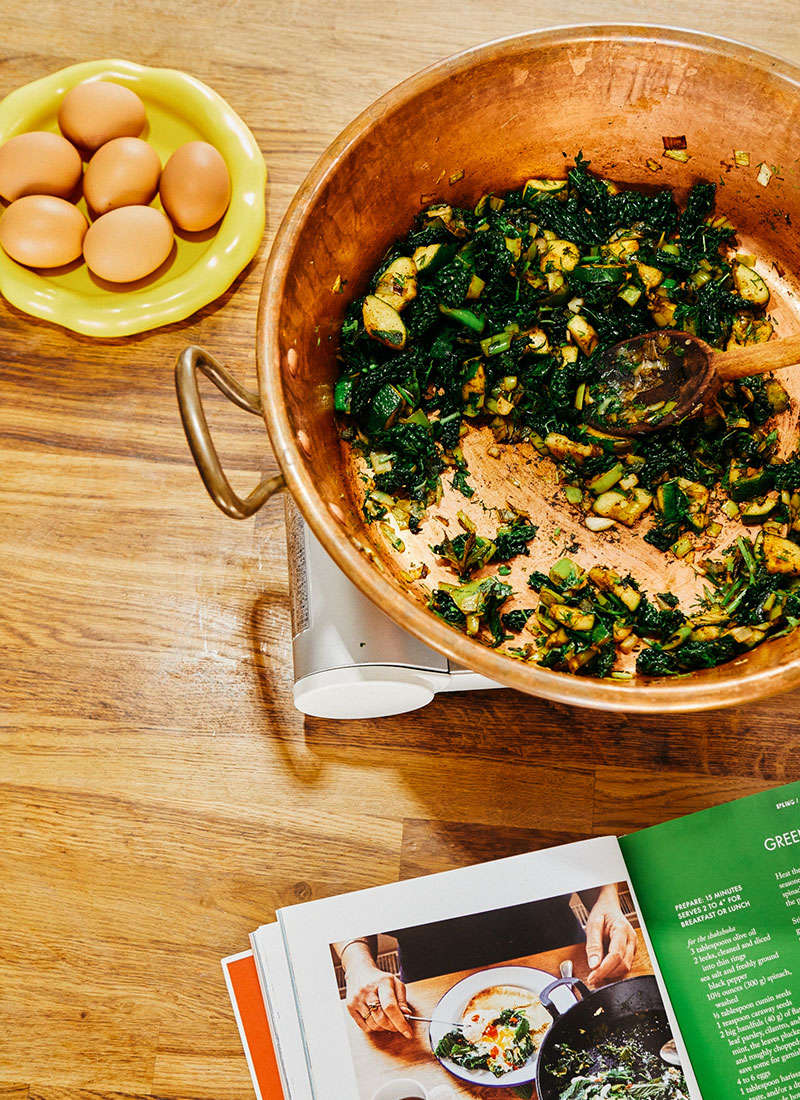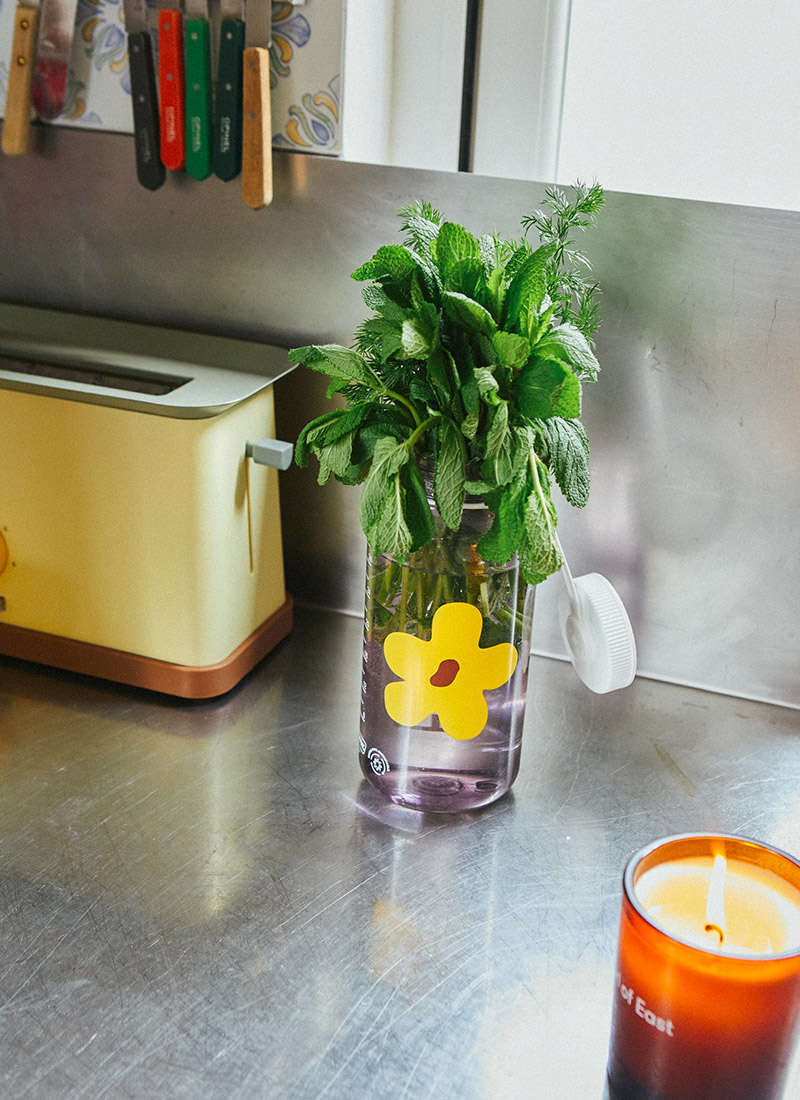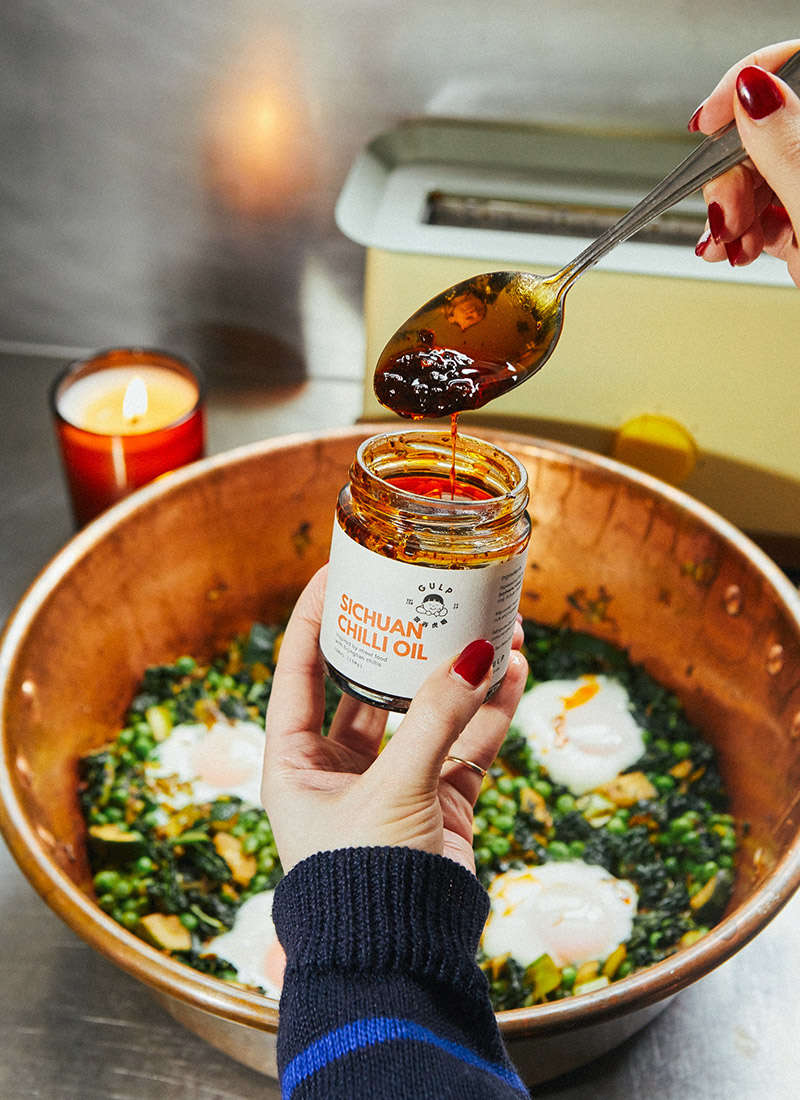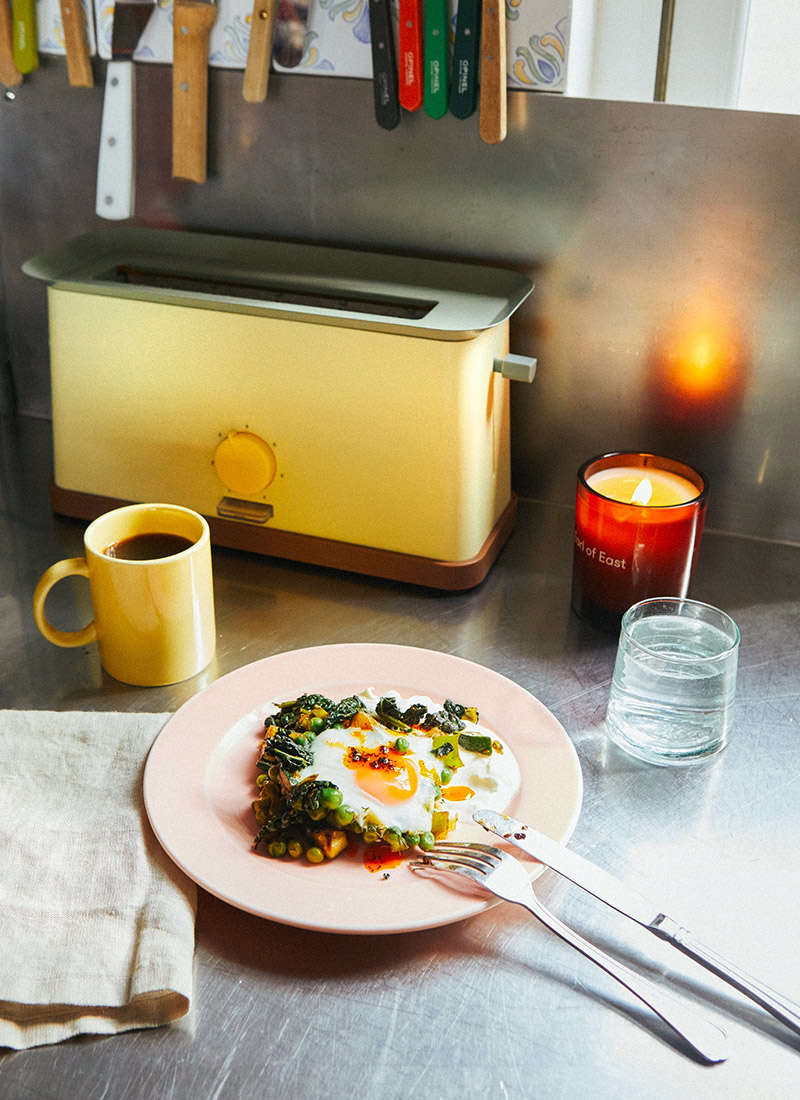 Method

Toast your cumin and caraway seeds in a heavy bottom pan over medium heat until fragrant, taking care not to burn. Set aside.
Heat 3 tbsp olive oil in the pan, then sautee your leeks with a pinch of sea salt for a few minutes until they begin to soften.

Add your garlic and shredded cavolo nero, a handful at a time, allowing each handful to wilt a little and make space. Add your peas and the cumin and caraway.

At this point, put your fresh chopped herbs in too, and give everything a moment on the heat.

Make some wells for your eggs, however many you intend to use, and break an egg into each space.
Cover the pan with a lid, and cook for another 8 - 10 minutes. Your whites should be opaque and your yolks runny ideally (don't be shy to check part way through).
Sprinkle your eggs with the harissa, and serve with dollops of yogurt, flatbreads and chilli oil or hot sauce. We love
this
Chilli Oil by Gulp
.

This dish works just as well for dinner as it does a long, lazy breakfast.
Wild Garlic Frittata Recipe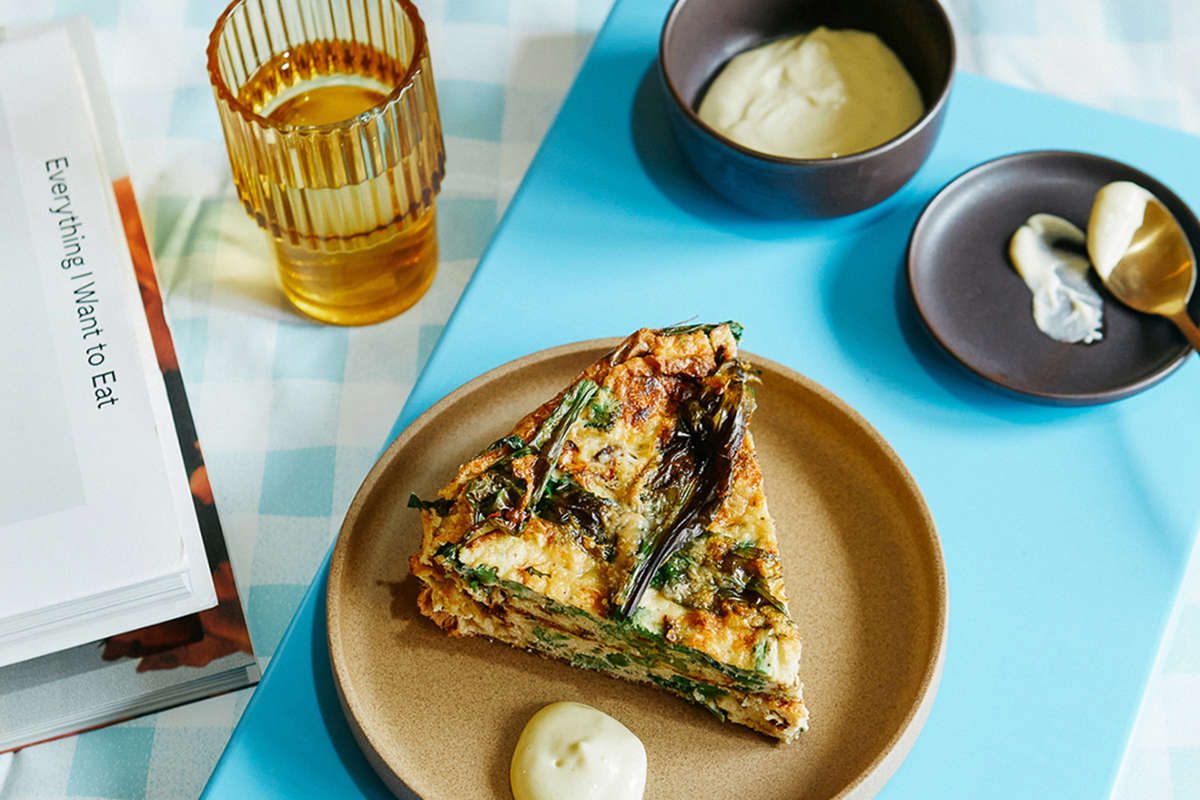 Leave a comment