Whole Roast Cauliflower
A friend, Nina, told us about the amazing whole roast cauliflower that was everywhere she ate on her trip to Tel Aviv some years back, and having only ever eaten it mashed or smothered in cheese sauce (come on, cauliflower cheese is still king), it seemed quite a concept.


This dish can stand as the star of the meal, in lieu of meat or nut roast, or as a really mega side. We've tried several different variants, with the winner so far being this recipe from Eat Your Greens.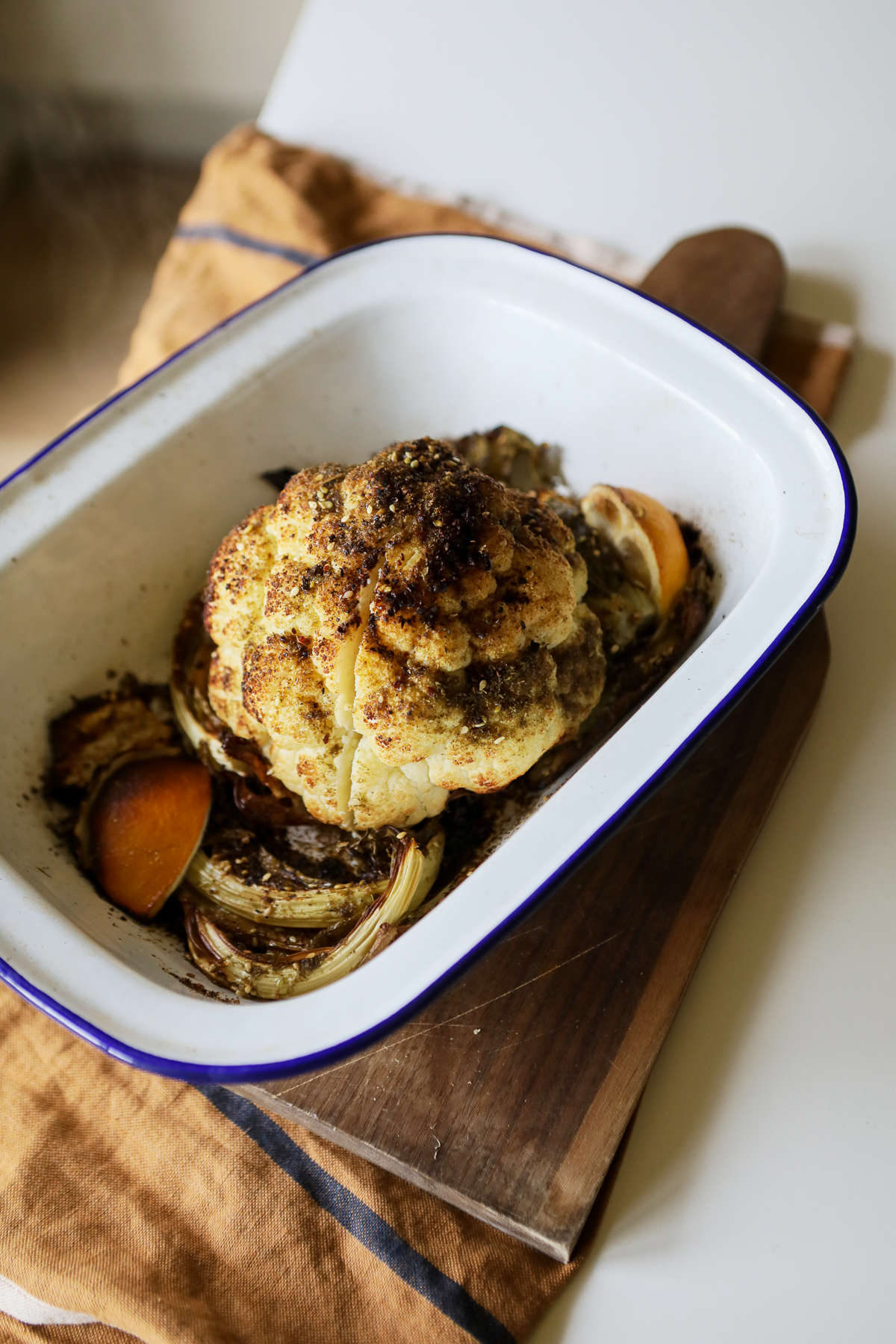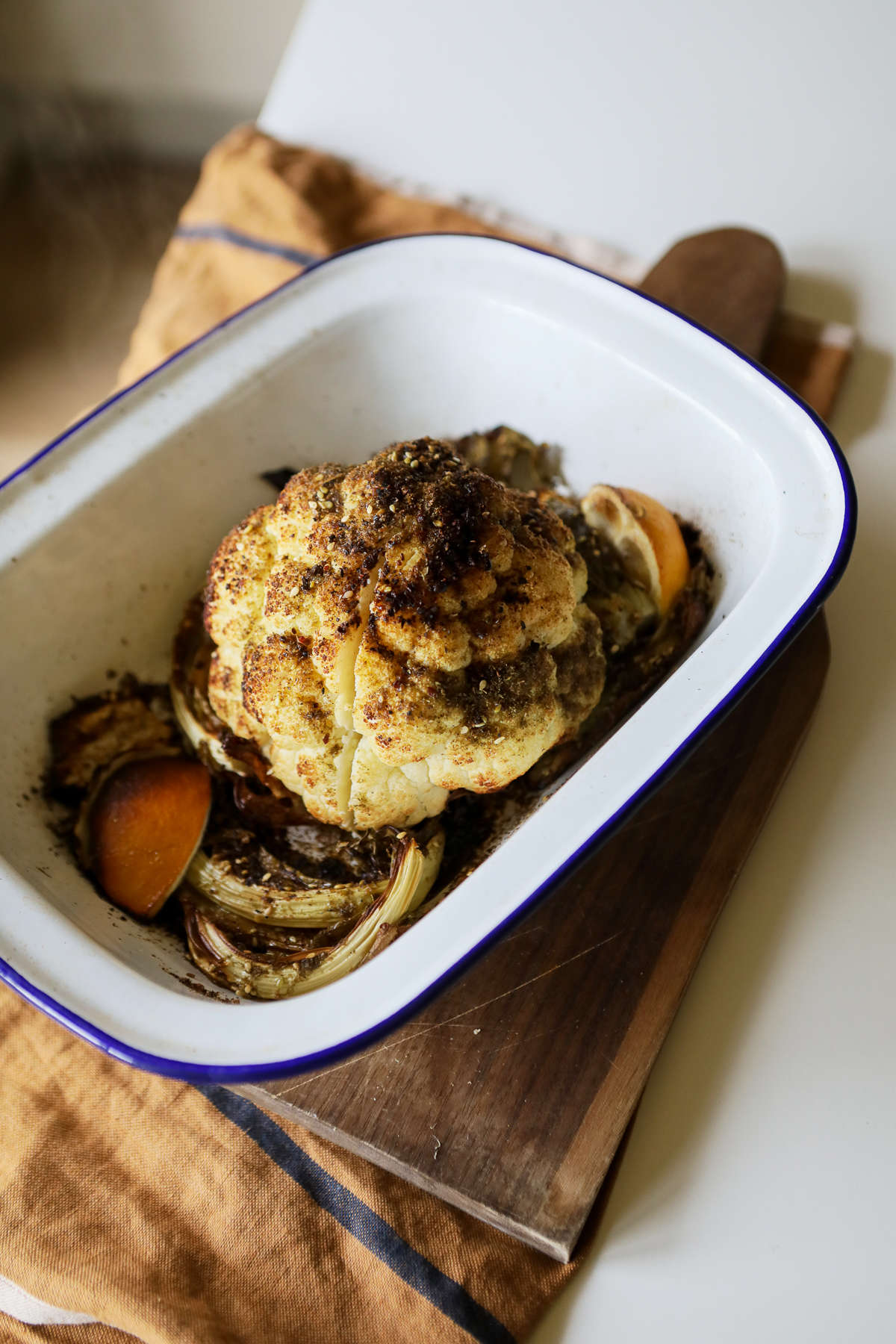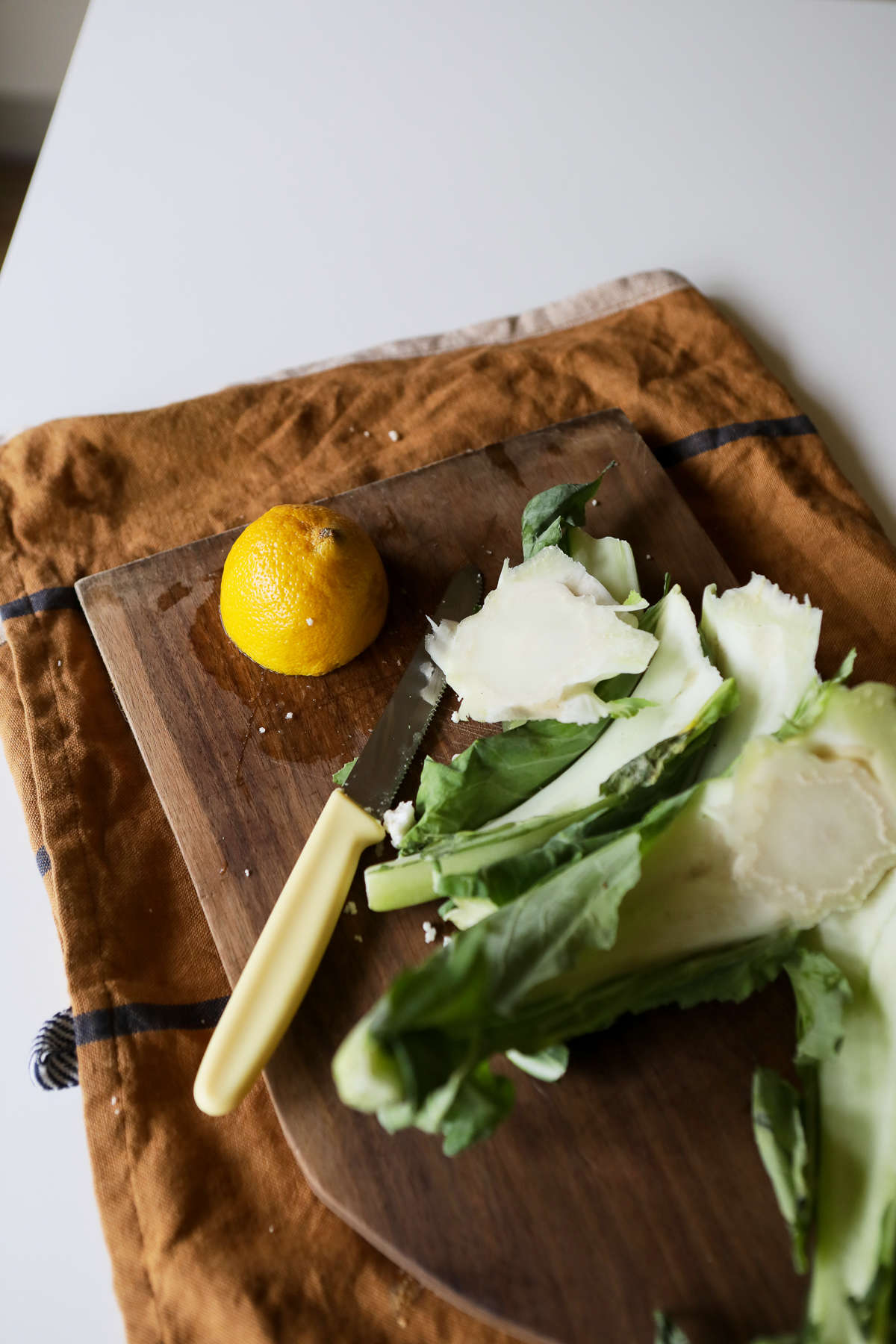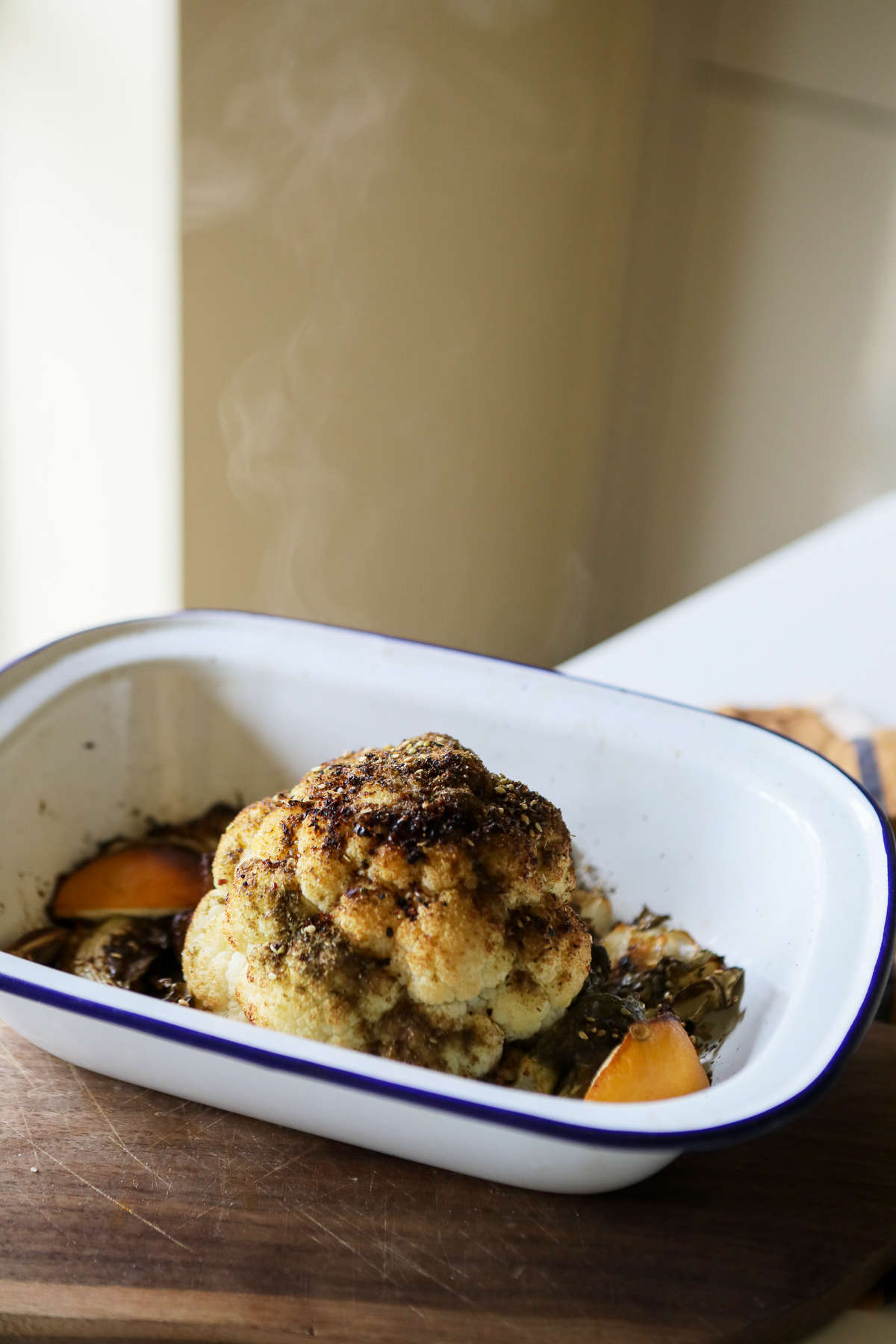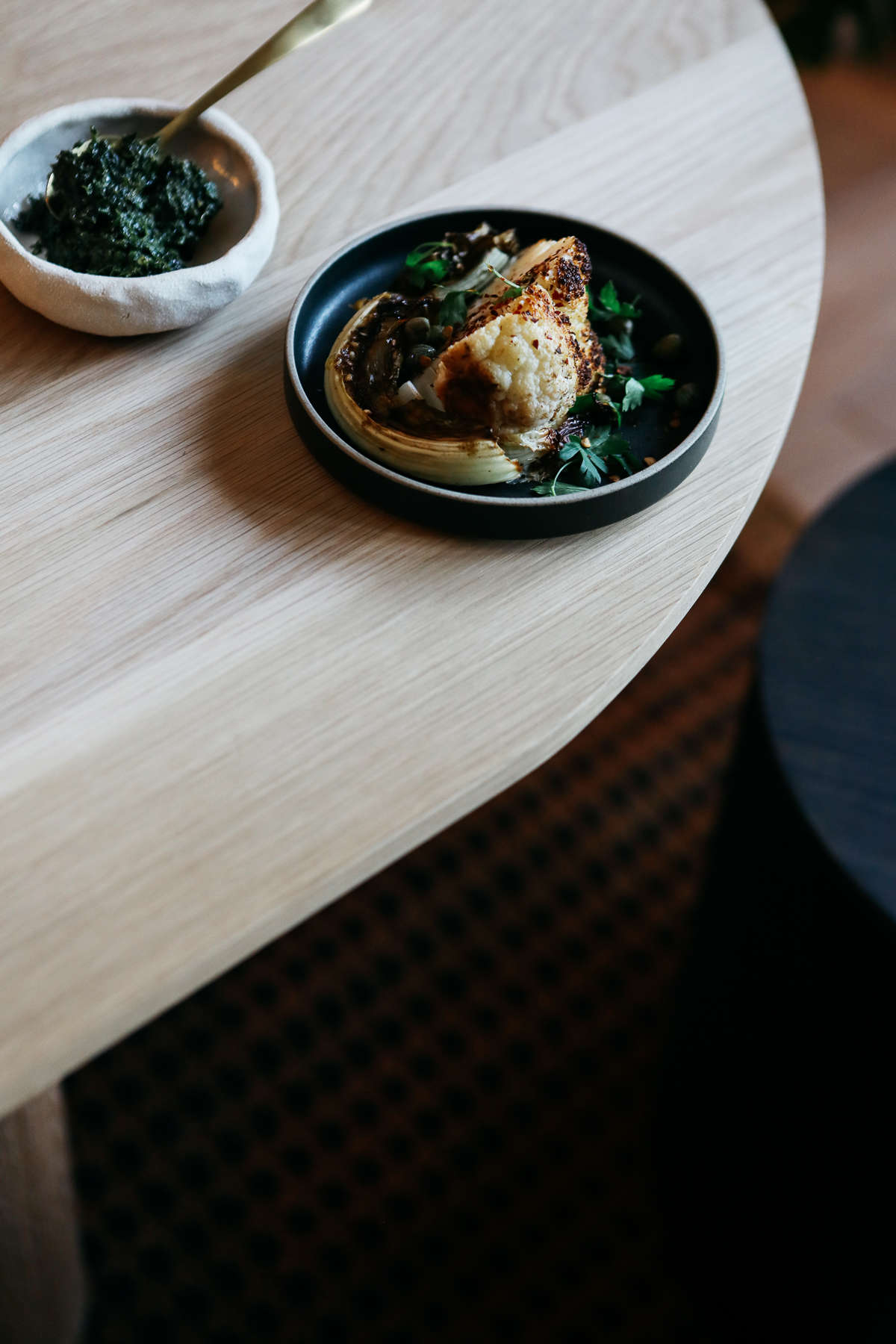 Ingredients
One whole cauliflower, stalk trimmed back.
Olive oil or butter
Sea salt flakes
Ground pepper
Chilli flakes
Lemon
Garlic
Chopped parsley
Capers
Method

Peel the leaves and discard any that look less fresh. Score the bottom of the cauliflower, and place with leaves in a roasting dish or dutch oven. Rub with butter or olive oil, and season with salt flakes and pepper. We added a good squeeze of lemon & it's zest, a few whole garlic cloves, chilli flakes, and some mixed herbs to ours.
Roast at 170°C for 45 minutes or until soft and golden brown. Serve with chopped capers, herbs and a drizzle of olive oil
Leave a comment