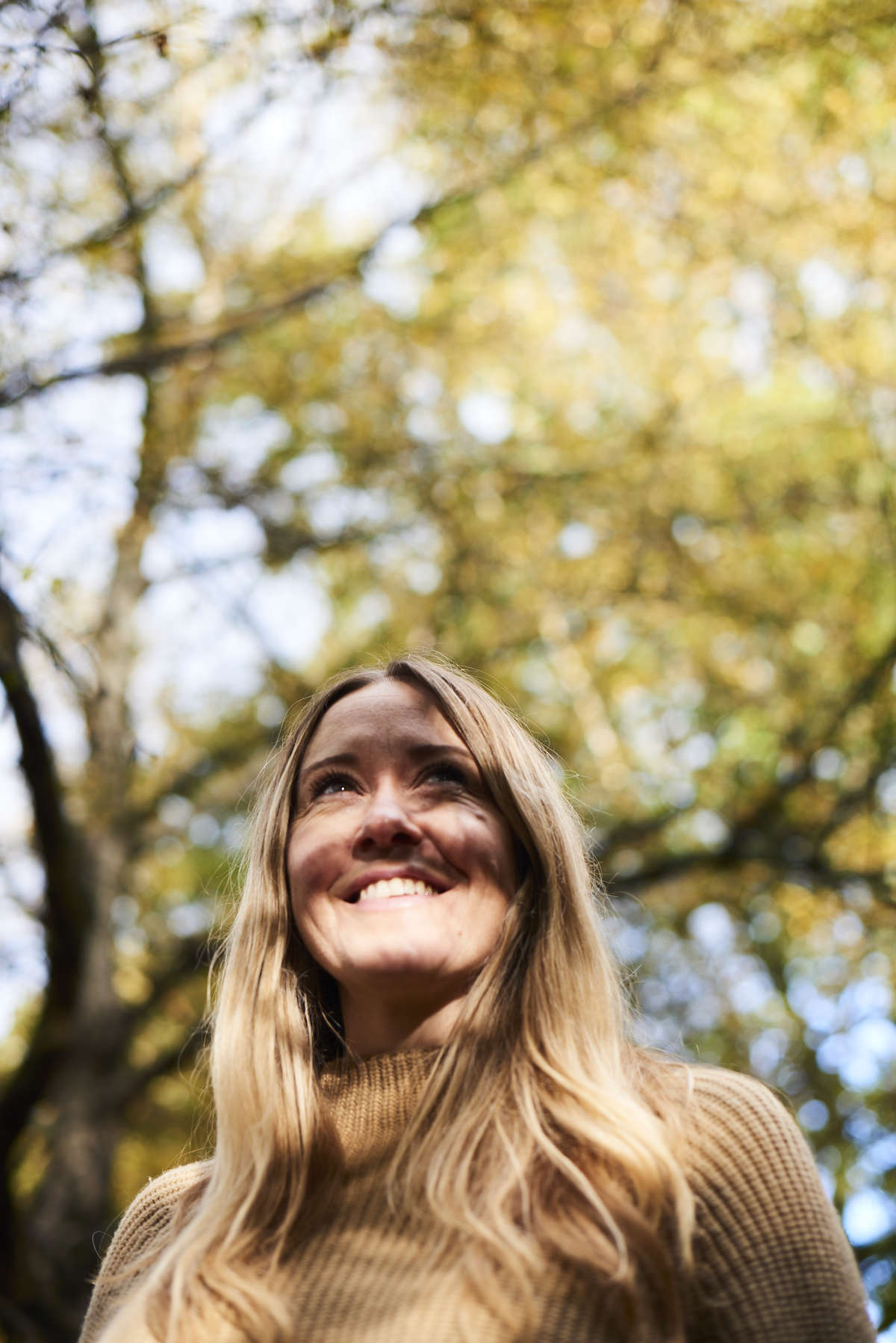 With no less than four books under her belt, Anna Jones is the modern authority on vegetarian cooking. Like us, she also lives and works in East London, and has long been a self confessed fan of our candles. In fact, in 2019 she approached us and asked if we would be interested in working with her to develop a custom scent, which led to a candle inspired by Silverlake - a place that we also know and love.
We've since kept in touch, Anna has even joined one of our workshops, and naturally we're very excited to interview her for our journal!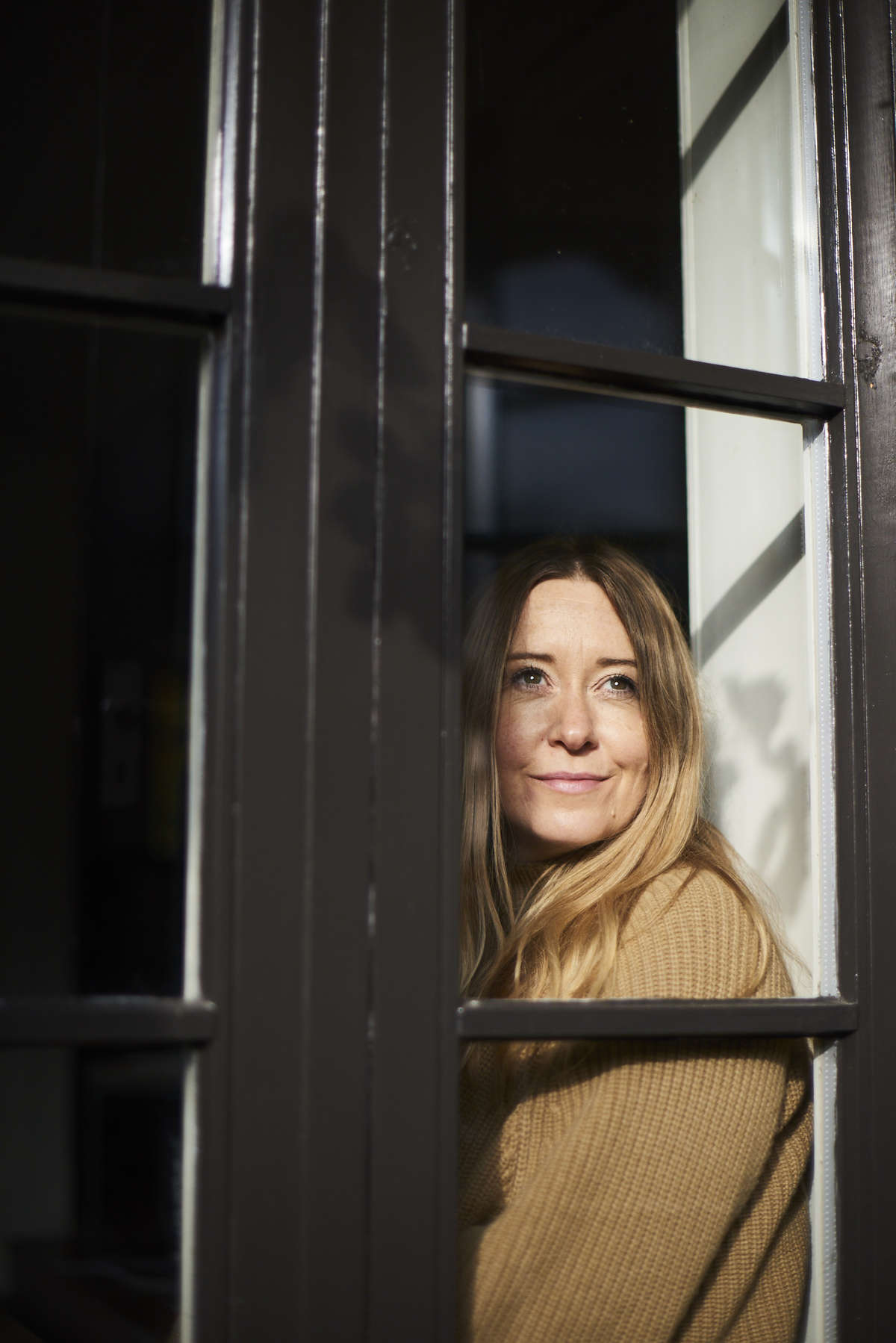 Hey Anna, we're so pleased to be interviewing for the Earl of East journal. To begin with, could you tell us a little bit about yourself and your professional journey up until this point.
I'm a cook and food writer, with a focus on joyful food and putting vegetables at the centre of your plate. I've been working in food for nearly 20 years now, having started off working for Jamie Oliver, helping him with his recipes, food styling and shoots for 7 years. I then went on to write a book for Innocent drinks about family food, which led to me being given the opportunity to
write a book of my own.
I'd become a vegetarian about a year before that and started to cook in a new exciting way. I couldn't find any books about vegetarian food that got me excited so I knew that it was time to write my own.
You're a chef, a published author (a few times over) and Guardian contributor. How did setting out on your own come about, and what does it mean for you?
My company started quite organically. At first I was working for other chefs and brands, helping them write and shoot their books. I then started writing my own recipes, and things have grown naturally from there.
I have a very small team of 2 brilliant women who work for me a couple of days a week, but I've intentionally kept things quite low key. I don't want to employ lots of people - I like cooking and writing, being hands on, and keeping that as the focus of what I do is important. What I do is a lot to do with me and how I cook, so I need to make sure that stays front and centre.
When did you fall in love with the world of flavours & food? Was it something that was passed on to you through family?
My parents and grandparents were not hugely keen cooks. On my dad's side I have a massive family (he was one of 12 kids) from a very working class background, so food was simple - feeding 14 people a day is quite a feat.
My mum also came from humble beginnings, and most of her childhood they did not have an oven, just a ring cooker, so it was simple, cheap, humble food on that side too.
What my parents did amazingly was, when I showed an interest in food and cooking, they got me cookbooks and let me experiment. So whilst familial recipes weren't passed down per se, I was furnished with the tools to discover things for myself.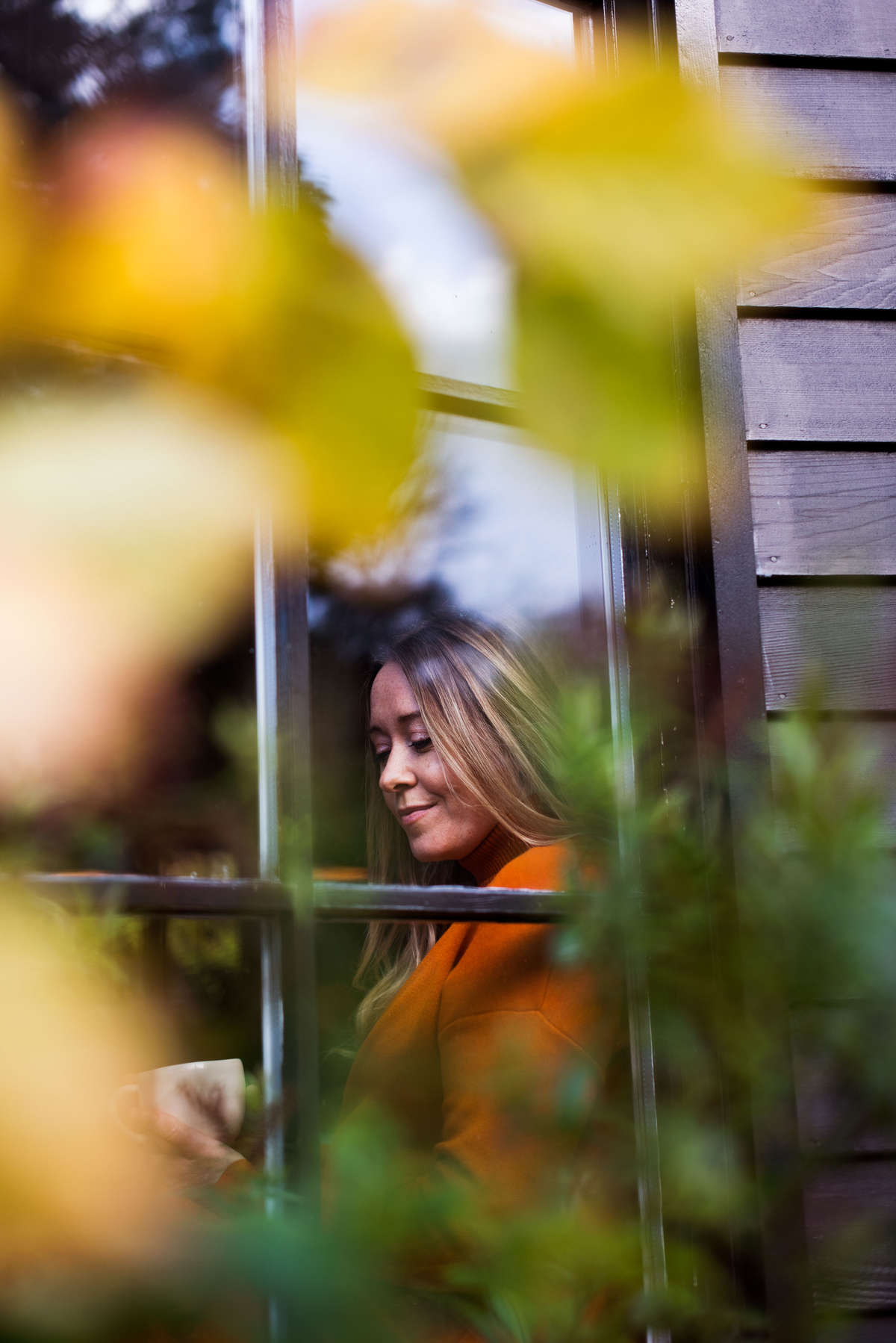 What does home mean to you? Has your notion of home changed from childhood to adult life?
Home is everything to me. I am very close to my family, my mum, dad, sister and brother and home to me is wherever they and my husband and son are. It's always been like that. The older I have got, and especially since becoming a parent, much more time is spent at home, so the environment we live in has become ever more important.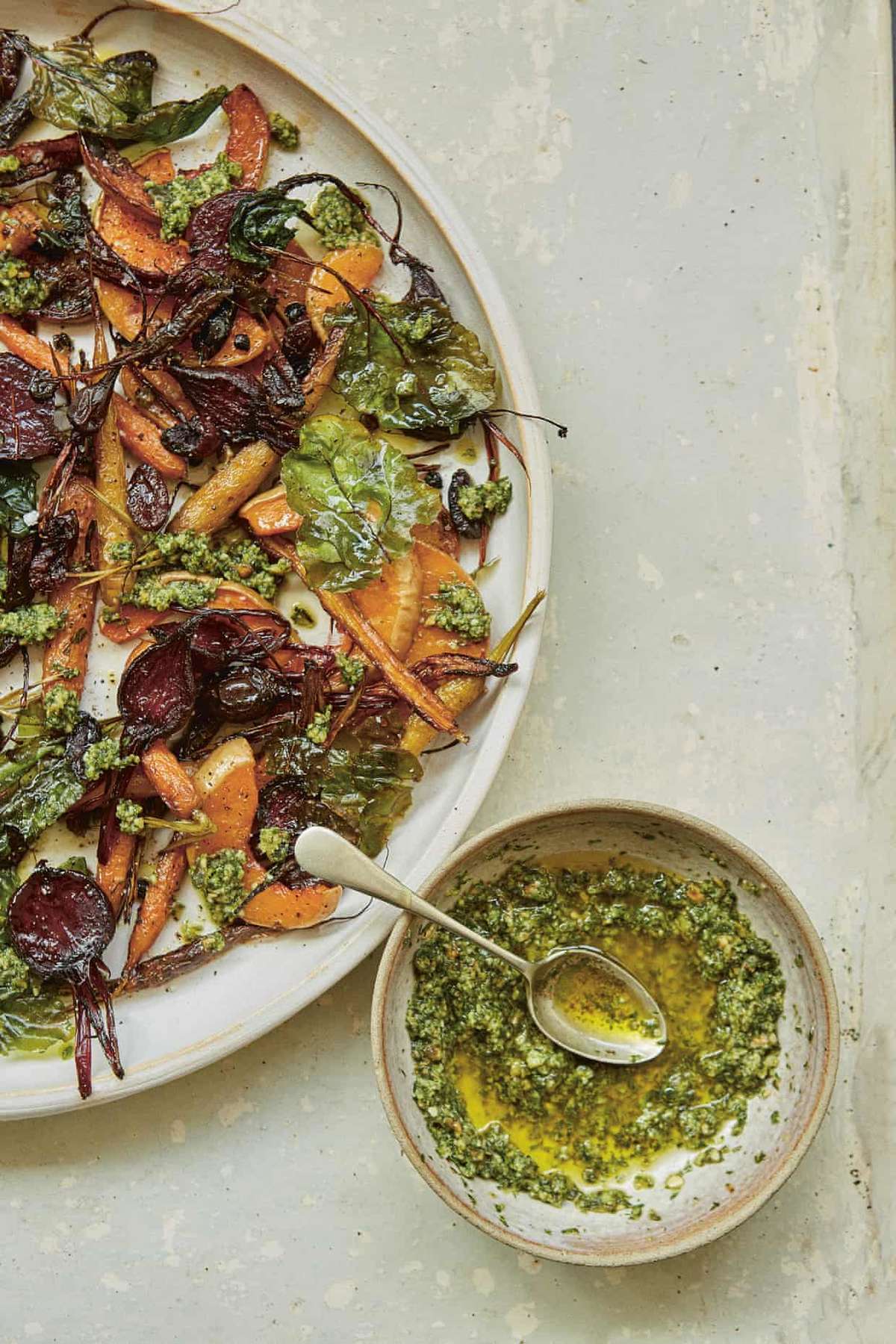 Talk to us about what it means to be creative?
Creativity is central to how I live. I know when I don't have creative time - time cooking, making or doing - I don't feel good. For me that's cooking, writing, working with colour and texture in the ceramics I buy and use. It's in the flavours, textures and smells I react to and that surround me when I cook – they are like my artist's palette.
I try to bring creativity into the everyday and surround myself with things made by creative people; art, flowers, beauty. I have had the urge to write beyond recipes, and also to paint over the last few months of lockdown. I've not had a chance to do much yet but I am hoping to make some time to step into some new creative spaces beyond the kitchen, just for fun. When the creative thing you love becomes your job it's a total joy, but it can become less of an outlet,
so I hope bringing in some non-cooking creativity can help.
Talk to us about what it means to run your own business?
I love working for myself. I have never been that fond of being told what to do so having my own business works really well for me. I'm also quite a relaxed, glass half full kind of person, which I think has been key to working for myself. Even when I was starting out and money was quite tight, I had faith I'd be ok and things would work. I also have a furious work ethic, and value getting up each day and doing what I love - it's a huge privilege.
Talk to us about what hard work means to you?
I have, at times in my life, certainly fallen into the workaholic category. I've always been ambitious and driven, and working long shifts in a kitchen developed a pretty herculean work ethic. It's been useful to get me where I am. Though doing a job I loved, it never really seemed like 'work', even when I was finishing up at 2am.


As I grow a bit older and have my son to think about, I've mellowed, and try to balance things between work and home a little more. Perhaps that's due to having achieved some of the things I dreamed I might, or perhaps it's just the natural change that happens when home life gets busier.
Whatever it is, I am going with it.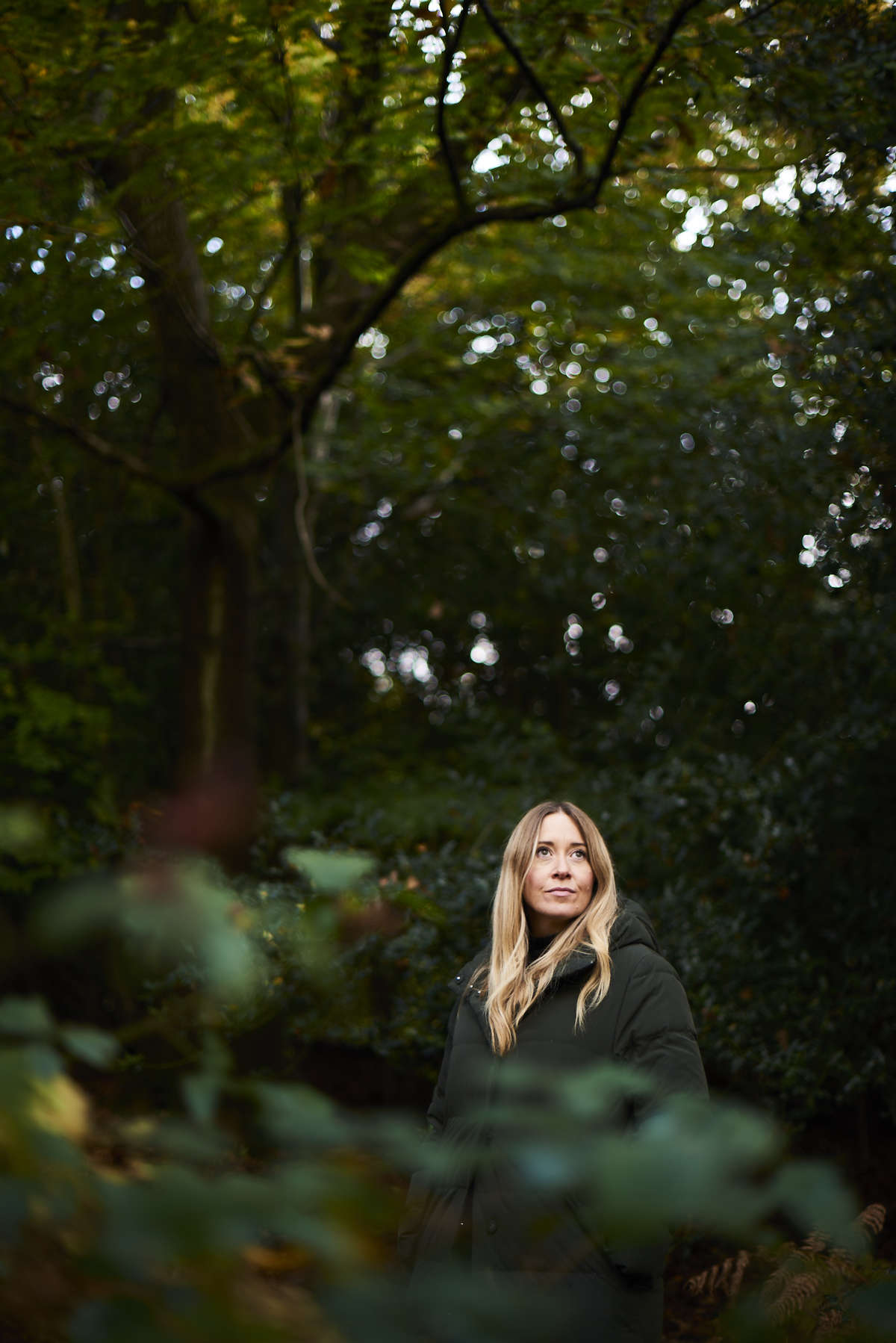 What is the importance of community to you?
Community is everything. I think that community took on new meaning in 2020. I feel like I lived my life in such a rush for some many years (I think many people, especially Londoners, will associate with this), but the slowing down over lockdown connected me more with both my local community, my local friends and the online communities. It's formed precious new connections, and underlined the importance of supporting those around you.
Is tradition important to you, in work and in life?
Tradition anchors us. There are certain things I like to do each year, around Christmas (new pj's on Christmas Eve), Easter, mid-summer. But there are also food traditions I like to keep up too, picking and making elderflower cordial, collecting sloes for gin, strawberry picking. These things root me in the year and mark the passing of time, and they feel important especially as I pass them on to my son.
Do you have any rituals you swear by?
For me, cooking is a ritual. Making breakfast for my family, filling the coffee pot, making a 4pm cup of tea. Taking a long bath with Radio 4, some essential oils and candles.
I also love to swim in the sea, or any body of water, all year round. It's like pressing reset, and I try to do it as much as I can.
Scent is obviously important to us here, but we know how connected you are to this sense also - taste and scent have a natural synergy.
Do you have any favourite scents?
Citrus
lemon, blood orange, bergamot - I love how they lift the spirit.
Eucalytus & Palo Santo
from a childhood in California.
Cedarwood
for its deep woody grounding.
Tomato vines
just the greenest smell there is.
Fig leaves
for ice creams and custards. It's a super green but slightly coconutty smell that's addictive.

Old Fashion Lipstick
The smell reminds me of my Grandma, sitting at her dressing table and playing with her jewels and make up.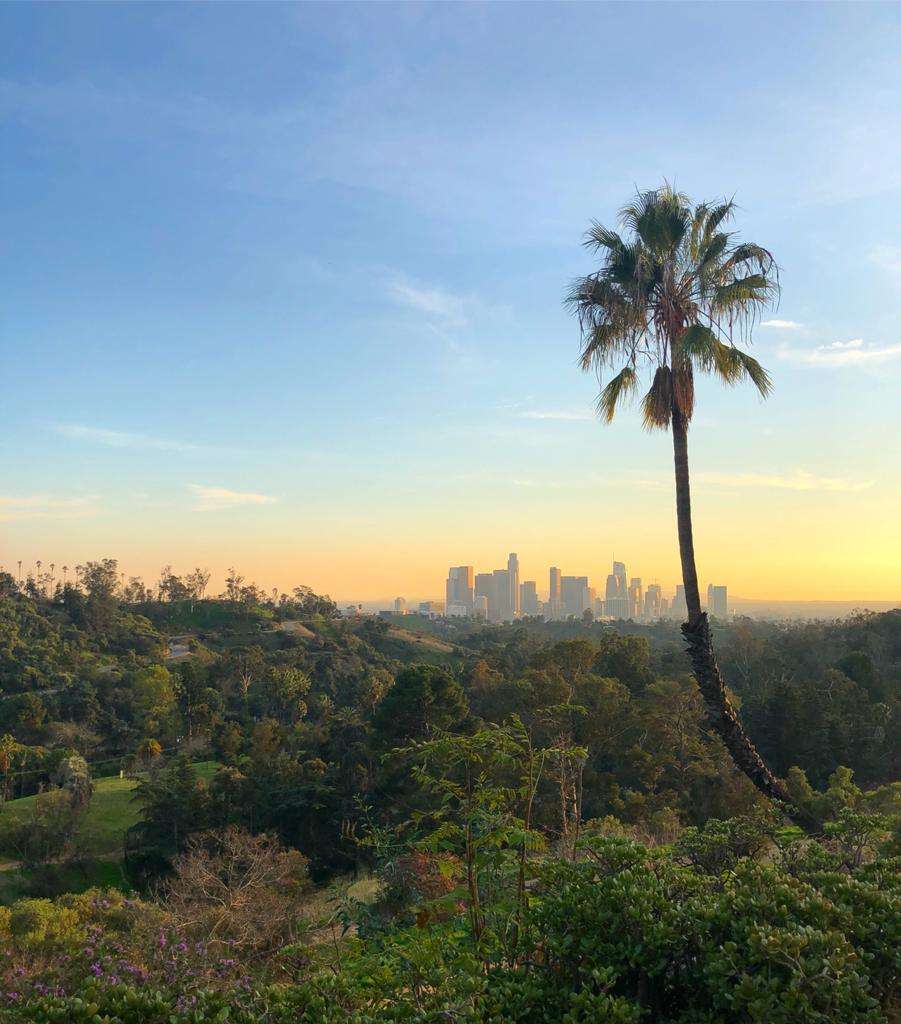 If you could take us on a trip to anywhere, where would you take us and why?
Probably to California where I grew up. To the pine forest of the Big Sur, looking out over the sea where my husband proposed and where I feel happiest.

What is your favourite meal to cook at home?
On a weeknight it has to be something that comes together with ease, in one pot or tray. At the moment, as we head into Winter it's
my version of a ribollita
, sometimes with a glass of red wine.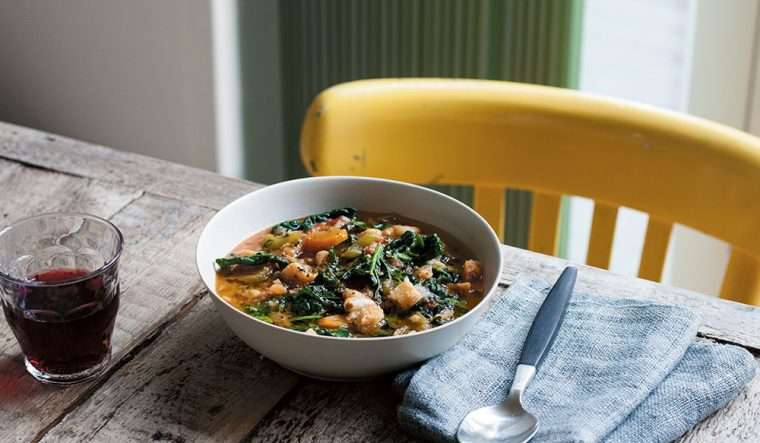 Heat a little oil in a large saucepan and fry the onions, garlic, carrots and celery over a medium heat for about 30 minutes, until they are soft and sweet and slightly caramelised. Add most of the parsley and cook for another few minutes.


Next, add the tomatoes and the potato. Squash the tomatoes with a wooden spoon and cook on a low heat for a further 15 minutes, stirring from time to time. The tomato liquid should be almost completely absorbed by now and the veg should be looking quite dry.


Add the beans and the juice they come in, along with the cavolo or kale and the stock. Bring to a gentle simmer, then cook for 30 minutes.


Turn the heat off and lay the slices of bread on top of the soup like a lid. Generously drizzle with extra virgin olive oil and leave to sit for 10 minutes or so.


Then stir to combine everything – the ribollita should be thick, almost stewy and deeply delicious. Season with salt and pepper and more parsley, the yellow celery leaves and more good olive oil, and ladle into big bowls.


If you have leftovers, reheat in a pan with more hot stock or water, as the soup will thicken once cool.


Photo Credits: Issy Croker


Leave a comment