POACHED EGGS WITH GREENS & CHILLI BUTTER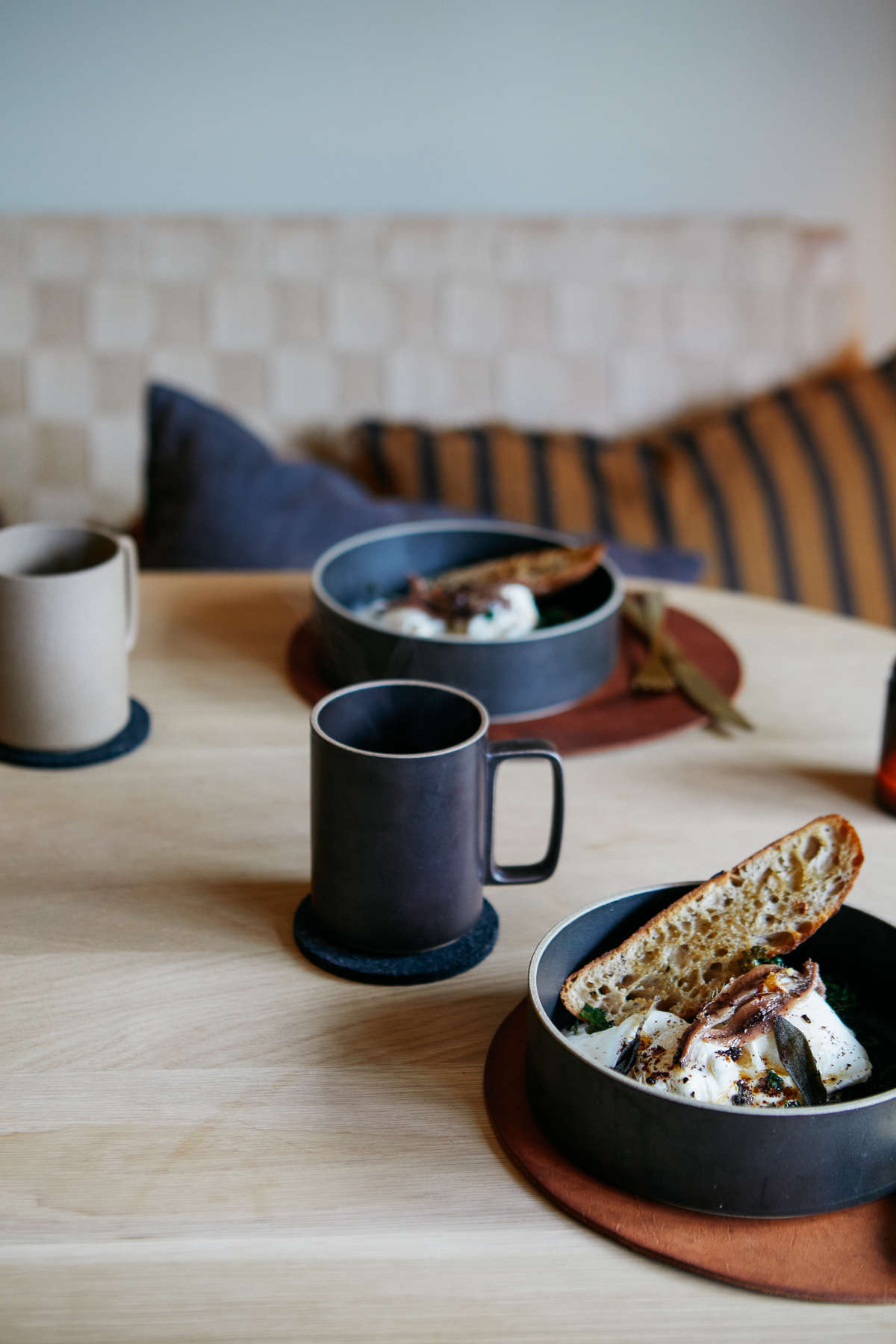 Inspired by a dish we loved at one of our favourite East London restaurants, Morito.
The ingredients are simple - yogurt, eggs, sage, lemon, greens - but it just really hits the spot, and makes for a gratifying lunch or weekend breakfast.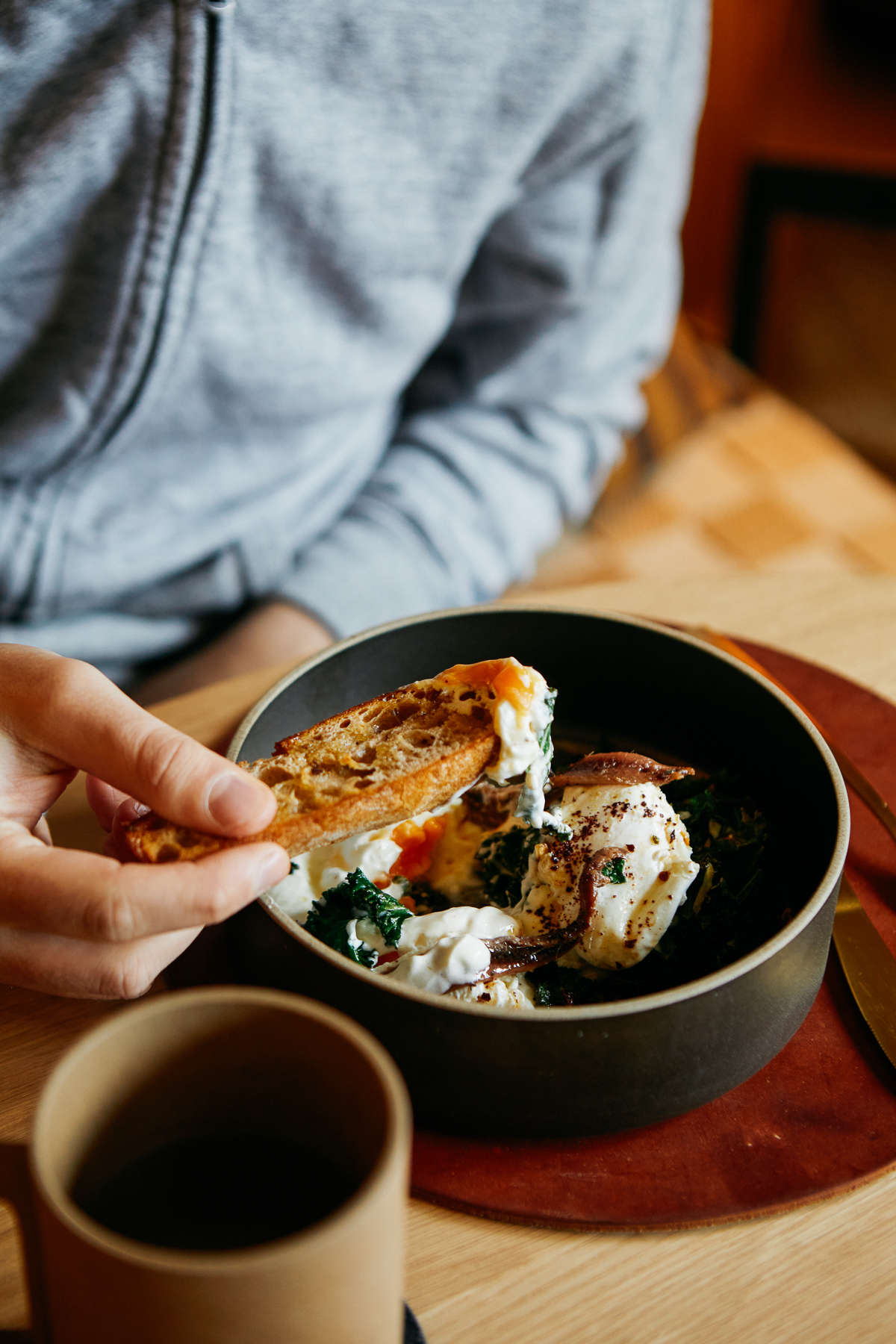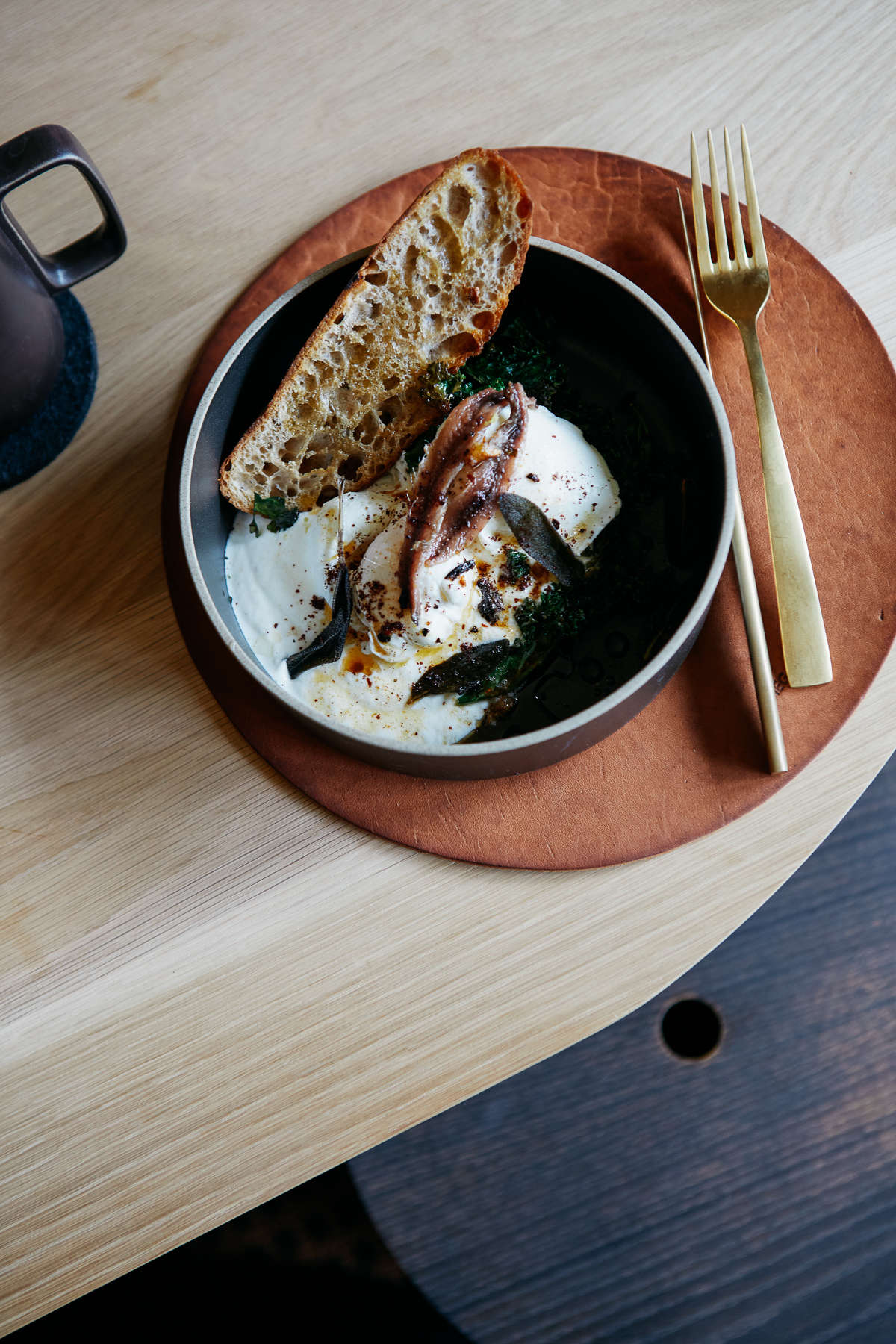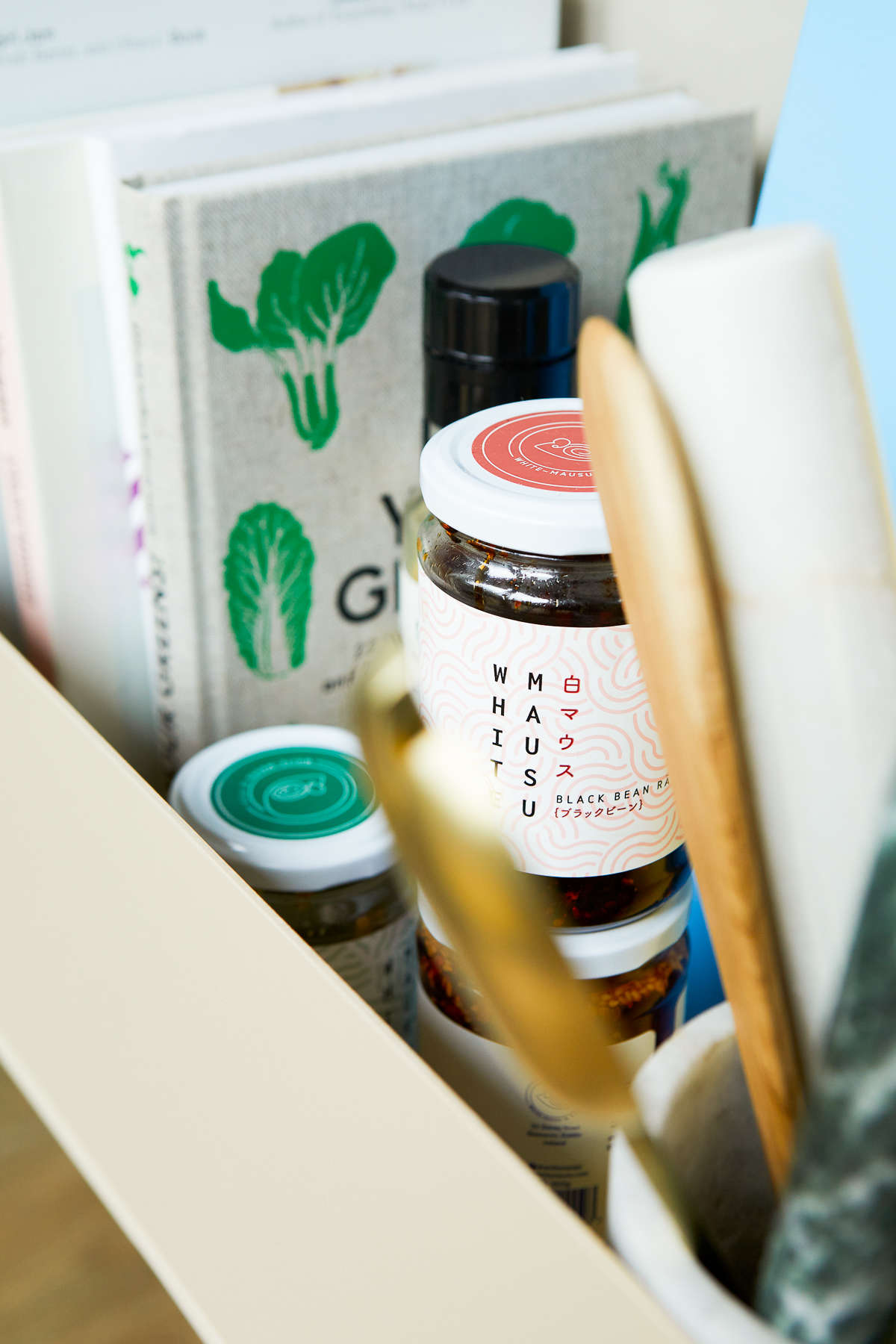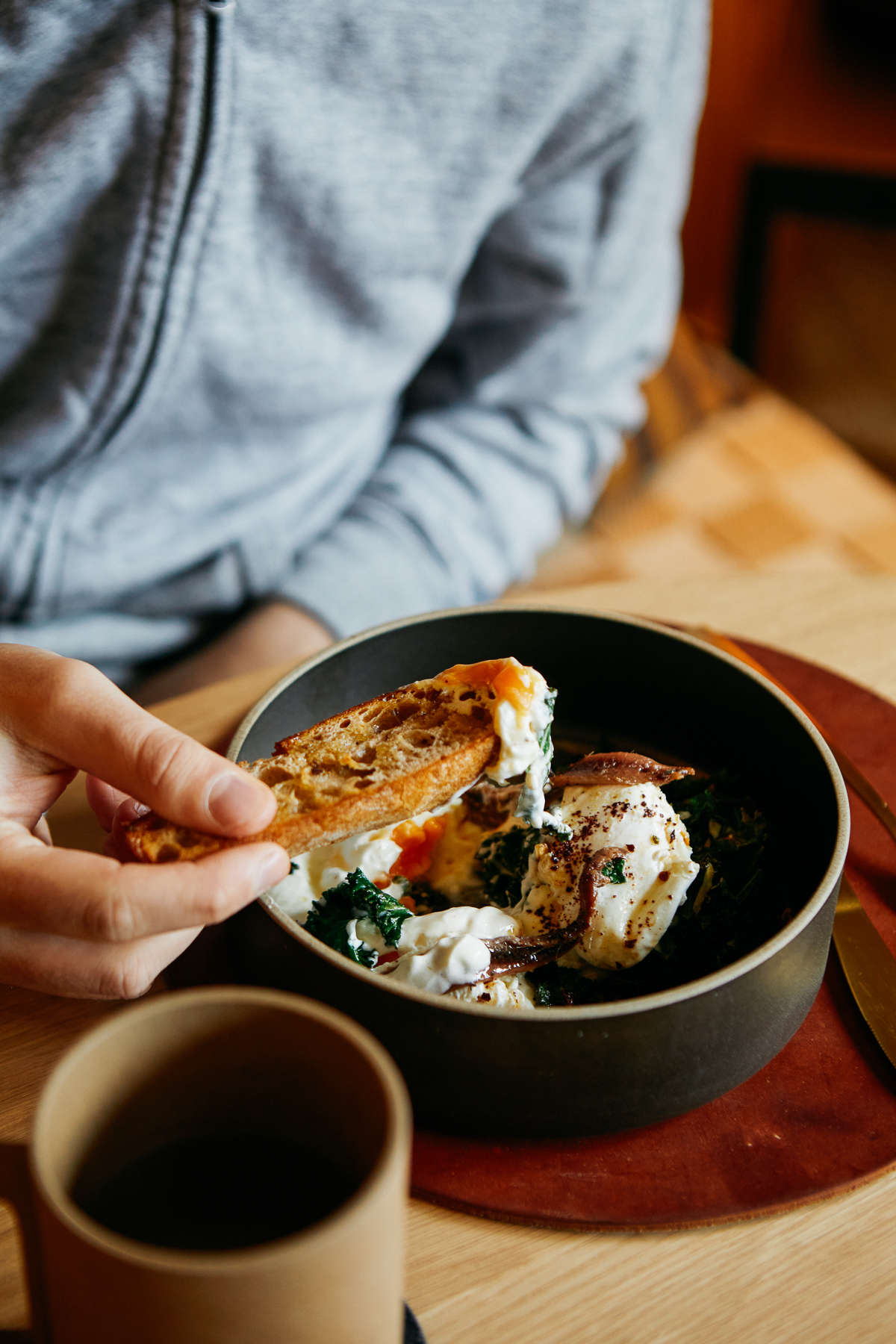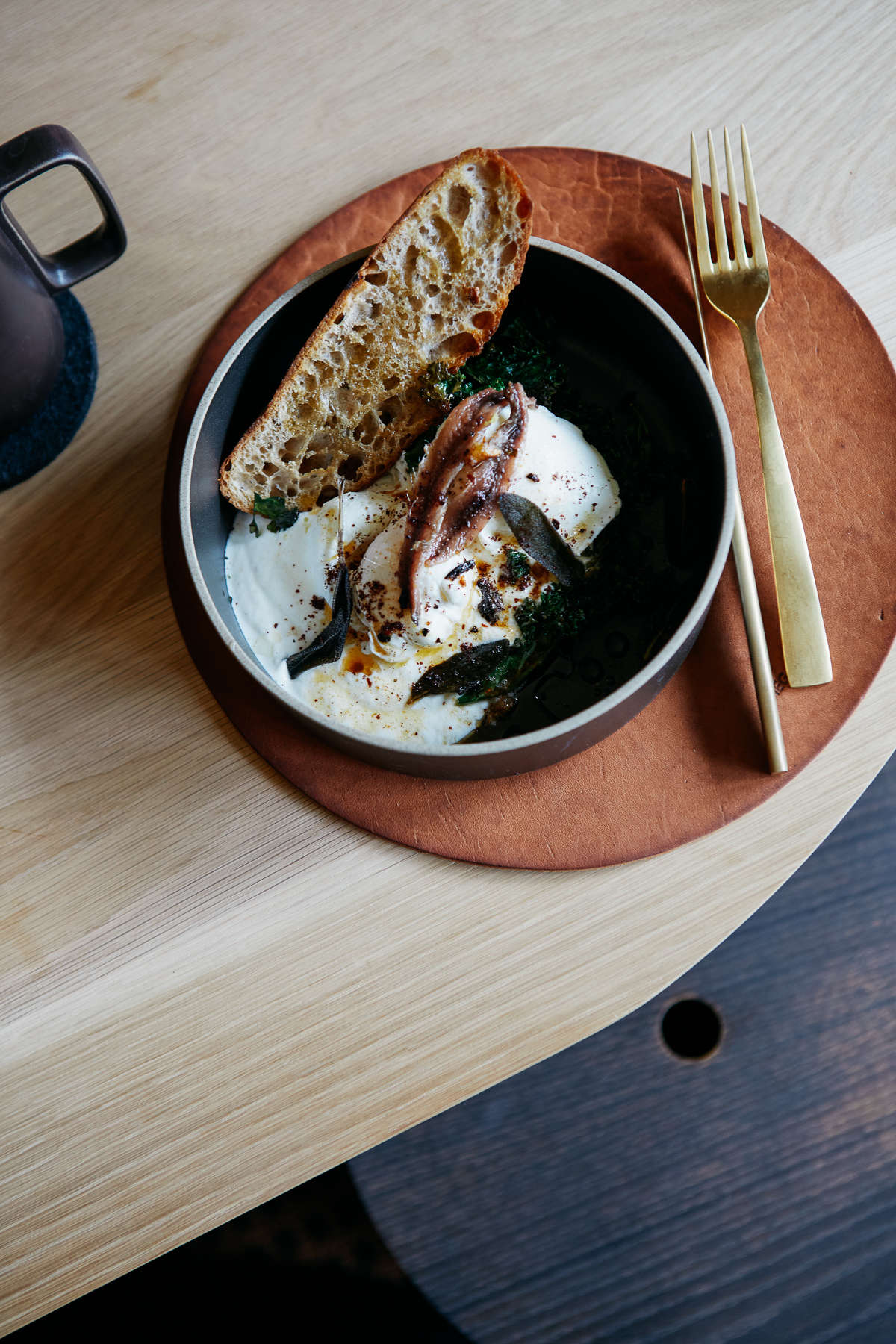 Ingredients
Free range eggs - the fresher the better
Greens - curly kale, cavolo nero, spinach, even tenderstem or savoy cabbage would work.
Garlic - a fat clove or two, sliced.
Lemon, zested and halved.
Sea salt flakes & ground black pepper
White wine vinegar, for poaching
Butter
Bread for toasting
Yogurt, preferably greek style
Chilli flakes
Anchovies
& for a little extra
White Mausu - Peanut Rāyu
Method
Add a good glug of olive oil to a heavy bottom frying pan & put on to heat. Chop and sauté some greens of your choice - we used curly kale, but cavolo nero or spinach would be delicious. Add some sliced garlic to the pan, along with flaked sea salt and a squeeze of lemon.
Cook until the greens are tender.
Set the cooked greens aside, and use the same pan to melt a good knob of butter, adding a pinch of chilli flakes. Lightly brown the butter, and remove from the heat.
Get your toast on, your choice what you use but a sourdough or crustier bread, good for scooping & dipping would be our choice.
Season your yoghurt with salt, pepper, lemon zest and some smokey spices - we used a pinch of
ras el hanout
.
Bring a pan of salted water to the boil. Add a good glug of white wine vinegar to the pan, reduce the heat so the water is at a gentle simmer, and carefully crack the eggs into the pan one at a time for poaching. Set a 3 minute timer.
Assemble the greens in your bowl, along with a couple of tablespoons of greek yogurt and the toast. Once your timer has gone off, remove the eggs with a slotted spoon, place atop your greens and yoghurt.
Season your eggs, top with a couple of anchovies (if you wish),
a squeeze of lemon and pour over your chilli butter and a spoonful of
White Mausu - Peanut Rāyu
.
Leave a comment