You could approach this in a couple of ways.
1) you have leftover veg you want to use up, and this would certainly be a fab way of doing it, or
2) these pickles would be the perfect accompaniment to your christmas leftovers.
It's been a goal of ours to reduce food waste, and this quick pickle is helpful on a myriad of levels.
It's also really easy, pretty much effortless to put together, and super tasty. Maybe make a couple of extra jars, and give them as gifts while you're at it?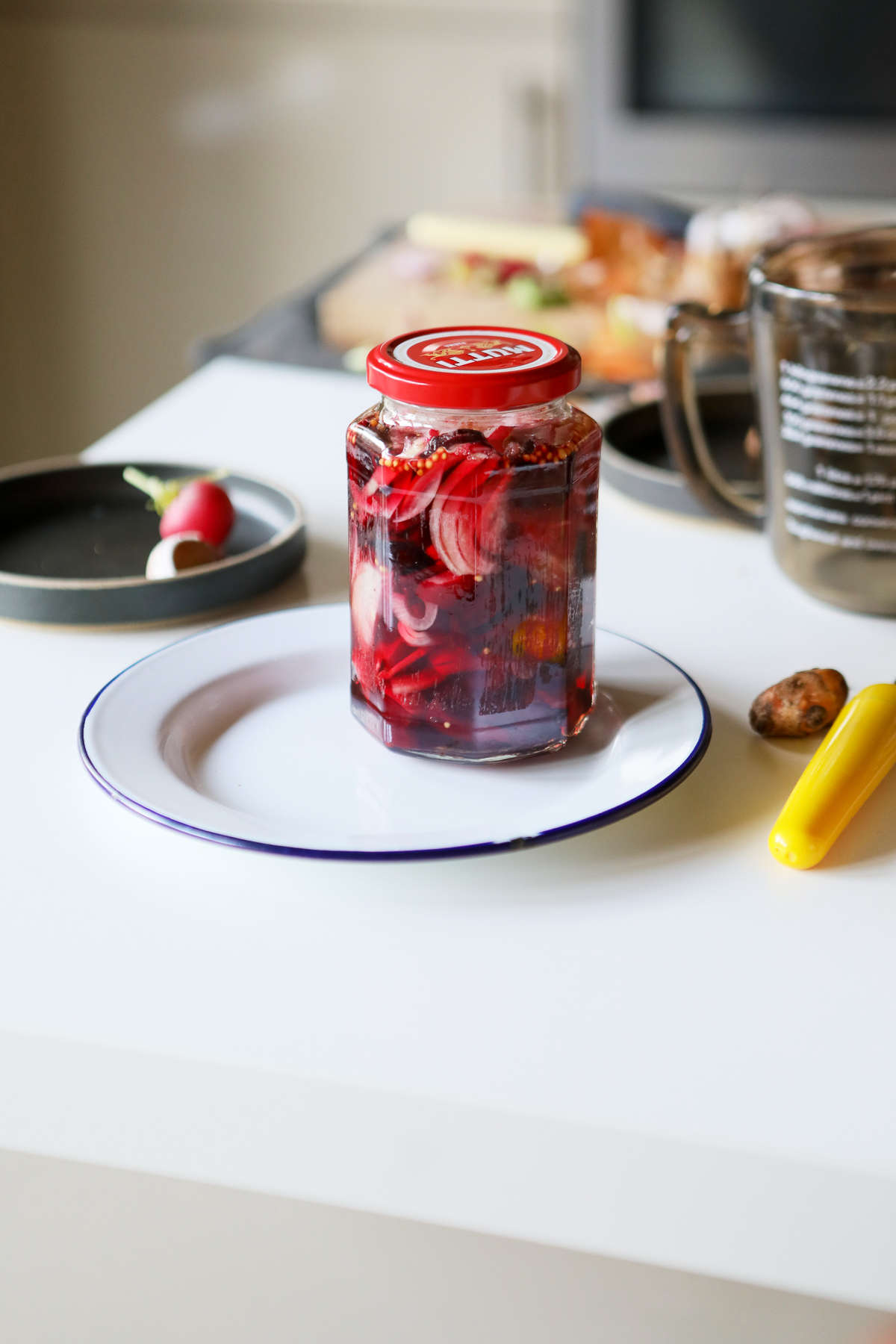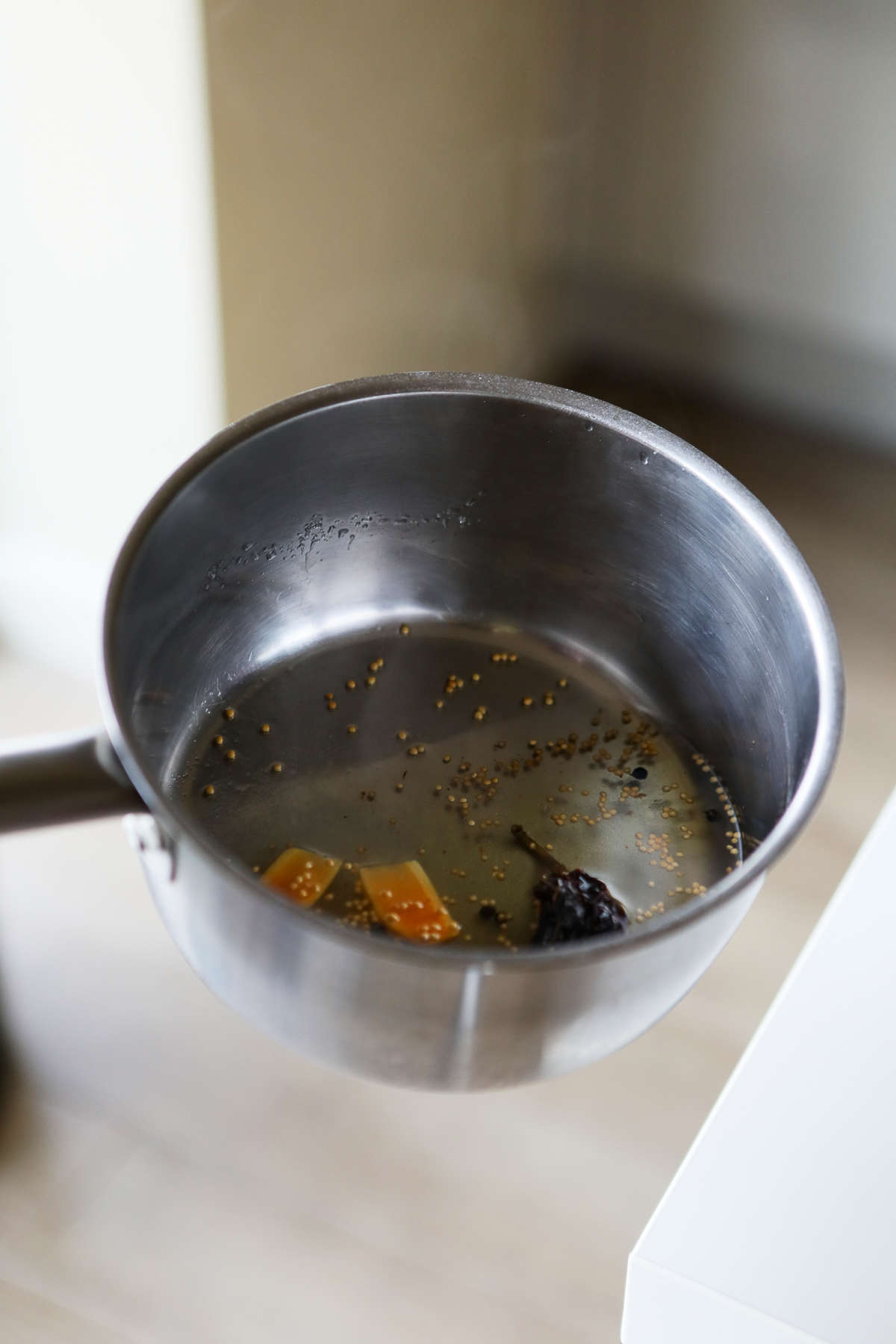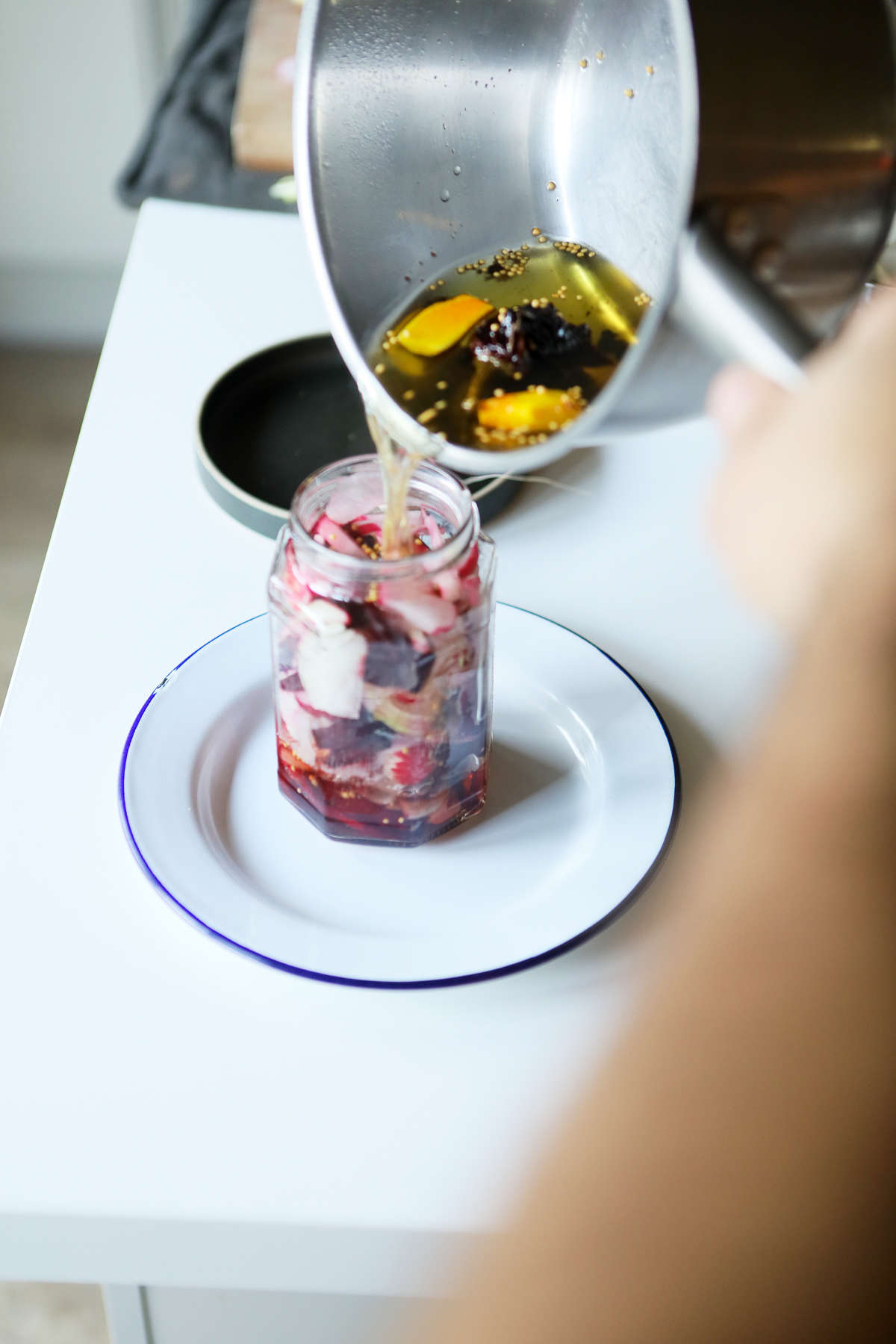 Pickled Baby Veg
Ingredients
2 cups assorted vegetables to pickle (beets, radish, shallots, carrots - your choice)
2 cups good vinegar - white wine or cider vinegar, for example
1/2 cup of white sugar
2 tsp sea salt
4 pieces of turmeric root
Aromatics - a bay leaf, 1tsp mustard seeds, chilli flakes if you like.
Method
Peel and cut any veg down to size - think bite size. Put into a sterilized jar and set aside.
In a pan, add vinegar, sugar, salt, turmeric & aromatics. Bring to a boil, reduce heat and simmer for 20 minutes. Pour over jarred vegetables, cover and seal.
Rest for at least 8 hours before serving. Refrigerated, they will be good for 2 weeks.
Leave a comment