Meet Anna Barnett
If your passions span from food to interiors then there is a good chance you already follow Anna. A celebrated cook, author and journalist, her social is packed with flavour and interiors to die for.
An East London local, we first met Anna during our early business days at Netil Market. We bonded over our shared love for the neighbourhood and all things independent. Our Greenhouse candle was even the scent for her beautiful wedding in Italy.
More recently we have been enjoying her new podcast series
The Filling
,
which takes us into the heart of celebrities homes -
their kitchens,
to discuss everything from the design, their nostalgic recipes, and the joy of food.
We recently caught up with Anna, although unfortunately not in her beautiful kitchen...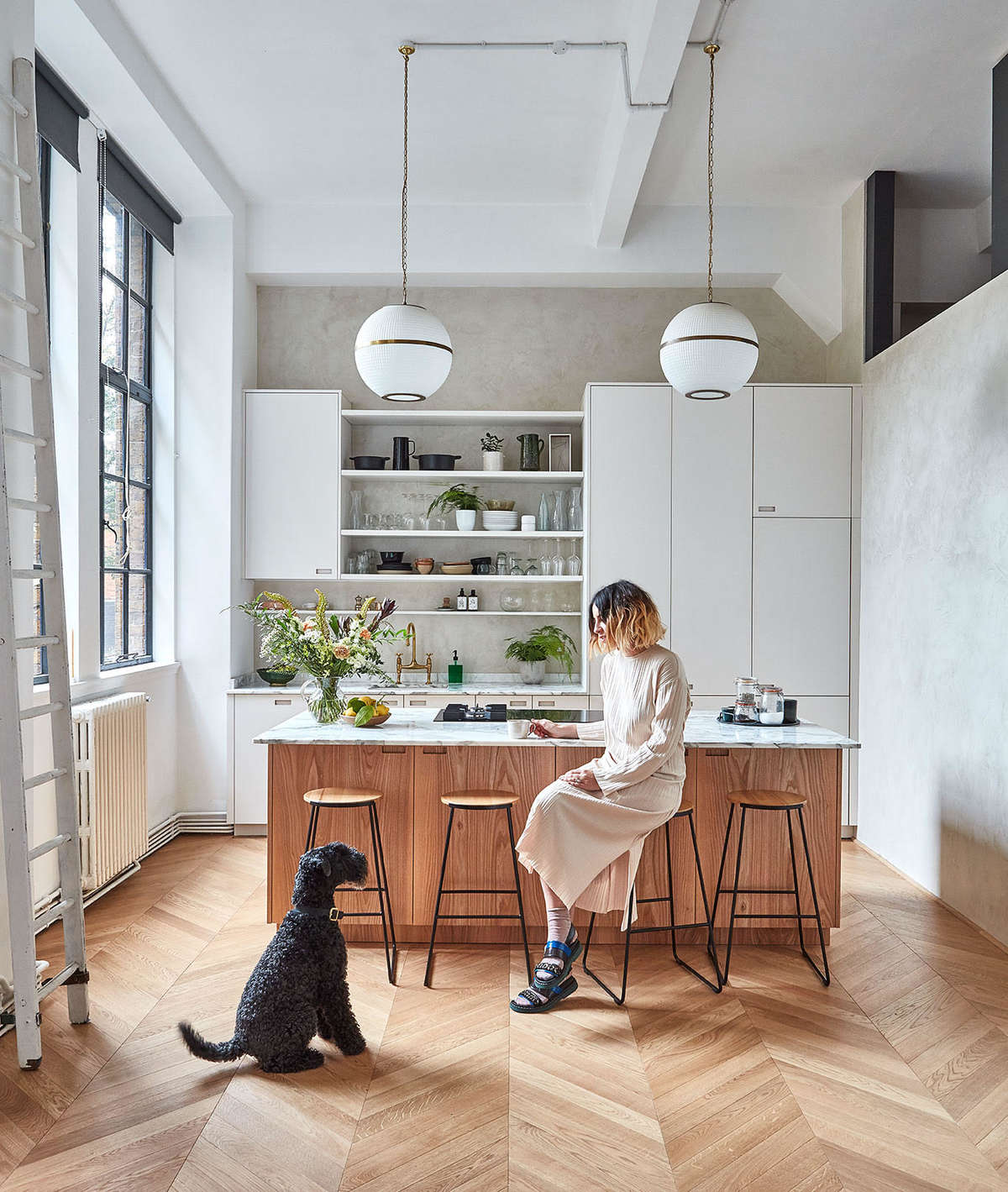 Could you tell us a bit about your background?
I started out in TV, first at MTV, and then Ch4/T4, from production to talent booking and then into Fashion at House of Holland, and finally food. That said, food and feeding people has always been part of what I do, how I bring people together and spend time with friends and family.
Was a love for food something passed down to you through the generations, and how did it become more than a passion?
I've always been greedy. I love to eat so when I realised that this could be a vocation for me I was game! I live for big dinners, entertaining, and bringing people together, this was always my trademark. Supper clubs followed a very long time ago, and then the first cookery book. Food writing, catering, hosting and everything else continued from there!

My Nan is a super homely hearty cook, its all about the shepherds pies and sweet treats, so I do have an enormous fondness for home comforts. Travel has also been the most enormous influence. I live for Italian flavours and focus a lot of my recipes around Italian cuisine. I also feel an affinity and appreciation for their approach to food.
What made you start your own business?
I didn't intend to start my own business. It was more about working towards my own goals with the aim of being passionate about my everyday. I love variation and being permanently challenged…all while getting to eat (for the most part)!
What challenges do you think business owners face?
It requires endless flexibility; you have to be able to turn your hand to anything, and everything. It's all about multi-tasking and knowing when to delegate. There's also an element of bravery and it definitely feels like you can never quite switch off.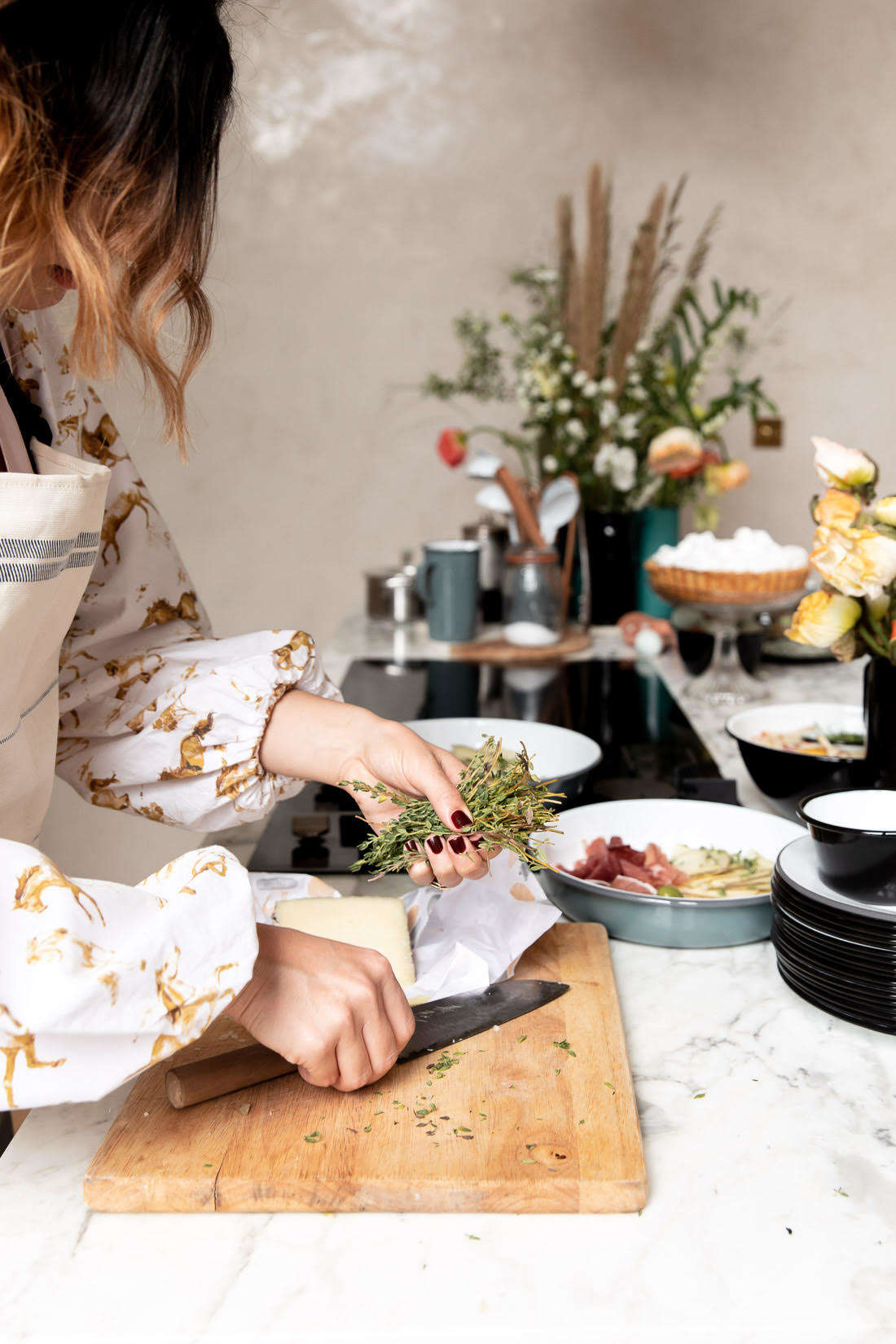 You have done many things in your career, what do you think it means to be a creative?
Being creative is an ever changing process. For me it's all about constantly learning, constantly testing myself and taking myself out of my comfort zone. I'm always looking to be inspired and search for something new.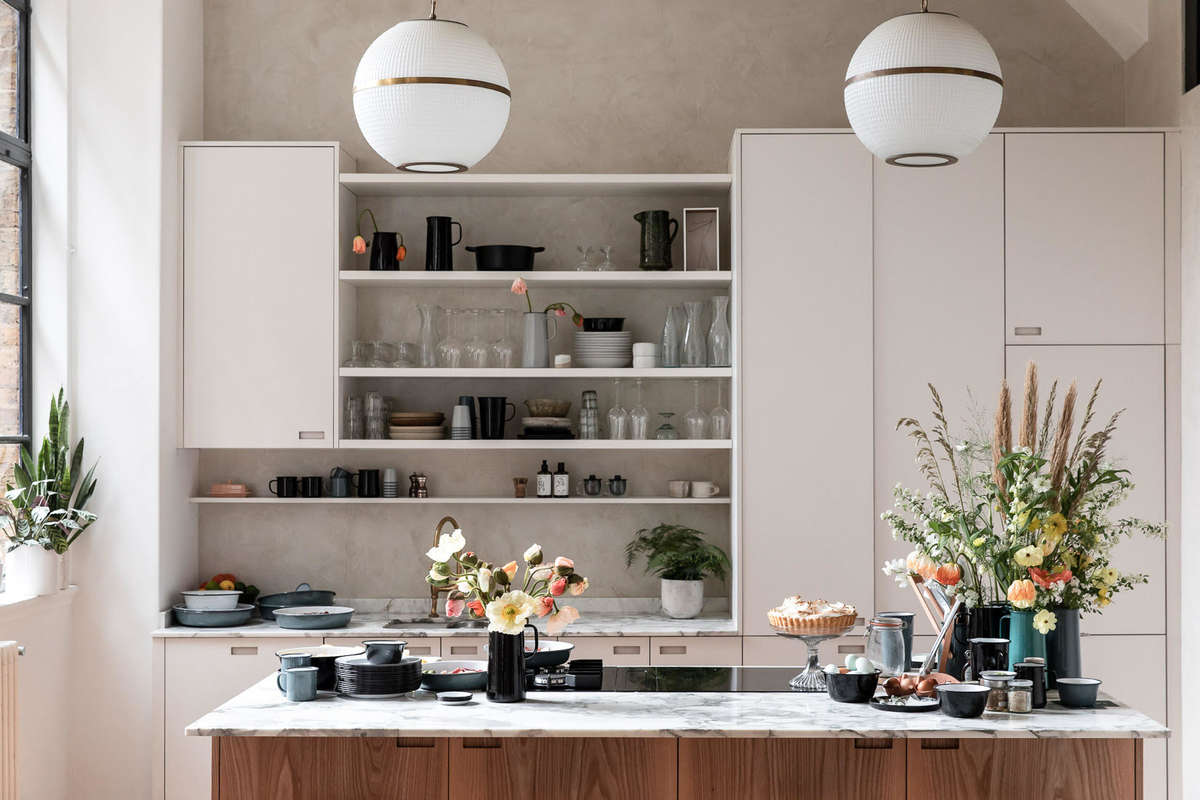 What does home mean to you?
A refuge, somewhere to retreat to, the dog…the smell of something baking! Candles on! Calm.
How has your notion of home changed from childhood to adult life?
Home has become a tribute to my love for interiors. Becoming an adult has meant I can take charge of the aesthetic around me and curate a space that feels truly relaxing; a space that can be shared. It's all about soft lighting, candles, real home comforts. As my work and home life are so intertwined, and projects frequently require me to work from home I think I've been able to focus on our interiors even more so!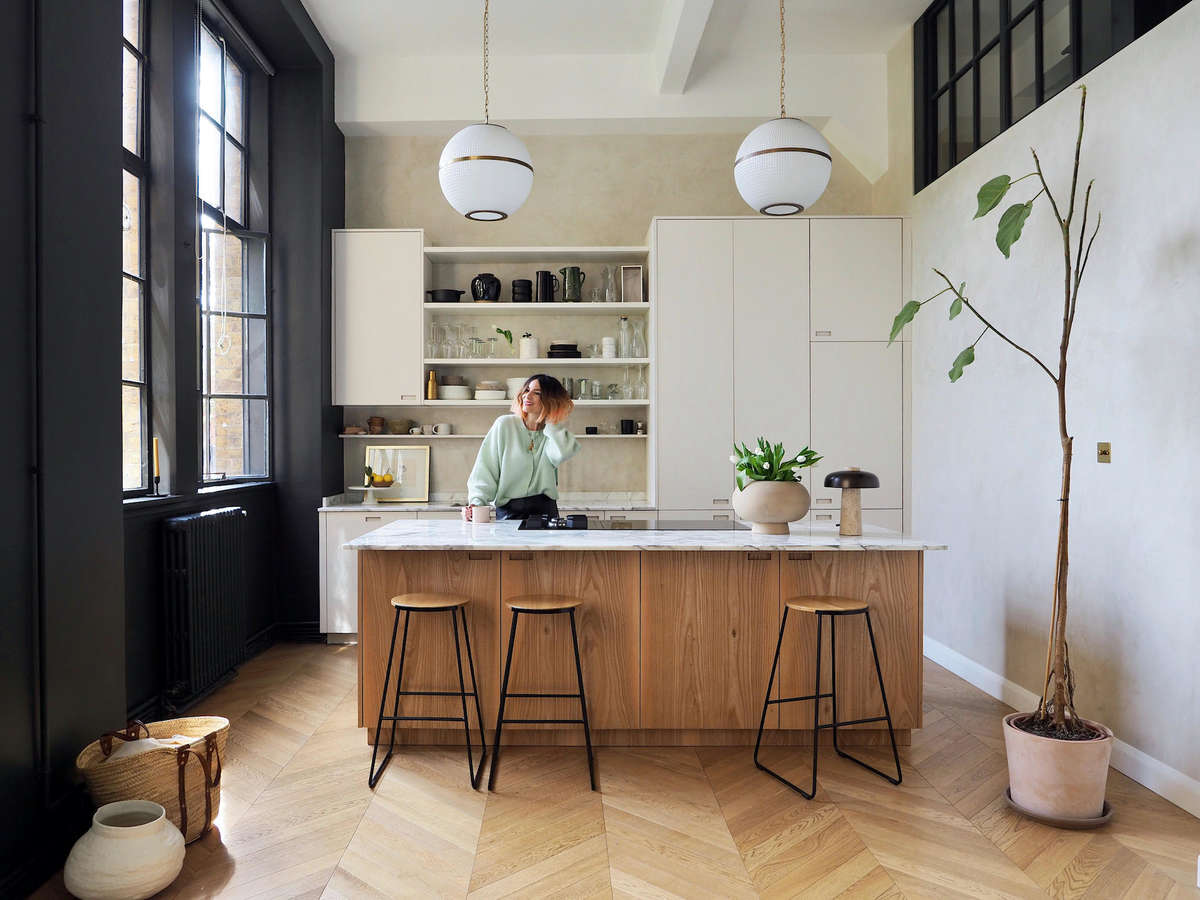 What are your favourite scents & why?
Ordinarily I find myself being drawn to the smoky, leather, tobacco heavy scents, however I fell in love with your Greenhouse candles; so much so we took them out to our wedding in Italy four and half years ago. That smell of fresh vine tomatoes is just so evocative and will forever take me back to that place and time. The best place and time EVER!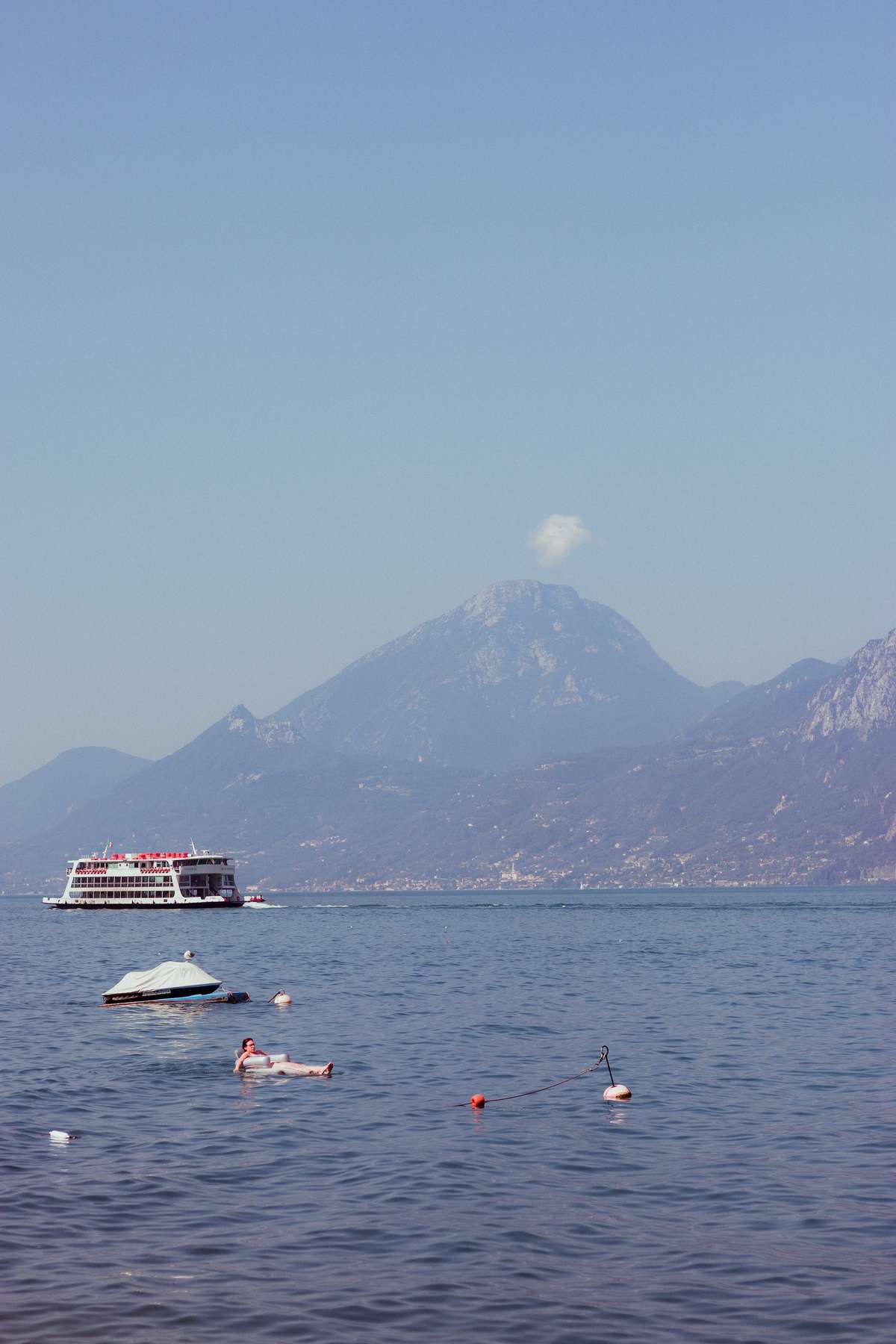 We love the connection you've made with scent a place just there. If you could take us on a trip anywhere, where would you take us and why?
A sunset swim and boat ride on lake Garda. To eat,
Da Adolfo, a boat ride off the coast of Positano.


Sì grazie!
What do these words mean to you....
Hard Work
Late nights, long days, determination and commitment to what you've set out to do!
Community
Community and those around us are so often the people that inspire and spur us on. Sharing positivity and support within that community is so important.
Tradition
I'm all for it!
Ritual
Tea in bed in the morning!
If you don't already, then be sure to follow Anna on Instagram
@annabarnettcooks
,
and of course check out the first series of her podcast
The Filling with Anna Barnett
, it's become a firm favourite of ours during this latest stint indoors.
Leave a comment