We eat this at home on the regular, with salads, bbq, flatbreads, the crispy green beans

(see the recipe up on our journal)

. Measurements for the ingredients really depends on the occasion -

"for family meals, my family used to use loads of garlic - if guests were coming they were more moderate with it lol."


We'll leave it to your discretion!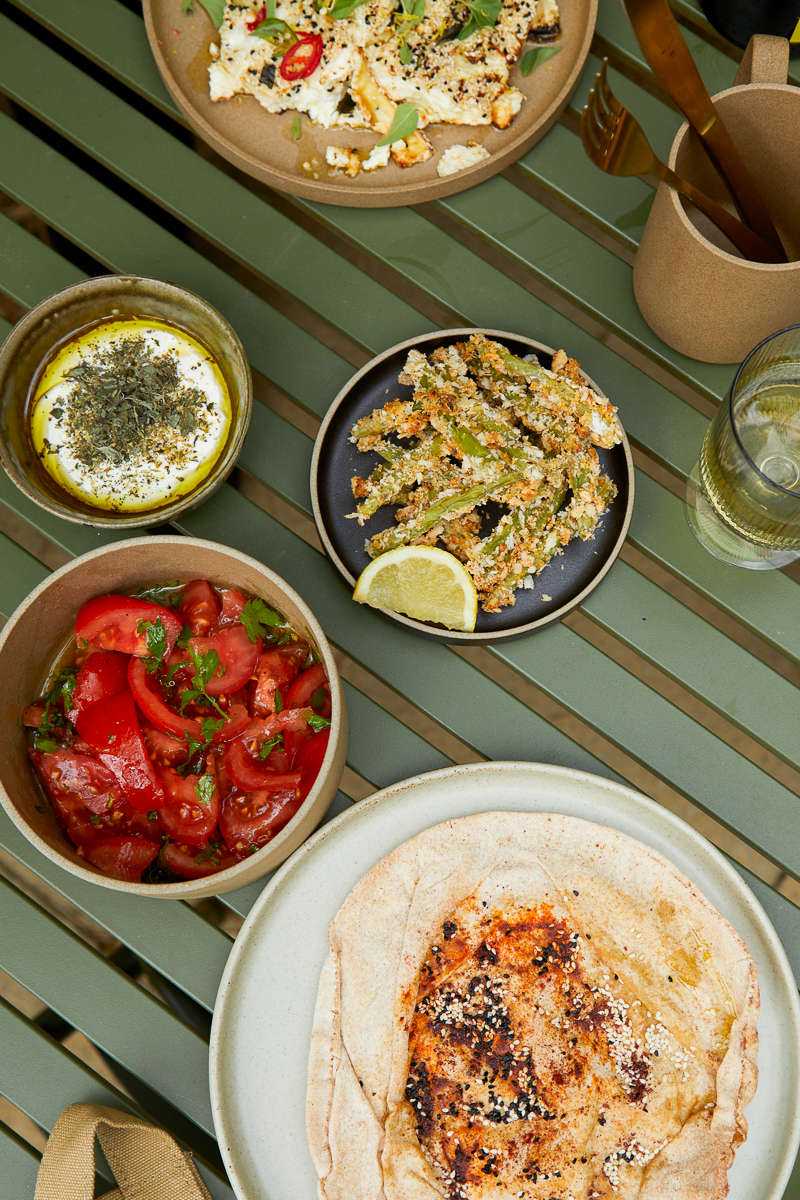 Tzatziki Dip
Quark
Greek Yoghurt
Grated Garlic (start with a clove and add as desired)
Handful Roughly Chopped Dill
Lemon Juice
Salt & Pepper
Grated and Strained Cucumber
Method
Mix half quark/ half greek yoghurt in a bowl, a cup of each, or more or less, depending on how much you want to make. Add grated garlic, starting with a clove and adding as much as you like.
Chop & add dill, then plenty of lemon juice & salt & pepper.
Mix in cucumber that you've grated and strained.
Leave a comment