We were searching for a vegetarian alternative to small fried fish that we ate at the seaside some moons ago, and with green beans in season and our local grocer having a bountiful supply at present, we put two and two together and came up with this 10 of 10 a snack/ side dish.
Super quick and easy, this really works. You can season with whatever you choose - we went simple with garlic powder and a hint of cayenne - and then served with a good squeeze of lemon and Niko's delicious and healthy
Tzatziki recipe!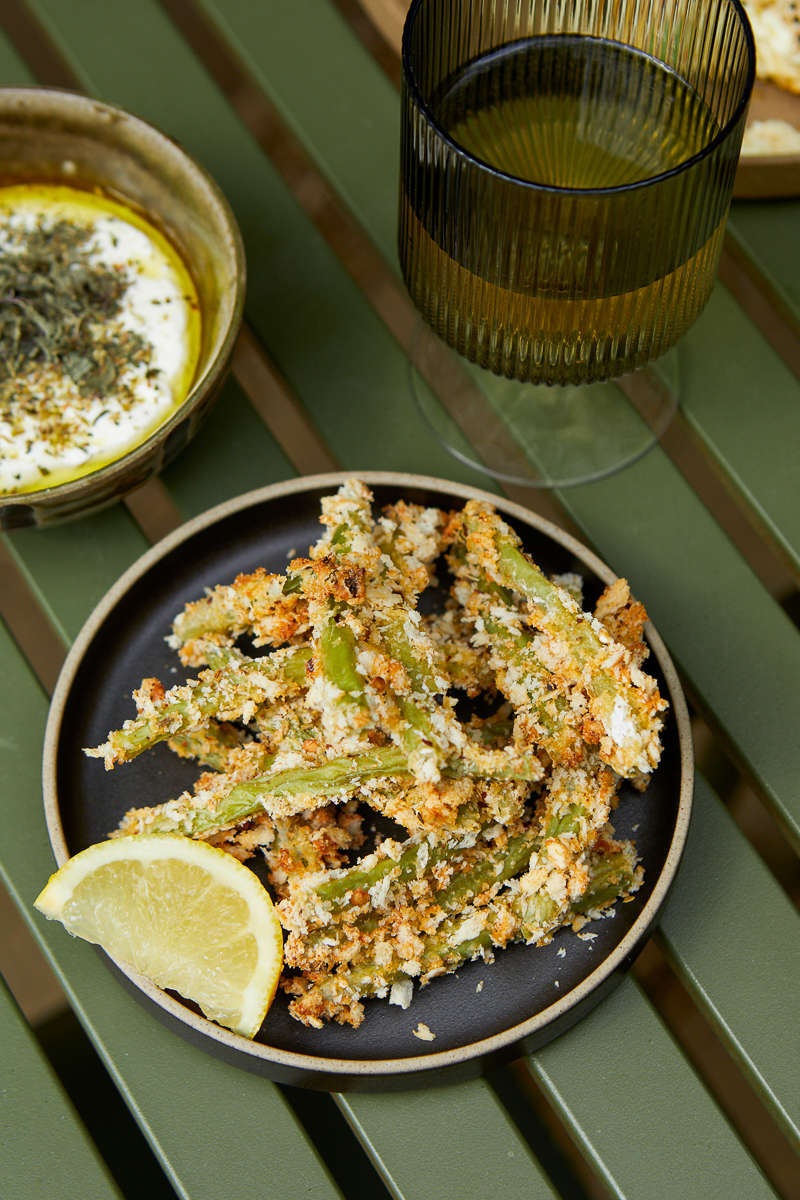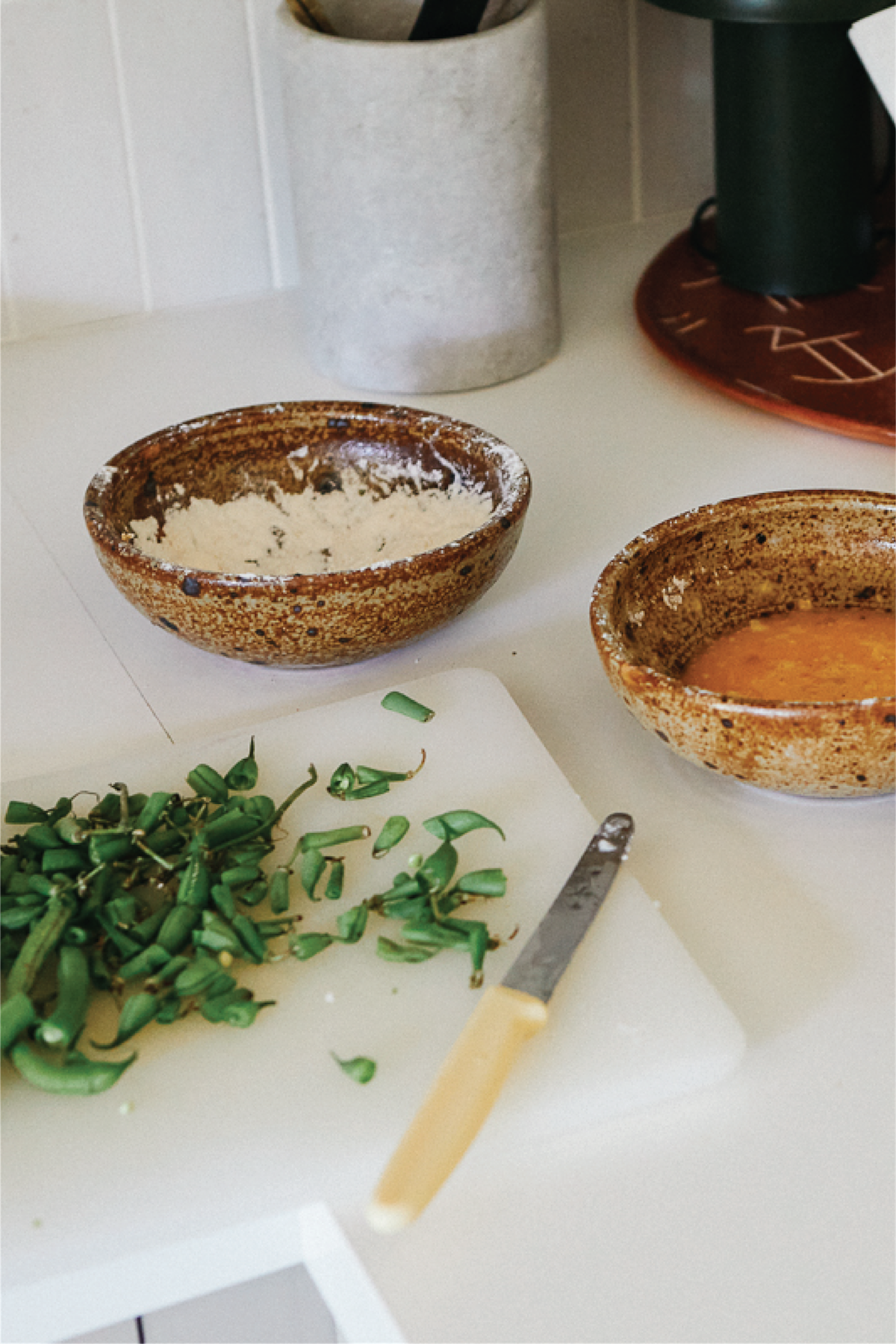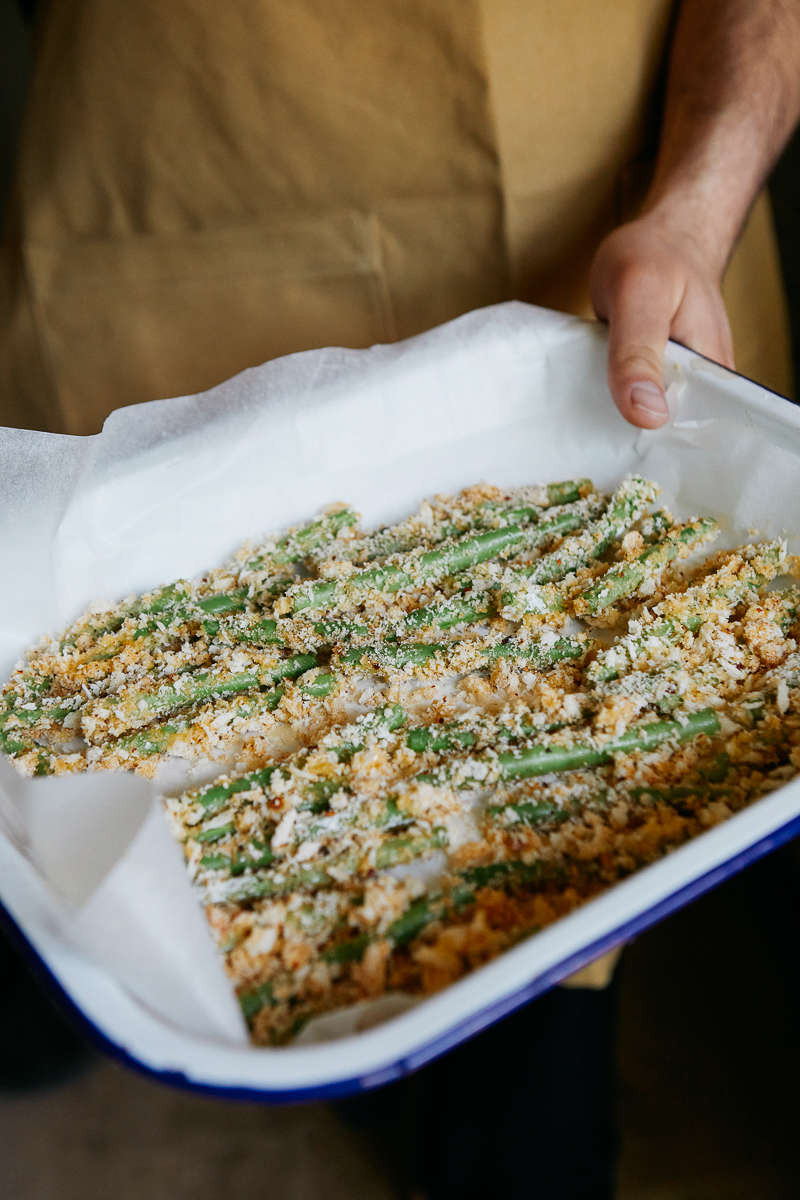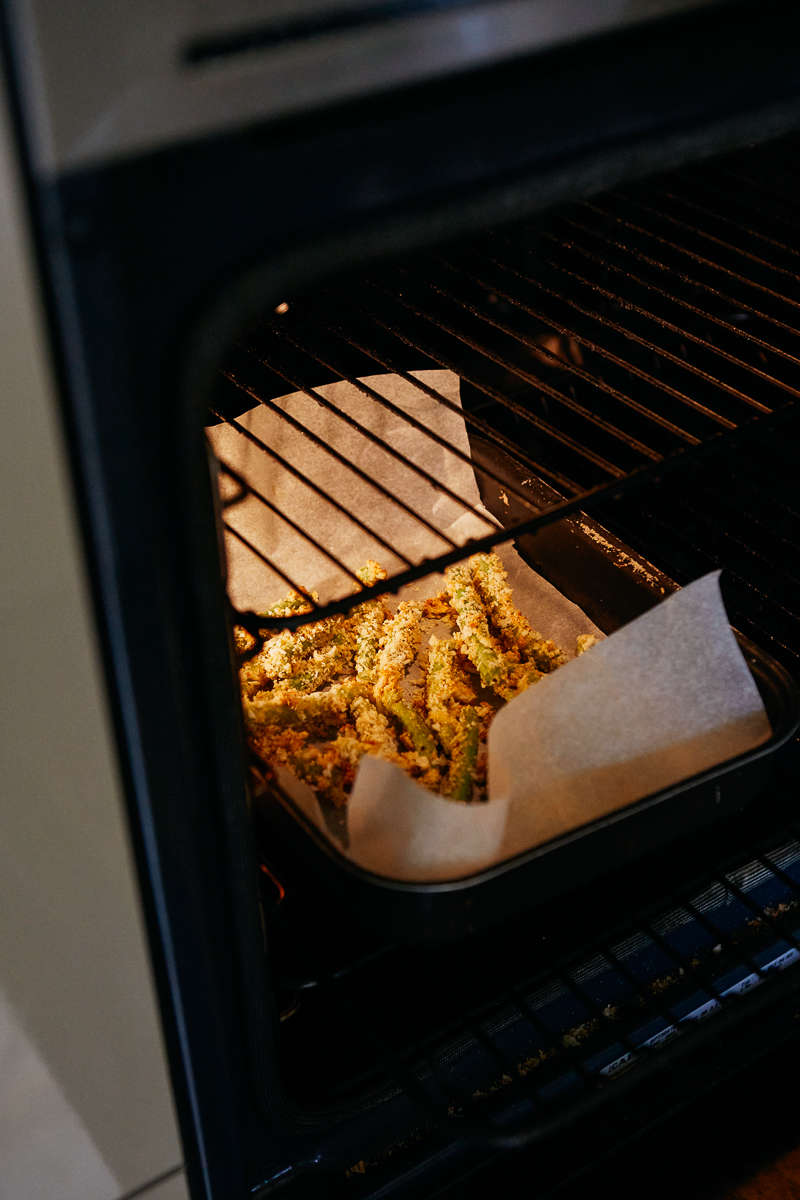 Crispy Green Beans
Ingredients
A couple of large handfuls of green beans
1 tbs plain flour
1 egg, beaten
1 cup panko bread crumbs
2 tsp garlic powder
½ tsp cayenne pepper, or red pepper flakes / paprika
Sea salt and ground pepper
Method
Preheat your oven to 220º while you wash and trim your beans. Beat the egg in a dish. In another bowl, mix your panko breadcrumbs with ½ teaspoon of salt, a good grind of black pepper and you garlic & pepper.

Toss your green beans in the flour, then dip in the egg. Transfer to the panko mix.

Drizzle a little oil onto a lined baking tray & add the beans, making sure they're evenly spread & not stacked up. Bake for 12 minutes, checking & tossing part way through, they should be golden and crunchy.
Leave a comment