LILLIE OF LONDON BOROUGH OF JAM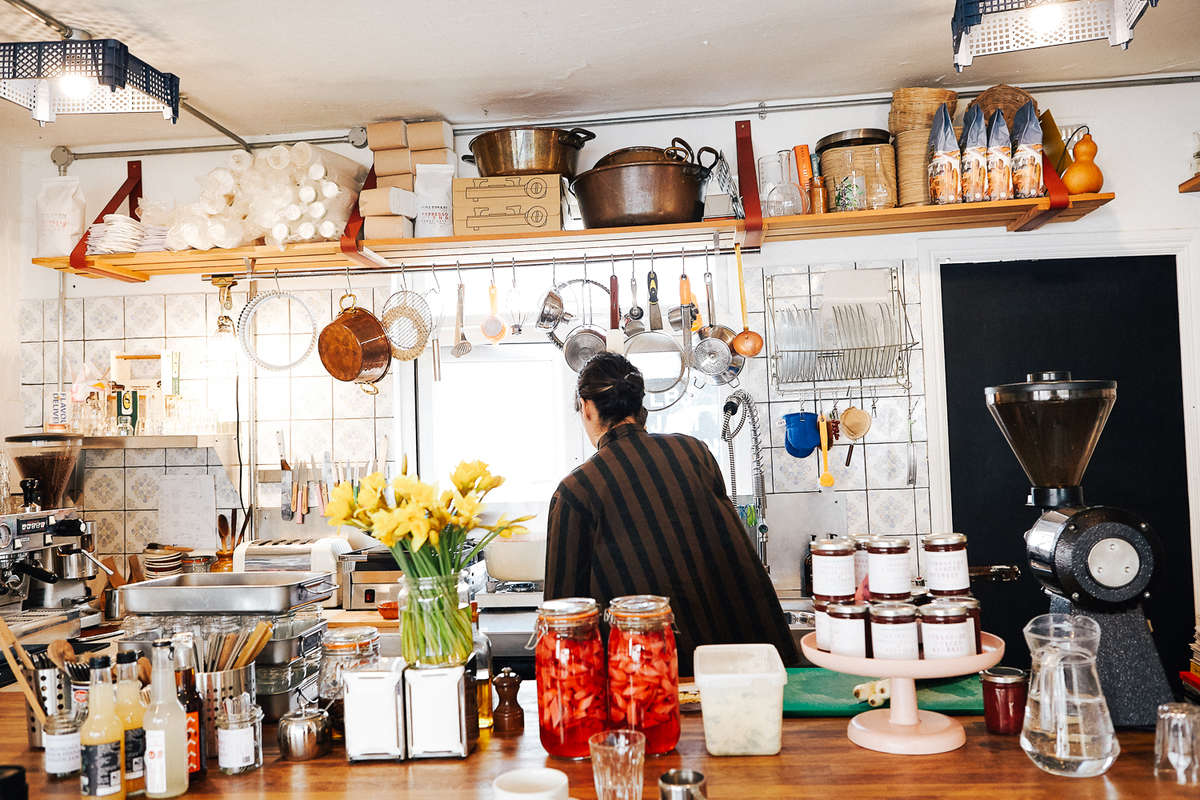 The London Borough of Jam shop owned by Lillie O'Brien has long been one of our favourite spots in London. The kind of place that feels like home, that elevates and restores. Ever so slightly off the beaten track, LBJ almost feels like it's there just for you - a secret, disparate little jewel that both locals and tourists make their pilgrimage to every weekend to grab a coffee, some lunch and pick up one of the many seasonal jams that are on rotation.

London Borough of Jam was established by Lillie in 2011, following a five year stint as a pastry chef at the much celebrated St. John Bread & Wine. The jams use the best of available seasonal produce, pairing a main ingredient with an often unexpected complimentary flavour, and as a rule never contain more than 4 ingredients.

It was essential to us that we brought some of what Lillie does into our stores, and we've been selling her jams and her wonderful book right from the off. A few weeks back we spent a sunny afternoon chatting with Lillie and drinking tea in her shop.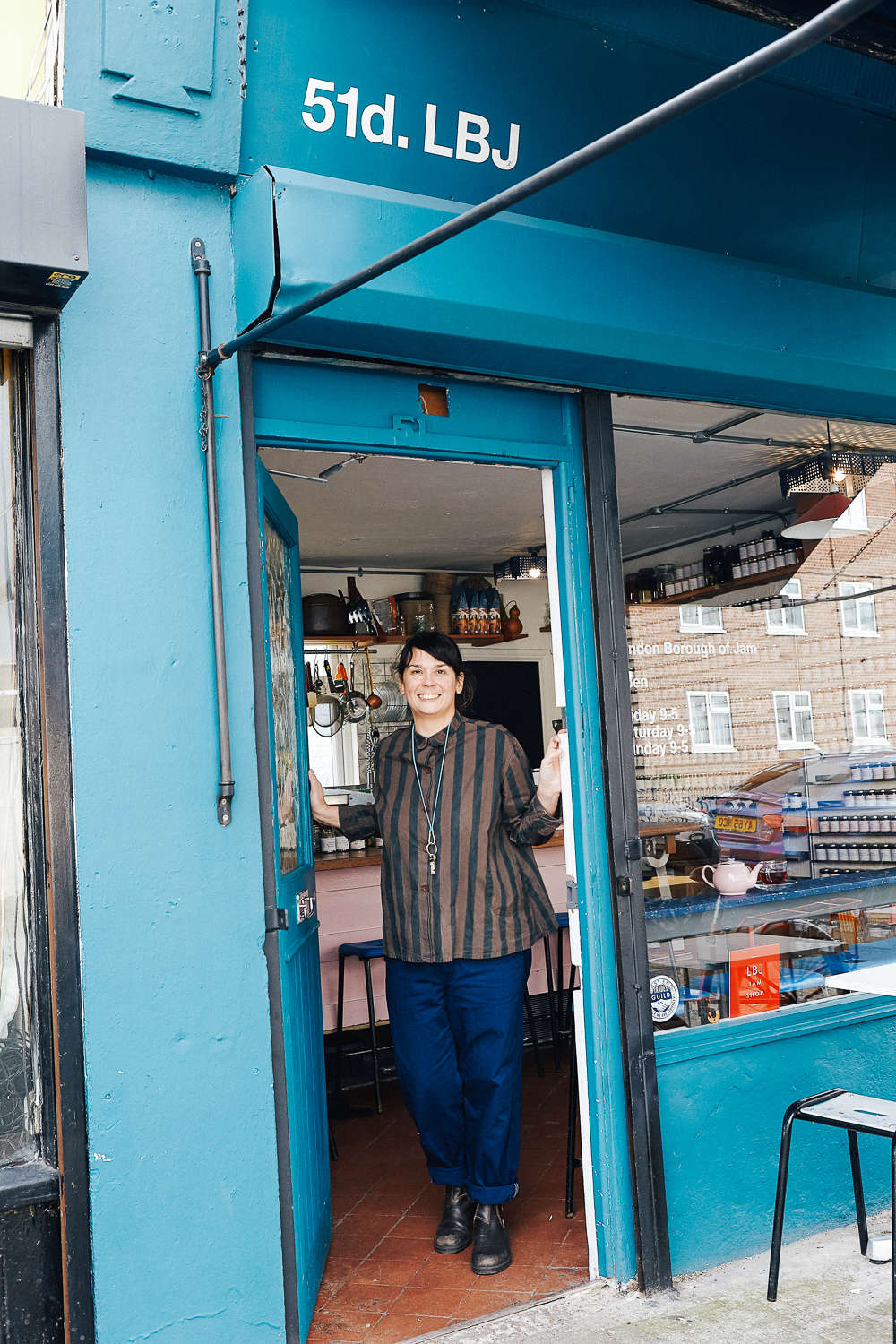 Could you tell us a bit about your background?
I trained as a chef in Melbourne, Australia. I left in 2005 to live in Japan for a year, then back to Melbourne for a year before I moved to London in 2007 when I started at St John. So essentially I am a chef.
What made you start London Borough of Jam?
I started LBJ as a little bit of a hobby in the beginning. I really enjoyed making perseveres at St John, and became addicted to the gluts we would receive. We would frantically bottle and jam them up for when we didn't have anything to use. Working at St John was a real eye-opener for using seasonal ingredients. Coming from Australia, ingredients are more readily available as it's so much warmer. Here in the UK it's very much defined by the seasons, and this really excites.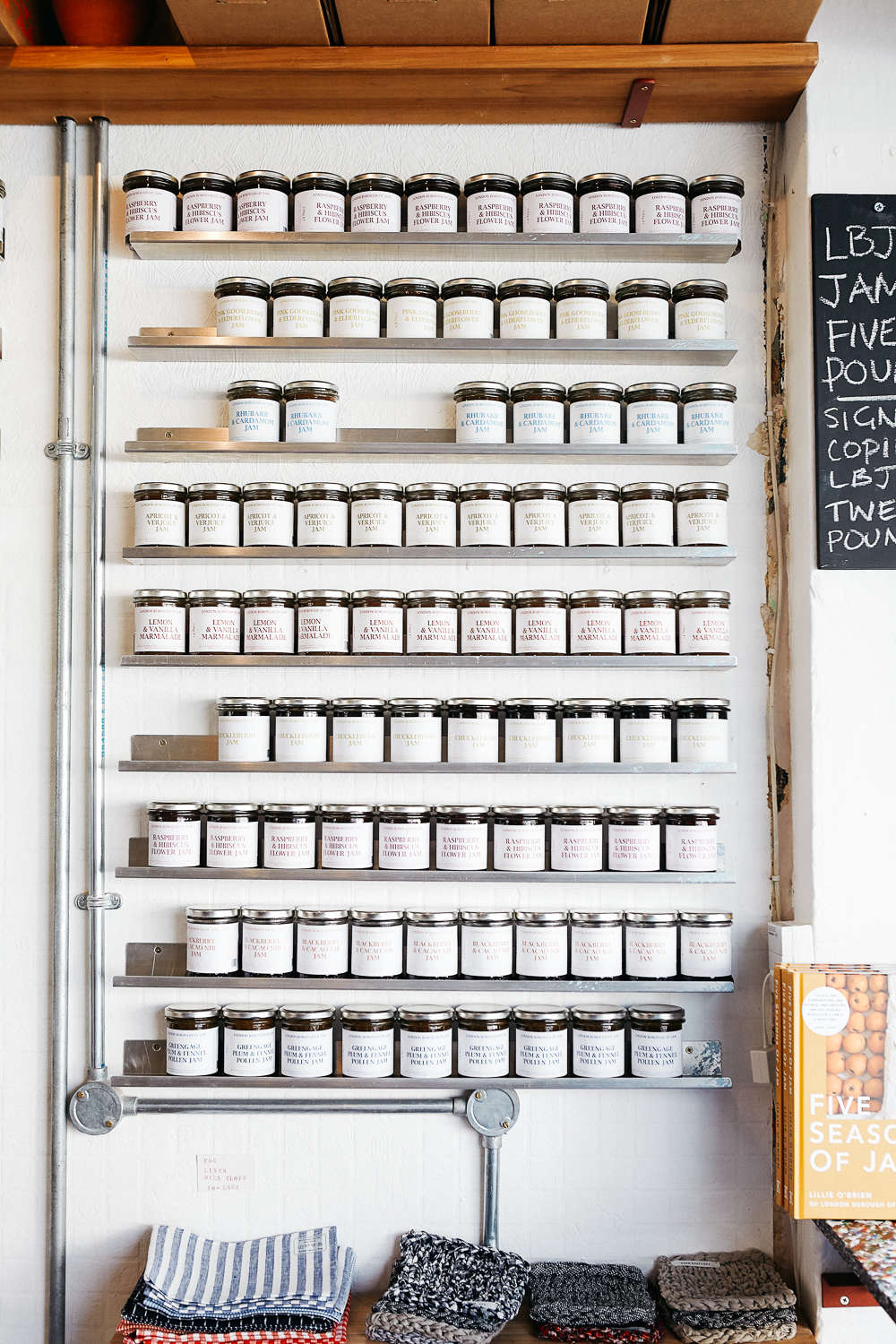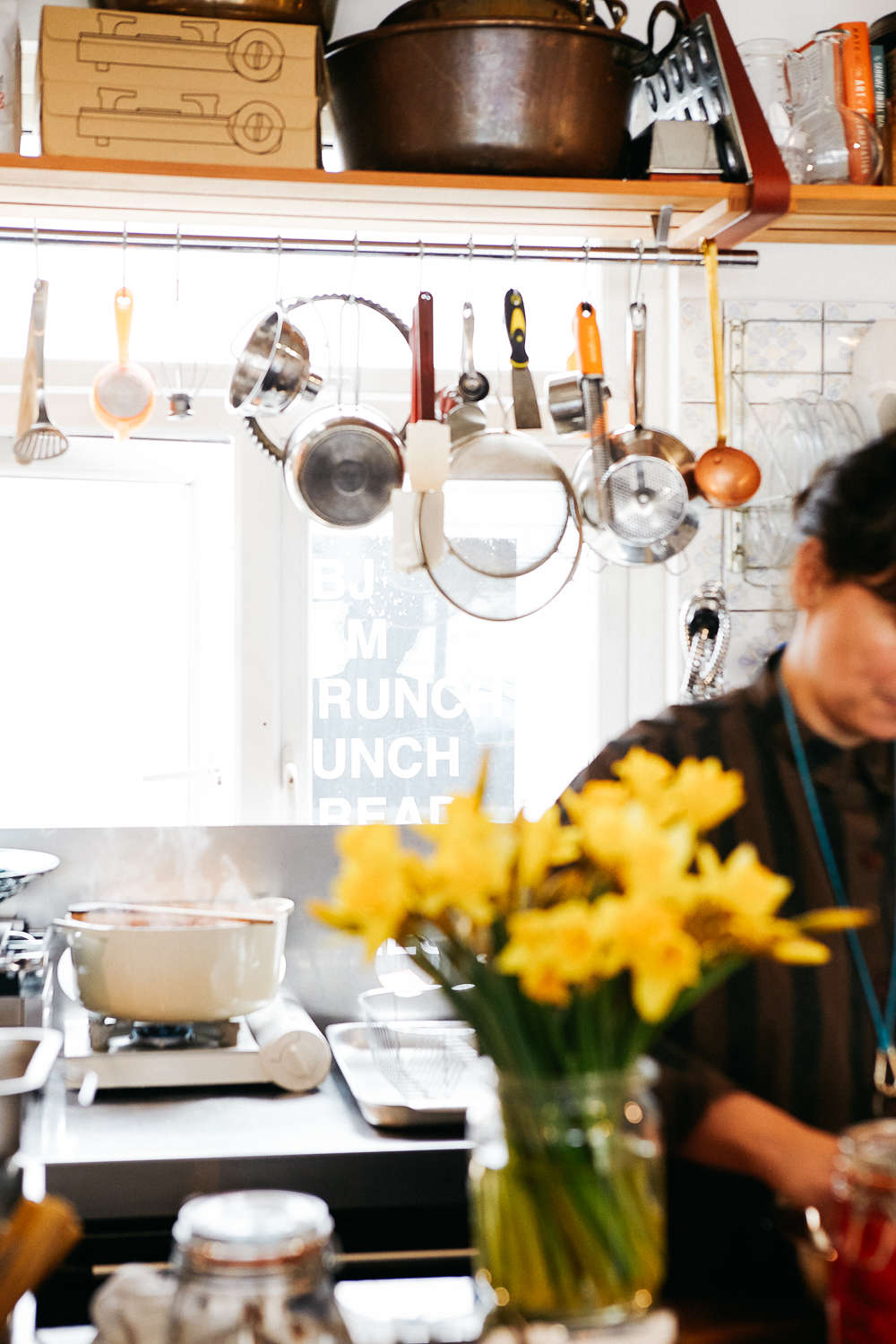 "Working at St John was a real eye-opener for using seasonal ingredients...Here in the UK it's very much defined by the seasons, and this really excites."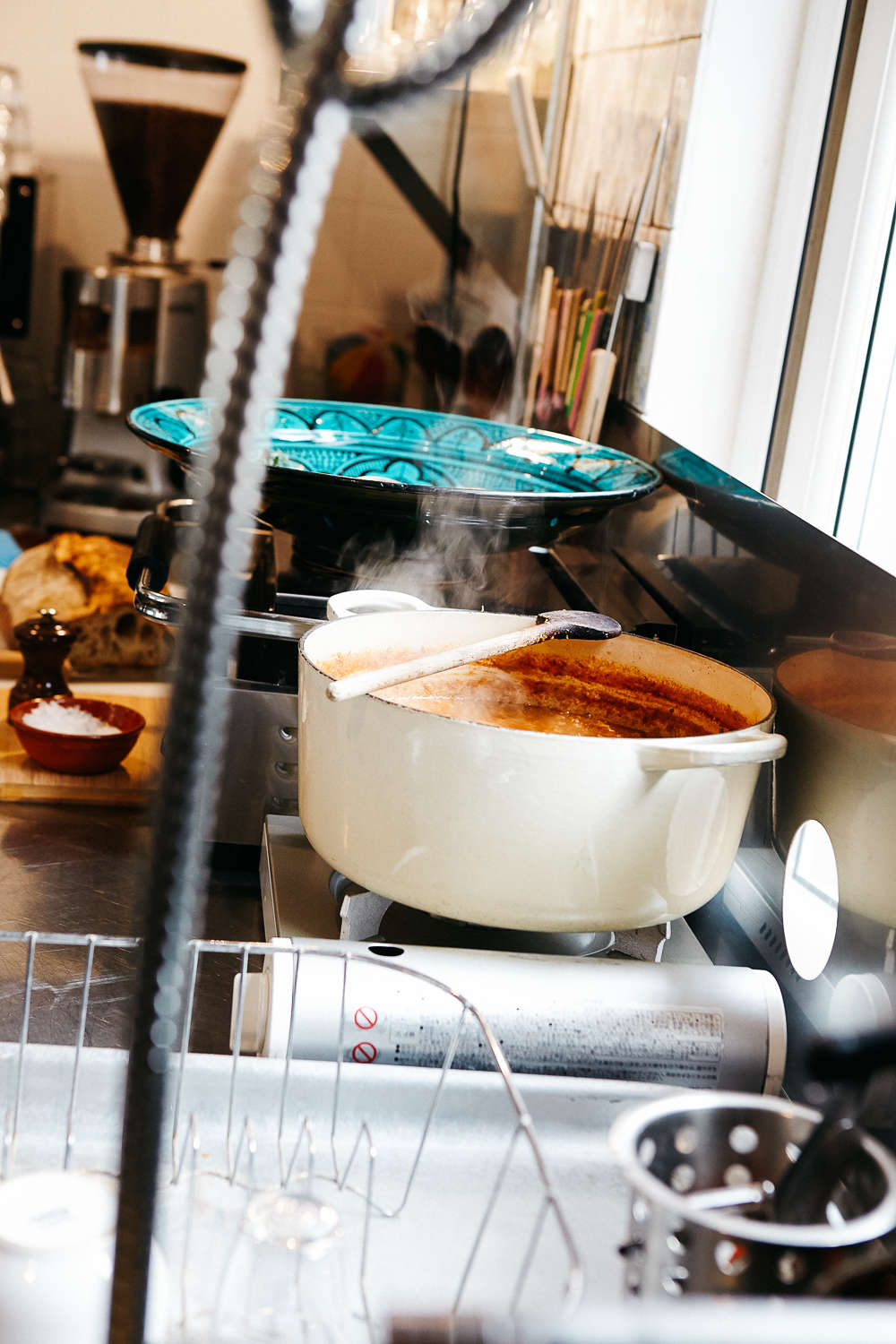 When did your love for cooking first present itself? Was it something that had been passed on through generations?
My mum is a fantastic cook and has always cooked everything from scratch. We also ate very healthy meals growing up, and junk food was banned apart from the occasional treat or party. I used to crave horrible food but as I have got older realised I never have really liked it and am thankful my mum cooked so well. I feel very lucky to be able to cook with 'what i have' in the fridge. I usually fill the dry store with basics and get a veg box every week and plan according to what's in it and what I have been given. We also have no waste and all the food scraps go into the wormery or compost. The thought of throwing anything away makes me cringe.
Your shop is one of our favourite spots in London, as it is for many of our friends. It's not really like anywhere else. What was your vision when you opened here, and how has it evolved over time?
I didn't really have one! I was just happy to find a small space and stop doing markets, as they became logistically hard for me. The weather was often tricky, and I wanted a warm space. It's all been very gradual, and as I have grown, albeit at the pace of a snail, I have been fortunate enough to build on what I have. A lot of that evolution has to do with working with Michael Marriott who did my shop re-fit a few years ago. Michael worked with what I had, and used mostly recycled materials to create a space where I can make, sell, hold jam workshops and offer toast & coffee. After 7 years I still get people coming in and asking what it is that we do, and having the jam wall installed has really helped people understand.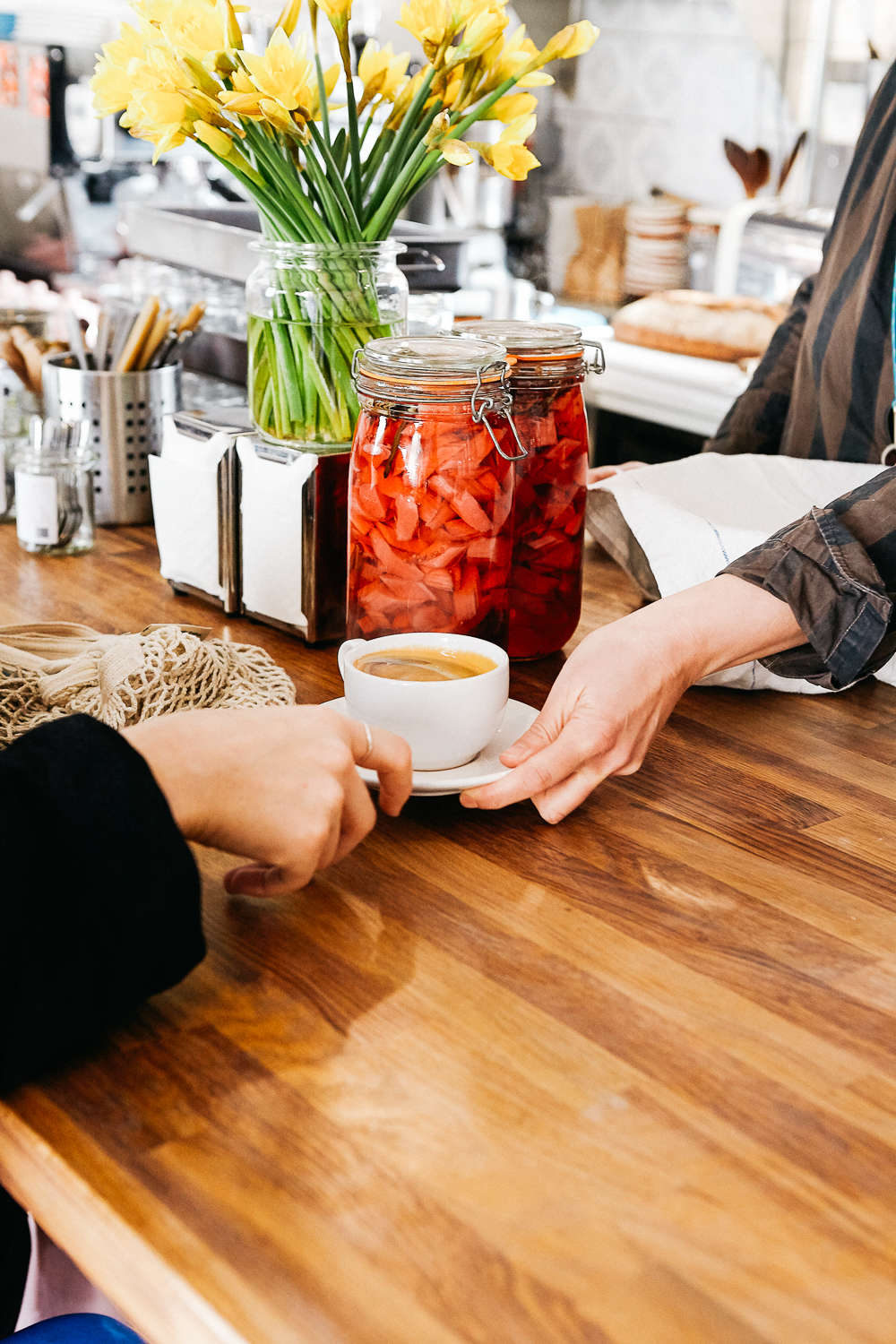 This neighbourhood (Chatsworth Road) is your home, and each time we visit you the shop is always filled by people you know, or with people waving as they pass. How important is that community element to you and your business?
It's everything! I wouldn't be here if it wasn't for the locals. It was the locals from the market who helped me find the shop space, and they now all support me on a weekly basis.

It can be a bit tough though, when I want to have a weekend off and people come in asking for me and I'm not in. It can also be difficult as the shop is off the beaten track, and, with Clapton being very residential, I only open 3 days a week as it's very quiet during the week.

I still manage to have customers coming from very far away, which really excites me. Personally when I travel, I love going off the beaten track finding hidden spots, these are often the best. If something is good you wouldn't tell everyone about it would you!?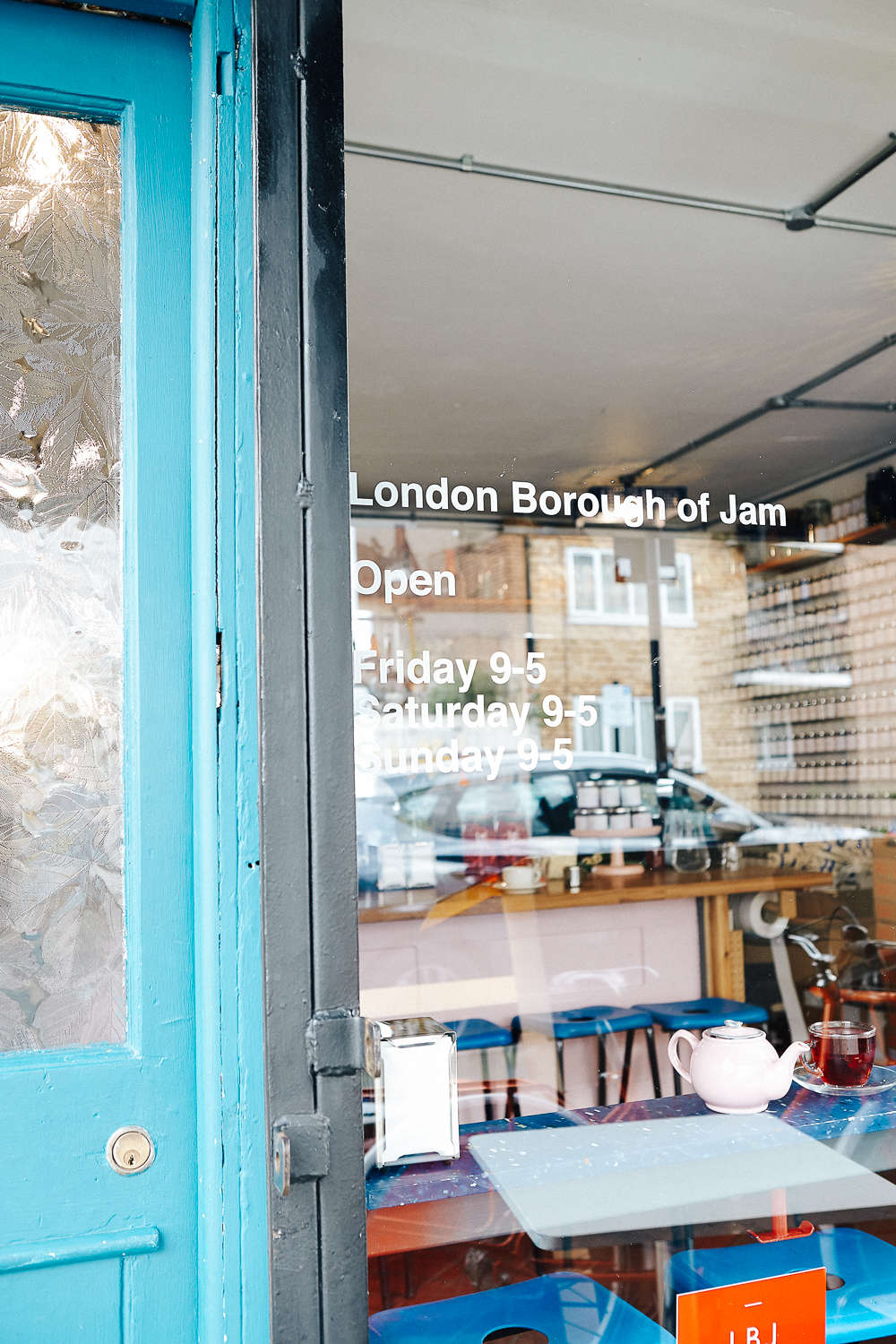 What do you think it means to be creative? How does that play a part in all aspects of your life?
Being creative means I can still make batches of jam in my shop. I have moved my production to a larger kitchen now where I have had to scale up, but once a week I try and make something in the shop, as it's where I get my inspiration and it's what I love doing. I also try and work on fun projects with friends & people who may have similar interests and to keep my creativity flowing. It's nice to reach out to people who are on the same page and to reassure each other about the fundamentals.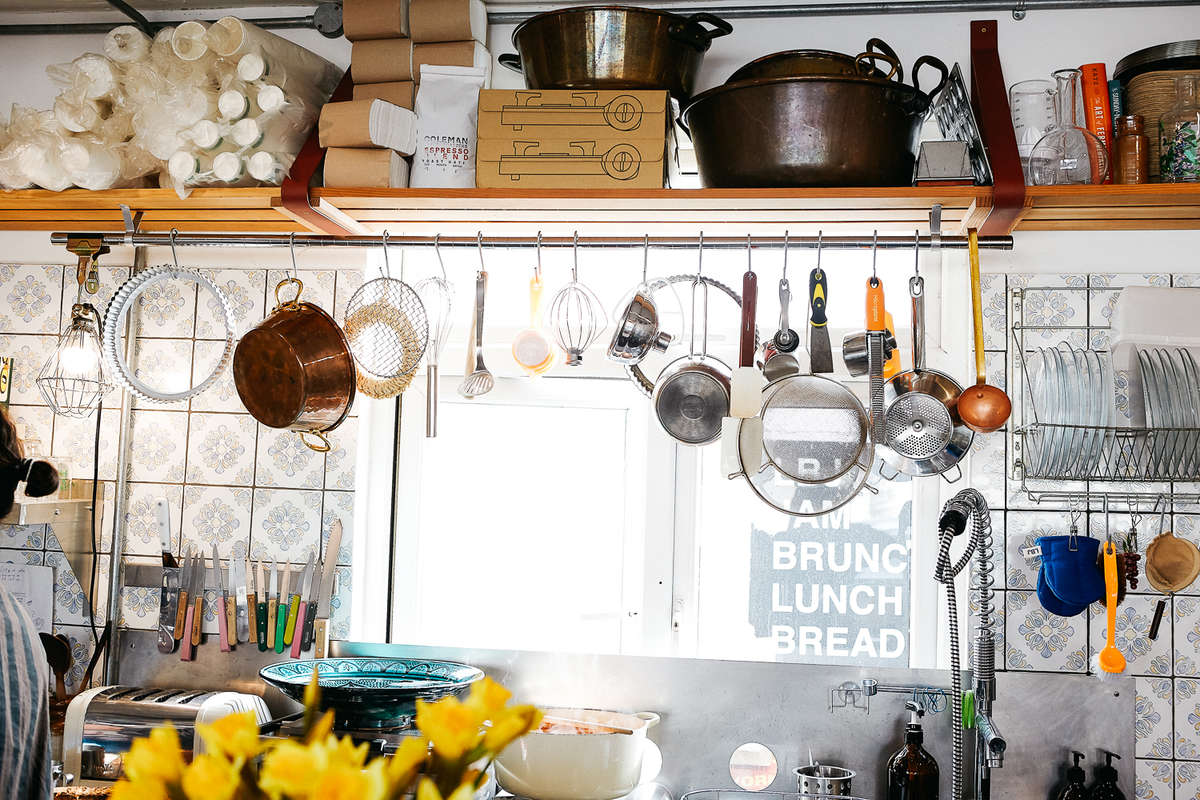 Hard work is pretty much a given for any small business owner. What does hard work mean to you?
Hard work for me means doing everything. I have had to adapt and learn from scratch, as I am not a business person. I try and not set my goals too high, and to keep them in reasonable reach as it's generally me tackling them and I can't get too overloaded otherwise I would get super stressed and that's not what I am looking for. That's not to say I don't experience stressful times, I just like to keep them to a minimum.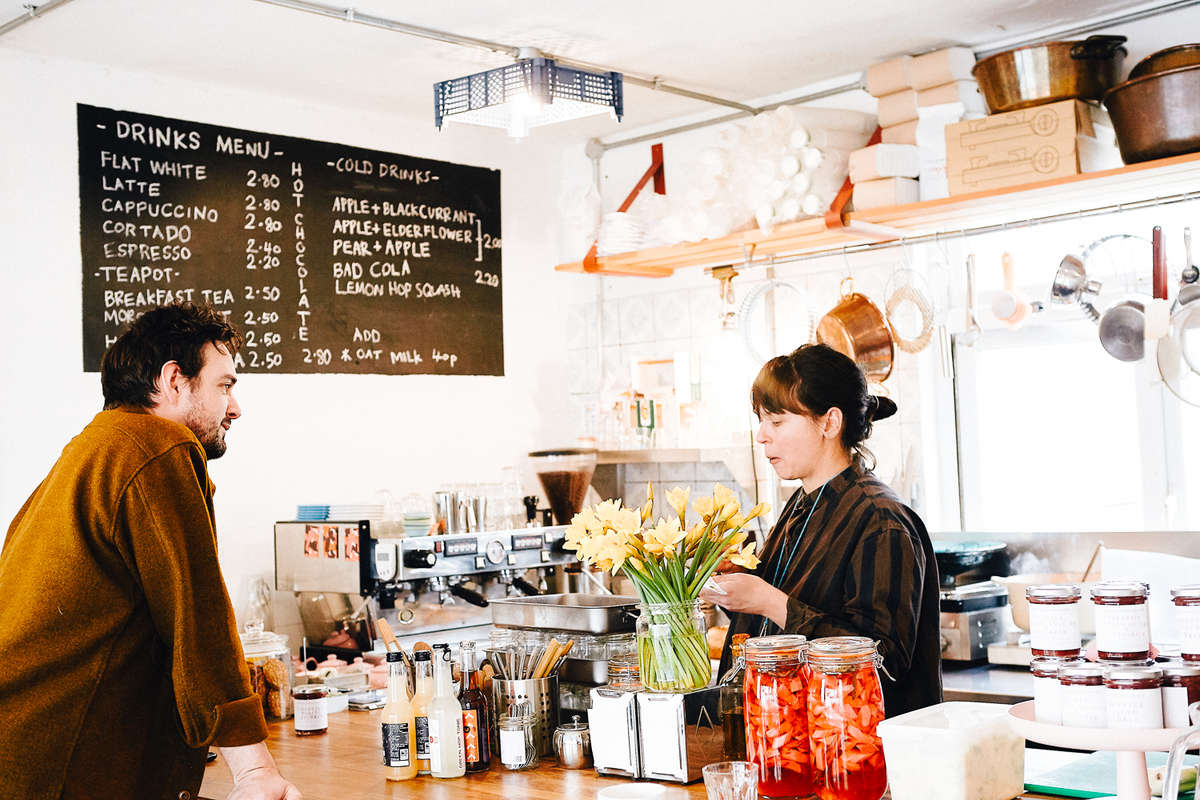 Do you think you will launch more own brand products?
At the moment I am sticking to what I know best and making sure I focus on what I do best, as it makes my head feel congested thinking of making other products. I like the clear line with what I do. I really believe in doing one thing well. That saying, who knows what the future holds.
Scent and taste are so closely linked. What are your favourite scents and why? Do they have some connection to food for example?
I love the scent of many herbs and flowers. I usually use essential oils to smell nice, as I can find most perfumes very intrusive. A lot of the oils I buy are things I would either grow in my garden and or use in my jams, like rose, geranium & bay - so yes, definitely a connection with food & nature.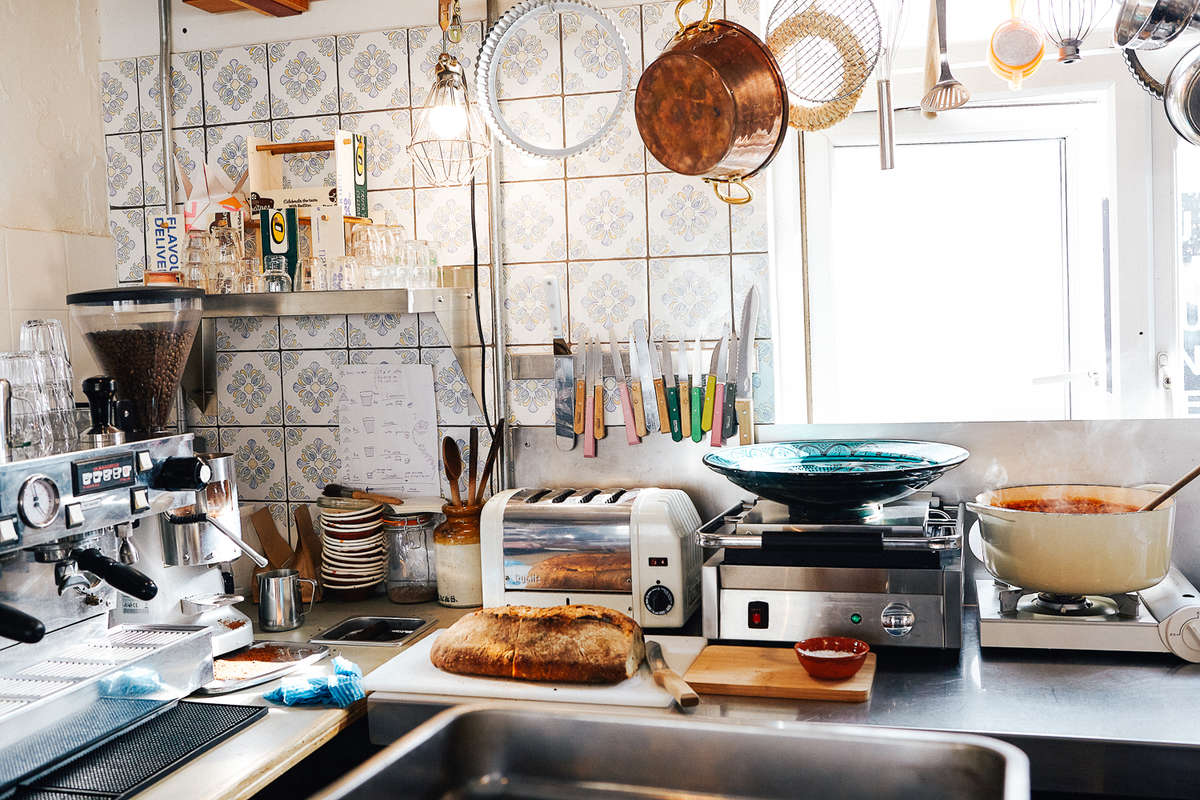 You travel to Japan each year to host workshops. What's your connection to the Country, and do you think it inspires your business here?
I was 25 when I moved there for a year, and totally blown away. I had no idea what to expect, and me being me, I didn't actually really think about it beforehand and didn't prepare mentally, so once I landed I was amazed. It was such a rollercoaster emotionally, and was one of the best experiences I have ever had. I have always loved travelling but finding somewhere that was a challenge for me was increasingly becoming scarce. Japan proved to be just that, which I loved and still do.

As many times I have visited the country I still feel a new experience every time. It is much more familiar now, but I am still challenged which I love. Each time I go for work, I like to spend a week at the end traveling and finding new places - you just never know what you will find.

On my last visit I went to Naoshima Island and spent the day cycling around seeing the most amazing artwork. At the end of the day, after I had returned my rental bike and the sun was setting, I walked the very quiet little streets to see if I could find somewhere for a well deserved drink before my ferry. There didn't appear to be anything open, and I soon realised how quiet the island was without all the tourists coming in all day. As I walked back to the ferry, I stopped in a small alley to find the smallest one man shop, selling glasses of red wine. I couldn't believe it. I ordered my glass and he showed me a photo of the sunset (which was stuck on the front of his shop), and then directed me to the real thing, where I sat and watched the most amazing sunset next to a Yayoi Kusama pumpkin. This is what I love about Japan, these magical moments can just pop up! That's why I like my shop being on a side street as opposed to being on the main one. Customers can get lost.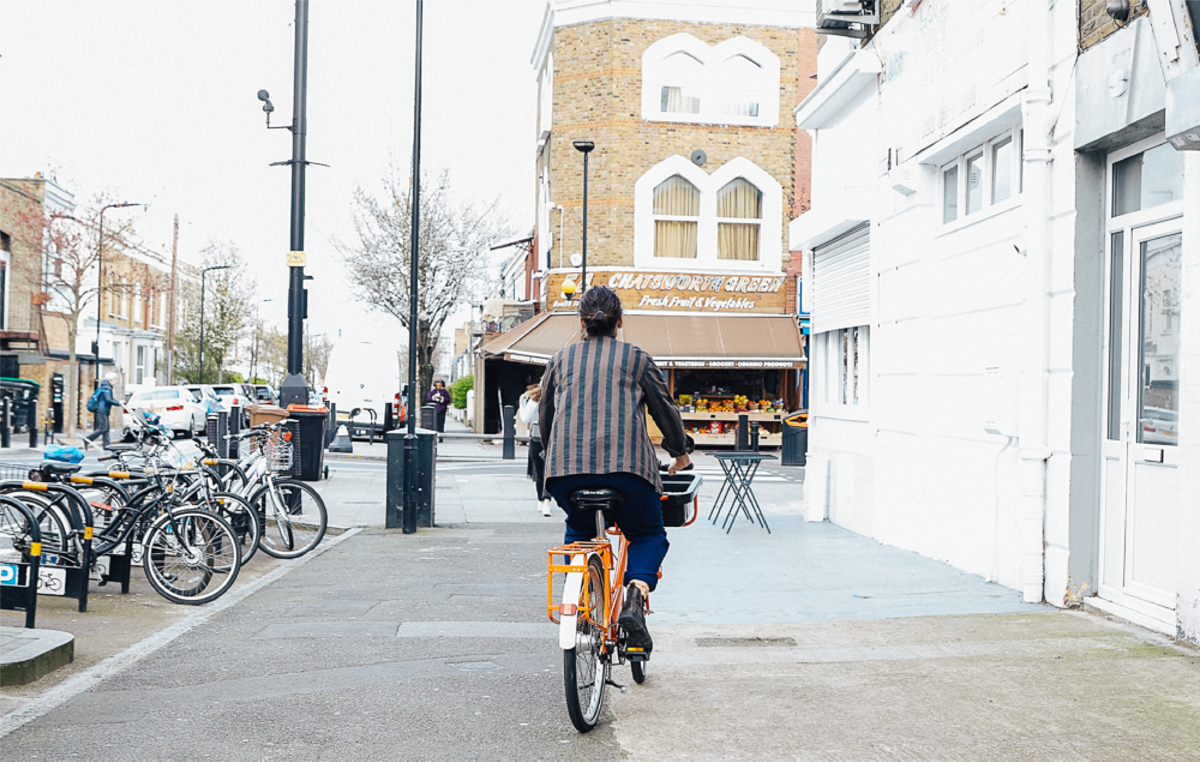 I would really love to open a shop in Tokyo. It just seems to make sense, considering how many of my customers are Japanese.
Lillie | London Borough of Jam
Leave a comment