MEET KAYSHA BEHIND THE KAYK GOODS COLLAB
Earl of East x KAYK GOODS
We first met Kaysha of KAYK Goods in 2019, we instantly discovered the synergies in our ethos and inspirations, and began to explore the idea of creating a collaborative line.

Over the course of the following months, we co-developed a functional leather lanyard. Whilst visiting leather suppliers, and working through prototypes, we have been able to build a relationship, and to create an item that represents both of our styles.
Meet Kaysha of KAYK Goods.
Could you tell us a bit about yourself, your background and how you got things started with leather making?
Like a lot of people my age, my career has been all over the place - from retail, to theatres, galleries and kitchens, and back to retail again. A major difference is that I have had this project as an anchor in some form over the last 5 years. In 2010, I completed my BA in Fine Arts at Central Saint Martins, but somehow no longer had the desire to keep painting and drawing - not consistently anyway. That was honestly the reason why I started KAYK GOODS; needing a creative outlet and just going with the flow.

During that period I was a denim head, anything selvedge denim I was into, but while I loved sewing and altering my clothes, a domestic machine just didn't cut it for jean making. The accessories that matched perfectly were the next best option. I scoured the internet (mainly forums and YouTube) and slowly began to learn leather crafting. It was only in 2015, when I lost my job (again), that I thought I should try to make something of my skills.
If you were to describe your mission with KAYK GOODS what would it be?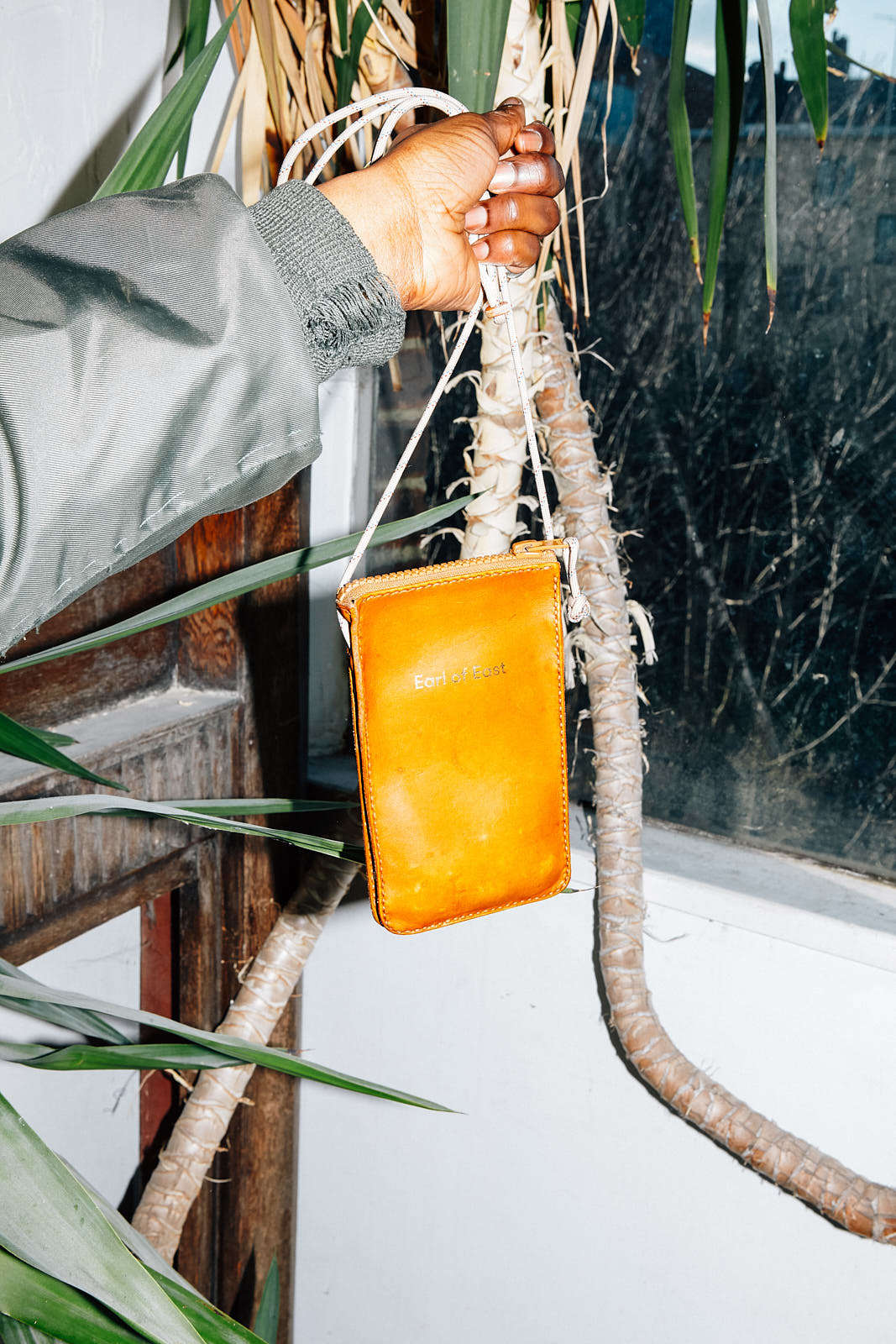 Telling stories is the short form answer.
As KAYK GOODS grows has your mission evolved over time?
The mission has definitely changed the more I have gotten to understand my process, and what I really want the takeaway to be for our customers.
Originally it was all about making functional and minimal design, which was spearheaded by my passion for denim and military wear. But in the last year, with the help of my partner and in creating content for the brand, I've realised it's really all about the story; not the story of the brand, but more importantly all of our stories. We hope that through our work we can inspire others to celebrate their own journey, from day to day, to the autobiography, it's all important.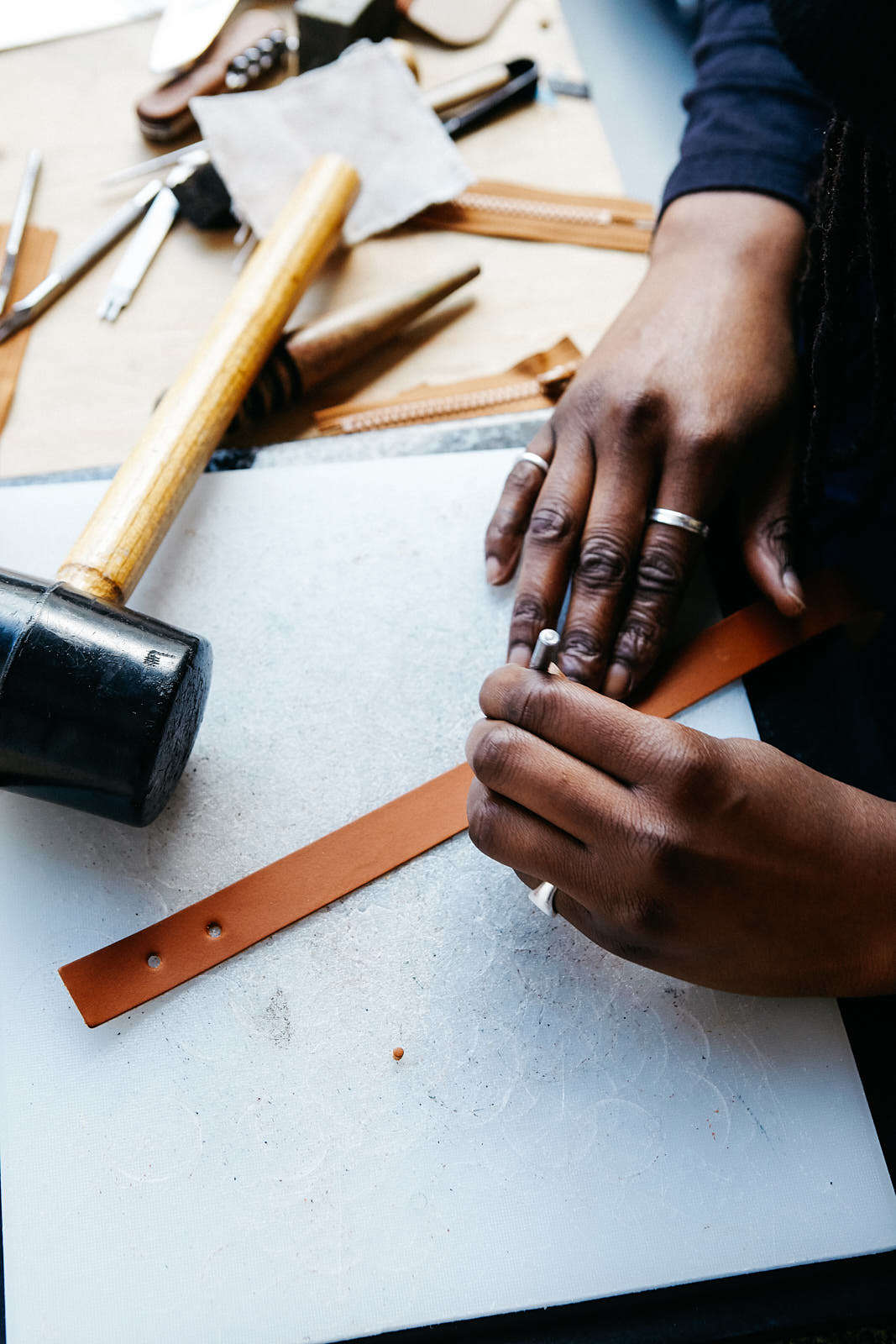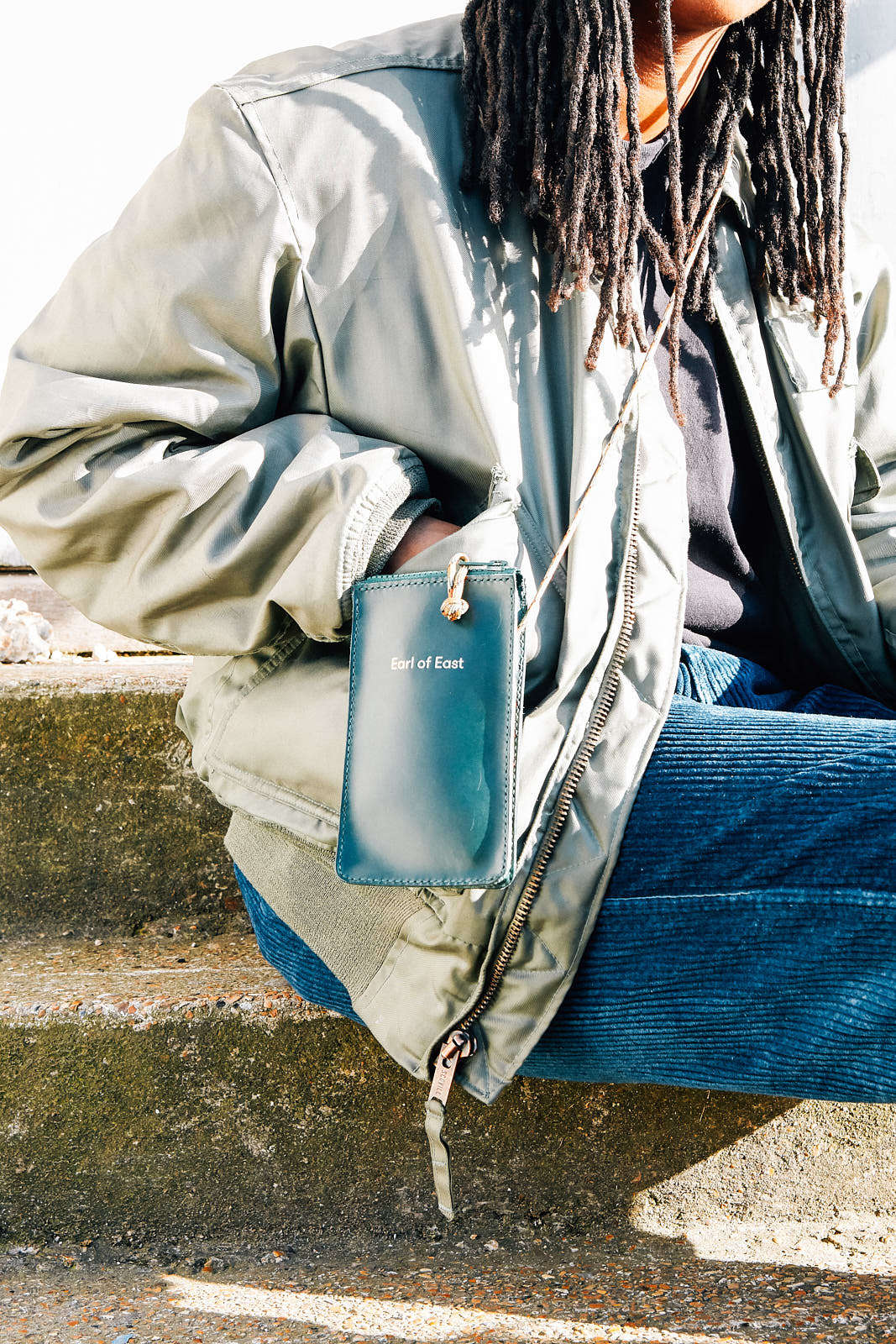 "To me, hard work is working through self-doubt. I think self-doubt can be what causes a lot of us to quit or procrastinate."
Hard work and determination is integral to getting something off the ground, could you sum up what hard work means to you?
To me, hard work is working through self-doubt. I think self-doubt can be what causes a lot of us to quit or procrastinate. Although it can feel like a continuous cycle at times, especially when working in a micro team, you start to realise that doubt seeps in just before progress, well at least for me. It is mainly a fear of the unknown, but the unknown is often good.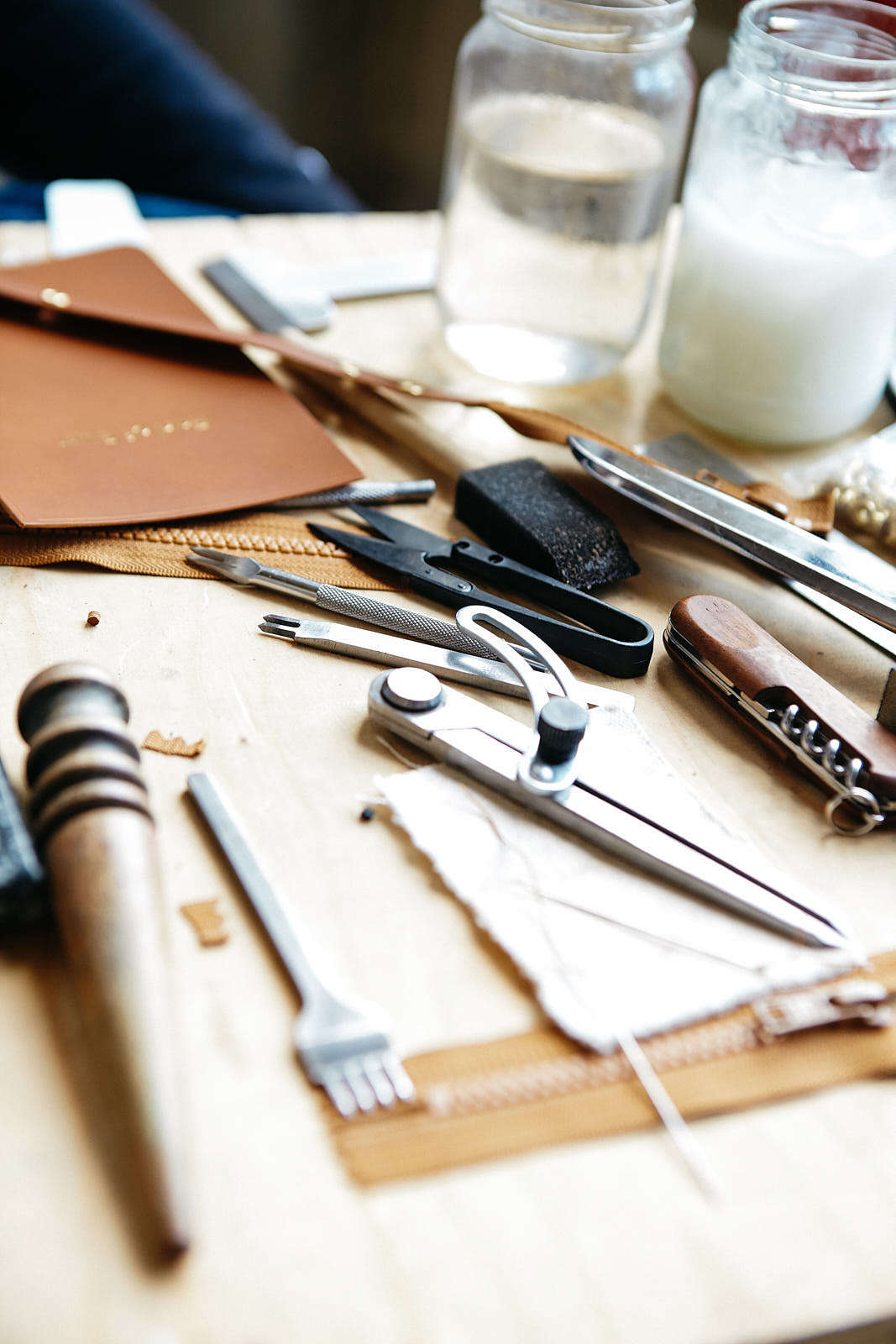 What do you think it means to be creative? How does that play a part in all aspects of your life?
To be creative is to be present and open, but to also have a voice. Creativity is integral to me, if I feel taxed in one area, I need to find a new form of expression, otherwise I don't quite feel myself. As a bit of an introvert, my work and my art is my way of communicating who I am and the way I think, especially in those moments when words feel like a foreign language.
Tell us about your practise, how do you balance this alongside work? When do you fit in 'studio time'?
I have converted my space into a home studio. My work is my furnishing, which helps keep me inspired and thinking of ways to improve, even on the days I have to meet the obligations of my day job. I am lucky to have a job with enough flexibility that if I have a major project going, I can give myself room to do KAYK GOODS full-time for a week here and there. But for the most part, half of my week is dedicated to the brand and working from home means I don't have to worry about travel time to my studio.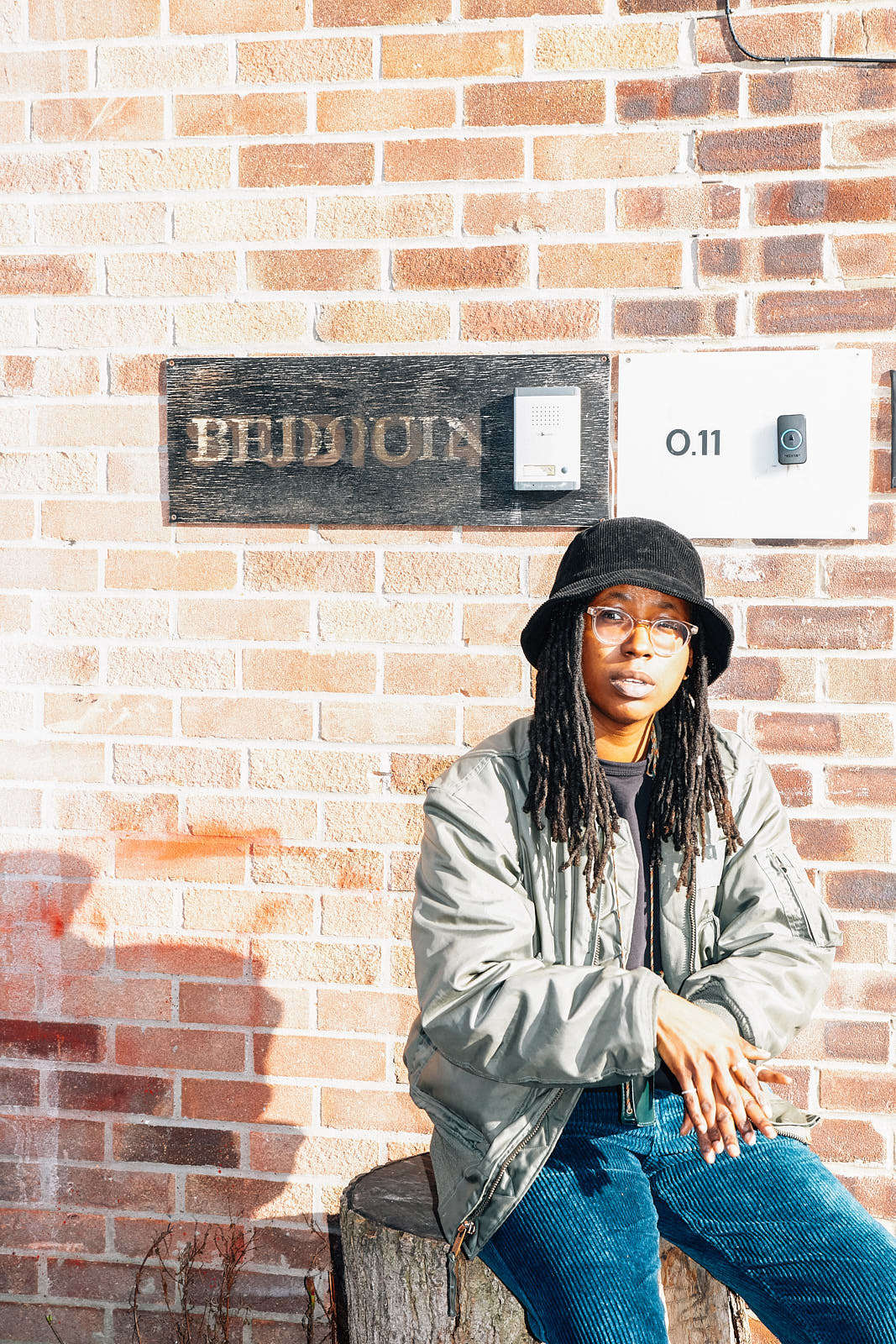 You live in East London, do you think the place plays an influence on your work and your aspirations?
Most definitely, I have lived in Hackney my whole life and watched it evolve into what it is today. My influences are very much grounded in my surroundings and culture, and East London is a major part of that.
I live right by the old Burberry Factory, and walk by the LCF Mare Street campus on a daily basis. Whilst at uni I would constantly sight Carri Munden of the streetwear classic Casette Playa going to her nearby studio. Eventually I mustered up the courage to talk to her once in Carnaby Street and almost became an intern. Memories like this make me feel like the work I do now is right; I have always wanted to do this, I just didn't know how to start. Ultimately, it would be amazing to be amongst the great brands born of East London, we're are working on it.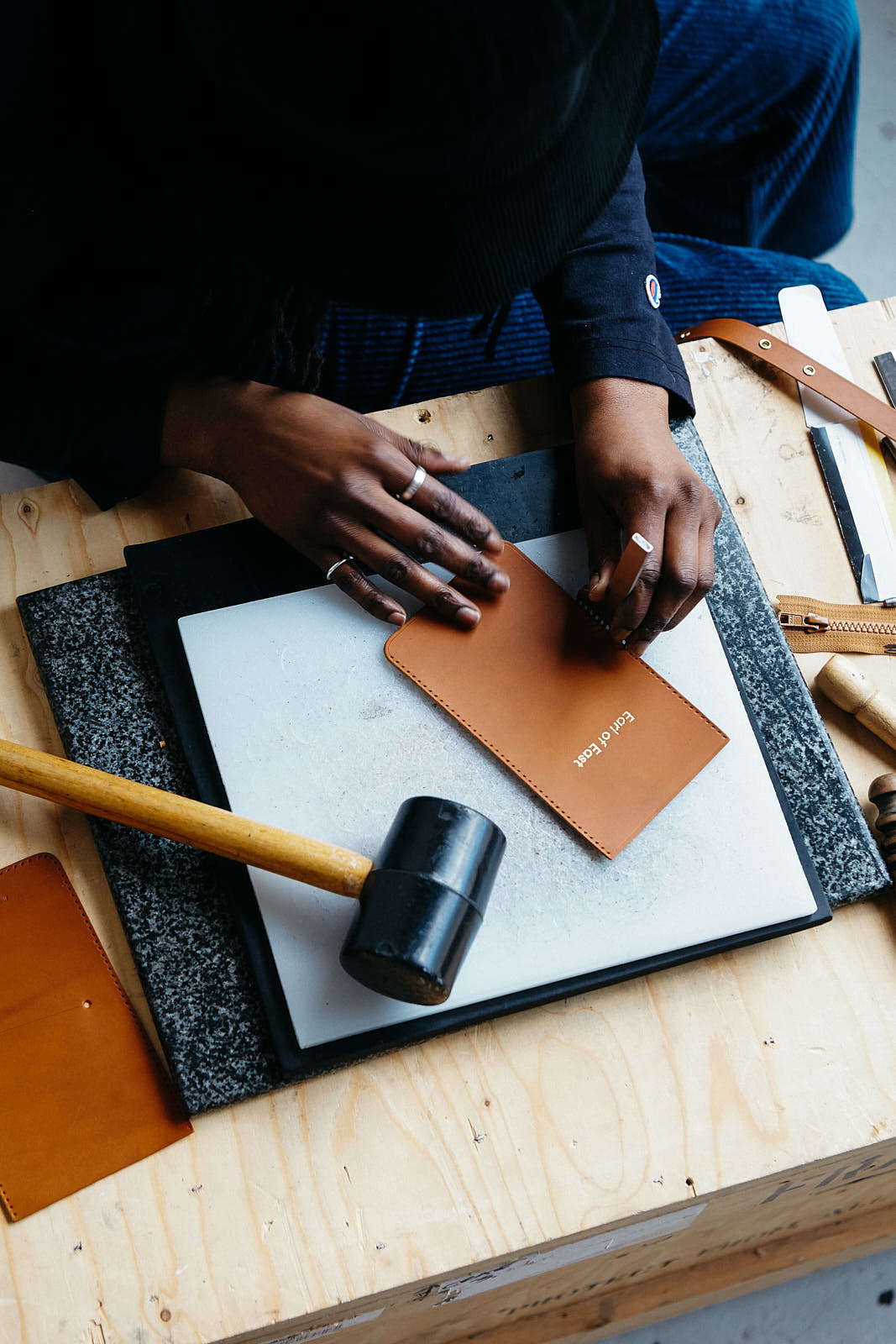 We've collaborated on the lanyard pouches, how was that process for you?
For me the process was great, we align on core values in community and being authentic to our personal stories, we also share a love for clean aesthetics. It didn't feel like a task to work with you guys. When it came to designing and making, it was an organic process as we wanted the same outcome, and I had room for creative input. It felt like a true collaboration as a designer not just a maker of your item.
Whats next for KAYK GOODS?
We have changed our way of operating the brand. Having trimmed down our product line to our latest design, we aim to create micro collections and focus on the story behind the products and our process. We have a couple of ideas we are working on right now, and will some new projects to share in the upcoming months.
Leave a comment