A New Tribe
A New Tribe is an interiors store own and run by our friend Ella.
Now located on Hackney Rd, it is filled with colourful hand-woven Moroccan textiles, many designed by Ella, and curation of globally gathered pieces, mindfully sourced from independent designers, artisans, and small brands around the world.
We love Ella's style and share her passion for interiors, craftsmanship, and travel.

In a year when we have seen many independents retailers needing our more support than ever, we want to continue to share our community with you.
We chatted with Ella recently about her journey and how designing rugs led her to open a store.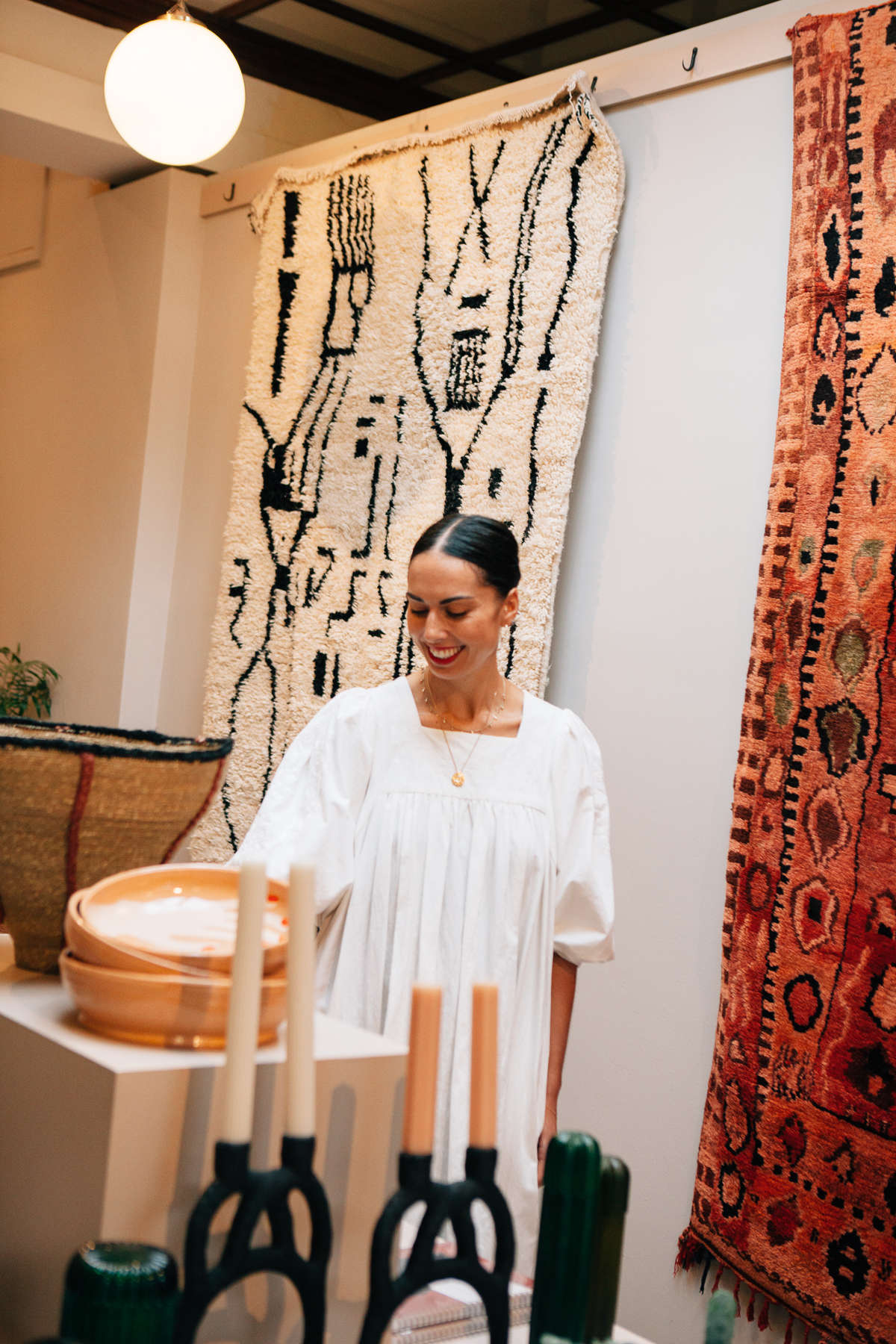 Could you tell us a bit about your background?
I grew up in Nottingham and moved closer to London to go to University at Kingston to study fashion design in 2003. I have lived in London since I graduated in 2006 - mostly in Hackney until more recently moving to Walthamstow. I worked as a fashion designer until 2014 when I left to go freelance and explore what the next step would be, which eventually led to opening A New Tribe in April 2016.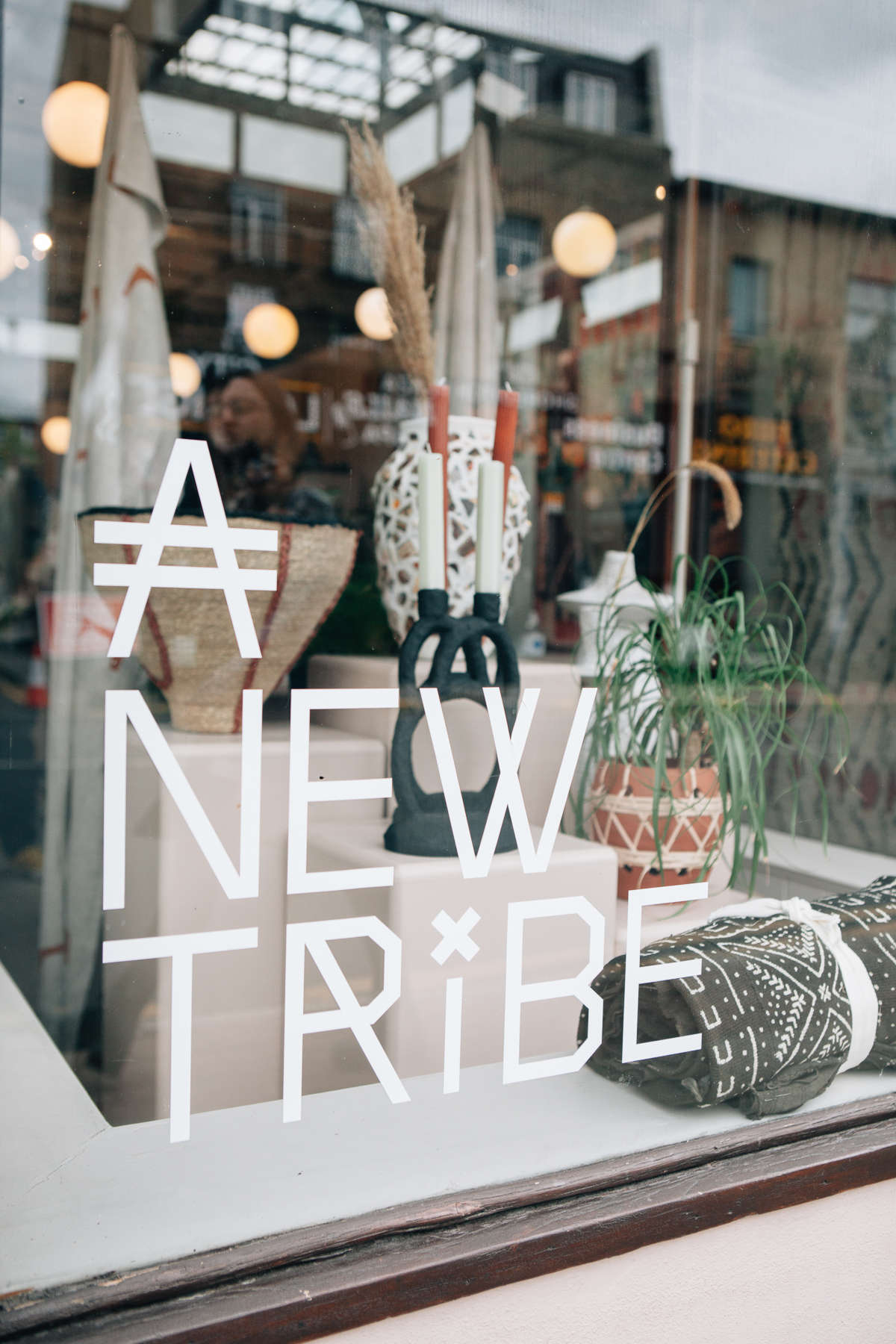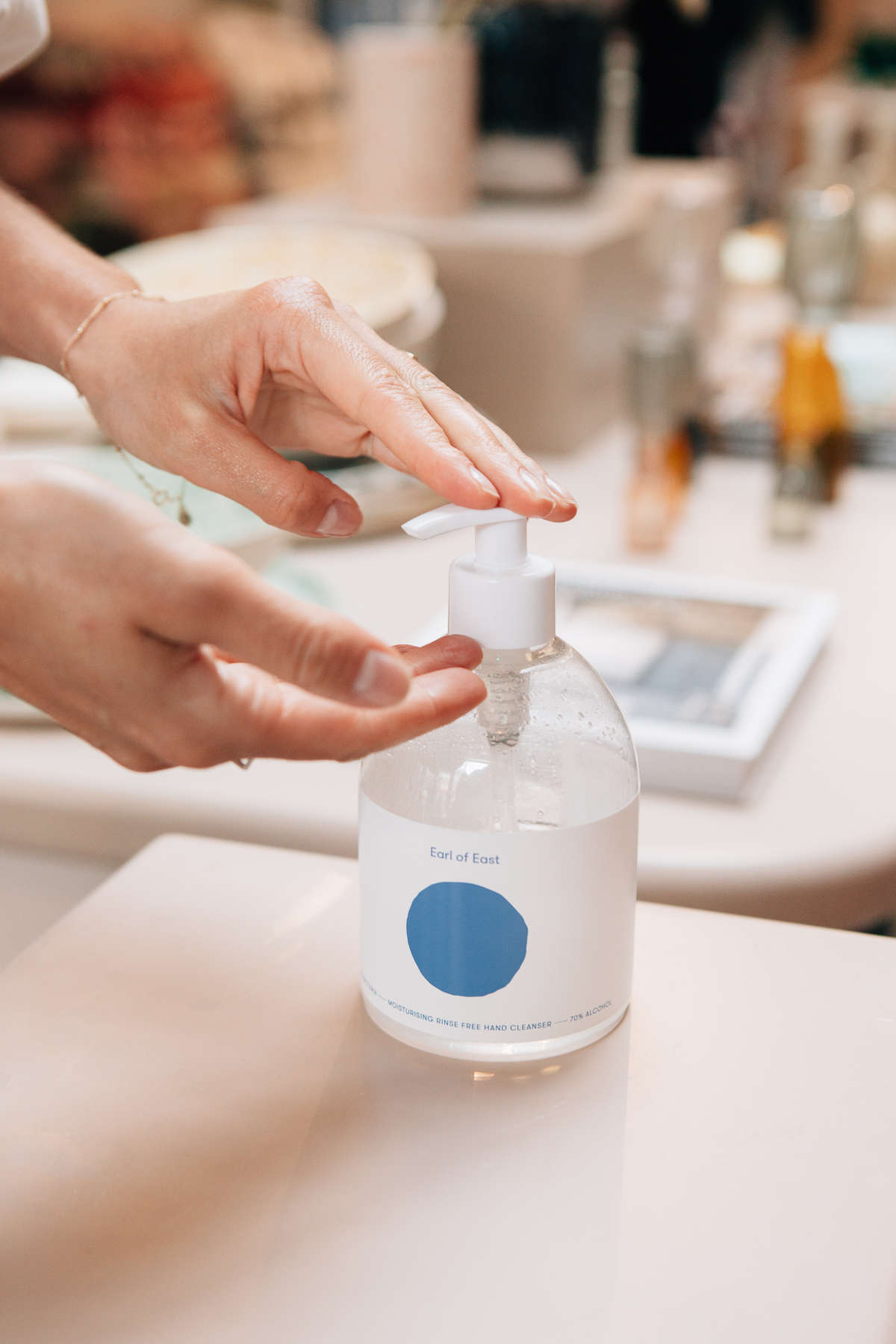 What made you start A New Tribe, What is does it stand for?
A New Tribe was born from my love of interiors and beautiful interior objects. I found that through my travels I was always collecting interesting and tactile pieces with stories and memories attached to them, and I wanted to create a space which offered and celebrated items like this in London.
The name 'A New Tribe' has a couple of meanings - firstly, I work with artisans from different tribes in Morocco whilst creating and sourcing the rugs. And so the word 'tribe' definitely felt relevant; but then the idea of 'A New Tribe' is that it is the bringing together of pieces from both these artisans and the small independent designers that we work with in a new way, almost creating our own tribe's aesthetic within the store.
The name also came about at a bit of a strange time for me regarding my original shop name - I needed to rebrand with a different name, and so for me the 'New' part of the name came from this new beginning. I feel that our name 'A New Tribe' really sums up the ethos of the store.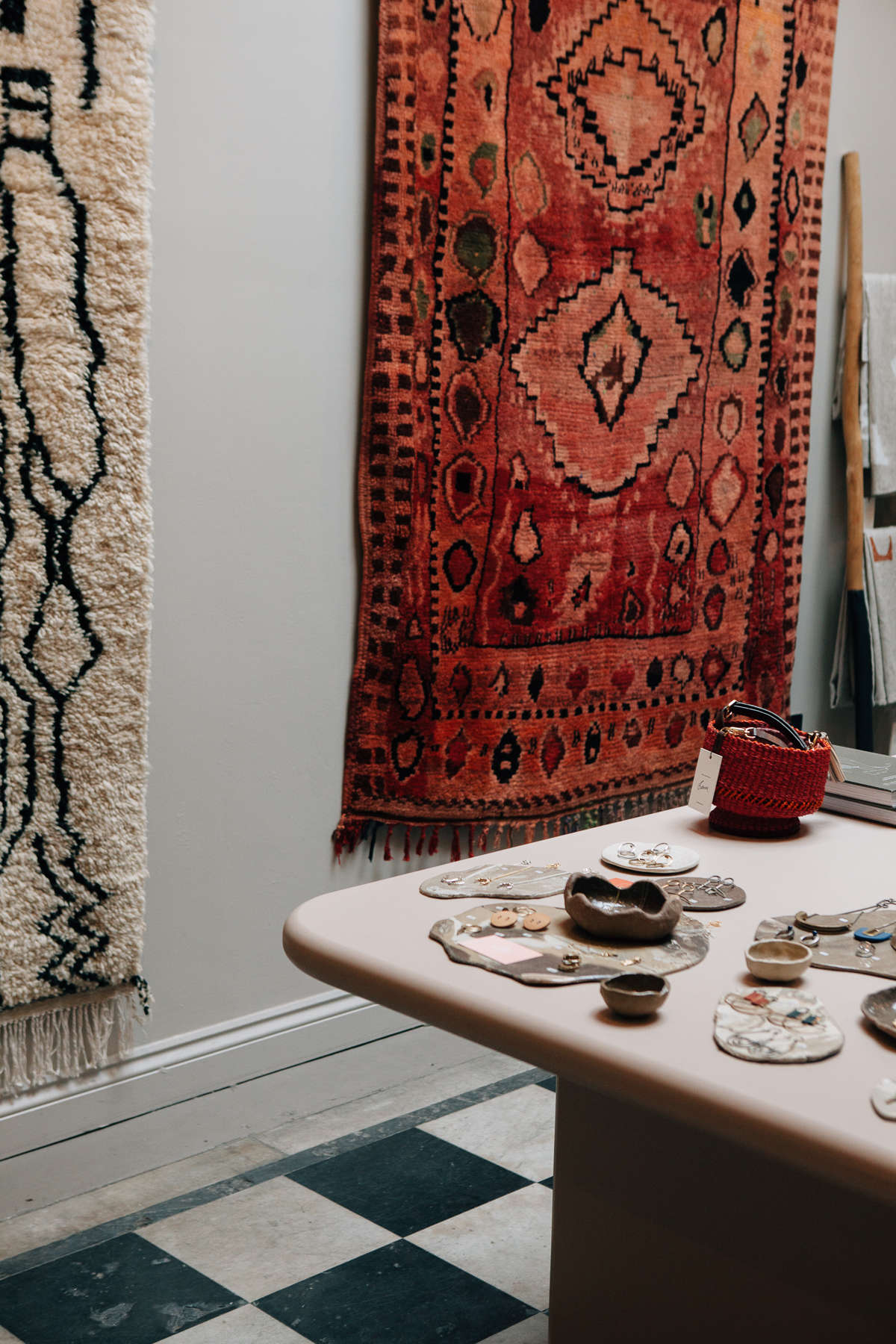 "There is definitely a renewed interest in craft and a shift a way from mass-produced which is so refreshing"
When did you fall in love with the world of interiors?
I think that I've always loved interiors; growing up I was always wanting to redecorate my bedroom, change the paint colour etc . I can't say it was always good taste looking back, but I was definitely always interested in this! This passion grew as I got older and had spaces of my own that I could do what I wanted with. Both me and my husband, Magnus definitely have a shared love for interiors, and creating a space which works functionally with the way that we live, but also offers a calm and a warmth, with an interesting surrounding.


What inspired you to open a Shop?
Opening my own shop was a combination of always dreaming of running my own business, and also a natural evolution. I started designing rugs in 2013 under my brand 'The Rug Trade', and these were hand-made by artisans in Morocco.
I realised that it is hard to sell rugs purely online when your not very established, and so decided to do a pop-up in 2015 selling these and also some smaller homeware objects to sit alongside them.
This is when I first met Earl of East, working on a candle collaboration together for the pop-up. After the relative success of the pop-up (although mainly through my friends and family buying things!) it gave me the confidence to look into opening a permanent space, and so A New Tribe was created.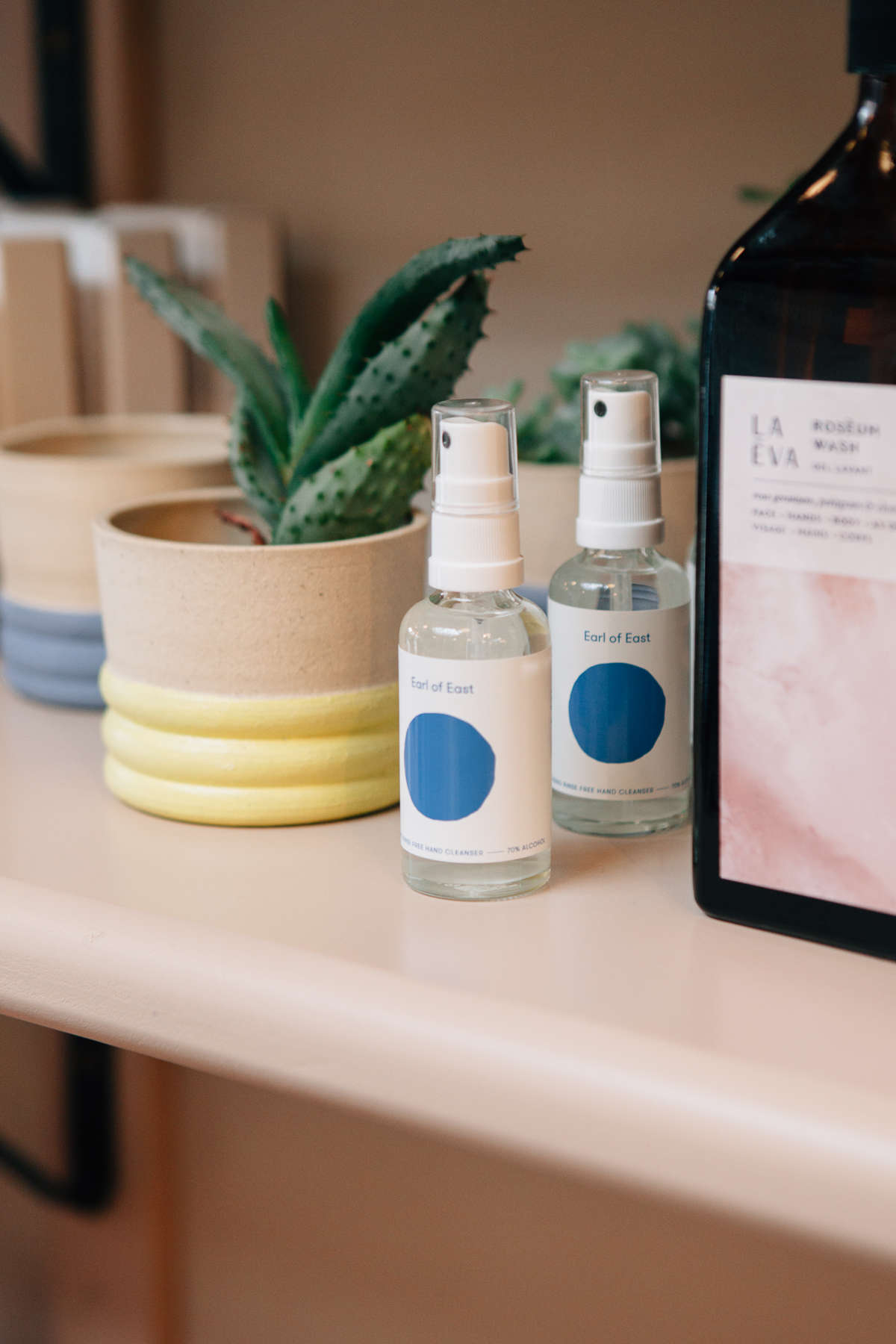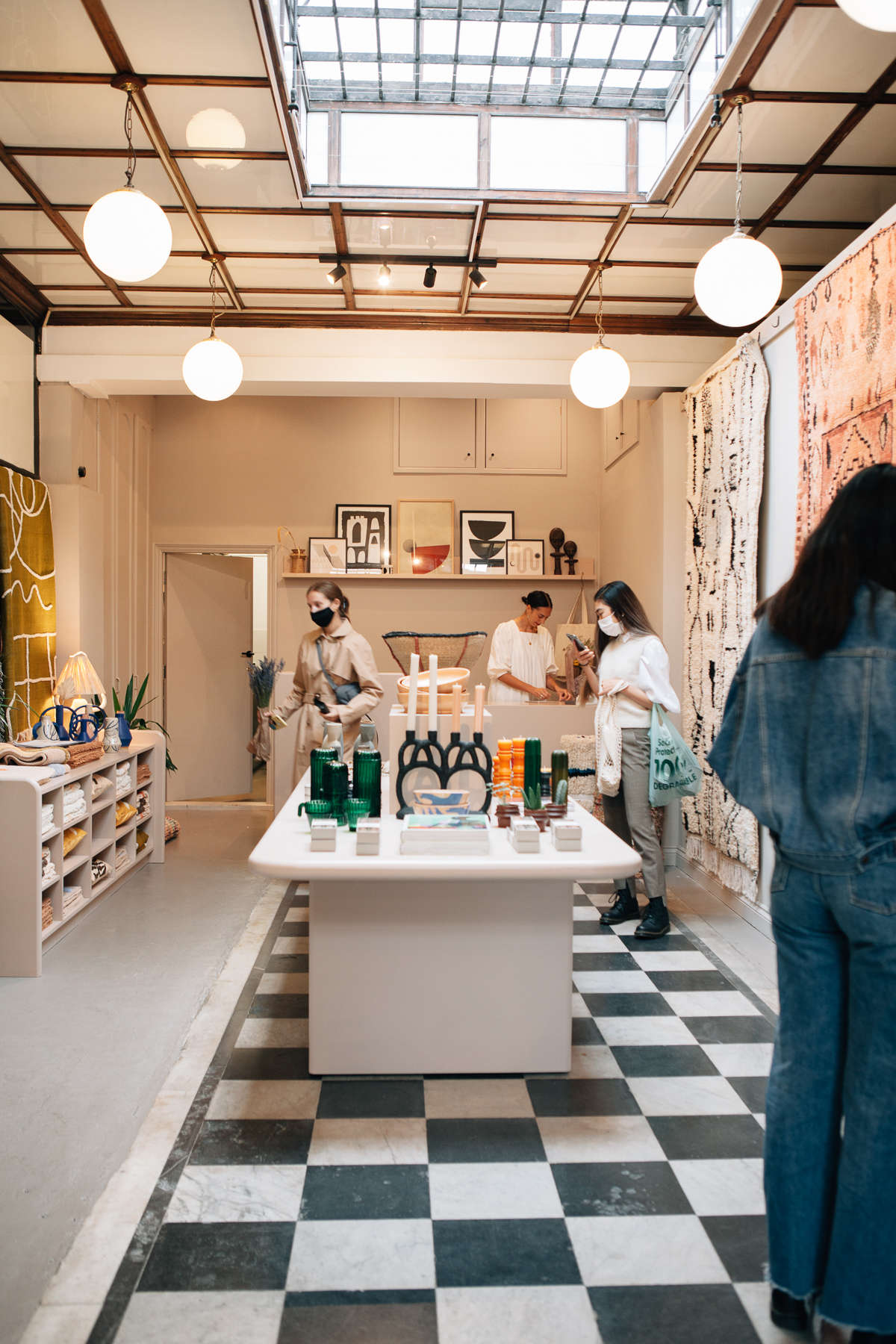 Over the last few years, more and more people have been paying attention and investing into making their places feel more like home - why do you think that is?
I think that there is definitely a shift towards the home and interiors, both more recently as a result of the pandemic / lock-down, but also this has been building up for a little while now too.
Lots of emerging young artists and designers are focusing on homeware items, with so many exciting ceramics and home textiles coming through from smaller independent designers which are really relevant for the modern interior. These are beautiful and tactile pieces, and less traditional and mass produced than would have been more typical in previous eras. There is definitely a renewed interest in craft and a shift away from mass produced which is so refreshing.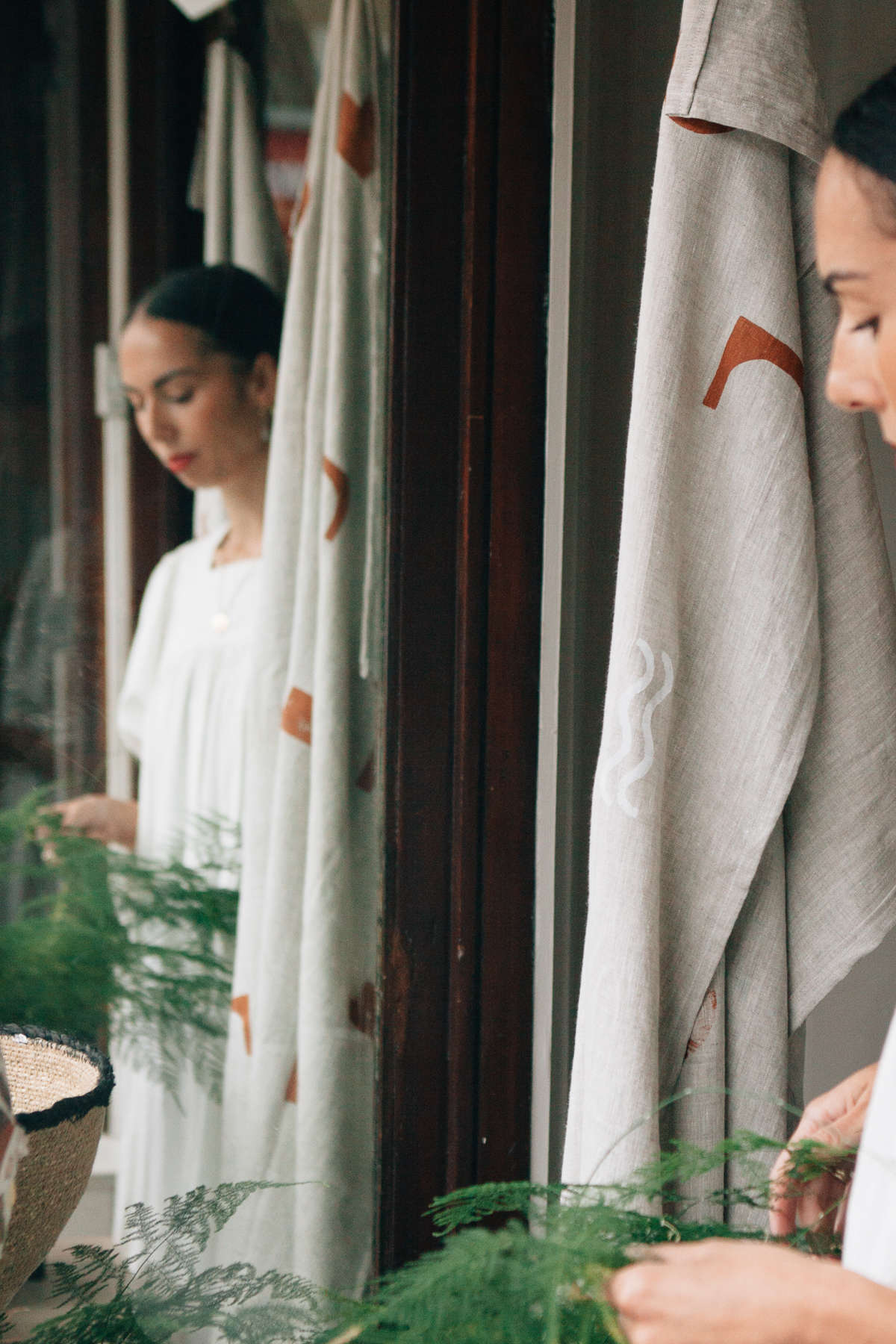 What does home mean to you?
Home is really important to me - its the space that sets the tone for everything else going on in my life. I feel that I need my home to be a calm and comfortable space, as an antidote to the chaos of everyday London life.
We're really lucky to have a nice garden space too, and my favourite thing to do to relax and switch off is to potter around in the garden.
Talk to us about what it means to run your own creative business?
I've always worked in the creative industries, but what I love about running my own business is having total creative freedom - the curation and message that I'm putting out there is totally from my heart. This is also great as it means that you can work with and align yourself with likeminded people. I find it so rewarding when customers love the space and the products that we sell, and for me that is what makes it all worthwhile. Don't get me wrong - running your own business is also quite stressful and all-consuming; I can spend hours a day packing or unpacking boxes when really I know that I should be placing orders and getting back to customer queries, but I think this is part of growing organically and facing the new challenges that this brings.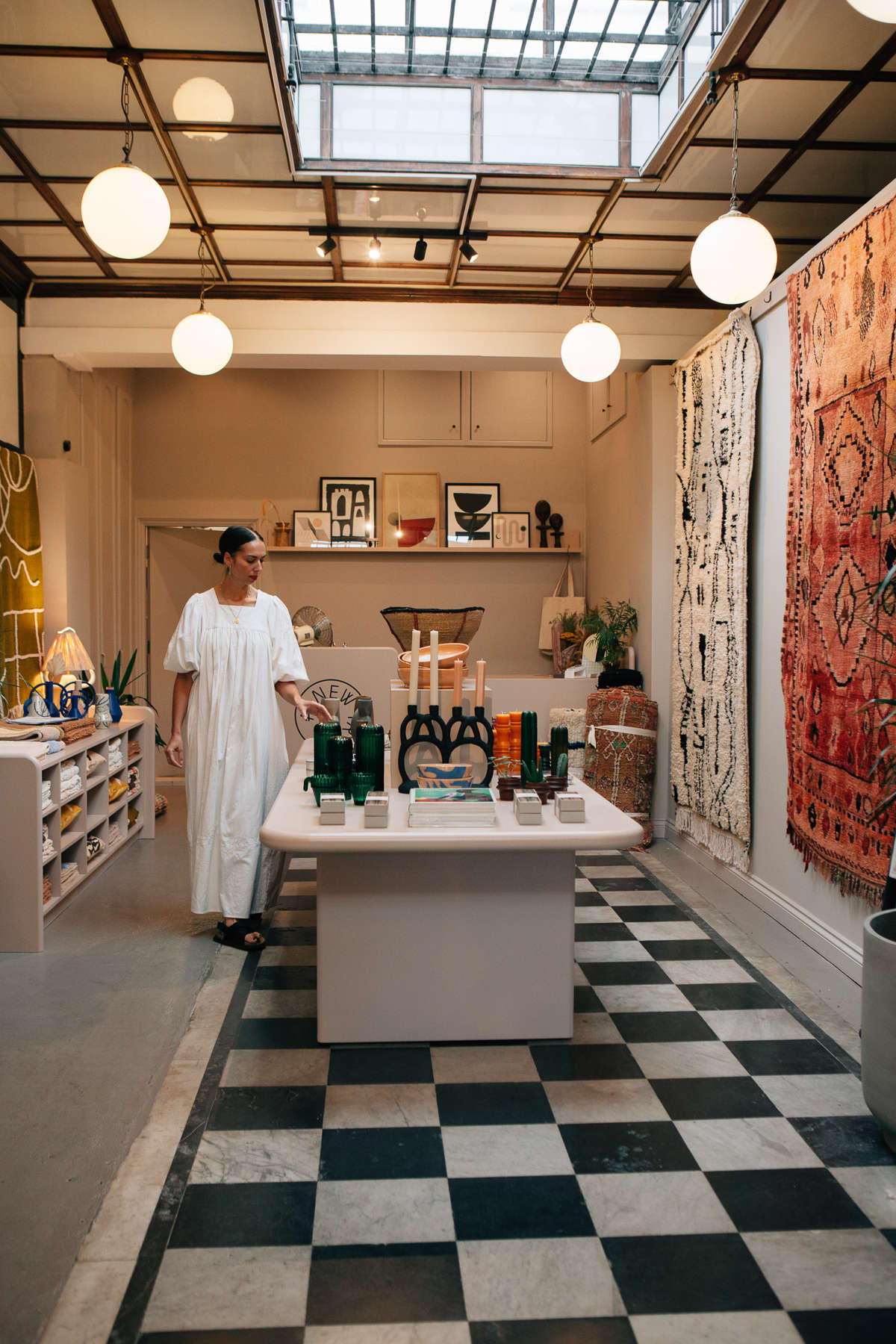 What does community mean to you?
Community is hugely important on many levels. I like to think of the artists and designers that we work with and bring together in the shop as part of our community - and getting to know them as we work together is really important to me.
I also think that the sense of community with our customers in our physical shop space is so important.
I feel that despite the changing nature of retail, small local independent shops are becoming increasingly important again, as a space for people to connect. During the lockdown the sense of community and support that we felt from our customers was huge, and I'm so grateful for that.
Lastly I think that our online community is also very important, and has really supported us and helped us to be known to a wider audience, both within London and further afield. We're constantly working on more narrative to share with our community about the products that we stock and the people behind these pieces.
Do you have any rituals you swear by?
I'm quite superstitious, and do have a strange ritual .... Before I go to bed I take all of my jewellery off and I have to line this up in a very specific way - with everything in order and not touching each other. I'm not sure where this came from but it's something I've done for as long as I can remember. I guess it's a good thing as my jewellery is always very organised overnight and my necklaces never get tangled together! It does sometimes cause me a minor stress if we're away somewhere and there isn't somewhere suitable for me to place my jewellery at night!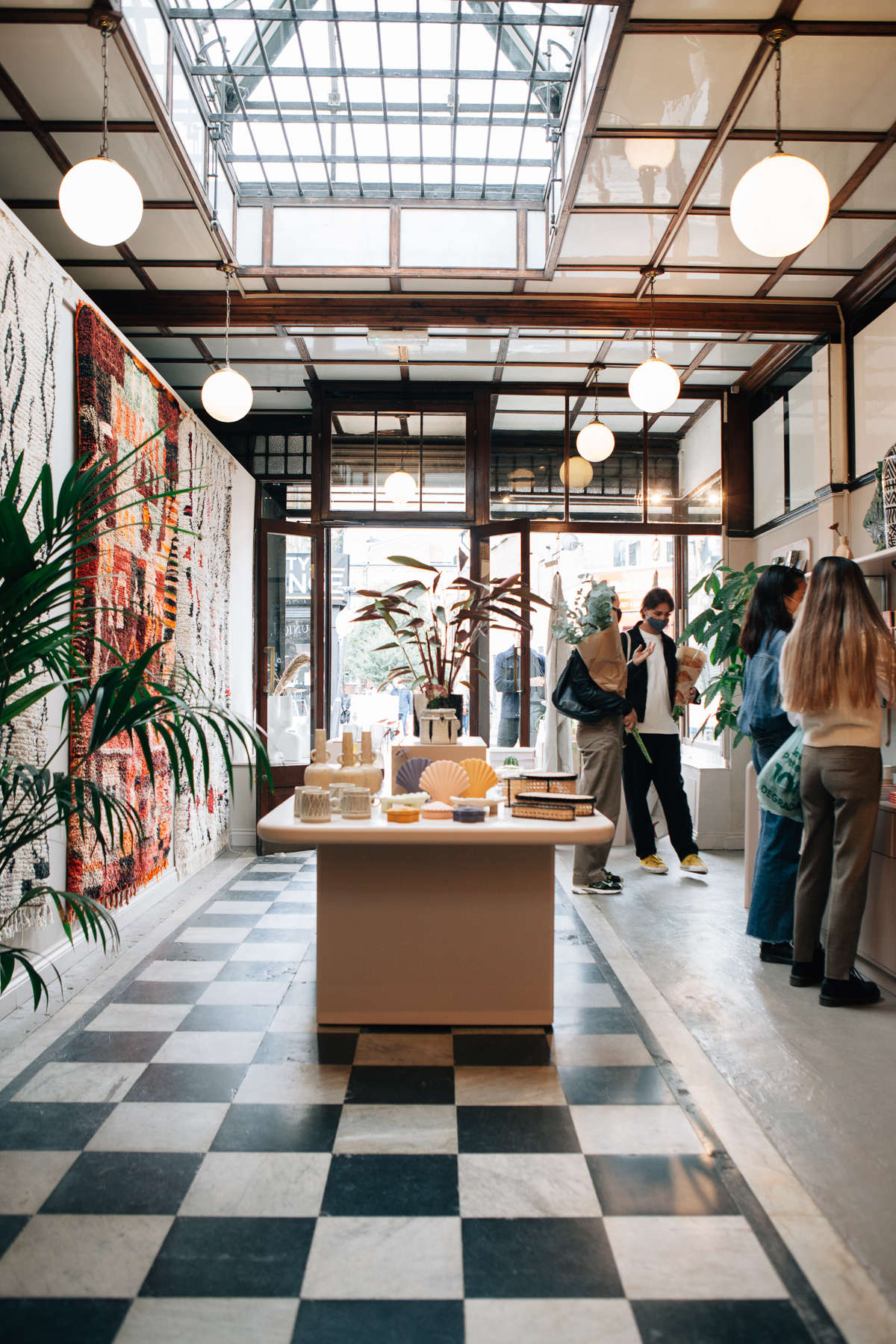 What is your favourite meal to cook at home?
I mostly cook vegetarian food - I like to find new recipes and try different things. My favourite cookbooks are any by Melissa Hemsley and Ottolenghi's 'Simple' cookbook, these recipes are usually pretty easy and really delicious. My favourite kind of meal to create and to eat is where there are lots of different smaller dishes to share
If you could take us on a trip to anywhere, where would you take us and why?
That would have to be to Morocco, to the areas surrounding Marrakech and the Atlas mountains.
We travel there often sourcing rugs and other pieces for the shop, and I feel like I discover something new about it each time.
I love Marrakech in short bursts - the chaos, the warmth of the people, the sensory overload of the souks, the sunshine. But then I love the countryside outside of Marrakech and towards Ourika and the Atlas mountains, where there is more a sense of calm with a softer buzz of life, and with a clearness to the air. I really feel like I belong in Morocco, and definitely plan to travel much more around there as there is so much to discover and still so many areas that I haven't had a chance to visit.
I'm longing for the day when travel restrictions are lifted and we can explore once again.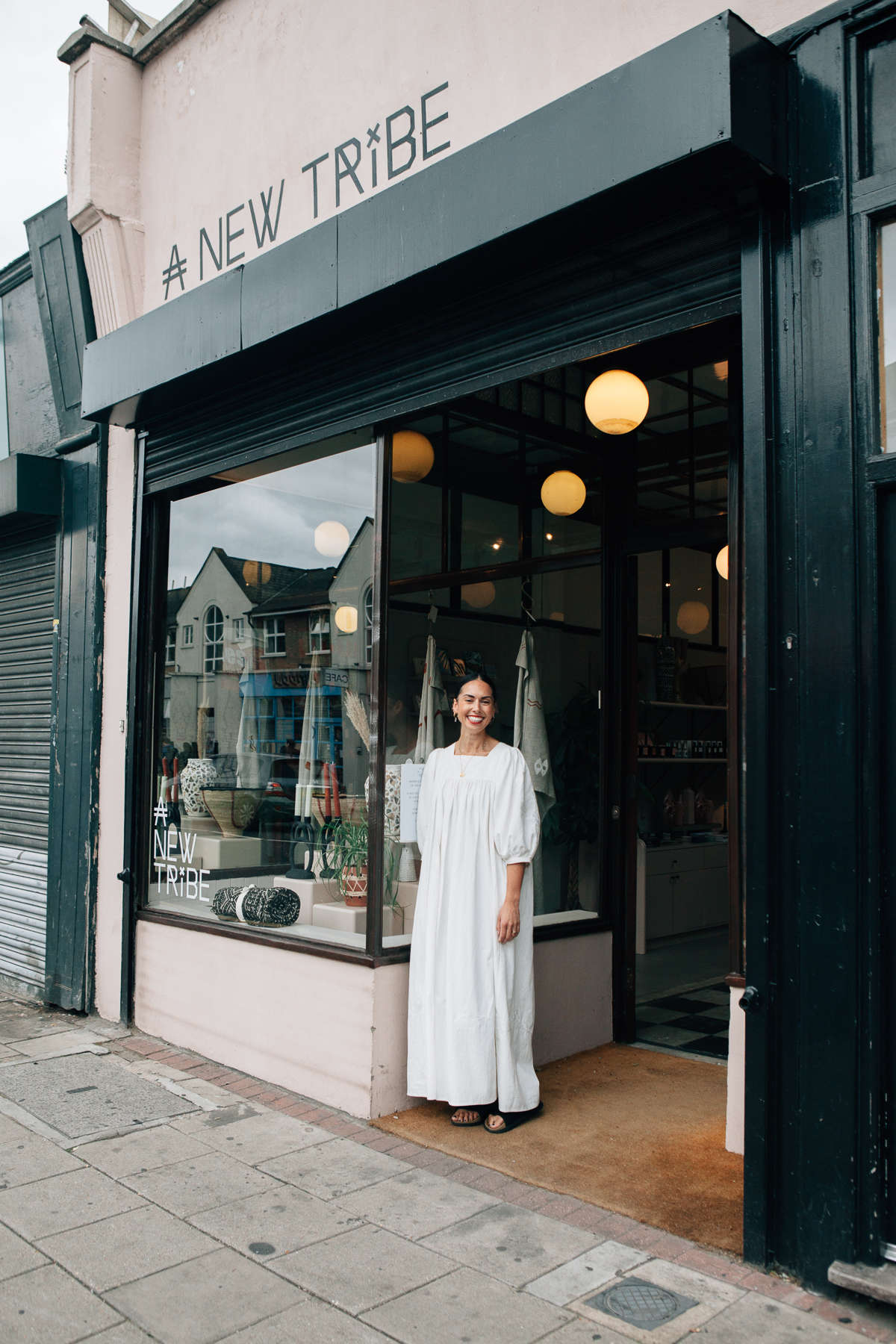 Leave a comment