ABSTRACT ARTIST MARY CLAIRE KIRWAN
Artist Mary Claire Kirwan
The Senses Series Exhibition

During London's first lockdown abstract artist Mary Claire Kirwan found solace through her creative expression. At a time when many of us were craving sensory stimulation, Mary was exploring them through her art.
Her body of work Senses Series takes us on a journey through sight, touch, taste and smell.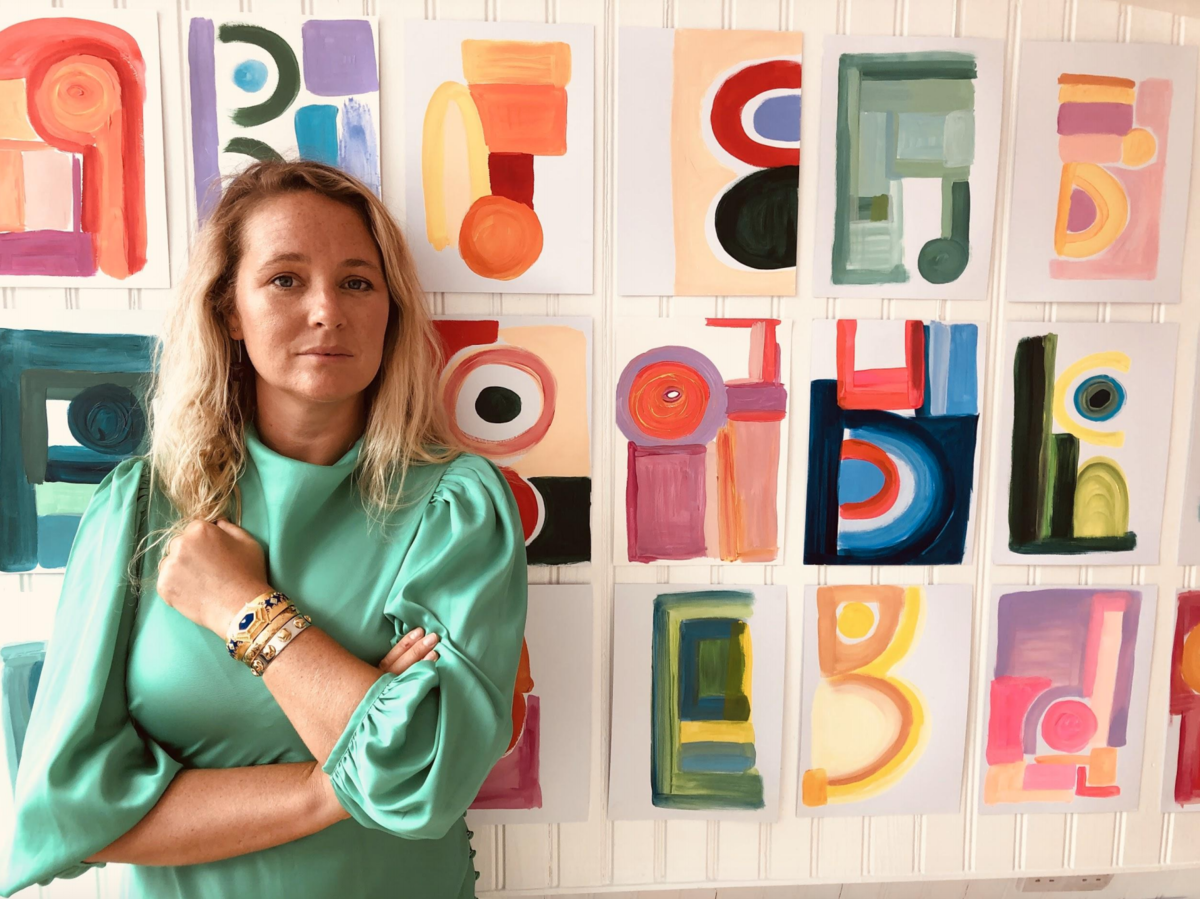 For the series, we collaborated with Mary on a collection that explores the olfactory sense, smell. And more significantly, the unique importance of the chosen scents in stimulating the senses.

We enjoyed getting to know Mary during the collaboration process and loved learning of her journey from fast paced fashion to creative pursuits.

Shop the collection and discover her journey below.

Tell us a bit about yourself, how long have you been in London, and what has led you to your current career?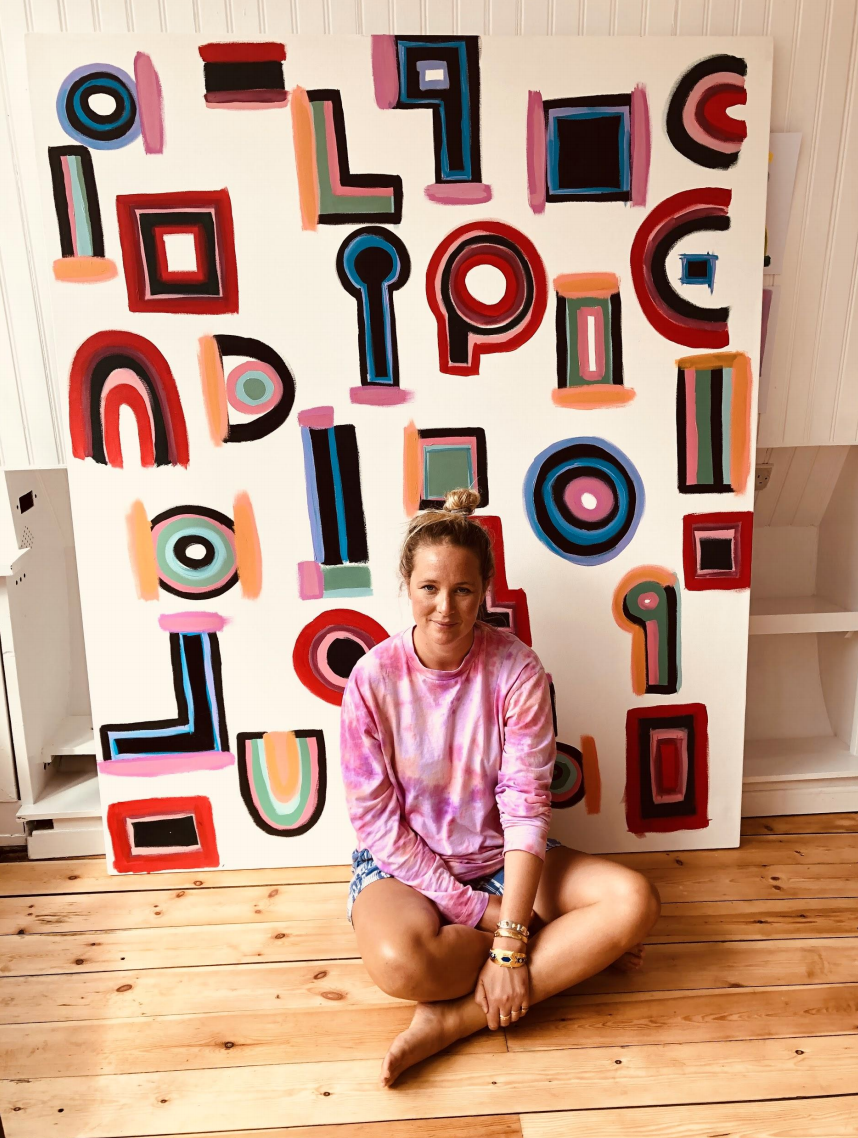 I am originally from a small village in Ireland around 2 hours from Dublin in the the South East. I grew up loving art nature sport and the sea. At 17 I went to art school, and from there I fell in love with the world of fashion and moved to London at 21. It was all so exciting, vibrant and diverse. I worked in fashion for over 15 years, it had a feeling of running away with the circus at times, travelling all over the world and working in an extremely fast paced environment.
I had some health issues a few years back and started to paint again to help with pain management, and that has grown into being a full time artist. I love being able to create and collaborate. The days where I can just paint are the most indulgent and I will never take them for granted.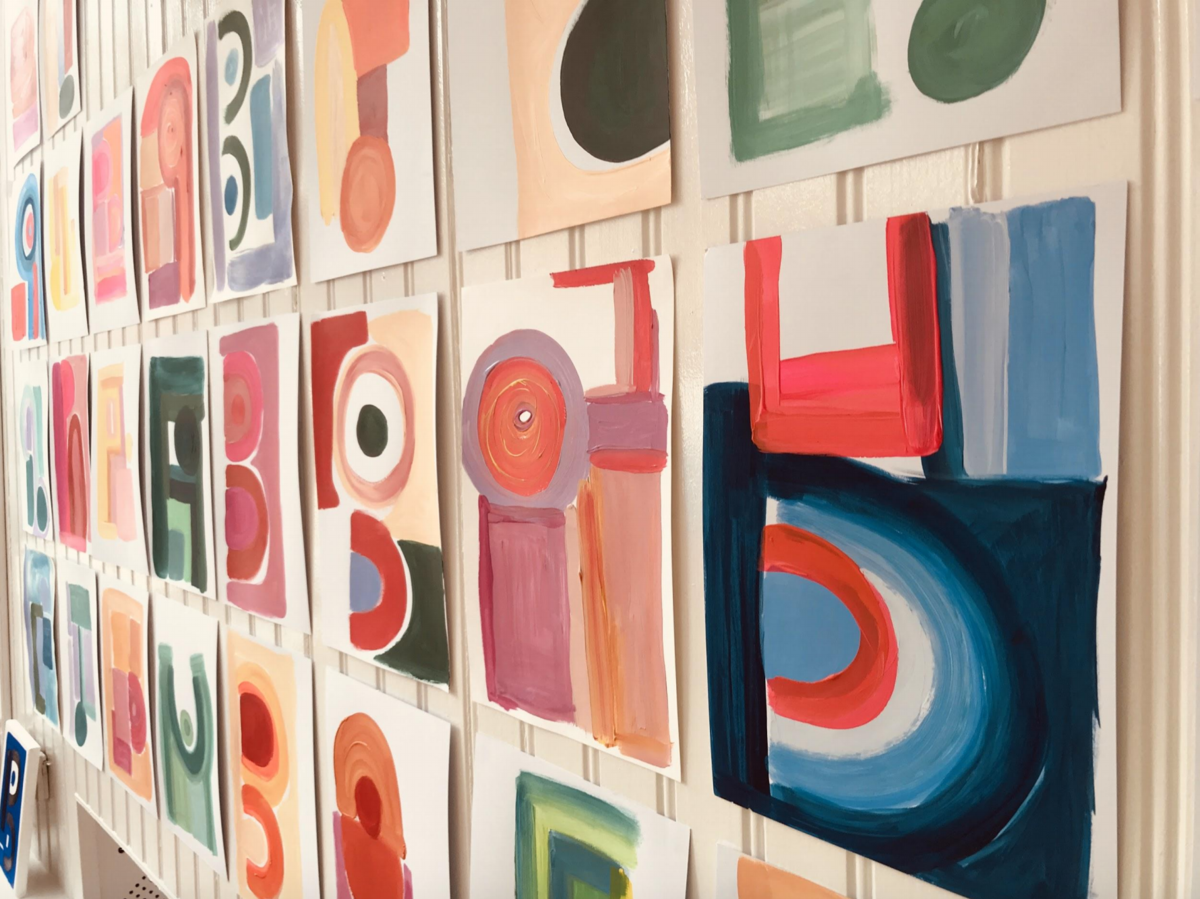 What made you decide to start your own business?
I lost a lot of love for being in a corporate fashion environment. Even though it was creative and I worked with some inspiring people, it had worn me down. The past few years with my personal health and my awareness of our planet I just couldn't continue to be a cog in the machine. I really felt I was an enabler to that damage.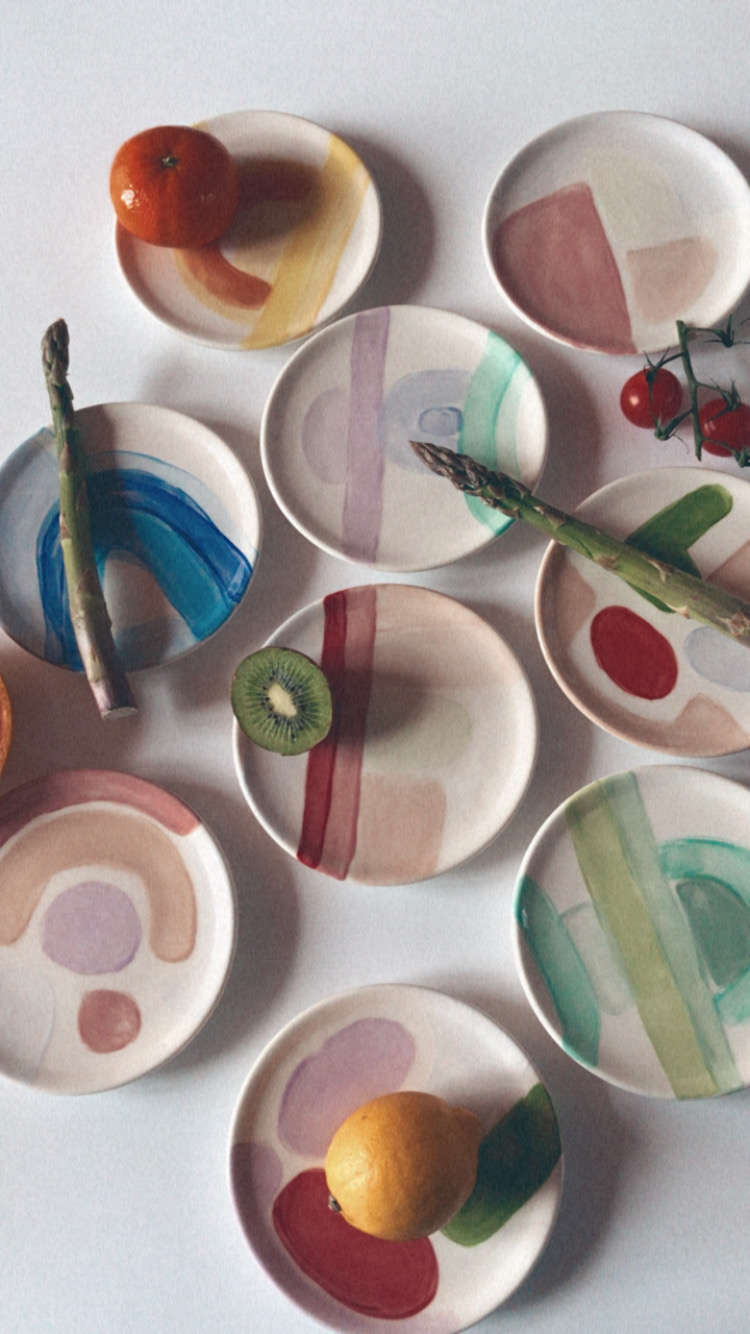 Don't get me wrong I understand the joy of how purchasing something beautiful can help someone feel better, or improve their daily life and home environment. but I was in a world of driving 1000s of products at a weekend to be worn a few times and then be forgotten about. So now working for myself I can control the ethical choices and balance my work to the long term benefit of my body, my happiness and our planet.
Tell us a bit about what it means to run your own business?
It makes me really proud. My siblings all work for themselves and have successful entities in very different worlds so I always had it in the back of my mind to give it a go, but never had the balls. It has its ups and downs on a daily basis, but I love the agility and flexibility I have in my choices. I guess some people think you get to lounge and paint all day in a studio, unfortunately I am not at that stage, I don't think its a realistic vision for quite some time.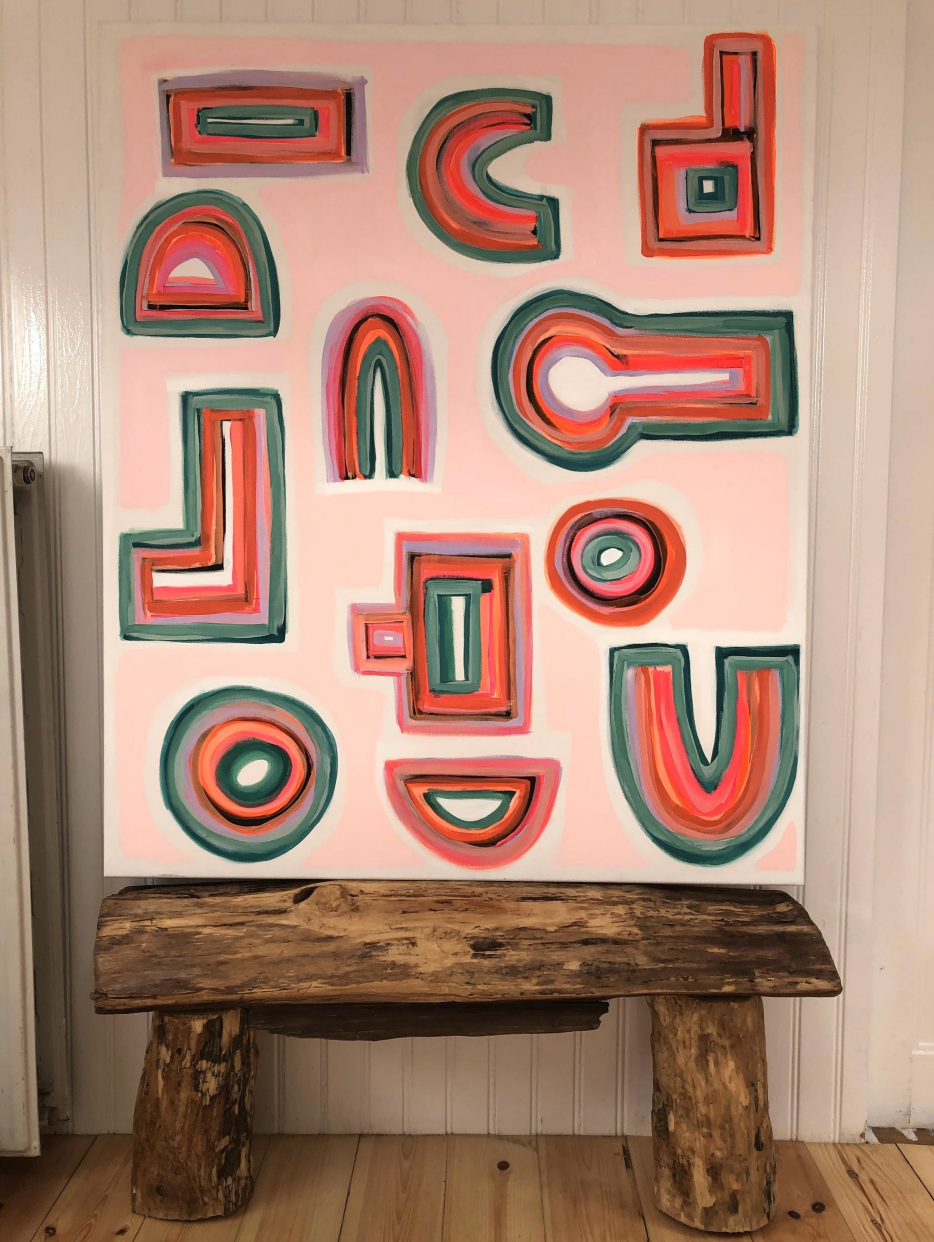 The reality is I go from being the CEO, the CFO, the accountant, the PR team, the marketing and the head of social to the intern to the courier driver every few hours. Variety is the spice of life i guess.
Talk to us about what hard work means to you?
I think it is almost born into you and maybe linked to your parents situation or your personal upbringing. I guess I feel very fortunate that a hobby and passion I have has become a career but that has been down to 'hard work' really. And I feel when there is creativity involved it's almost like adrenaline. It is like that old thing if you exercise you end up with more energy.

I feel work ethic is the same. It is such a great feeling to have that buzz and drive over a project or painting or idea and it can continue to snowball from there.
On a side-note my art school took no prisoners, if you didn't have hard work in you or the drive you would not survive. Still to this day doing the fashion course there has been the toughest i've ever worked.
Maybe it was the best education i could have got?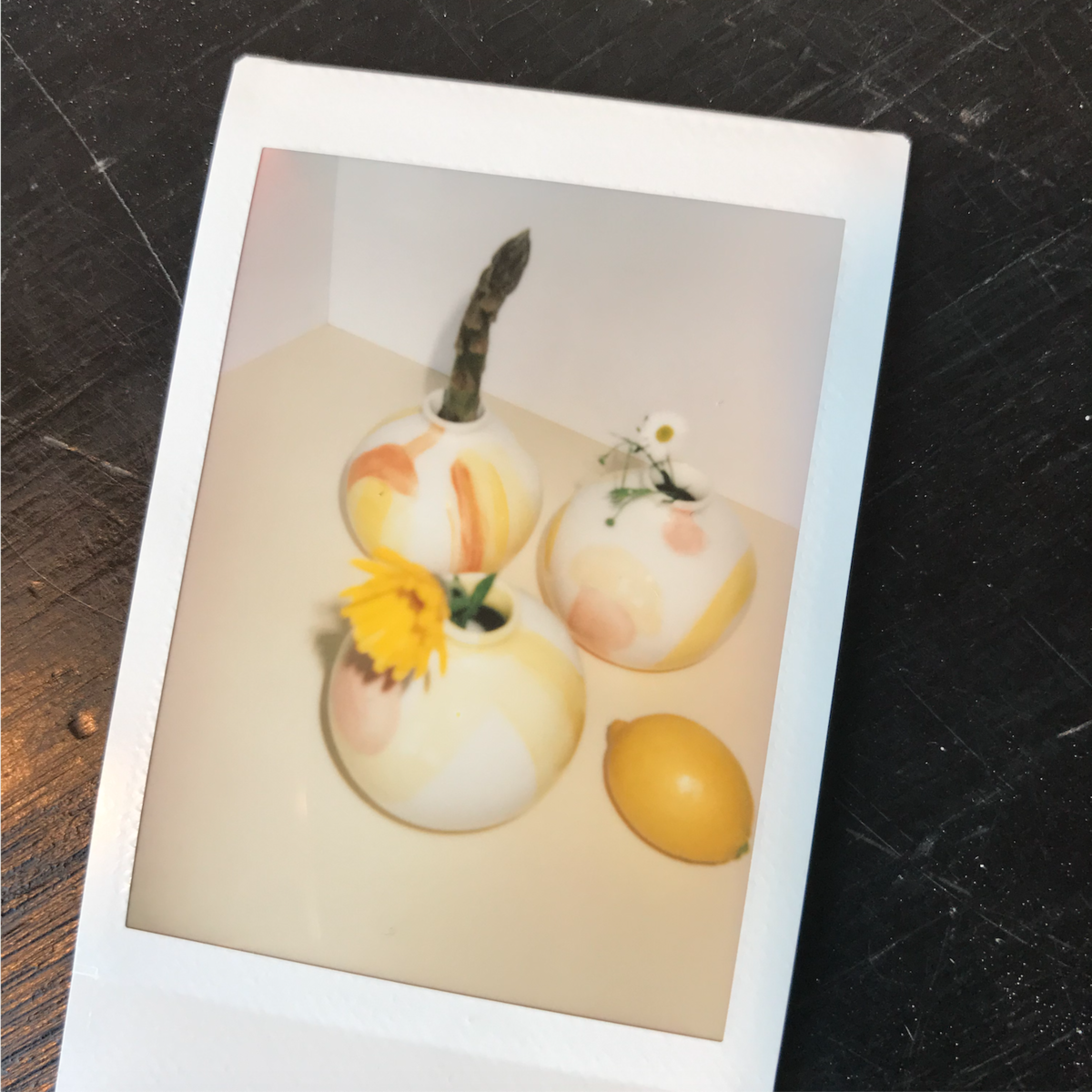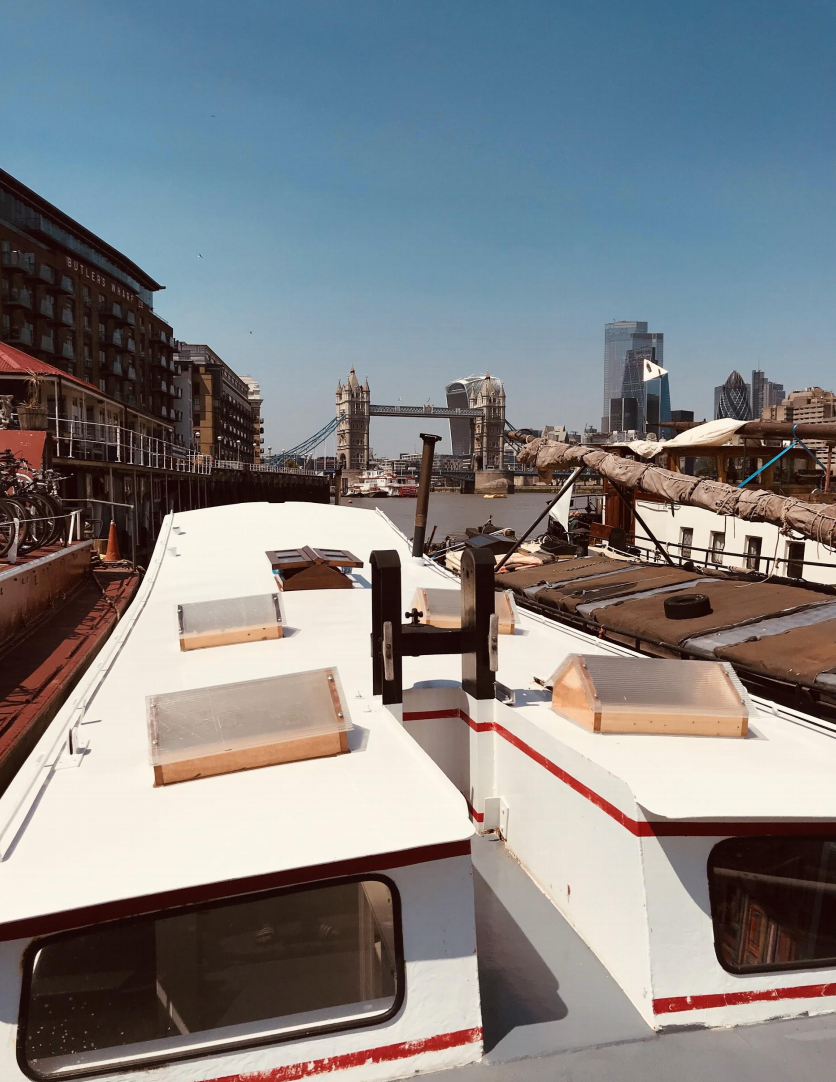 Working from home has become the norm these days, has that been the same for you, and if so how have you adapted to it? What does home mean to you?
I don't! My mind is constantly buzzing with work, but often its fun stuff, ideas that I cant wait to progress. I am a big fan of a hot bath though, I have a dreamy big tub that I liked to unwind in whilst listening to a podcast.
I cheat a little I guess cause London has always been my 'temporary' home in my head which sounds mad after 16 years. Real home to me is my childhood home in Ireland where fortunately my parents still live and my wider family. However, home on a daily basis is where my husband and i live which is on a house boat on the thames in Bermondsey. It's a little sanctuary within London that actually makes me feel connected to rural Ireland.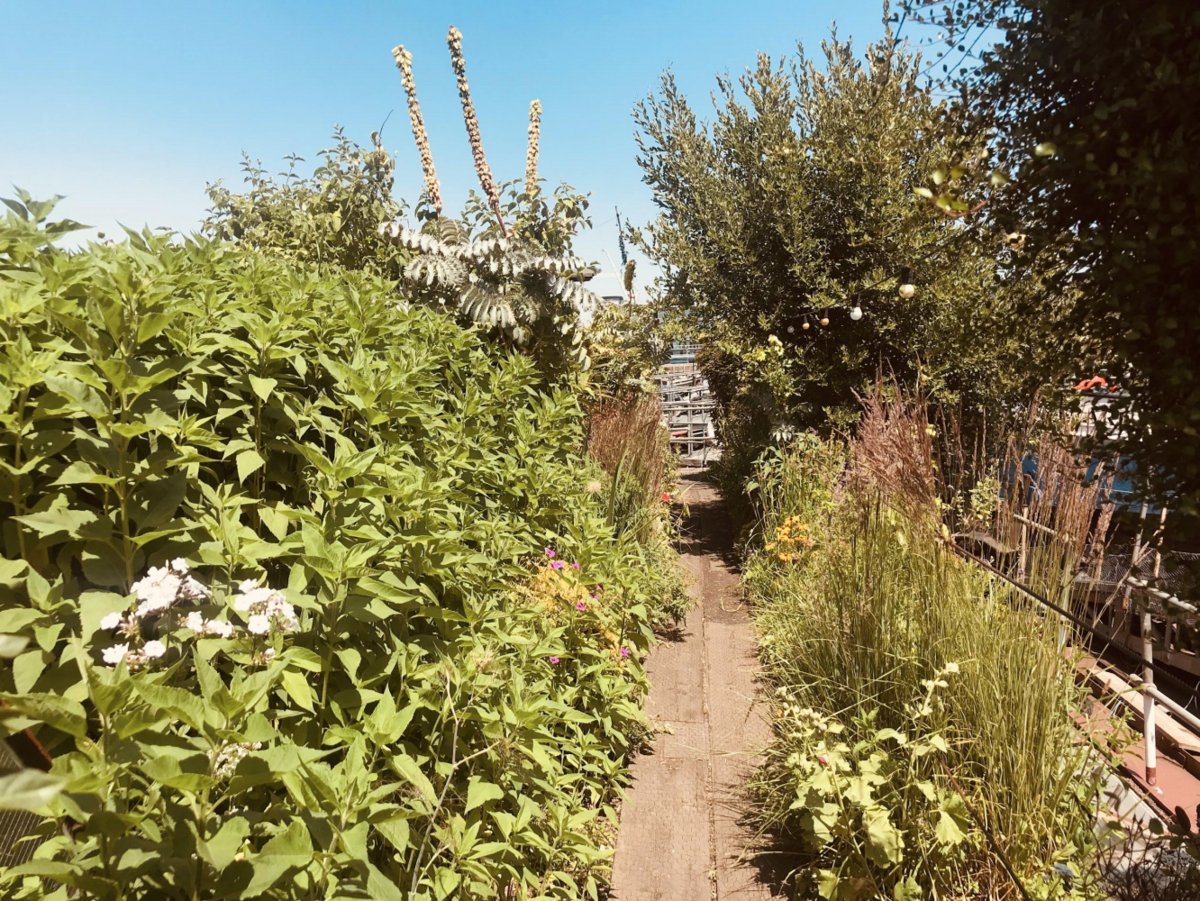 How has your notion of home changed from childhood to adult life?
Home still has the same meaning where I feel safe and comfortable it's not necessarily a physical space its the humans within it.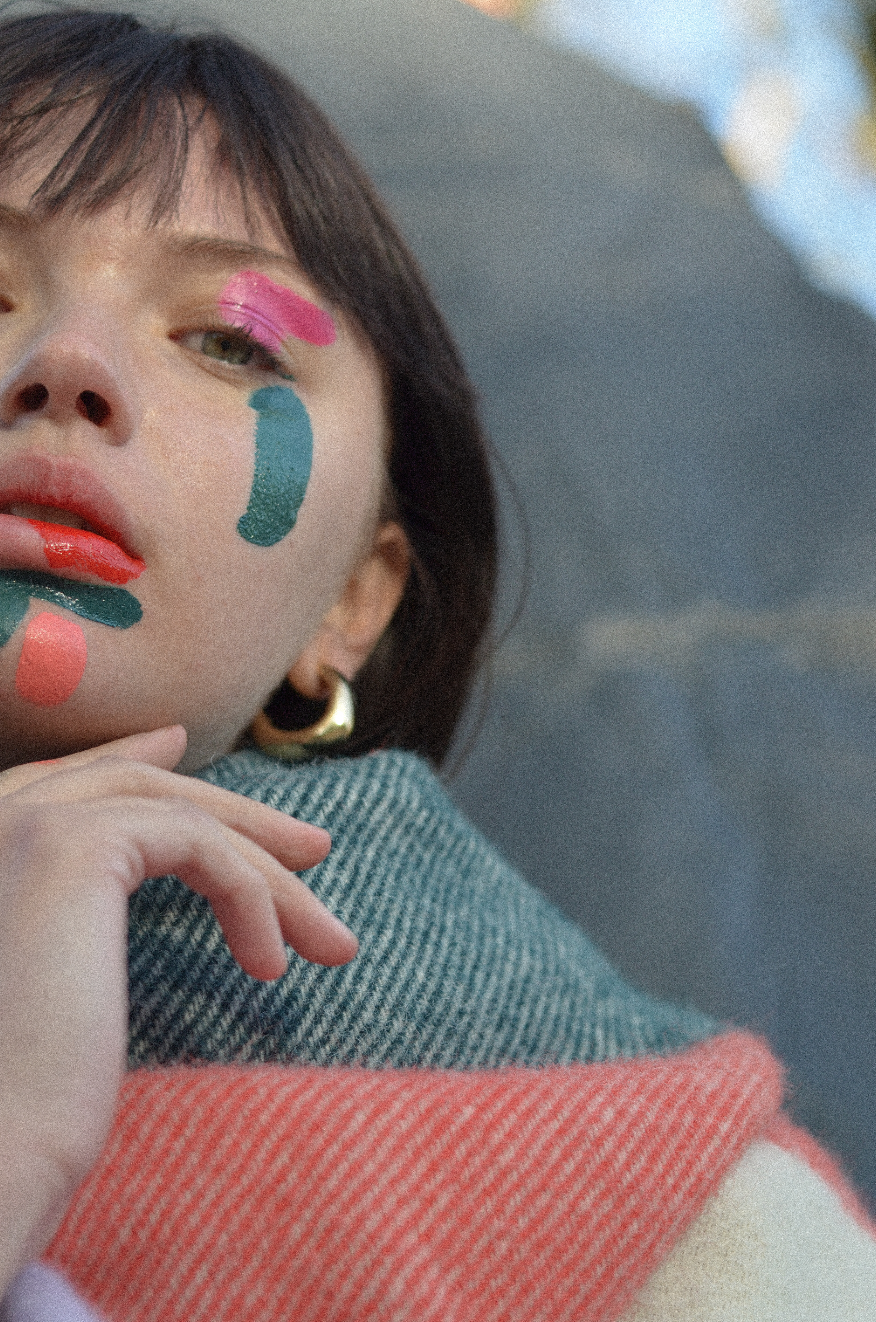 How do you switch off from work, when running your own business requires you to be always on?
Eh, it can be tricky, I guess I've learned that if i don't switch off my body will break down or i wont be as efficient. So i love to swim (uncontactable activity that i highly recommend) or running. Both feel like the best form of self care to me. Oh and taking pride and care in cooking an evening meal. These simple things seem to give me the mental and physical balance alongside the work.
My husband works a traditional job and I do feel having hime alongside me on a daily basis over the past year controls some of my bad habits I can slip into such as working late into the night (I am a night owl and would much rather work till 3am than have a 6am start)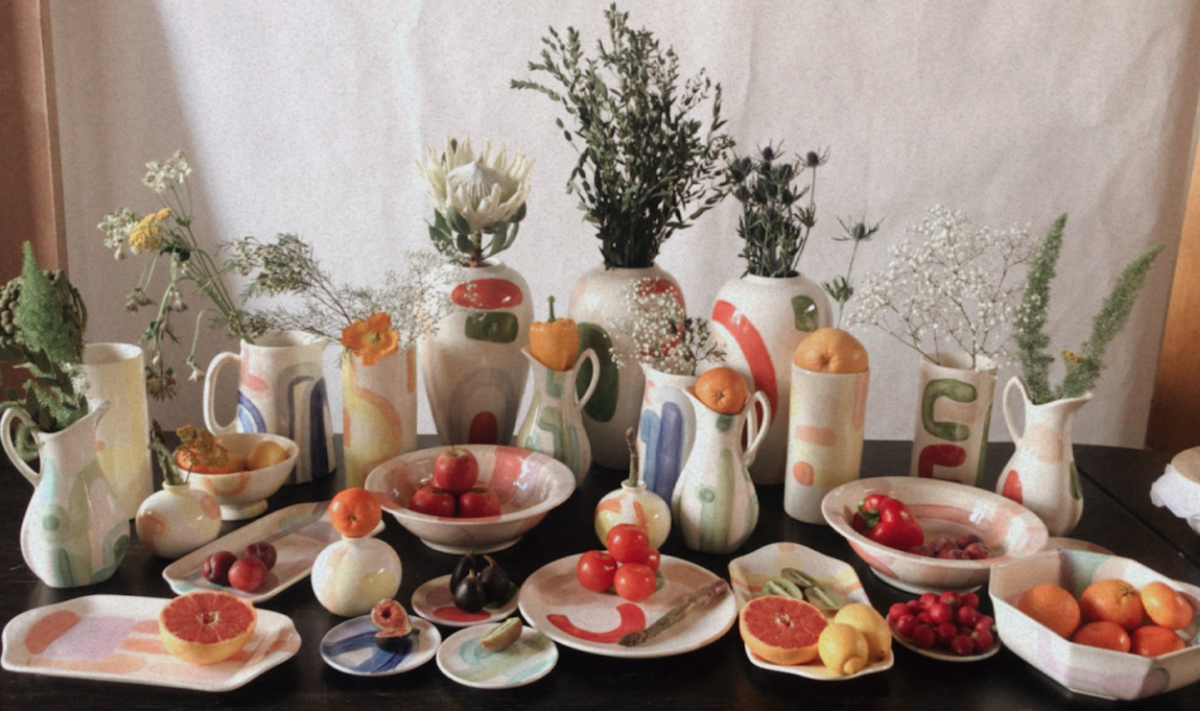 What is your favourite object or room in your home, and why?
The kitchen is my fav spot. I love cooking and creating in there and trying new recipes , it offers me a lot of therapy and satisfaction. I also have an addiction to ceramics and have collected pieces from all over the world so getting to set a table and host a dinner, brunch or breakfast is something I love to do. Now that I have my own range of ceramics I feel like I'm having an affair when i use my collected pieces.
What does your perfect day look like?
My perfect day involves having the sun shining, waking up naturally (no alarm clock) going for a swim or run and then having friends over for dinner and drinks and hopefully a great sunset on deck and then some dancing in the kitchen till 2am. With everyone leaving, feeling full on good food, merry and happy and no hangover cause they danced it off.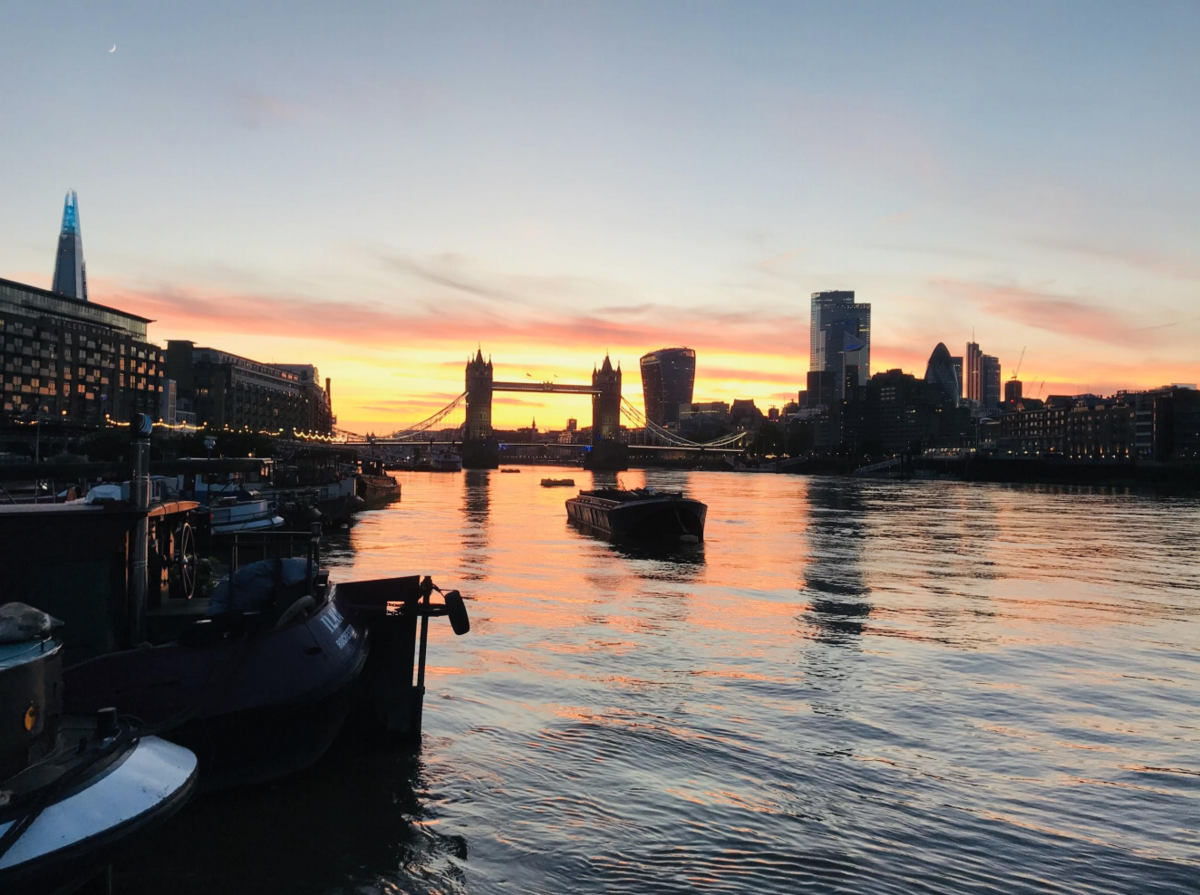 Do you have any rituals you swear by?
When travelling or exploring a new place if I see a church or religious temple ( the actual religion doesn't matter to me) I will always pop in and light a candle. It is for all my family here on earth and for my family and pets who have passed away. If they had a memory candle passport they would be well travelled at this stage.
Talk to us about what traditions mean to you?
Traditions are fascinating to me. In Ireland there are lots, especially when it comes to death and the celebration of death. And I say celebration in the most positive sense. Traditions can offer comfort , excitement , joy, memories and celebrations. Im all up for myself and my husband having our own traditions however I do enjoy how they develop within families or within societies or communities of people. They are usually very positive joyful things traditions.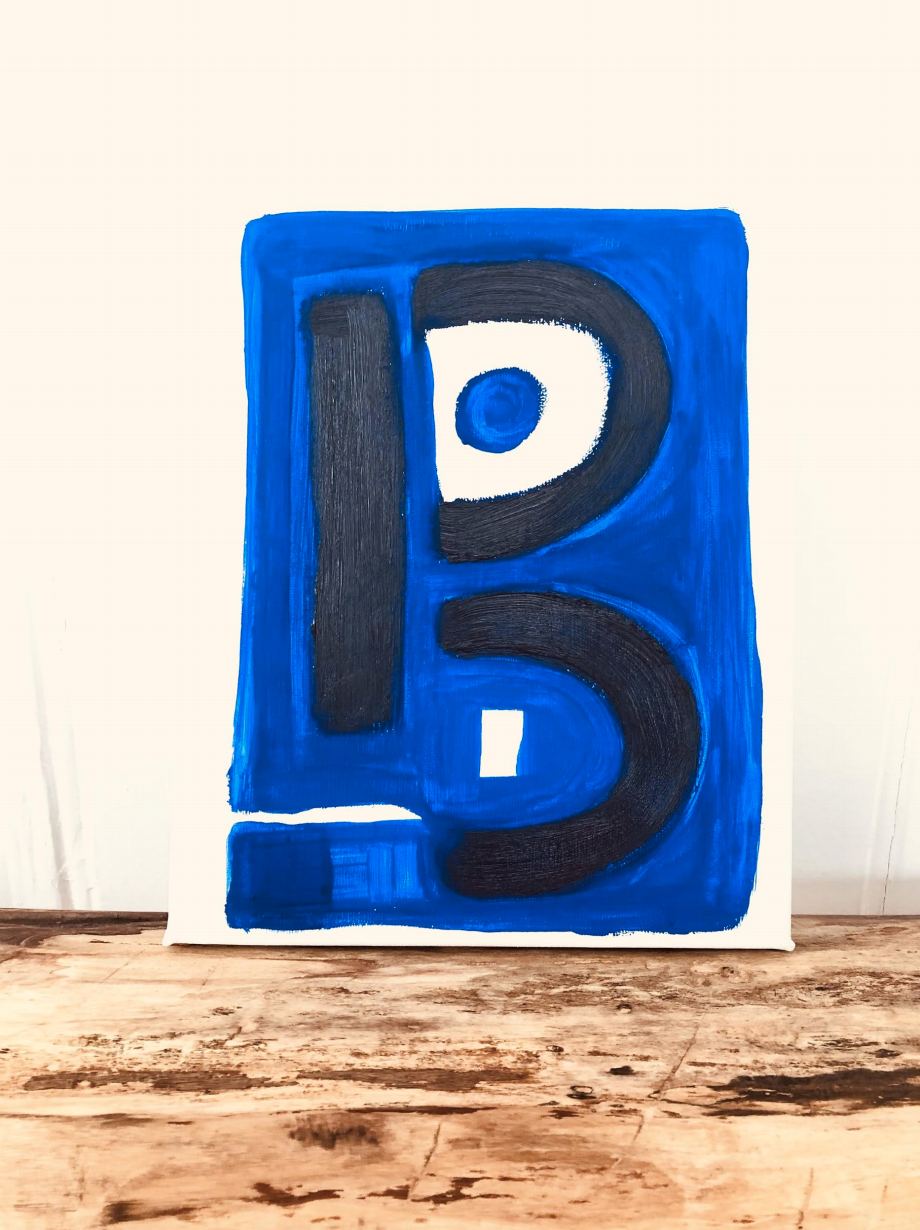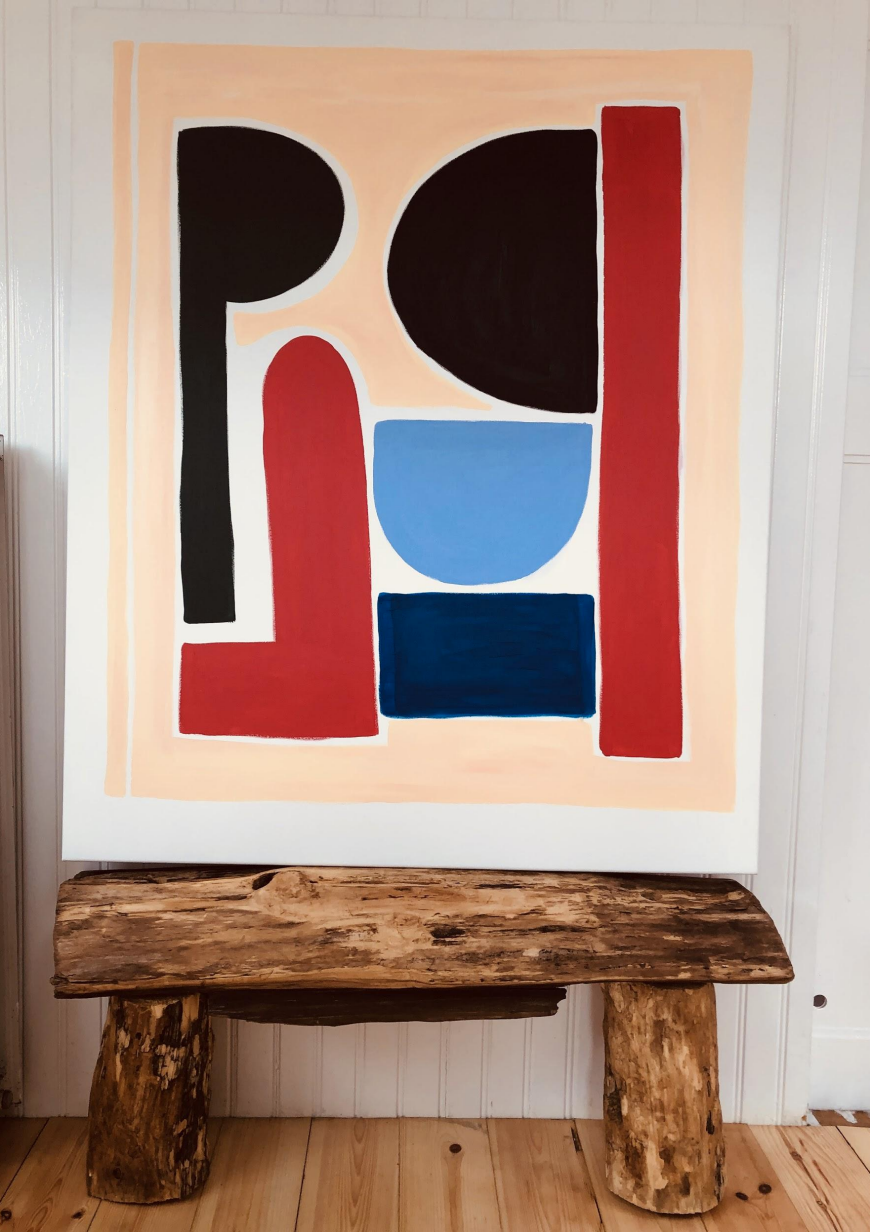 What are your favourite scents and why?
This is tricky , I'm quite seasonal or memory lead when it comes to my choices. I love jasmine as is brings me to Asia in one whiff. I love smokey tones in winter time as it brings me back to open fires as a child. I love orange and thyme as it reminds me of a beautiful drive on a small greek island a few years back. I love tomato vine smells I rub them on me when cooking...I cant pick a favourite!
I love your Greenhouse scent during the summer time.
What is your favourite meal to cook at home?
I love cooking and trying out lots of recipes from around the world. I am vegetarian so i guess a mixture of small plates inspired from the middle east. Some smoked aubergine dips, roasted cumin carrots, a big tasty pomegranate and kale salad with toasted seeds and maybe a baked feta or baked eggs all served with homemade bread. Finish it off with a nice tasty orange honey and thyme polenta cake for desert with greek yogurt.
A fresh mint tea or an ouzo or hot Irish whisky if you're staying for a dance.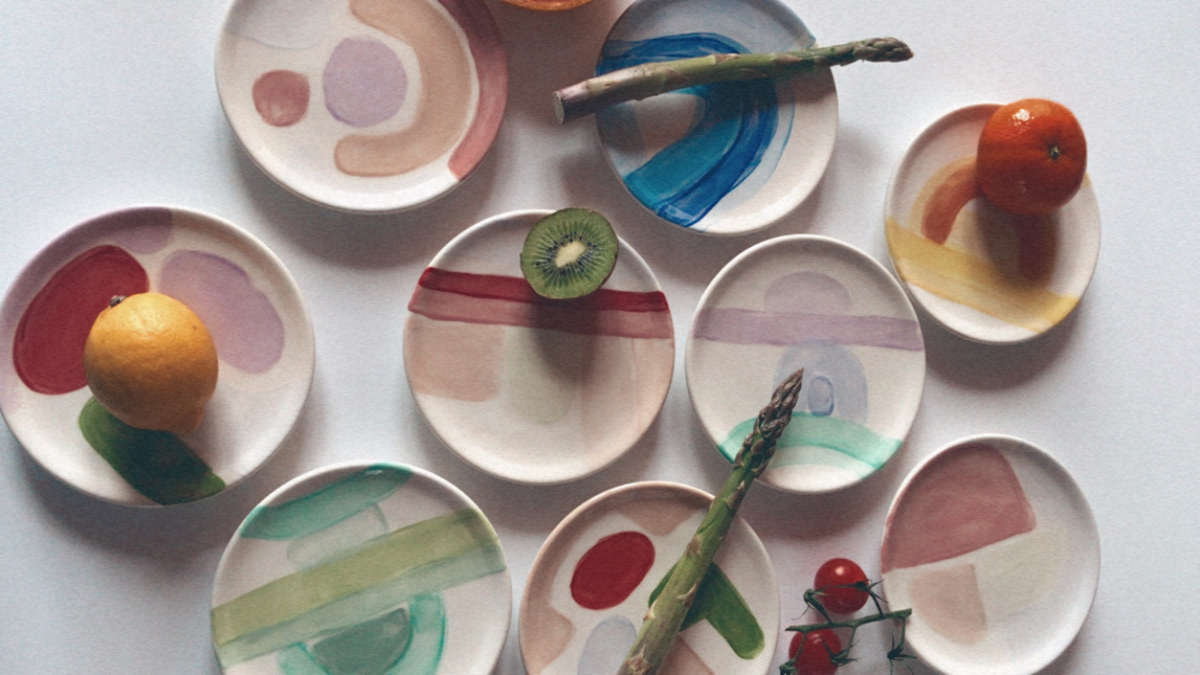 If you could take us on a trip anywhere, where would you take us and why?
Oh i should say Ireland but I'm going to bring you to one of my favourite places...
Lefkes a mountain village on the Greek Island of Paros. Its 15 mins from the coast and 15 mins from the main town. You can hike, run, choose to windsurf, swim or go into town and go to art galleries and eat the most beautiful fresh produce where there is no plastic packaging in sight!
In the winter its sleepier, but so peaceful and beautiful and really green. So yes I would take you there to breath in some beautiful herb infused mountain air, swim in the sea and enjoy a feast of fresh produce and gather some vitamin D the latter end of September
(to indulge in the fresh figs)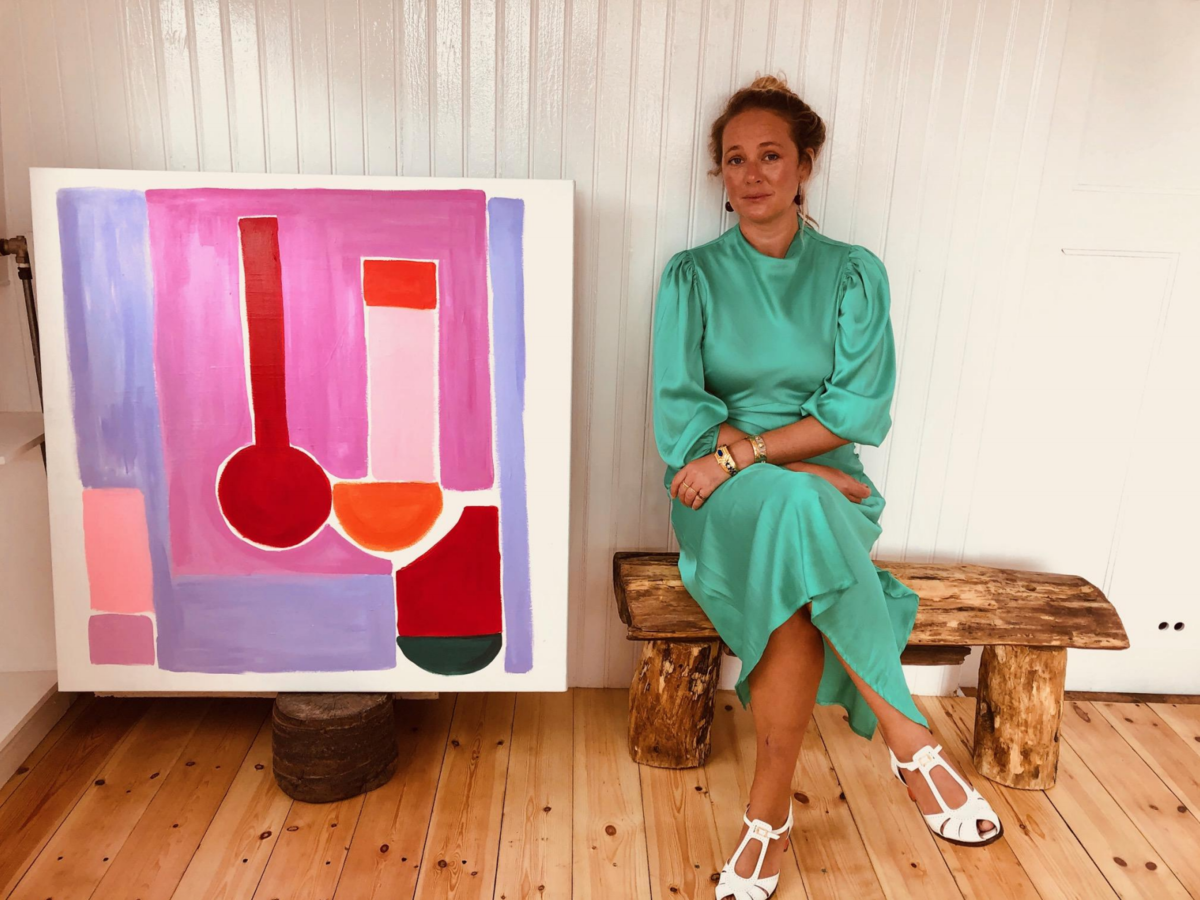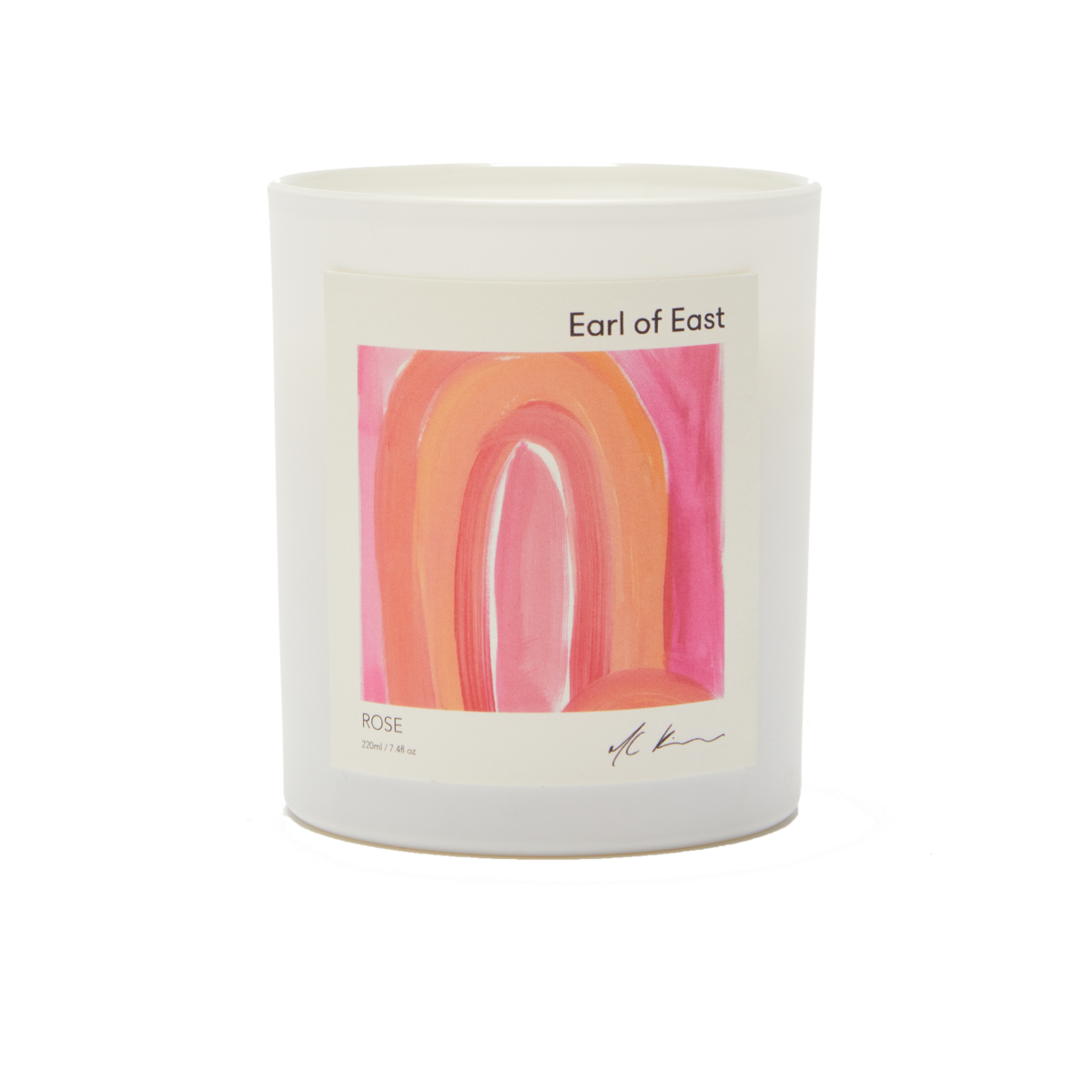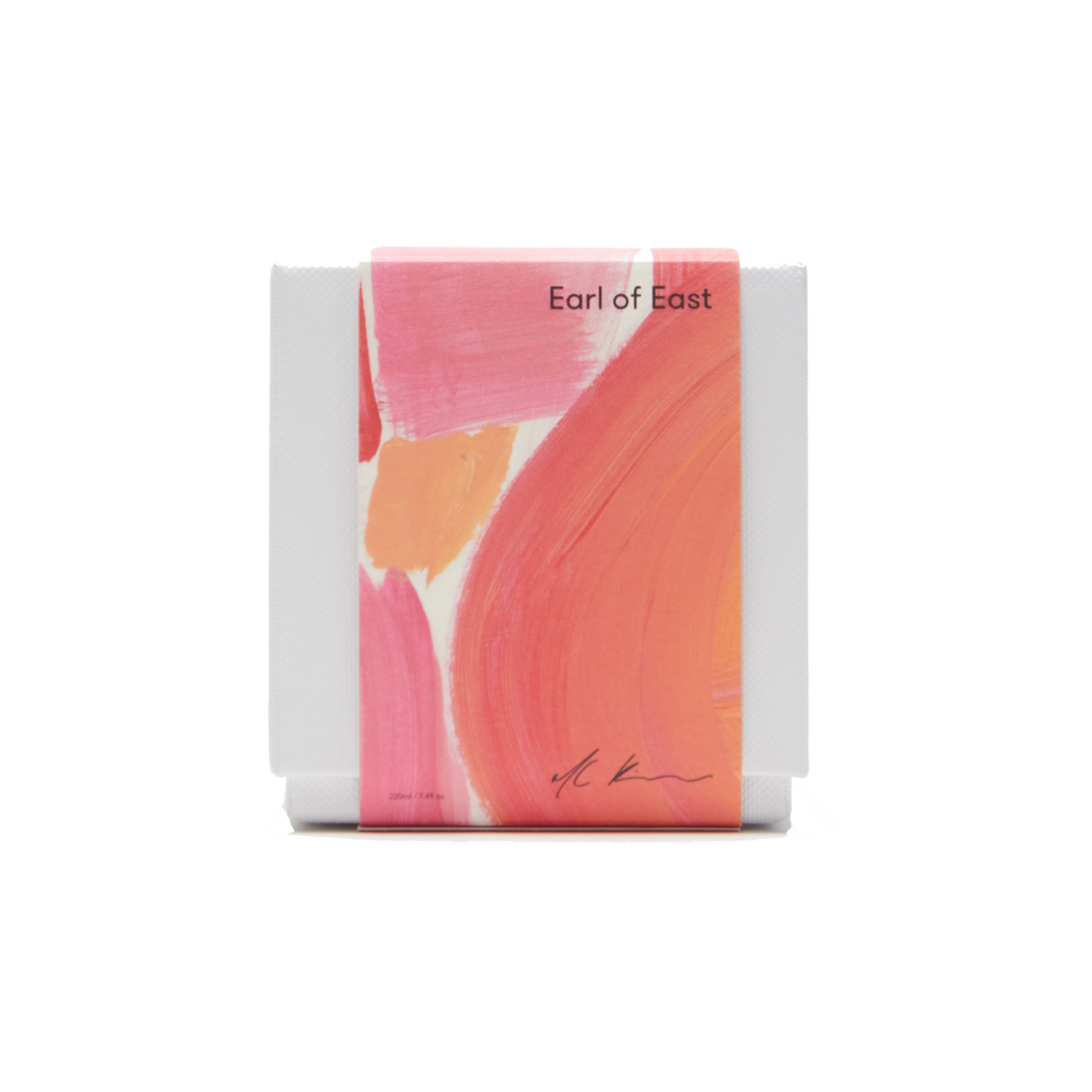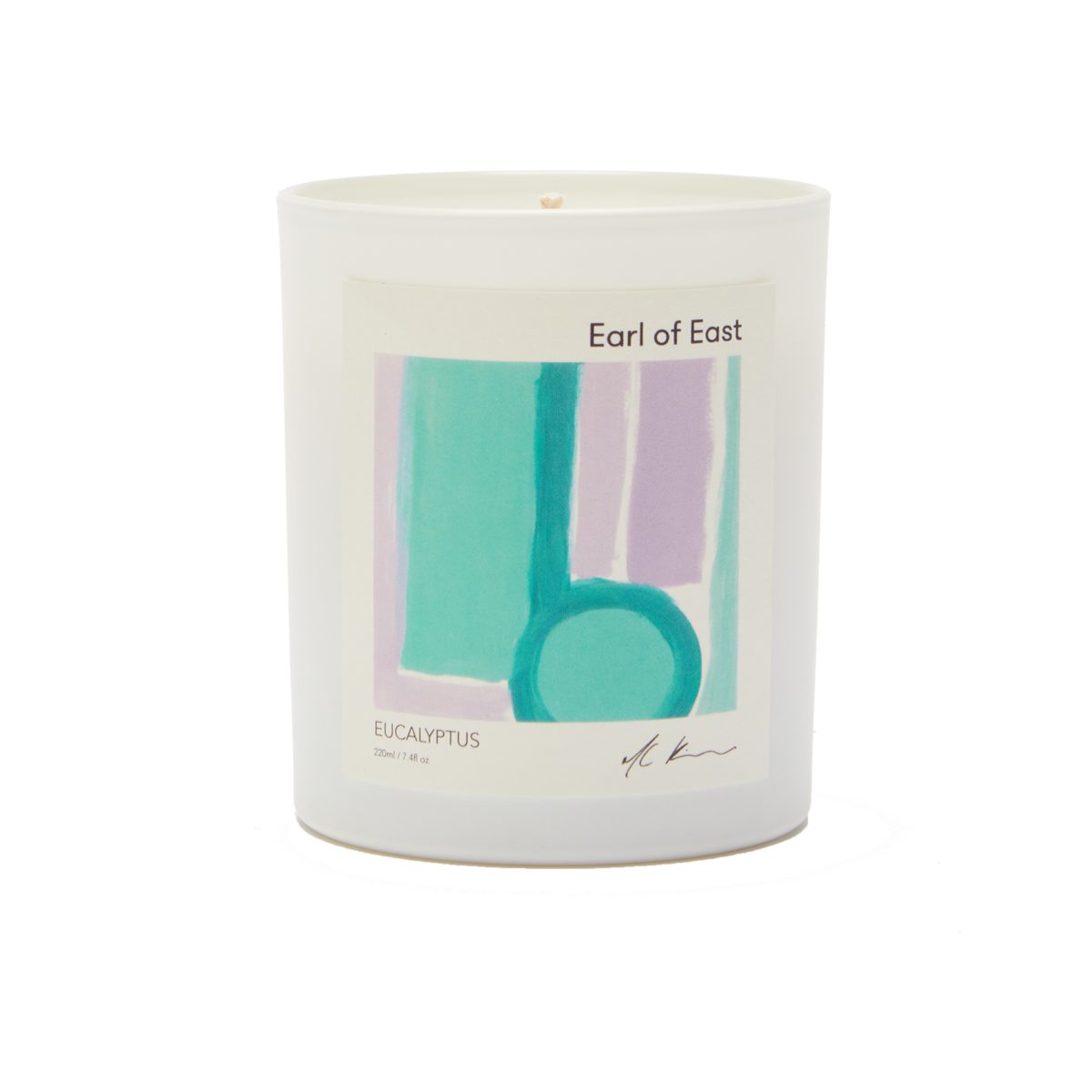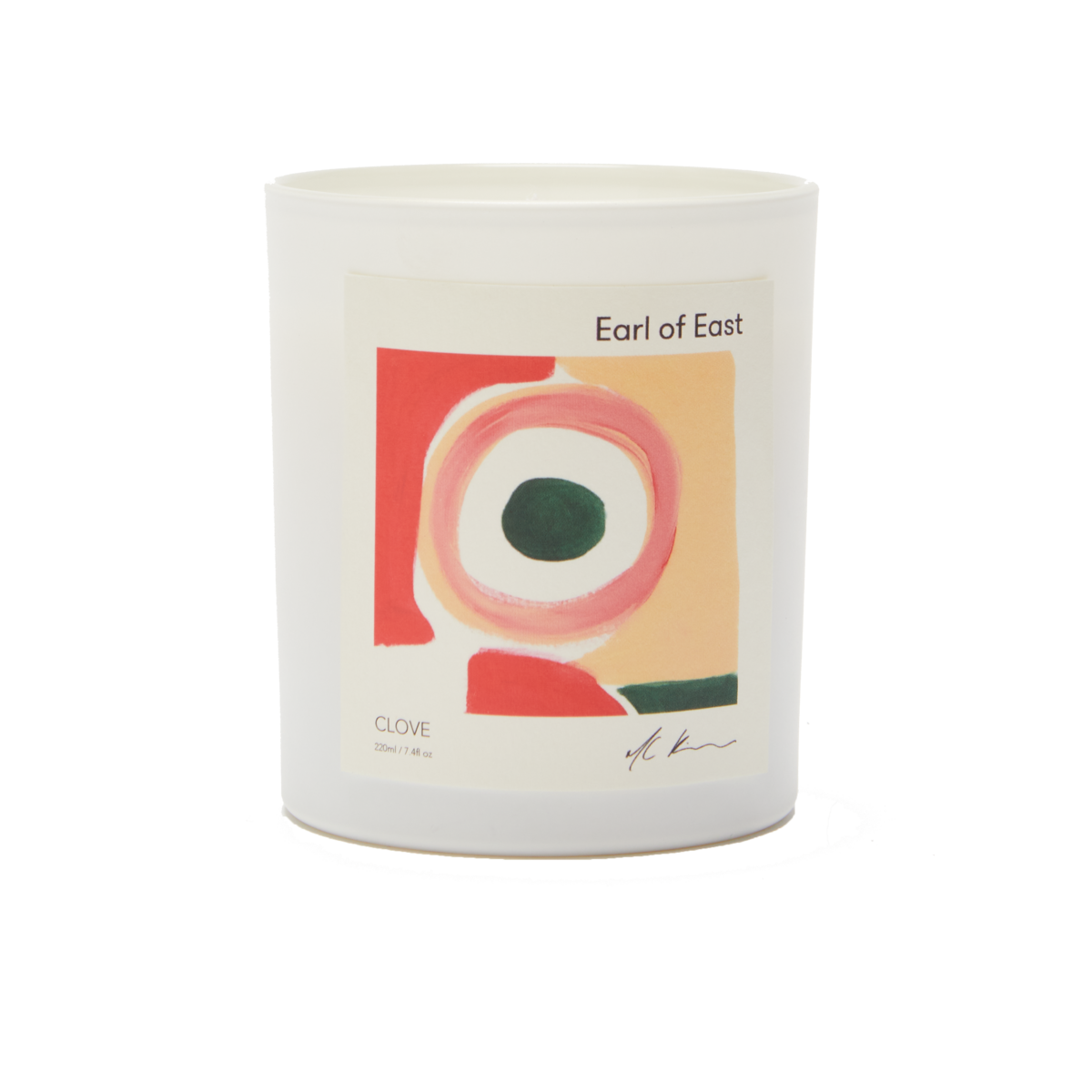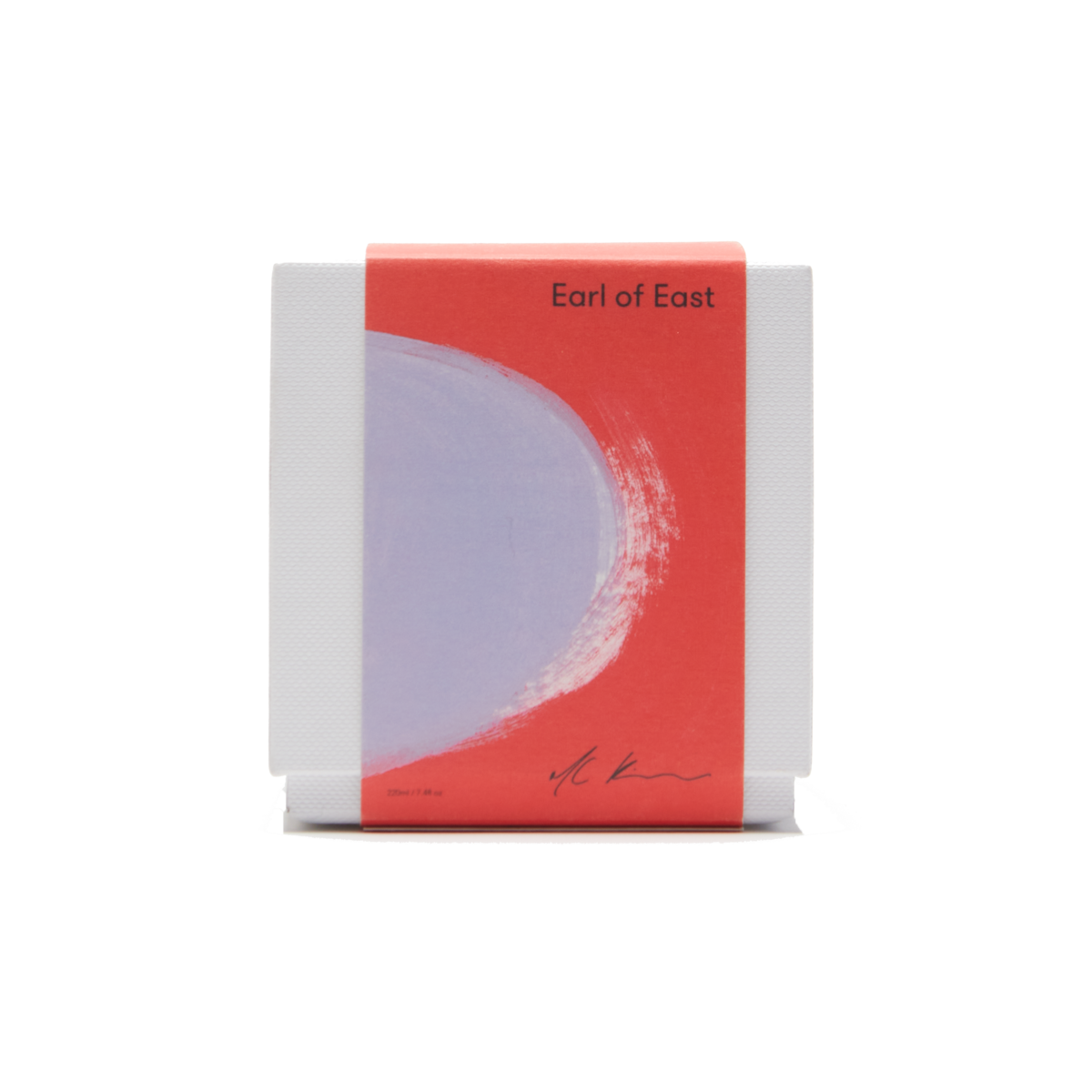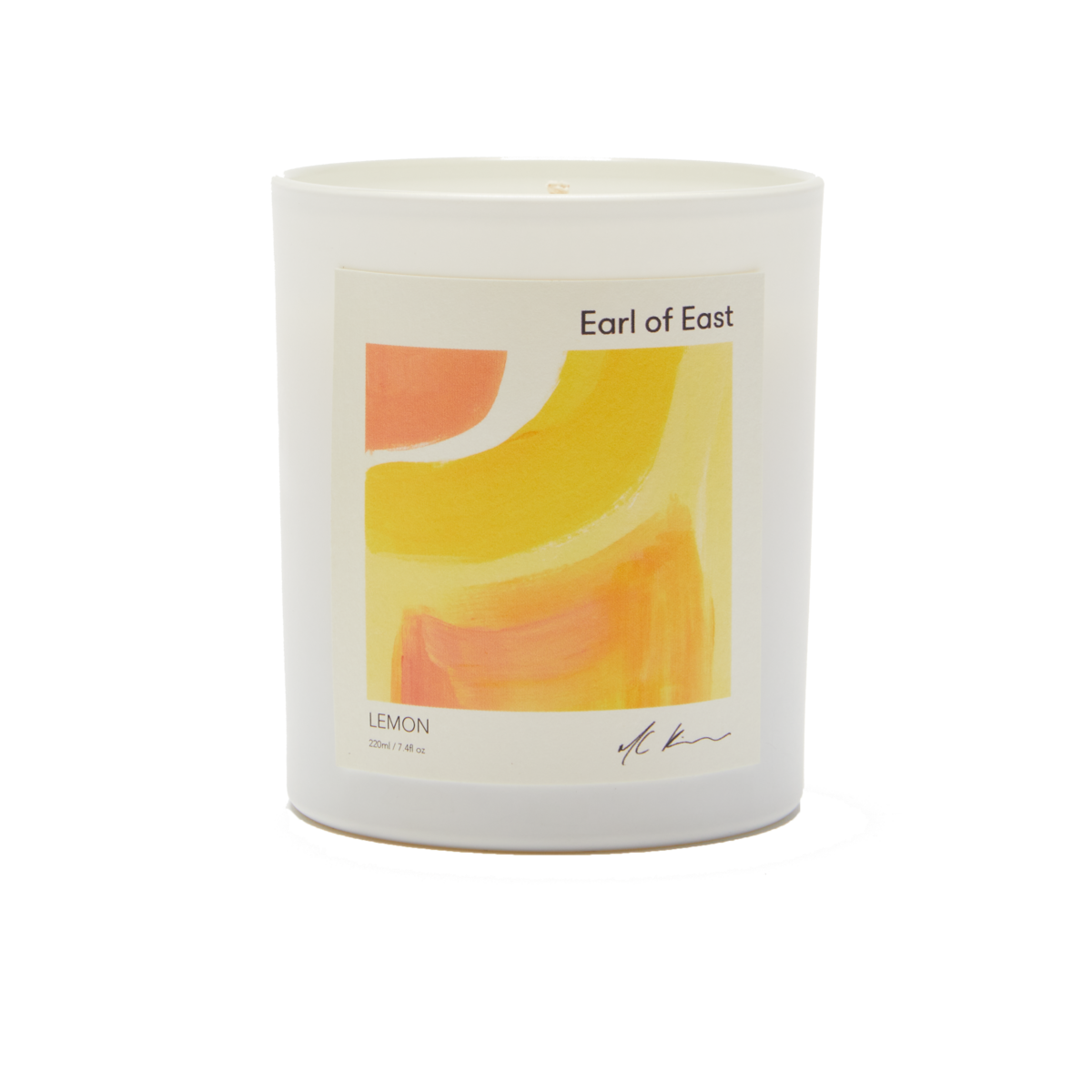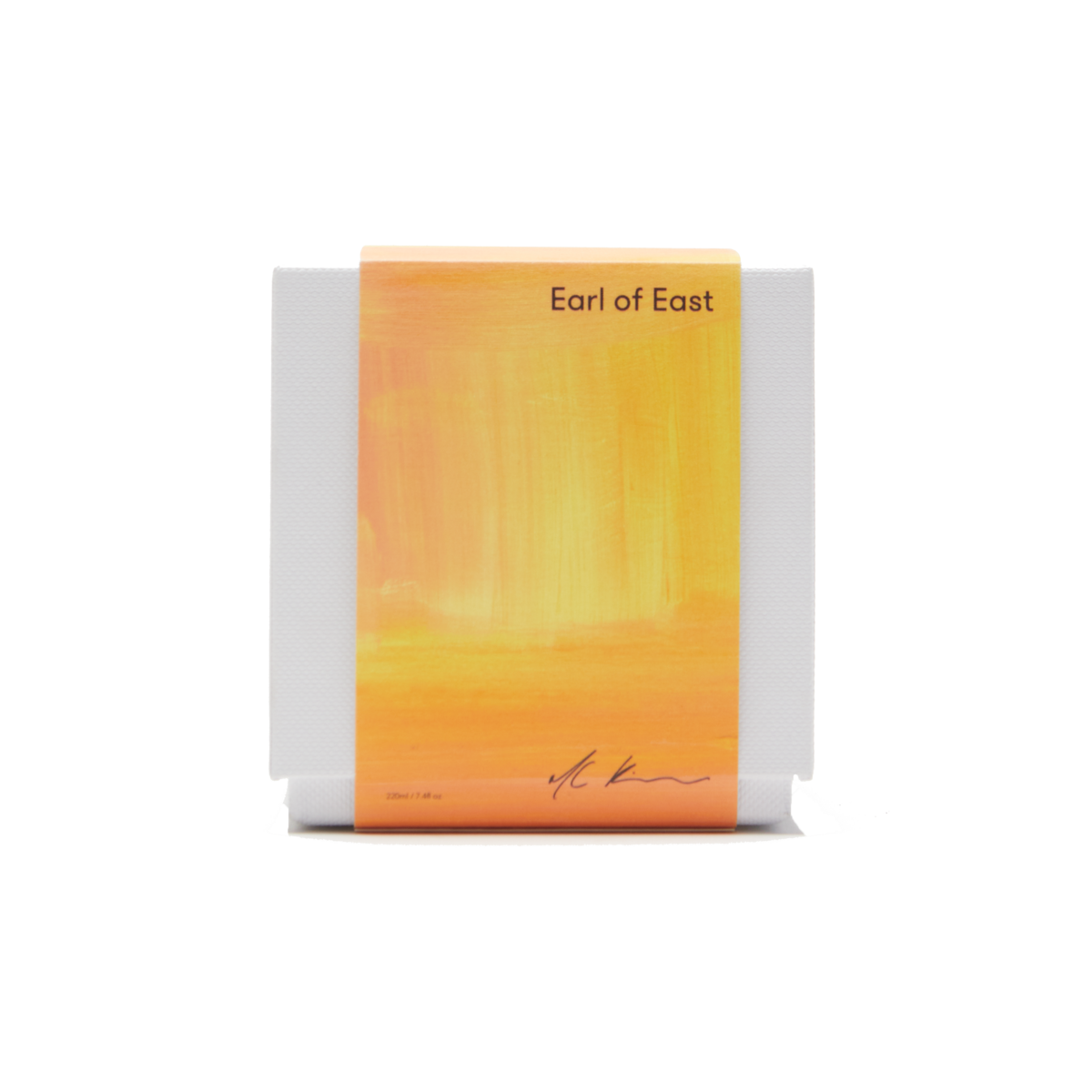 We collaborated with Mary on her Senses Series exploring the sense, smell, where we created four custom candles with specifically chosen scents proven to strengthen a person's olfactory nerves.
After learning that one of the long term symptoms of COVID-19 can be a reduction in a person's sense of smell, we were curious to learn what neuro training or treatment can assist a person in healing this.

The four senses - Rose, Lemon, Clove and Eucalyptus have been intentionally selected for this series with research showing that repeated short-term exposure to particular scents can stimulates specialised nerve cells and strengthen a person's sense of smell after a reduction caused by injury or illness.
SHOP THE COLLECTION
We are hosting Mary's first solo exhibition in our Kings Cross store.
Her one-off pieces from the series will be available for purchase alongside our custom scent collaboration, also available online.
Leave a comment