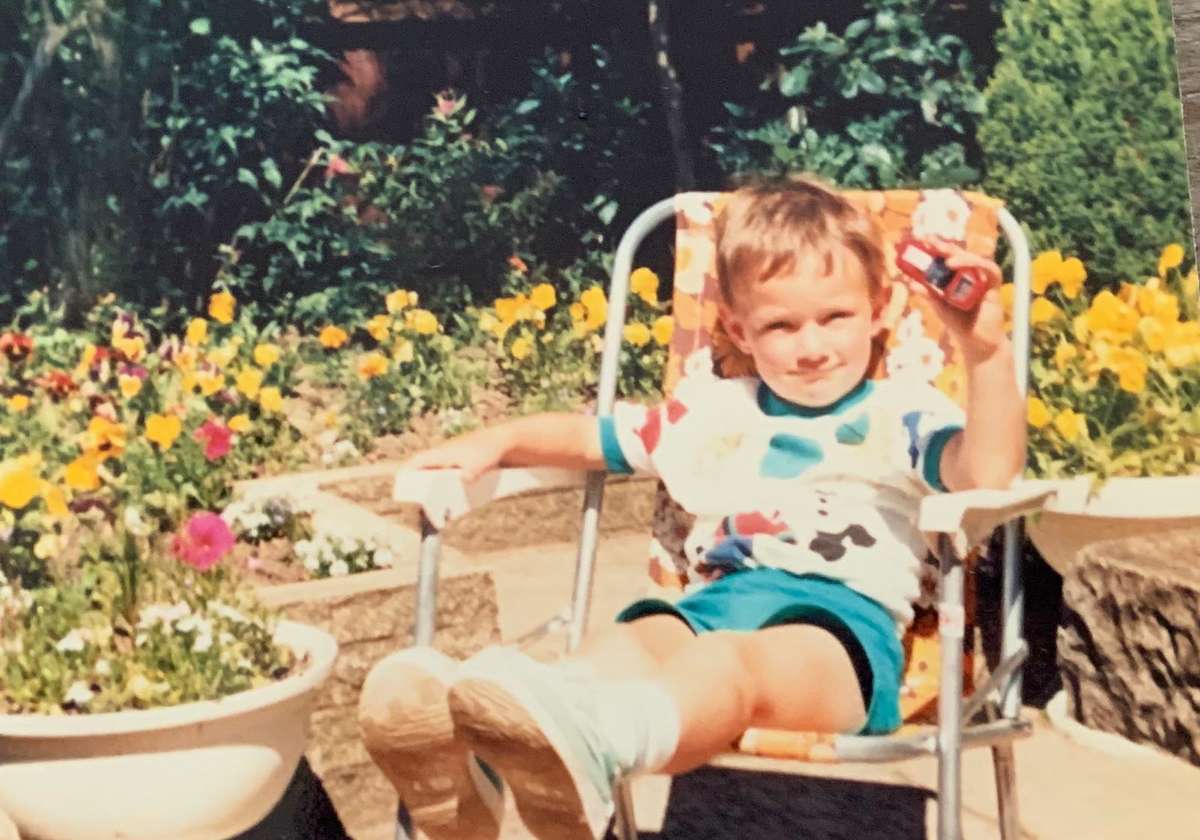 This week we celebrate Wildflower, the scent inspired by my childhood spent hanging out with my grandparents in their home in the North East of England.
My Nan and Grandad were the cutest people. They followed the same routine for as long as I can remember. Family and friends came over on the same days, the same meals were planned and prepared beautifully week-in, week-out, and their time was spent enjoying their home and garden, which was very much their pride and joy.

They say home is where the heart is, and the house that they spent their retirement in was the heart of their entire family, of five children and fourteen grandchildren. We would all pour into the two up, two down, and hangout in the kitchen and garden and just catch up. The little place was full of laughter, and it's something
we all miss to this day.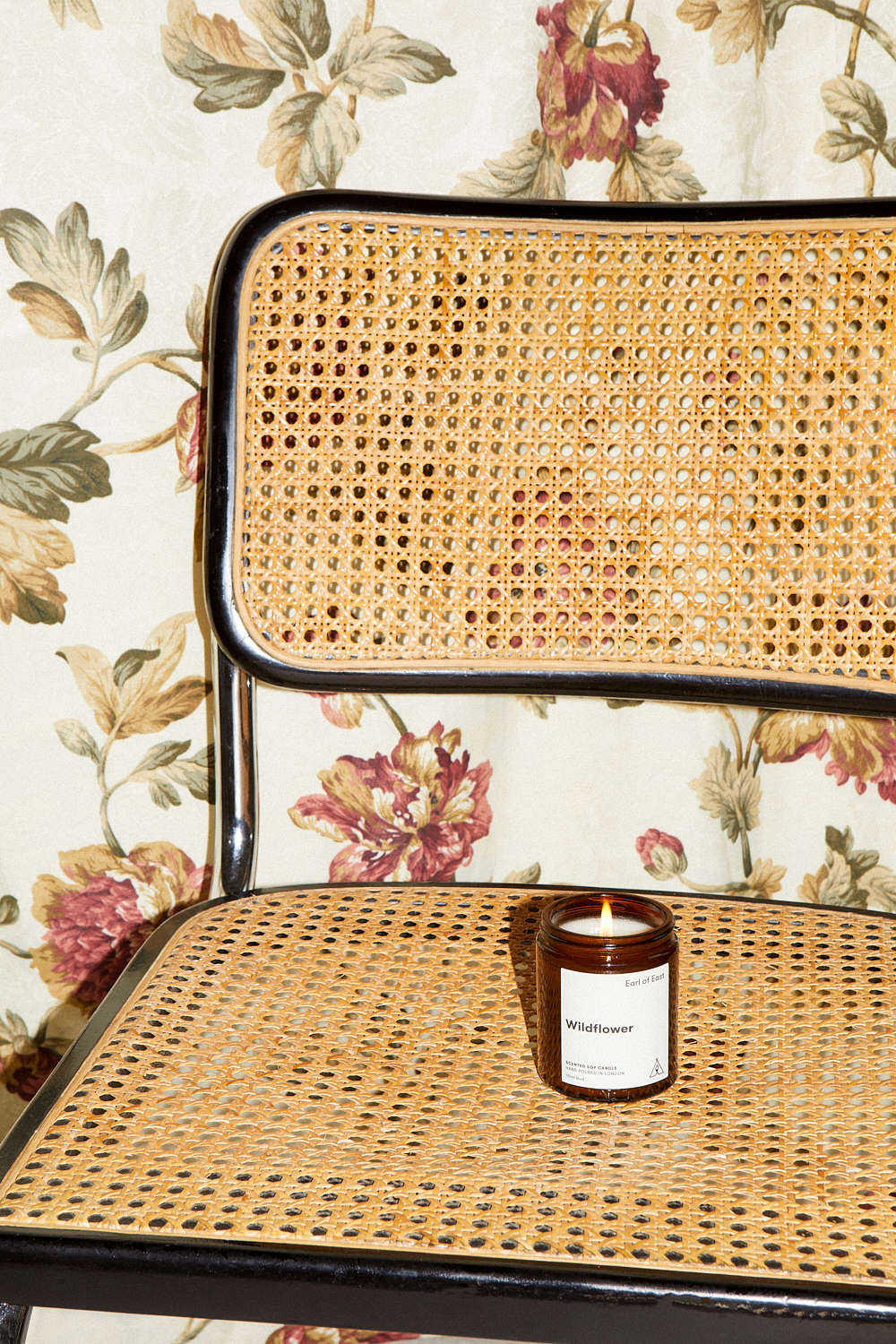 The house was modest but pristine, and the garden, whilst only a tiny plot was immaculate and would blossom throughout the year. Tucked away behind the garage my Grandad also tended to a few plum and apple trees which provided everyone with a seasonal pie cooked by my Nan. I stayed with them often, and in Winter my Nan would wake me up to whatever breakfast I had asked for the evening before, and I would come down and eat whilst watching her scatter seeds and bread out on the bird table for the Robin who would pop in for a daily feast.
I was particularly close to my Grandparents, they were only a five-minute walk away from our family home, so I would spend every spare moment, including entire Summer breaks with them. Being part of a big family meant I was particularly fond of any alone time we had, we would watch gardening programmes, and I would spend hours drawing from my seat at the kitchen table.

I often think of those days in the kitchen, chatting about everything and nothing, watching my Nan prepare food, or hanging out in the garden with my grandad as he grew everything from seed,
he loved sharing cuttings with my Mum and Dad for our garden.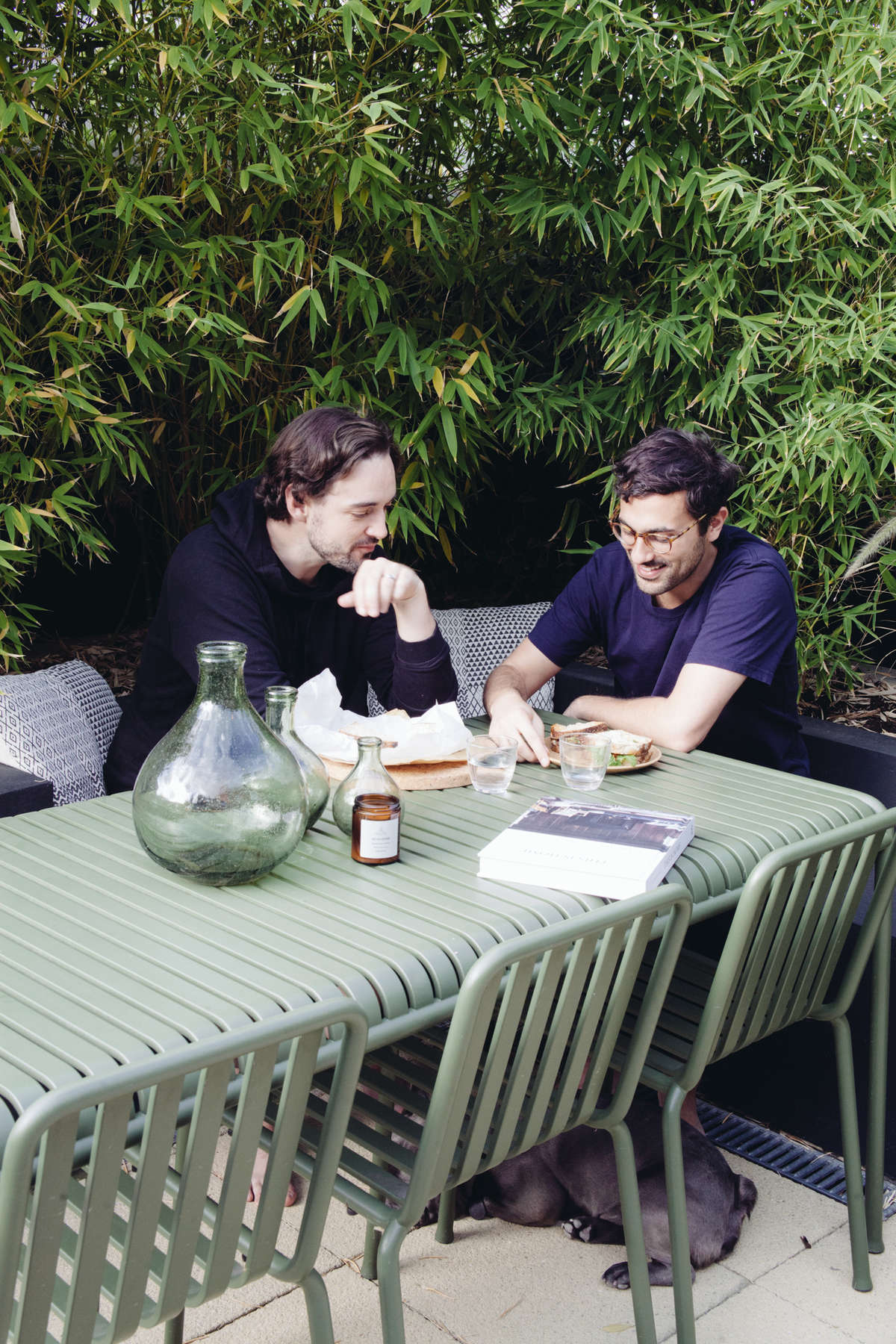 It was the bond I had with my Grandparents and Niko with his, that really led to us connecting in our early days as a couple. It was also that connection we had with the elders in our respective families that made us so interested in craft, food and of course scent. So, it made complete sense to us that when we launched our own candle line, we would each have a scent that

celebrated our grandparents

, as without their influence we are not sure we would have ended up on this path.
Wildflower is a floral scent made up of jasmine, gardenia and geranium and it transports me right back to their home and the fond memories I have of it.

Paul Co-Founder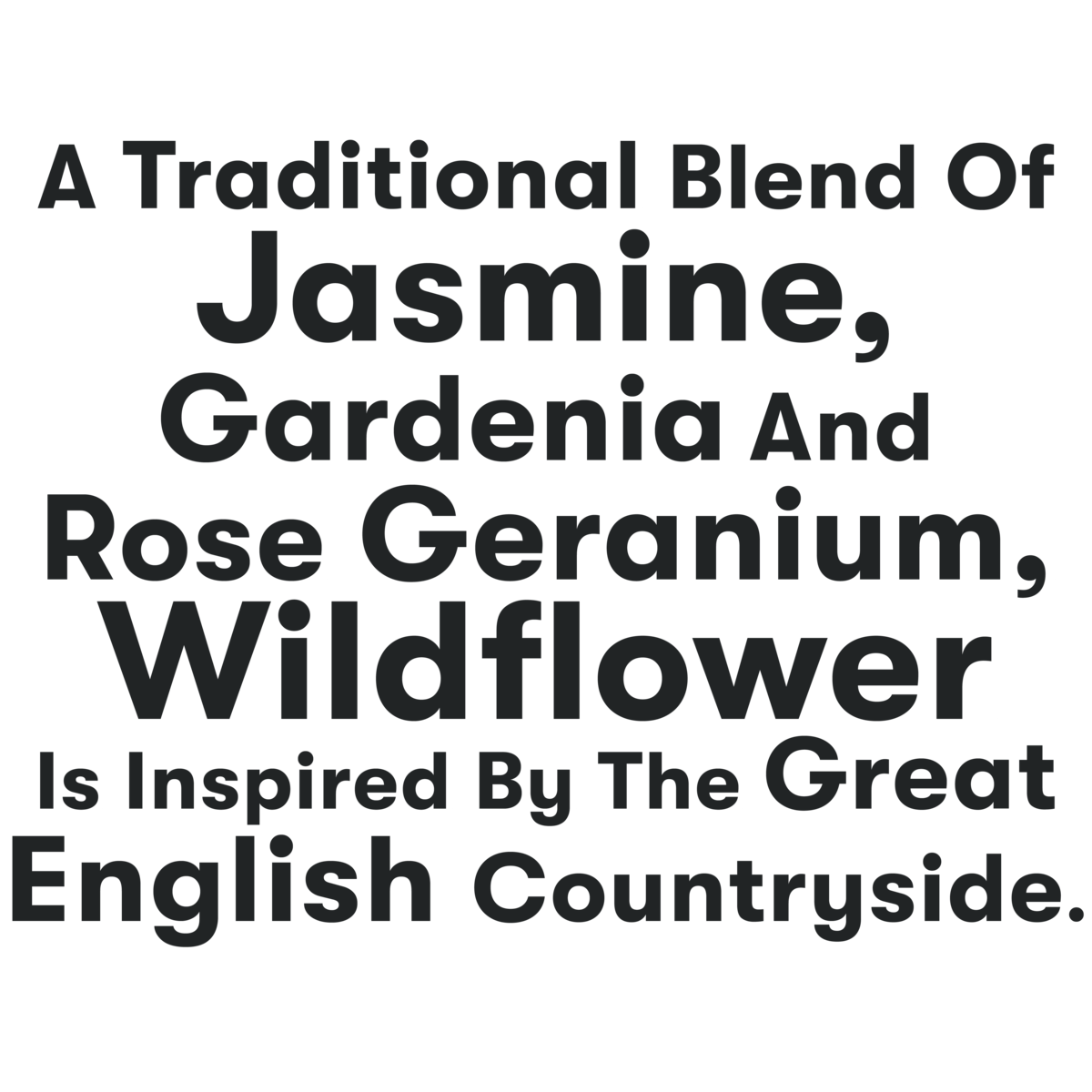 The Taste
Inspired by my Nan's delicious desserts, we've found a recipe that will bring the comfort of the English countryside to your table.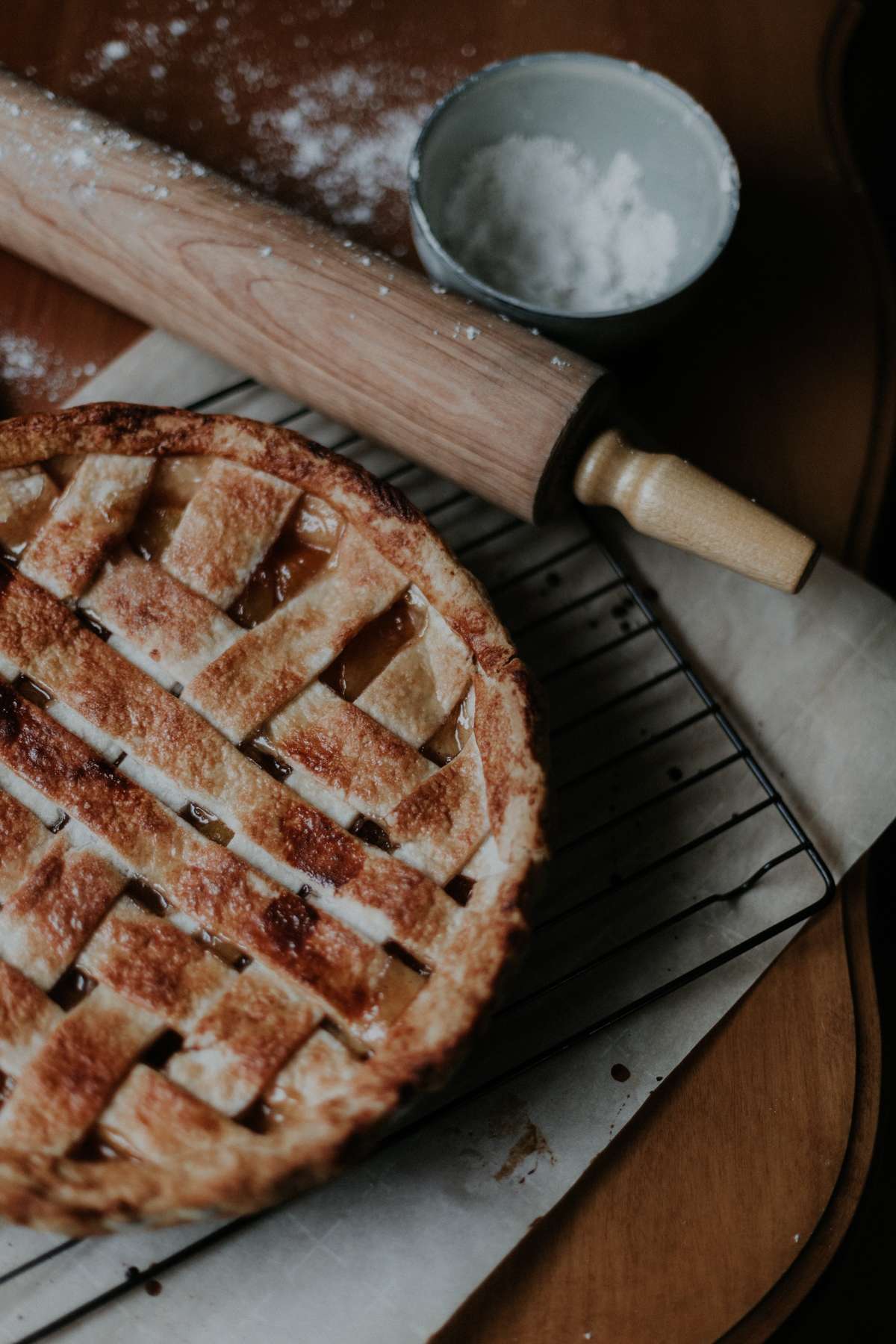 Apple Pie
Ingredients
Crust
250g shortcrust pastry
(homemade if you can!)
Filling
Juice of 1 lemon
800g cooking apples
75g -100g sugar
Nutmeg
75g hard cheese
Pie dish
Milk for Brushing

Method
Preheat the oven to 200C.
Peel and core the apples and slice them roughly 1.5cm in thickness. Soak the apple slices in the lemon juice to prevent them from discolouring.

Layer half the apple slices into a greased pie dish and sprinkle half the sugar and a good grating of nutmeg. Layer over the rest of the apples and the remaining sugar.
Slice the cheese finely and cover the apples.
Roll out your pastry and decorate the pie as you like, brush the pastry with milk.
Bake for 30 - 40 minutes until golden brown.

Enjoy warm with a dollop of cream.


The Place
Wildflower is inspired by the nostalgic scent of an English Country Garden in bloom. When you can't escape to the countryside, there are a few places to visit in London for that Wildflower feeling.
Columbia Road
East London
A favourite Sunday stroll of ours (between hosting our Hackney workshops) is Columbia Road, which is as lively now as it would have been in the 60s. Whether you are picking up blooms pre-Sunday roast, or preparing to balance three palm trees on your bike ride home, immersing yourself in the colour, scents and sounds of the market is the best way to mark the weekend. Visit in the afternoon for the discounts..."Two for a fiver!"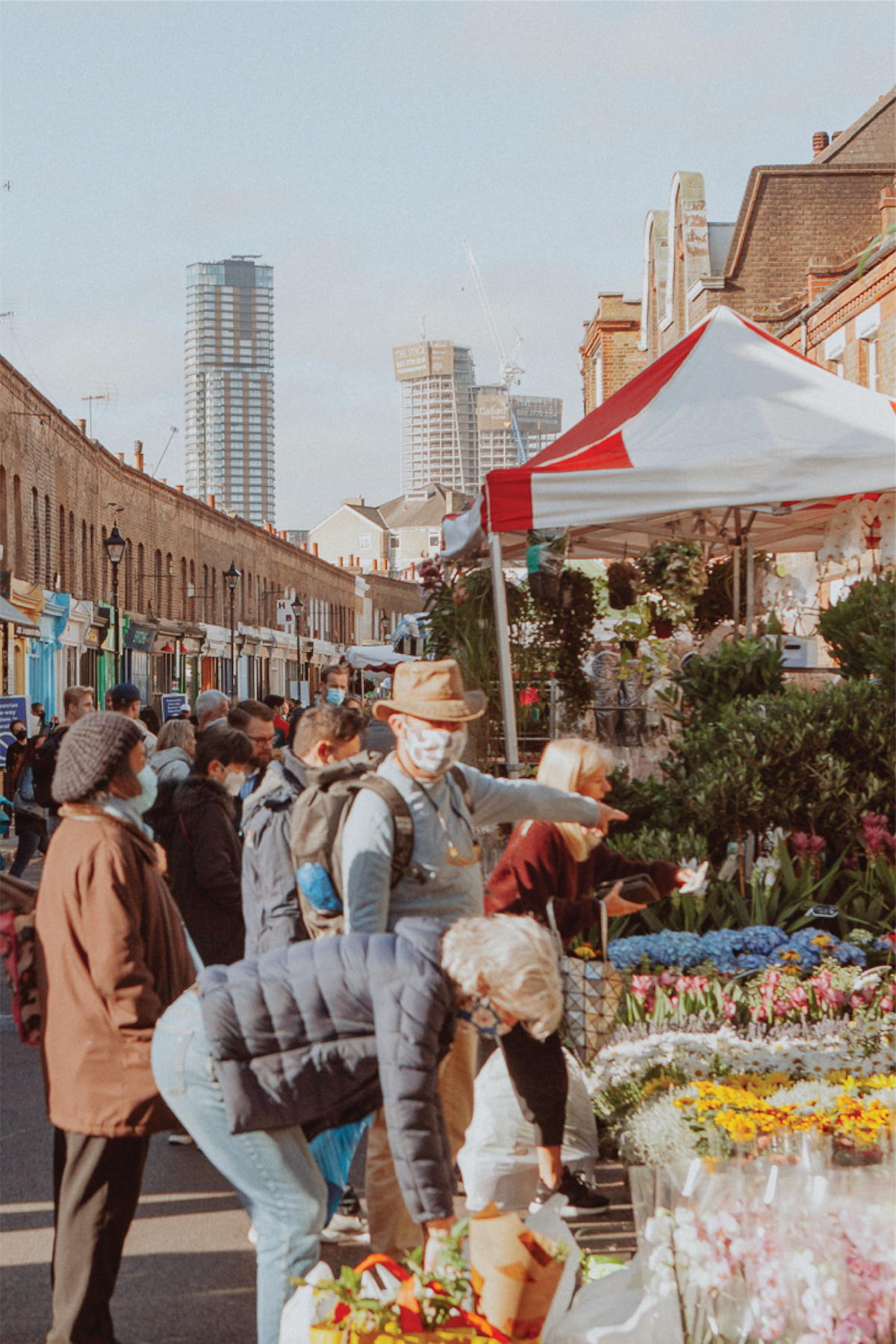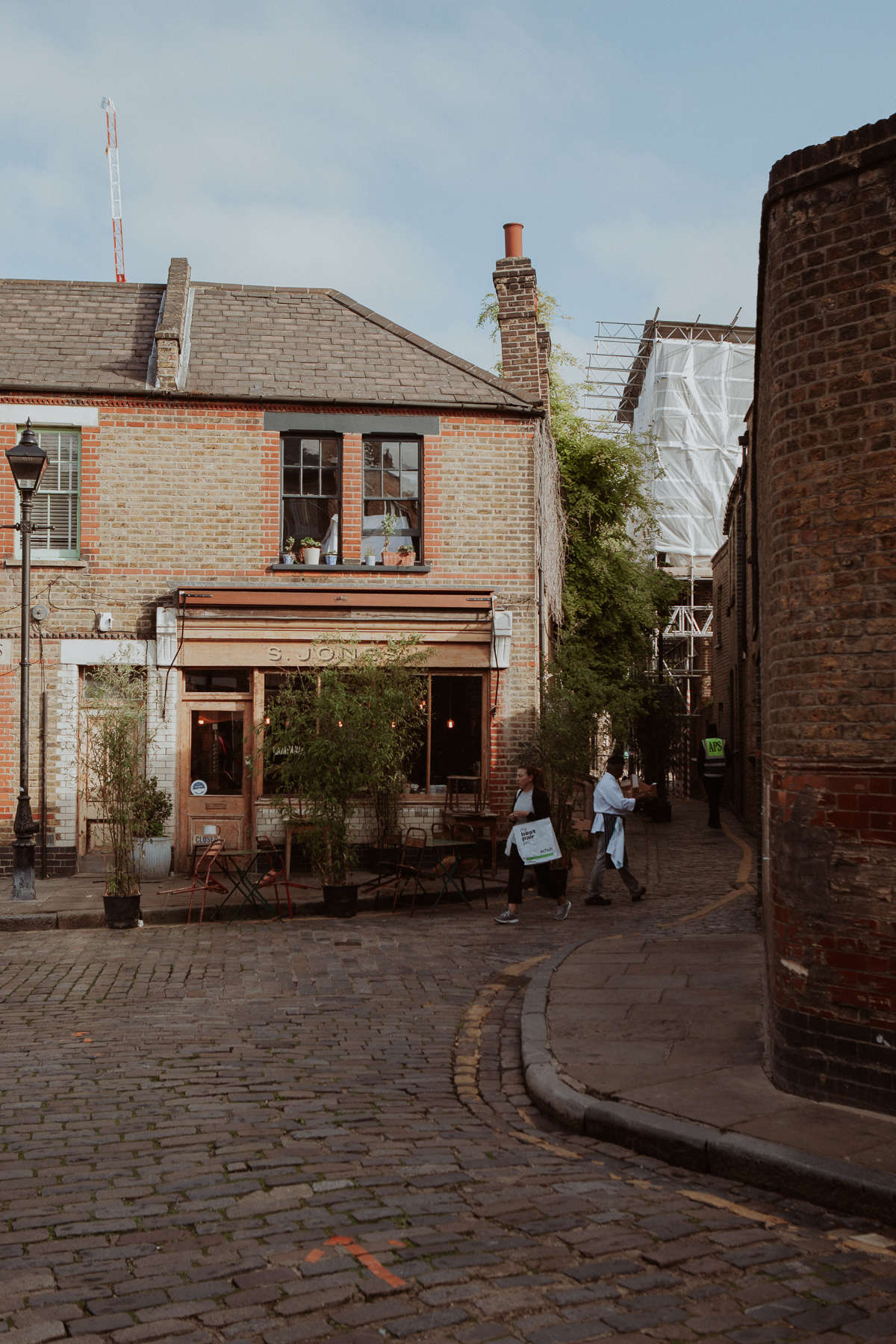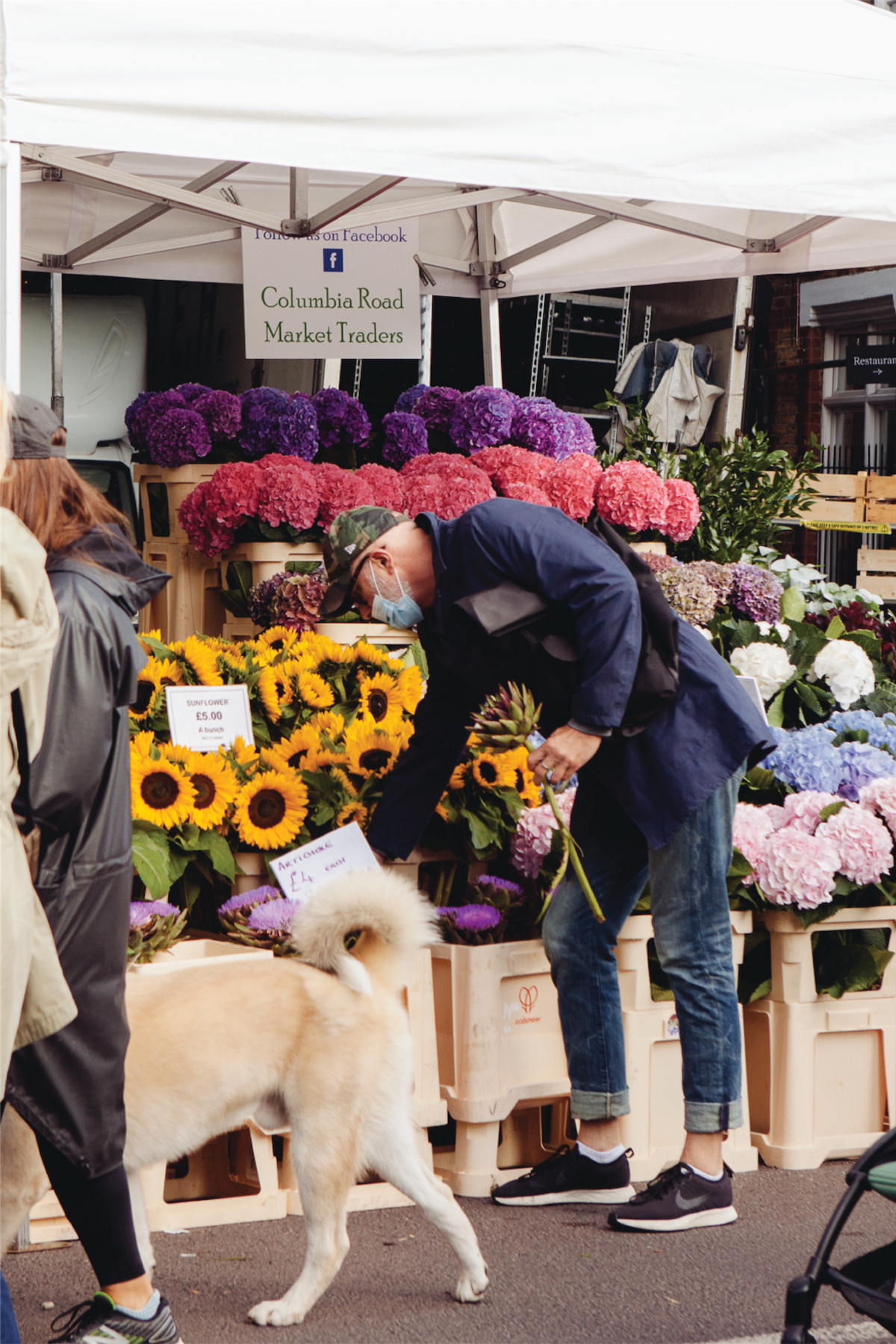 Kew Gardens
Richmond

Kew Gardens hosts the largest and most diverse botanical collections in the world and they have now re-opened for visitors, with a requirement that you just book your visit ahead of time - great news for long lines.
The Gardens are bursting with colour all through the year. Although, now is a good time to catch the trees mid-change to Autumn.
If you are not based in the UK or if the weather is looking a little grey they also have a collection of
virtual tours
you can enjoy from the comfort of your own home.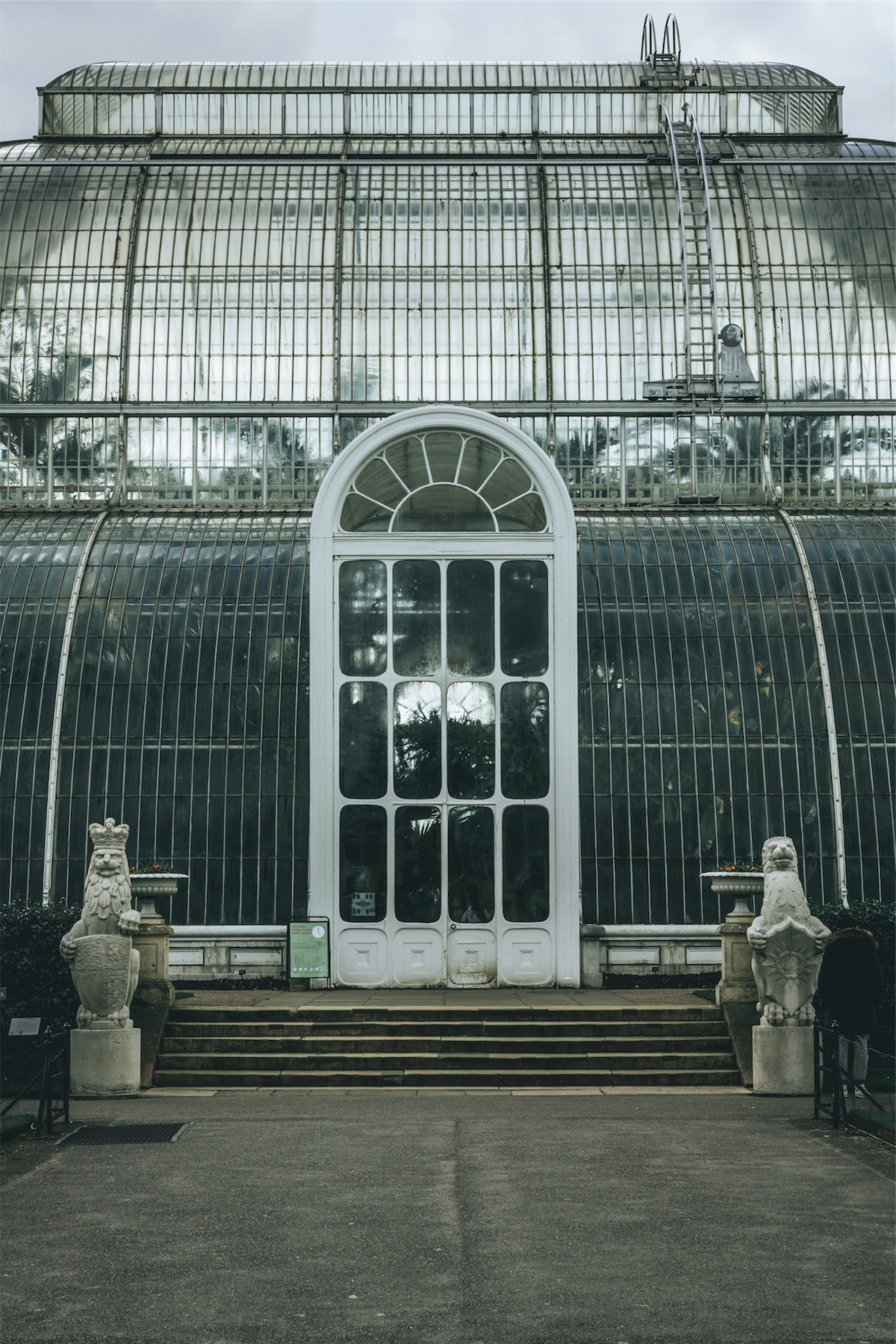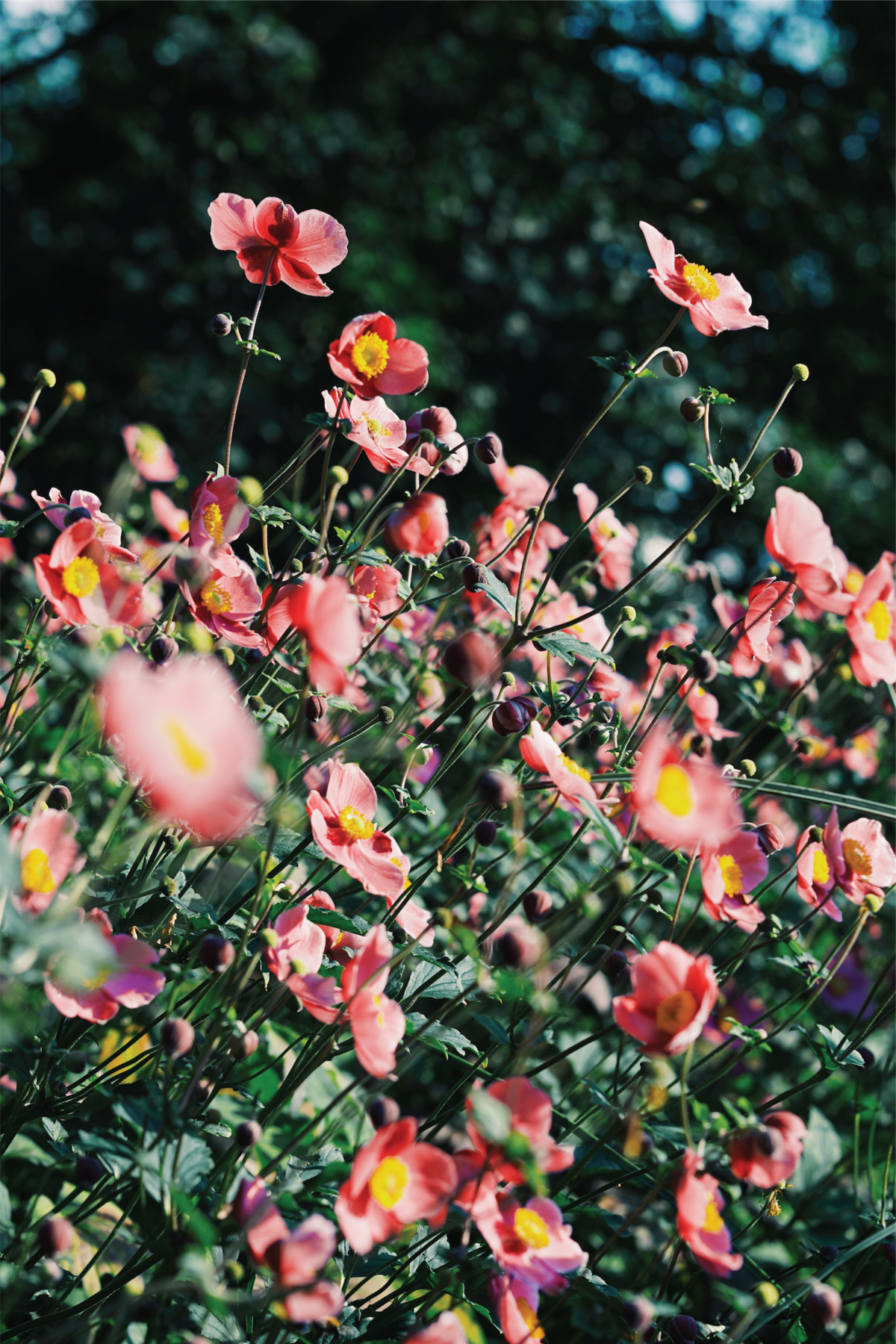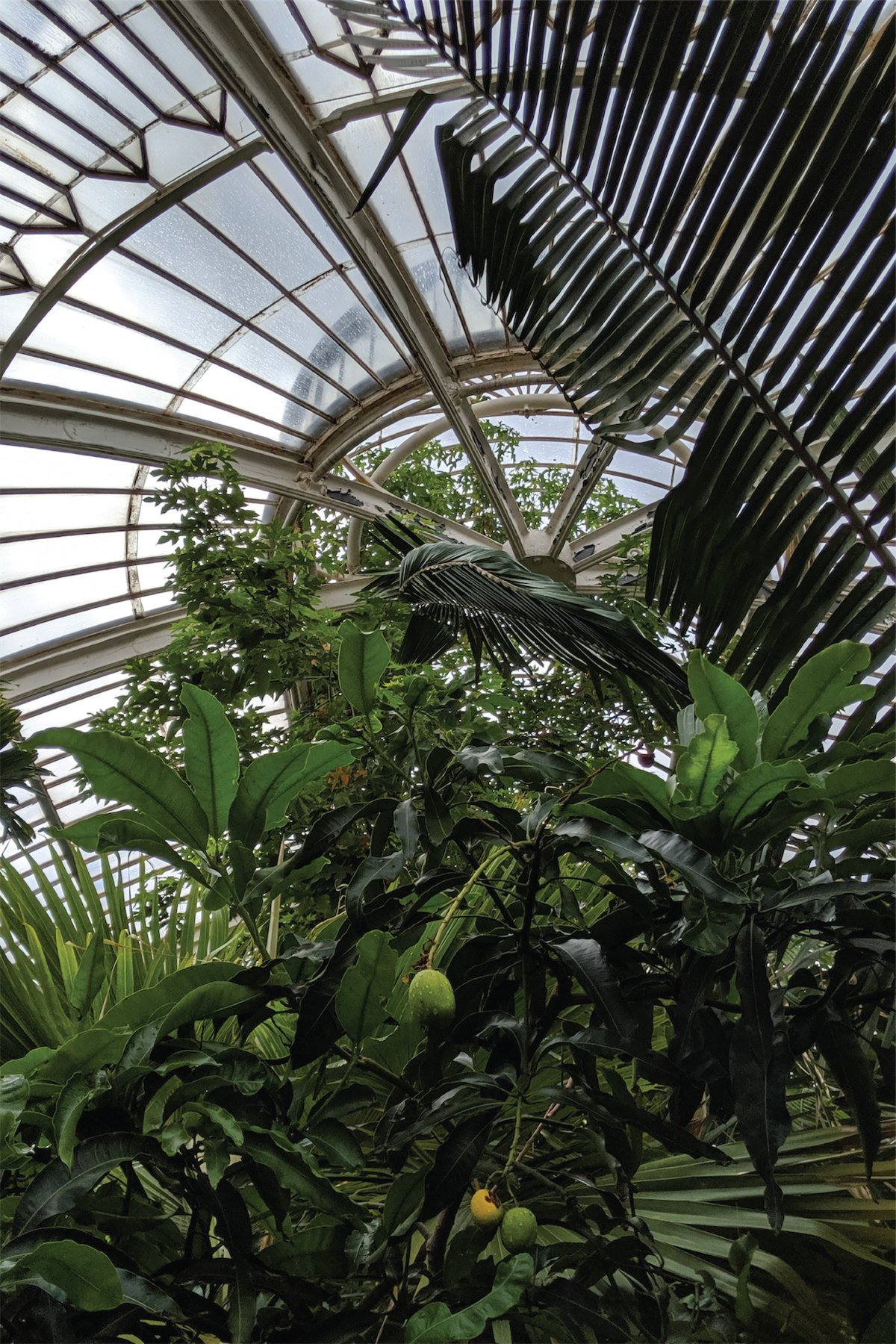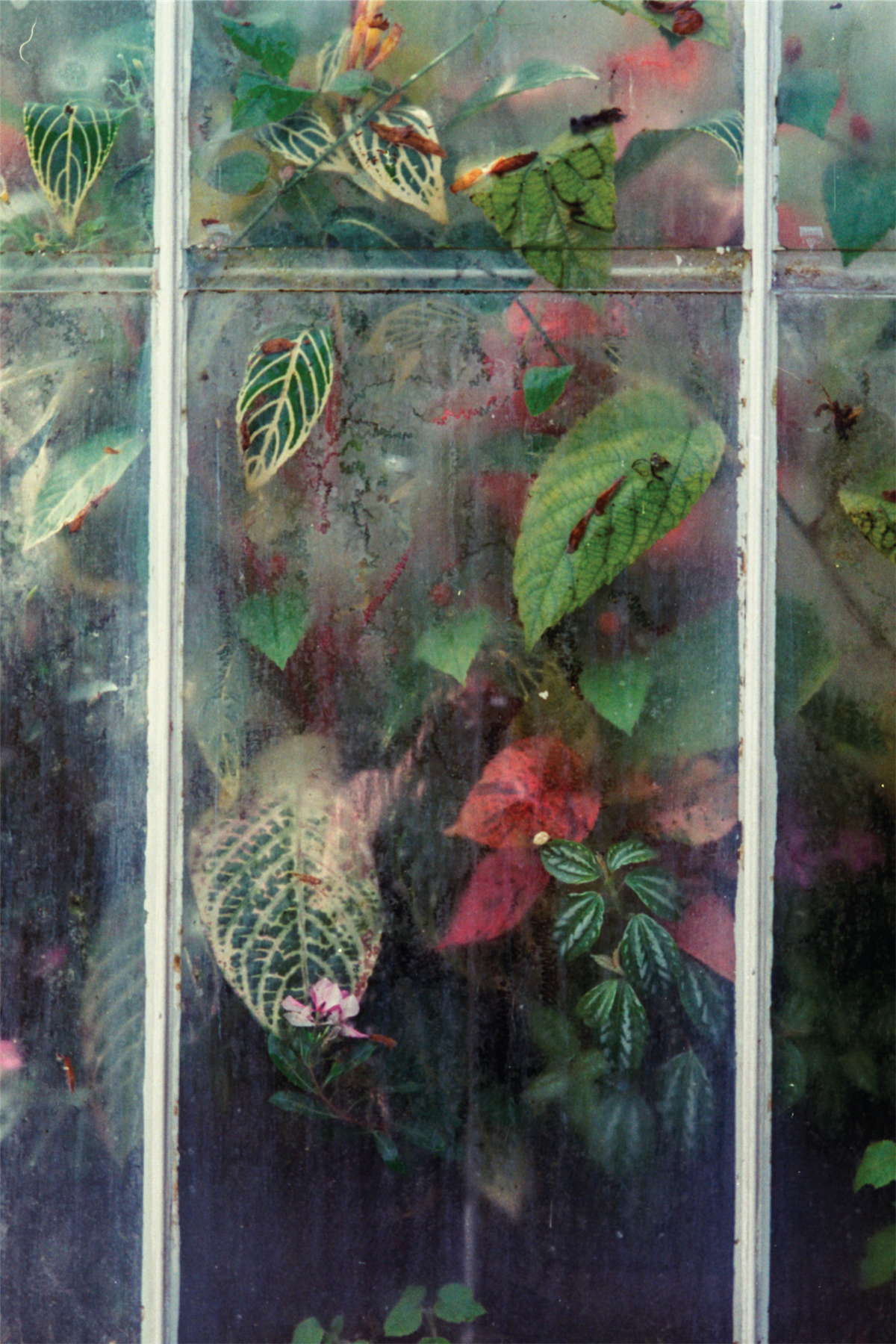 The Chelsea Physic Garden
Chelsea

The oldest botanical garden in London, The Chelsea Physic Garden was established as an Apothecaries' Garden in 1673 to grow plants to be used as medicines. Exploring the walled garden feels a bit like you have discovered a hidden gem in a busy city. The garden is open to the public to enjoy over 5000 species of plants including many that would not normally grow in a UK climate but actually flourish in this space due to its warm microclimate next to the River Thames.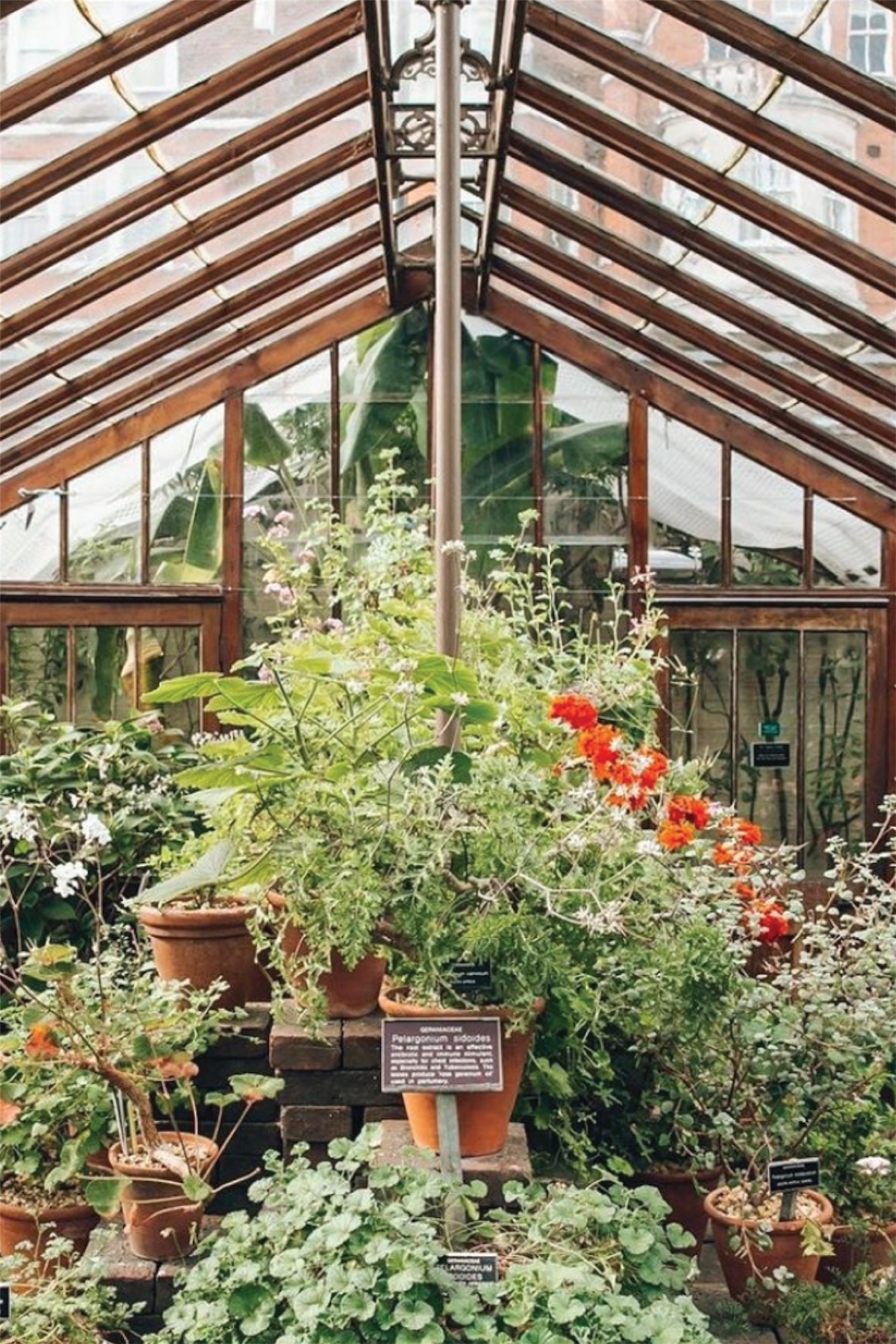 @chelsea_physic_garden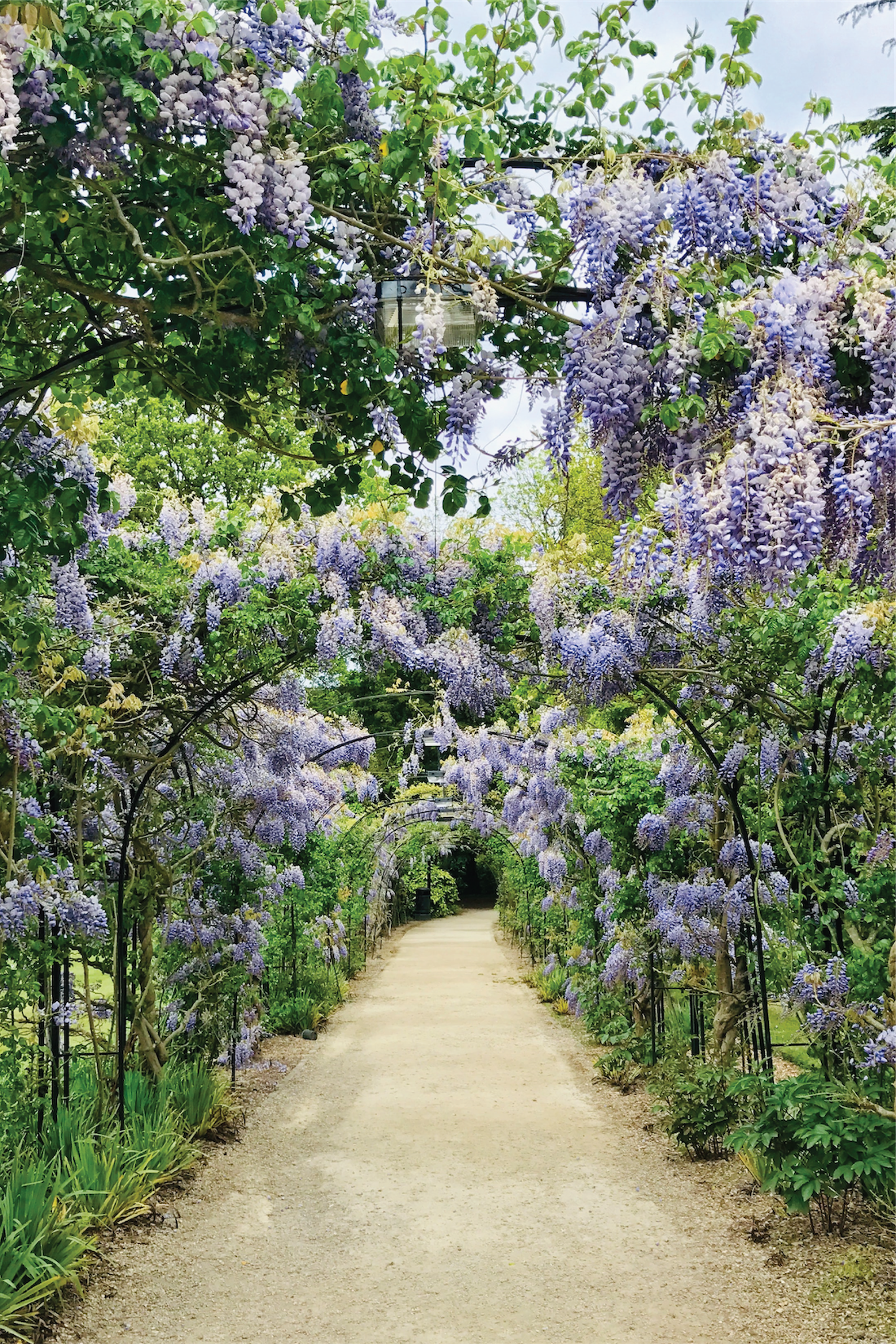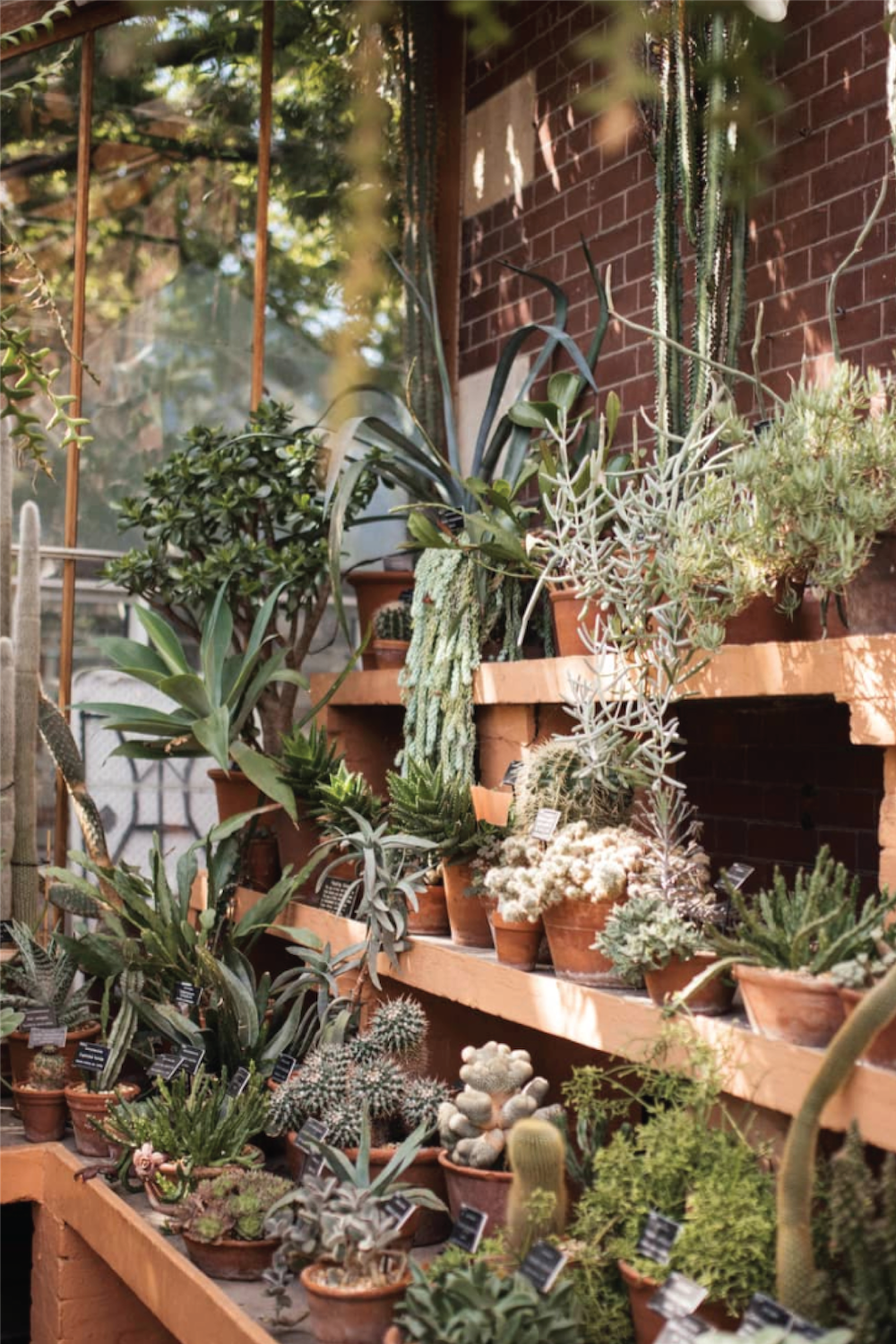 @chelsea_physic_garden
Leave a comment