SMOKE & MUSK DISCOVER MORE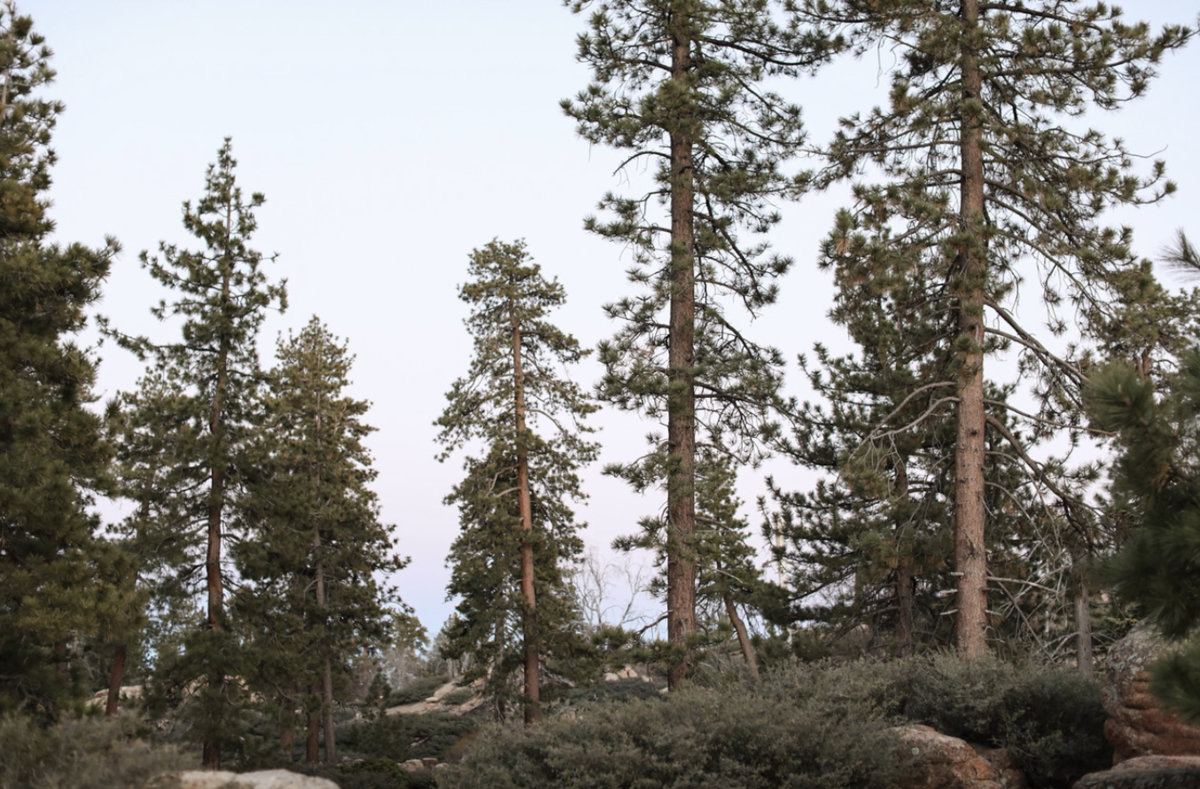 Smoke & Musk was the first scent we ever created, back when we were still learning and making everything in tiny batches in our kitchen in East London. This scent and its creation formed the basis for our entire line and coincided with a few visits to LA, where we made lifelong friends and took road trips to the coast, the desert, and the Mountains.

It was a chance meeting that led to these regular visits. Whilst on holiday in London,

Teressa Foglia

stumbled across our stall in Netil Market. She stopped by for a chat, as our selection reminded her of California (her home state). She mentioned that we had to meet her friend Sonja, next time we were in town. Now, we don't know what it was about 2015, but it was a year that we said yes to a lot of things. So, we figured that we should probably just get in touch and try to meet Sonja. We did, on Christmas Eve, and after a blind date (of sorts) we ended up spending that entire trip hanging out with Sonja, her husband Jon, and their friends and family. At the end of the trip we took a road trip to Palm Springs, and whilst drinking around the outdoor fire at the

Ace Hotel

, Sonja invited us to her creative business camp a few months later.

Of course we were intrigued by the idea of like-minded people meeting up in Big Bear, handing over their phones for a few days and just sharing ideas, and attending workshops. So the following Spring we did just that. By this point we had swapped our monthly market stall for our shipping container shop. We'd also decided that we should take our candle making thing a little more seriously.

Words cannot explain how amazing that experience was. We met so many inspiring people and five years on, we are fortunate enough to still call them friends. Our time at camp, led us to create Smoke & Musk and sparked the passion to create a brand that would put experience at the heart of everything. Right there up in the mountains we identified our brand pillars, Curate, Create, Collaborate and Community.

When we came home, the brief was clear, and just a few months later we launched the scent. We had no expectation for it, but it has always been a scent the resonates, and still to this day it is one of your favourites.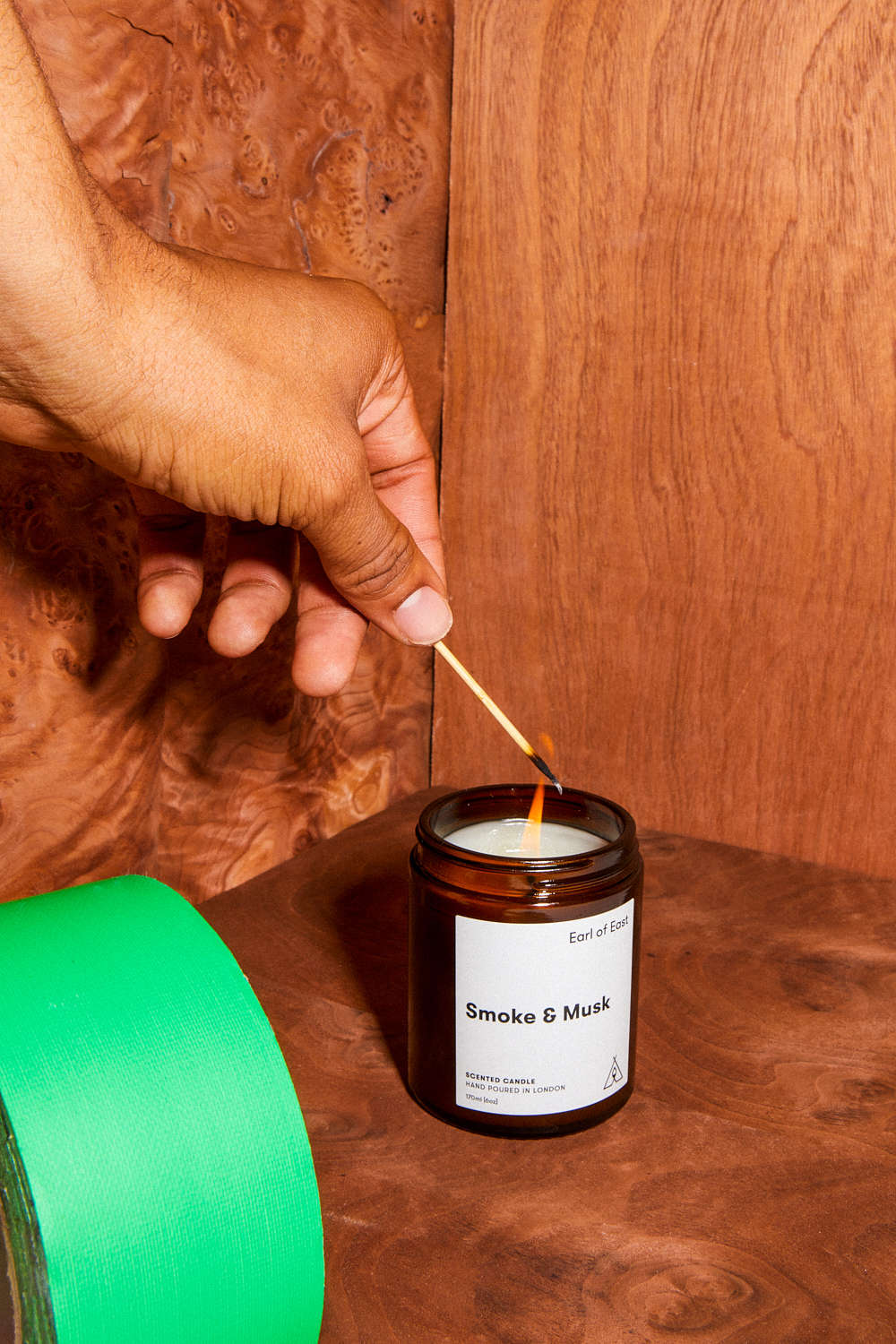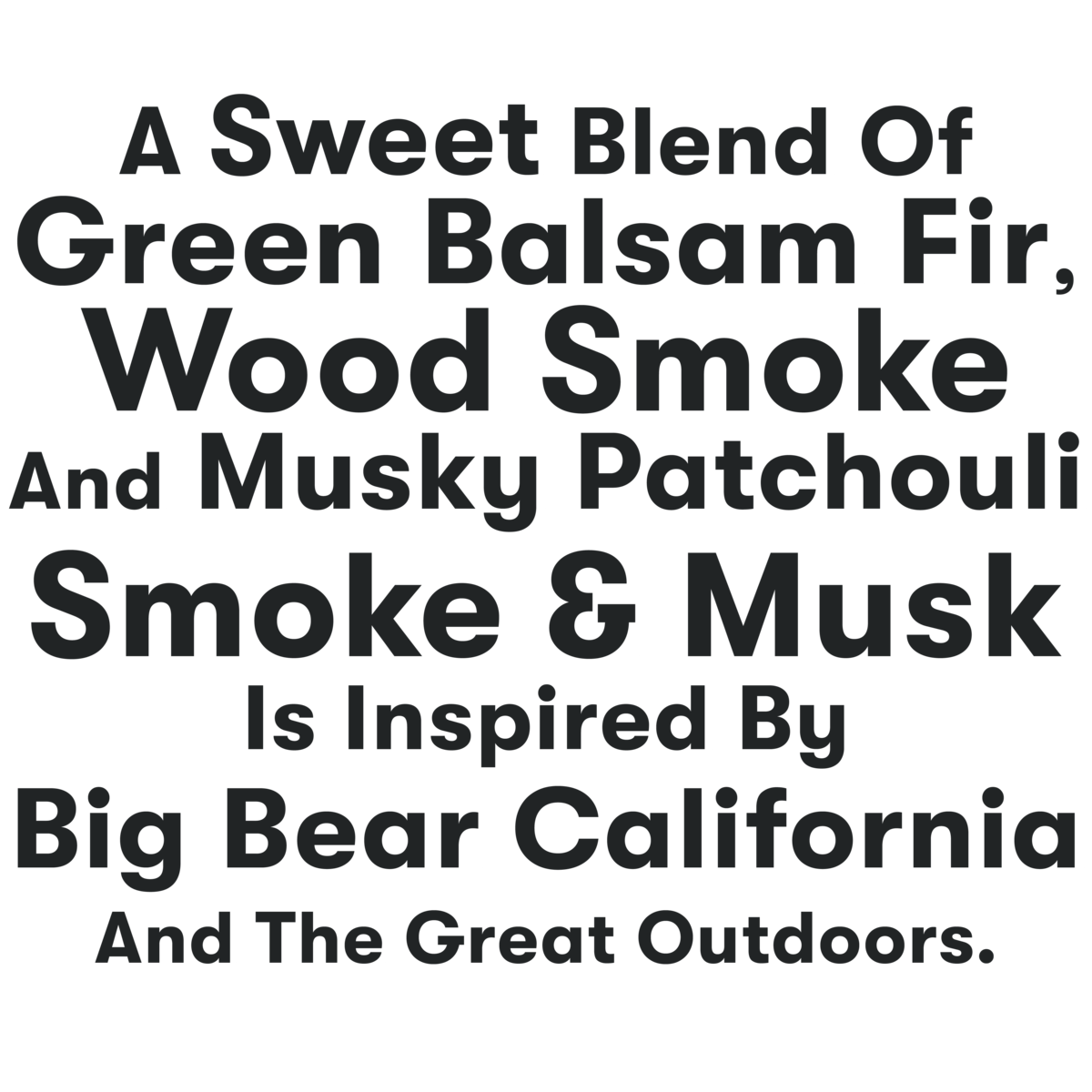 The Taste
Western Breakfast from '
The Great Outdoors
' by Markus Sämmer. A power boost for a day full of action!
Western Breakfast
Ingredients
14oz (400g) Canned Baked Beans
Rooted House Blend Spices
4-6 Slices of Bacon
2 Tablespoons of Canola Oil
4 Eggs
1 Sweet Potato
1 Organic Orange
2 Tablespoons of Maple Syrup
Salt & Black Pepper
In a saucepan, warm beans over a low heat. Season to taste with chilli powder, salt and pepper, and set aside. In a pan add the tablespoon of oil over a medium heat and fry the bacon until crisp. Break the eggs over the bacon and fry until the yolk is just set. As the bacon is salty enough season with pepper only. Peel and grate the sweet potato. Wash the orange in hot water and zest it. Then mix the potato with the zest and maple syrup. Season. Add to a second frying pan over oil, and fry as a hash until golden brown.
This recipe is taken from 'The Great Outdoors' by Markus Sämmer.
Leave a comment