FEELING BLUE WITH ALICE HARTLEY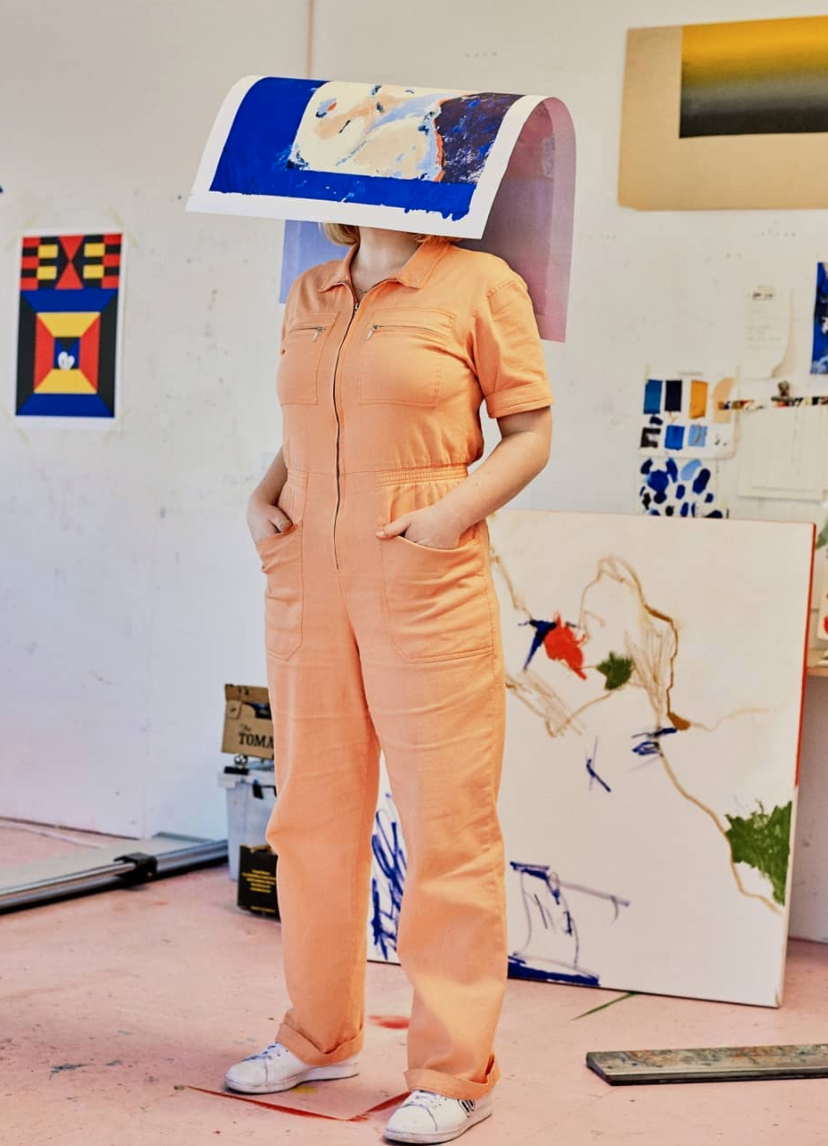 Tell us a bit about yourself
I'm an artist, living and working in South East London. My new studio is in Deptford and I'm waiting to get back in, and to settle into the space properly. I studied at Kingston University where I did illustration and then I moved into London in 2010 to study my MA in Fine Art Printmaking at the Royal College of Art.
I lived and worked in East London for a while after finishing RCA before going back to the countryside where I made work in a barn, did some residencies around the world, before moving back into the city. I would say South East London is where I'm at, I really love it here.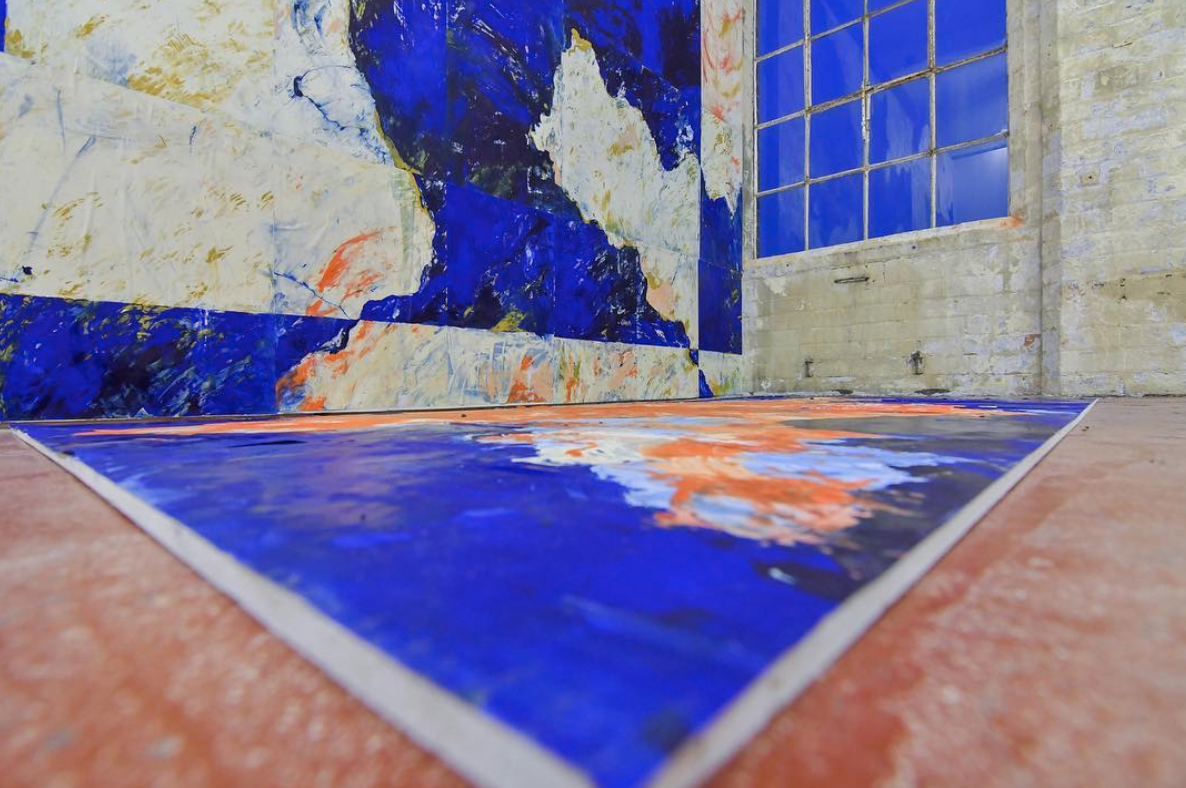 Tell us about your work, and the inspiration behind it
I work across printmaking, painting, writing and drawing. It's very compulsive in its mark making, a lot of my work stems from my sketchbooks and notebooks from which fragments of writing and drawing are transformed into site-specific pieces. Most of my exhibitions have been large expressive mono-screen print installations. Some of the work is biographical, some fictional, and some is purely abstract.
Mono screen printing is something I picked up whilst studying Print at RCA, I paint directly onto an uncoated silkscreen and pull that through for a one-off print, it sits somewhere between a painting and a print, there's a lot of momentum and vigour. Colour is very important I probably take the most time mixing up pigments and inks. It's hard to say what the inspiration is, it's more of a release, somethings are gleaned from conversations I've had, some things just appear. I'll often spend a lot of time making a playlist before starting a project to fit my mood.
The colour blue is very prominent in your work, what does the colour mean to you and why?
Yeah, I'm totally obsessed with it, I use it in everything I do. It just has so many qualities, you can get so much depth from it, for me more than any other colour. There are some particular shades that are just so powerful and hold themselves so well, like the super pigmented ultramarine blue, the Yves Klein blue, it's so warm and bright, it makes you feel whole.
I spent a lot of time trying to mix a very particular blue for my first big wall installation, it was like red shade blue with ultramarine with a bit of violet, in the end there was so much pigment in it, it was so dark almost like oil, but it was still blue. Mixing blue has become very instinctive, it's something I'm comfortable in but still have a lot to learn about.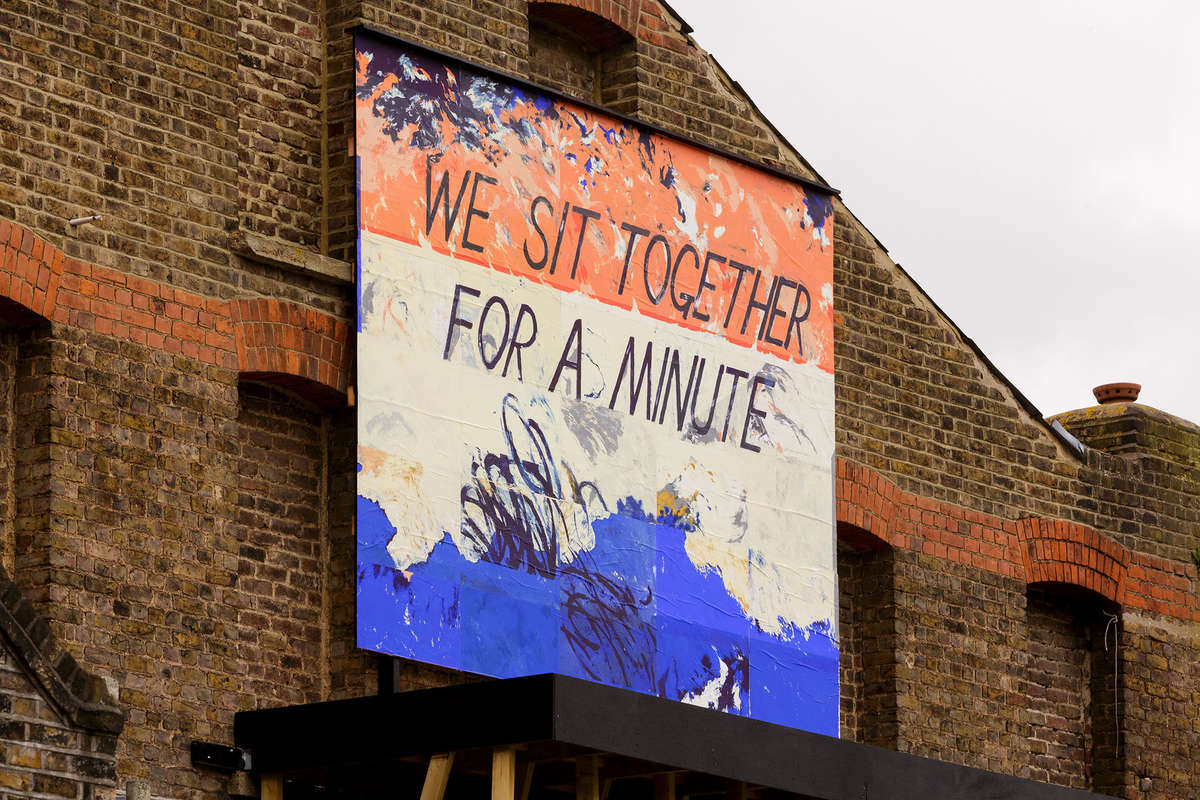 The monoprint notebooks that we have in store are a great way to turn your artwork into an everyday functional item. Your work runs from large scale installations to fashion, what excites you about this?
This is something I've been thinking about a lot recently, I used to think I had to make work in one format, and for a while that's all I did. I had a moment where I was looking at the work of the Bloomsbury group and the Omega Workshops, and it just felt like the most honest sincere way of working, as long as you're being your true self it doesn't matter what form your work shapes, its being resourceful to what you have and who you are working with. If you have the knowledge and you can combine that with someone else to make something beautiful then that's amazing! Functionality can be just as pleasing as something purely ornate.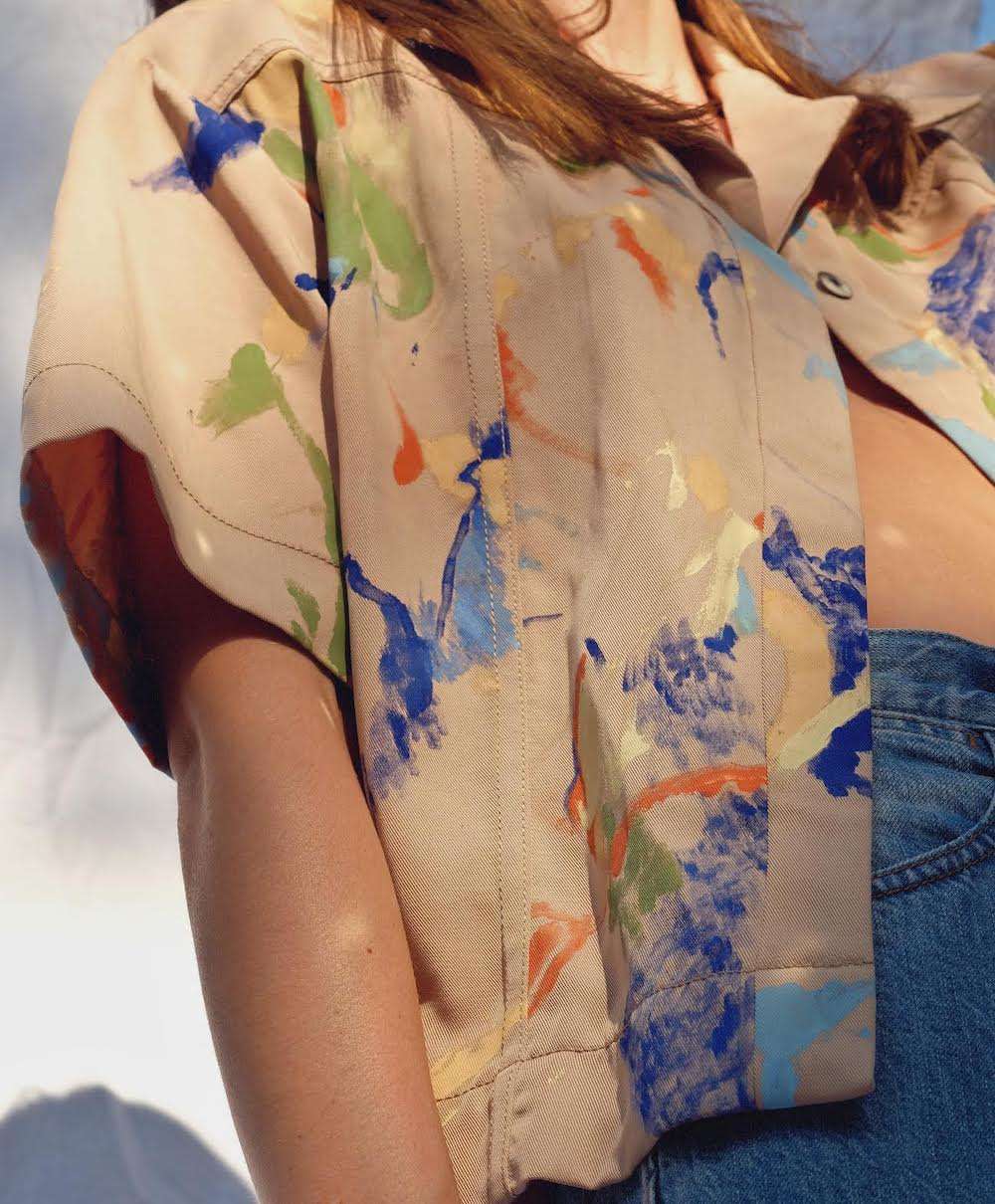 Image @film_tagebuch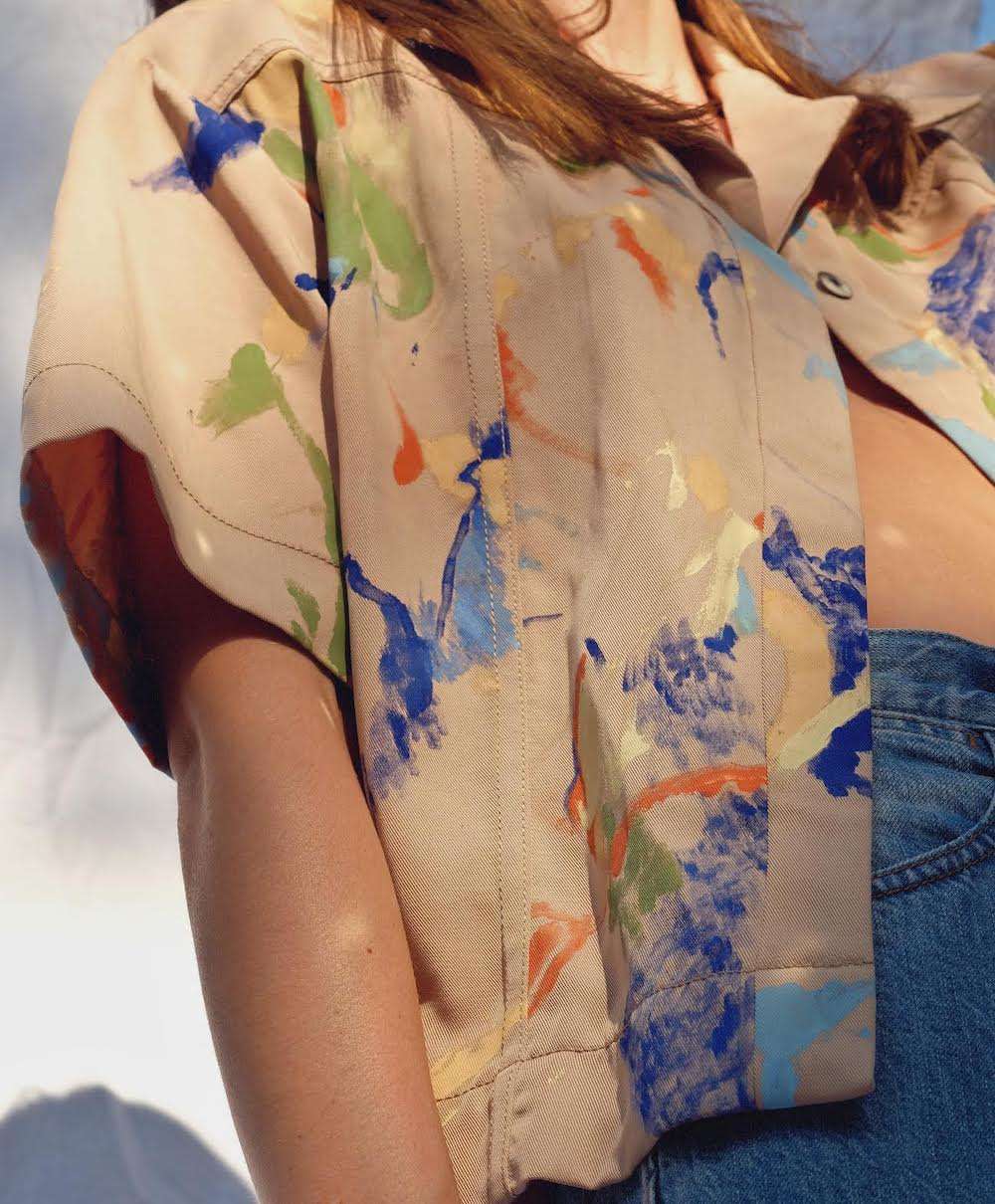 Image @film_tagebuch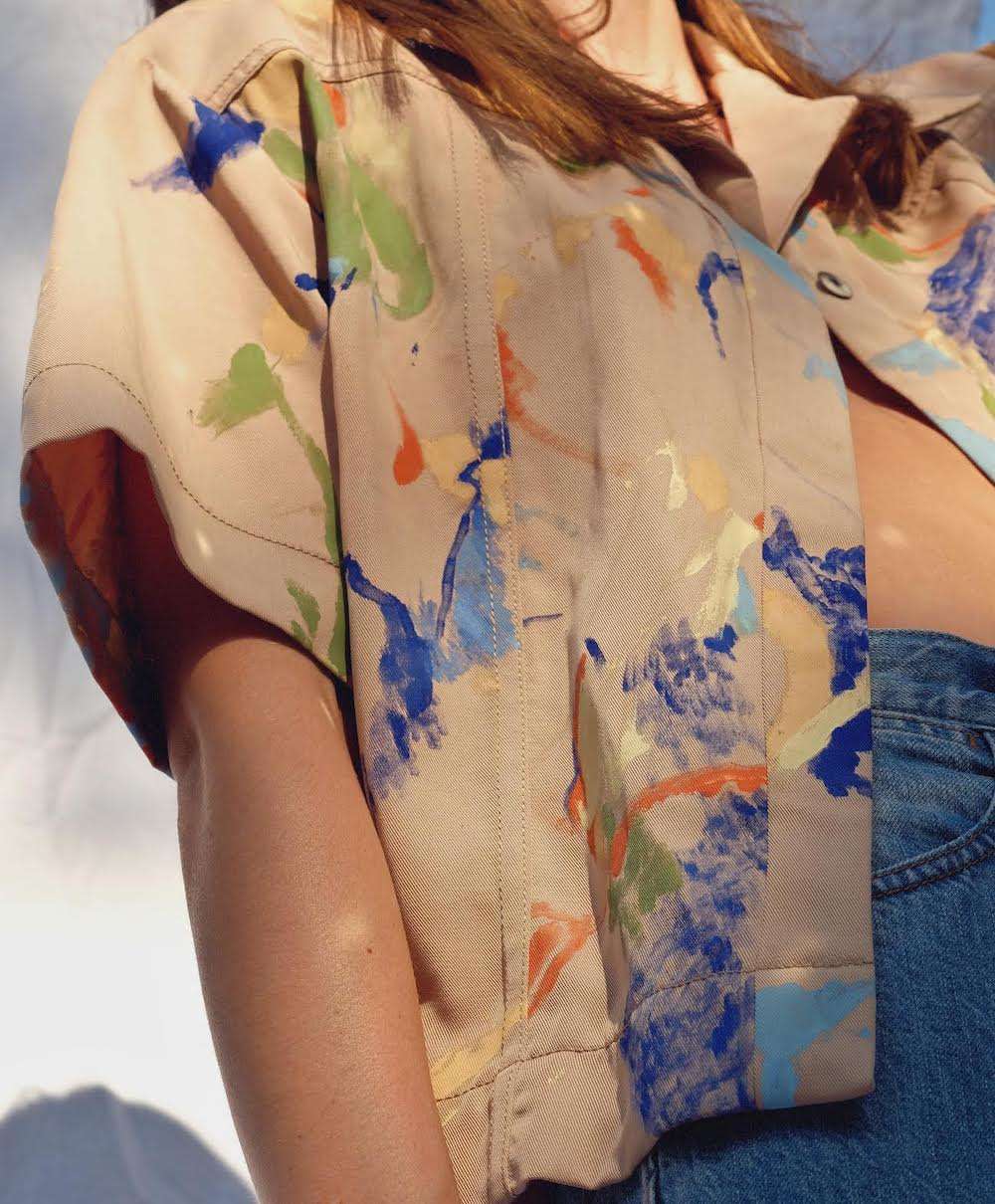 Image @film_tagebuch
You have an upcoming fashion collaboration, how did that come about?
Yes, with Carnations London, ah I loved this project so much, Sarah and I have been friends for years and years, we're from the same town in Hampshire. Sarah became an amazing fashion designer for some incredible brands, and I went off to art school, so we reconnected here in London. I've always admired her designs, and I think we've always understood each-others creativity, so at the end of summer last year we had a conversation about what we were up to, and she told me about her putting together her own brand, and asked if I'd be interested in a collaboration, which was super exciting.
Carnations designs, aesthetics, approach to sustainability and method is something I wholeheartedly admire and follow. We put a lot of time and consideration into the colours, the aesthetic and the method of printing. It's all hand printed, all uniquely mono printed which means each garment is totally one of a kind, all on Tencel cloth which was a dream to print on. I'm super pleased with our results so far. The production and the launch has been slowed down because of the pandemic, which has been really tough especially for a brand new brand, but it's still so thrilling to see it all come together, and the wait will be totally worth it. Watch this space!!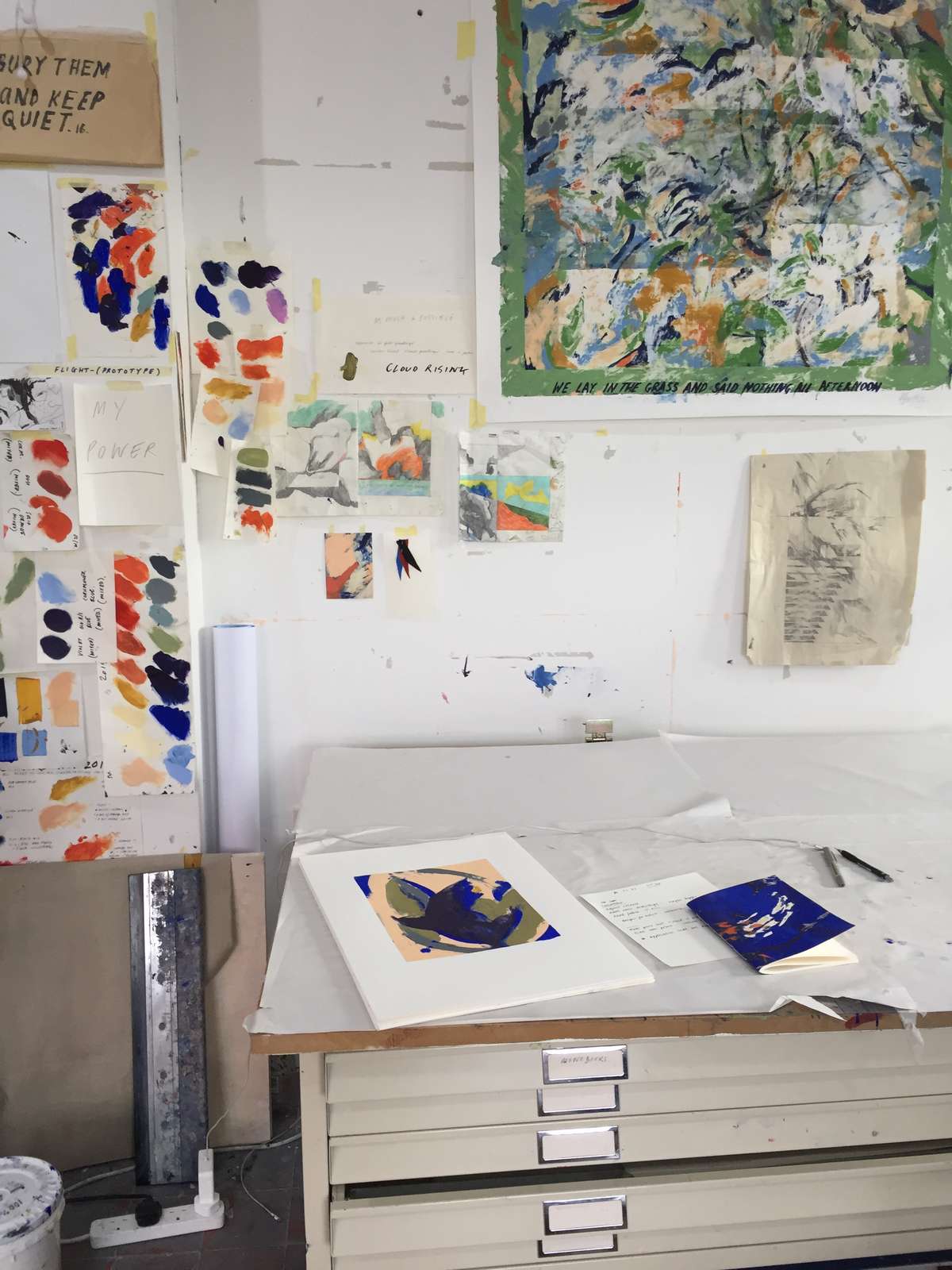 How have you coped over the past few months? Have you had time to focus on new work, or other things related to your practise?
It's been super tricky, the fact that I haven't been able to go to my studio has been really hard, I was really frustrated that I couldn't make new big work, especially with all this time, I've also been furloughed from my part time teaching work. But then someone gave me a little nudge to look at what I had done over the last few years and I forgot how much work I'd actually made, so I've archived, I've sold some bigger work through the Artist Support Pledge which was amazing and really unexpected, I've managed to do all those things that I've actually really needed to do as an artist (that doesn't include making work).
I feel more structured, I have had a moment to look and to make plans which is actually really exciting. I can't speak for all creatives, but I think things will just have to become a little more simple, and I mean that in a good way, being resourceful in material, in who you can have communication with and focusing perhaps on one thing at a time rather than 3.
What advice would you give to others at this time?
Be kind, be patient, I think now's the time to be kind rather than right (I have to tell myself this often!) Also just think about your surroundings, are there some small details that you could change? I've found paying attention to the smaller details makes the world of difference day-to-day.
What do you think the future will be like? Do you envisage things returning to normal?
I don't think life is going to be the same for a very long time, I don't think anyone, or anything is going to ever fully return to normal. I think things will change in so many ways, in the way we move, in the way we use our time, even in our currency. What we hold valuable will change, people want to share and invest in history and share creativity. It's hard to know, I think the way a lot of people are adapting is to be present in the day, in the moment and to just acknowledge and be in that, and perhaps that will carry on.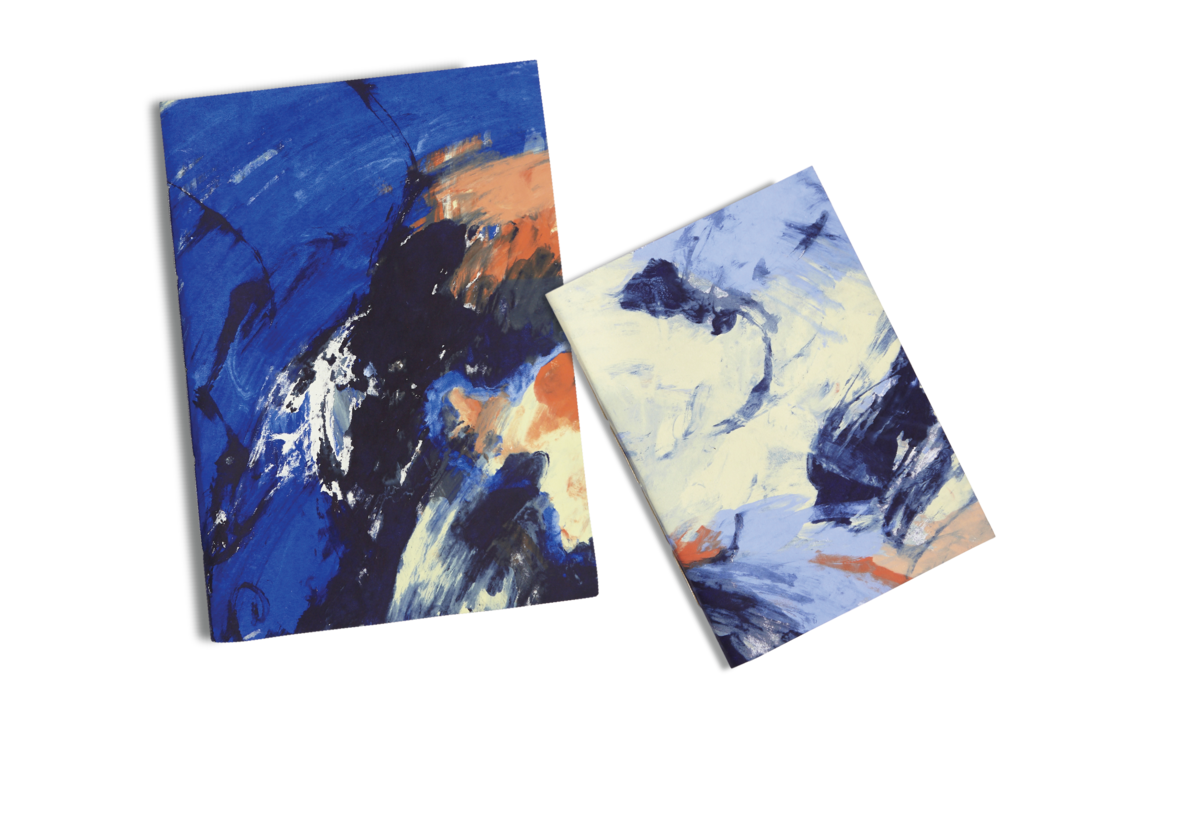 The place you can't wait to visit?
My Uncle whose a Landscape architect in Toronto has just built a beautiful a house in Ontario right on the lake, he sent me a picture from their bedroom the other day and it looked so serene, just trees and water.
Where will you be in 5 years?
Goodness, I know I'll be making art that's for sure. I expect I'll be in London hopefully in a bigger studio with lots of light, still doing a bit of teaching, still collaborating, this recent collaboration with Carnations London has put some ideas in my head, I'd really love to do some fashion projects that push the way we see functional sustainable clothing with fine art
If you weren't an artist what would you be?
I would have followed in my Dad's footsteps and work in restoration.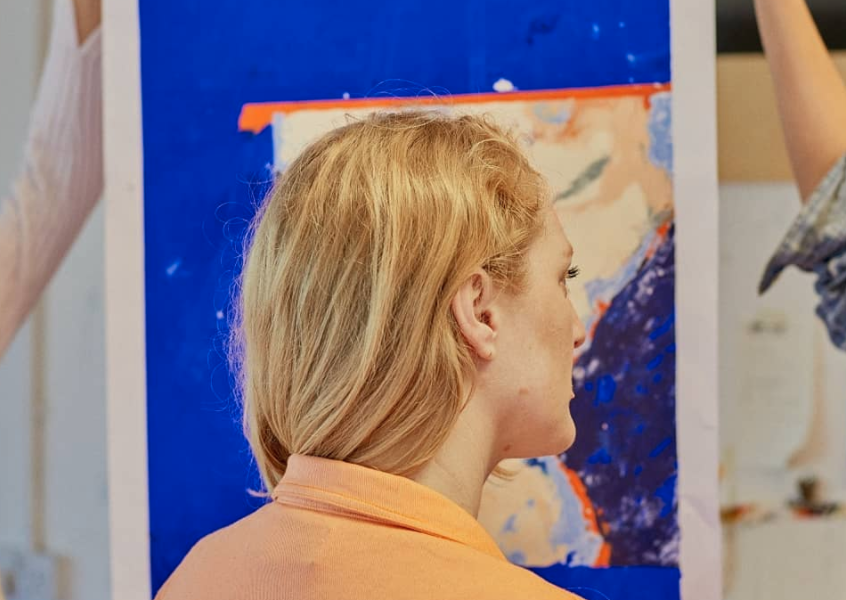 Image: Flora Maclean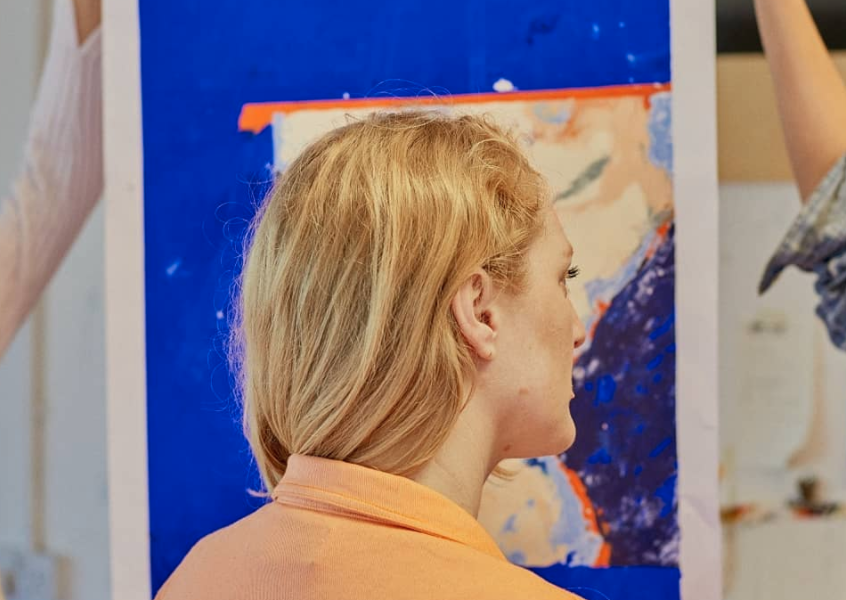 Image: Flora Maclean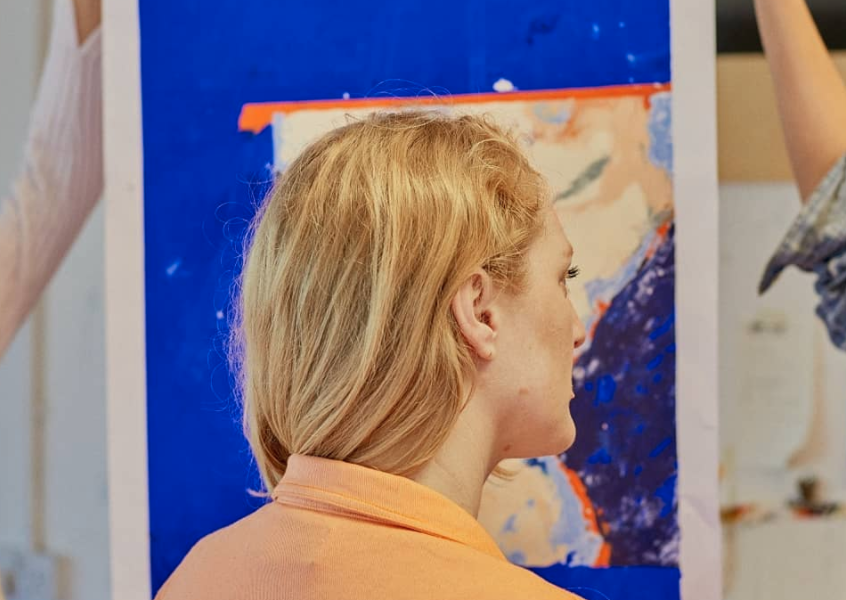 Image: Flora Maclean
Defining Moment?
Probably going to Art School, meeting the people I met during that time in 2011-2013 taught me so much about who I was and what kind of artist I wanted to be.
Favourite Blue?
Yves Klein blue/ a very heavy pigmented ultramarine
Leave a comment