ANNA FROM KANA & OUR COLLABORATION
COLLABORATE
Earl of East x KANA 'Feeling Blue'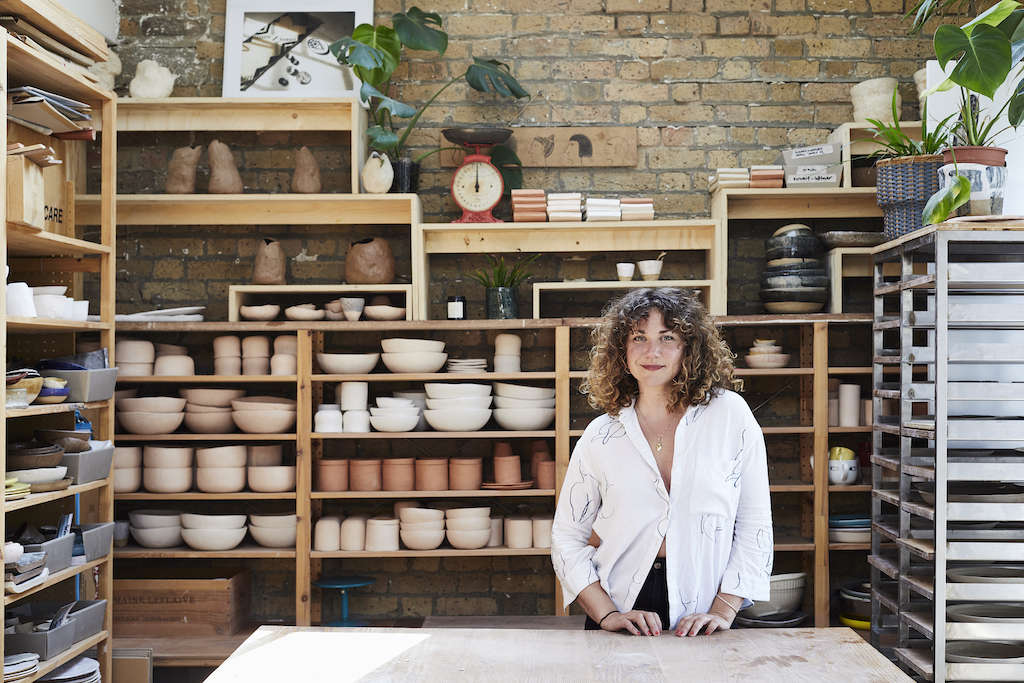 Our latest Earl of East exclusive has landed, a collection that celebrates the colour blue and its power to affect our feelings and emotions. Developed alongside KANA, an East London
based ceramics studio, with whom we share our Hackney building, the line includes a Treasure Plate, Cake Plate and large handled
Tea Mug, all in KANA's signature hand-built style,
which celebrates the imperfections in the craft, and in life.

The striking blue glaze is a colour not only associated with
calm and stability (two things we all need a little more
of right now), but it is also a colour which we instantly
associate with KANA. To celebrate this release, we took
some time to speak to Ana Kerin, founder of the brand, and more
importantly a friend, to explore why the colour blue is
important to her and her work.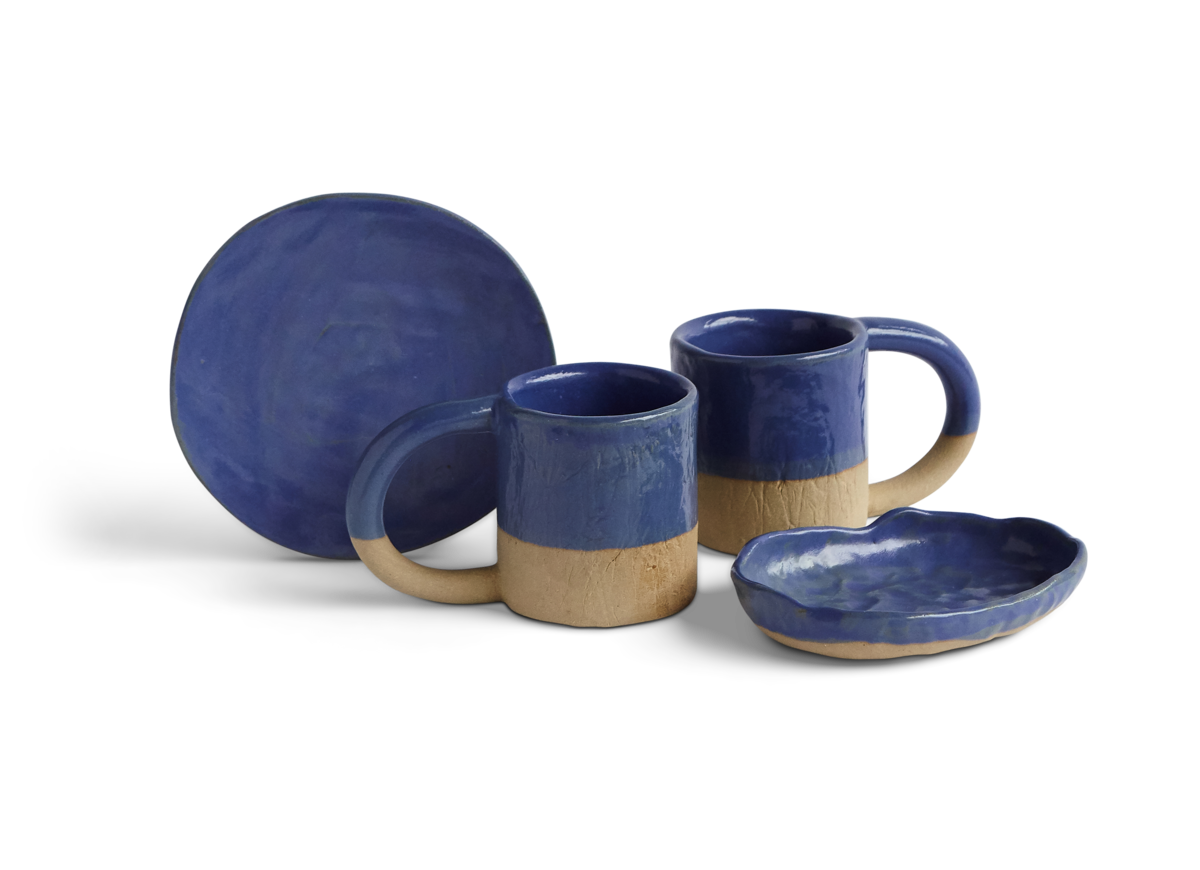 "It carries such symbolic value, which is why on some level I am also drawn to it, as it's a very spiritual colour"
The colour blue is to us very embedded in the KANA brand,
and as Ana starts to create more sculpture and paintings,
it's apparent it's a colour favoured across all of her work.
When we asked why Ana happily responded:

"I guess I have got my branding right! I love that it resonates, and that it sticks in your mind as a colour of KANA. It's beautiful to see that it comes across in the way I was hoping.
"In my work I love how this specific colour is also a very strong connection that links my different practices. You can see it either in my art works on paper, and in the glazes on my ceramics. It connects Ana and KANA."


Cobalt Blue has great Fine Art references being used by so many inspiring artists, many of their works resonated with me. I feel it's no surprise so many artists use it for some of their most powerful work.

"It's the colour of wisdom, and of connecting between the body and mind. That's what I feel KANA embodies. That tactile side of connection between the body and mind"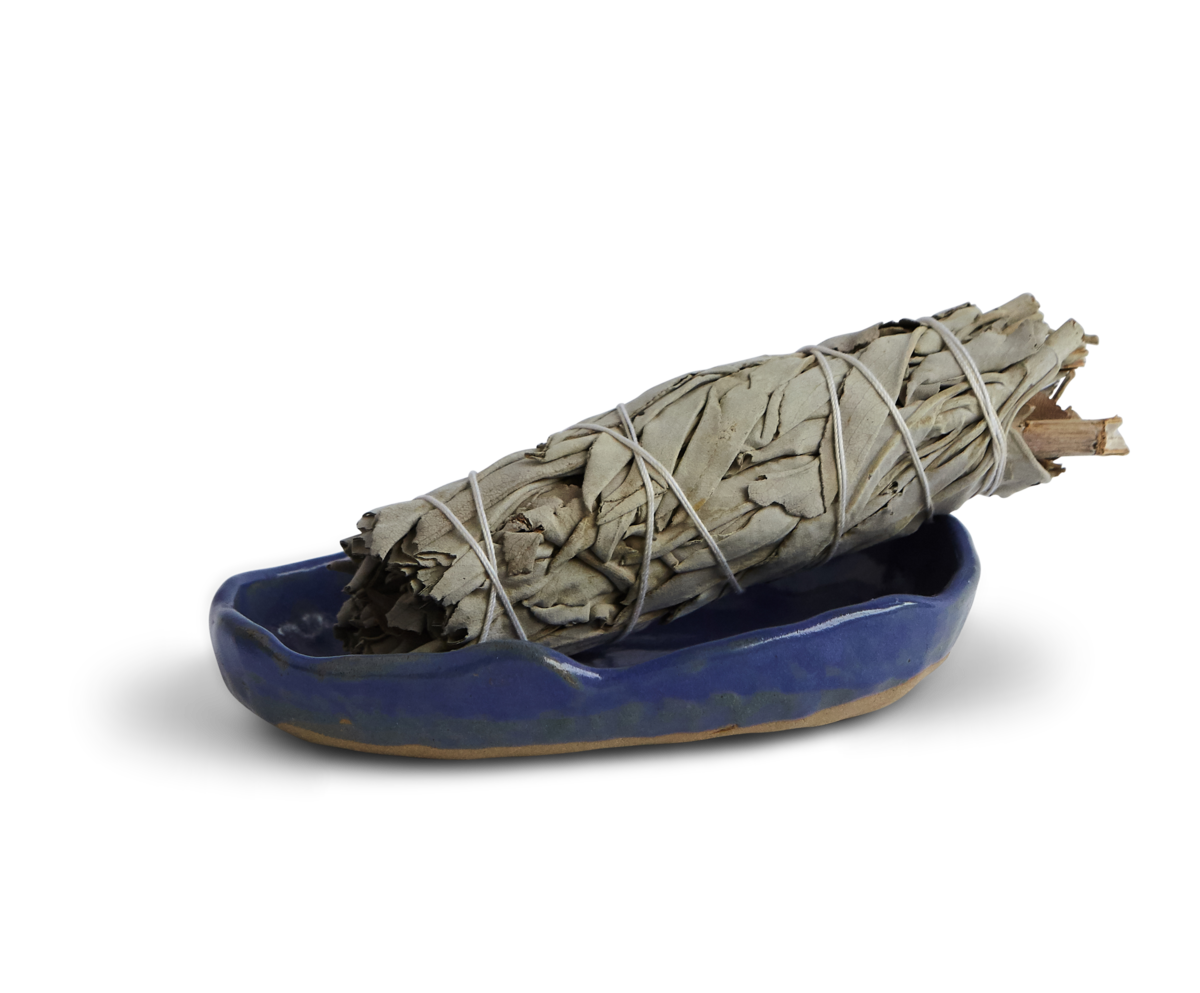 The colour blue seems to be having a moment, used everywhere
in the world of interiors, Pantone selected Classic
Blue as the 2020 Colour of the Year, and whilst often associated with sadness there is also a very different historical side to the colour.
"It symbolises wisdom, stability, faith and truth, it's soothing,
peaceful and calming. Those words embody blue to me,
and it resonates as they are things we all really need to
get us through this year."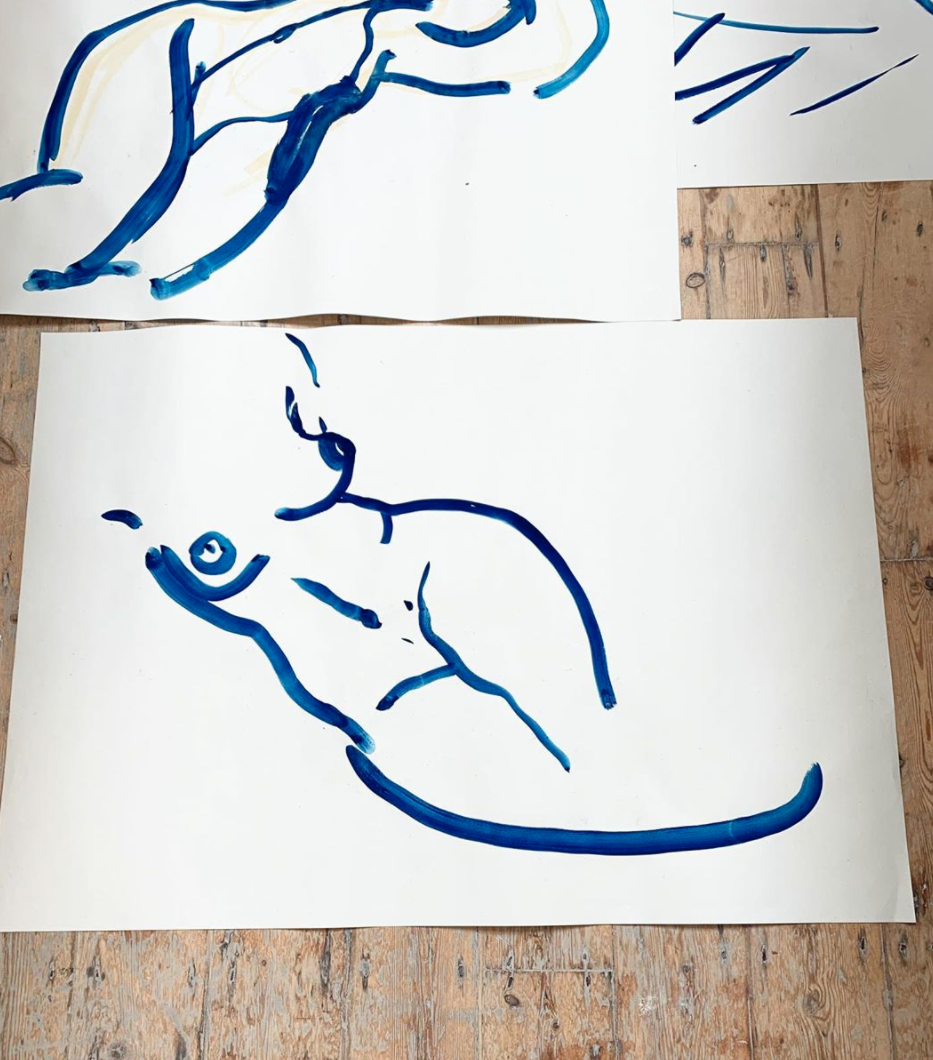 "Blue has an introverted, sacred feel to it - (I think that's the reason why I paint my nudes so often in blue as well. It's the thin line between private and shared space). Blue in Ceramics? I see it as an endless classic when we speak about interior choices, especially in connection with ceramic history. If you look at hand-painted bone china, old Dutch painted ceramics, traditional Moroccan, Portuguese, or great British heritage, there has always been an endless thread of blue in ceramics. I think there is a hint of that coming back. It has a timeless value."
When we first mentioned our idea for the exclusive line, Ana got very excited, something we've often seen from her during our late-night studio chats about work and travels. When you connect with her and her thoughts, you can see her burst with energy. Instantly she told us how she'd always been intrigued by the saying 'feeling blue' and it's negative connotation.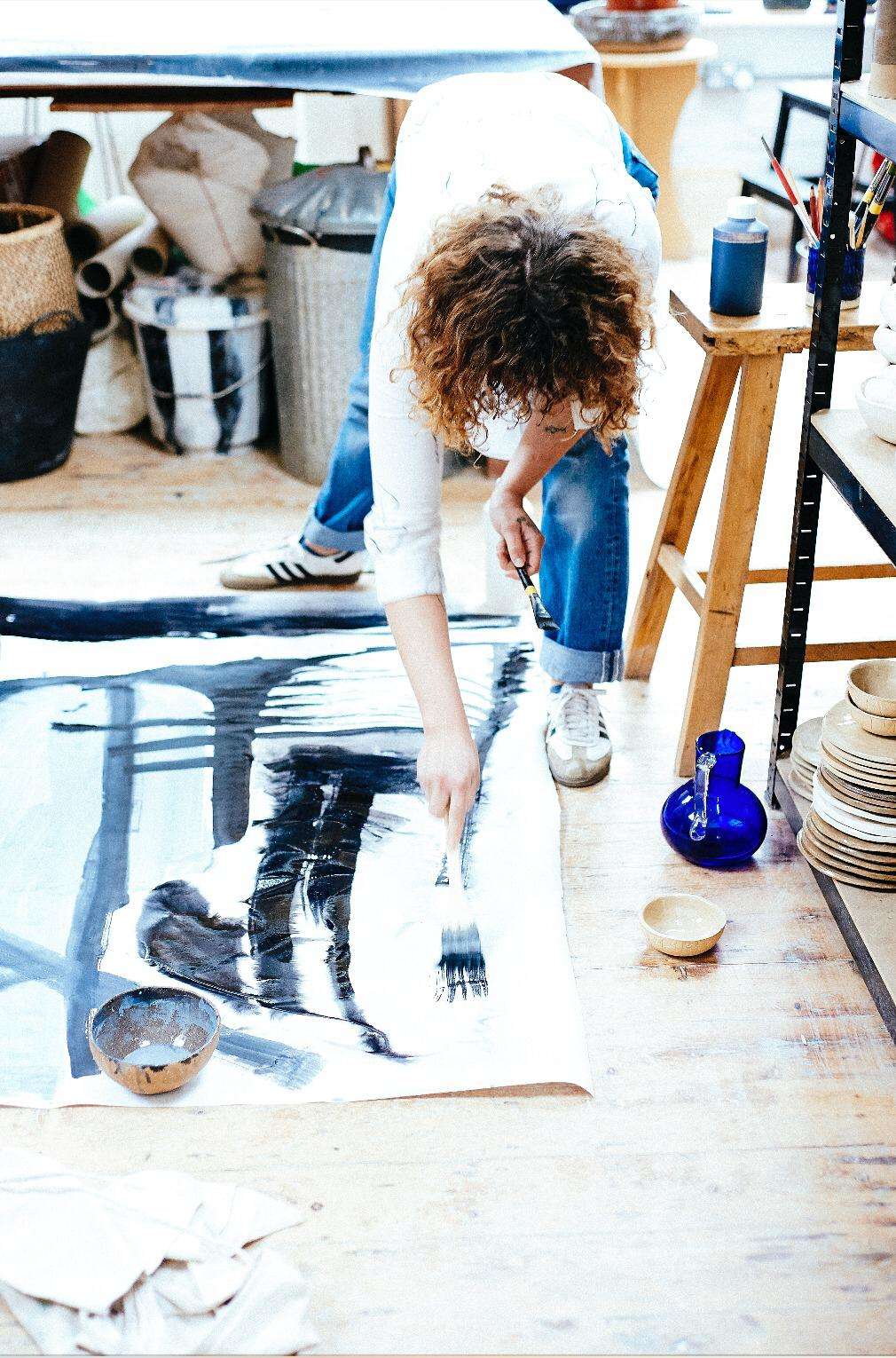 "It's poetic to express your feelings with colours. When I was younger, I found it hard to see blue as a sad colour. My relationship with blue was very optimistic; blue sky, blue sea. It was only when growing older that it became clearer that blue could also be associated with sadness."
"The connection between sadness and the depth of emotions or experiences felt, and the wisdom and knowledge it brings, comes at a price. We all develop and grow from sad moments that shape us. There is a specific shade of blue mixed with black, and watered down, into a lazure, that makes me feel I want to cry. It's melancholy in its purest form. So sad, and so comforting at the same time."

However, Ana herself has a very philosophical and positive
outlook on life in general. So, as lockdown came into force, it was inspiring for us to see Ana pivoting her business and providing something for her customers.
For KANA, as with Earl of East, customer experience is a huge part of the brand, so she instantly worked on Stay at Home Clay Kits, and then had the idea to create video tutorials.

"I realised that this time would be difficult for everyone as we have all been quick to miss our routine. Working with clay definitely has a very soothing effect, it's a tactile meditation, and it takes your mind off your everyday life worries. It's special to be creative in these times, and for so many this time was finally when they had the time to try creative endeavours."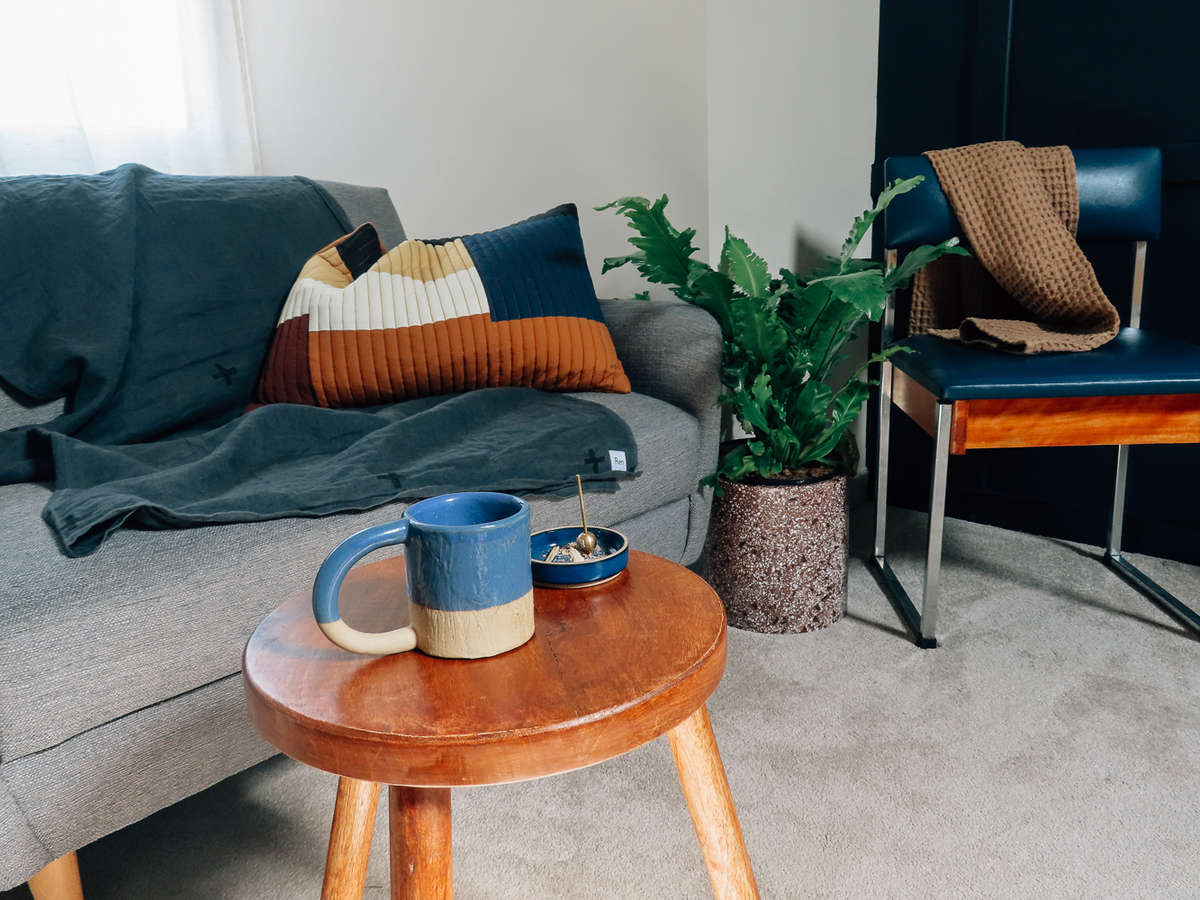 The kits and tutorials have been a huge success,
and something that Ana can see lasting well beyond lockdown,
although of course nothing can replace the feeling of
hosting a real-life class.
"It has been extremely heart-warming and rewarding to see everyone's photos of what they have made, and to receive emails and messages saying it's been
exactly what they've needed. It was worth overcoming my
camera shyness but I cannot wait to be able to have people
back in my studio, there is nothing like that connection."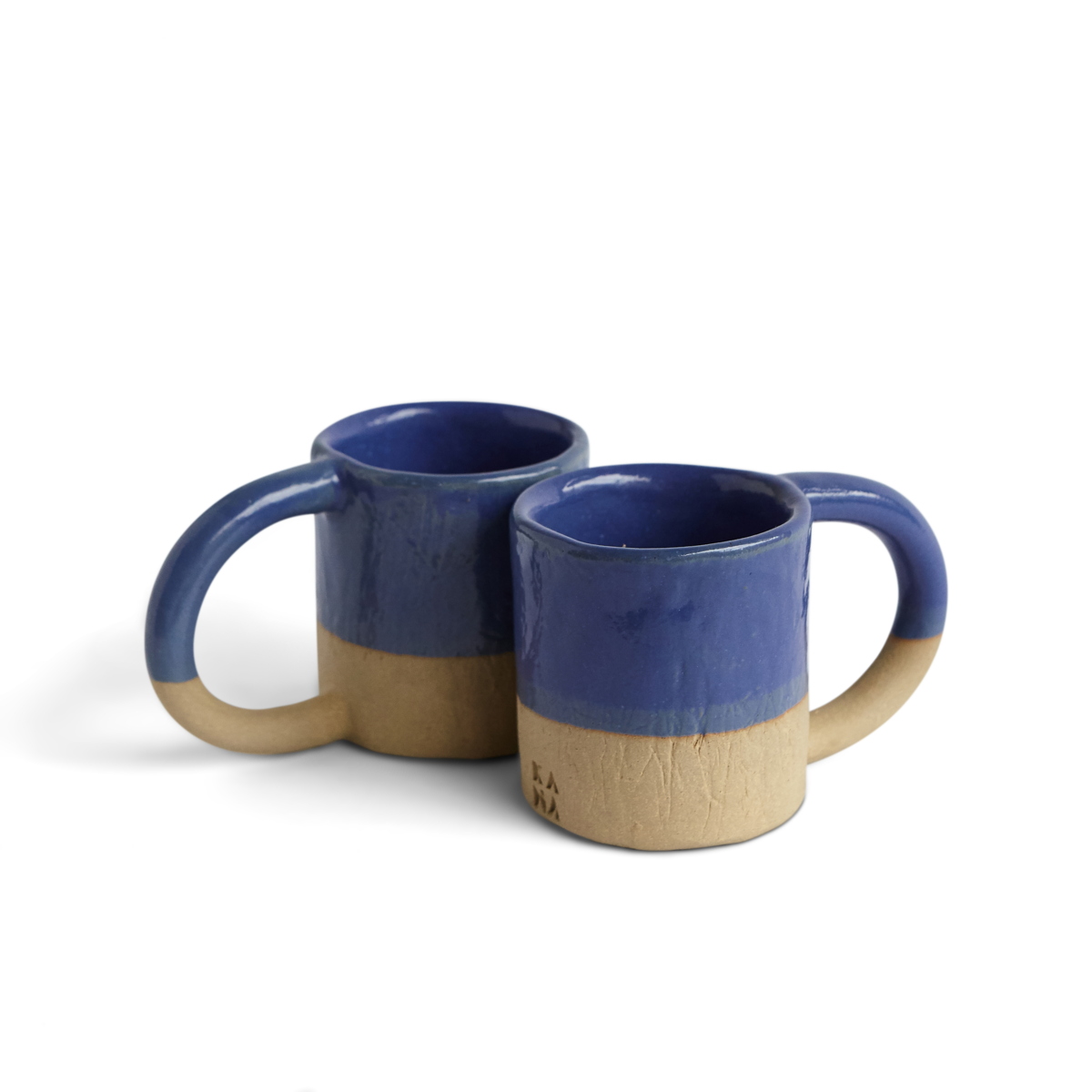 When we asked Ana what she thought the future was going to be like, her response was quite profound.

"I am trying to not give way to the depressing and scary thoughts, and instead I'm focussing on embracing how amazing this 'reset' could be, though of course I'm conscious that I am speaking from a very safe and privileged space, whilst there are people who are suffering and unsafe on a much more existential level.

We have to have the courage to live through this shock and see how it shows us what happens if the masses respond, if we all mobilise. As we move from rescue, into the recovery and reimagine phases, we need to hold on to this same sense of urgency and possibility that we are able to move mountains. We have all lost to something, and we are shedding bits that no longer serve us. We have a chance to reimagine who we are and who we want to be."
Leave a comment