The Elizabeth Line: A Complete Guide of Must See Spots
Places worth visiting on the new line

The arrival of the Elizabeth line has already provoked change in the lives and movements of many of the capital's inhabitants, expanding an ancient underground network by 10%, with technology unseen on these shores up until now. An additional 1.5 million people are now within 45 minutes of Central London, expanding London out East into Essex, all the way West to Heathrow.
The trains themselves are one and a half times the length of the previous longest, and many of the stations are like subterranean space cathedrals, huge shiny chrome palaces up to 10 stories below street level.
Inspired by the new line, both the modernity and its route, we set out to explore the wider surrounding areas of three of its stops - Liverpool Street, Farringdon and Tottenham Court Road. Our expedition did cover a lot of ground, and perhaps the day could be a little long for some, though could easily be split into two or three days.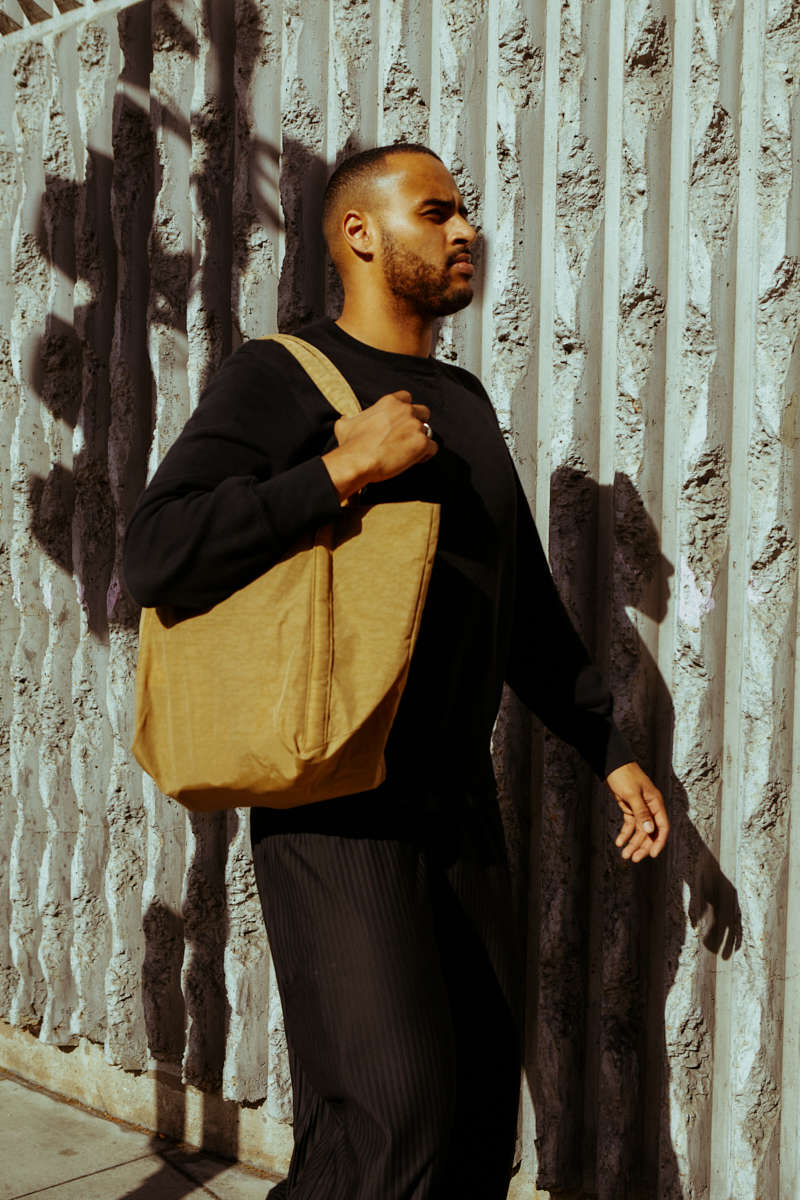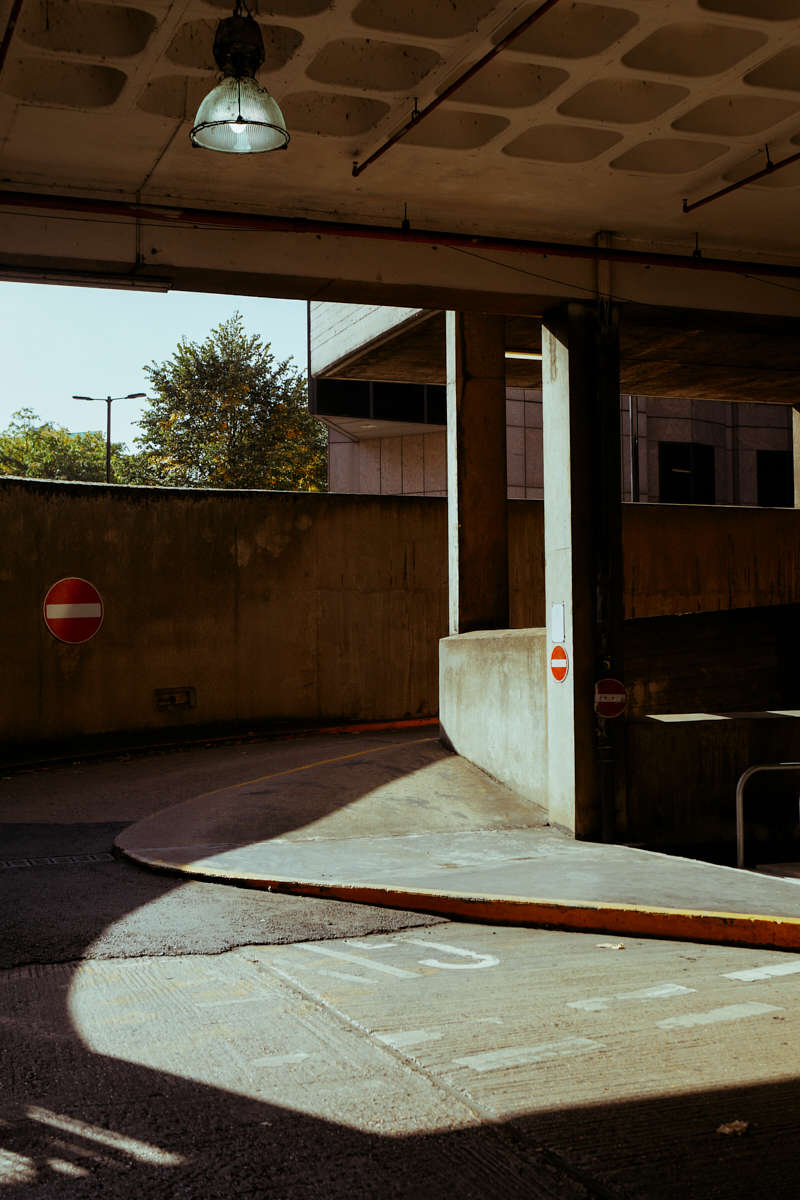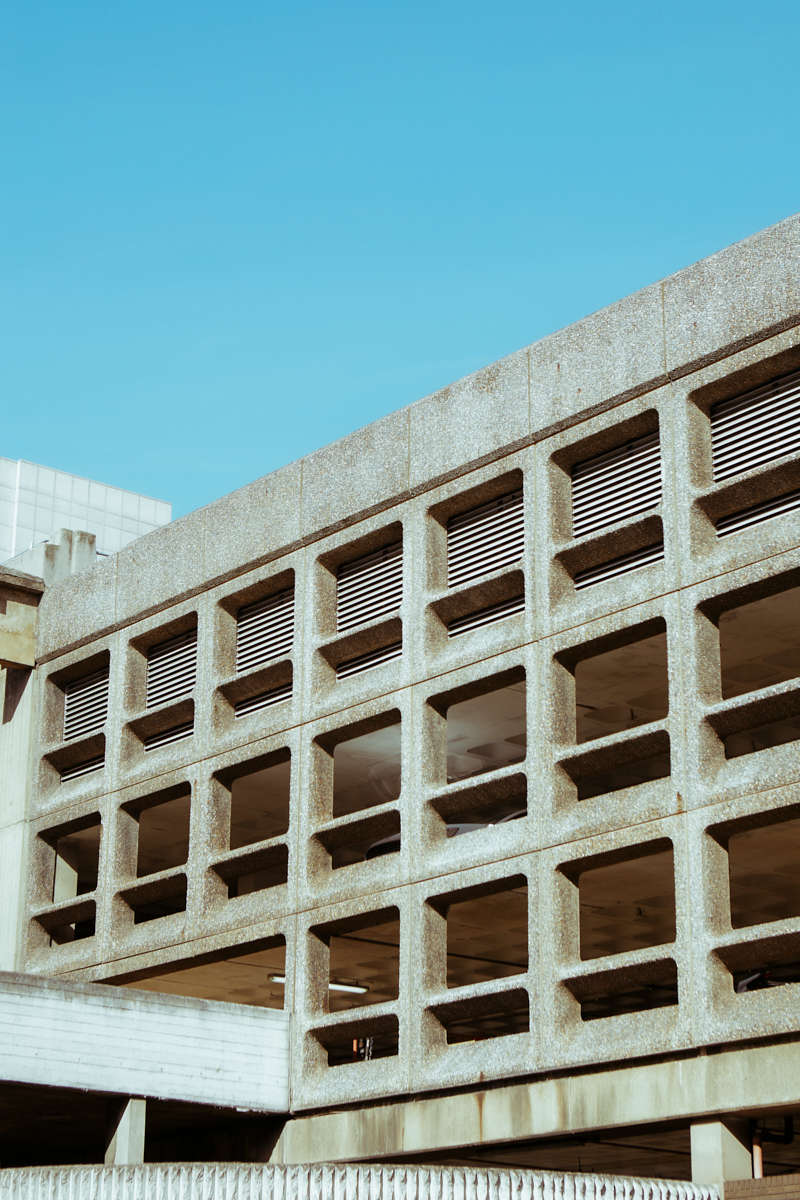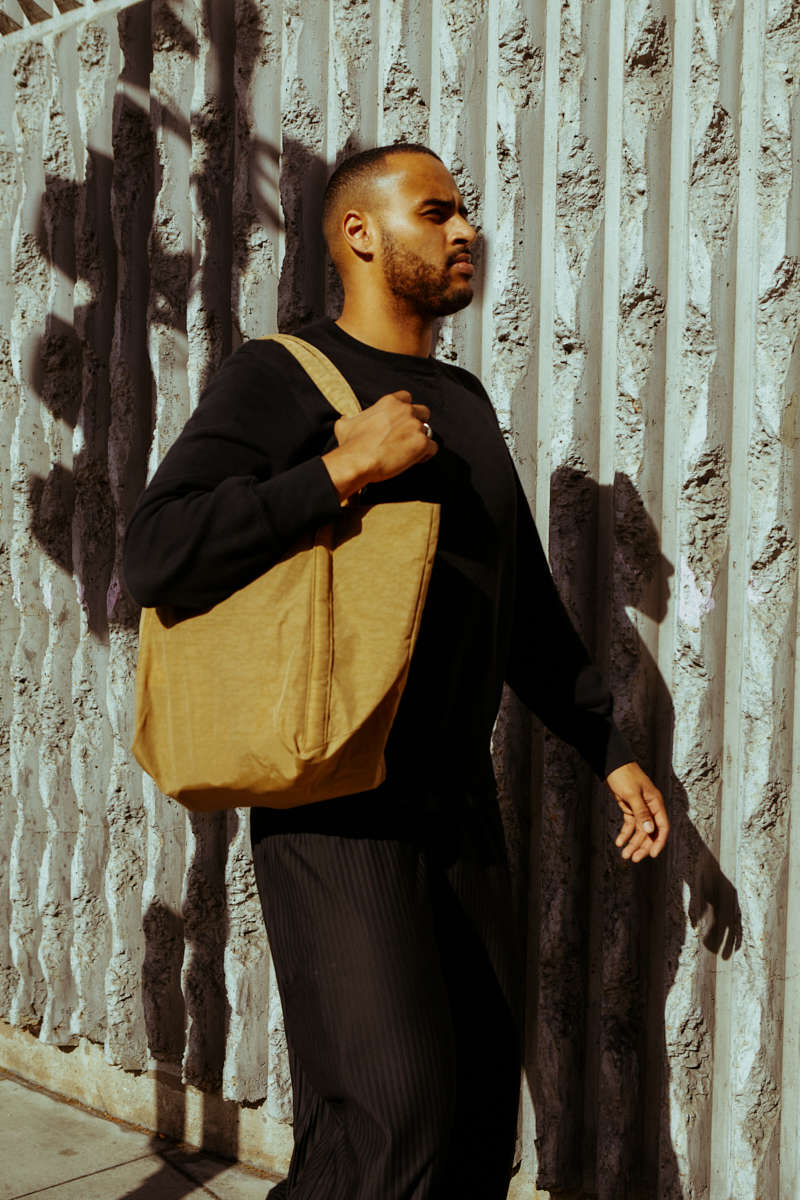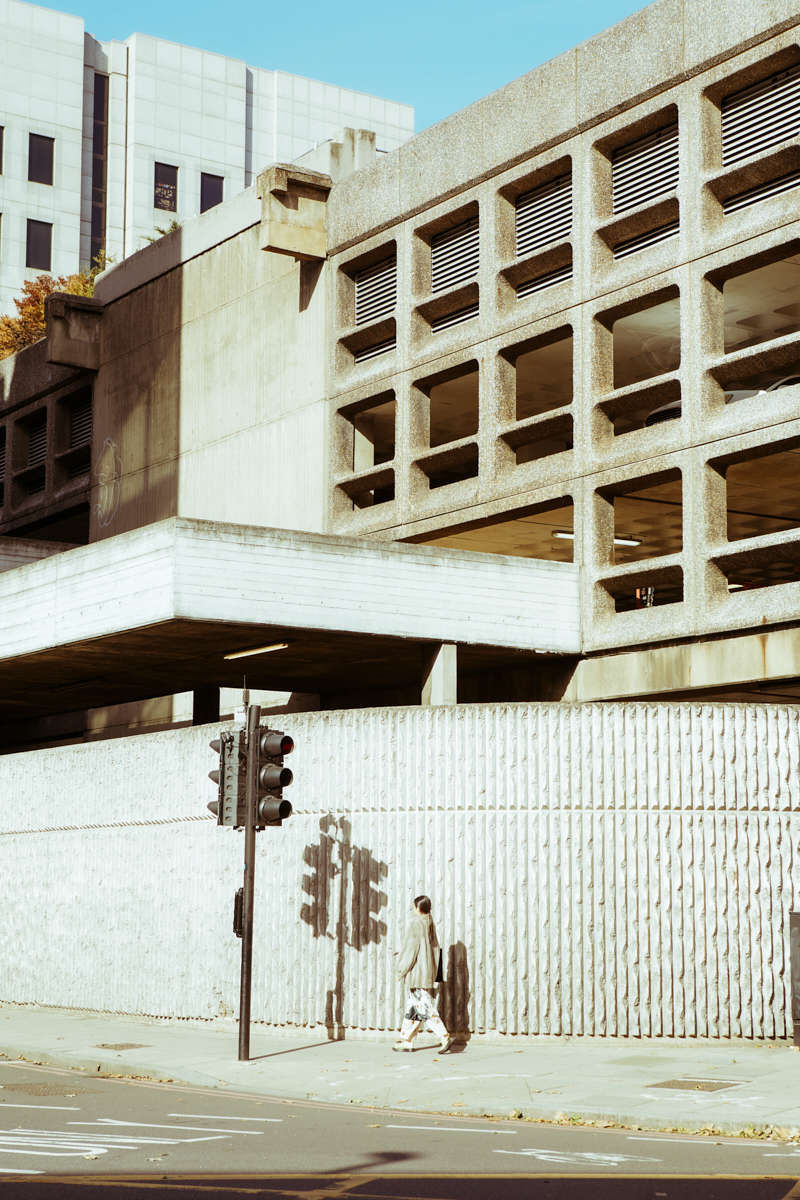 Minories Car Park

Designed and built by the City of London Architects Department in 1969, Minories is an ode to post-war brutalism. At odds with its neighbours Tower Bridge and the Tower of London, Light plays beautifully on its concrete surfaces.

Our route from Liverpool street to Minories took in many other interesting buildings, and bought us out by the river.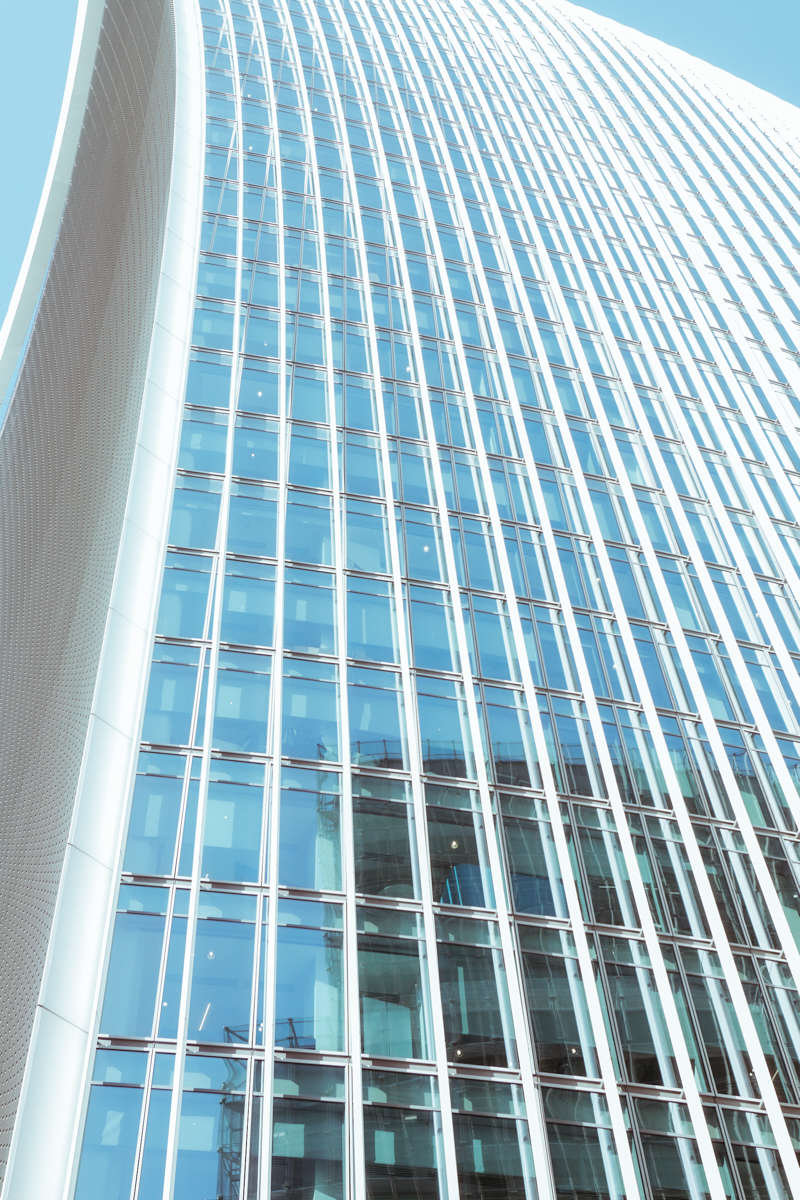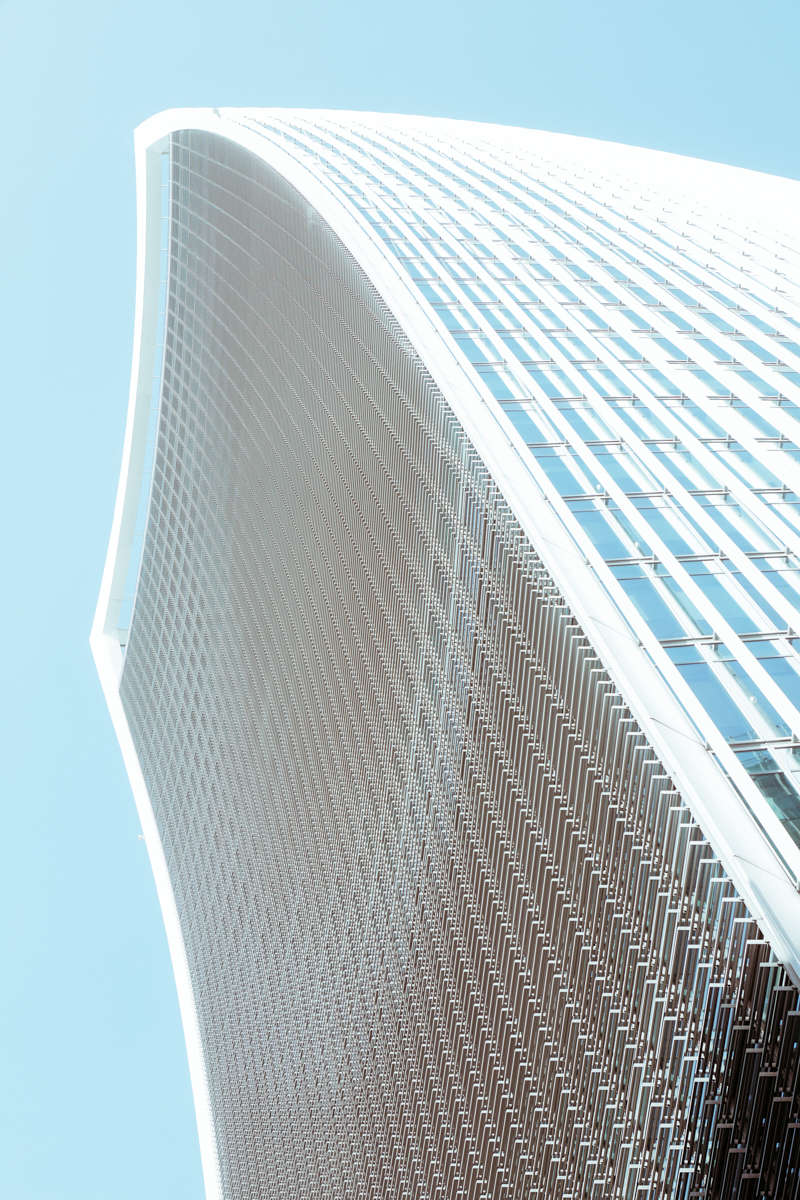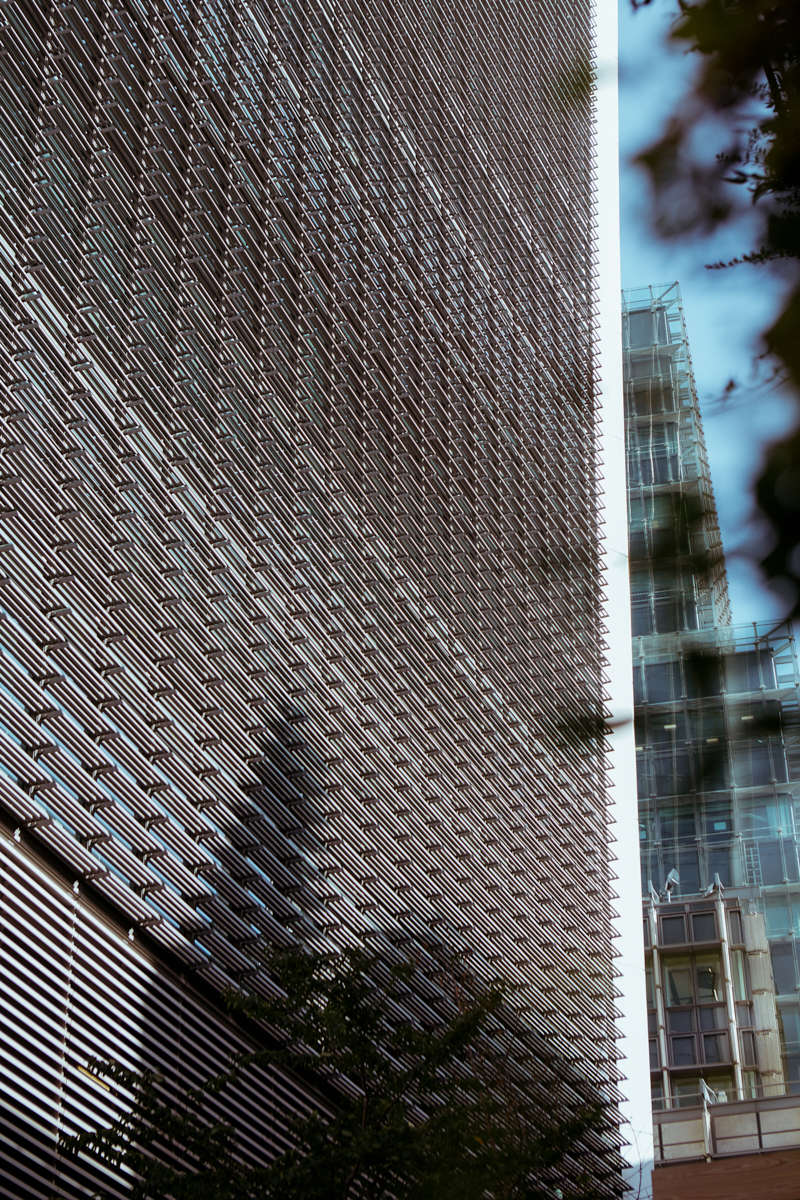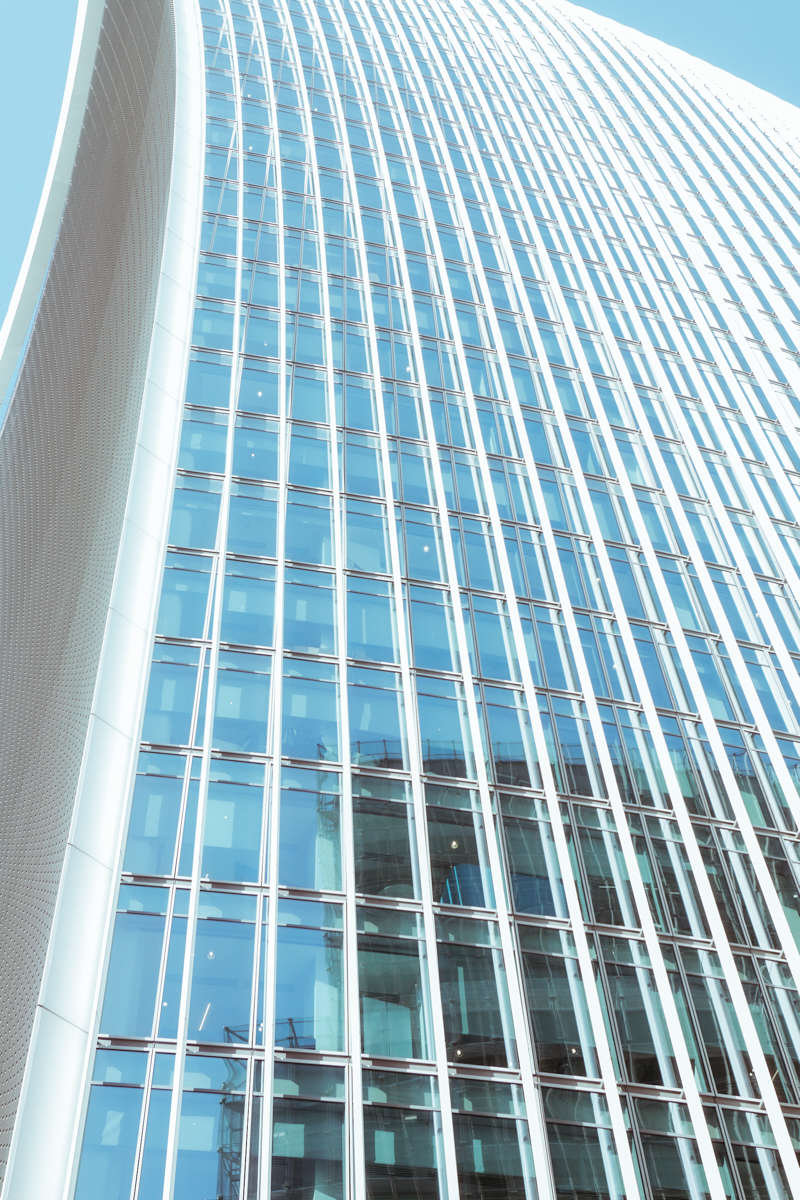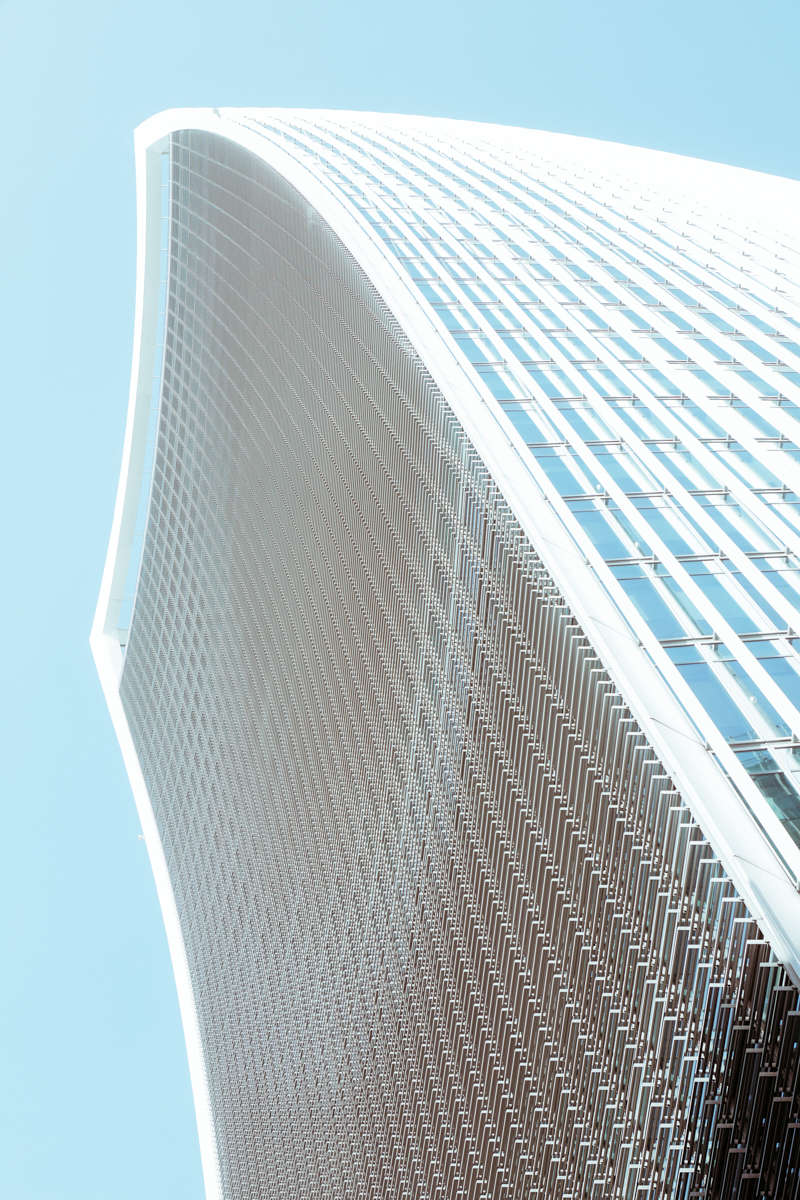 Walkie Talkie Building, 20 Fenchurch Street
A building that has often been controversial, and nicknamed the Walkie Talkie building, for quite obvious reasons. There's no denying that this 2015 addition to the City's skyline is all the more imposing when up close - the top heavy design appears to loom over its surroundings.
Visit the
Sky Garden
(free, but book a couple of weeks in advance), for amazing views of Tower Bridge.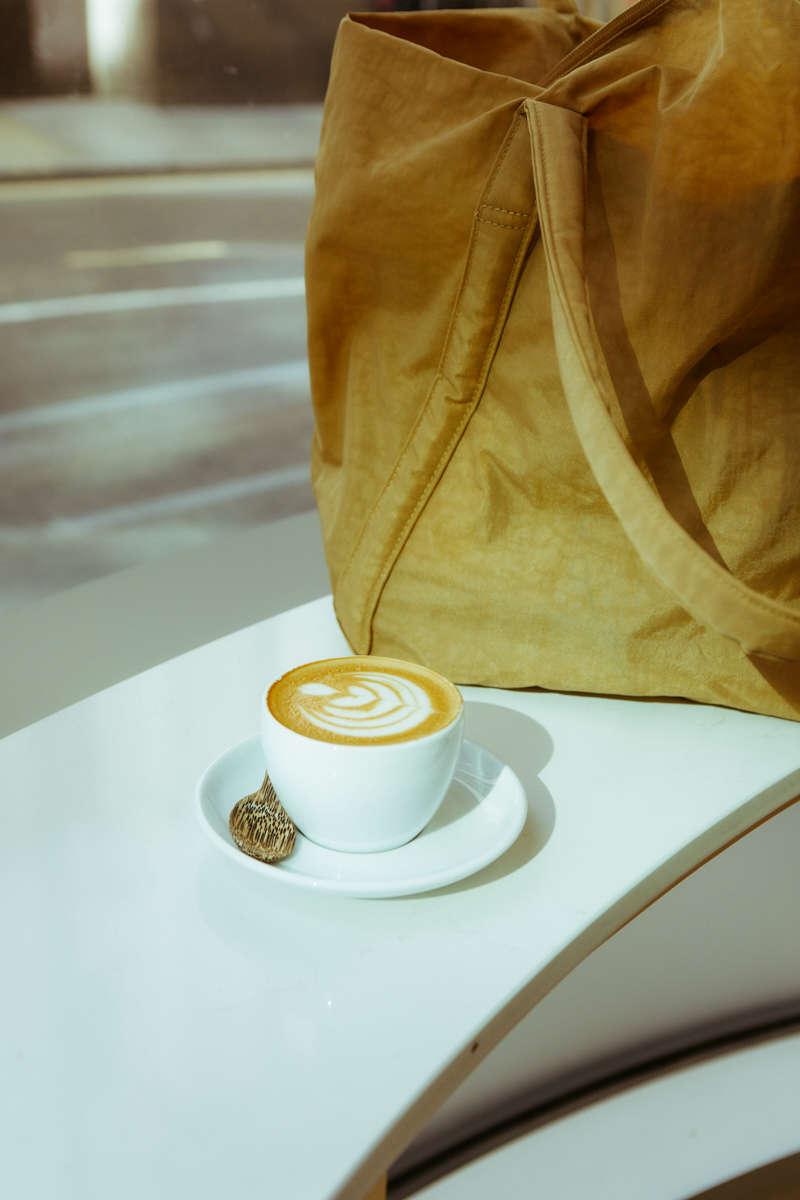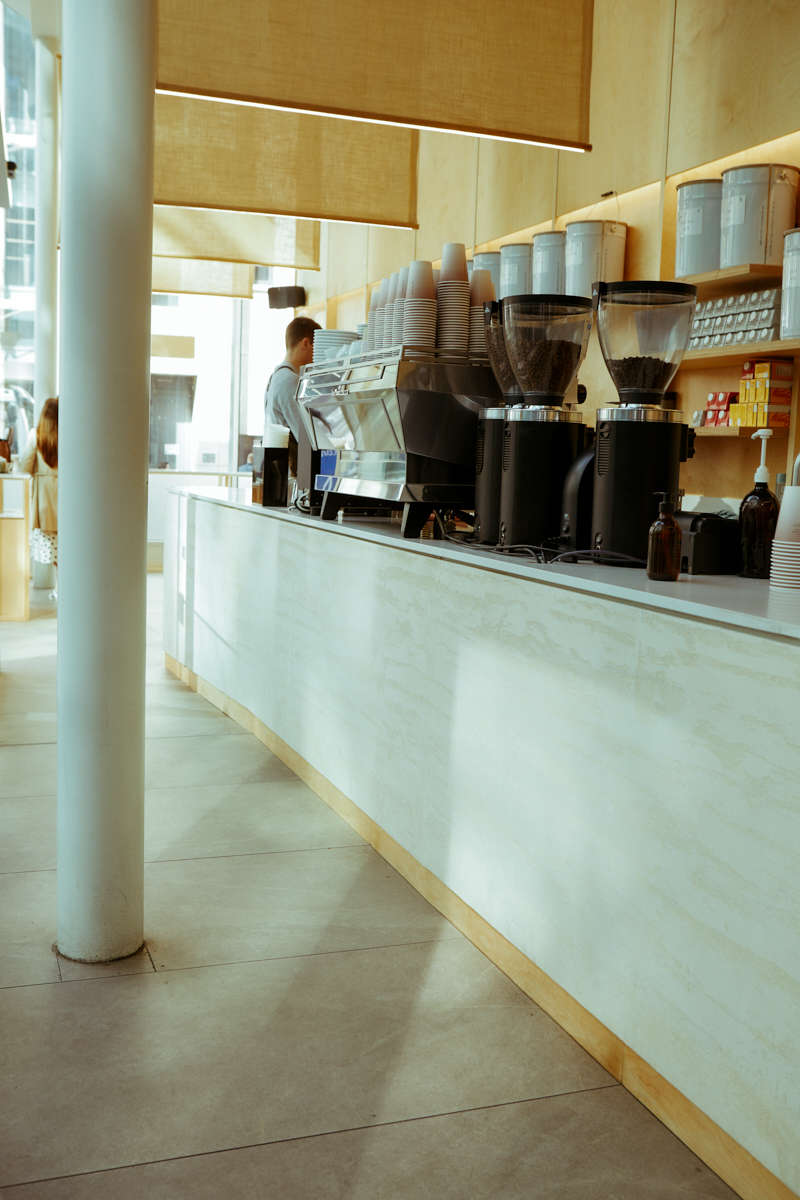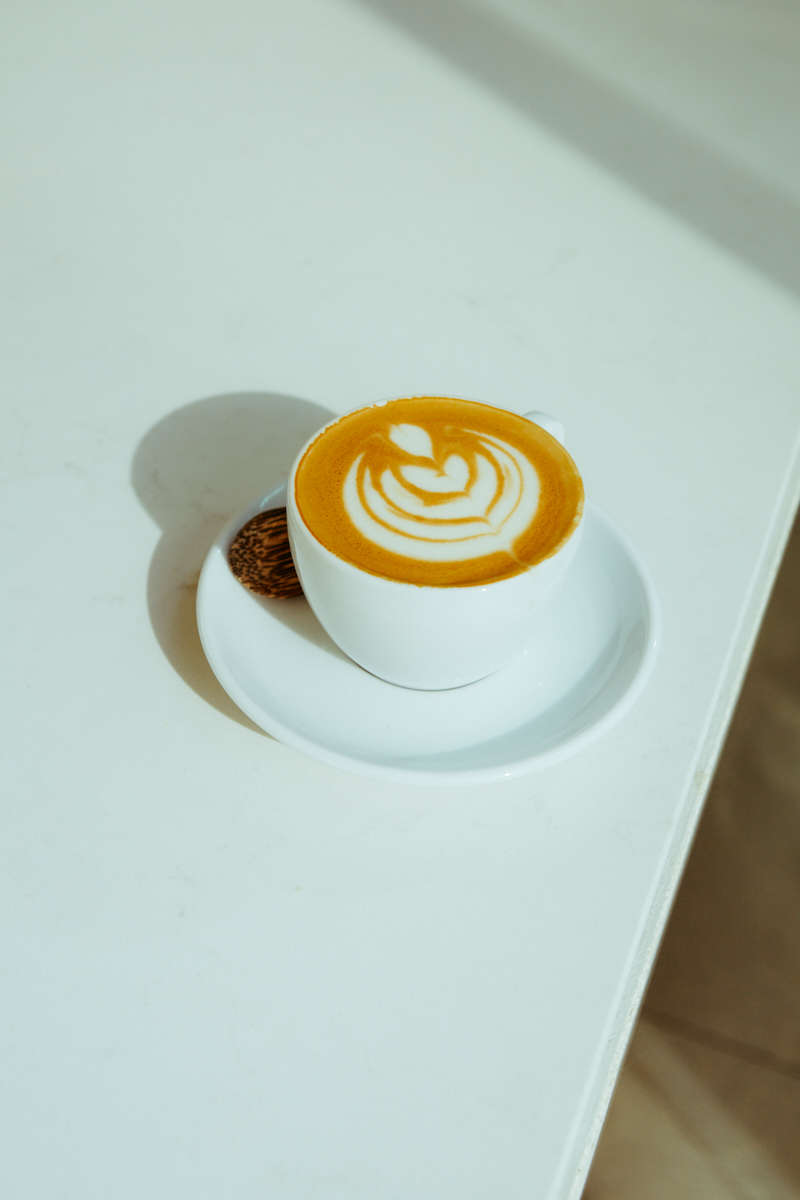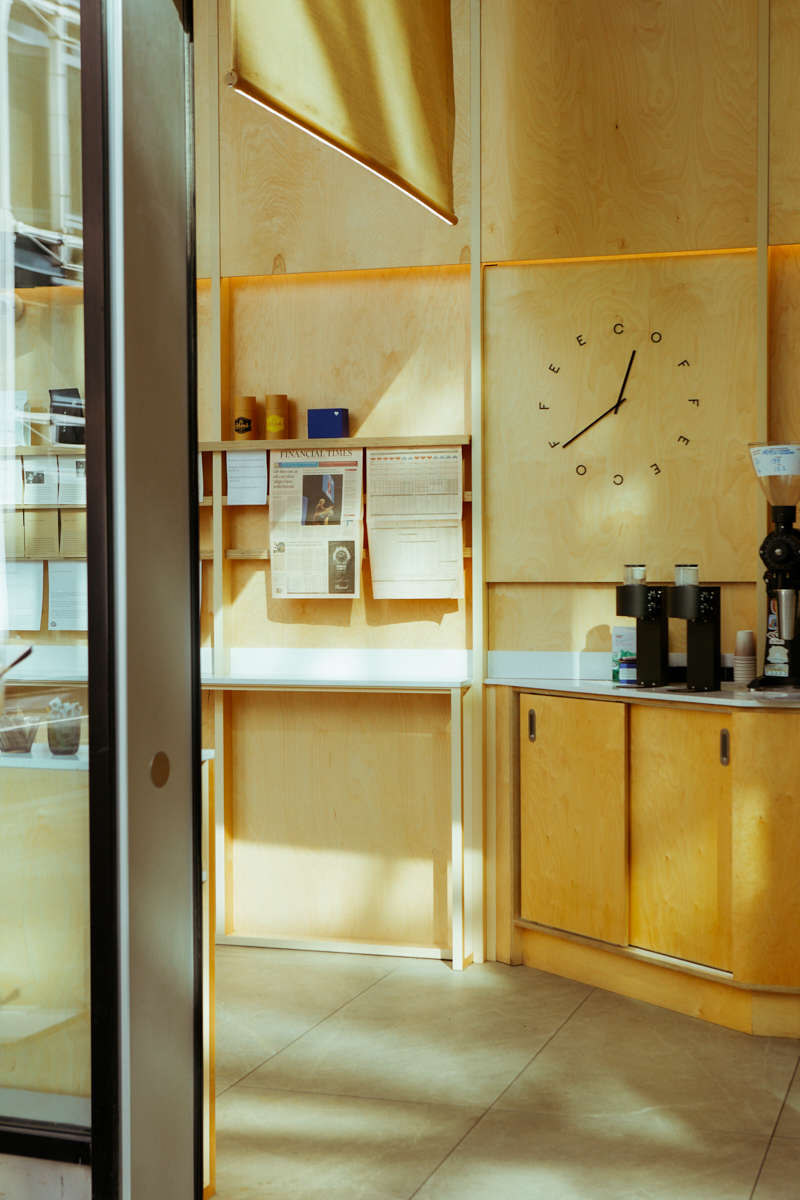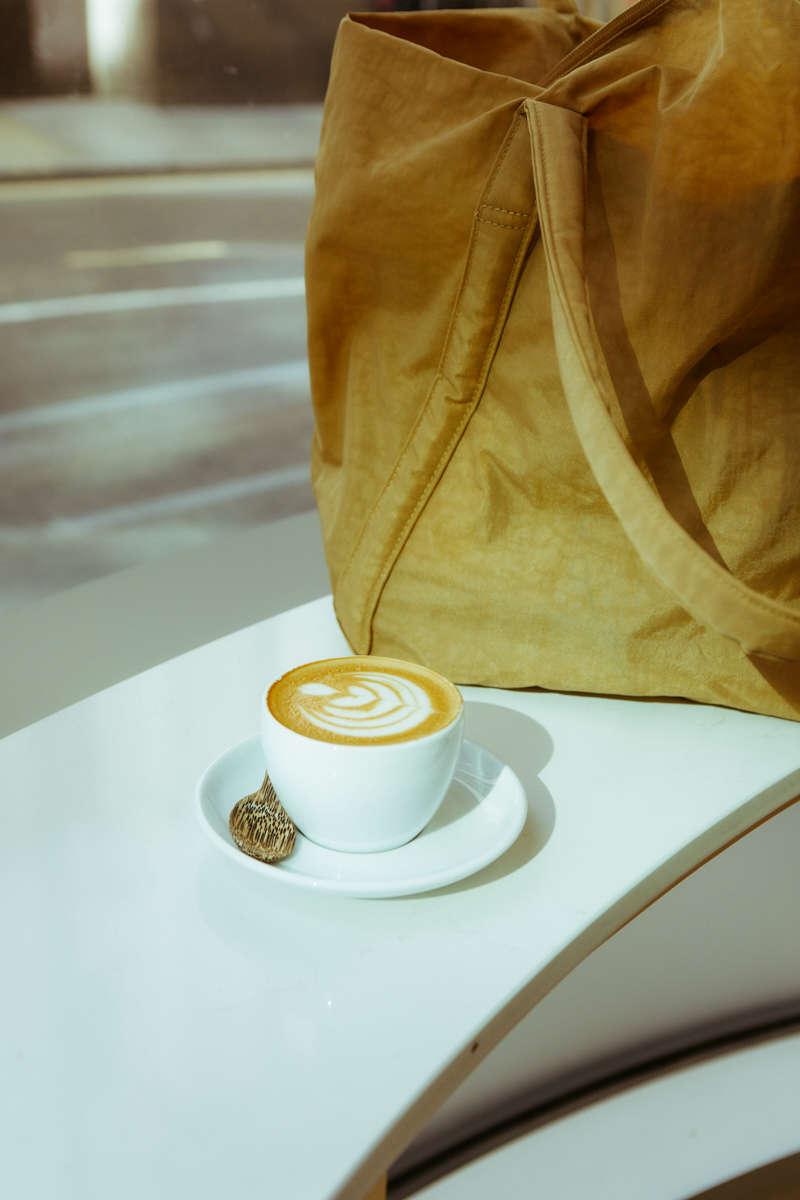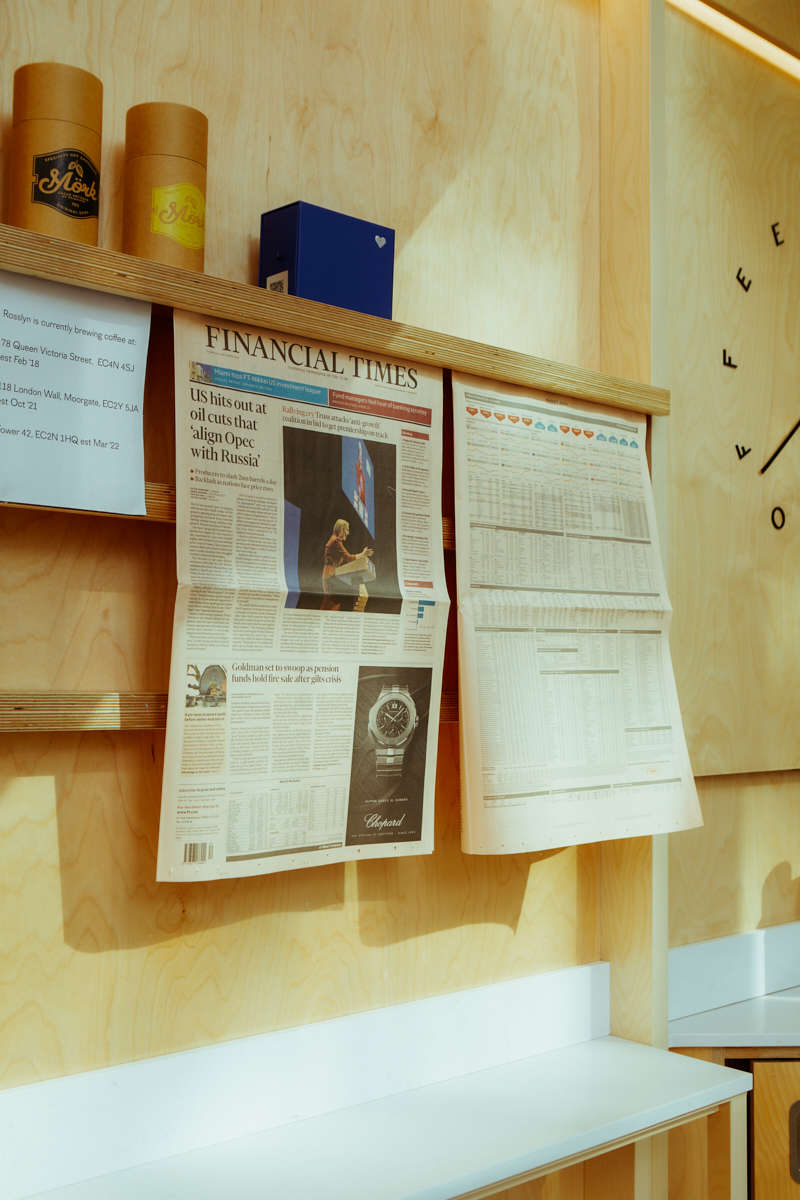 Rosslyn, Tower 42
Those serious about coffee will know of
Rosslyn
, but for us they were a happy discovery. We visited their Tower 42 location, in a glass annex that looks like it's been beamed down from space.
The interior is beautiful, thoughtful, and luxurious in it minimalism. Its team of baristas were warm and helpful, and the coffee excellent.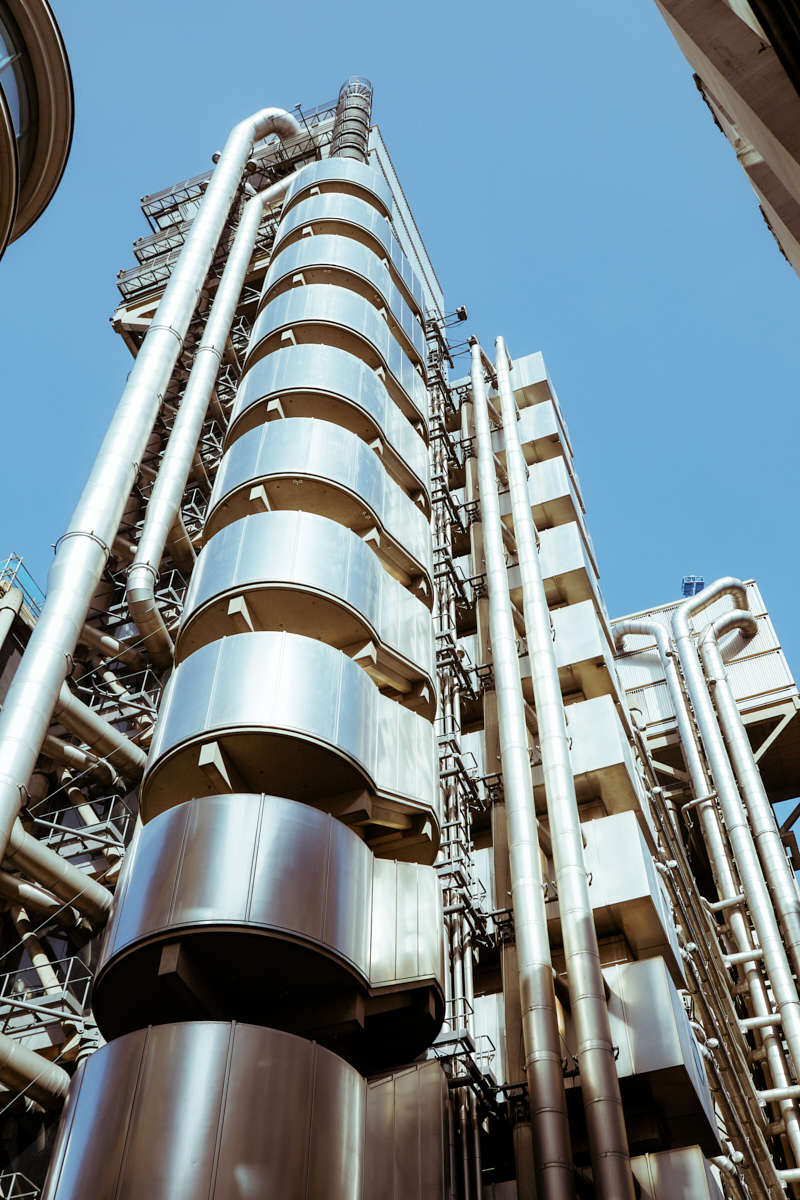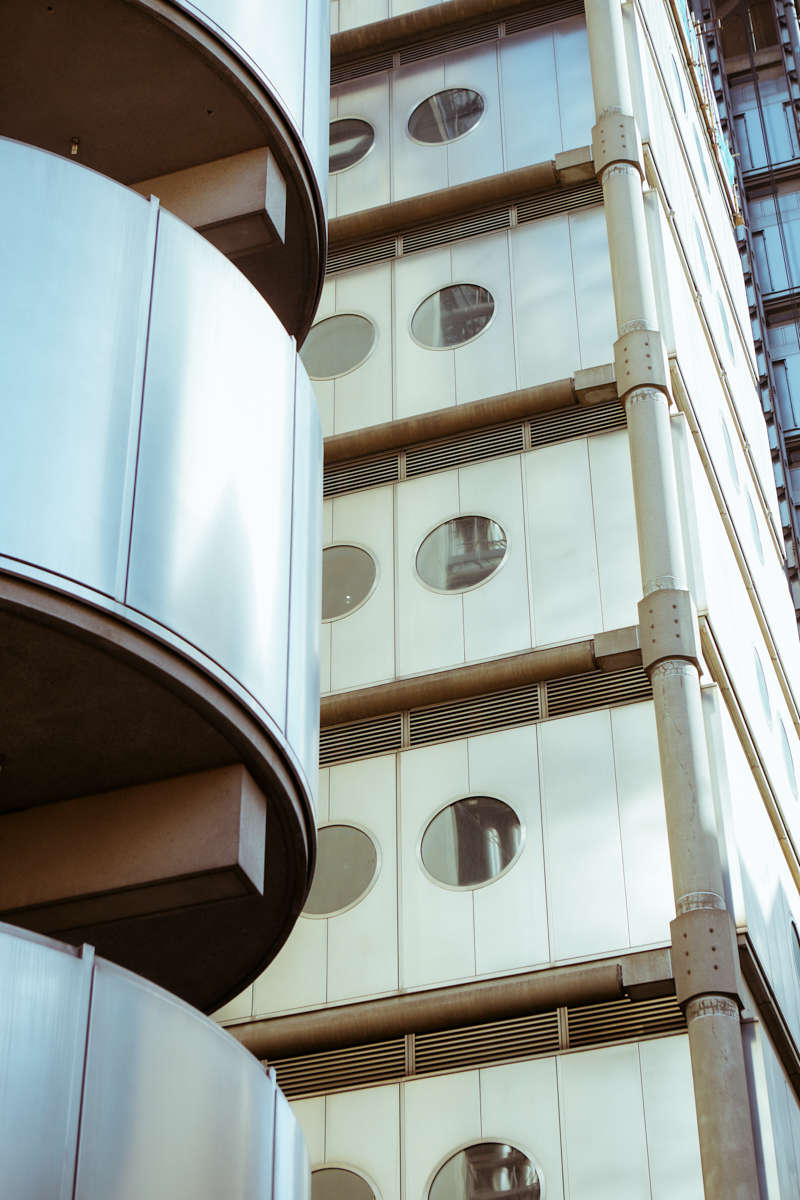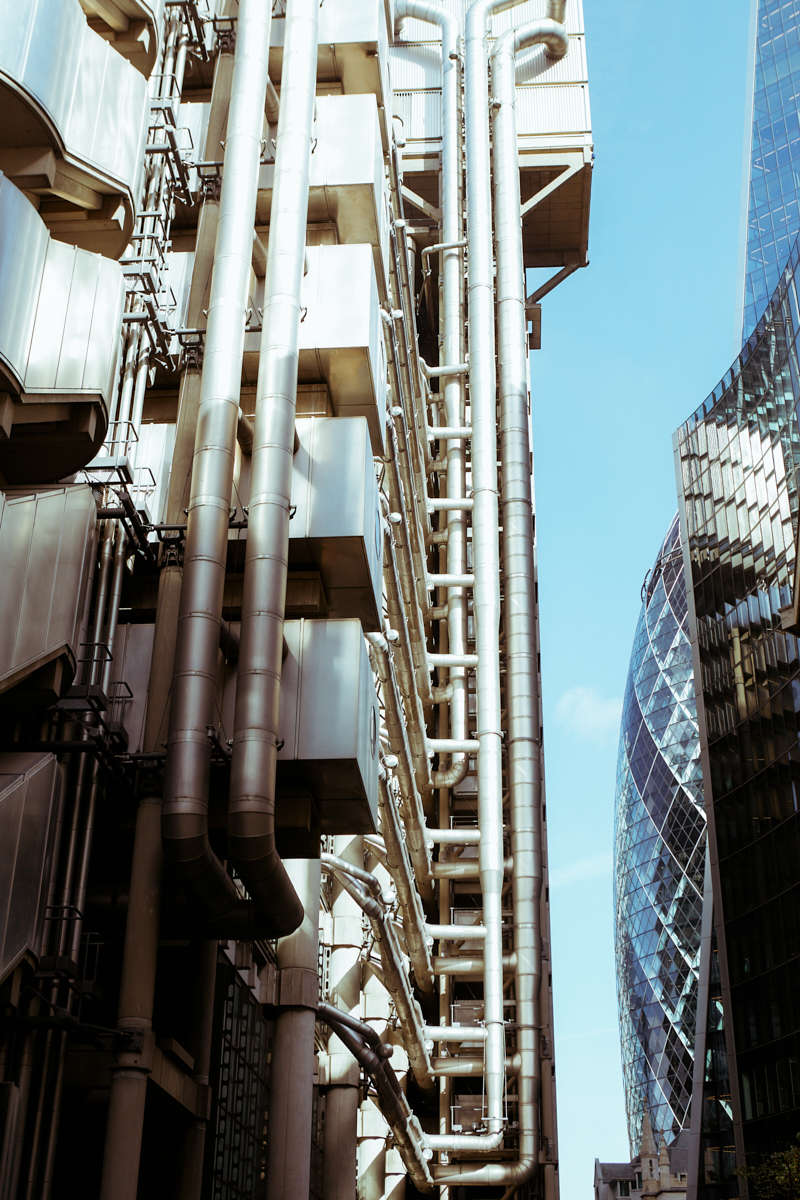 Lloyd's of London

Much like Paris's Pompideu Centre, the Lloyd's Building pushed things forward architecturally, turning design inside out, having pipes, lifts and electrical ducts and other services on the outside. This maximised internal space, and created an external facade the likes of which the city hadn't seen before.


Not without its detractors (who quite vocally included our new monarch, King Charles III), the building is now Grade I listed, and still stands rebelliously apart as much as it ever did.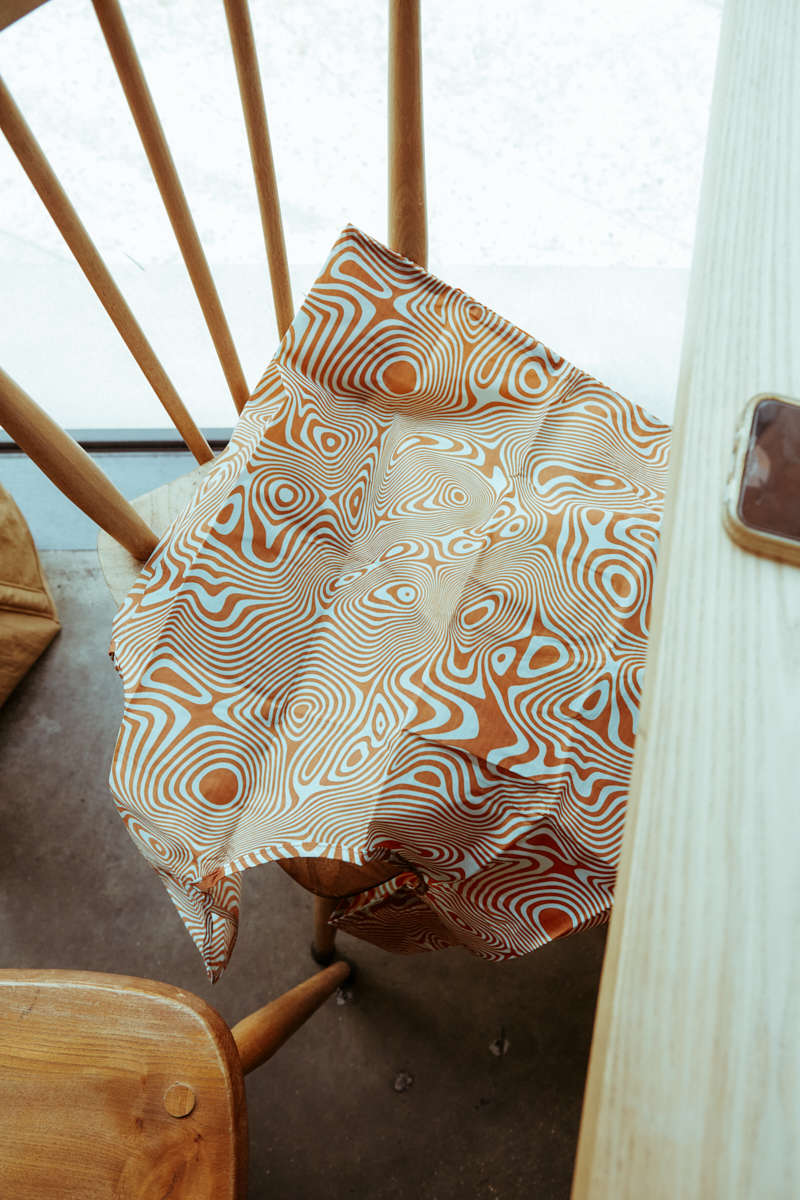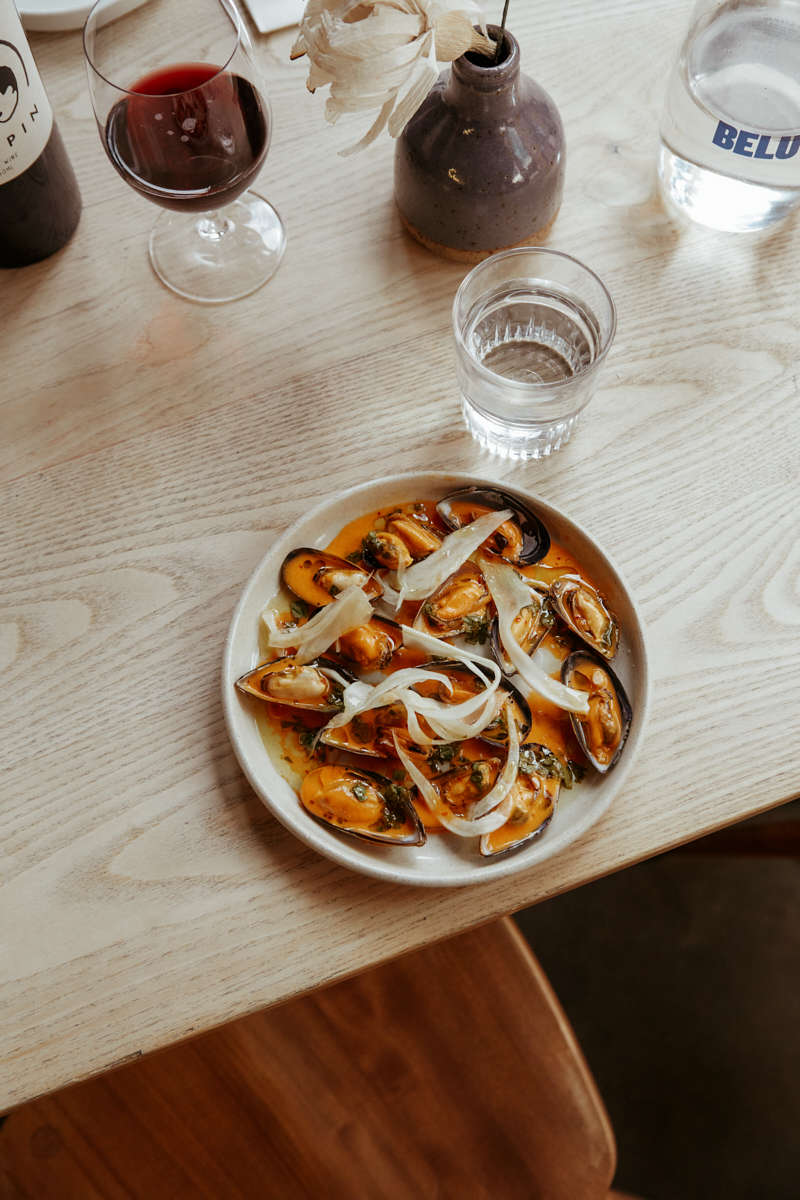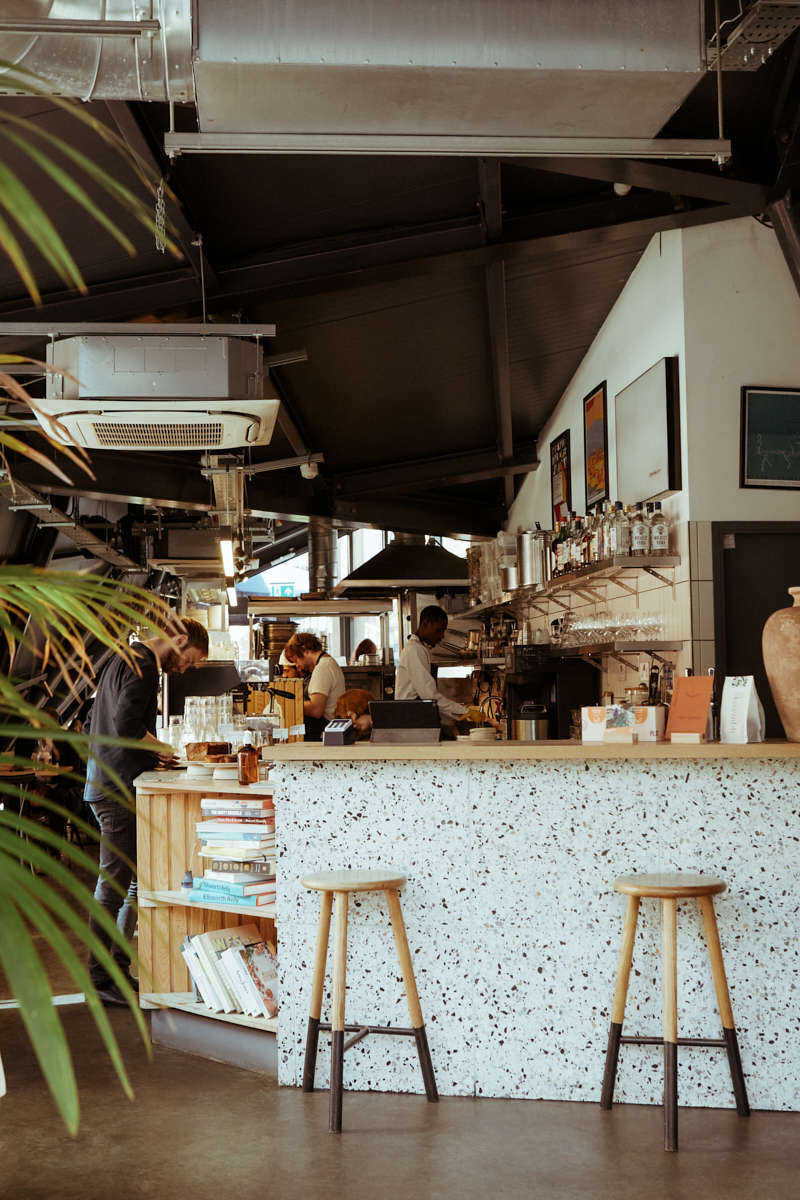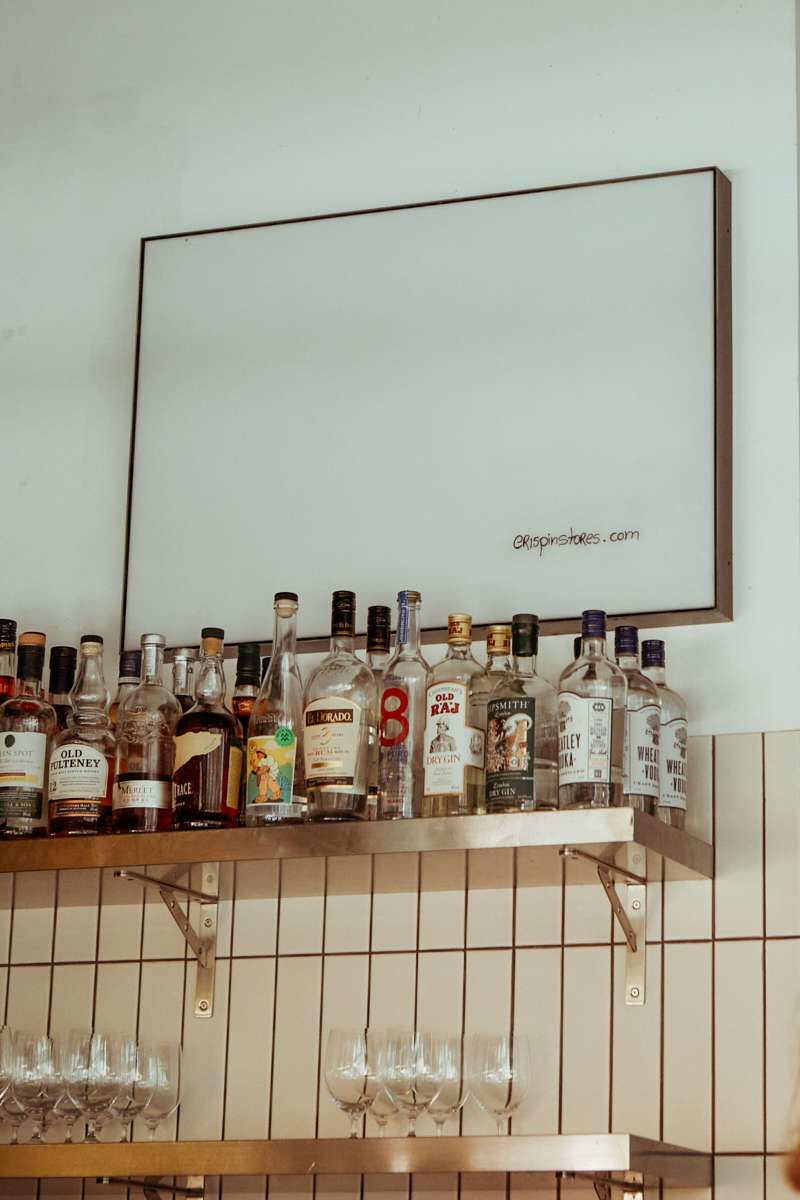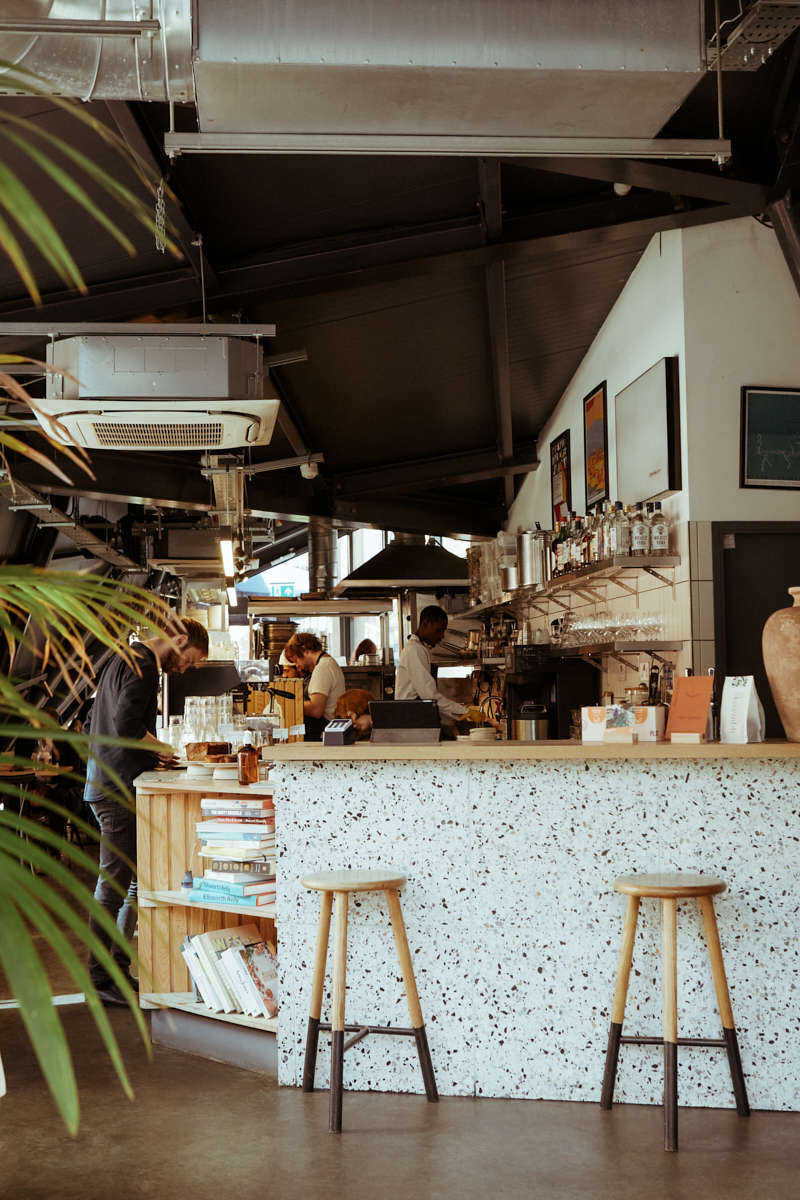 Crispin
The zinc and glass structure of
Crispin
has a welcoming bustle at the late lunchtime we visited. The menu of delicious small plates places emphasis on what is local, sustainable and seasonal, and the food is roughly European - we had a plate of mussels & 'nduja cream with a sweet pickled fennel that was so delicious.
It's an all day affair, with a busy lunch and dinner service. The low intervention wine list is excellent, and they have a bottle shop should you fall in love with whatever you've had with your meal.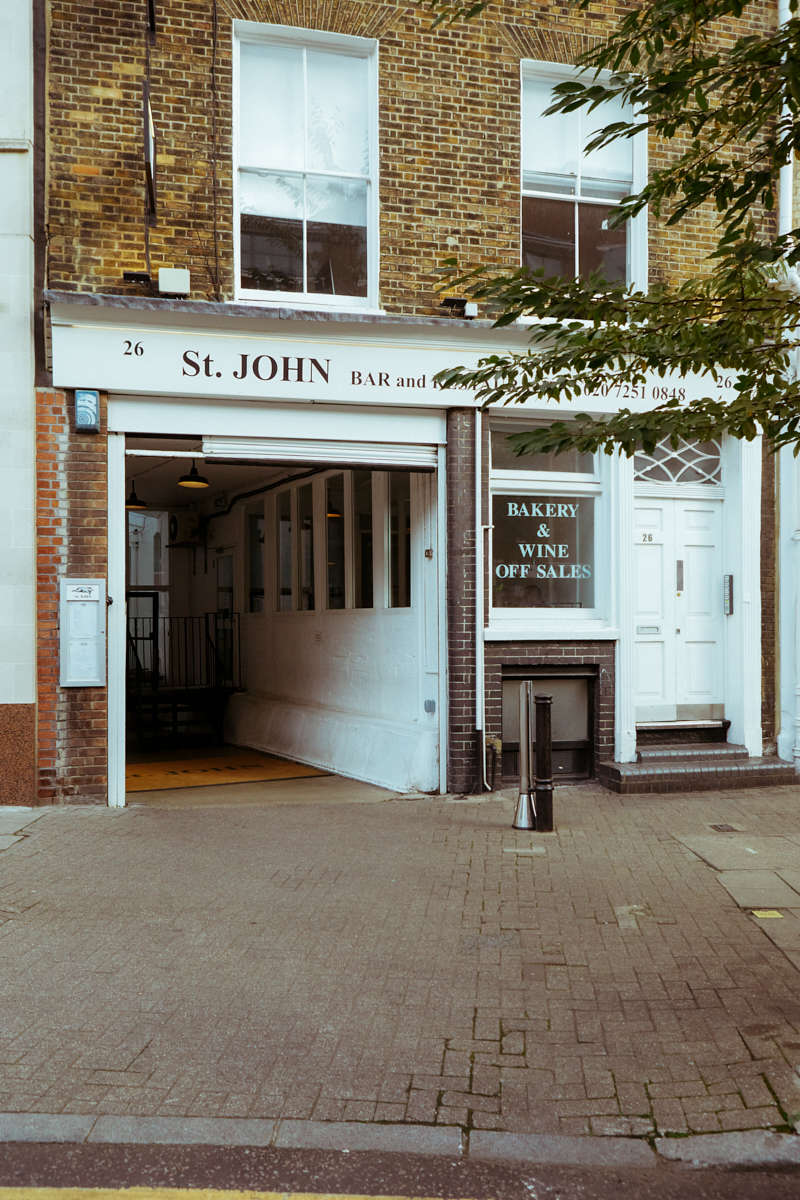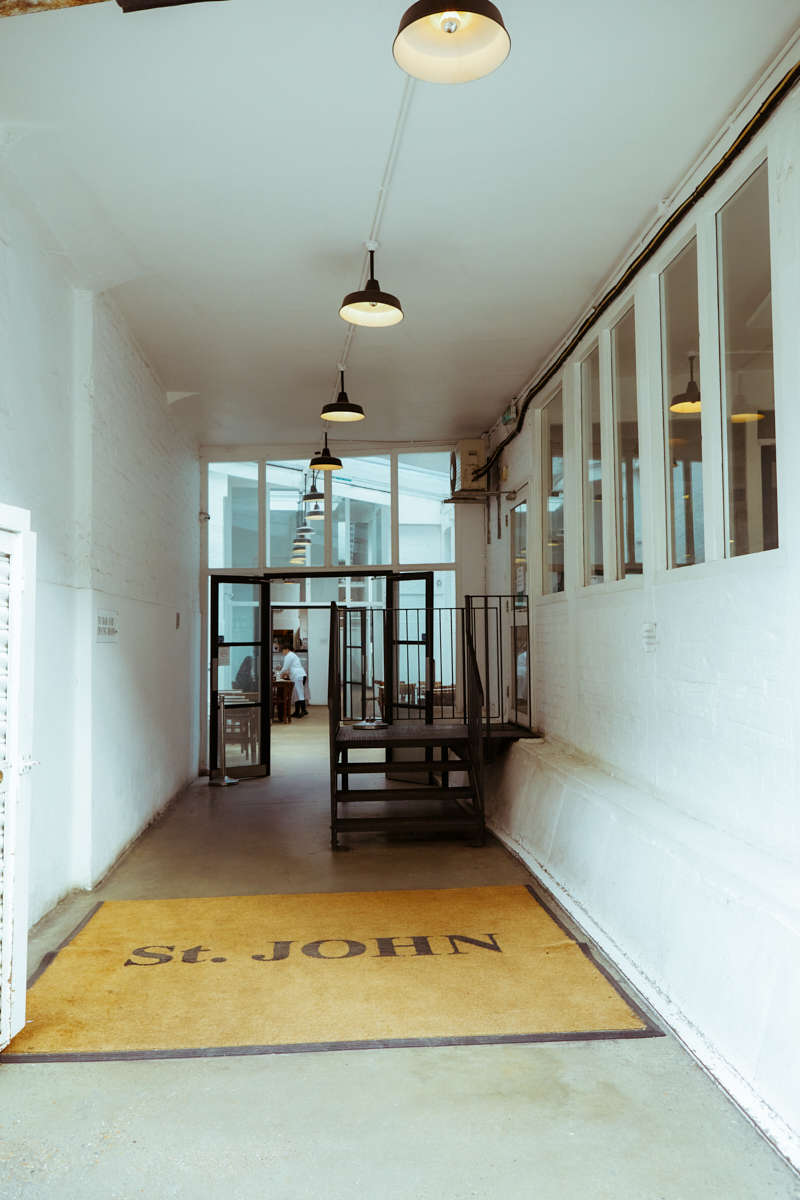 St. John
Real, powerful, natural cooking that is sympathetic to seasonality to the hour is what we have come to expect from
St. John
. Now into their third decade, this Smithfield institution is well worth a visit, even if just to pick up some of the warm madeleines from their on-site bakery.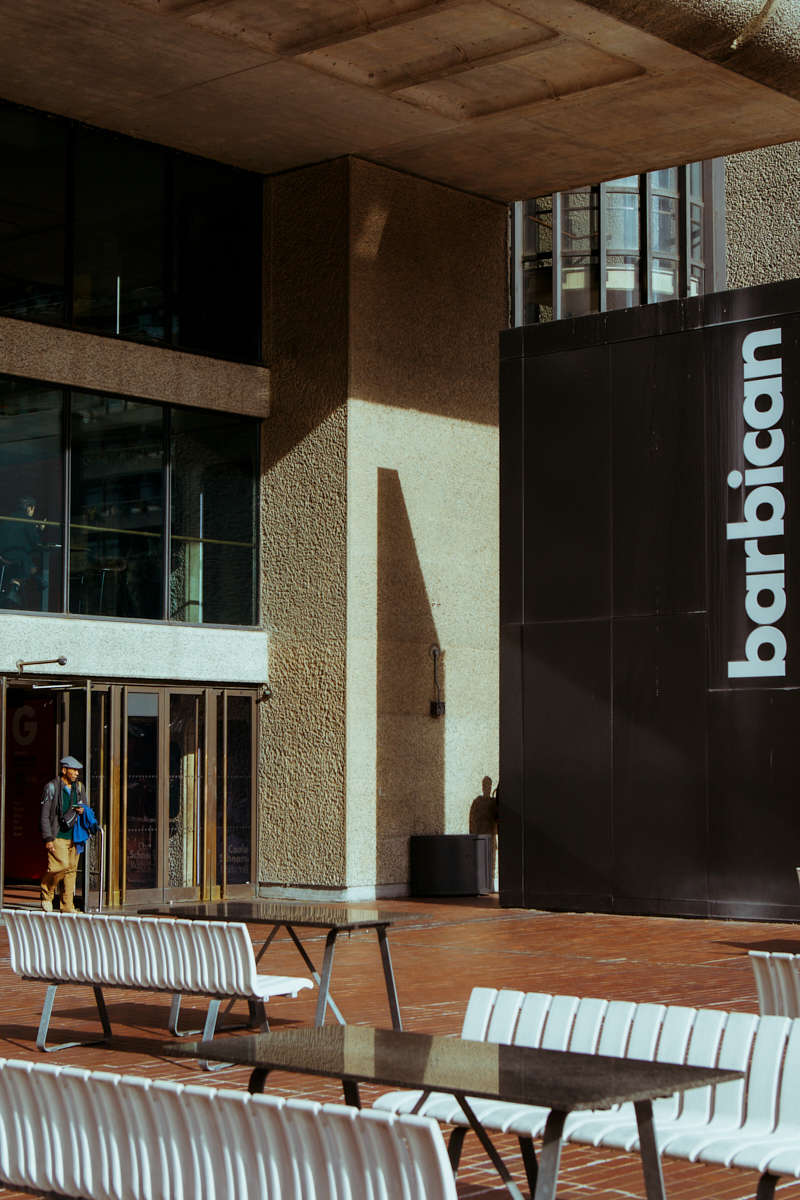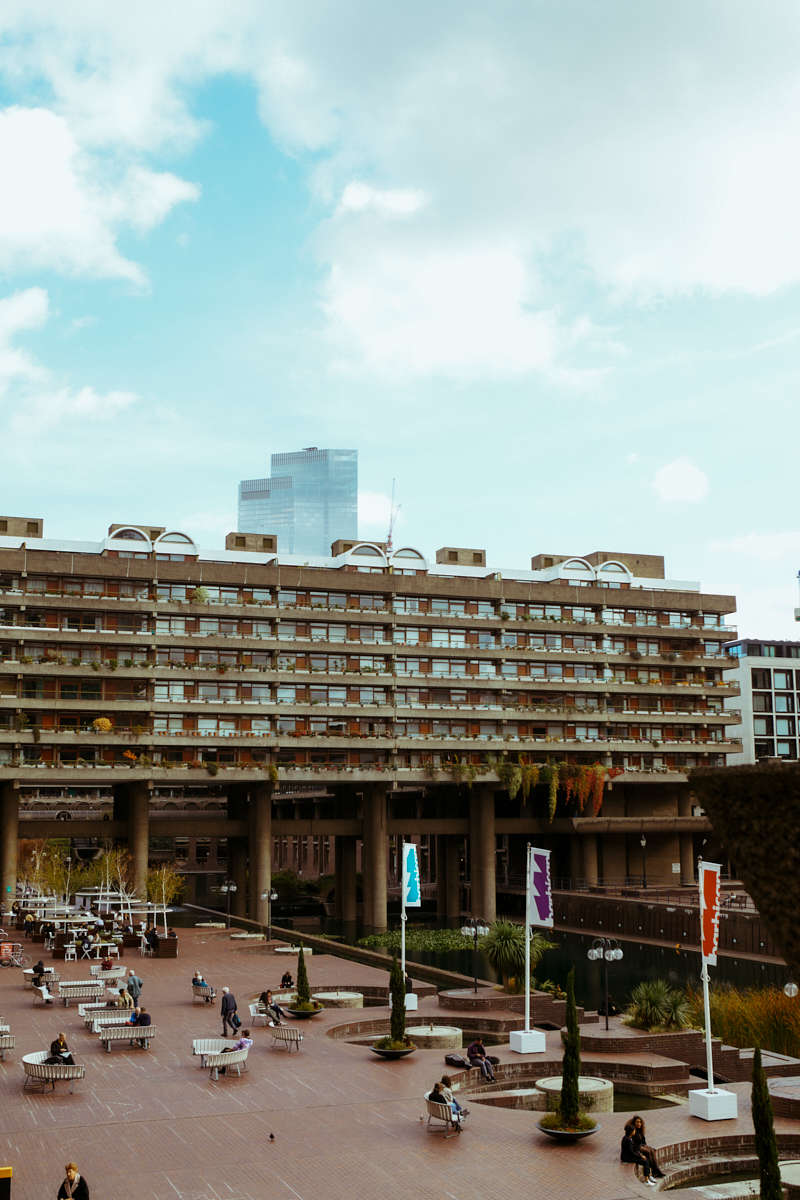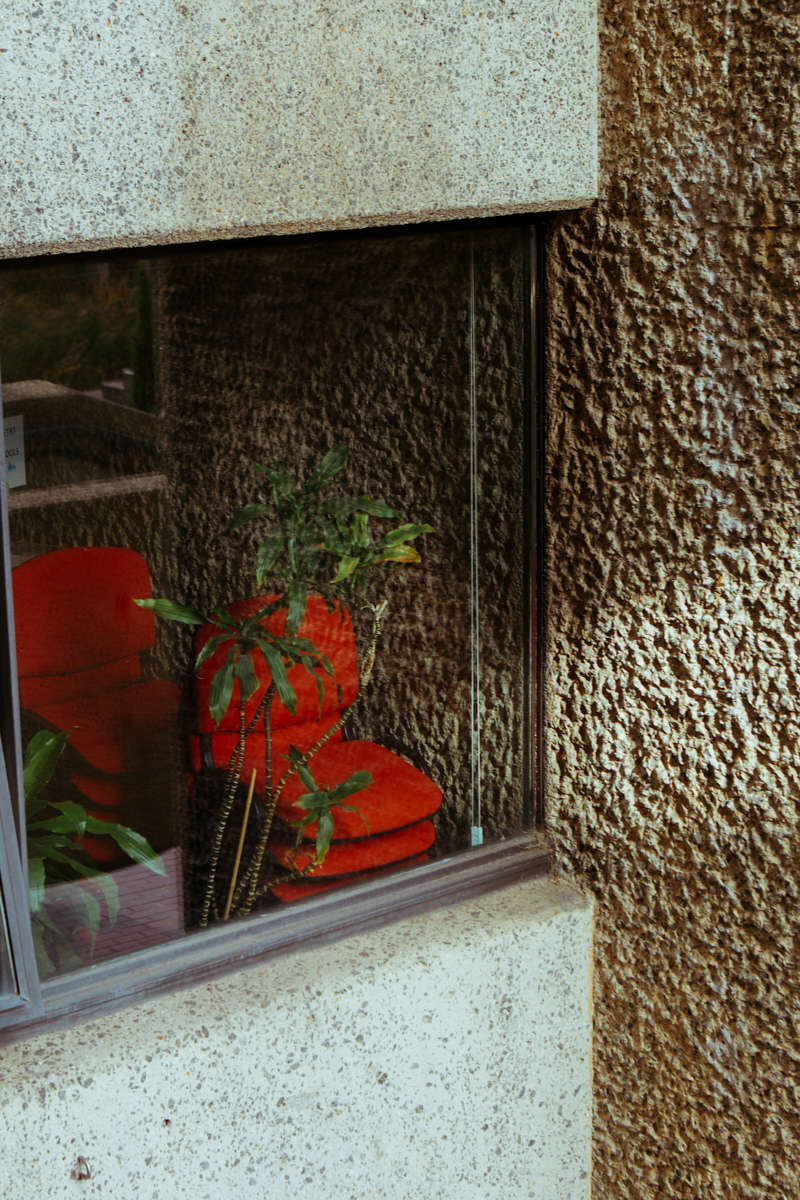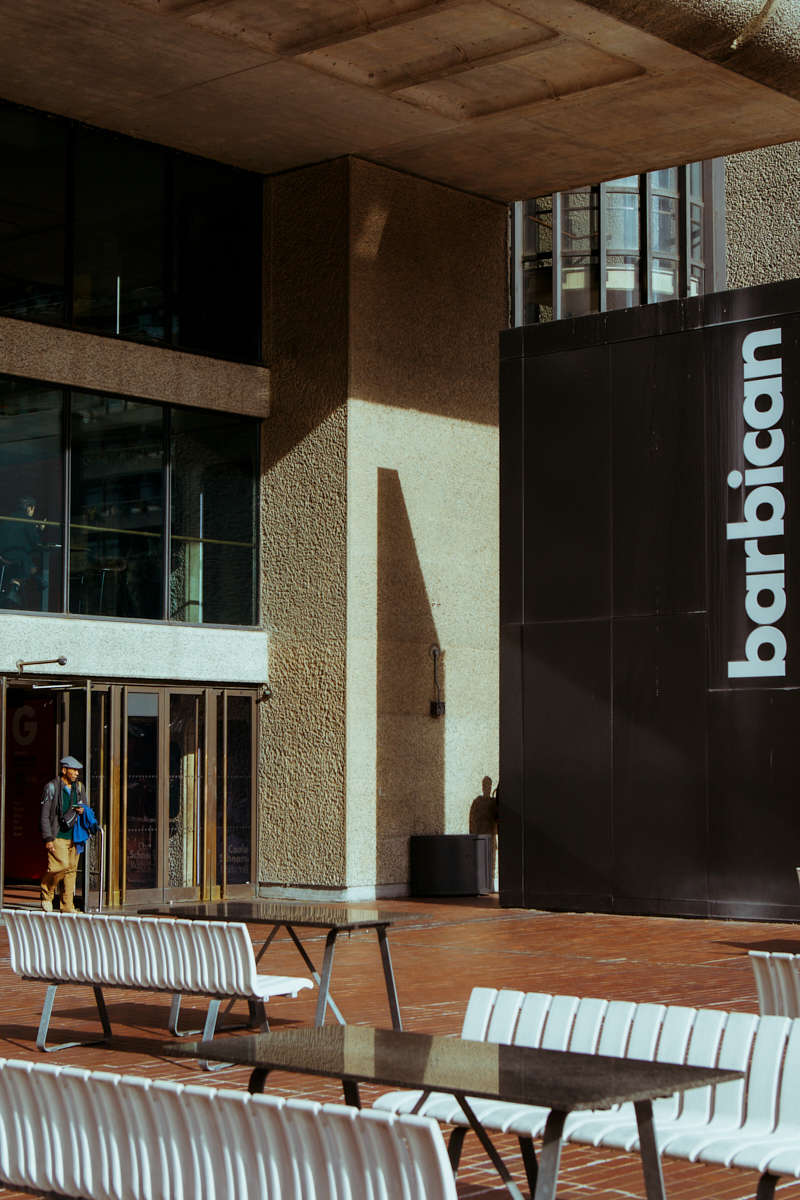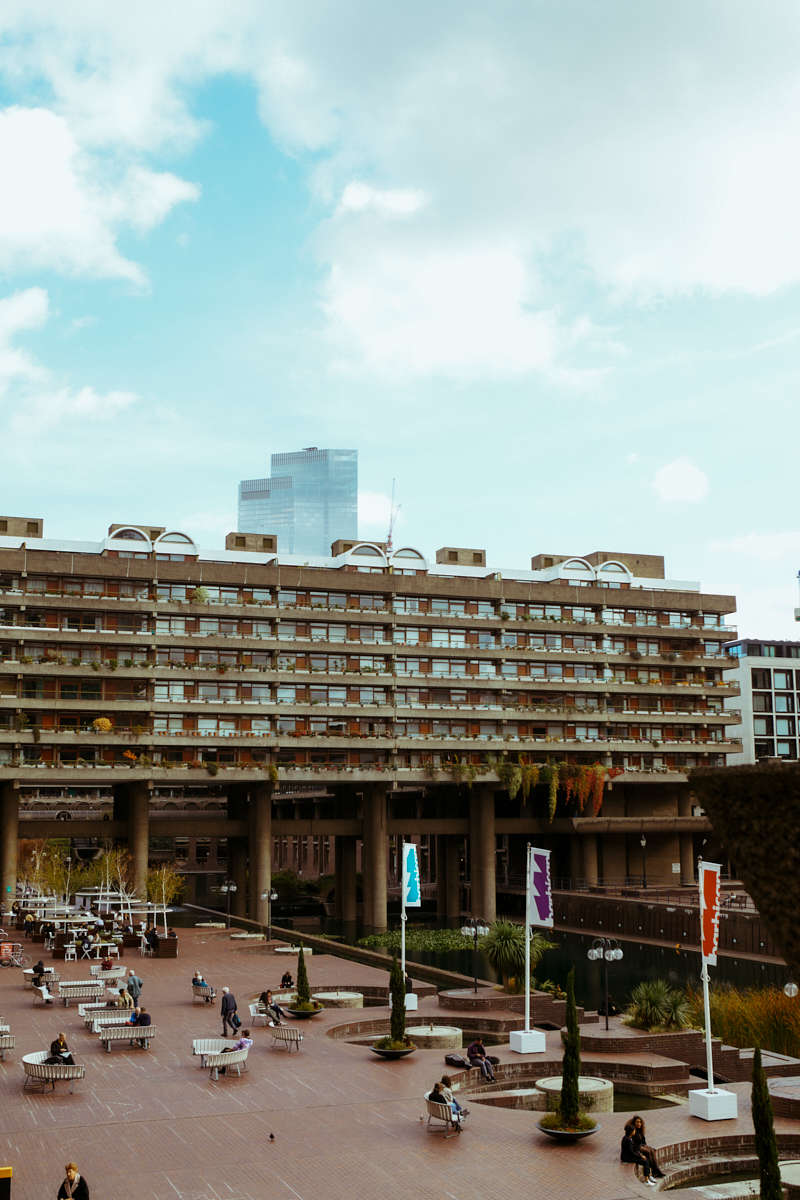 The Barbican
Housing a theatre & performing arts space, galleries, a library, cinema, a conservatory, restaurants and cafes, as well as around 2000 residential homes,
The Barbican Centre
occupies a site in the heart of the City of London that had been previously damaged during WW2.
The buildings were Utopian by design, with dwellings centred around green spaces, levelled up from road traffic and within easy reach of a busy and successful cultural centre. Grade II listed, it is one of London's most important examples of Brutalist concrete architecture.
Part 3: Tottenham Court Road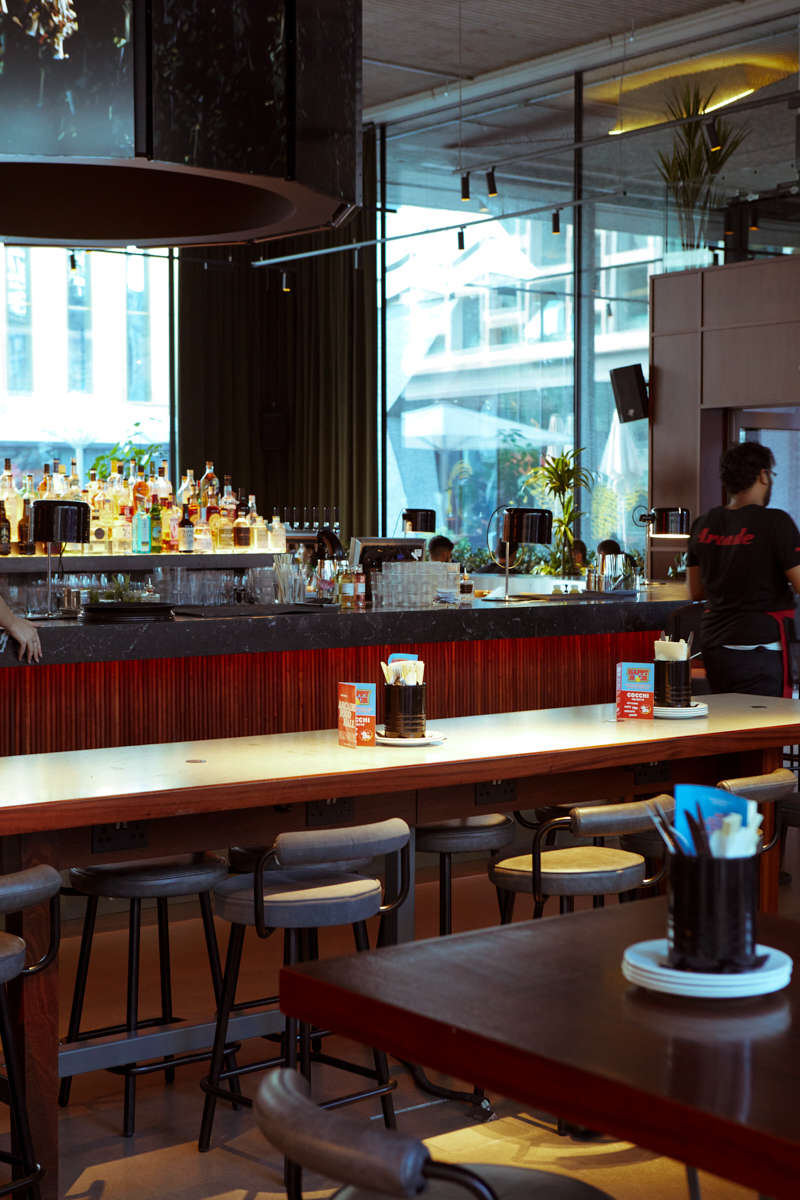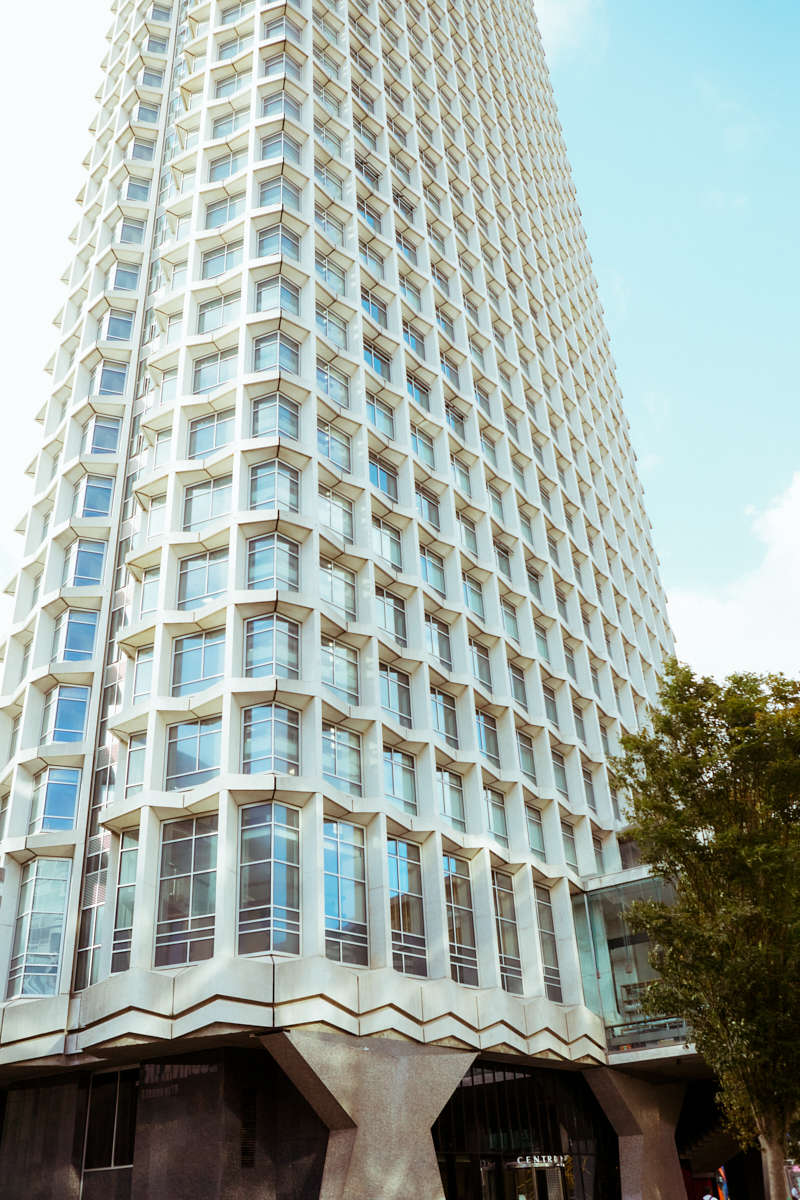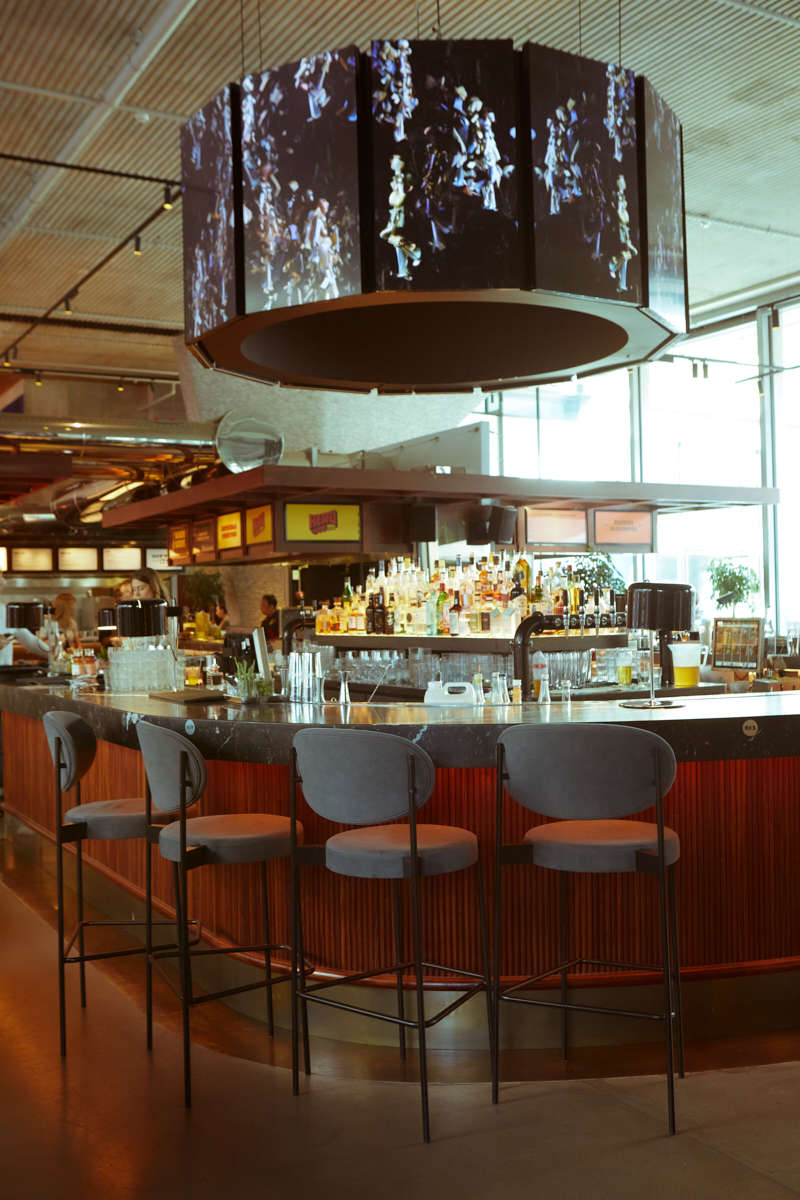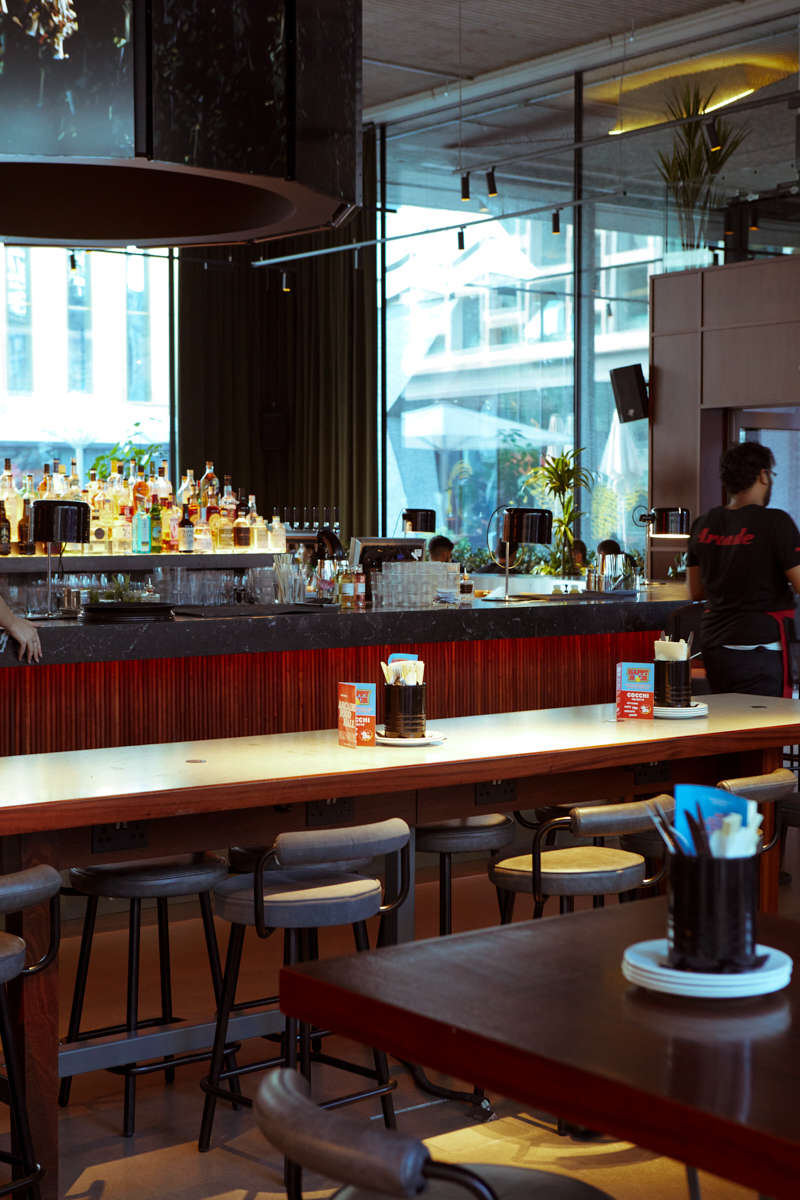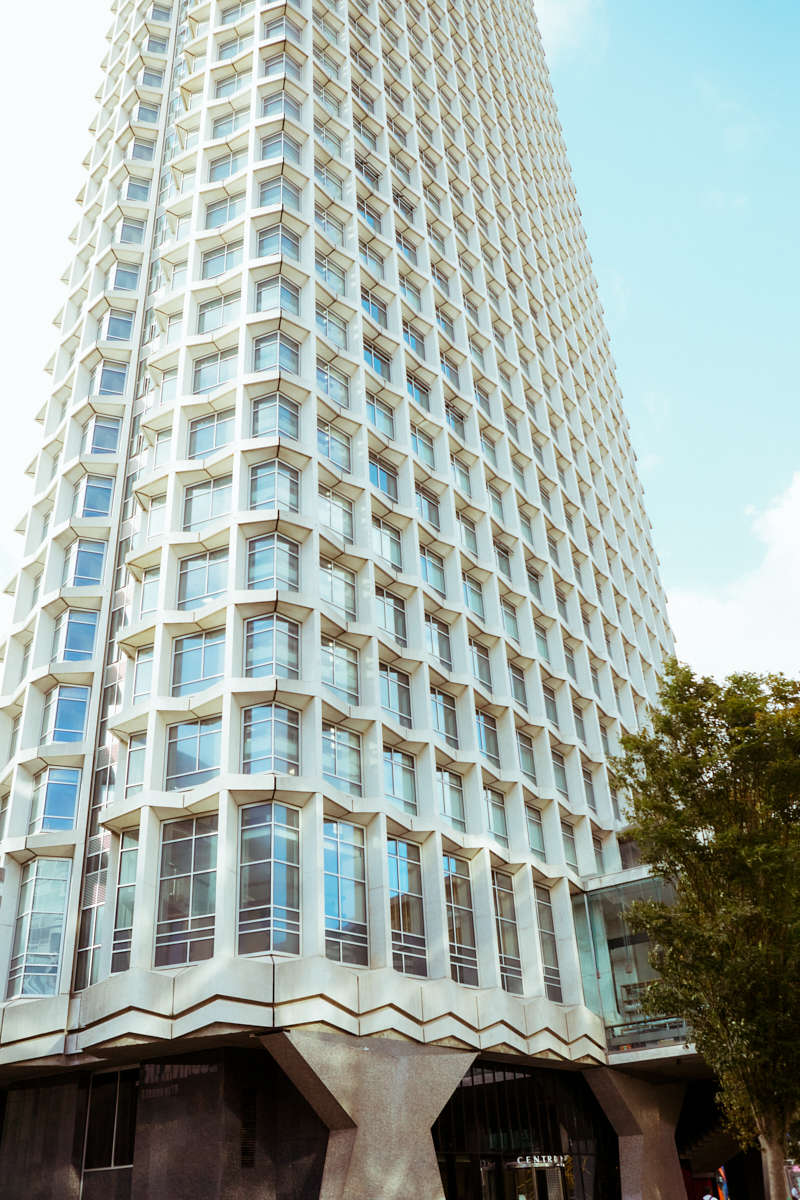 Centre Point / Arcade Food Hall

Alight at Tottenham Court Road Station and you'll emerge beneath Centre Point, one of London's earliest skyscrapers. The futuristic building is part business, part residential, and also the location for Arcade Food Hall, a central London dining destination from JKS, the restaurant group with BAO, Hoppers and Lyles to their credit.

It's a slick affair, busy and entertaining, and we hear the East London taqueria Sonora's is about to join the rosta, which makes it even more worthy of a visit.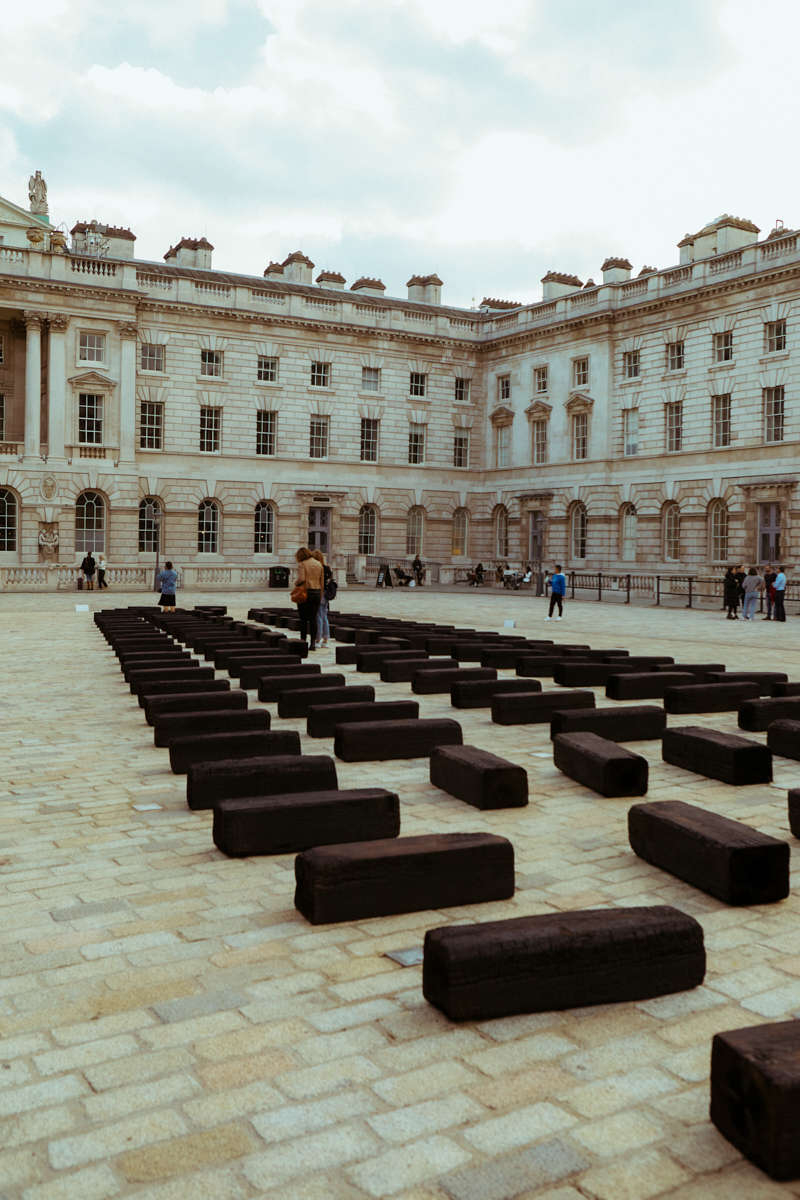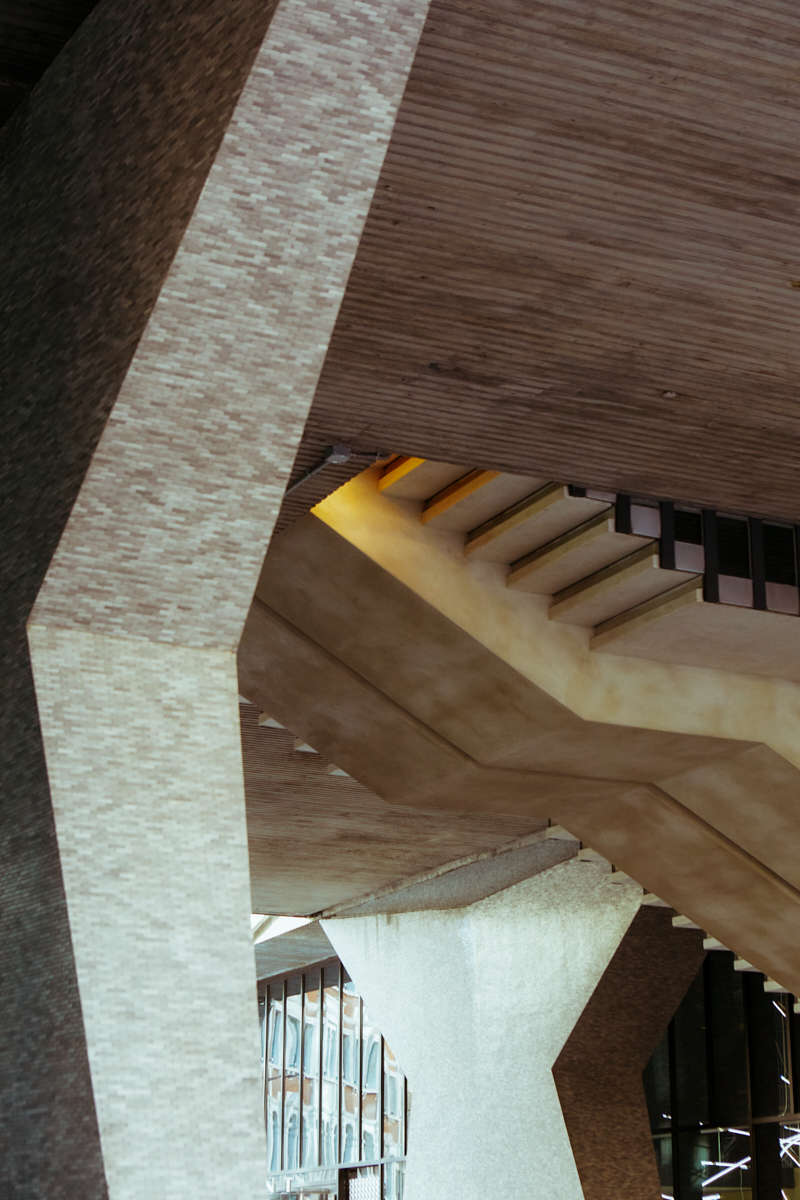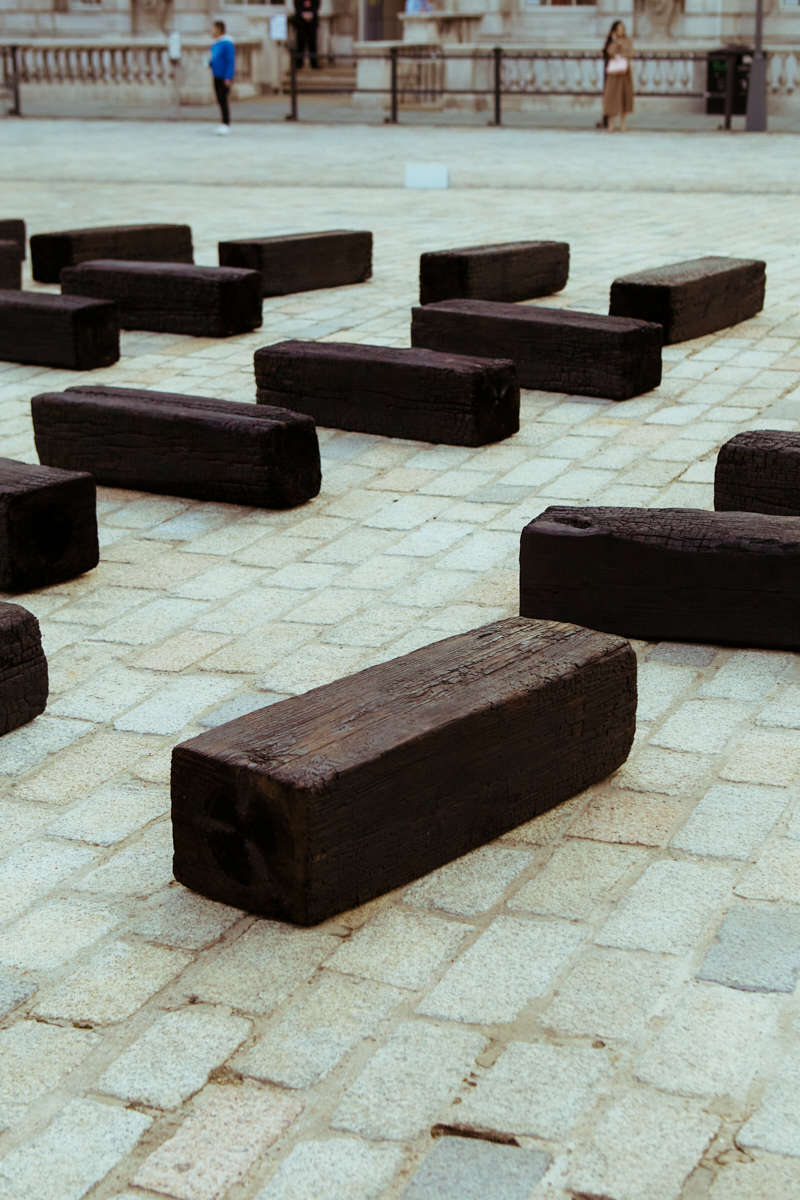 Helen Saunders at The Courtauld, Somerset House
Opening mid October,
The Courtauld
will be showing the first dedicated show to British artist Helen Saunders in 25 years. Part of the Vorticist movement, Saunders and her contemporaries attempted to relate art to industrialisation, and her work captured the dynamism of modern urban life in a rapidly changing city.

Helen Saunders: Modernist Rebel will showcase a remarkable group of 18 of the artist's drawings and watercolours from this pioneer of British abstract art.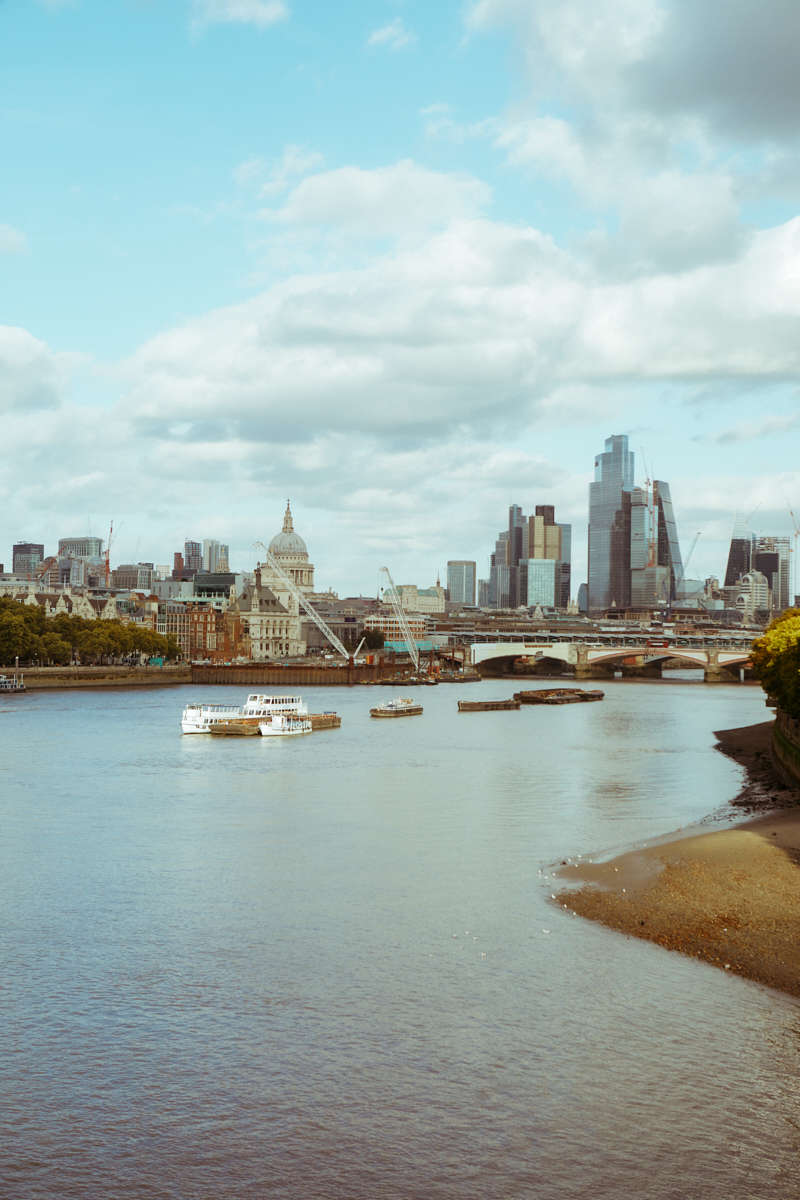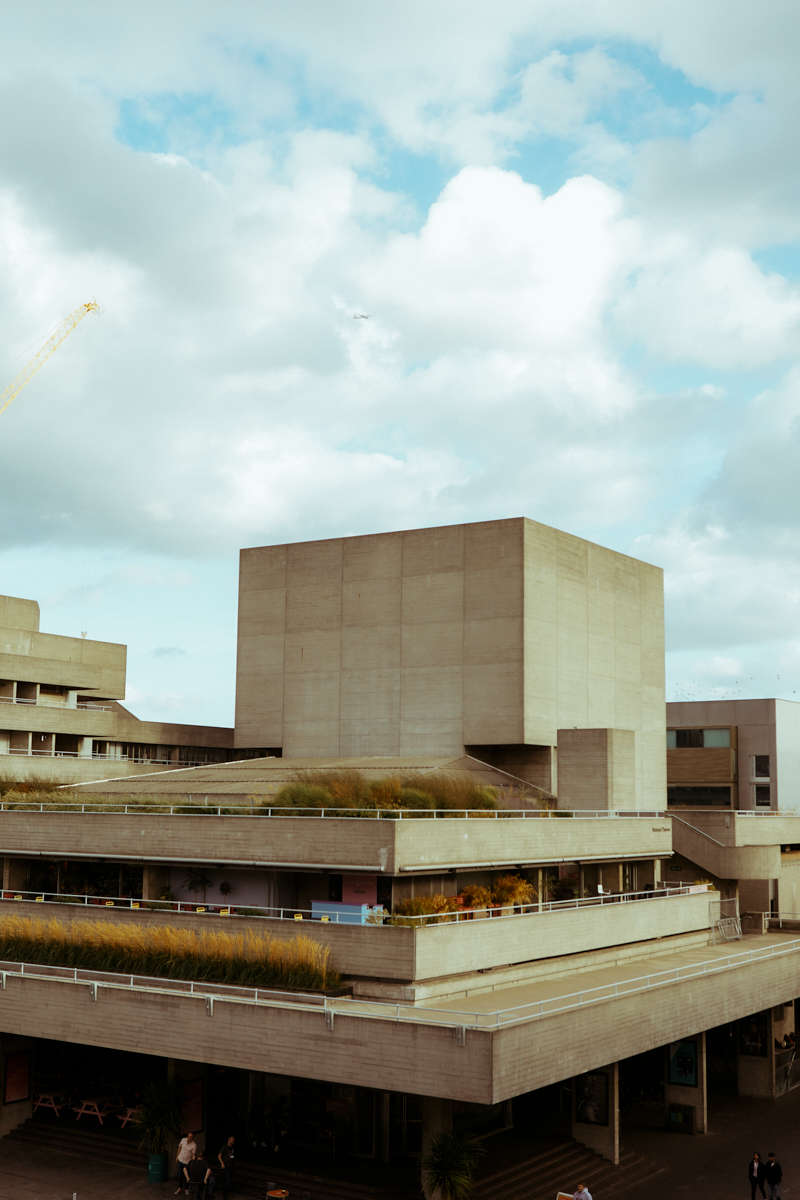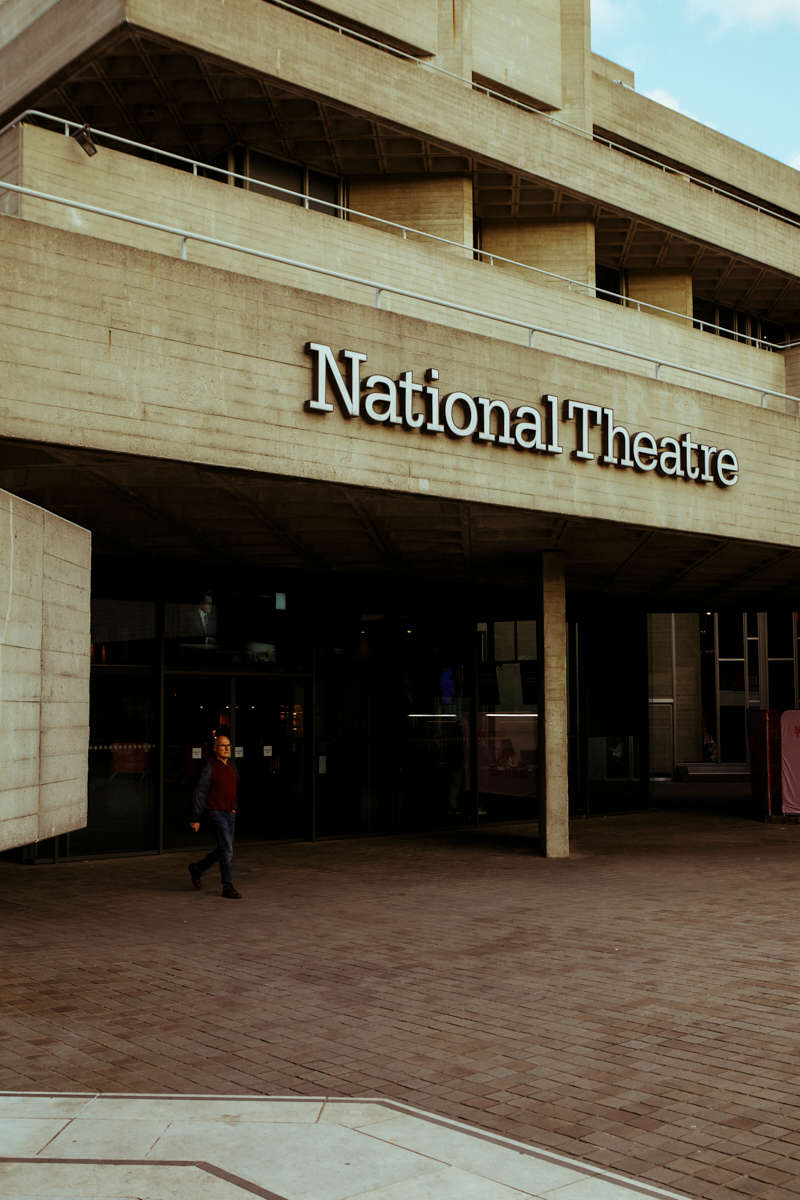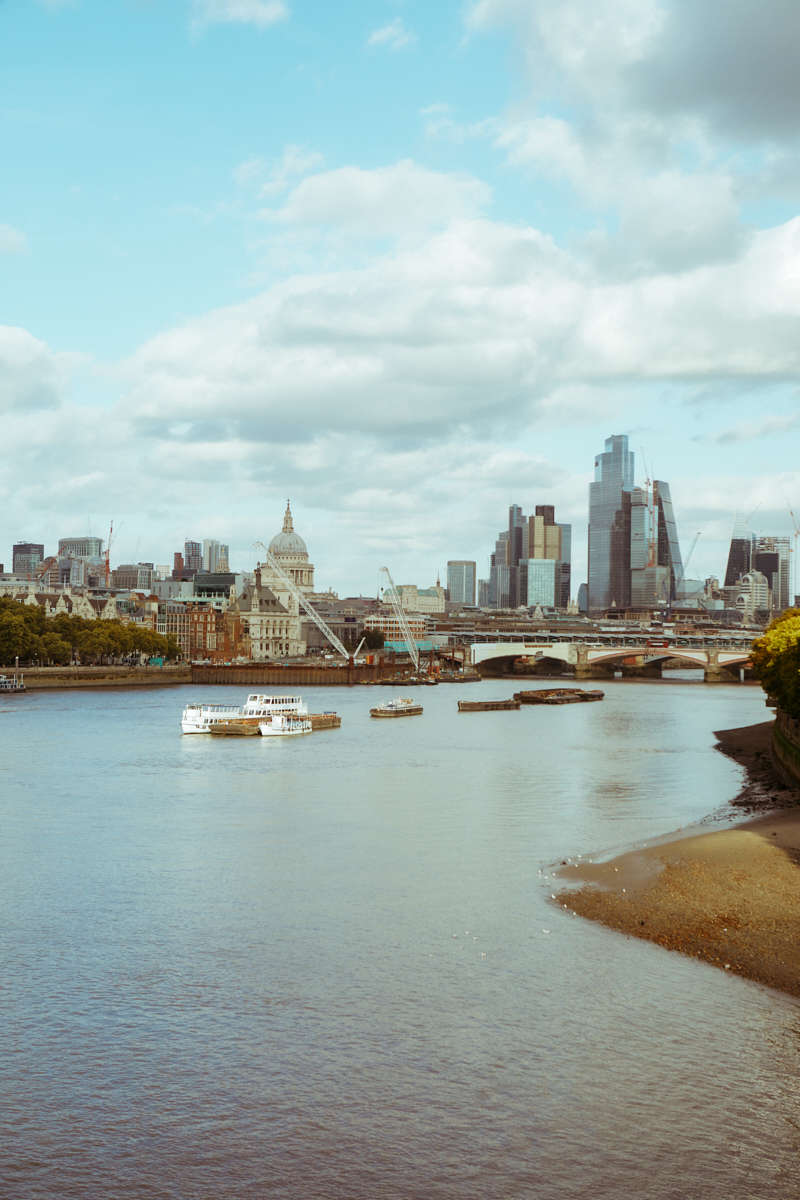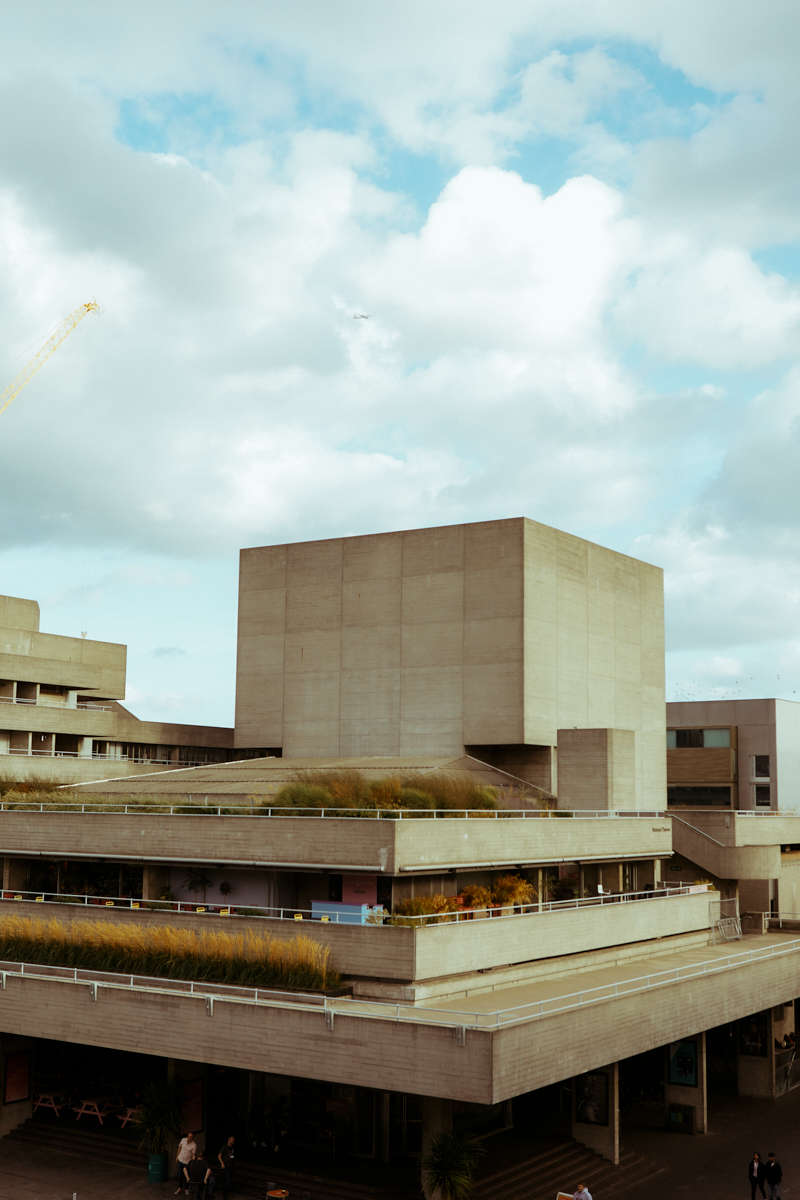 The Southbank Centre

Having drawn comparisons with both Le Corbusier and a nuclear power station (credit again to Charles III, ever the fan of concrete modernism), this gigantic building on London's Southbank homes one of our three National Theatres, three stages, restaurants, a theatrical bookshop and an open air production space.

The view from Waterloo bridge across the Thames to this monolithic building is always incredible, though made more so when the evening light lands on its concrete surfaces just so.
Leave a comment