The artist behind our scent illustrations...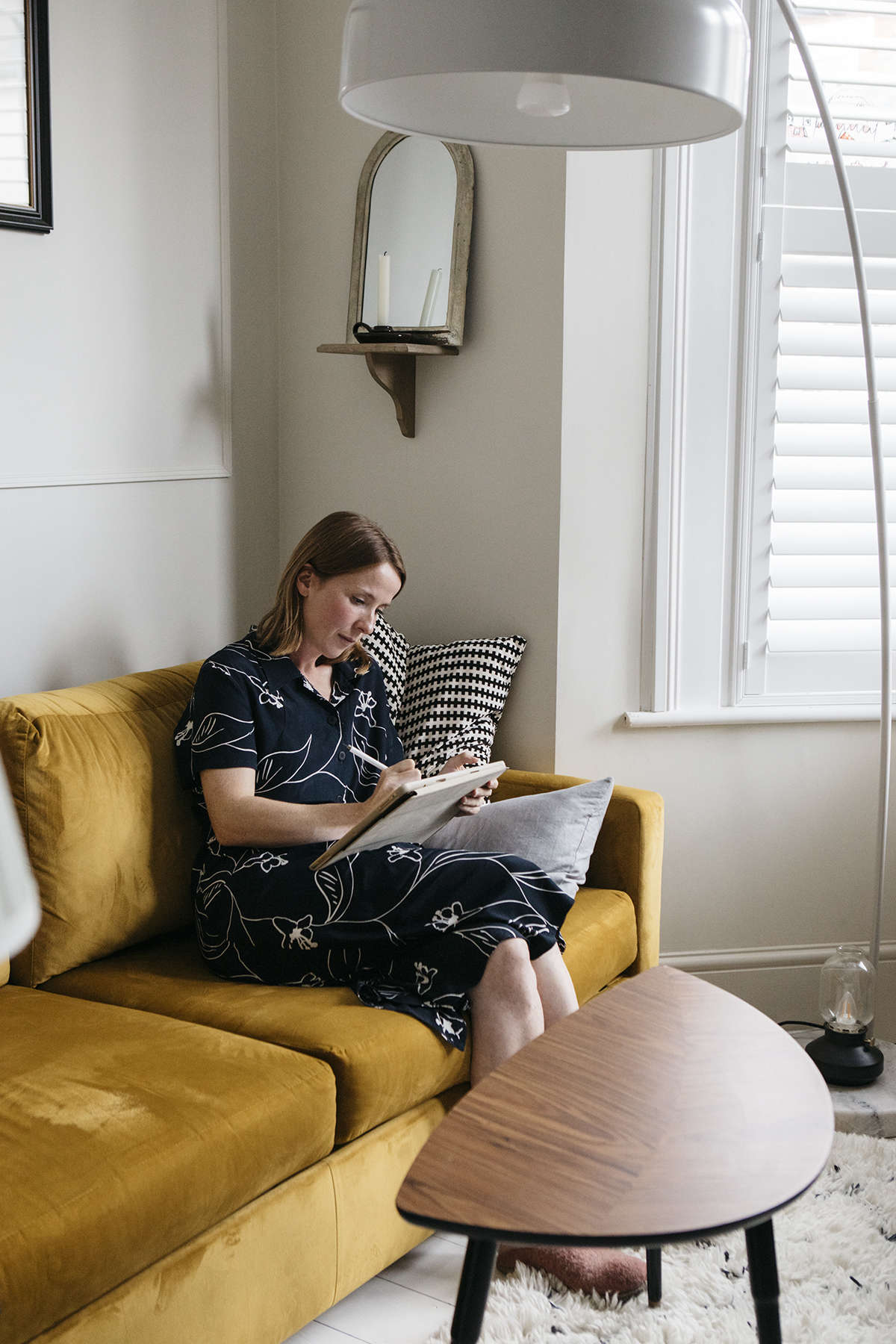 London based illustrator and graphic designer Kate Prior's creative illustrations are often characterised by bright, eye-catching colours and stylised through bold, whimsical shapes that play very well into humanising the F&B and fashion industry that she often works with. Kate's talent in visualising a friendly face for food and fashion has seen her works featured and commissioned by Google, Apple, The New York Times, The New Yorker, Urban Outfitters amongst many other icons you are sure to have seen across the streets of London.

When lockdown was first introduced, Kate entered a new chapter in her life where she and her partner had just moved to their new home in Leyton, East London. Unfortunately, the lockdown made it difficult for the pair to acquaint themselves with their new neighbourhood. To keep themselves occupied, Kate's partner, Ugo, bought a pizza oven for their new space . The pair found amid the gloom of lockdown, an inspiring way to meet their community – by sharing their love for pizza. What was initially a new pastime would eventually turn into a fulfilling side hustle for the pair. Thus began their new brainchild named "

Short Road Pizza

".
We spoke to Kate about what it means to adapt to the new normal and how best to establish a healthy work-life balance.
Kate has been a friend of ours for a while, so naturally we jumped at the chance to work with her on our latest project.
Earl of East Meets Kate Prior
Tell us a little bit about yourself, what were some memorable moments that led you to your current career here in London?
I'm an illustrator based in London. I design characters, lettering, branding and animations for a wide range of clients across the globe including Google, Apple, The New York Times, The New Yorker & It's Nice That.

I started by designing gig posters after uni in Leeds. I then landed a role in my mid 20s as an in-house illustrator for Urban Outfitters where I worked for almost 5 years. That provided me with loads of briefs and opportunities to develop my style and tone within an industry I felt passionate about.
As a seasoned veteran in the independent creative industry, what advice do you have for the younger creatives in terms of getting respect for their work?
"Stay true to your voice and let your personality shine through your work I'd say keep an eye on trends within the industry but don't be a slave to them. Don't be shy about showing your work via social channels etc."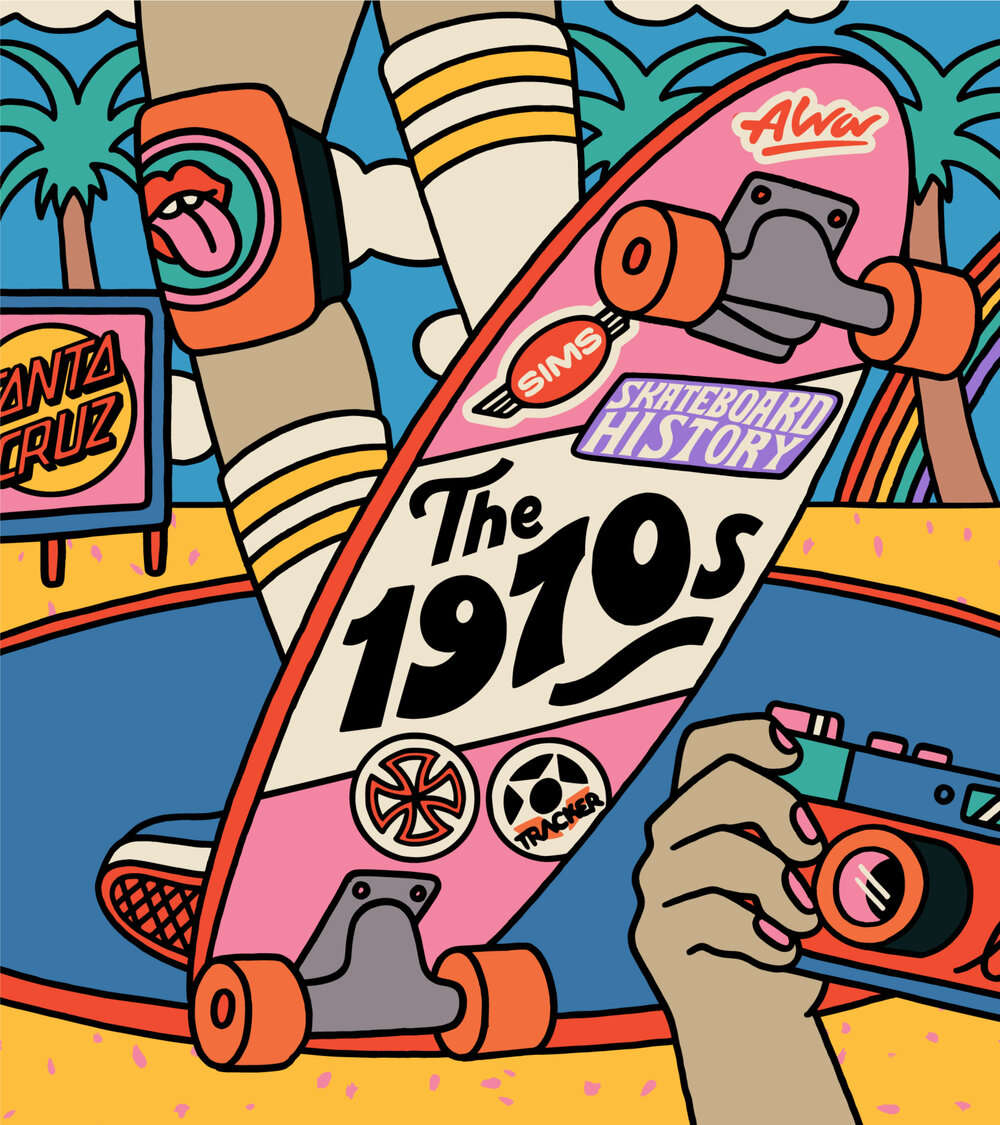 Shredders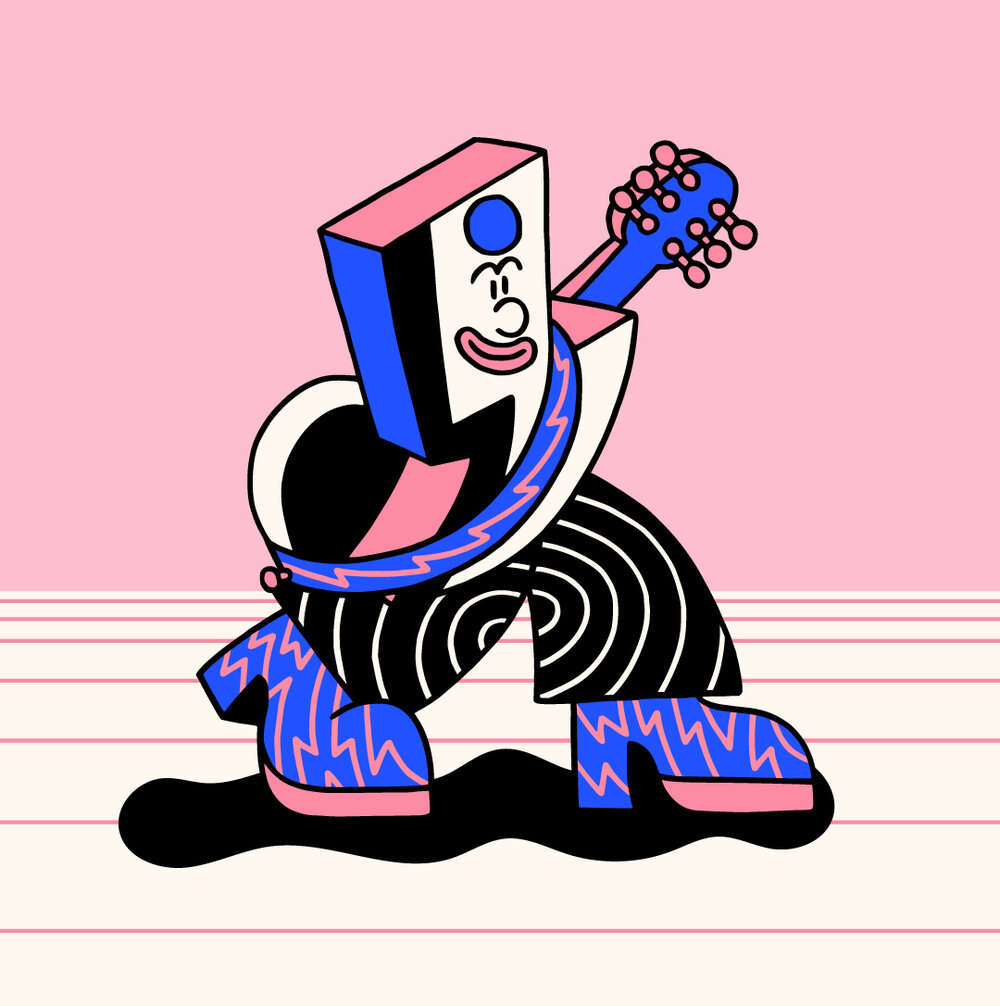 Openair St Gallen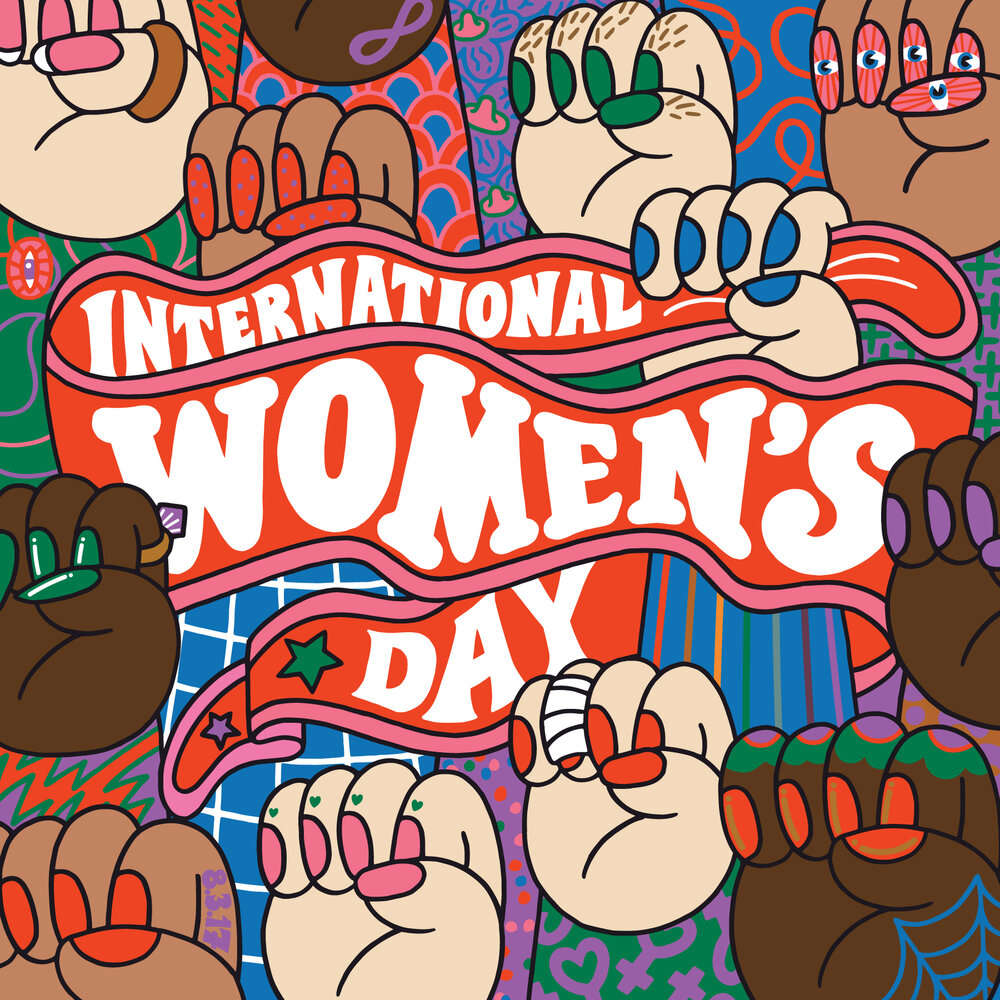 It's Nice That
Kate, your journey as an independent illustrator started from Tumblr, what platform do you think needs more recognition, where people should hop onto more to discover up and coming artists?
I really love Adobe's 'Behance' platform. I've discovered so much great digital art there from artists with such a small following. I've also got some cool jobs from there as it seems art directors, especially in Europe and South America use the platform to find creatives to work with.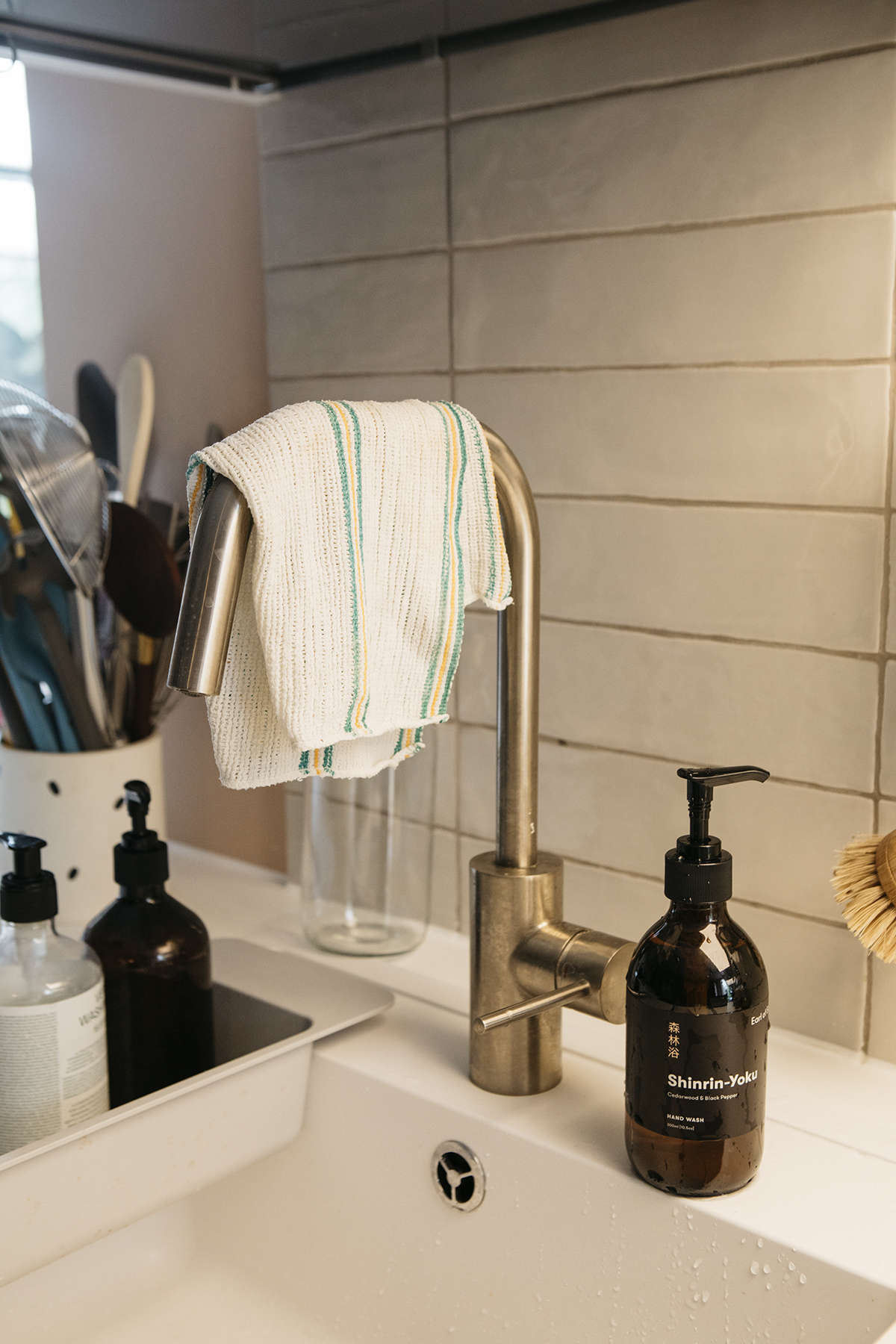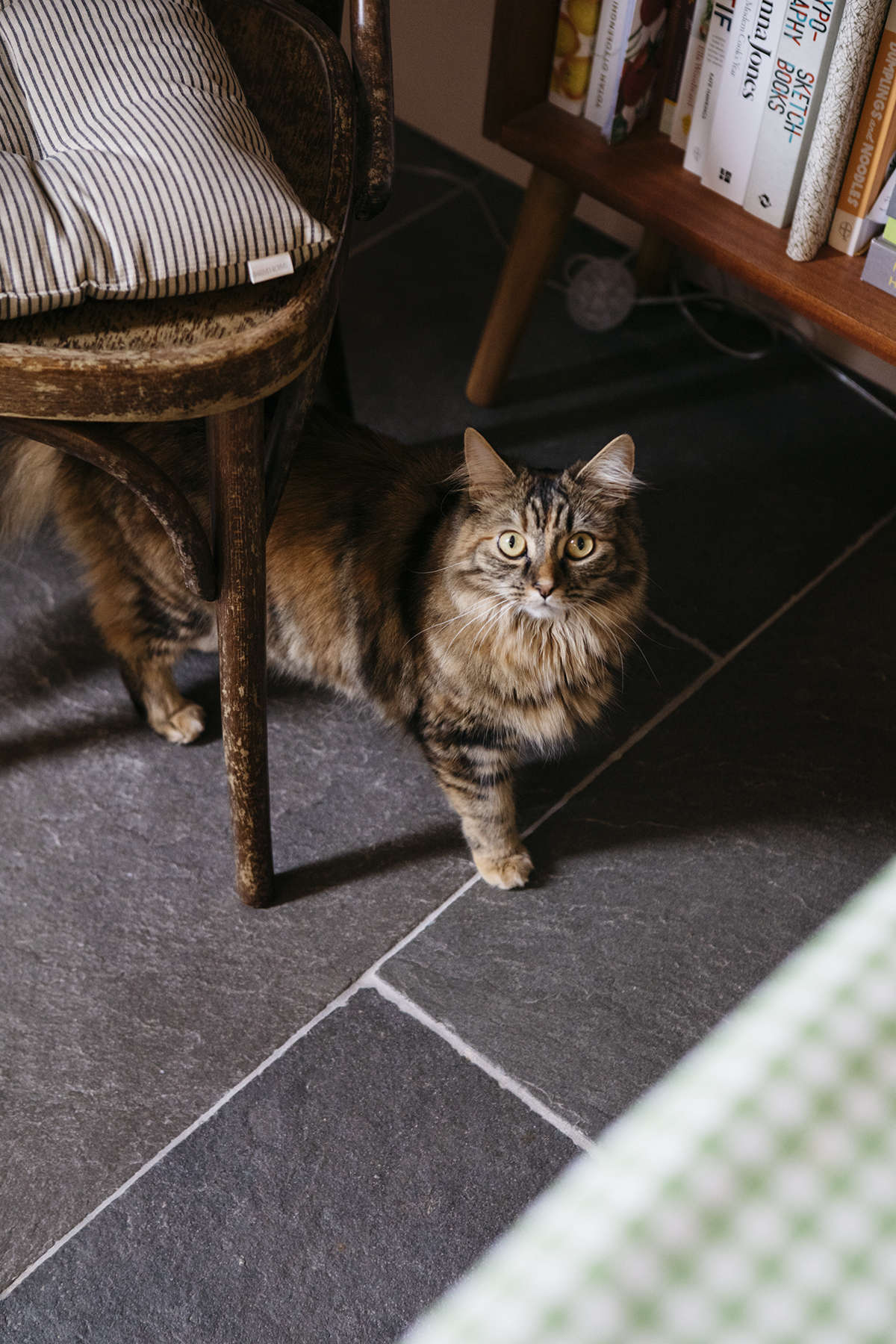 In your previous interview with 'It's Nice That', you mentioned your personal project of developing typefaces. What are some typefaces that you often use and inspire your designs?

I only ever use typefaces if the client requests it. Otherwise all lettering is bespoke. It's a rule I made for myself at the beginning of my creative career. I think lettering carries as much energy and emotion as illustration, so to finish an illustration and then just slap a typeface by someone else over the top of it just feels wrong to me and my practice. The elegant Earl of East typeface suited this project particularly well as the illustrations are designed to be simple but bold.

Life as a freelance illustrator must mean a lot of time spent working at home. How do you organise and curate your living space so that a healthy work / life balance is maintained?

I must admit I do feel happier and more creative when my space is tidy, but achieving that isn't always realistic. I don't have a dedicated work space at home but I'm able to make a comfortable space that I like to work at, at my kitchen table. I used to draw everything by hand on tracing paper and scan it in, but now I draw everything on my iPad so my set-up has become a lot more compact with fewer excuses for mess. I make sure I finish working at a decent hour (6/7pm) and pack everything into a drawer for the evening.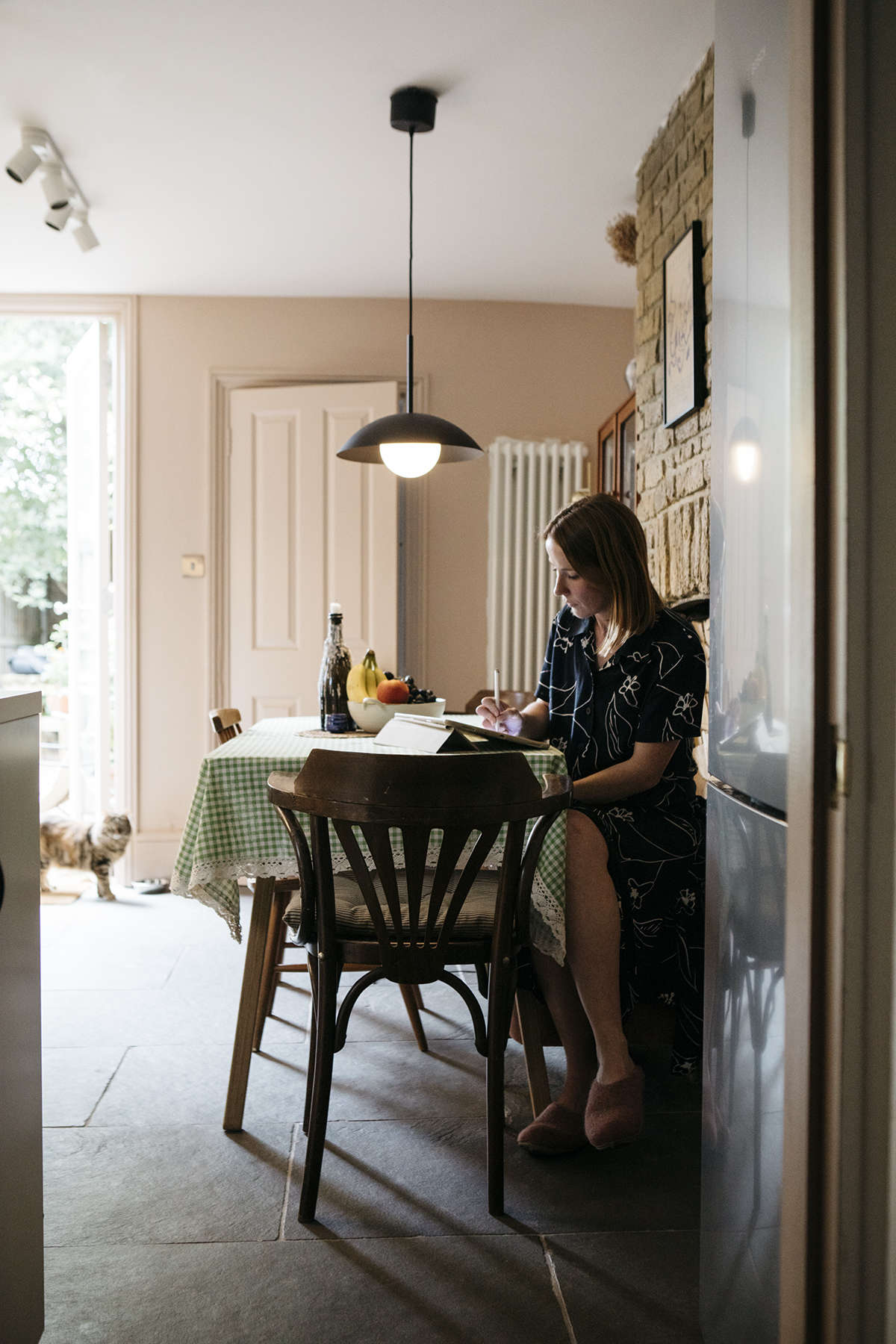 What are some items / decorations you have at home which you regard as essential to your lifestyle in terms of inspiration and productivity?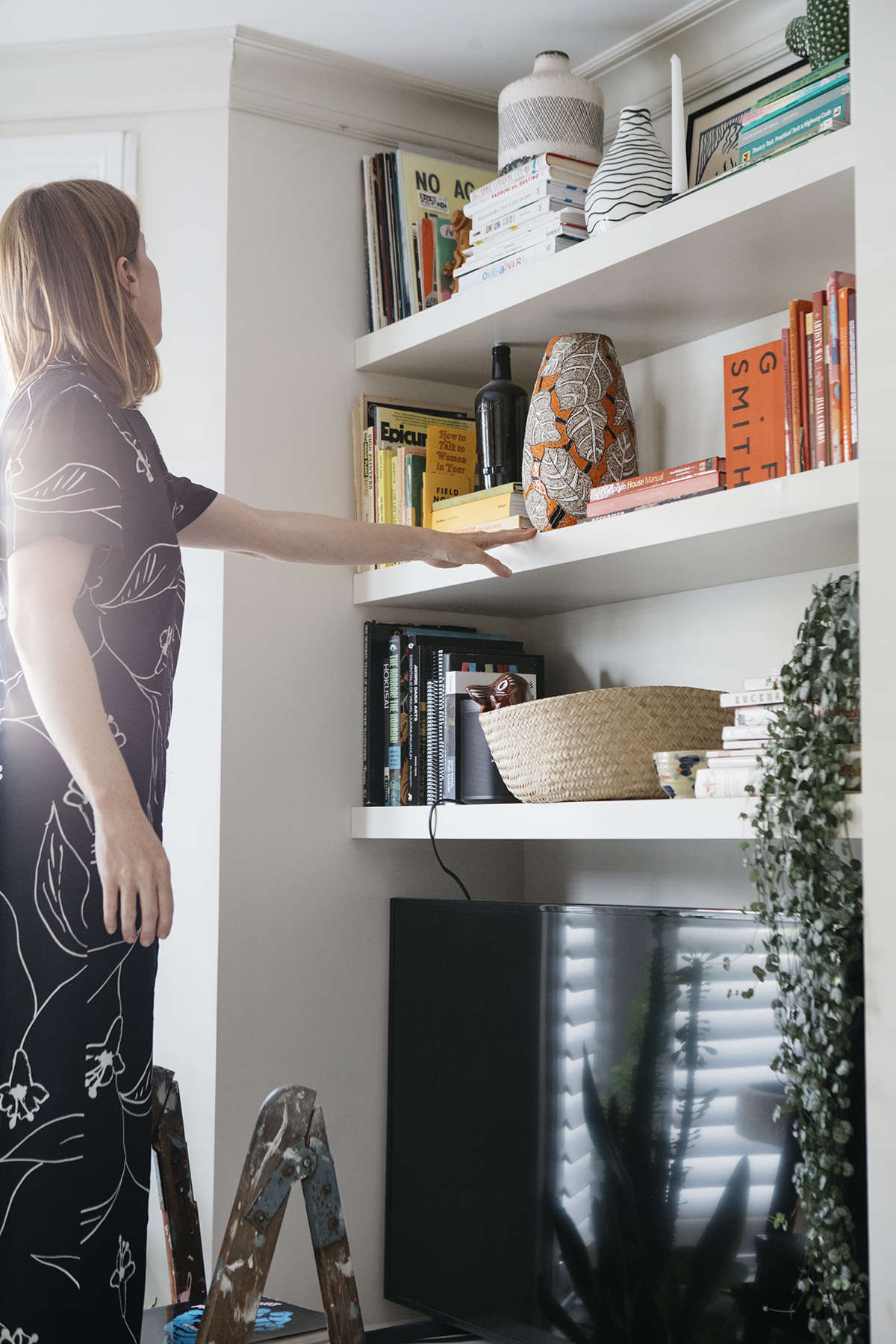 "I've been collecting art books since I was a teenager and they always help me to feel inspired when I'm stuck. I make sure they're accessible wherever I live and work."
Do you have any rituals you swear by?


They're quite basic rituals but I shower every morning and wash my hair. There's something about standing in the steam of the hot water for 10 minutes that helps me clear my head, mentally and physically. I also allow myself enough time each morning to get back into bed with my coffee and read the news.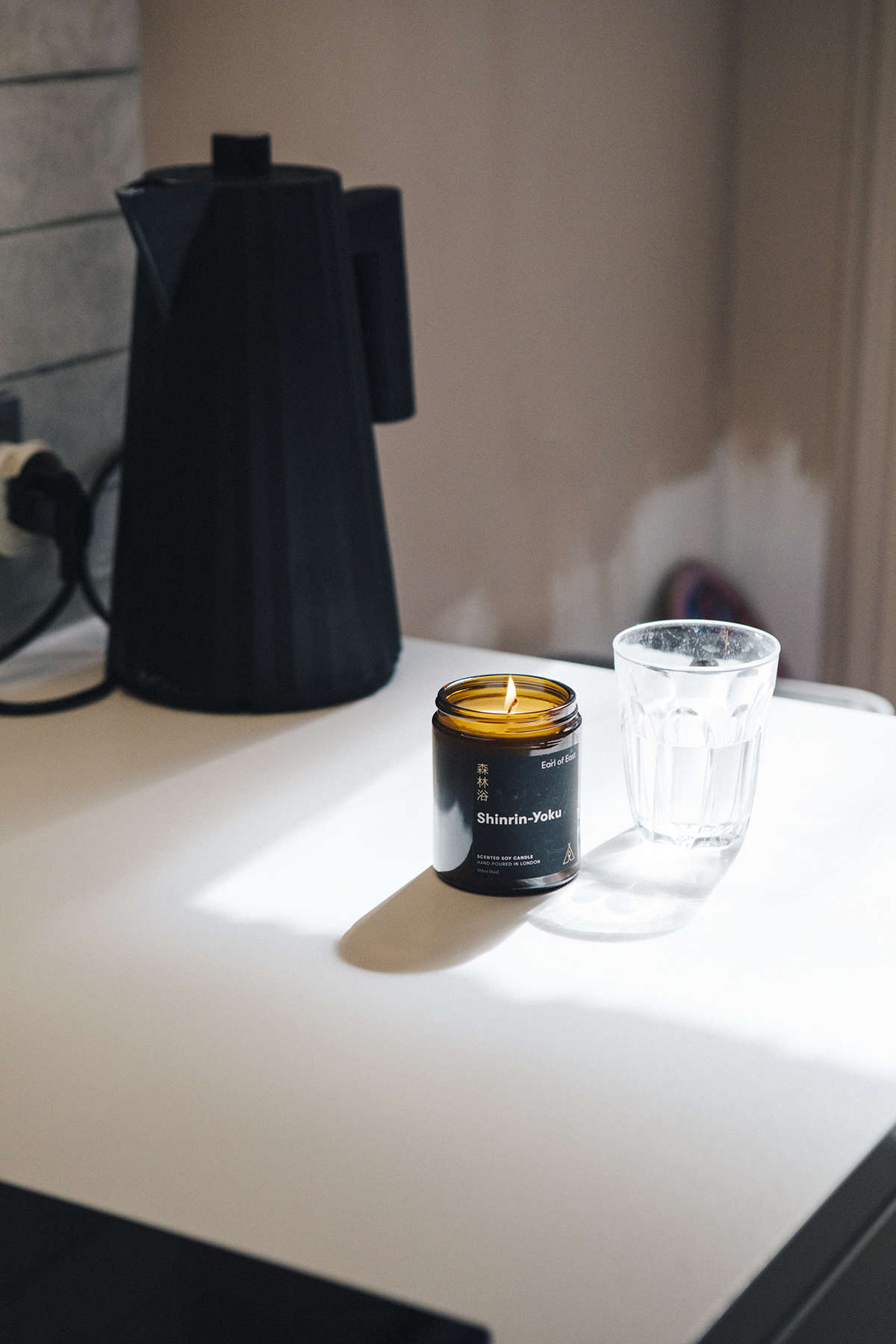 What are your favourite scents and why?

I like my scents musky and smoky. I like scents that remind me of walking through a garden on a rainy evening and seeking shelter in a house that has a fire on the go. My favourite Earl of East scent is Shinrin-Yoku.
In your recent trip to Italy, what were some of the rituals or parts of culture that you particularly enjoyed?

I love that it's so hot in summer that you're forced to just slow down and take it easy. Regular dips in the sea keeps you refreshed. Heading inside at mid day for lunch at Nonna's apartment - where the terrazzo and marble keep the temperature cool. The constant meditative hum of the cicadas in the maritime pine trees. Late dinners outside and even later gelato for the midnight stroll home.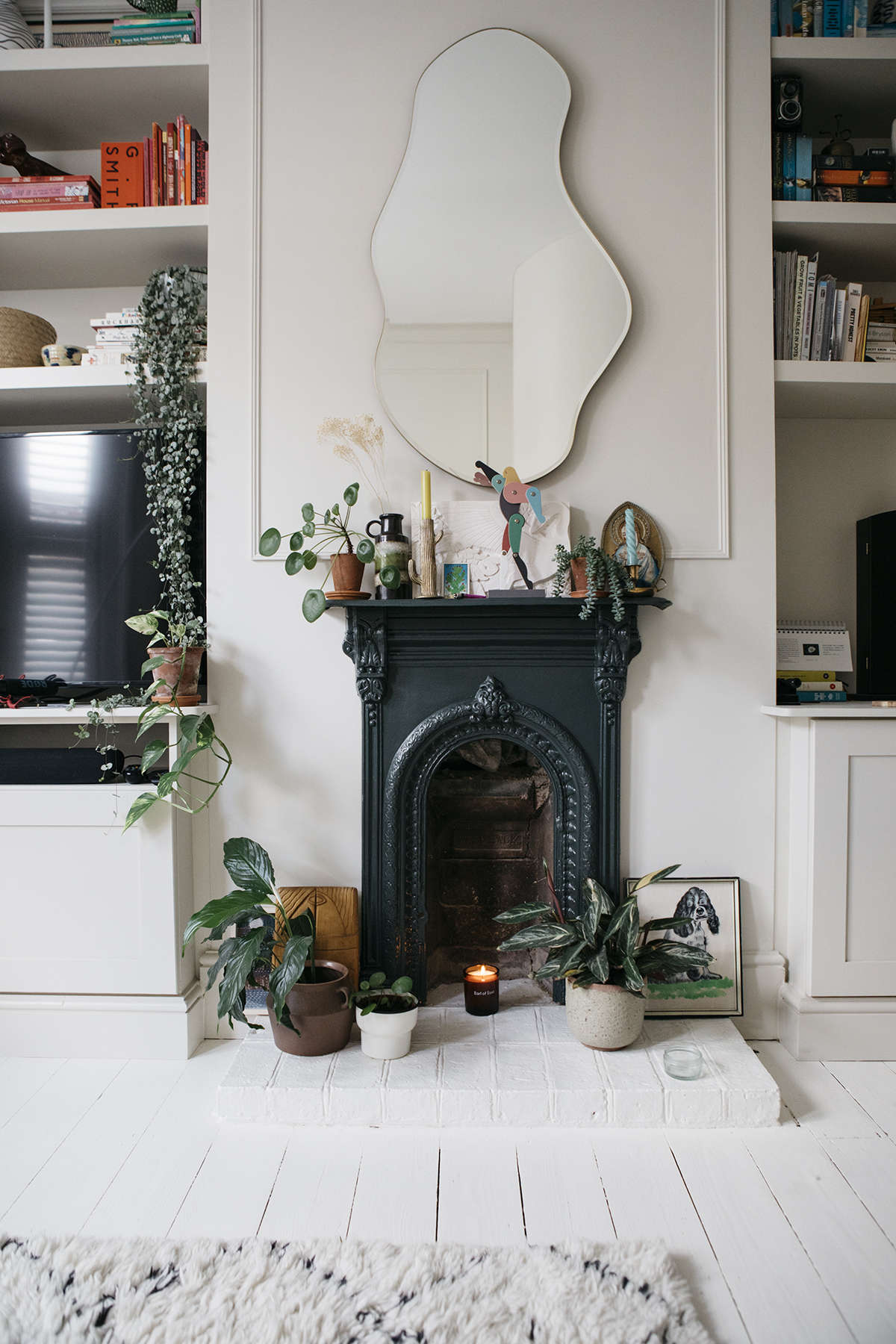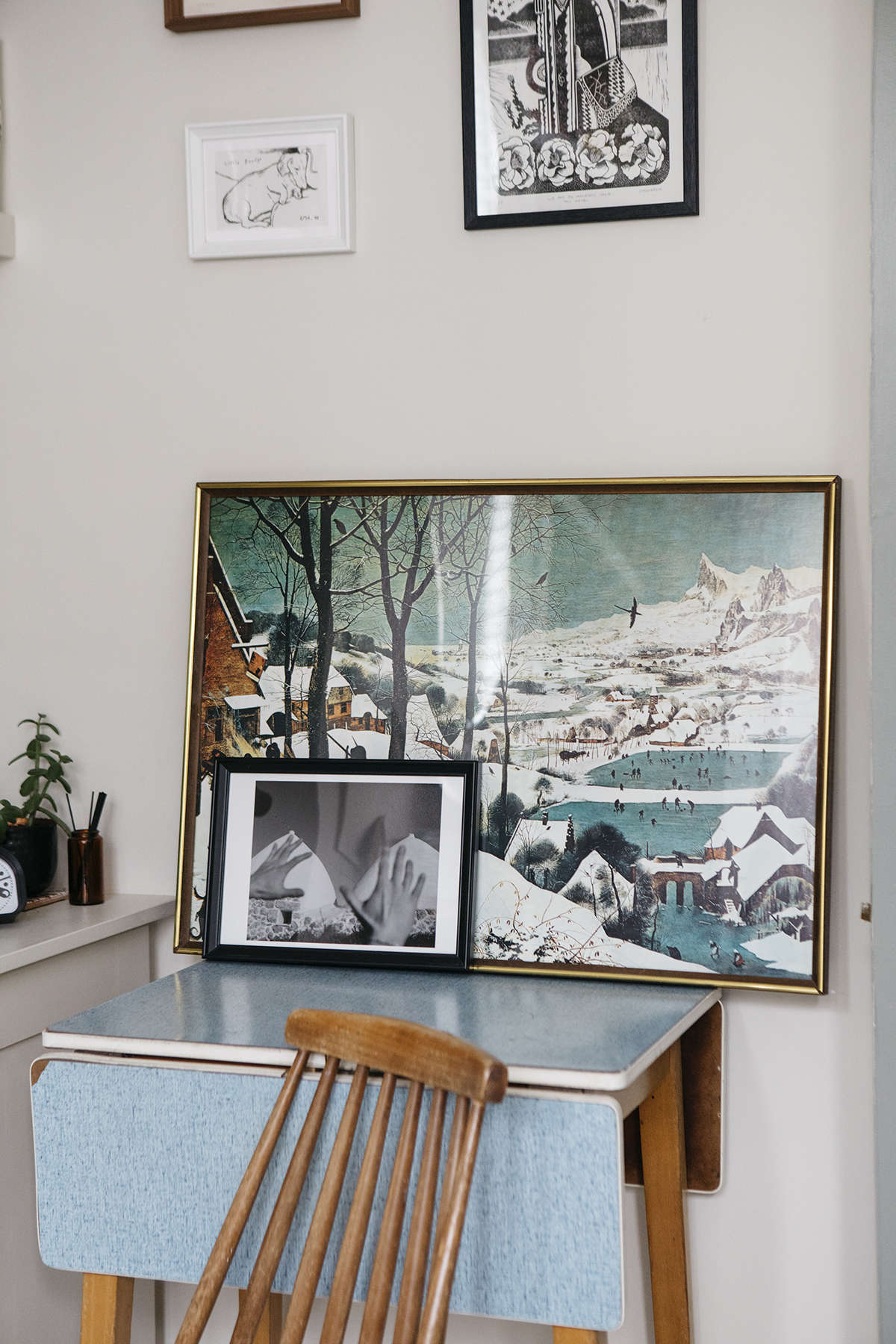 If we were new to London, how would you spend the day with us?
(what to do or where to go?)

We would meet at Kings Cross station and head to Coal Drops Yard and check out the goods at Earl of East of course! I love walking in London so we would catch a train to London Bridge, grab a Monmouth Coffee then start to walk along the Southbank to take in some of the iconic views. We'd go up through St. James Park then through Hyde Park along the serpentine. After we head back to Leytonstone where I live, get some delicious dim sum at Panda on the high road then get a nightcap and maybe watch some live music at the Filly Brook.
Besides your amazing side hustle
Short Rd Pizza
that was launched during lockdown, what is another type of meal you enjoy cooking?

I love the ritual of preparing a Sunday roast. It becomes really relaxing as there's not often much to do on a Sunday afternoon so you can take your time over it. Being English it's been a weekly staple my whole life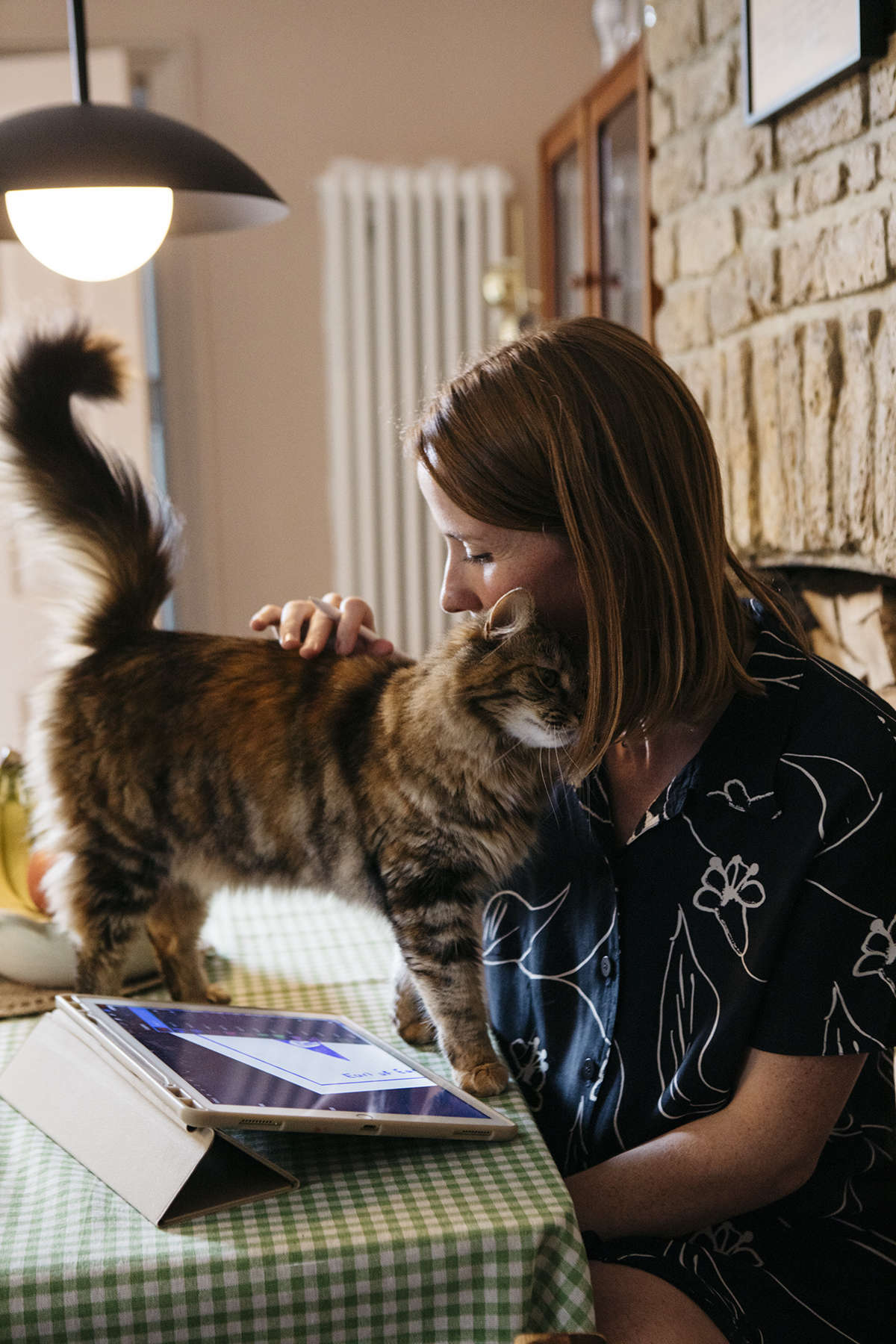 Early bird or night owl?
Former proud night owl but recently transitioned to early bird!

Artists that inspire you?
Currently the artists behind Push Pin Studios

Favourite part of London?
Wanstead Flats

Which holiday/season do you enjoy the most?
Autumn

Three most essential items in your life?
iPhone, Toothpaste, Coffee
Earl of East x Kate Prior
Earlier in the year we reached out to Kate about visualising our core line of scents.
If we know anything about Kate, it's that she would breathe new life into the personality of our scents.
Our personal favourite is the worship of cherry tomatoes displayed on classic Ionic columns, inspired by the beauty of Greece that is Greenhouse.





If you enjoy these new and whimsical designs, they are available on our latest T-Shirts and Air Fresheners which are now available in-store and online!
SHOP NEW EARL OF EAST
Leave a comment