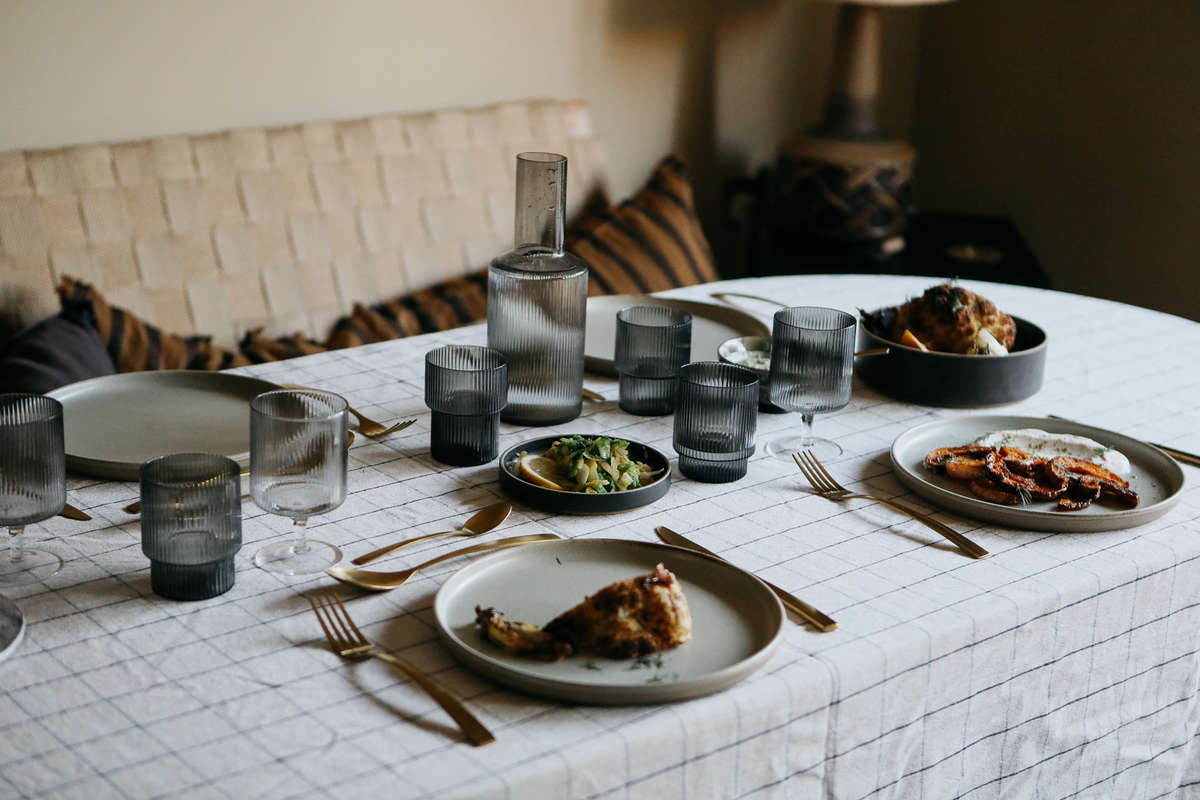 Though the term has been around since the 1960's, Tablescaping has really only been present in our consciousness for the past few years thanks to the likes of Laura Jackson and Anna Jones, becoming even more relevant whilst looking for ways to elevate and celebrate our many meals spent at home due to the years restrictions.


Whether it's been takeout pizza, a perfect baked potato and beans, or you've gone all out with Le Cordon Bleu, there's never been a better time to amp up your table setting. There's a few go to's for us when setting the table, though by no means are they rules, merely a little festive inspiration.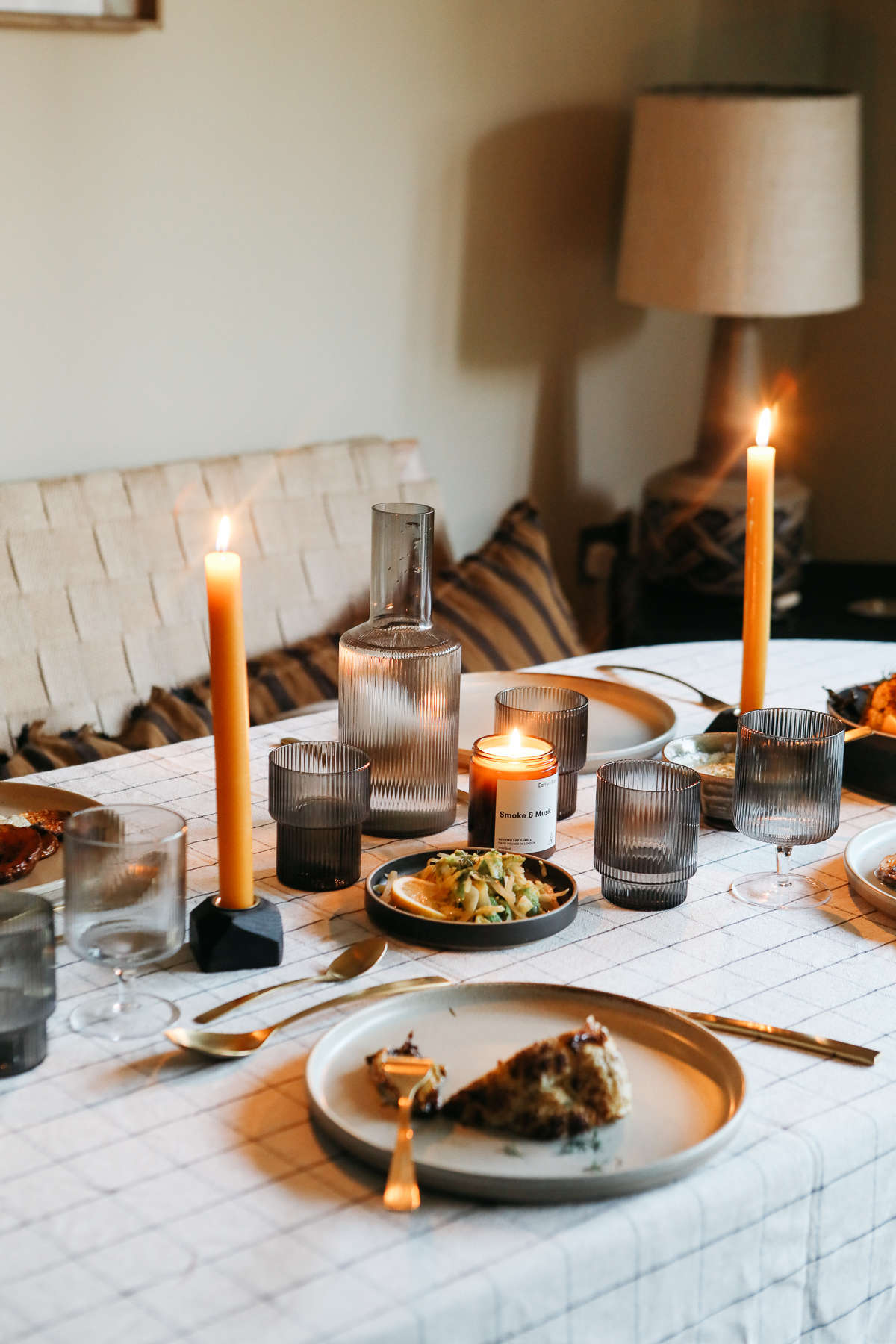 Tablecloth
A tablecloth brings a clean look to the table as well as updates any tired looking tables. It doesn't have to be expensive either, why drop by your local fabric shop and use a length of something that suits. Make it rustic, keep the raw edges.
Glassware
Very, very important! Mix and match is good, as is the perfect pairing of Ferm ripple glassware for wine and water. We're also a fan of a myriad of coloured retro glassware.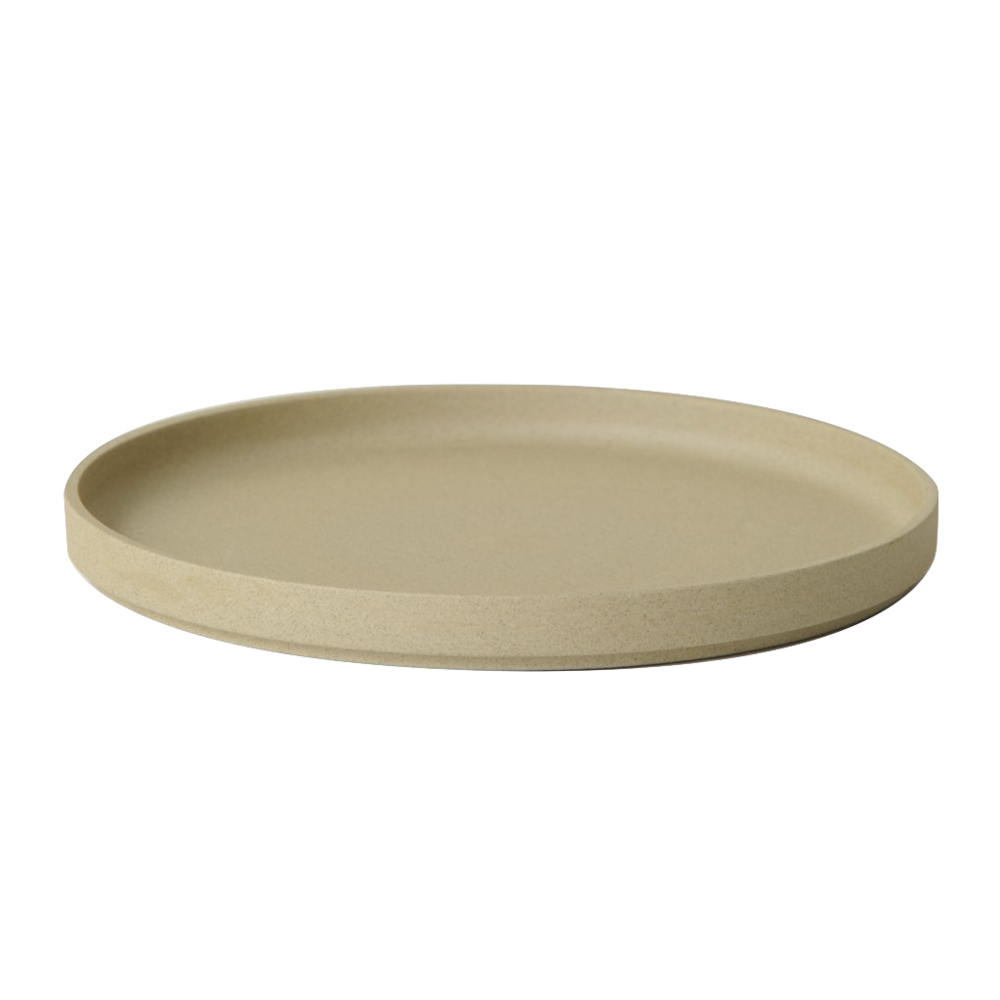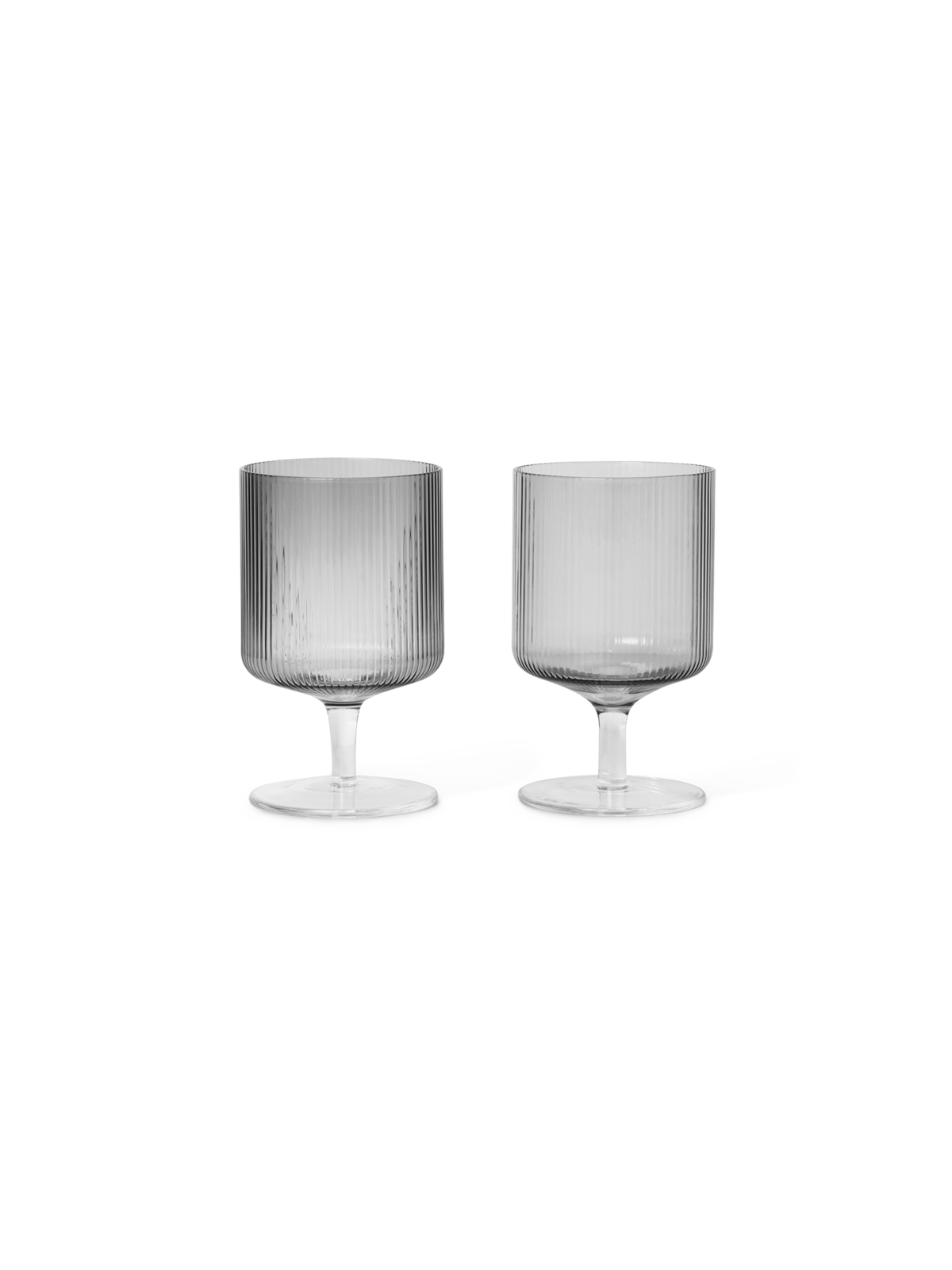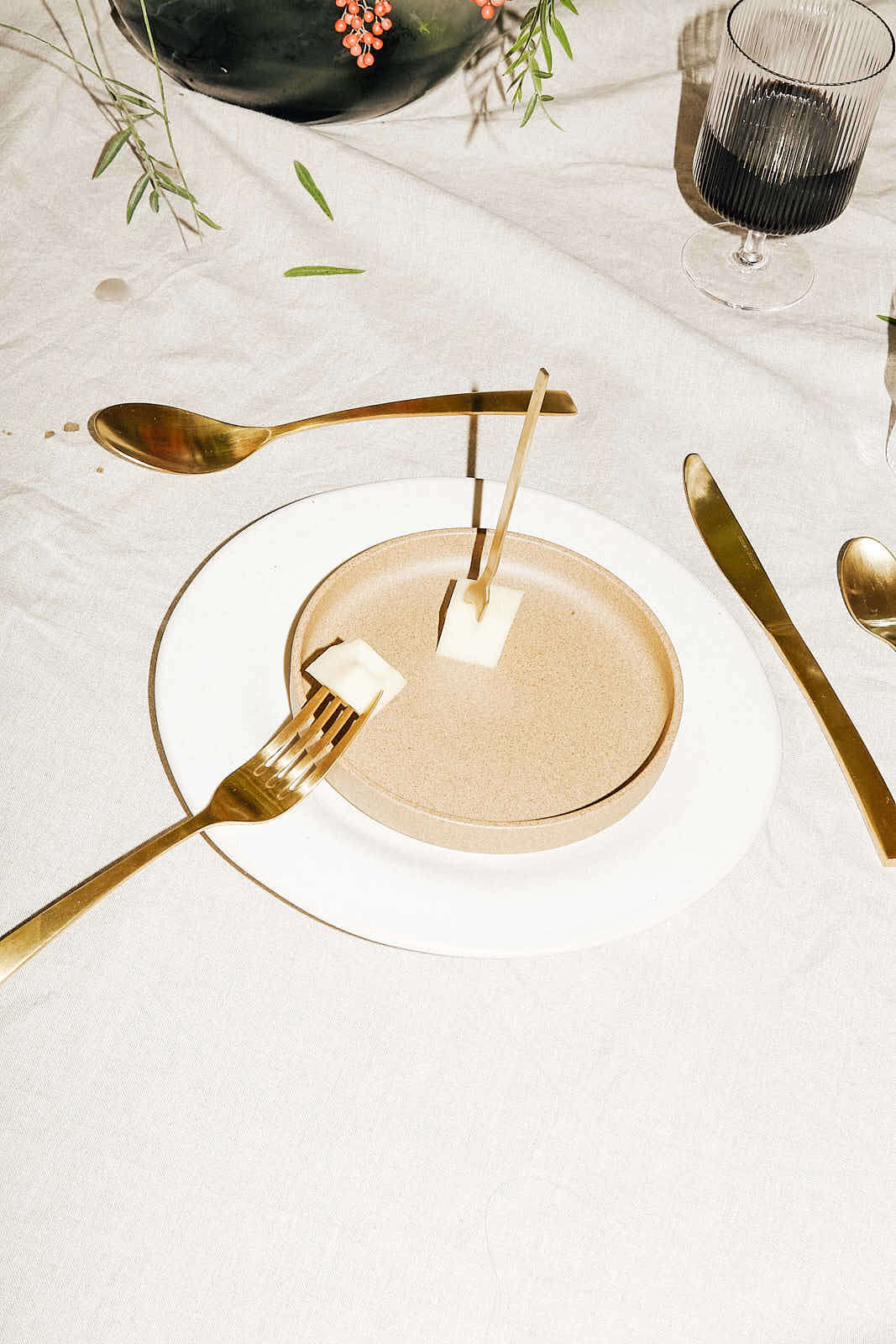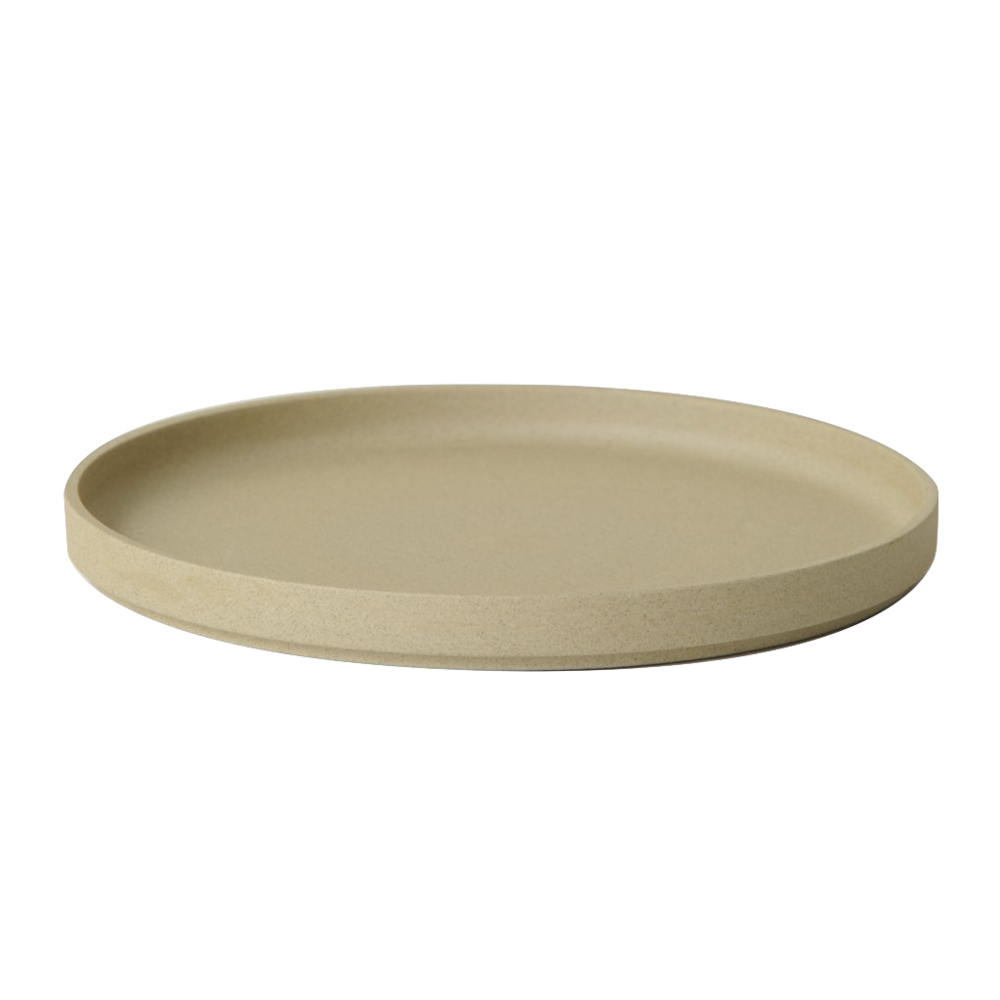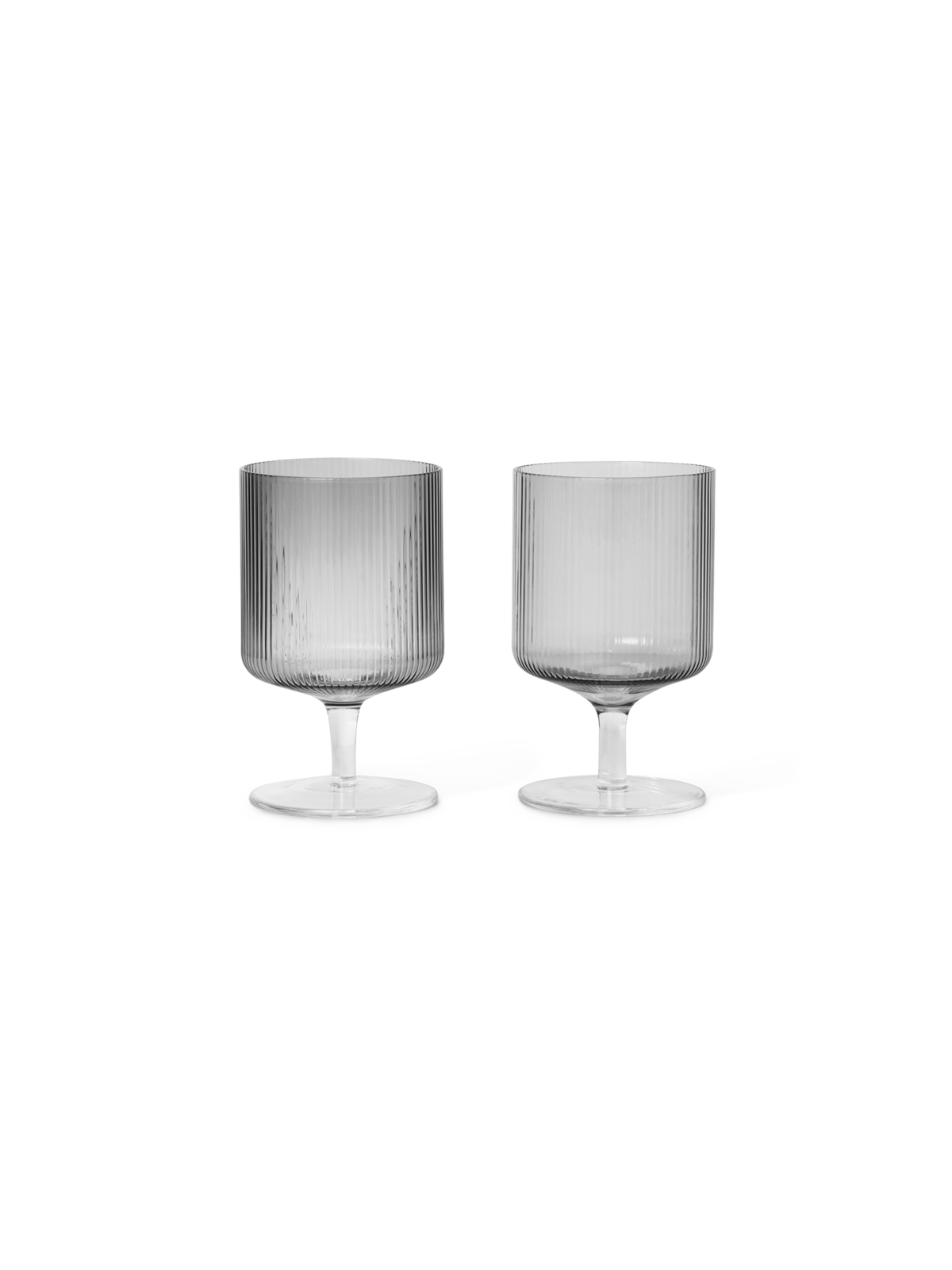 Ceramics
Your plates frame your meal, so make them special. Hasami's range make even the simplest of meals look like some effort has been made. If you don't have a set of fancy plates use your best ones to serve for the main dishes. Symmetry is key in tablescaping.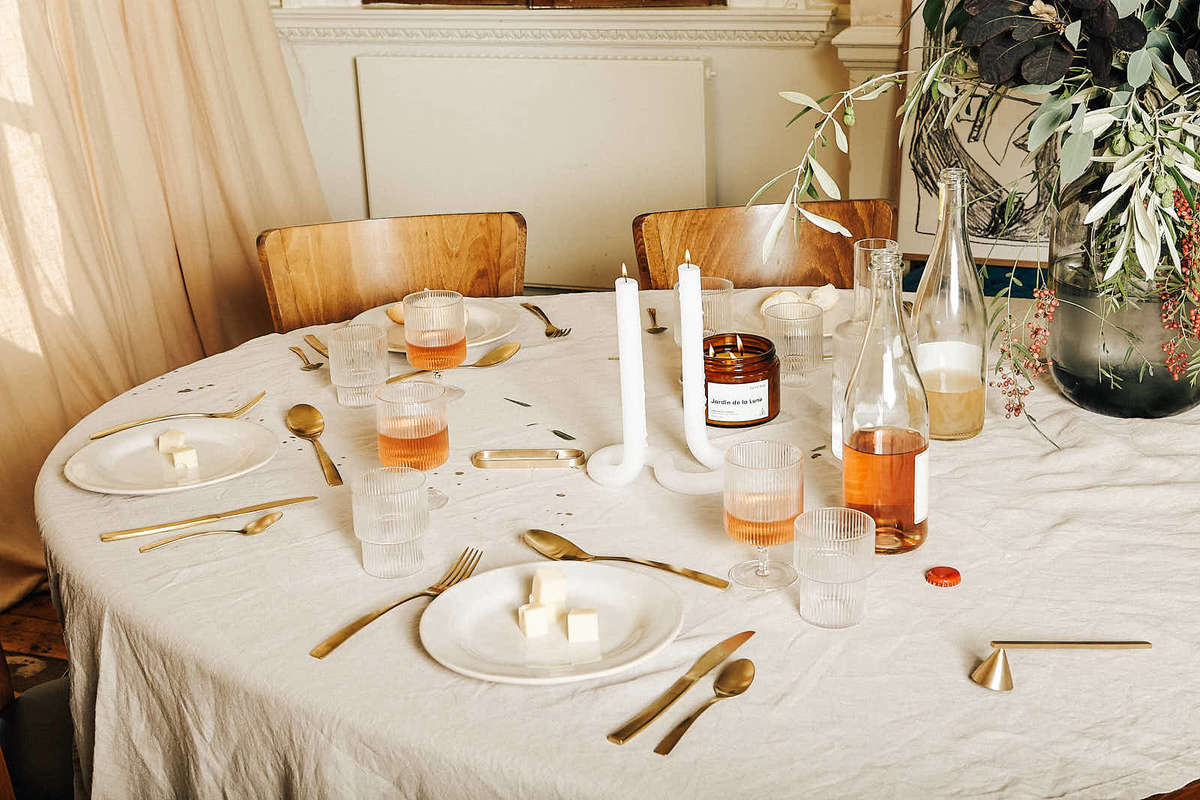 The Centrepiece
A centrepiece is a statement for the a table, elevating a meal into a celebration.
It can be as simple as a bowl festive fruits, or a bouquet of dried foliage or something more unique like one of your favourite objects. Let it take stage, framing it with tapered or pillar candles.
Be creative, just be aware of eye-lines, so people can see each other to chat.

Cutlery
Our current obsession with gold cutlery has manifested in us treating ourselves to the range from House Doctor. The colour adds warmth, and catches candlelight beautifully.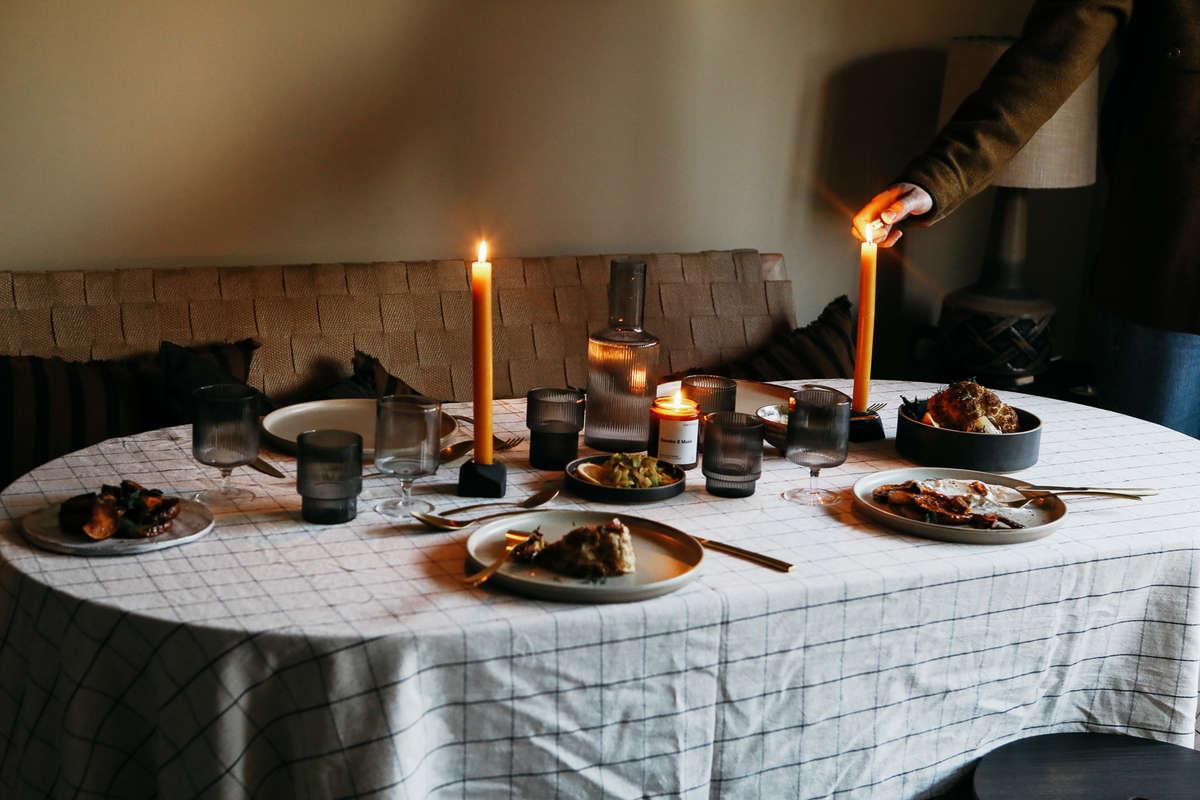 A Personal Touch
Add a little personality to each place setting with a handwritten note or name card.
Or why not add something unique inside the usual kitchy christmas crackers.
A new idea to keep the kids busy, have them draw and decorate paper placemats.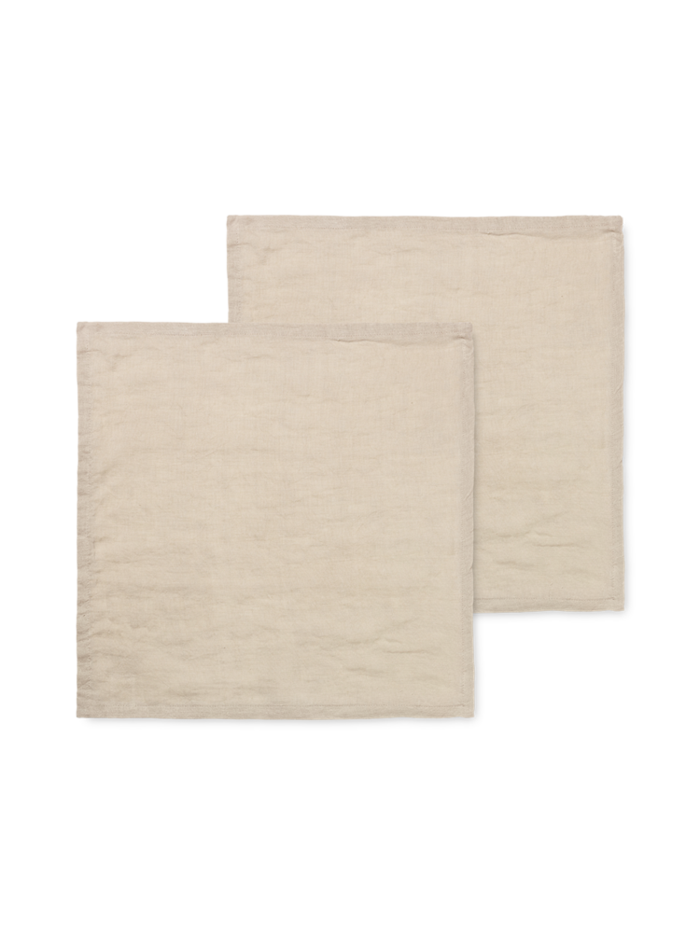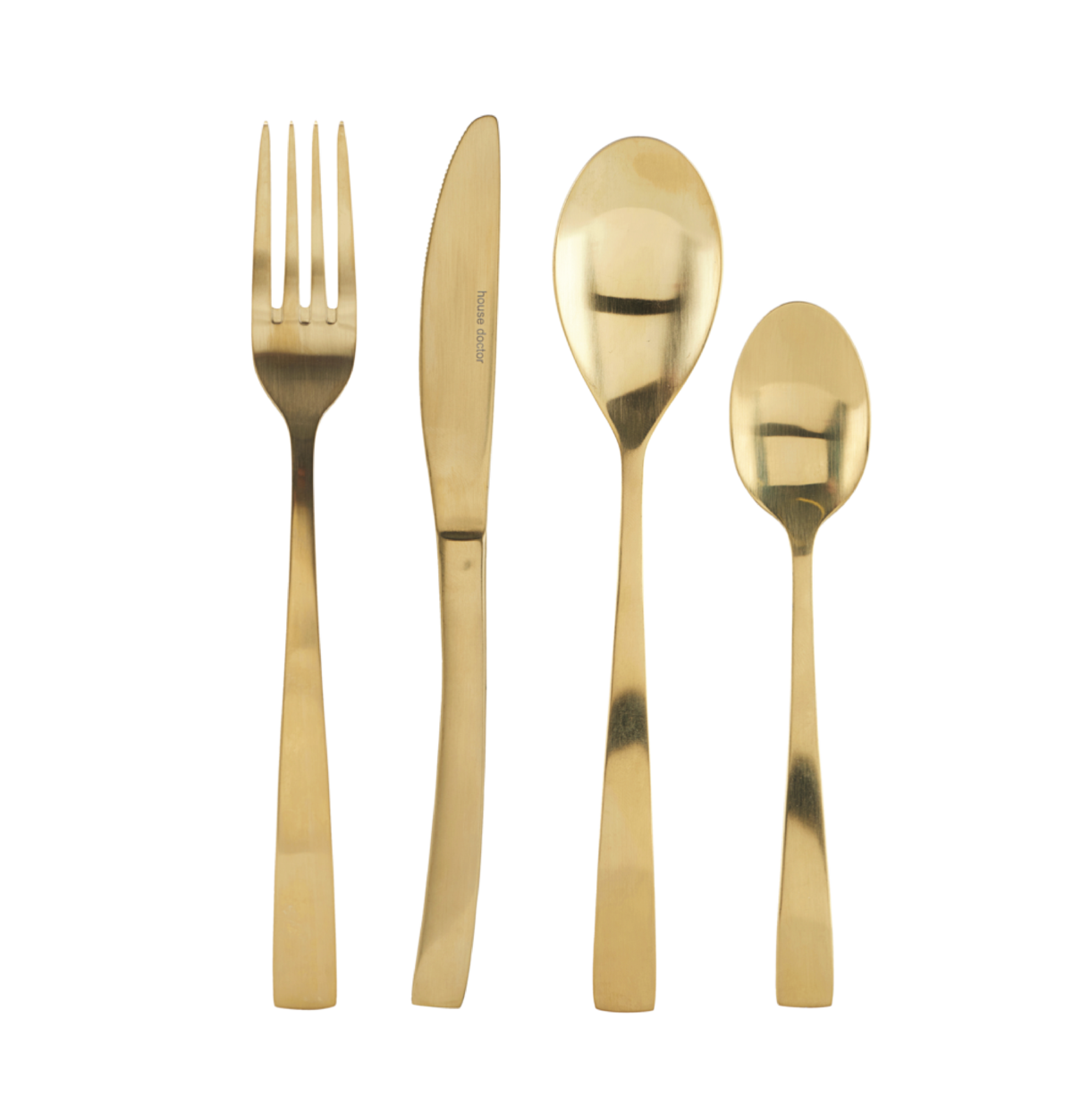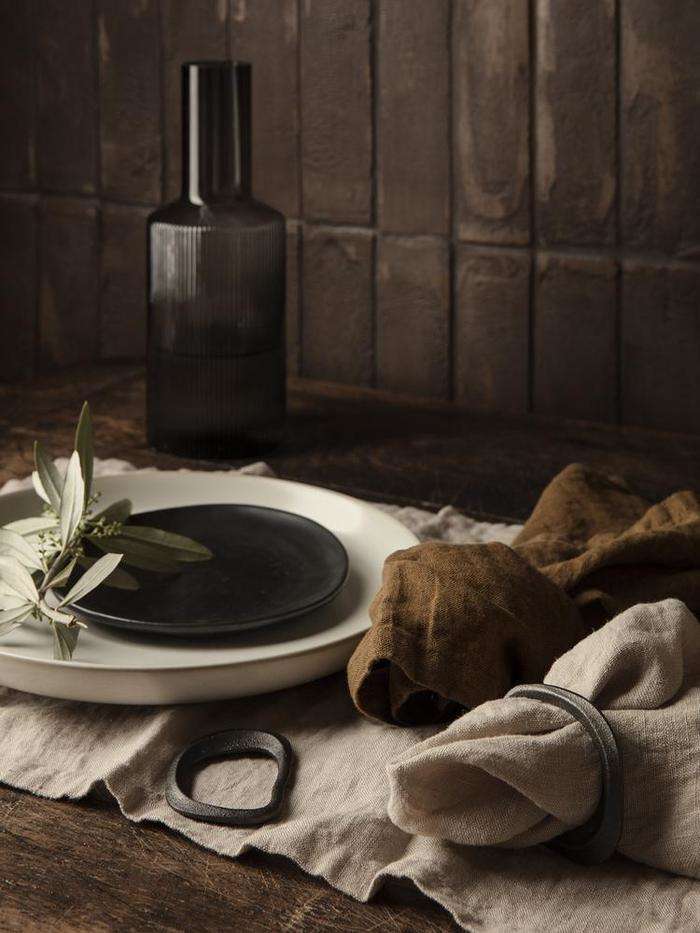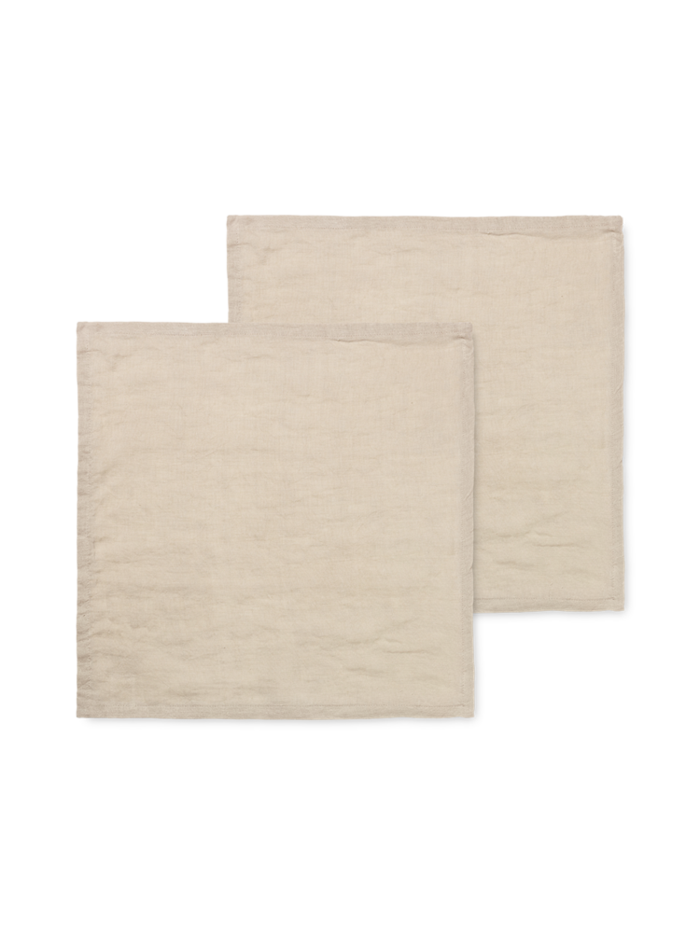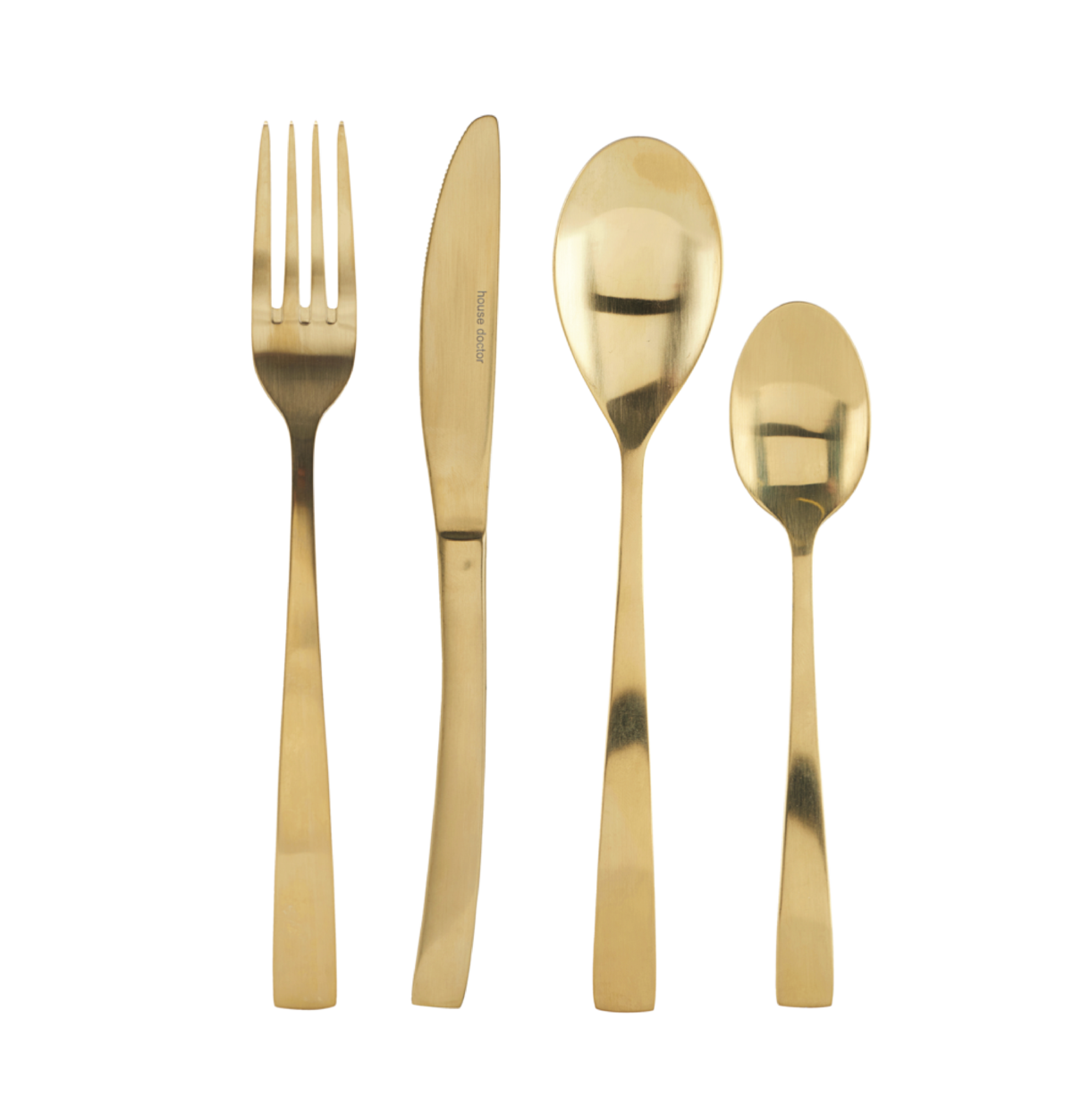 The Fun Part
Dress it up. Add some interesting artefacts from around your home, some beautiful tapered candles, foliage (dig around in the garden, if you're lucky enough to have one), fruit & vegetables make great candle holders, swan napkins, anyone?
Could your Tablescape allude to the theme of your meal? Are you a lover of the traditional, or are you all about the modern?

There's a million ways to go about this, and it's all down to you. Go a little further and switch up the artwork on the wall, and be sure to make sure the playlist is on point.
Leave a comment