Western Breakfast from '

The Great Outdoors

' by Markus Sämmer.

A power boost for a day full of action!

The recipes in this book are usually meant to be cooked out on the open road with a side of adventure.

But, this one we decided to cook a little closer to home.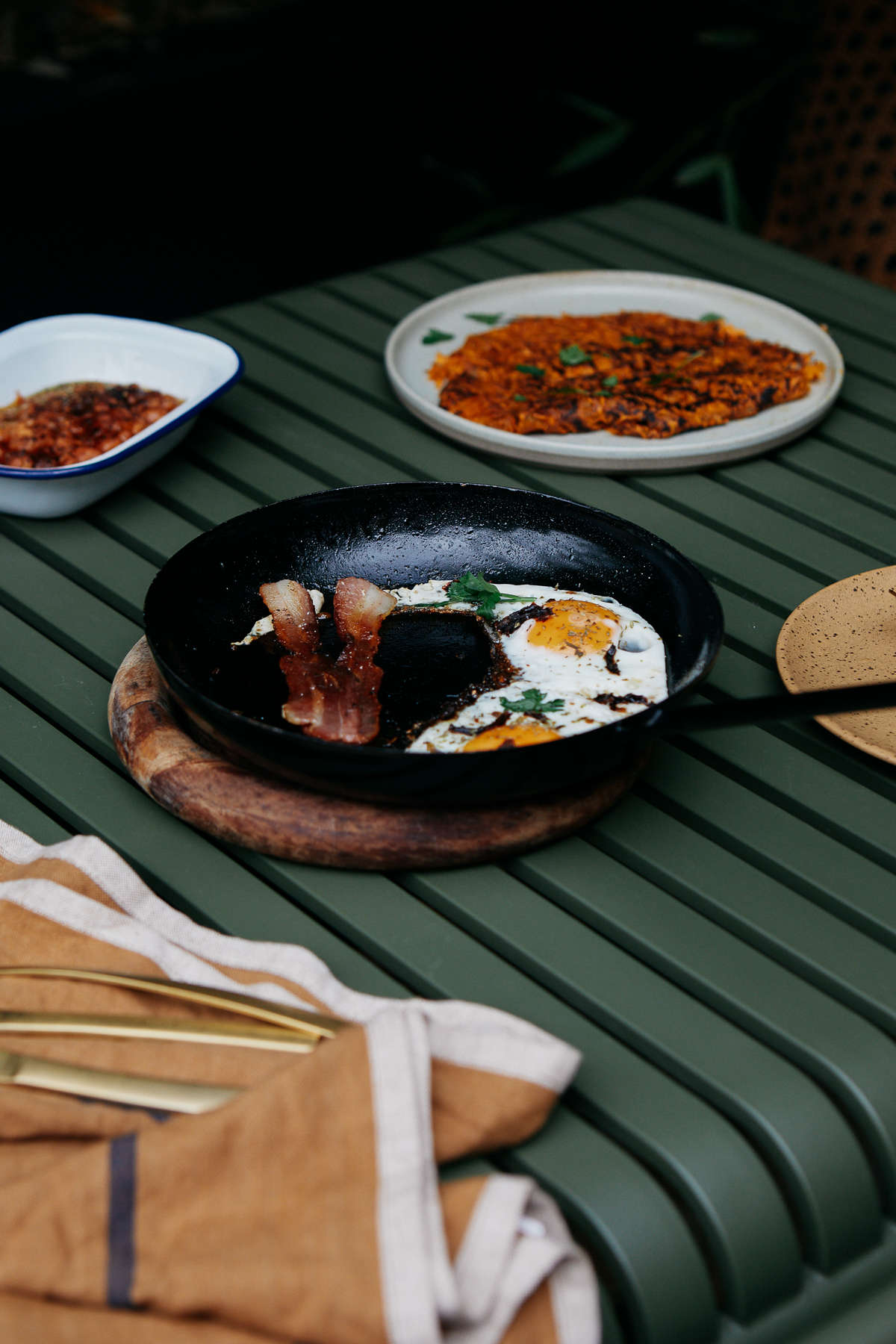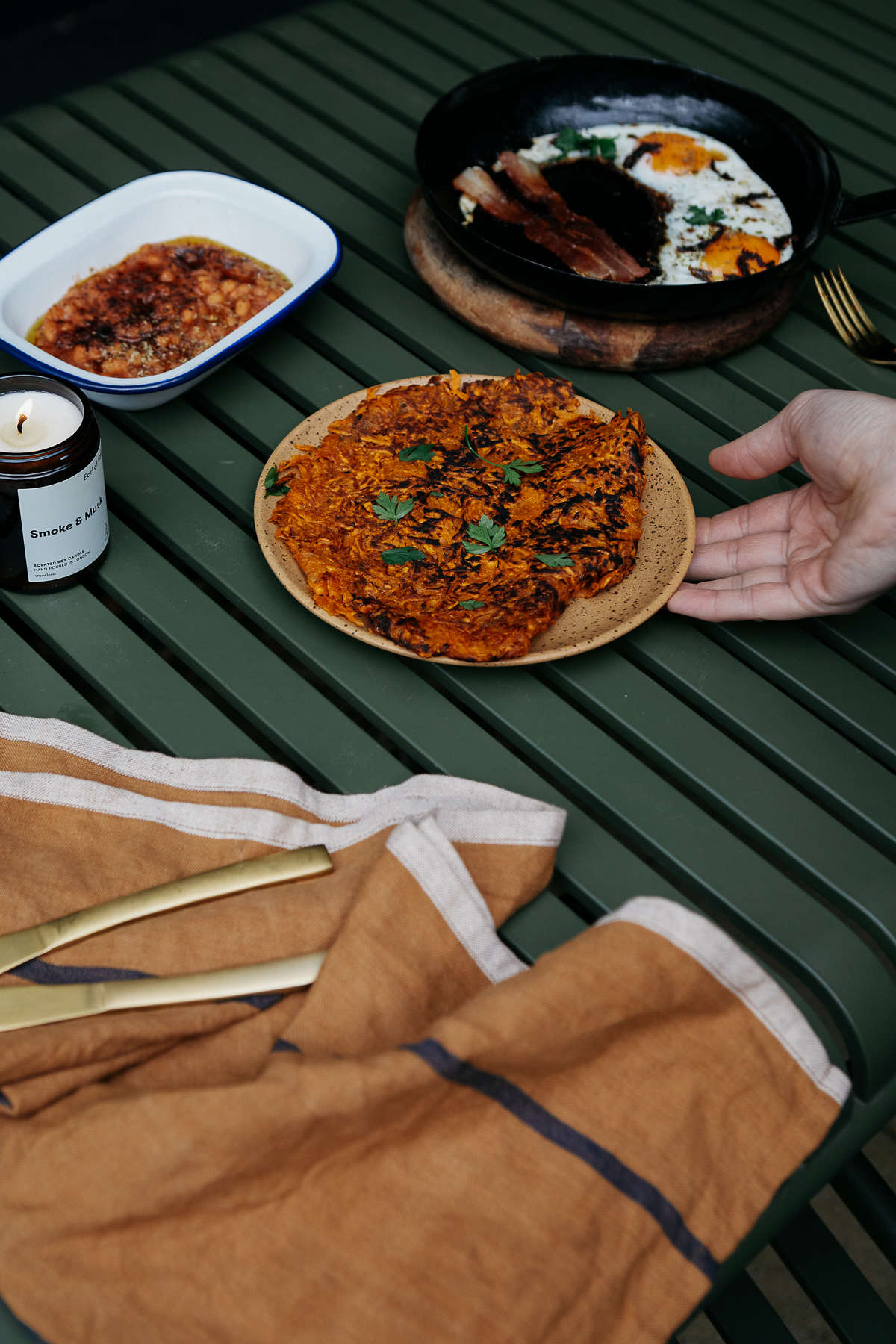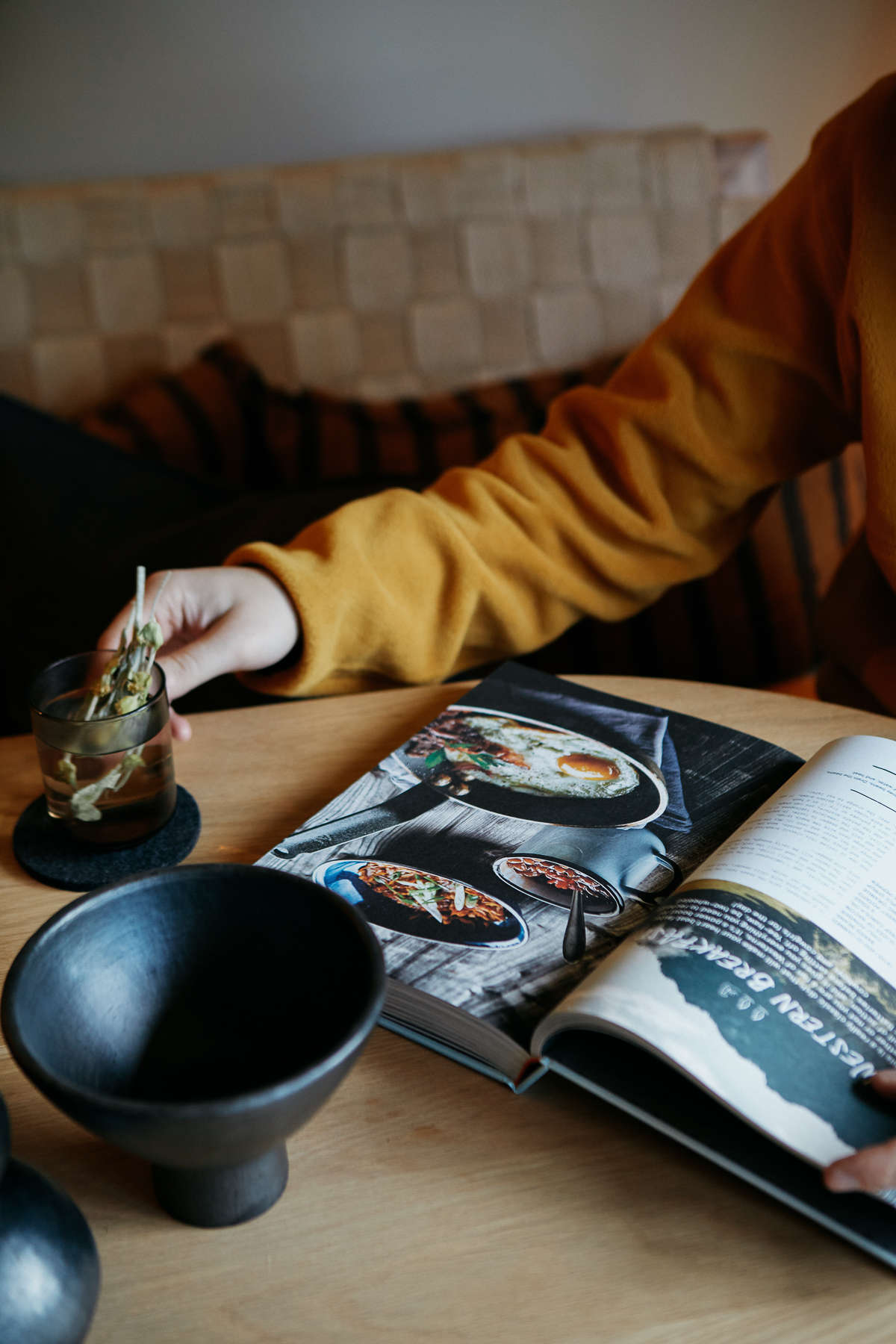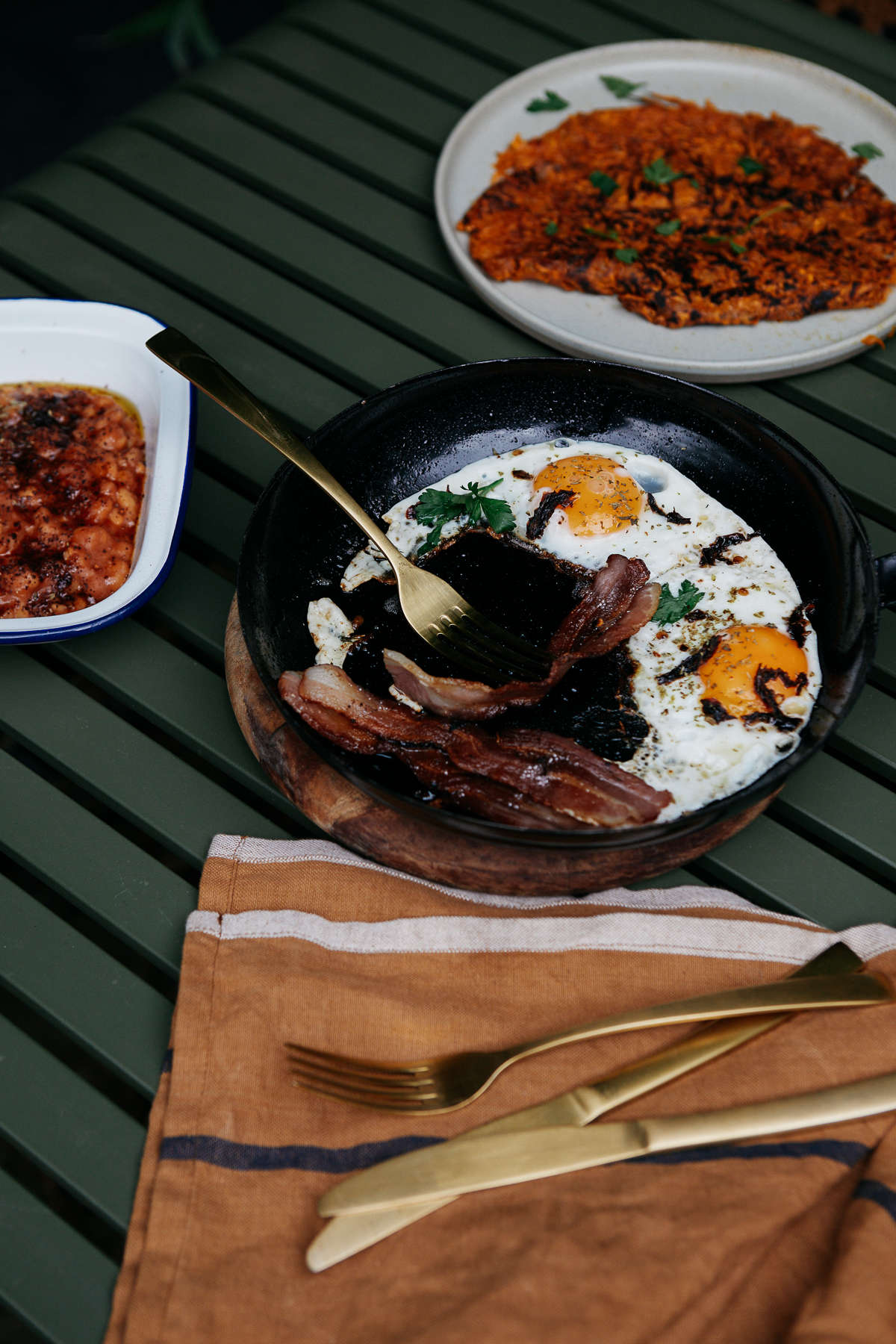 Ingredients
14oz (400g) Canned Baked Beans
Rooted House Blend Spices
4-6 Slices of Bacon
2 Tablespoons of Canola Oil
4 Eggs
1 Sweet Potato
1 Organic Orange
2 Tablespoons of Maple Syrup
Salt & Black Pepper
In a saucepan, warm beans over a low heat. Season to taste with chilli powder, salt and pepper, and set aside.
In a pan add the tablespoon of oil over a medium heat and fry the bacon until crisp. Break the eggs over the bacon and fry until the yolk is just set. As the bacon is salty enough season with pepper only.

Peel and grate the sweet potato. Wash the orange in hot water and zest it. Then mix the potato with the zest and maple syrup. Season. Add to a second frying pan over oil, and fry as a hash until golden brown.

This recipe is taken from 'The Great Outdoors' by Markus Sämmer.
Leave a comment