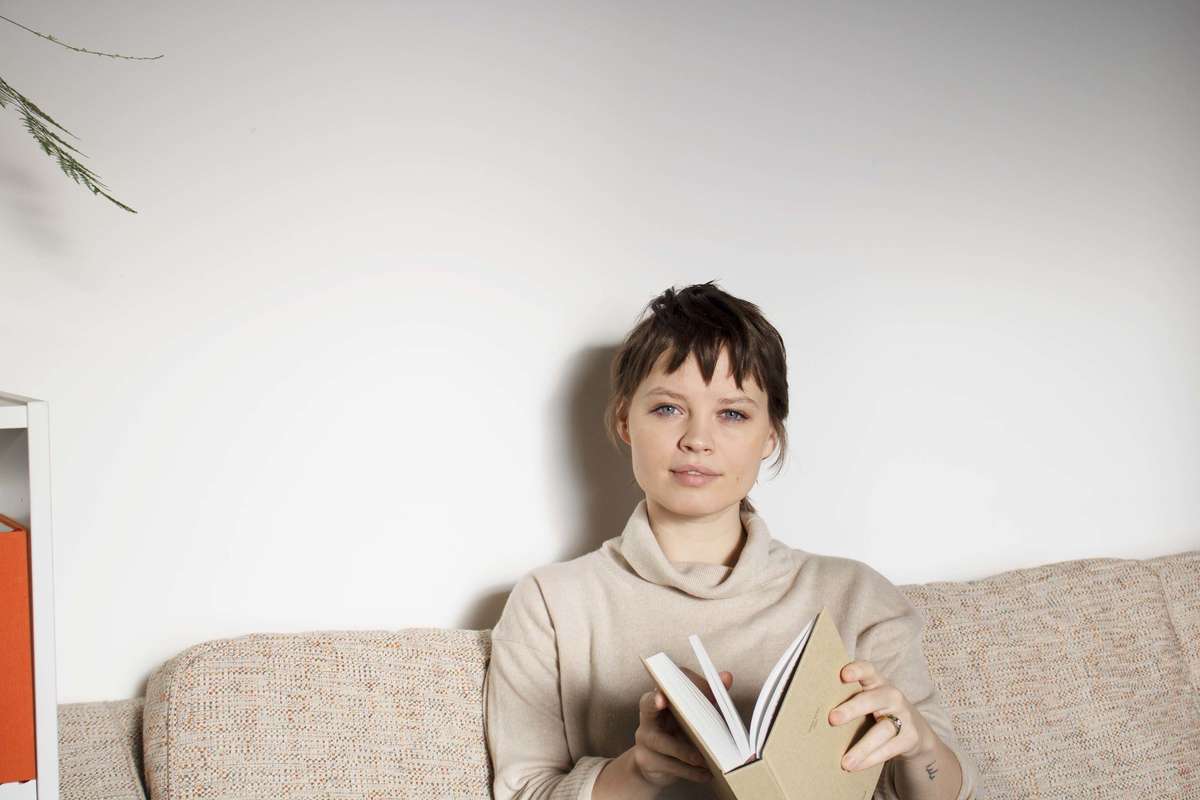 Having never actually managed to keep one, we're not huge advocates of the New Year's Resolution - who needs their inner critic moaning at them for falling short after missing that 7am run when we're only 3 weeks into January?

Although it seems a little stifling to set strict goals for yourself, setting yourself well meaning intentions for the coming months gives a little focus, along with something to look forward to. Fancy learning a new skill? Intend to call your Grandparents more? Great! Are you aiming to move your body a little more than years past? Well that's all wonderful too, just lets not resolve to do something, rather let us take the pressure off with some gentle intentions.
We've been intending to take more time to journal and sketch this year, and so we've cast our thoughts to Monika of The Living Workshop to see how journaling informs her wider practice, and to gather a few sound tips.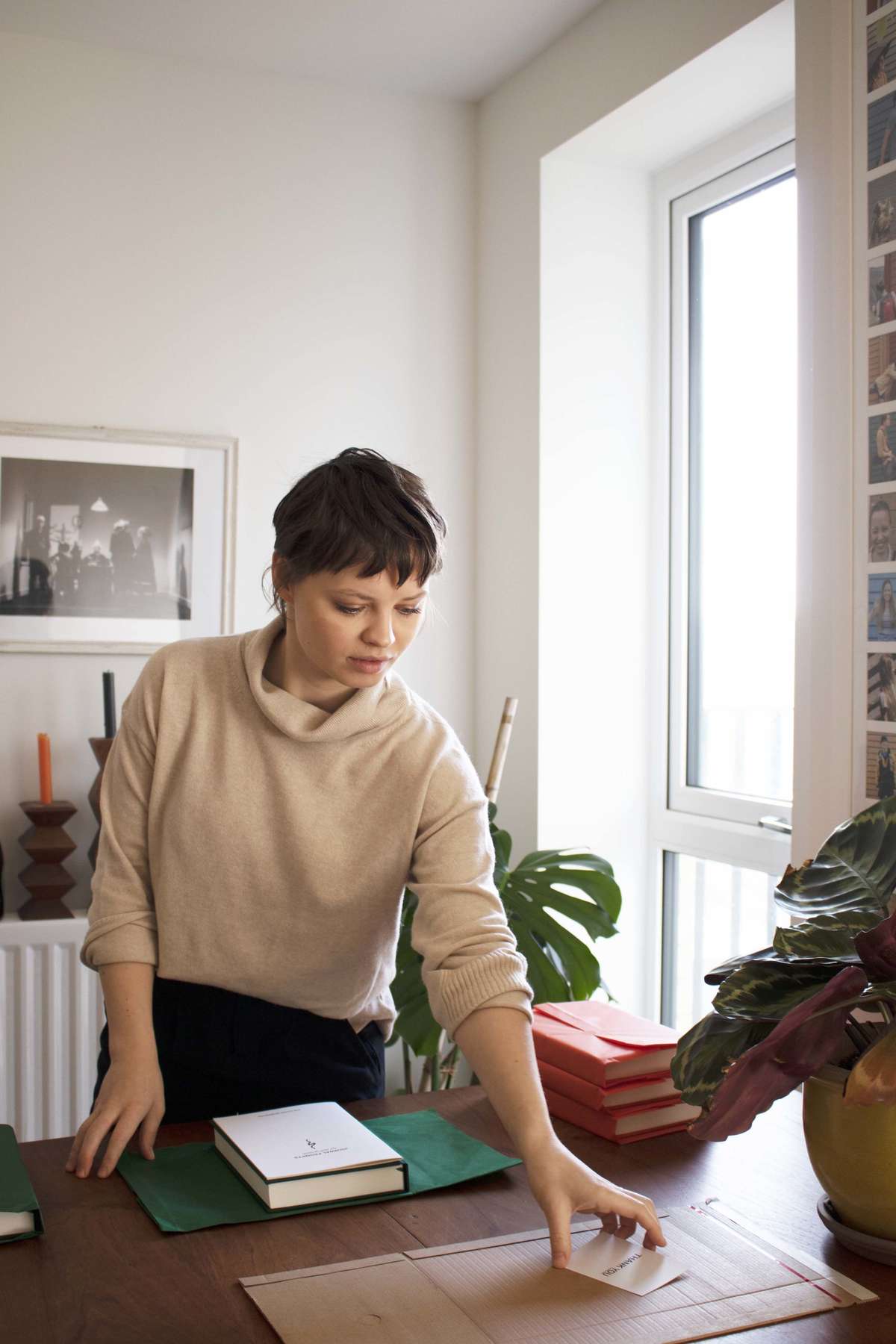 Hey, thanks for taking the time to talk with us. To begin, could you tell us a bit about your background, and what led you to start The Living Workshop?
I'm a graphic designer and a yoga teacher, and The Living Workshop was born from my own self-exploration/ introspection journey. For a long time now I have been exploring self-help literature, spirituality, and diving deep into the topic of awareness. What I realised is that there are all these incredible tools out there that improve our quality of life, but those tools are not taught in school, and most of our parents were not given those tools either.

It took me years to learn and then implement some of these tools into my life, and my goal is to create a space where they are in one place. Our company's slogan is "Room for growth. Tools for life." And our products are designed to be tools. Tools that lead us to a deeper sense of self-awareness.
You launched in July of last year, amidst the chaos that was 2020. We've seen businesses adapt over and again, sometimes daily, and it's been inspiring to witness people really making things work. Did the circumstances affect your getting things off the ground at all? What have been the positives?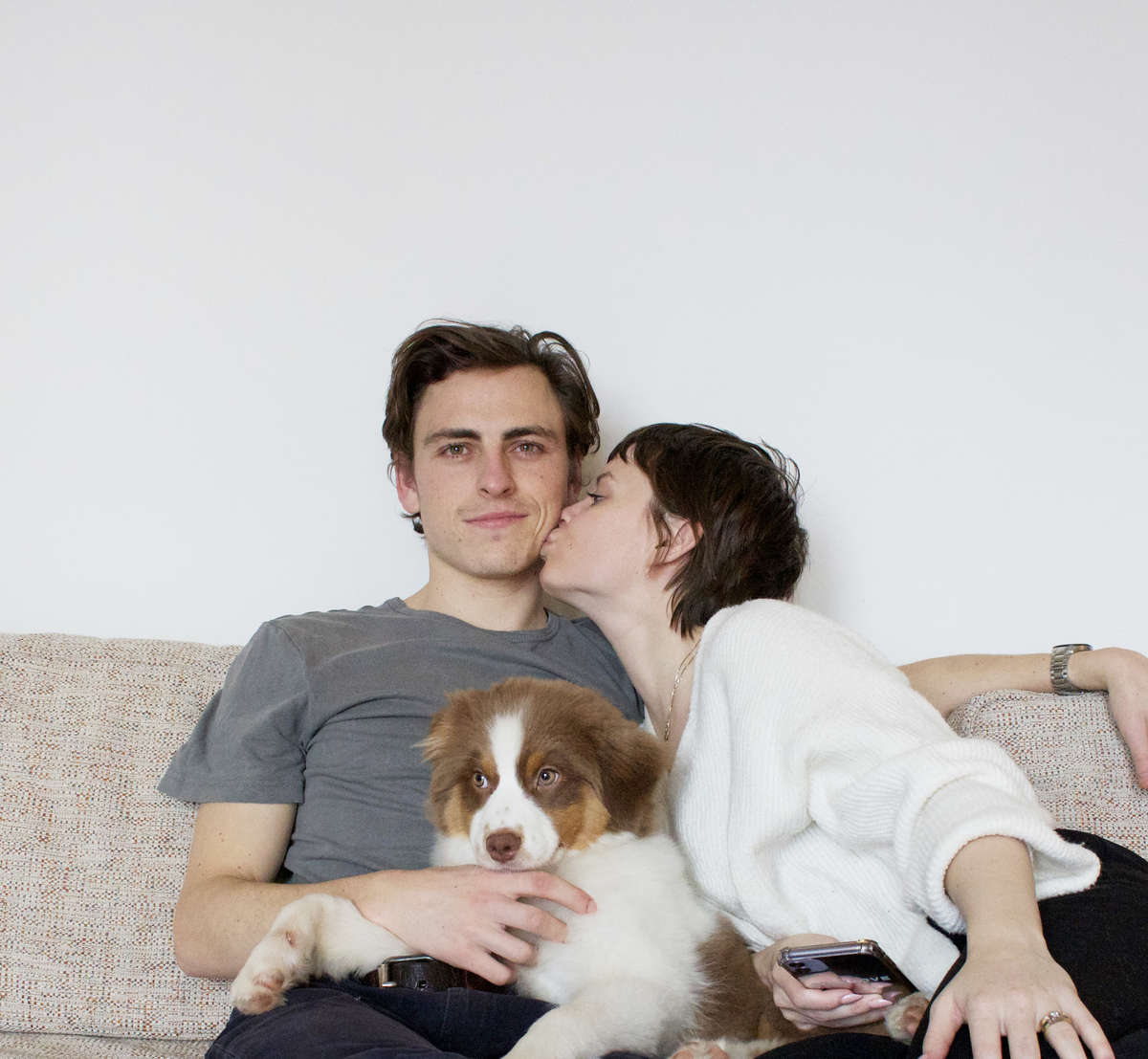 My husband and I started working on creating the first journal and journaling prompts in January 2020, whenever we could find time on evenings and weekends. Last year, we actually found we had more time to concentrate on the project. With lockdown we became hesitant, eventually though we decided that there was never going to be an ideal moment to launch, so we just decided to go with it.
Since then we haven't really looked back. Four months later I left my full time job to focus solely on The Living Workshop. It has been so refreshing working for myself, the autonomy is addictive.
I believe that in lockdown, and with this extra time, more people have sought out mindfulness practices. Plus everyone is shopping online at the moment, so both of these have been quite positive for our small business.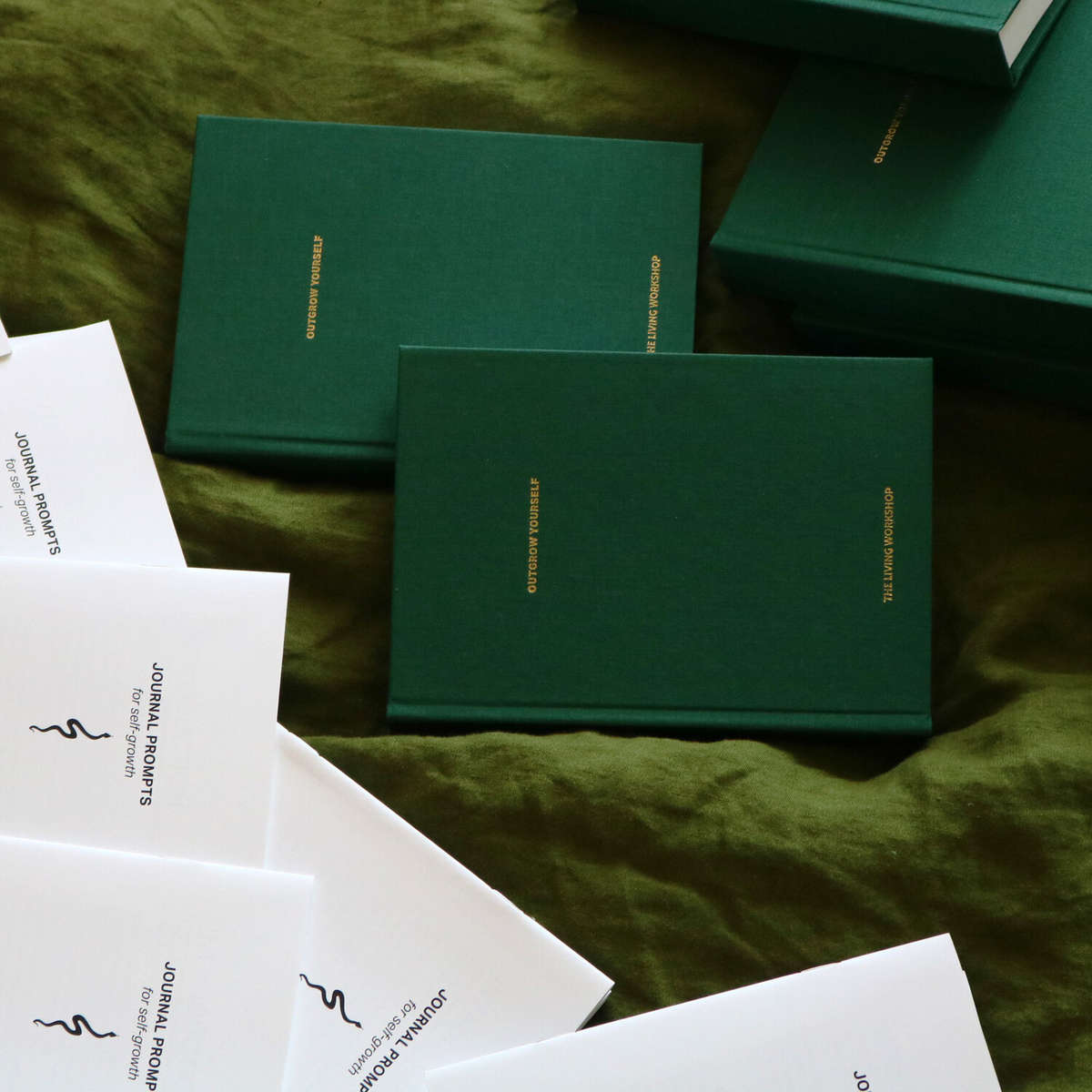 Resilience and a lot of hard work are essential to running a small business. What does hard work mean to you?
Hard work to me means giving it my all, giving it all my energy, but that is not to say working every day for 12 hours, because every day varies and my energy changes. I believe the quality of work that you produce in a day is more important than quantity.
I used to work in an office 9-5 and I did not enjoy it, it was not for me, and I could never just be productive for 8 hours straight. I now have a much more balanced routine, where during the day I always find time for meditation, journalling, writing, designing, research and reading, self-hypnosis, movement. I try to make my days about exploring the tools for living, immersing myself in those practices and truly experiencing them, so that I can eventually use this information to design our products and tools for people, and help others become empowered.
One of the intentions we've set for the year is to journal. Your books have both practical and philosophical prompts to help guide the process, which is super useful. Is there any advice you'd like to give to a novice? Say, is there a better time of day or a desired format, or would you recommend being a little freer with things?
My advice to anyone starting a journaling practice is to make sure they do it by hand. Journalling is very personal, and typing is not the same as writing.

My second bit of advice would be to explore journaling prompts, they are so much more powerful than people expect. And my last bit of advice would be to commit to it the same way you commit to any other practice, take time doing it, the best insights always come after I have been writing for a little while, it's amazing what you end up writing once you get in the flow.

I don't think the time of the day matters, but do give yourself more than just 5 minutes, because it's an explorative practice, allowing yourself to go on a journey without feeling rushed.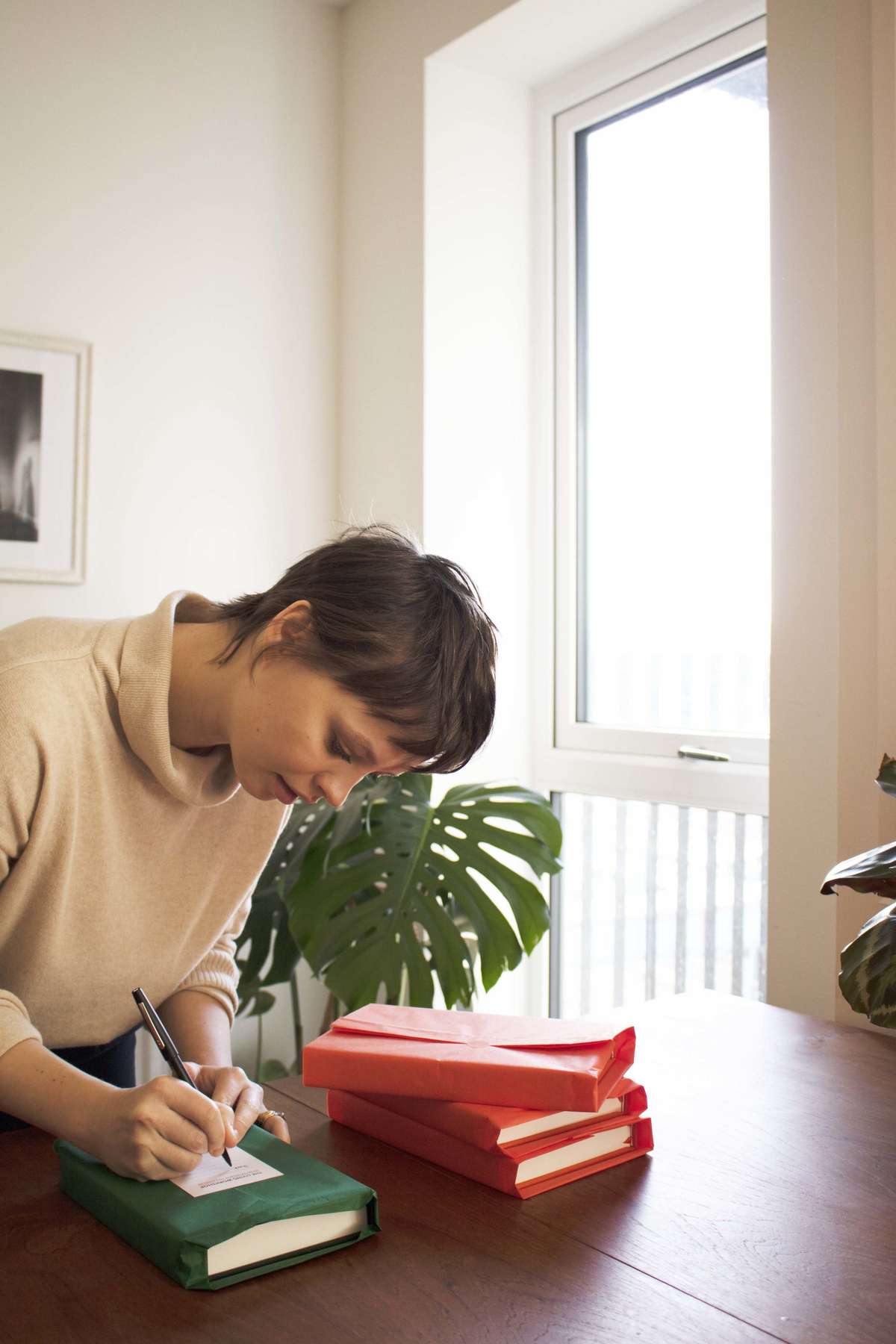 Have you always kept a journal of sorts?
What do you see are the benefits, and how does it benefit your wider practice?
I started journaling around 3 or 4 years ago. I found this book called Anatomy of the Spirit, and at the end of each chapter there were journaling prompts which I decided to work through, and it was life changing. Somehow I was learning things about me - I just remember constantly having these Ah-ha moments, where I would connect certain links between who I am now and my past. From then on I started using writing as a way of working through my emotions and my triggers, and more recently, my desires and dreams.
I believe the biggest benefit of journaling is self-awareness. So many of us operate on autopilot, we don't take the time to process our thoughts and our emotions, which leads us to reactive behaviour. Journalling is a fantastic tool that teaches us to look inwards and to respond instead of react. Every time I commit to certain journaling prompts and meditations I feel like I am shedding old skin, like a snake who has outgrown itself. And the beauty about this practice is that there really is no such thing as being good or bad at it. It is so private. You can't compete with anyone here, so it is very restorative.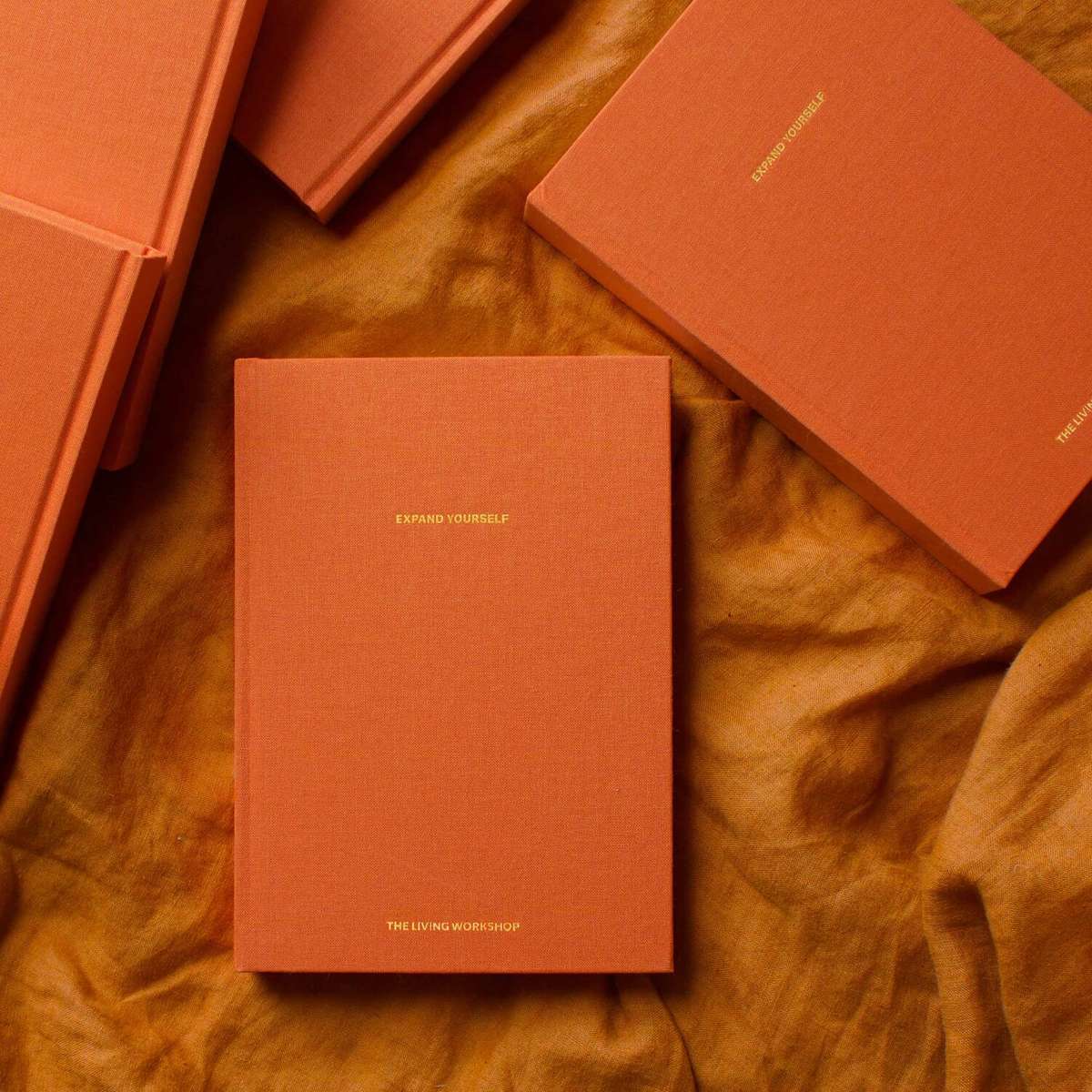 What are your intentions for the coming year, and do you have a bigger goal in mind?
We have very big ideas for our business, and quite a lot is happening in 2021 for us. We are about to release a new booklet of journaling prompts focused around our boundaries and love, which has taken a lot of hours of research and reading - we are acquiring quite the library at home.
We also are in the process of creating a couple of other printed products, which we are extremely excited about, and should be ready for release in Spring.
Beyond that, we are looking at exploring other tools linked to an introspective journey.
In February I am embarking on training as a Hypnotherapist, to learn more about teaching meditations and self-hypnosis.
We've been seeking Beauty in the Basic, whether that be a bit of fresh air when possible, a simple meal or a call to the folks.
Where have you been finding beauty of late?
I have found the most amount of beauty in my new puppy Toast, she has brought so much joy into our lives in the last few months, and is bringing a completely new meaning to being present and playful. It's incredible watching her excitement when she gets to play with a silly thing like a toilet roll, and by observing her it reminds me that joy comes from within, it is a choice.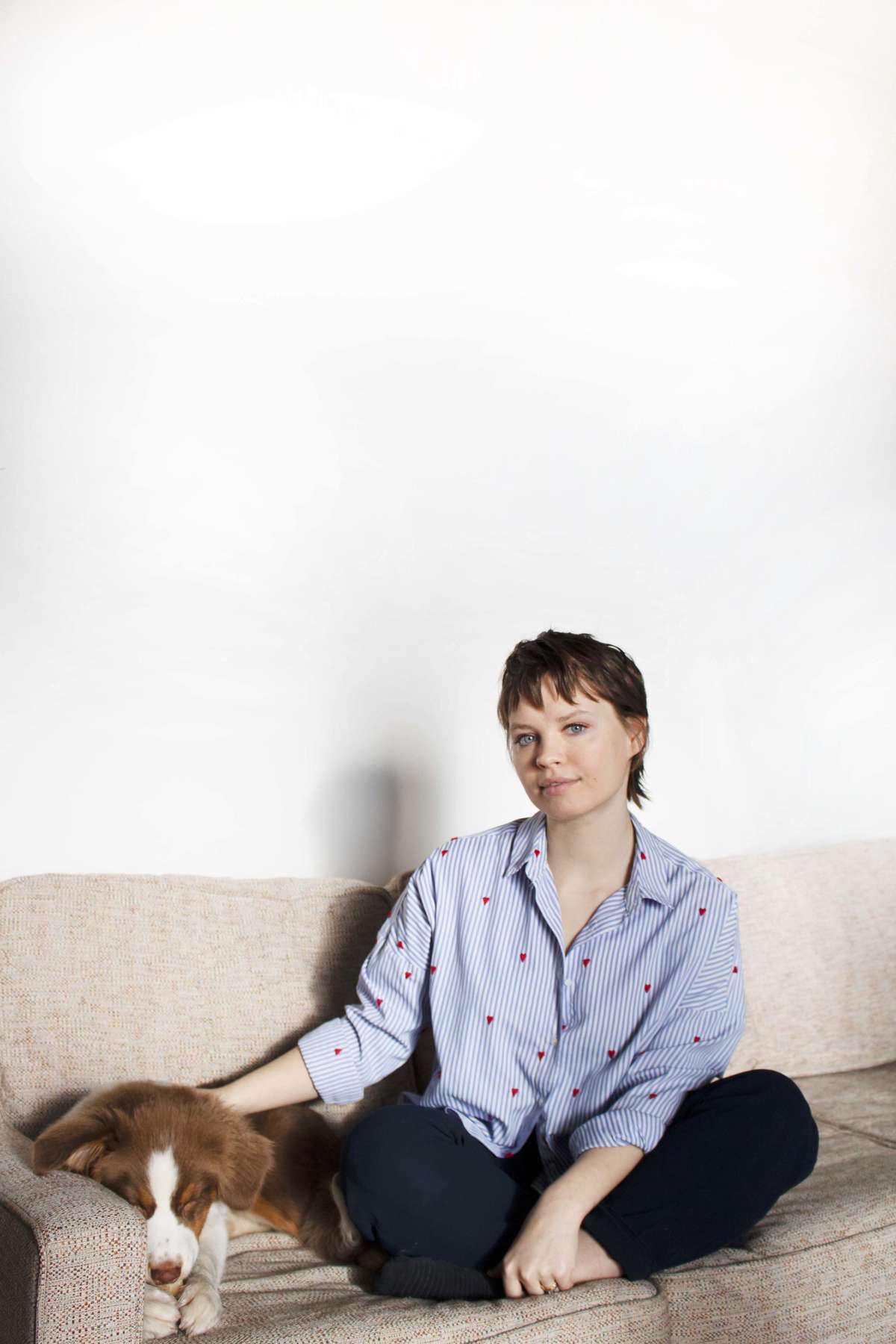 Could you share your Top Five tips for starting your day off on the right foot? Do you have any rituals you swear by?
5 Tips To Start Your Day Right
Gratitude
When I wake up I always like to say thank you, just in my head - a brief moment of gratitude. We always allow Toast to jump into our bed an hour or so before we actually are getting up and as a family we have a little cuddle. That slow moment of pure unconditional love with my family is so precious, and it keeps me grounded in what is truly important in life.

Meditation
I meditate everyday, especially if I don't feel like it, as then I know it's even more important to do it. In those situations I tell myself I will not leave this chair until I feel good, because I know I have the power to change my thoughts and to feel good and have a great day.

Visualisation
Everyday I also allow myself to dream, I visualise my goals, I look at my vision board and re-read the quotes I have on there such as "It's the possibility of having a dream come true that makes life interesting" or "You will only ever live the life you create for yourself" - bringing that empowered and inspired feeling into my morning and into my day is what makes my day so amazing. So allow yourself to dream, and seek out inspiration.

Journal
I don't journal every day, I usually do it every other day, but journaling is also a big part of my mornings and my day. I keep a journal on my desk, and if anything triggers me during the day, whether it is a conversation with someone or an email or something I saw on social media, I give myself a quick break from work and I write about it, and that way I release it and don't carry it further into my day.

More Water Less Caffeine
And one random tip would be reducing our caffeine intake. I know, madness, but it has really helped me with my energy levels and clarity of mind. More water, less caffeine.
Leave a comment