OUR BATH SALT BODY SCRUB RECIPE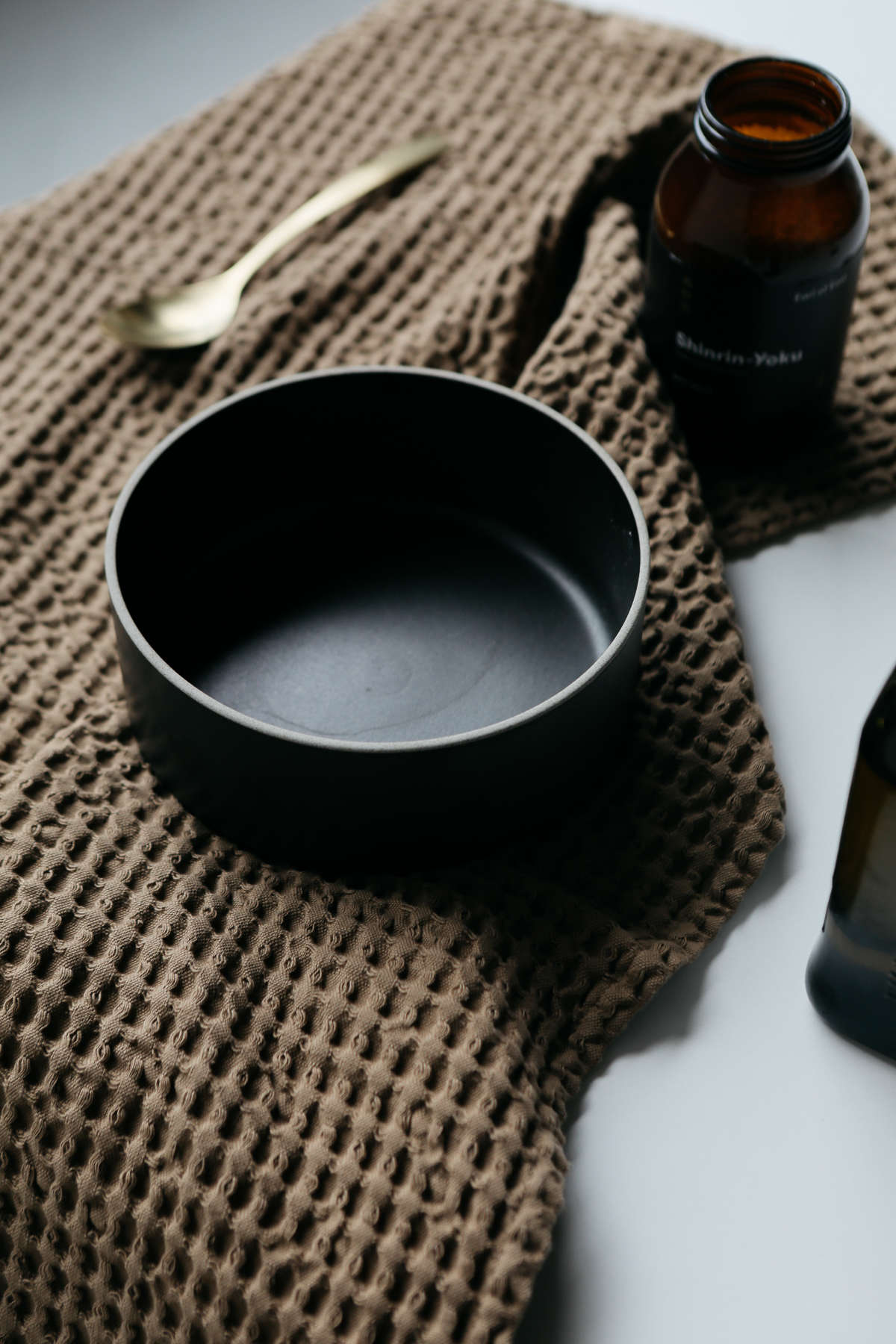 Our Japanese Bathing line was created to encourage people to invite ritual into their day, promoting self-care and wellbeing through scent and nourishing natural ingredients. Our Onsen and Shinrin-Yoku Bath Salts contain a blend of therapeutic salts and essential oils intended to relieve muscle tension and aid relaxation for both the mind and body. Use them traditionally in a bath for a nourishing soak or why not try our Bath Salt Scrub recipe for an invigorating ritual.

Bath Salt Scrub
Ingredients
Our Onsen or Shinrin-Yoku Bath Salts
Nourish Carrier Oil such as jojoba, coconut or olive oil

Method
Mix the bath salts and oil to create a paste and apply to your body. Avoiding the face, exfoliate as desired. Wash off in warm shower to activate the essential oils and therapeutic salts. Your skin will feel moisturised from the oil and energised from the scrub. If you love it, why not create a jar of it ready for a quick self-care ritual daily?

Not recommenced if you have sensitive skin.


Leave a comment