RECIPES | The New Christmas Sprout
If you're still hating on the lovely little sprout, it might be time for you to try them a different way.
Come on, you're not 8 years old any more - sprouts are for life, not just for Christmas.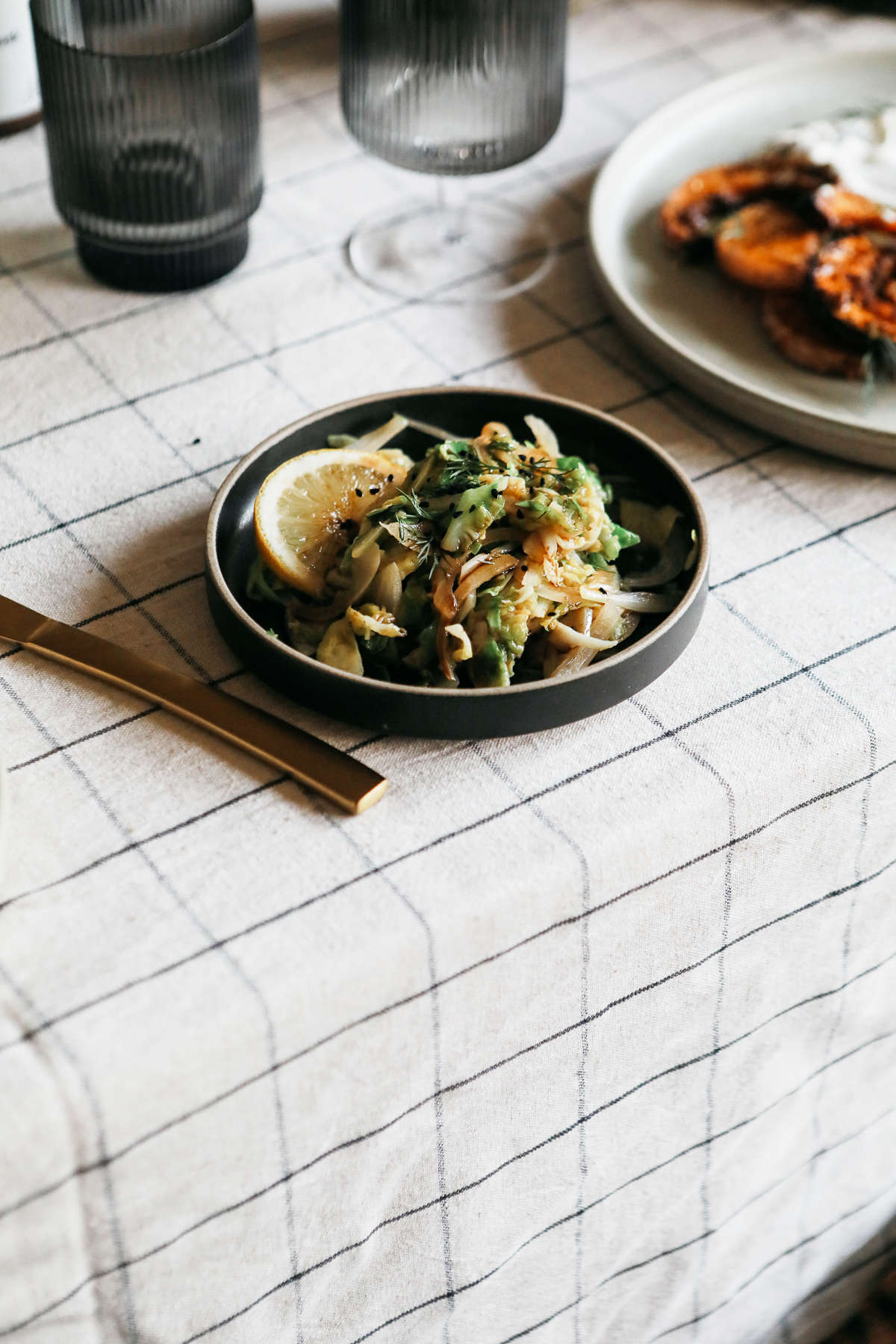 Brussel Sprouts with Soy & Sesame
Ingredients
Sprouts - enough to cover the bottom of a roasting tray
1 white onion
Garlic - your call on how much. I'd go for two fat cloves as a minimum, minced.
Sesame oil
Oil - veg or rapeseed, whatever you have to hand
Half a thumb ginger, grated or finely chopped
Sesame seeds a tablespoon or so. Toast them, and some extra to sprinkle on absolutely everything
Light soy sauce
Method
Finely slice an onion & sautee in a little veg & sesame oil until softening. Add a couple of cloves of finely minced garlic, and a little ginger if you have it to hand.


Chop some of your brussels in half & shred a few of the others. Add the brussels to the pan, season & drizzle with soy. Soy is salty, so make sure to taste so as not to over do it with the salt. Transfer to a roasting dish, and roast in the oven at 200°C until golden brown. Drizzle with light soy, sprinkle with toasted sesame seeds and serve.
Leave a comment